Fruity Booty: the eco-lingerie brand redefining sexy

Just in time for V Day, co-founders Hattie Tennant and Minna Bunting have released a red-hot, environmentally-friendly collection guaranteed to get you in the mood.

When best friends Hattie Tennant and Minna Bunting started their eco-lingerie brand Fruity Booty in 2018, their plan was simple: provide an antidote to the underwear industry's sustainability problem, while subverting male gaze-focused campaigns in favour of a sexy and empowering female-led alternative.
Having then freshly graduated with business degrees from Newcastle University, the pair put their heads together. At this point, Victoria's Secret had reached its long overdue expiration date and consumer appetites for inclusivity were reaching fever pitch. Four years down the line, the 28-year-olds have carved out a reputation for cheeky, irreverent collections, which seek to redefine conventions around sexiness and sustainability in the underwear biz, one thong at a time.
From slinky leopard print bra and pant combos to super-sweet cotton knickers embroidered with cherries and angels, Fruity Booty is all about putting a seductive twist on simple pieces. There are silky bralettes, frilly knickers, sexy suspenders with matching mesh gloves and some dreamy, heart-covered Valentine's sets for those of you feeling loved up this month – all printed onto recycled mesh, of course.
"We basically wanted to change the shopping experience around underwear," Bunting says. ​"We found it all very high-gloss, airbrushed, hypersexualised. The idea was to create a less intimidating experience that had humour to it and was less formal or filtered, to create something sustainable and sexy but also as approachable as possible."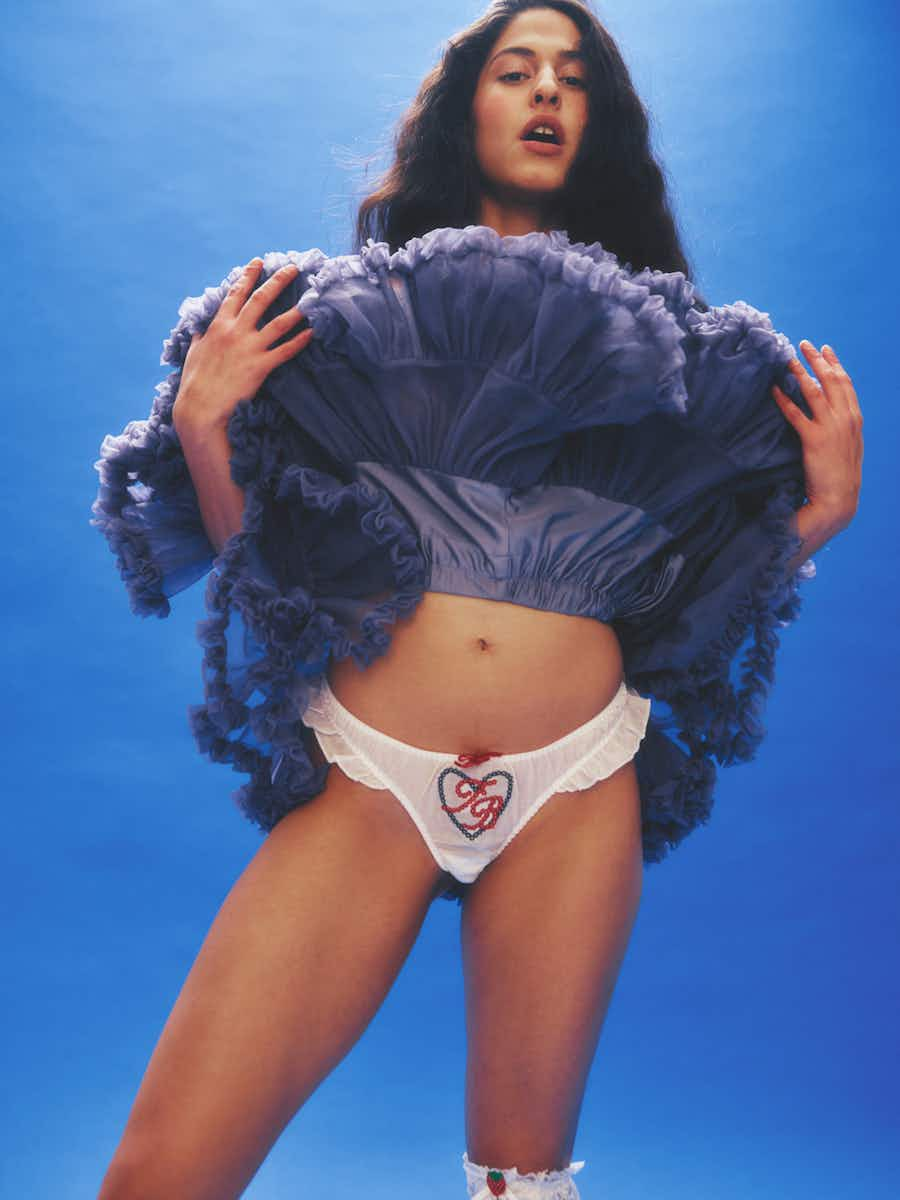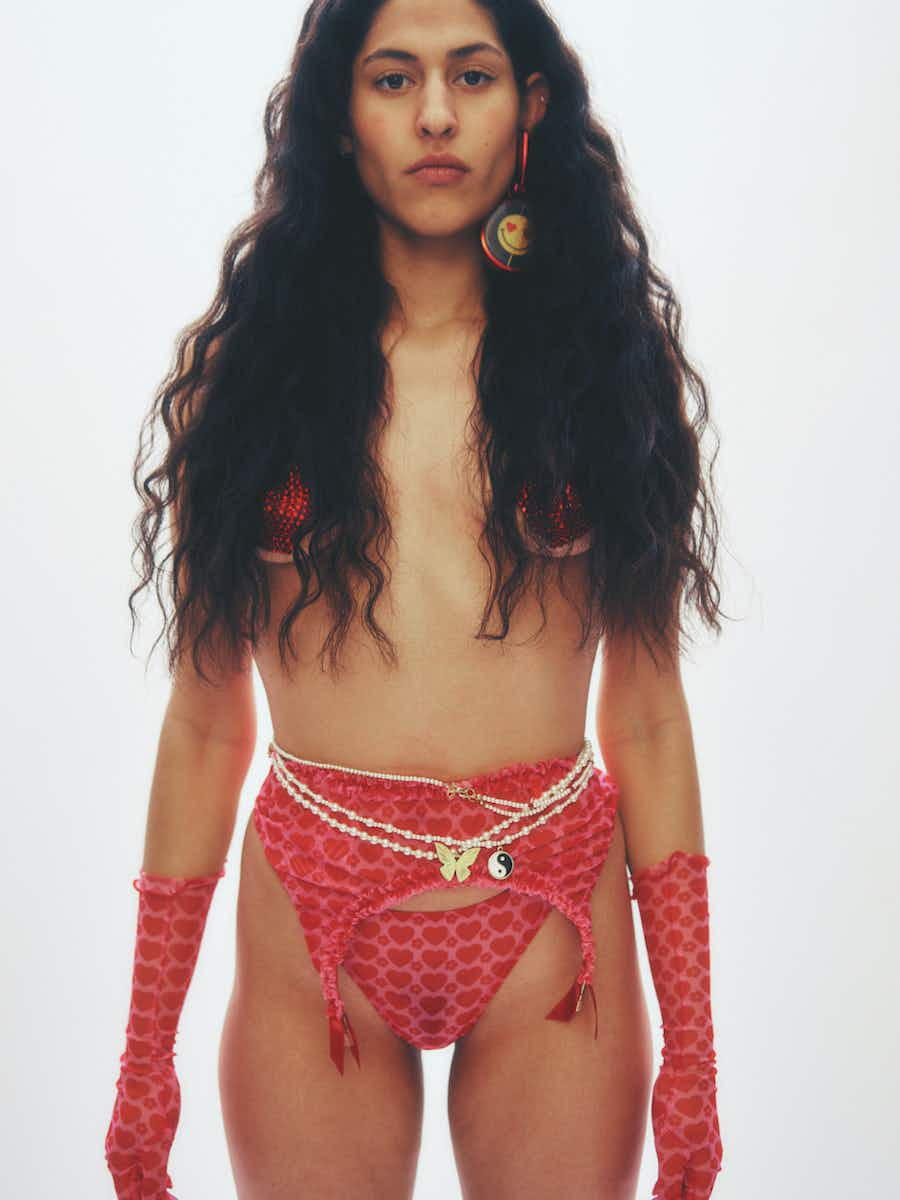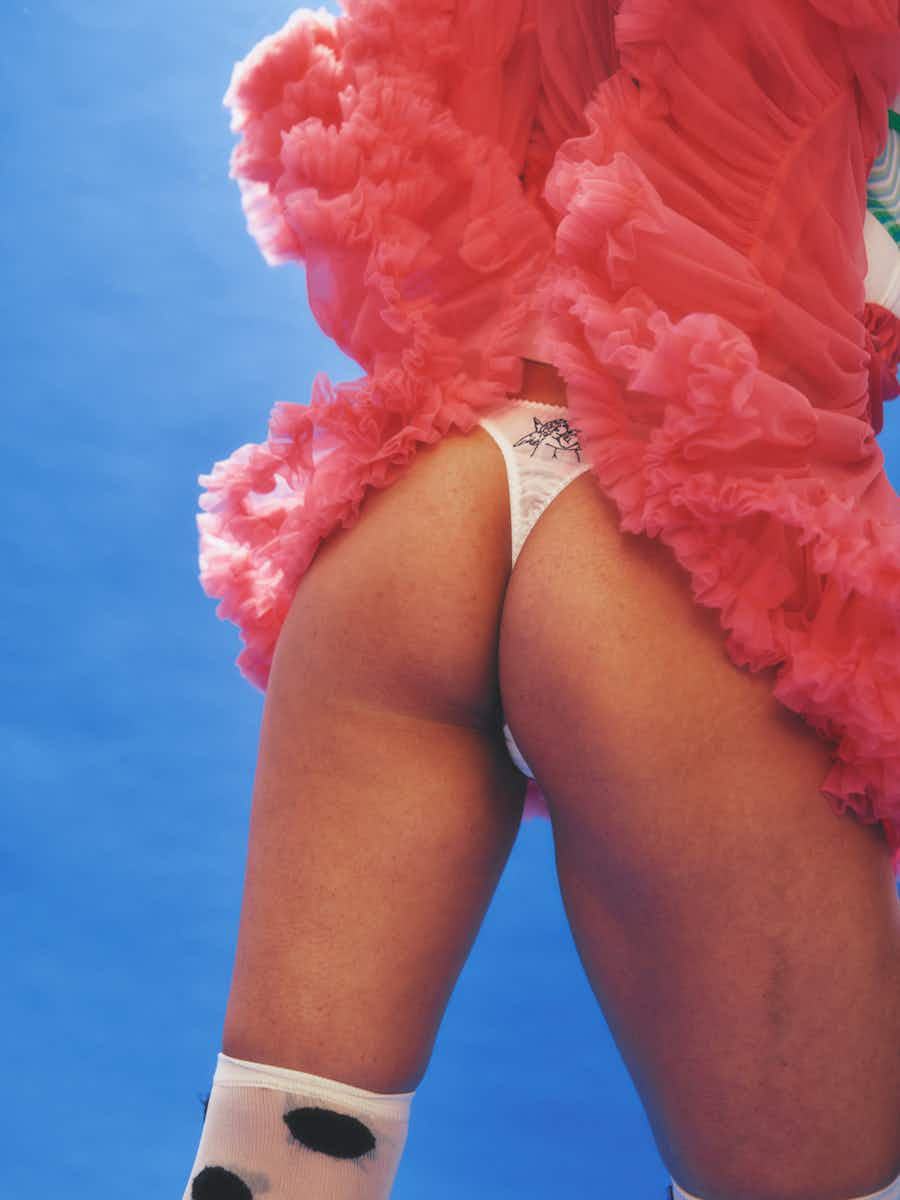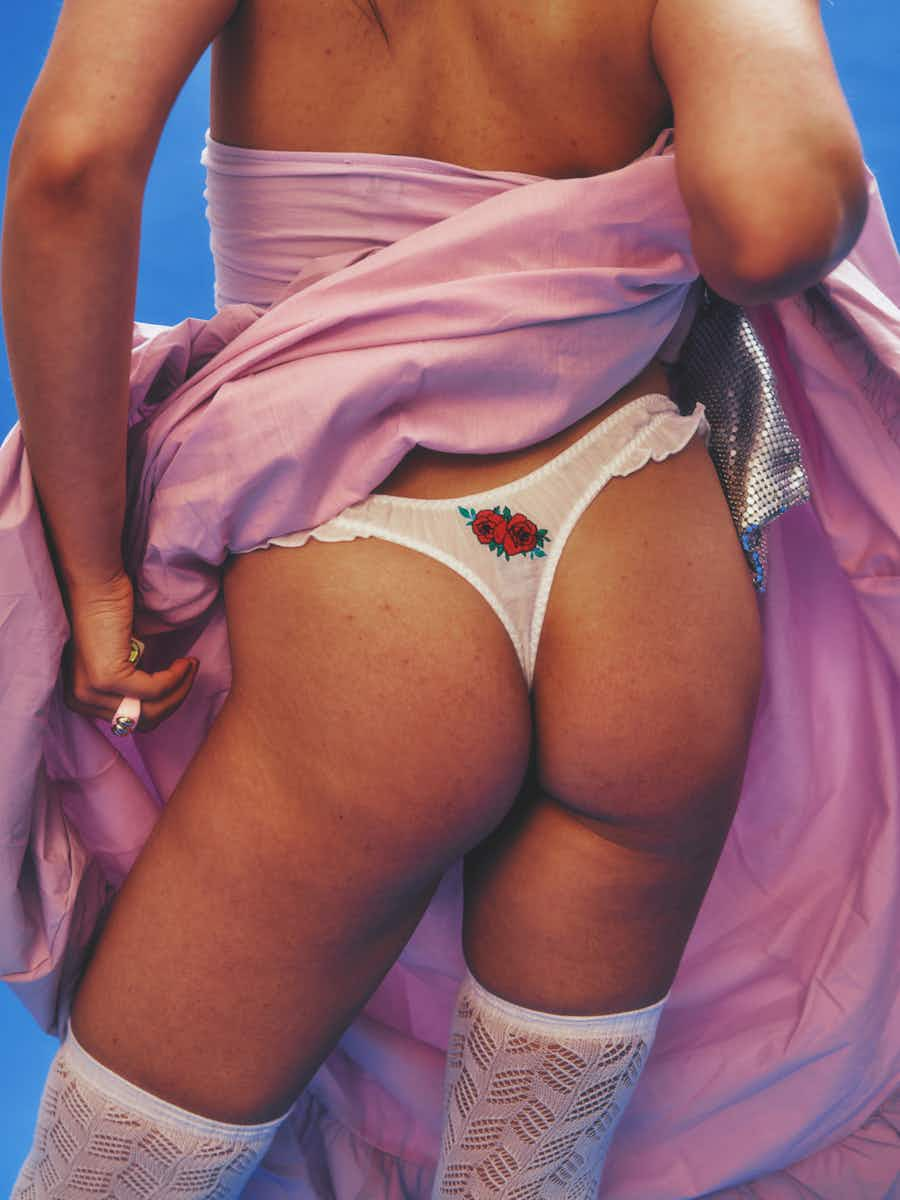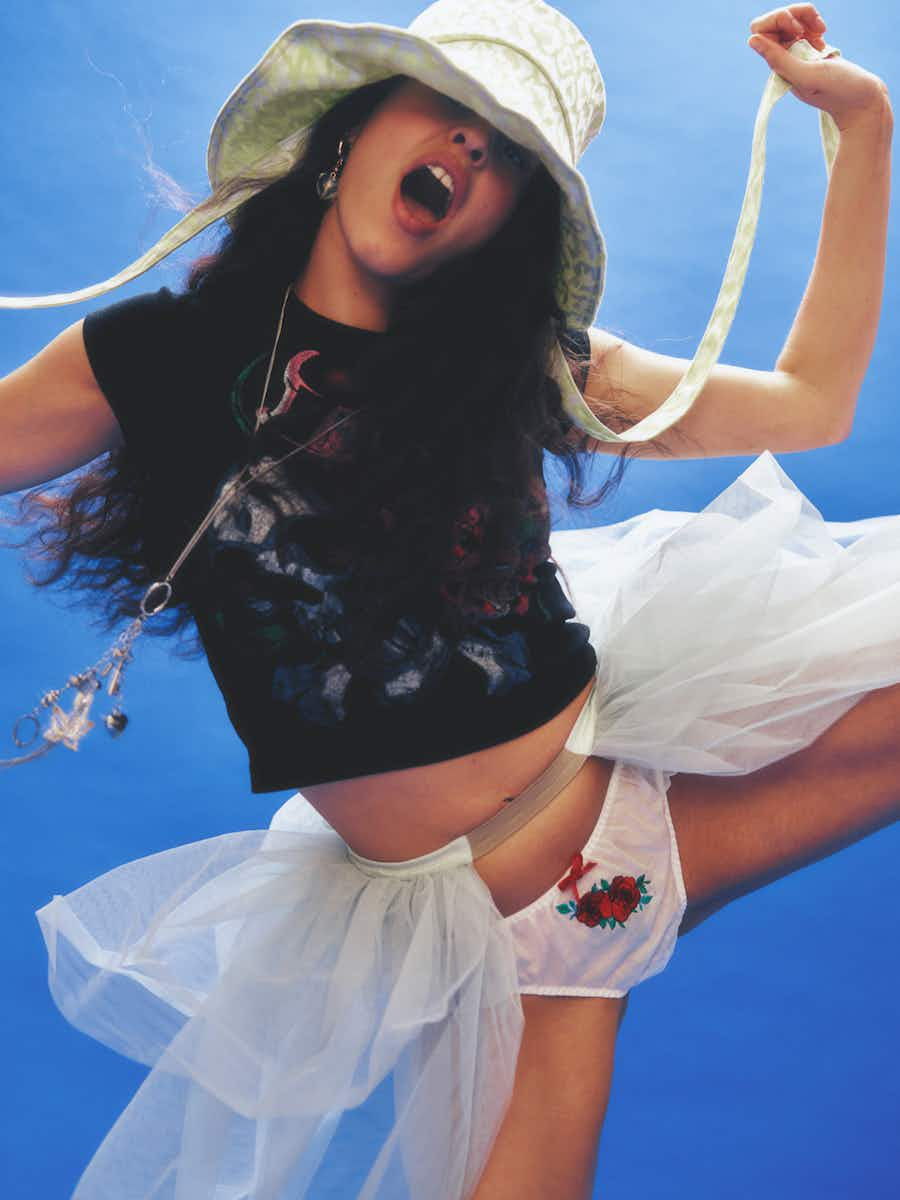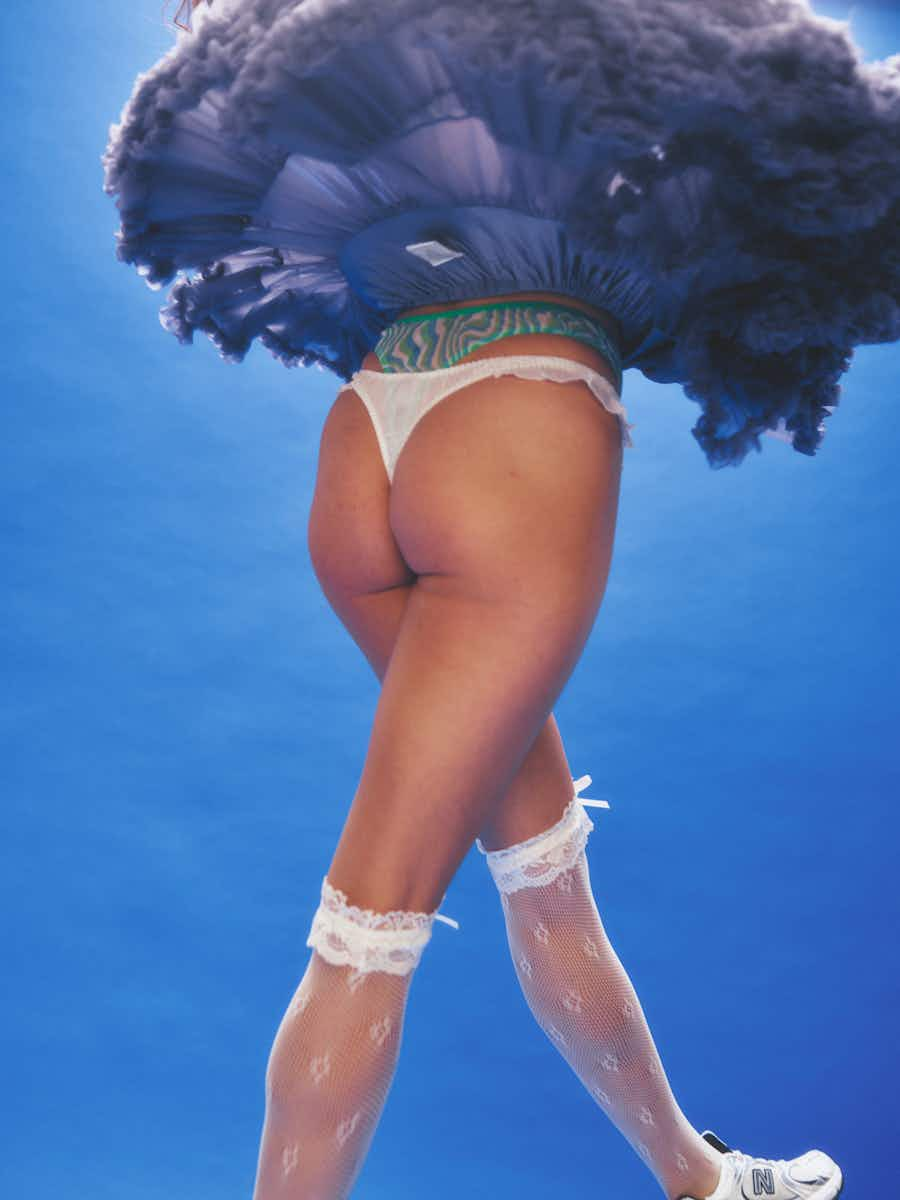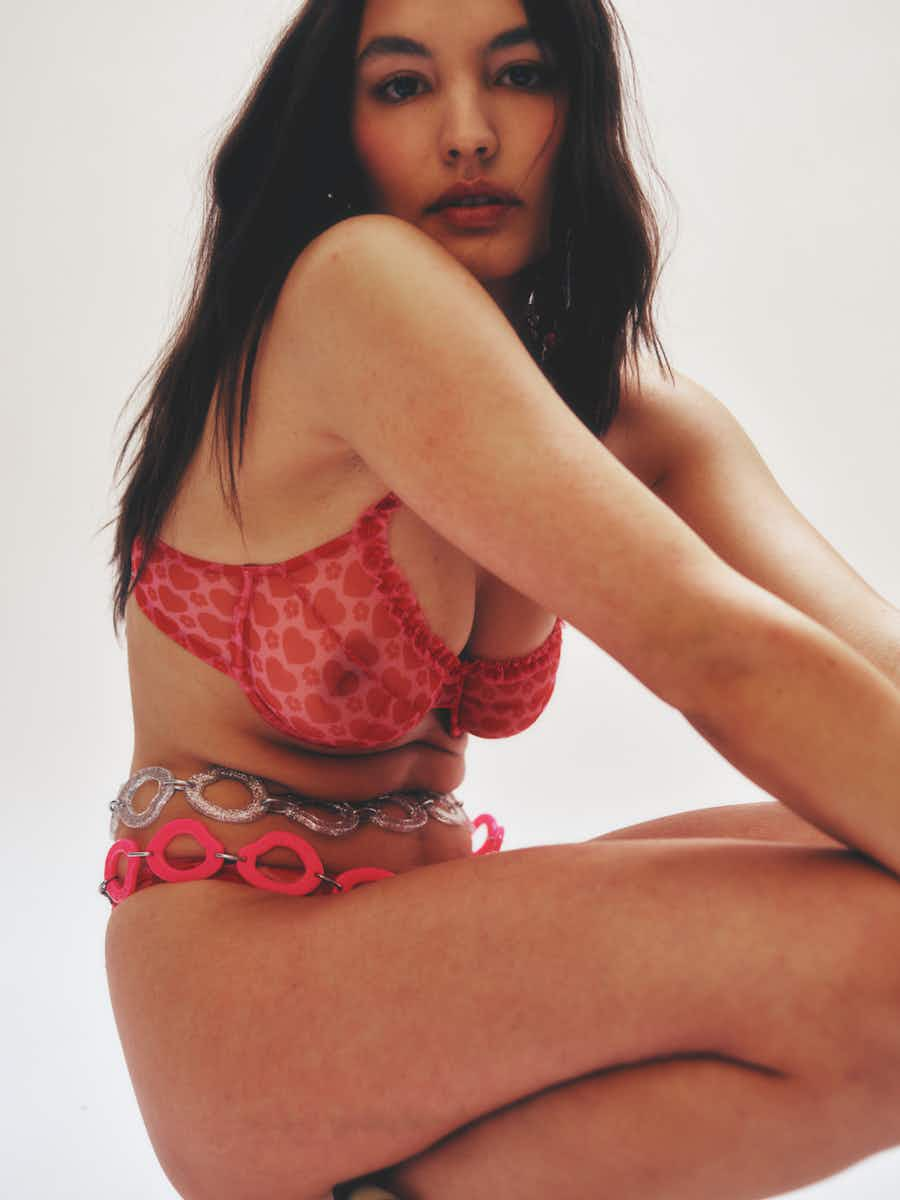 While it's important for Fruity Booty women to feel sexy, Tennant and Bunting want to emphasise individuality as opposed to a version of sexiness people feel they should fit into. ​"We really wanted them to feel like they could be more creative with that idea of sexy," Bunting continues. Vintage underwear is often used as a key point of reference for her designs, which are also heavily dictated by whatever deadstock fabrics the pair can get their hands on.
"Bras are insanely complex to make," Tennant says. ​"When I was younger, I used to find it crazy how much a bra and pants cost. But there's so much craftsmanship and attention to detail that goes into them. We want to convey that by doing limited runs and letting our customers know how they can care for their products to make them last longer." Bras aren't just for Valentine's Day, folks.
Speaking of, Fruity Booty's Love Bug pieces make up the brand's first ever Valentine's Day release, which makes it extra special. ​"We never wanted to feel like our stuff was geared towards an event and then not relevant again," Bunting says. ​"But this year has been so shitty, so we wanted to do something celebratory and over the top. The hearts, the ruffled trims, the recycled mesh… It's just really fun. This is our interpretation of giving everyone something a bit extra."
Get ​'em here before they're gone!

More like this