Gass.hair's radical buzzcuts
Meet Rachel Gasser: the serial dyer, colouring the hair of a sleepy Switzerland town one head a time.
Gass.hair started as a joke when its founder, 23-year-old Rachel Gasser, was experimenting on her ex-boyfriend's hair last year. Her thinking was a bit like an equation. Hair + bleach + dye = super cool success. But it wasn't just any old dye job, oh no. Gasser painted a leopard print right onto his head.
"After that, me and my ex-boyfriend repeated the experience a few times," she says. ​"Then he insisted that I should create an Instagram account, which got attention quite quickly!"
After graduating as a graphic designer in July, Gasser – born, raised, and still based in Lausanne, Switzerland – took her new-found craft more seriously, experimenting on various clients and documenting them on her socials. A red spider web on one head, pink, red and yellow ombre effect on another, and even the Depop logo as a special request for the online shopping platform.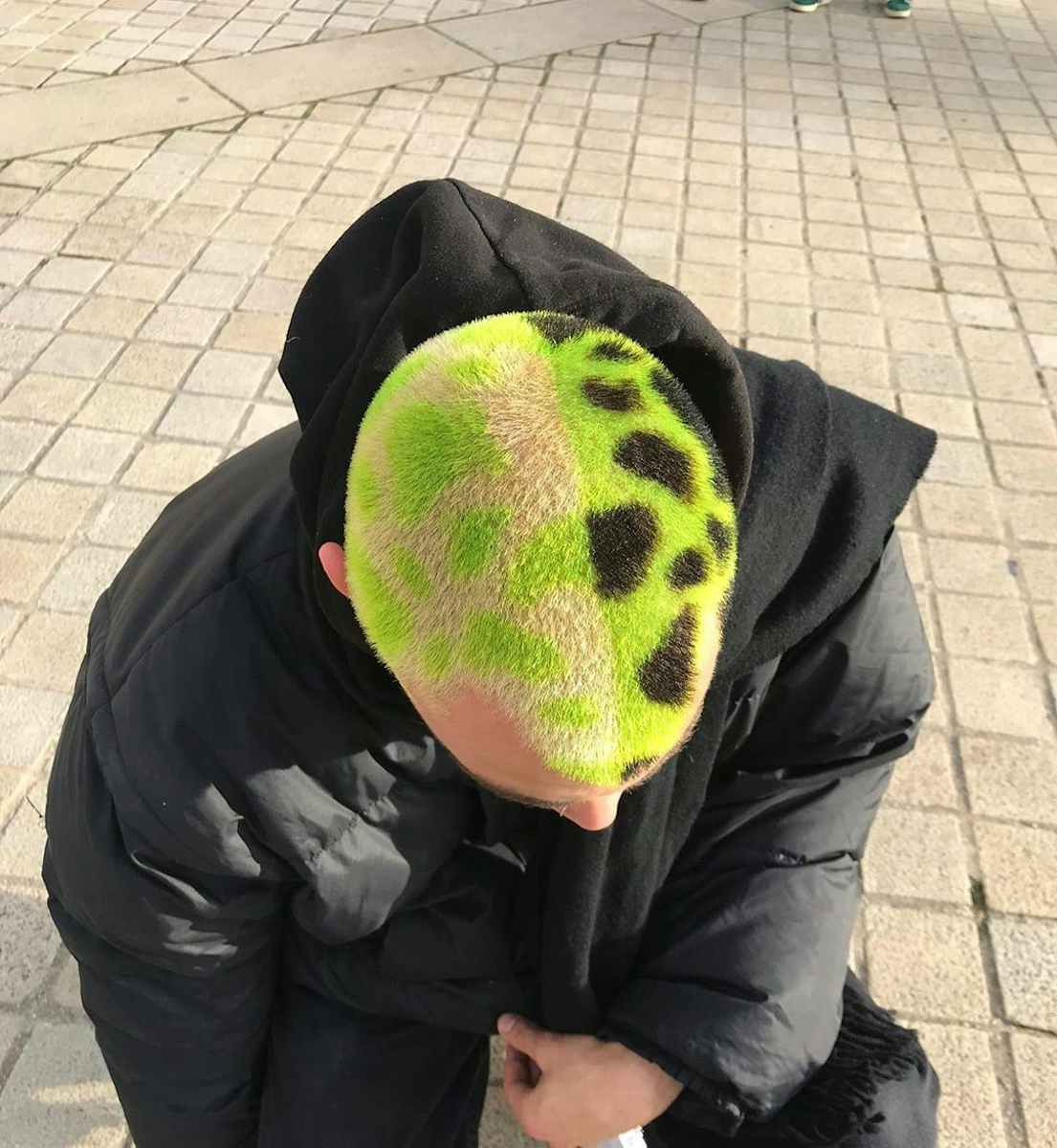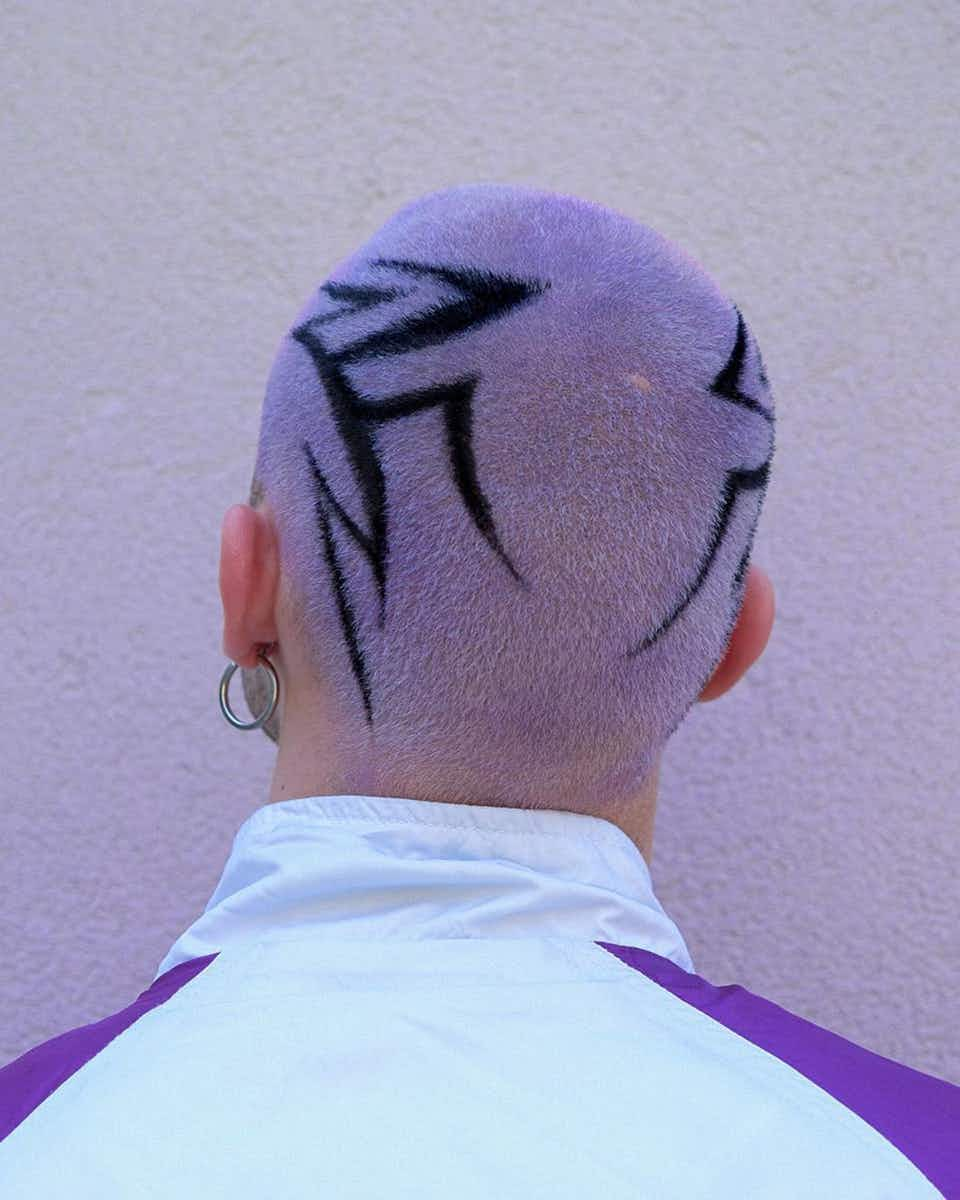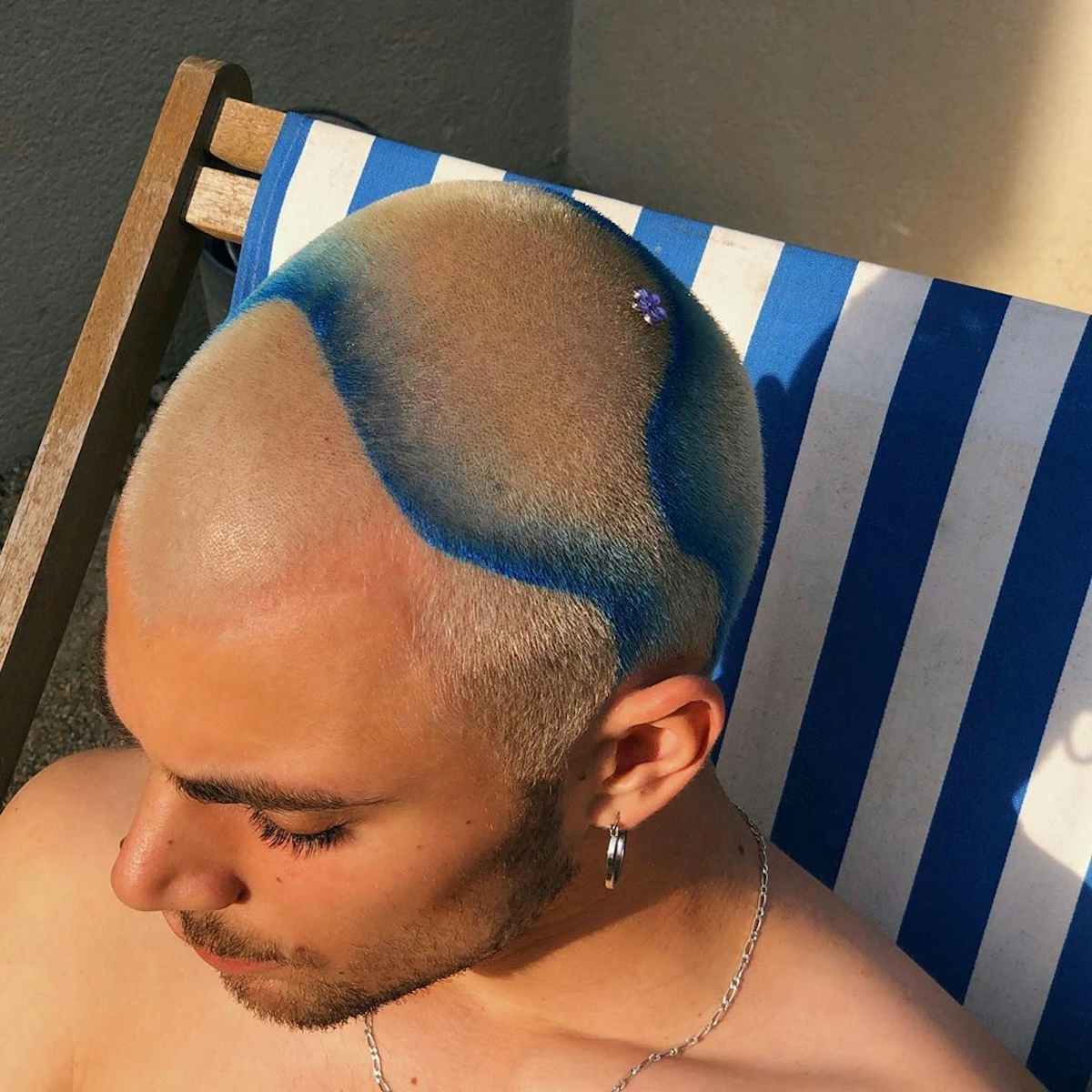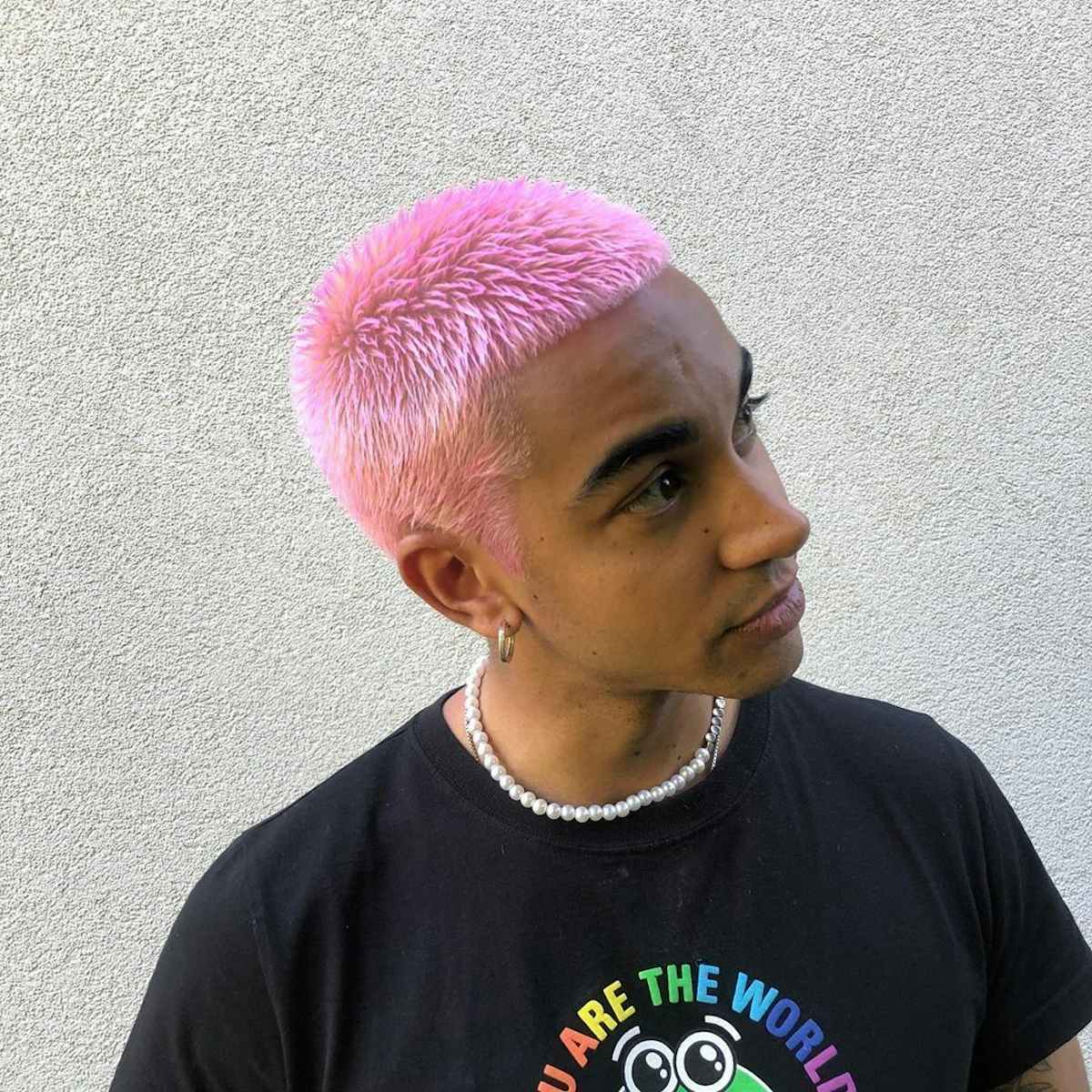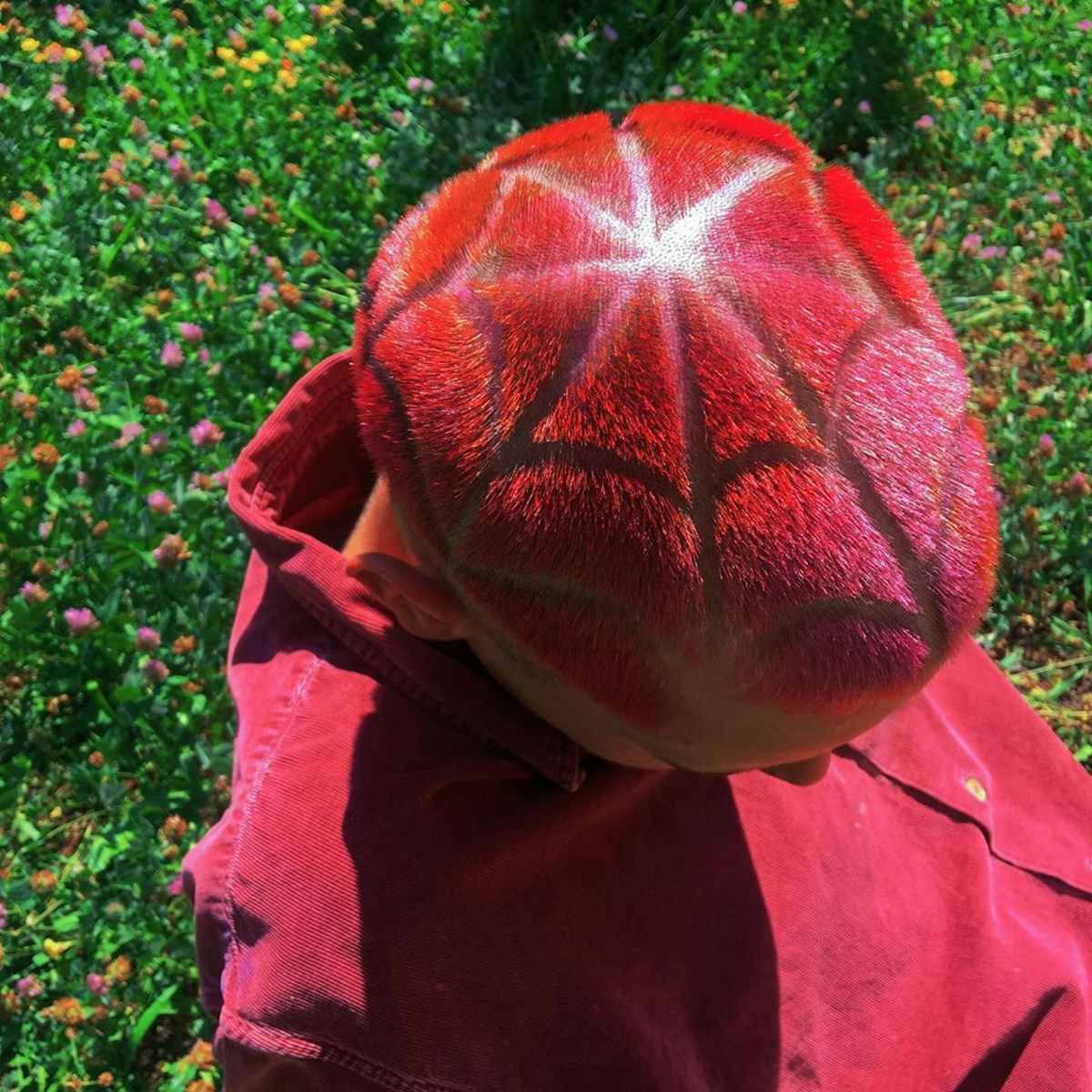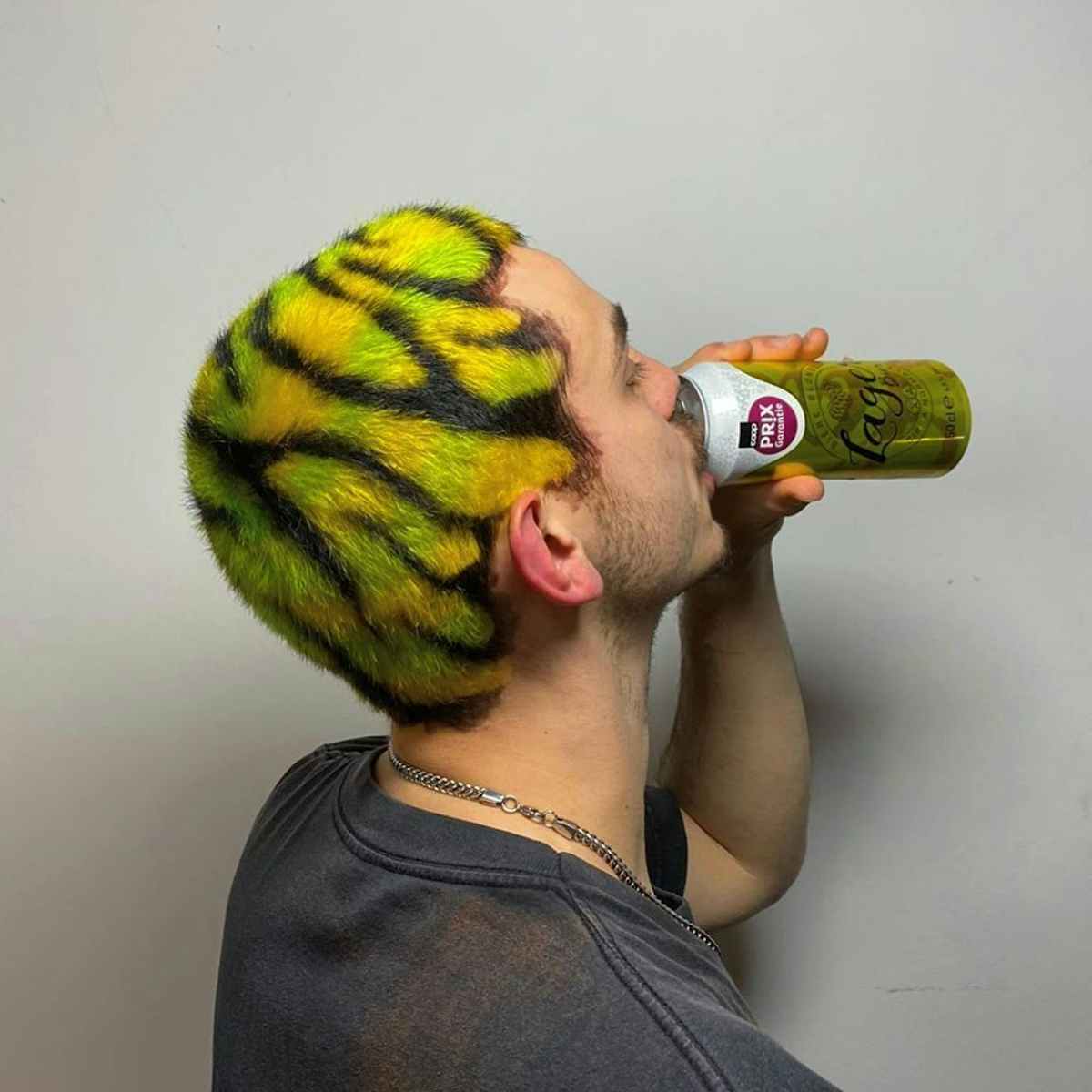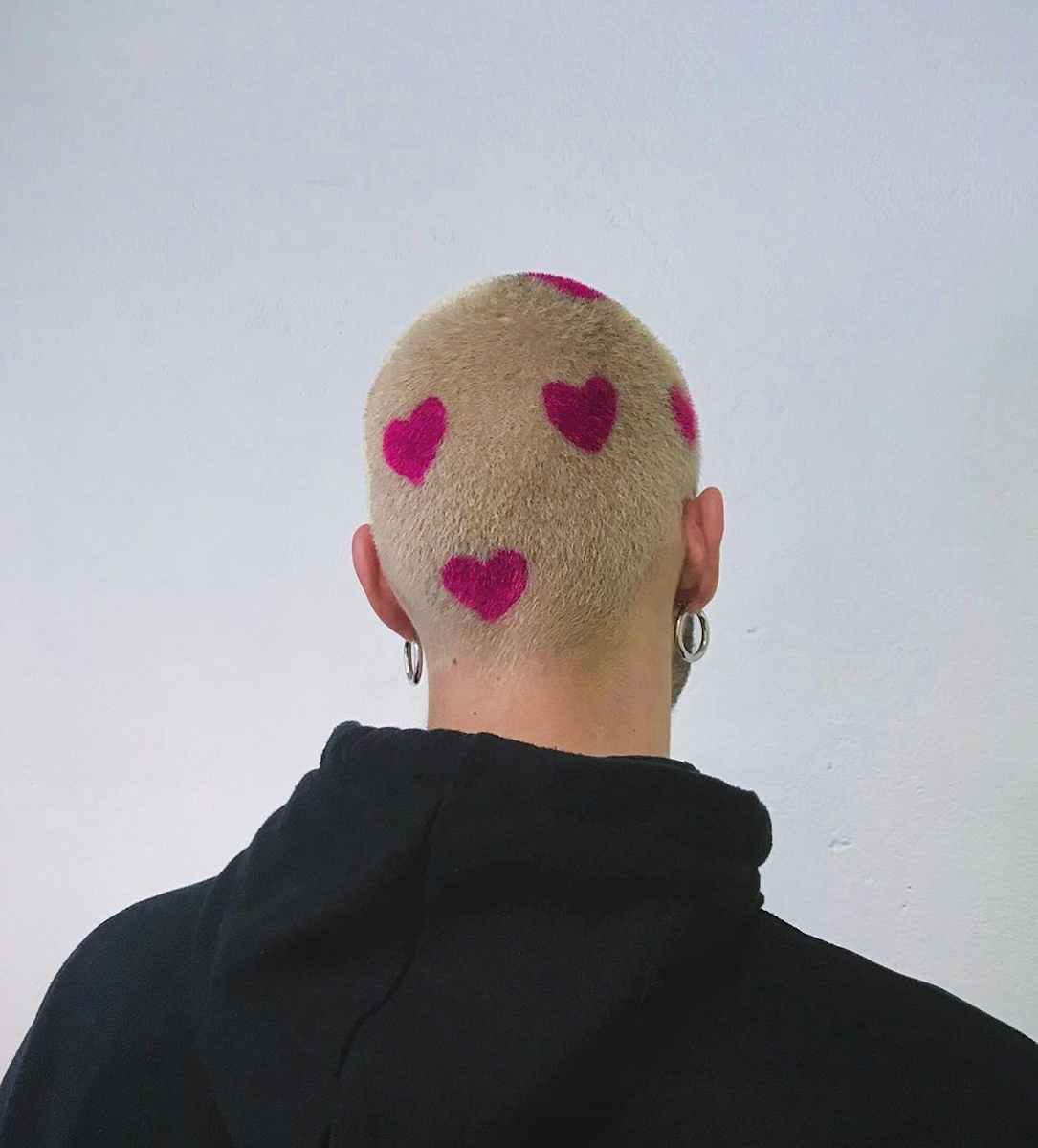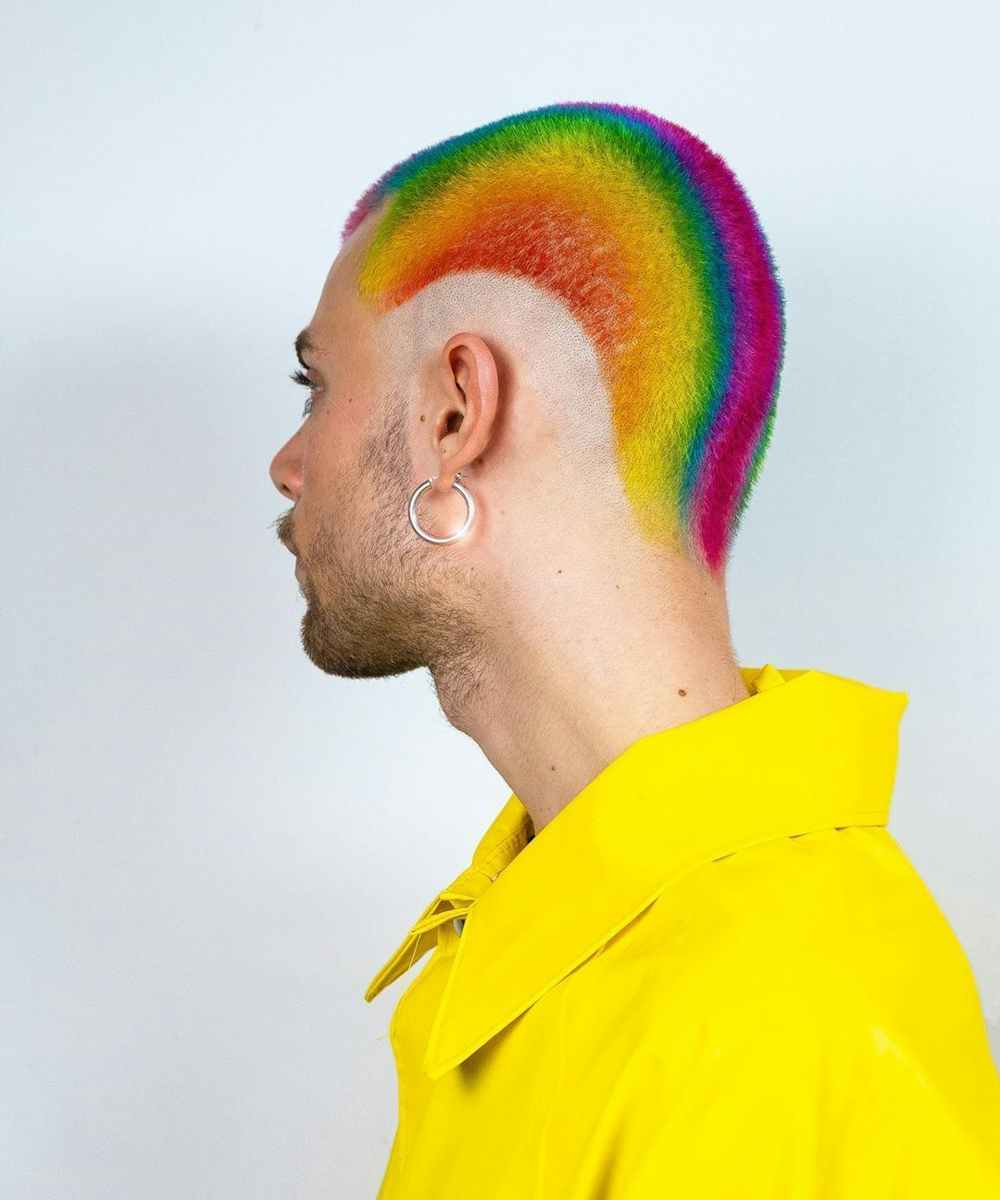 Without any formal training in dying or hairdressing, Gasser is totally self-taught. Working free-hand on each unique design, she applies a 20 – 30 vol oxydant (peroxide) which usually takes around 40-minutes to develop. Depending on the results, and the technical nature of the pattern, the process varies in time length – but each dye job will take ​"at least three hours" total. Gass favours Bleach London products since they're vegan and cruelty free. A solid choice, in our eyes.
According to Gass, the residents of her sleepy Swiss village aren't particularly extravagant when it comes to their hair. Still, there is an alternative scene that she chips away at, where it's easier to meet people who aren't averse to a flame-printed ​'do. So far, she's painted the heads of various Lausanne youth, students from the city, and those after a killer job for photoshoots, parties, the odd Instagram video or, simply, for a bit of fun. As for her No.1 Customer? She keeps it in the family.
"My little brother is my best customer yet," she says. ​"He is always motivated to try new crazy styles and gives me free rein to experiment."
As for expanding her Big Idea in the future, Gass feels positive looking at successful business role-models like Bleach London, asserting that ​"everything is possible in life". But would she ever consider broadening the business to other cities like, say, London?
"Why not?" she says. ​"I think my work could be successful in other, bigger cities."
Sounds like a yes to us.

More like this