Giorgio Armani channels the art of the nomad for SS22

The Italian house returns to its historic headquarters with a collection fit for exploring far-and-wide.
Giorgio Armani SS22 was an all smiles affair. No, really – the models were actually smiling as they paced the runway one after another. It's a rarity in the world of Big Fashion, but given that the Italian brand was showing at Milan​'s historic Via Borgonuovo 21 for the first time in 20 years, perhaps there was something in the air… and not just the smell of a sweet, sweet comeback. The venue, which acts as Armani HQ, has been the backdrop for some of the label's most memorable shows and the result was a suitable return to a house known not only for ultra sex, but core family values.
Bringing it back to Armani's storied design history – exquisite cuts, detail and shapes – the collection was rooted in nomadic tropes with clothes fit for exploring far-and-wide: nautical rope tied around waists and loose silk making up balloon trousers and bags with detailed embroidery as though picked up from a holiday market stall were nods to a path less trodden.
Movement was an ongoing theme, with flat shoes worn for comfort, either open-toed or laced around the foot for support. Jackets were super soft, open and elongated in the middle and, unlike the big trews, tops were small and compact, with thoughtful cut-outs added here and there for some light relief in the sun. Accessories, too, nodded to travel: large totes and crocheted shoulder bags for packing essentials.
Following the light nature of the collection, evening wear was made mostly using tulle: frothy, seemingly weightless gowns in a somewhat fairytale colour code; pinks, silvers, purples and lilacs layered and melting on the skin, with delicate embroidery scattered throughout like a balmy holiday night sky. Ahhh.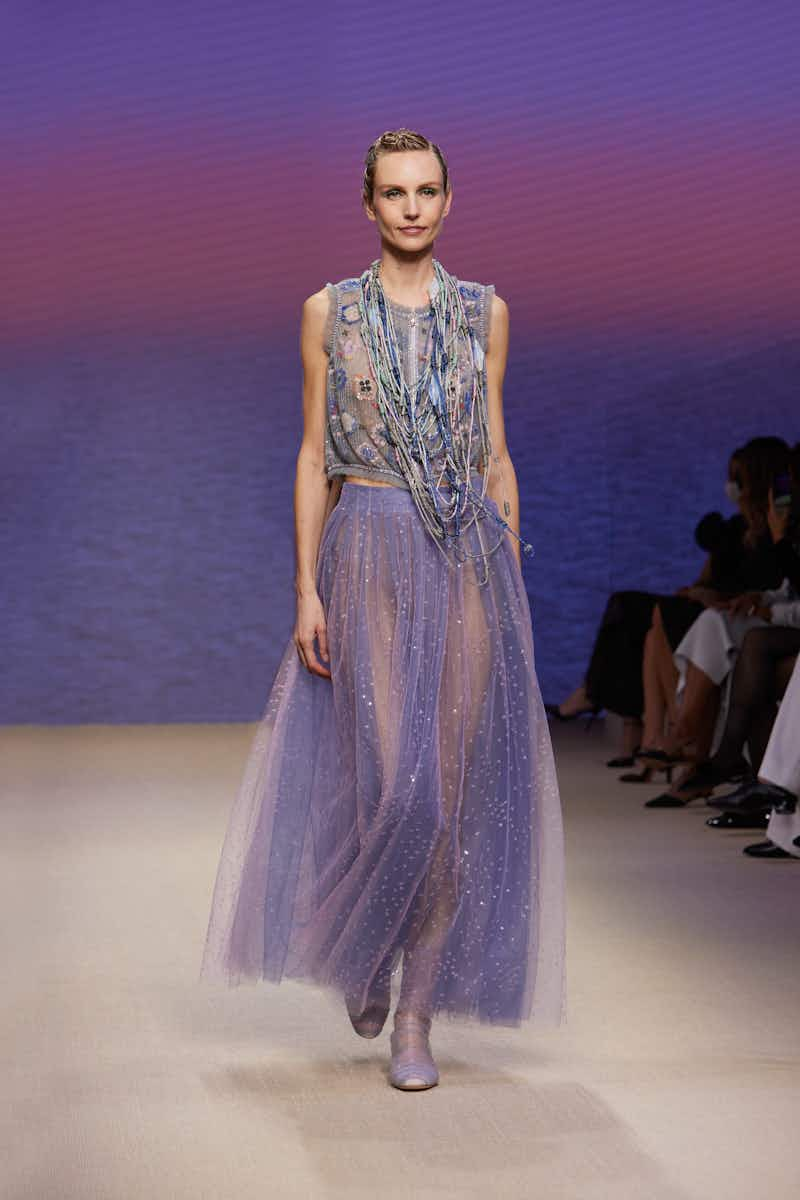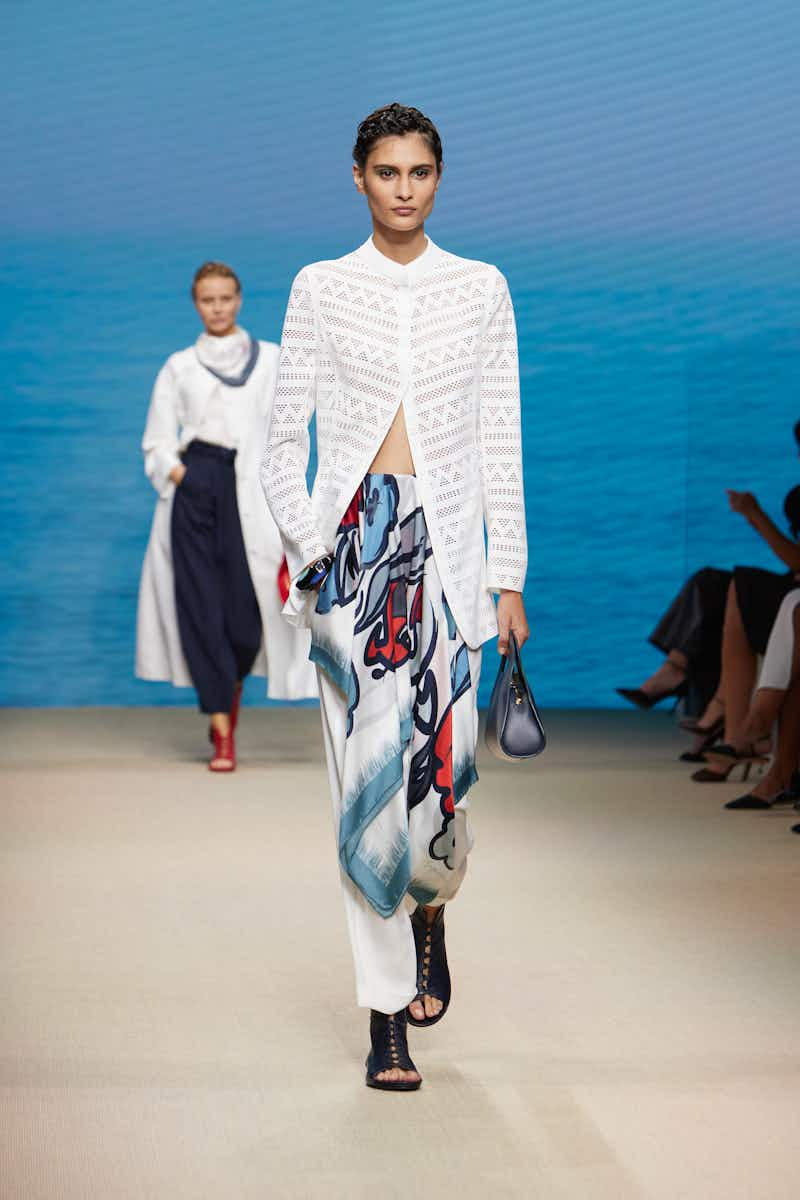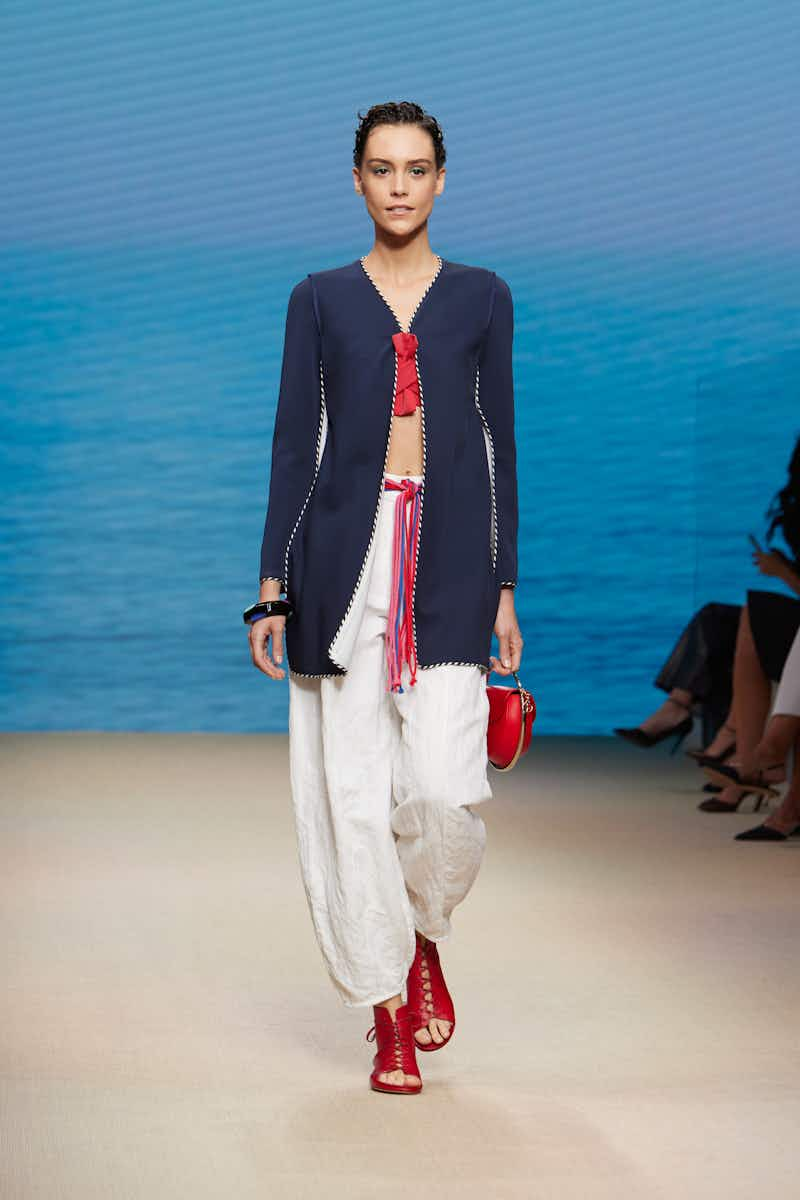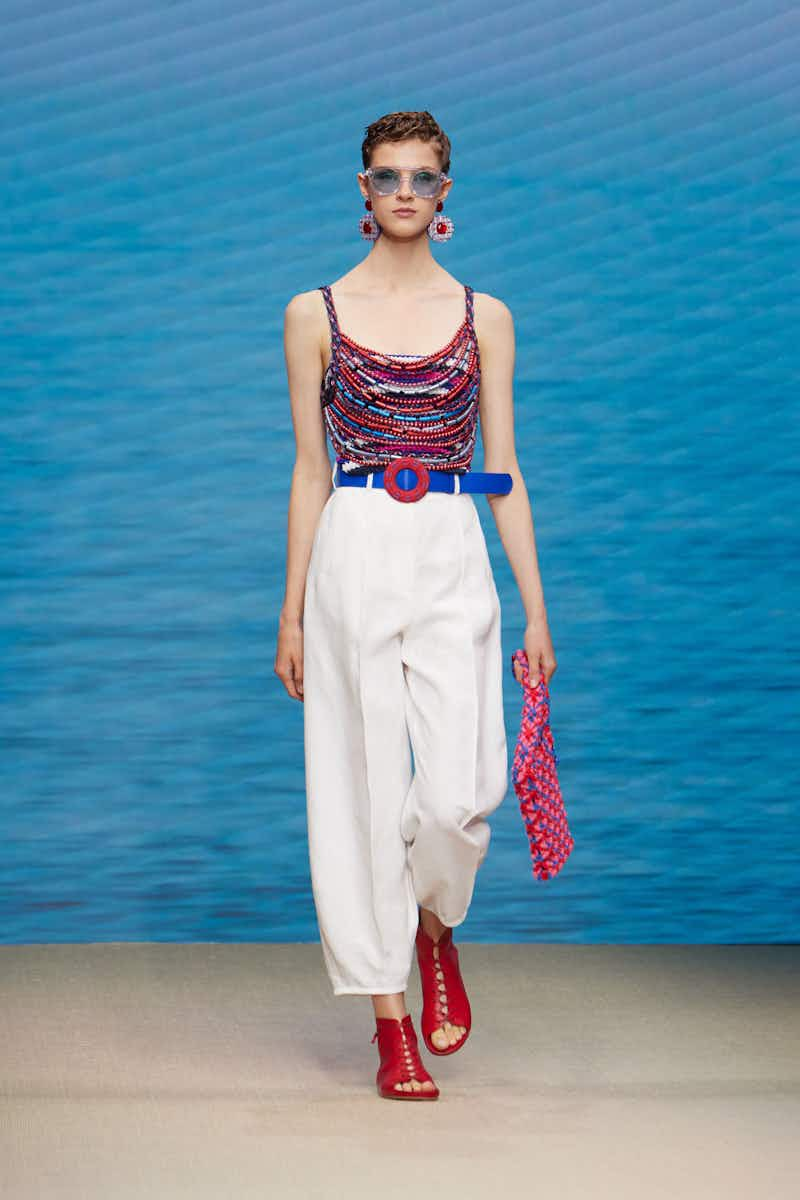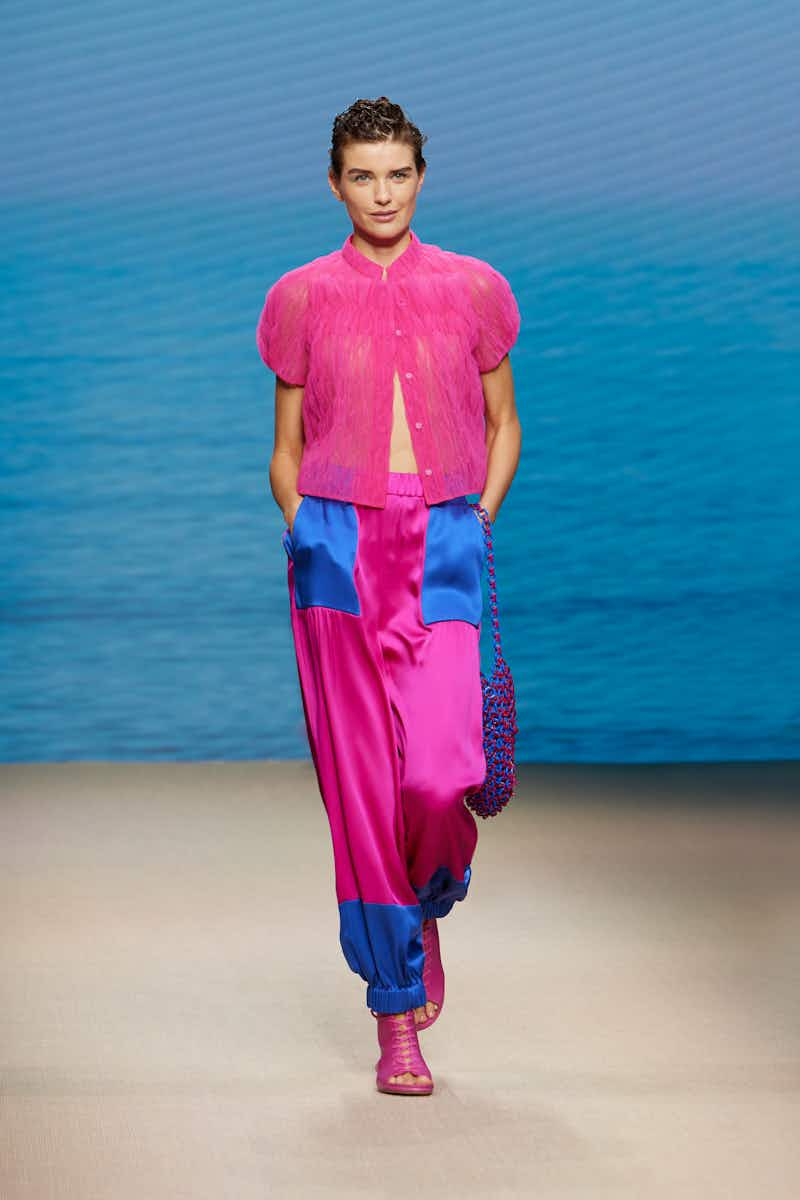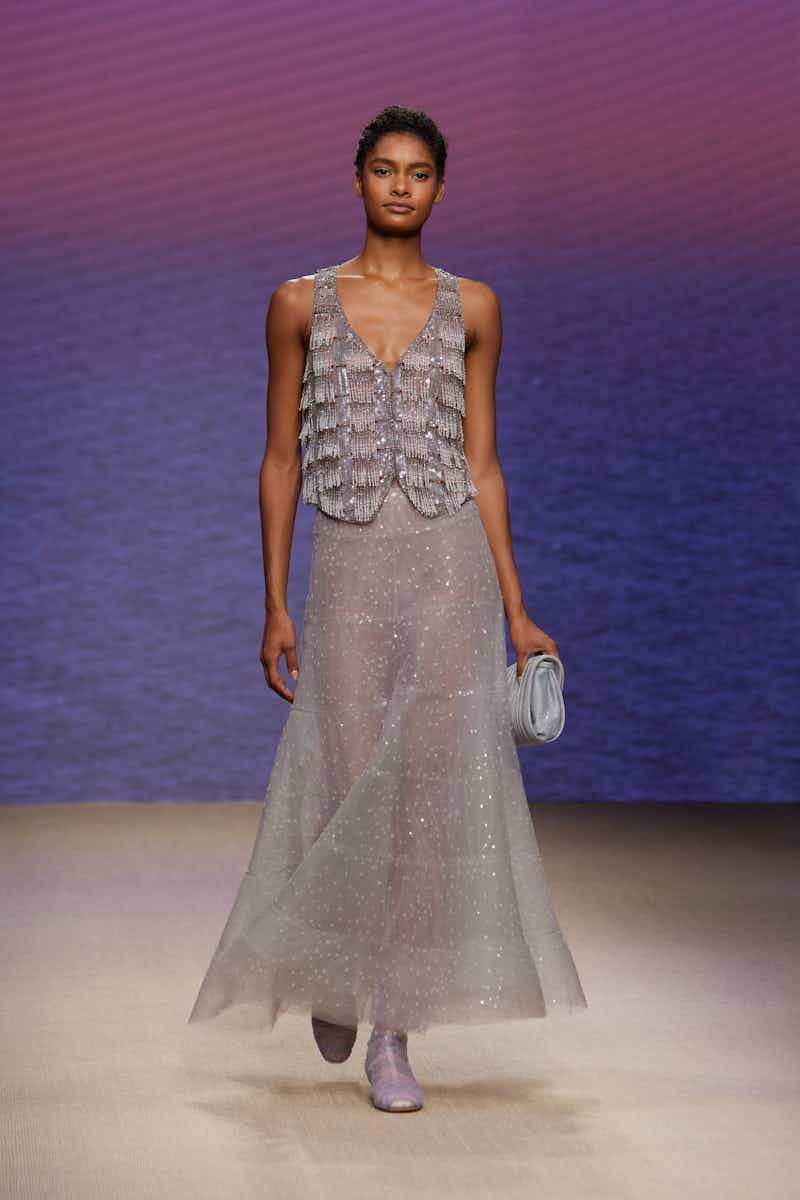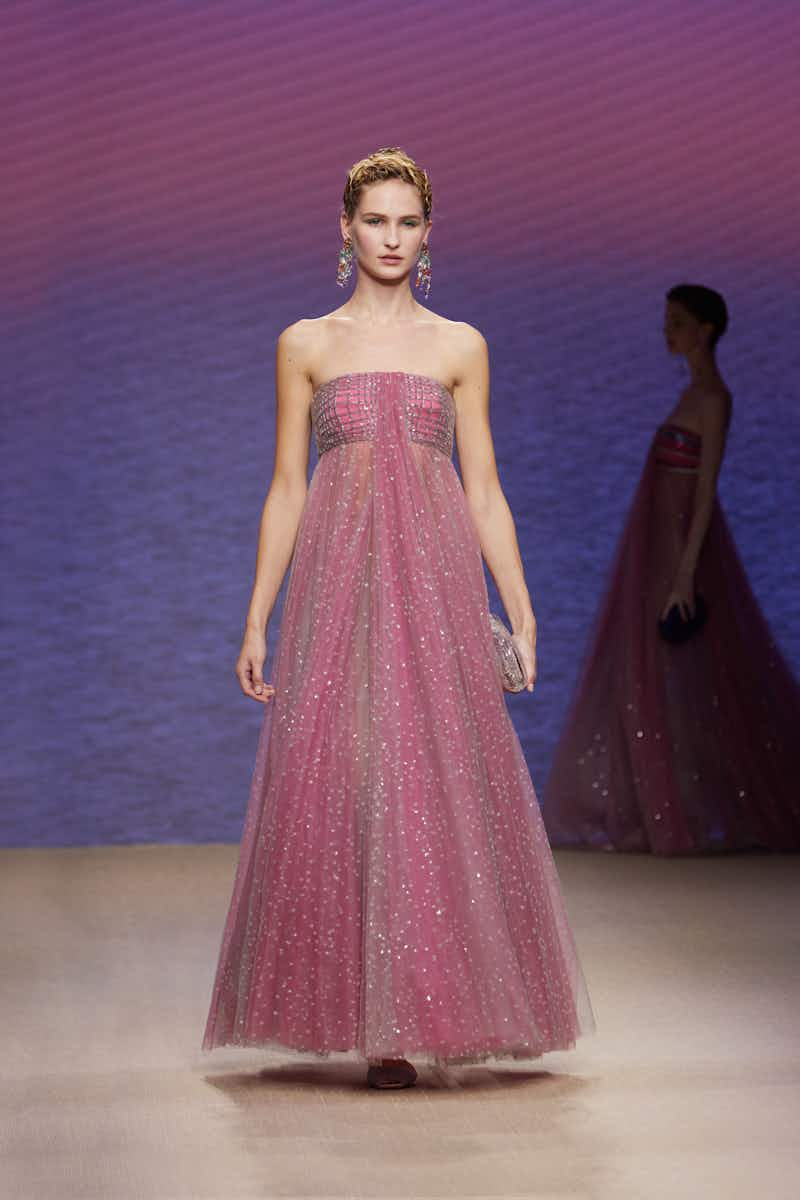 This article was updated 7th October 2021 due to misreporting on the influence of Giorgio Armani's Armenian heritage on the collection.

More like this