Going-out tops are the shimmering uniform of a post-work world
Amid mass job resignations and Brexit-aggravated economic strain in the UK, young women are repurposing the Y2K staple – jeans and a nice top – and finding new meaning in 2022.

If you text a friend to ask what they were wearing to a party in the early to mid-00s, there was a high chance they'd reply with ​"jeans and a nice top." The ​"nice top", otherwise known as the ​"going-out top", was seen of every tabloid It-girl at the time and soon became the nightlife uniform for millennial women.
Though technically an ambiguous term, when broken down, the ​"going-out top" is, to any young woman of the time, a descriptive one. It includes silk camisoles, crop tops, boob tubes, halter necks and one-shoulder designs, often paired with low-rise bootcut jeans. Unlike the regular everyday top, going-out tops include embellishments like sequins, lace or frills, and its versatility suited a variety of different body shapes.
In the 2000s, these garments were also, more often than not, inexpensive. British high street retailers like Jane Norman, Select, Topshop and Morgan De Toi were the first port of call for women looking for going-out tops for a local house party or WKD-infused night at the club.
Dubbed ​"laid back luxe" by Teen Vogue in 2005, the trend was worn at a time when The Simple Life, Laguna Beach and Blue Crush influenced the way young women wanted to dress. Complete with shiny material and frills, going-out tops presented wearers as flirty and playful and, when paired with denim as they routinely were, easy-going and approachable.
Thanks to the Y2K revival in all its Juicy glory, going-out tops have been kicking around on eBay and Depop, and worn by Bella, Dua and co for some time now, with the pop star almost single-handedly reviving Mariah Carey's beloved butterfly top microtrend late last year. But it wasn't until the recent SS22 collections that we saw a huge mainstream revival taking over Instagram, TikTok, nightclub queues and Saturday nights at the pub. The going-out top is back, baby.

Super sexy Italian brand Blumarine led the charge, but going-out tops were also present in the collections of Versace, Isabel Marant, Valentino, Missoni and Molly Goddard, and next-gen designers like Masha Popova, Supriya Lele, KNWLS and Maximilian.
Now, we're three episodes into Euphoria​'s second season and Alexa Demie's character Maddy Perez – fast-becoming the show's style idol all over again – has already worn multiple iterations of the going-out top, including a silk camisole underneath a Blumarine fur trim cardigan and a safety-pin crop. And off-screen, her co-star Barbie Ferreria is a fan of super sexy online brand, Miaou, offering iterations of the going-out top by way of matching stretchy two-pieces.
The simple take is that fashion's current state – loud, sexy, and unapologetic – is an antithesis to our sweatpant-laden, Covid-19-enforced wardrobes. After being locked inside, people were desperate to leave the house to dance, socialise and experience nightlife again, determined to put the ​"out" in ​"going-out top".
But perhaps the trend goes deeper than us just being deathly sick of grey marle. As people have continued to lose their jobs and lose faith in governments over the past two years, the limitations of capitalism have been brought into harsh focus. For a lot of millennials, being an adult has coincided with the realisation that ​"hard work equals success" is a total fallacy. We've done the hard yards and we're still being fired without severance. We isolated while others partied. These jarring realities have prompted many to reassess their relationship towards work, with millions of people quitting their jobs as part of ​"the great resignation".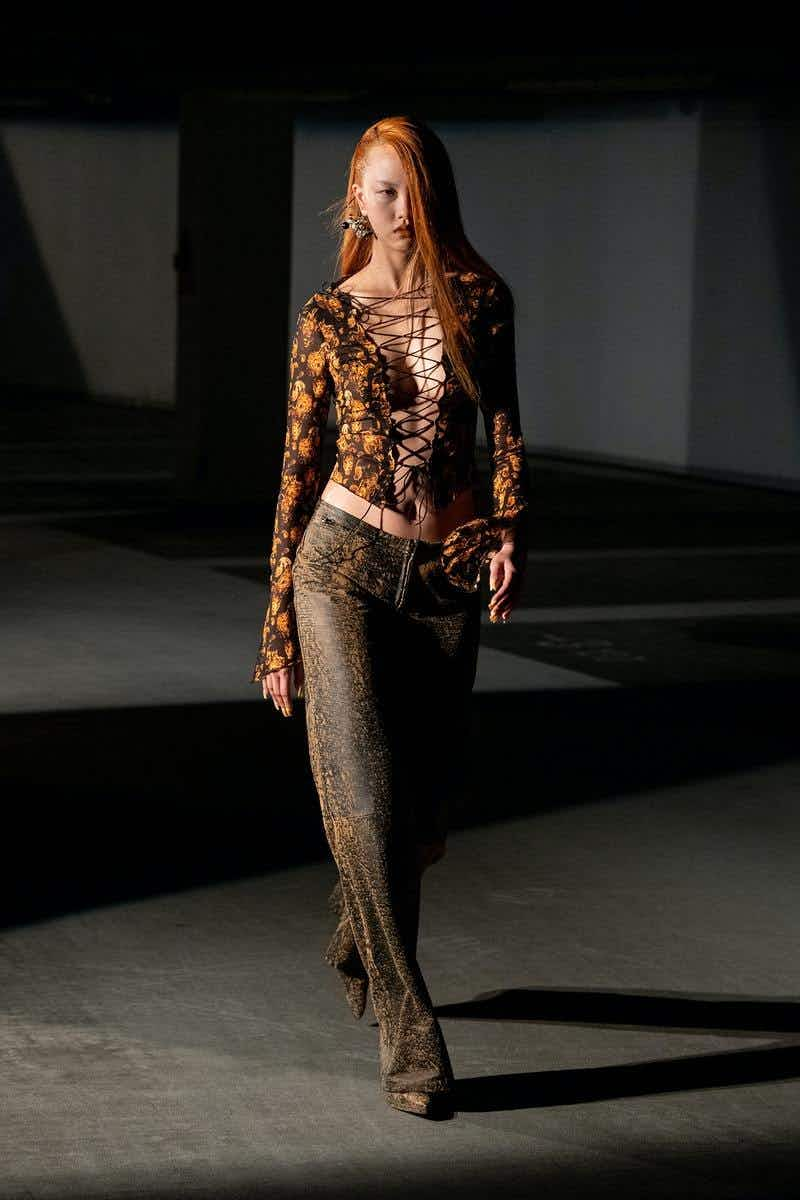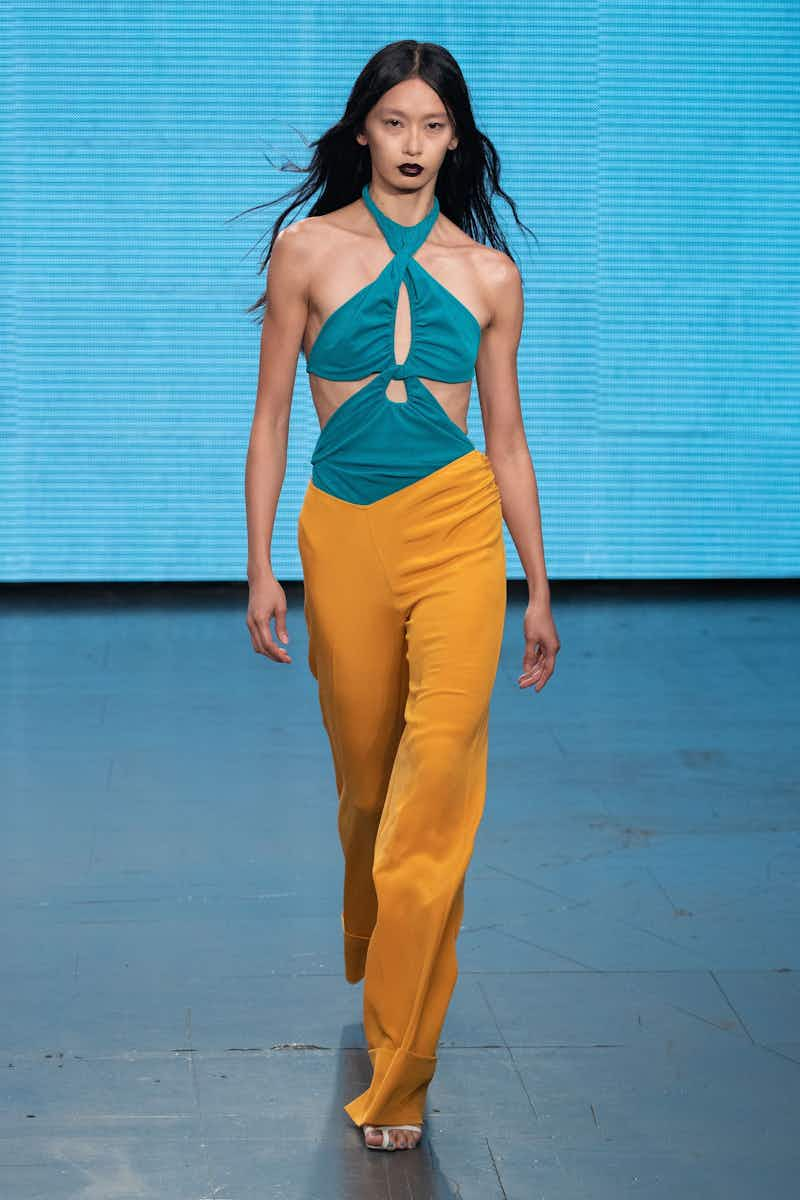 "I think we're at this really interesting moment of total reconfiguration," says Anne Helen Petersen, author of Can't Even: How Millennials Became the Burnout Generation. ​"People are really questioning, ​'What are my priorities? Do I really want to work every day for the rest of my life so that I can buy this couch from West Elm? Do I want to work for a job that is thought of as prestigious and cool? Or do I want to work for a job that treats me as a human and allows me to have a personality outside of work?'"
So, by extension, people must also be questioning whether they want to wear fussy bodycon dresses or their favourite pair jeans with a nice top, no? Alright, alright. We might be reading a little too much into the recent reemergence of halter neck chainmail crops. They're probably not a visual assault on capitalism. Their return could be as simple as TikTok user @recoveredleashkid put it: ​"I'm very pro going-out top, so I can do a fun backless moment and still have pockets."

But it's no secret that fashion trends have mirrored society throughout history. In a similar vein to Gen Z's reclamation of bimbohood and those elsewhere on social media wishing to live a smooth brain existence, the going-out top nods to a carefree, easy-going mood. One that's less focused on climbing career ladders as it is on having fun post-lockdown.

"As people begin the process of untethering their identity to their careers, the change will undoubtedly show up in their wardrobe choices," says cultural analyst Biz Sherbert of London-based creative agency The Digital Fairy. ​"The return of the going-out top is synonymous with our new mindset of spending less time working and more time living.
The going-out top is a celebration of ​"mainstream, girly hotness", Sherbert adds. This kind of description is one feminists pushed against for years, as they fought to be taken seriously in the boardroom, but now it's one many are embracing as they reevaluate their priorities. It's no coincidence the wardrobes of Hilton and Richie in their ​"I think we might quit the job, bye gorgeous" prime are now being embraced at the same time as capitalist realism crumbles.
According to economist George Taylor's hemline index theory, the length of women's skirts and dresses are indicative of the direction financial markets will soon take: hemlines rise in times of economic prosperity and elongate when the economy slows. If Taylor's analysis is to be believed, Miu Miu-approved micro-minis and midriff-baring going-out tops seem to hint that the roaring ​'20s we were promised – and didn't live up to expectations last year – could actually be on the horizon this year.
Perhaps this time, though, the optimism seen in today's fashion hints less at an economic shift and more at a societal one. The UK is currently trialling a four-day working week, after all. And that is most definitely hot.

More like this