Gucci dives deeper into gaming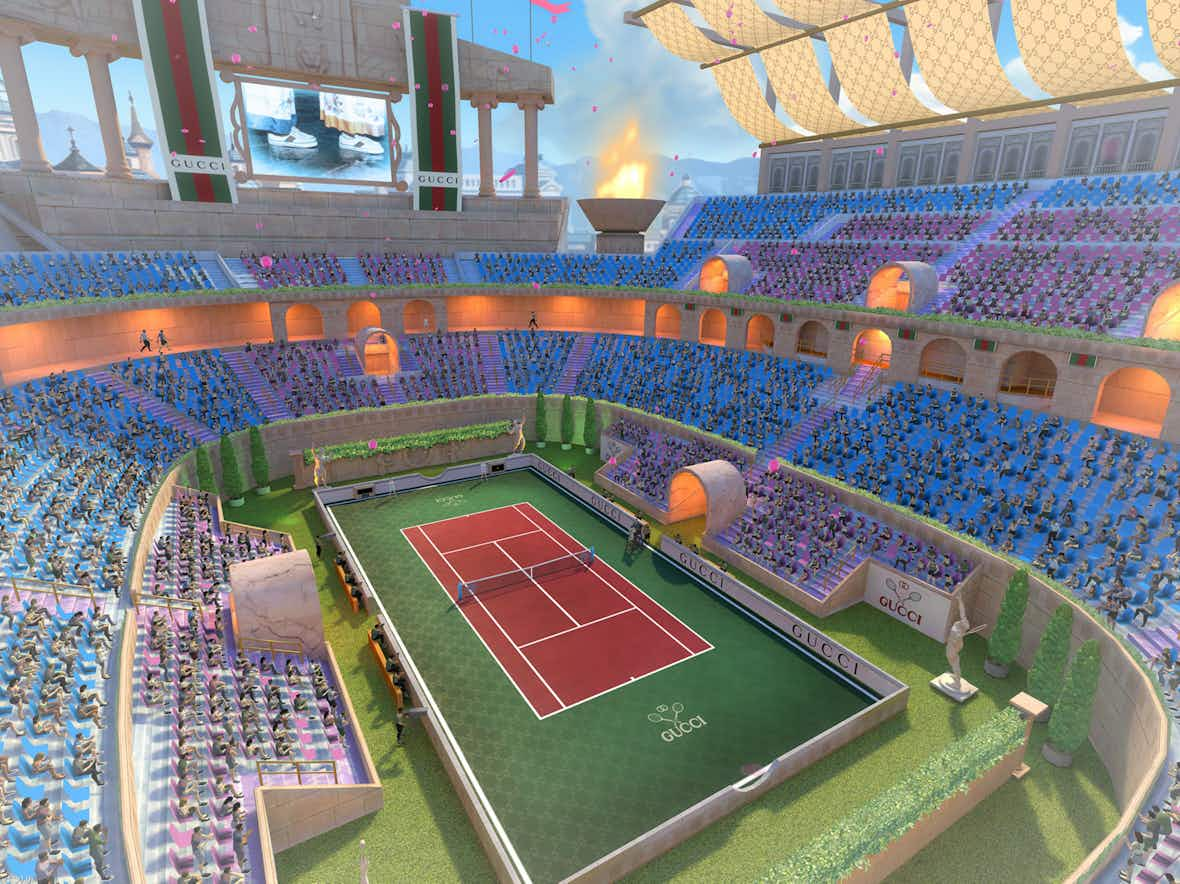 The Italian fashion house launches a partnership with Tennis Clash, complete with Gucci visors, logo headbands, tricolour racquets and an interlocking G-print court on which you can serve virtual looks.
Gucci can't get enough of gaming right now. Last summer, creative director Alessandro Michele launched two knowingly retro 8‑Bit arcade games – Gucci Ace (a Pac-Man-adjacent maze) and Gucci Bee (a table tennis game, complete with an interlocking‑G print table) – via the Gucci app, while in January the house invited gamers from leading eSports organisation Fnatic to sit front row at its AW20 show.
Today, Gucci launches a partnership with mobile game Tennis Clash.
From 18th June, players will be able to up their court credentials thanks to exclusive Gucci outfits: two looks for ​"Diana", and two for ​"Jonah", Gucci's virtual competitors, including shoes, socks, headgear, and clothing that's also available to purchase on Gucci​.com, should you wish to score some style points on the court IRL. Meta.
There's a new in-game Gucci tournament to mark the occasion, too. The Gucci Open allows players to compete against one another to score the most points in a series of matches, all while serving (see what we did there?) their best Gucci look.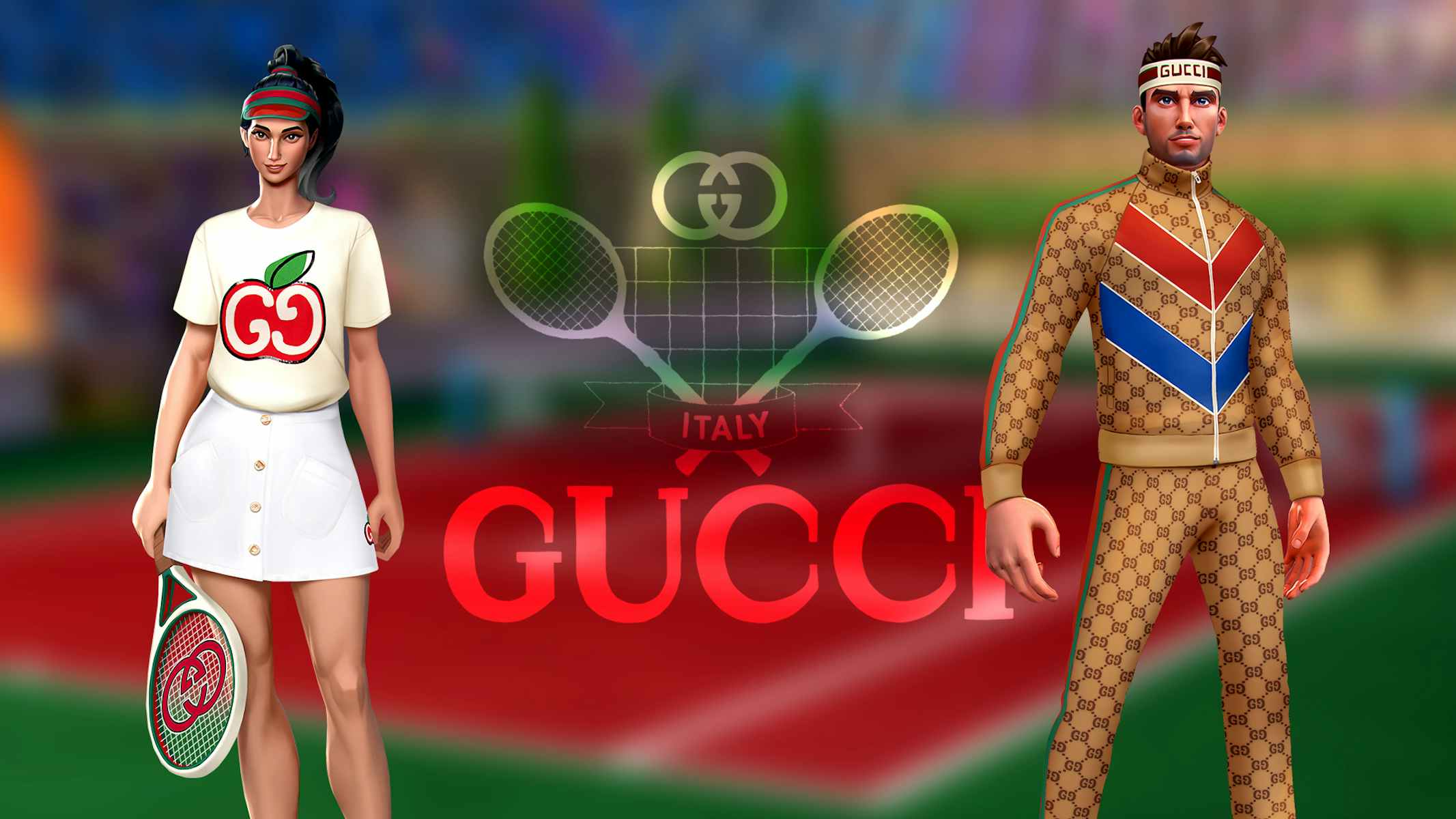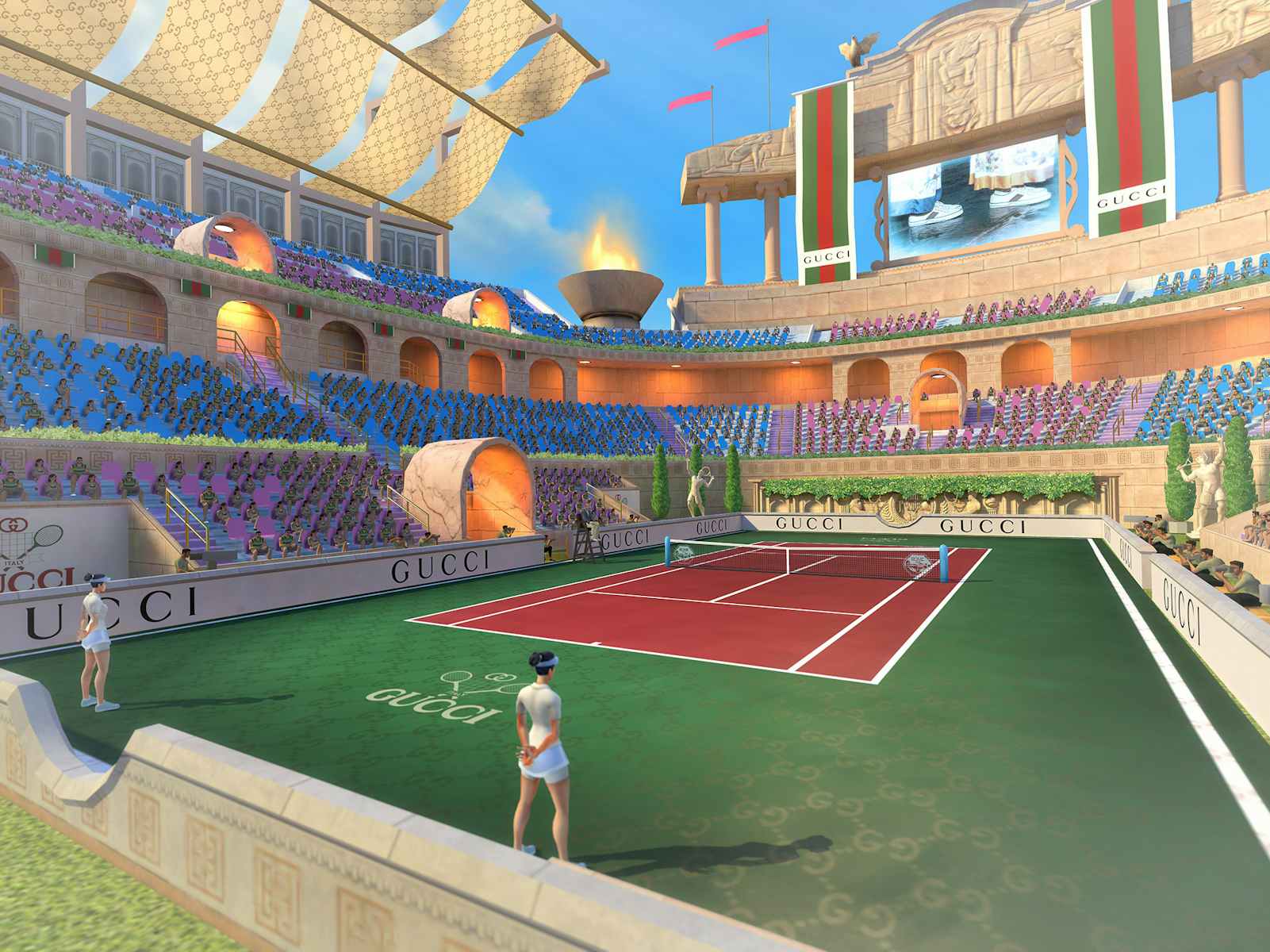 More like this