The designer fashioning her own footie kit
British Fashion Council sponsored designer Hattie Crowther, is making one-off garments taking influence from her working-class, northern roots and The Beautiful Game. And it's sustainable. It's a win-win!

Hattie Crowther was kicked out of university before she became the one-to-watch designer she is today. Something about a mix up with UCAS points… luckily the dean of the school decided to keep her on. From there, Crowther was determined to prove everyone wrong.
It was while studying her BA in fashion design at Sheffield Hallam University that the 26-year-old learnt the ropes – all the technical bits, and how to go from research to bonafide, wearable looks. But it wasn't until she was approached by the British Fashion Council towards the end of her degree that things really took off. The talent incubator sponsored her master's degree in menswear in 2019 at the University of Westminster, and it was here that she really refined her love for making cracking clothes.
Born in Hull and now living in east London, Crowther's craft is influenced by her upbringing – a strong family environment rooted in her northern, working-class background. Growing up, her mum would work three jobs to make ends meet. The designer had a paper round at the age of 11, and worked at a local takeaway throughout school.
"I think that is what is behind my strong work ethic," Crowther says, reassuringly. ​"If you work hard enough, eventually you are seen!"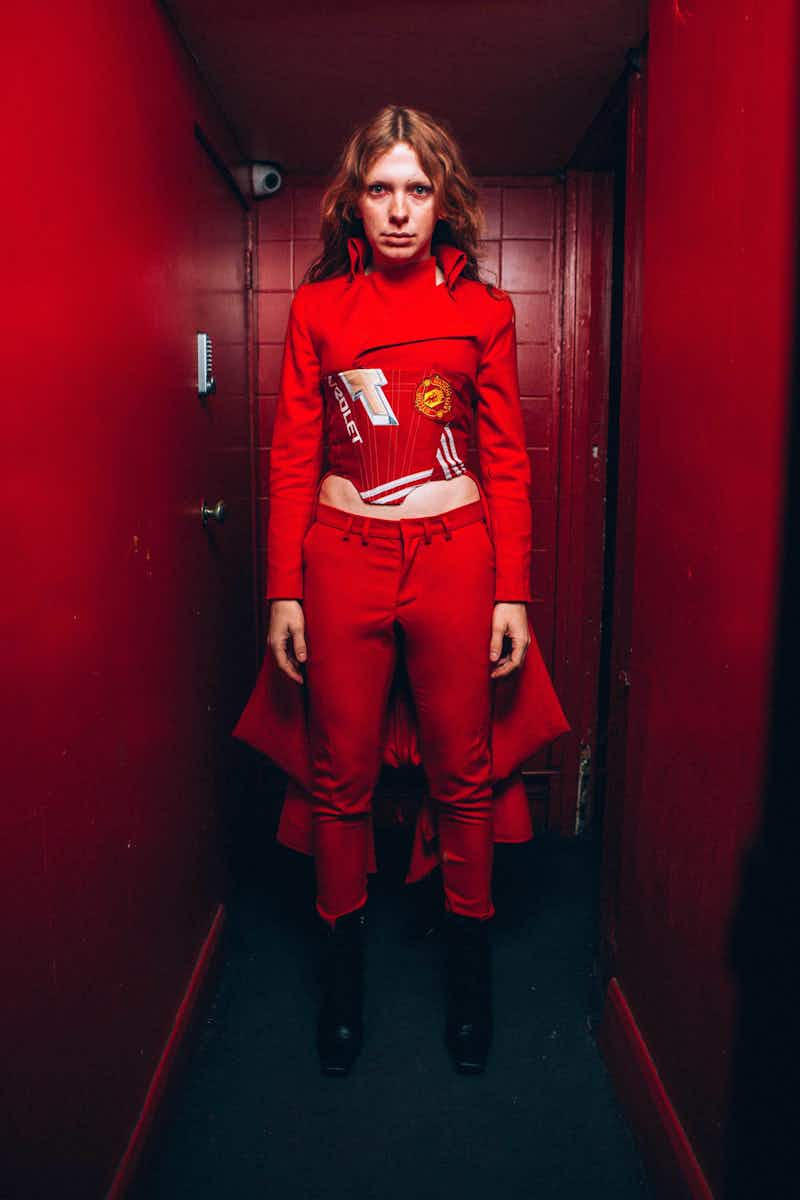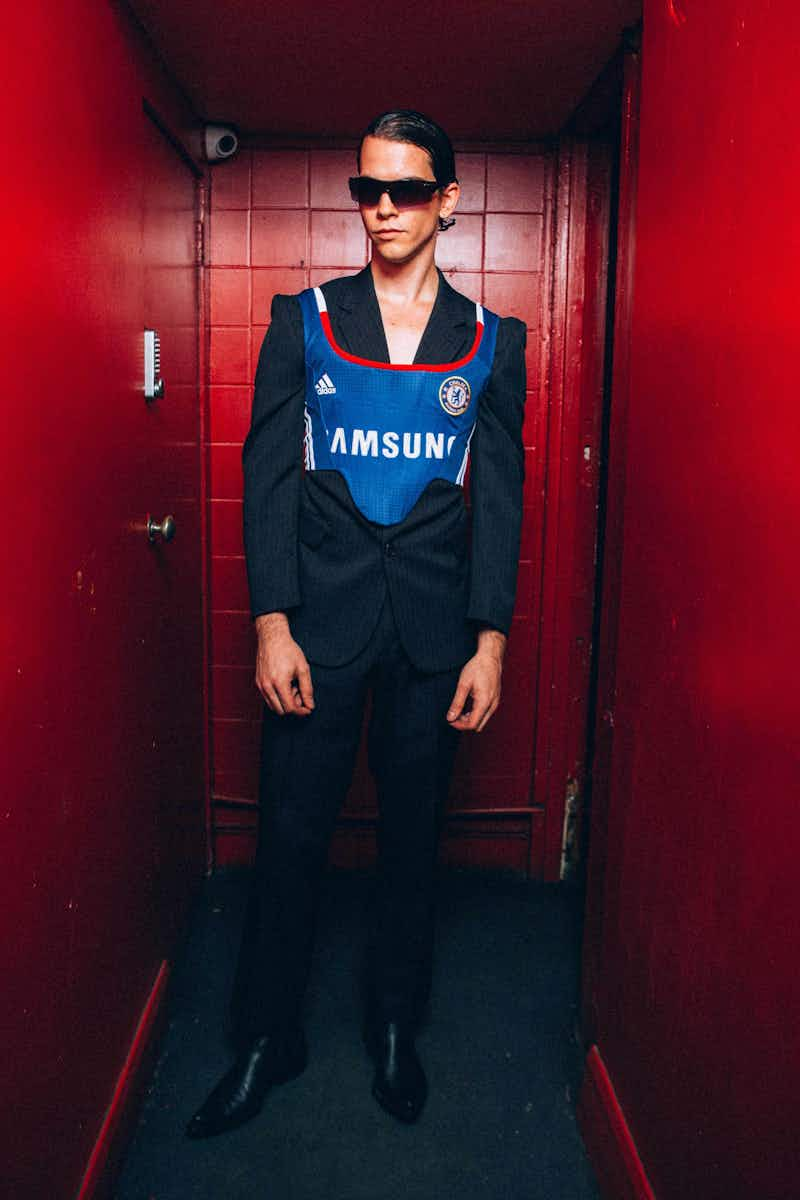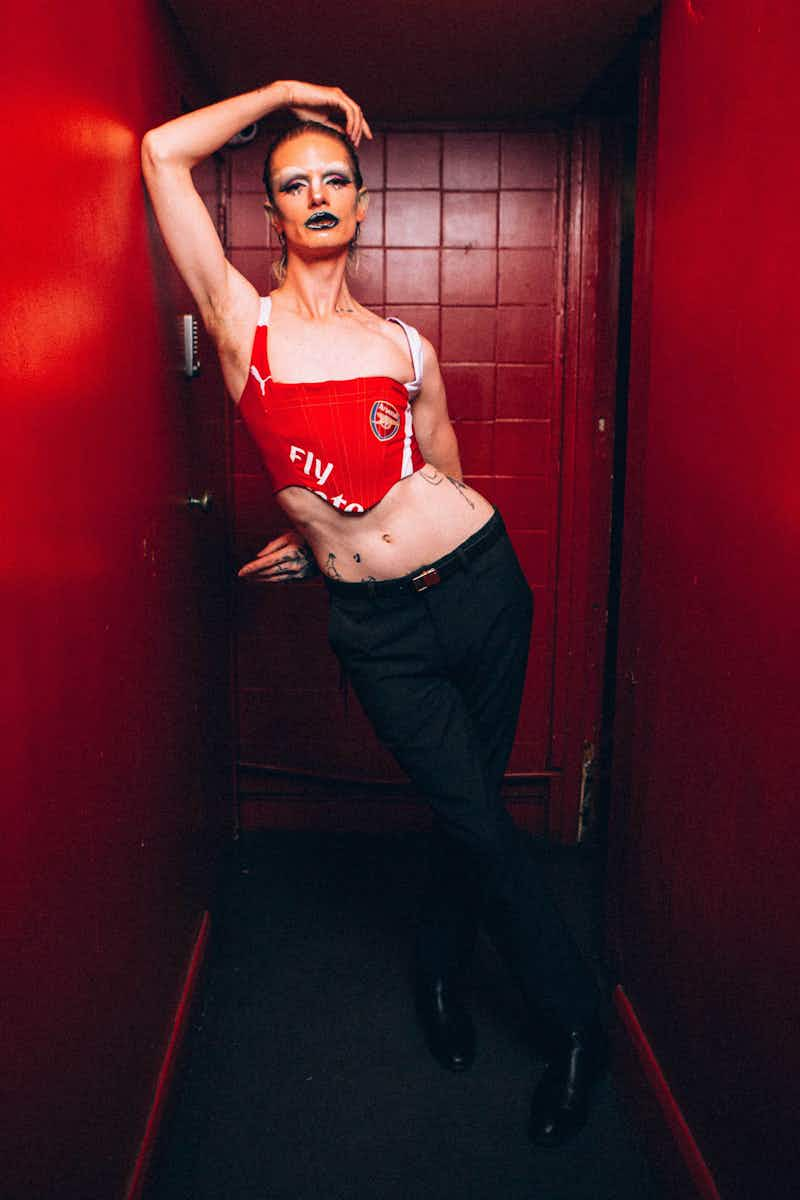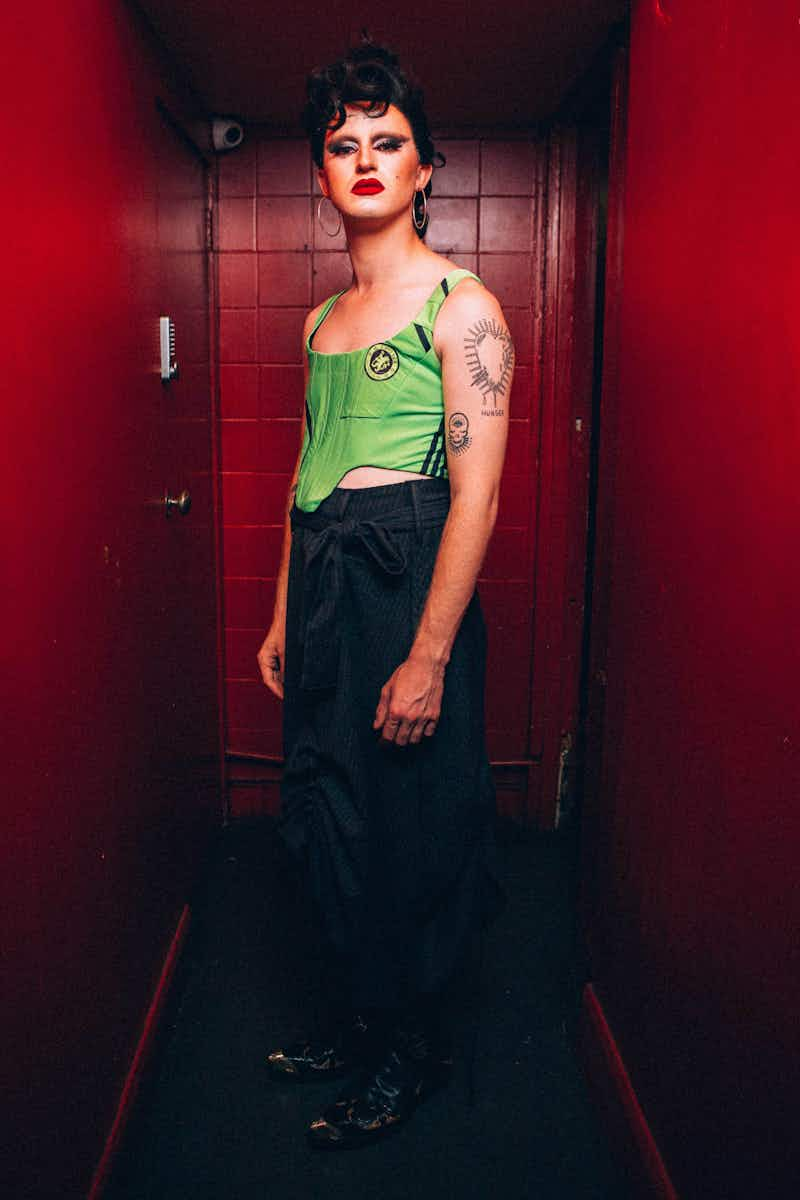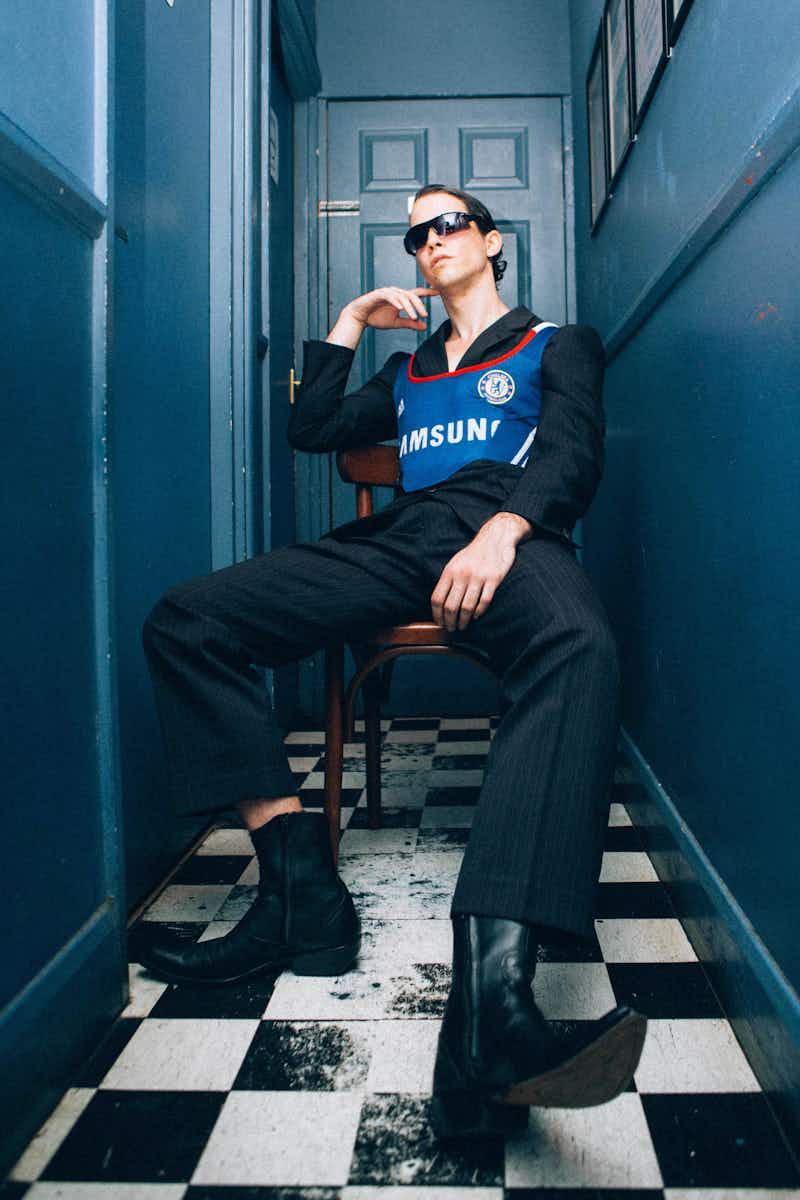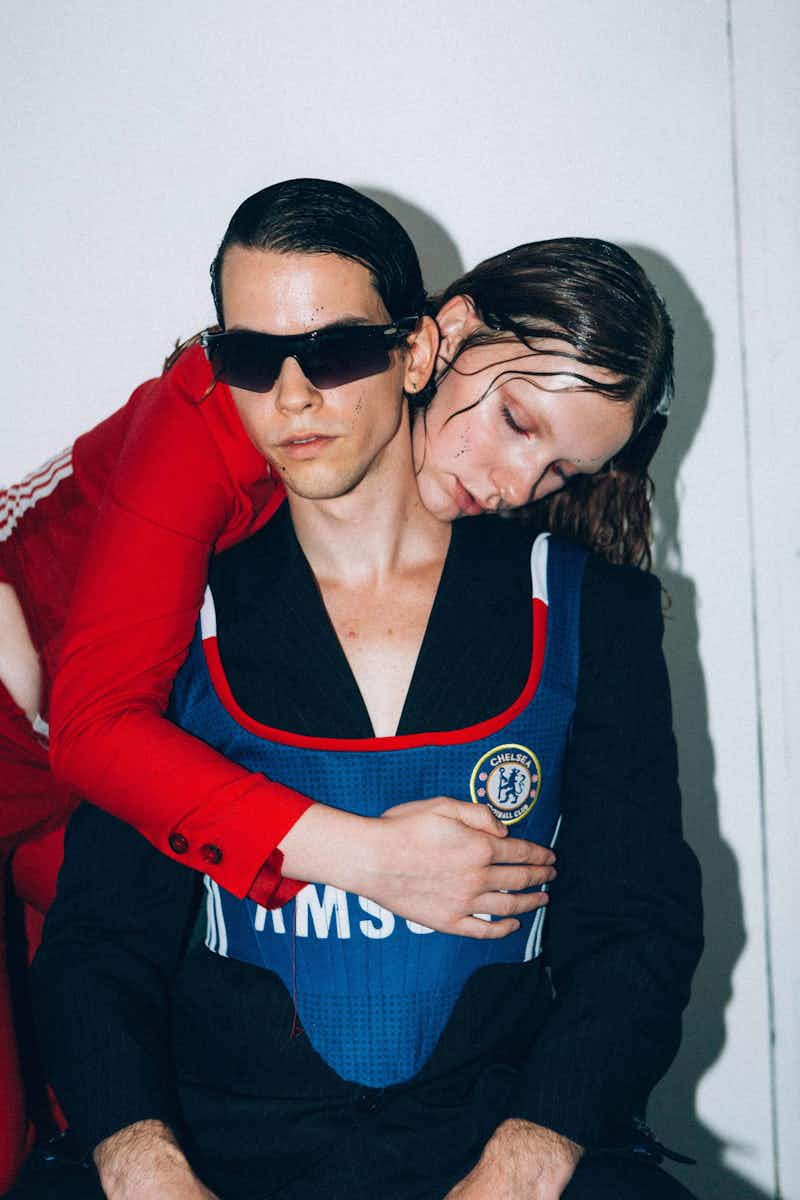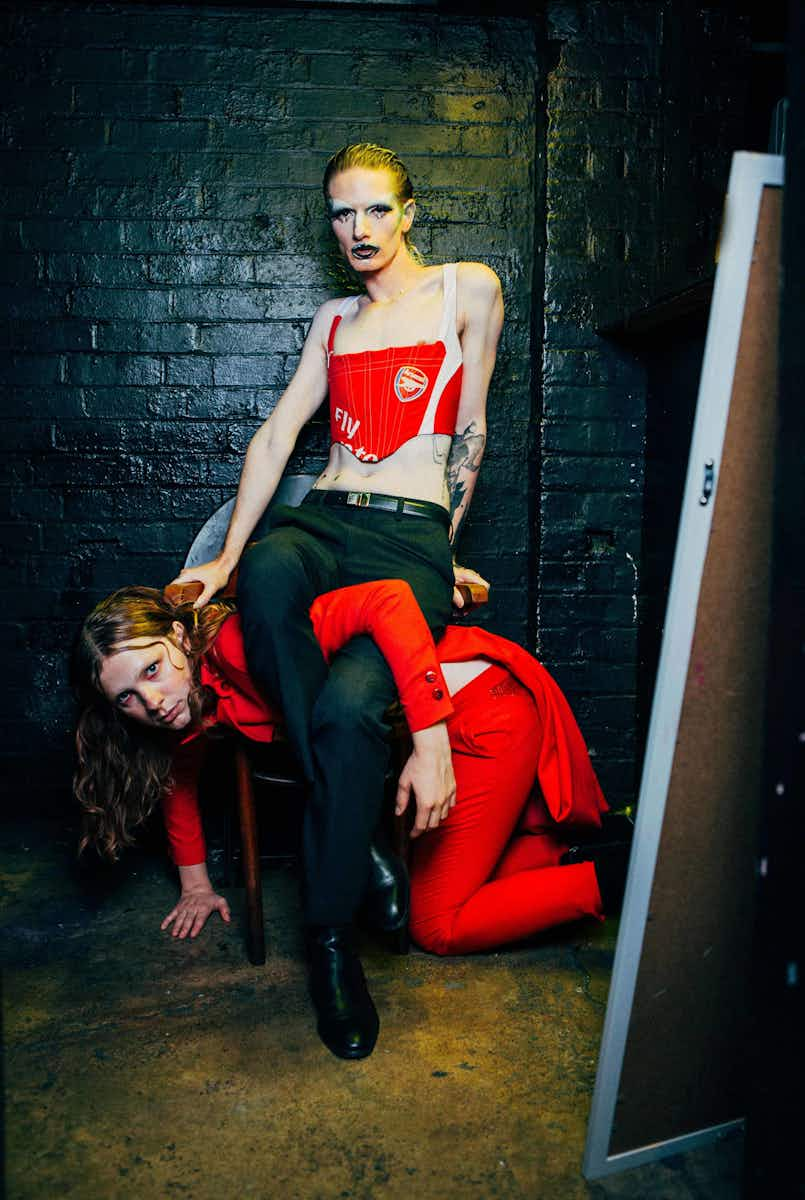 More prominent, though, are her influences from The Beautiful Game – we're talking footie. Crowther's designs, featuring corsets worn over tailored suiting, are sustainably made by using scrap material from second hand Chelsea, Arsenal and Man Utd jerseys.
"This season, my collection comments on the strength and loyalty found in the social movements that underpin football clubs," she explains. ​"I'm proposing that the fashion industry emulate this through sustainability – just as football has the power to shape a life, a city, a nation, focusing on something greater than the game."
Crowther's aim is to reject waste and endless, repetitive design and to avoid mass production – her one-off pieces are all manufactured sustainably in the UK using locally-sourced, deadstock fabrics.
Crowther is planning to make more upcycled garments in the coming months, with 50 per cent of proceeds going to Voyage Youth – a social justice charity empowering marginalised young, Black people and providing them with the tools and motivation they need to transform themselves and their communities.
Right now, she's working as a fashion tutor at the University of East London and is hell-bent on shaking up the education system for the benefit of hopeful young designers. Crowther wants to shape the minds of the future by promoting a positive change to ethical fashion, but also cultural awareness.
"This self-reflexive and community-focused way of sharing values brings as much to my work and outlook as it does to my students," she says. ​"It's a perspective I would like to see more of in the industry."

More like this