Heron Preston X Calvin Klein's family affair

The designer weighs in on his most heartfelt – and ultimately most timeless – design partnership yet, with one of the most iconic American brands of all time.
The prodigiously talented (and wildly prolific) Heron Preston has already mastered the art of an unexpected collaboration. From the upcycled riffs on the New York City Department of Sanitation uniforms he debuted in 2016, to the collaborations with NASA that saw him put a space-age twist on streetwear staples like puffa jackets and backpacks, Preston's golden touch for elevating even the most utilitarian garments into something visually striking – and perhaps more importantly, immediately desirable – have made him one of New York's most exciting young designers.
It makes perfect sense, then, that Preston was invited to turn his hand to one of the most iconic American brands of all time, Calvin Klein, for a new capsule collection. Still, he seems to be in a state of disbelief even while preparing for its launch. ​"No pressure, right?" Preston says of taking on the momentous task. ​"But, I mean, I was excited partly because of my history with the brand. I remember my father wearing the Obsession cologne, and skating under the billboards on Houston and Broadway with those black and white campaigns."

The collection serves as a comprehensive refresh of Calvin Klein's offering, beginning with the minimalist canvas of the brand's essentials, from underwear and denim to white tees and hoodies, and continuing through more unexpected pieces such as bags and eyewear. ​"I think that for me what makes Calvin Klein clothing iconic is its minimalism and how its distinct aesthetic strips back to the bare essentials," says Preston. ​"So in the same vein, this whole collection is about stripping back to what is most essential."
Titled simply ​"Heron Preston for Calvin Klein", the collection pays testament to Preston's reverence for the label's well-established codes of classic Americana, while also adding eye-catching doses of colour and utilitarian shapes in keeping with Preston's own, more cutting-edge design instincts. ​"I wanted the collection to represent the best versions of these key pieces, while still maintaining a sense of my own relentless attention to details, which can be found in anything from the orange box stitch across the items to hidden pockets," he explains. ​"I really wanted to soak up as much of the history as possible and to respect the brand's integrity, but also create something that would stand the test of time."
For the campaign, which was shot by Bronx-born and raised photographer and director Renell Medrano, Preston gathered an illustrious lineup of guests, including Kaia Gerber, Ashley Graham and Lil Uzi Vert. There's also a short film that blends naturalistic, behind-the-scenes moments; playful shots of Preston's friends skating in an indoor basketball court, and cinematic cutaways of models strumming the electric guitar in an empty suburban home. Keep your eye out, too, for a cameo from Preston himself, appearing alongside his girlfriend and creative partner Sabrina Albarello.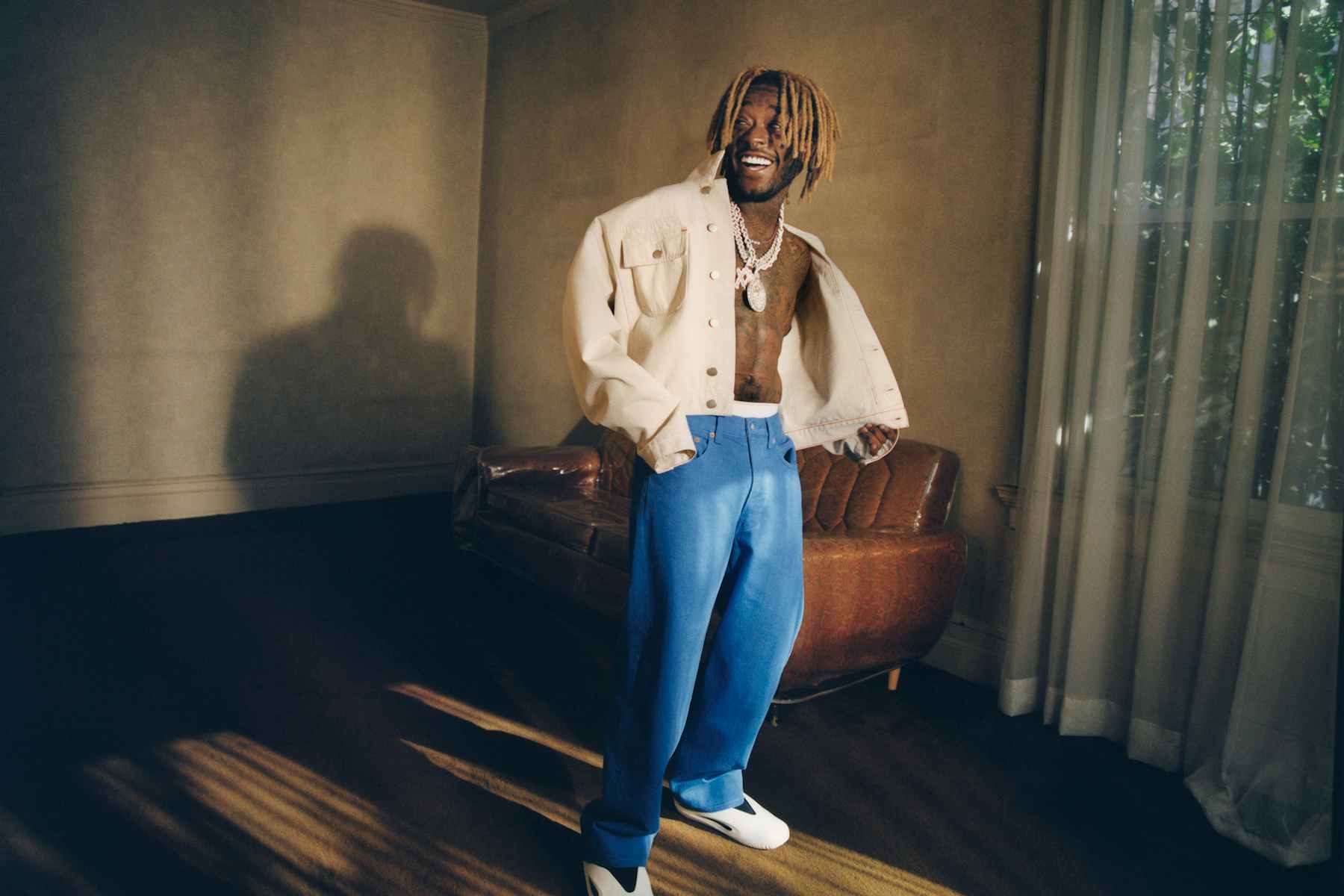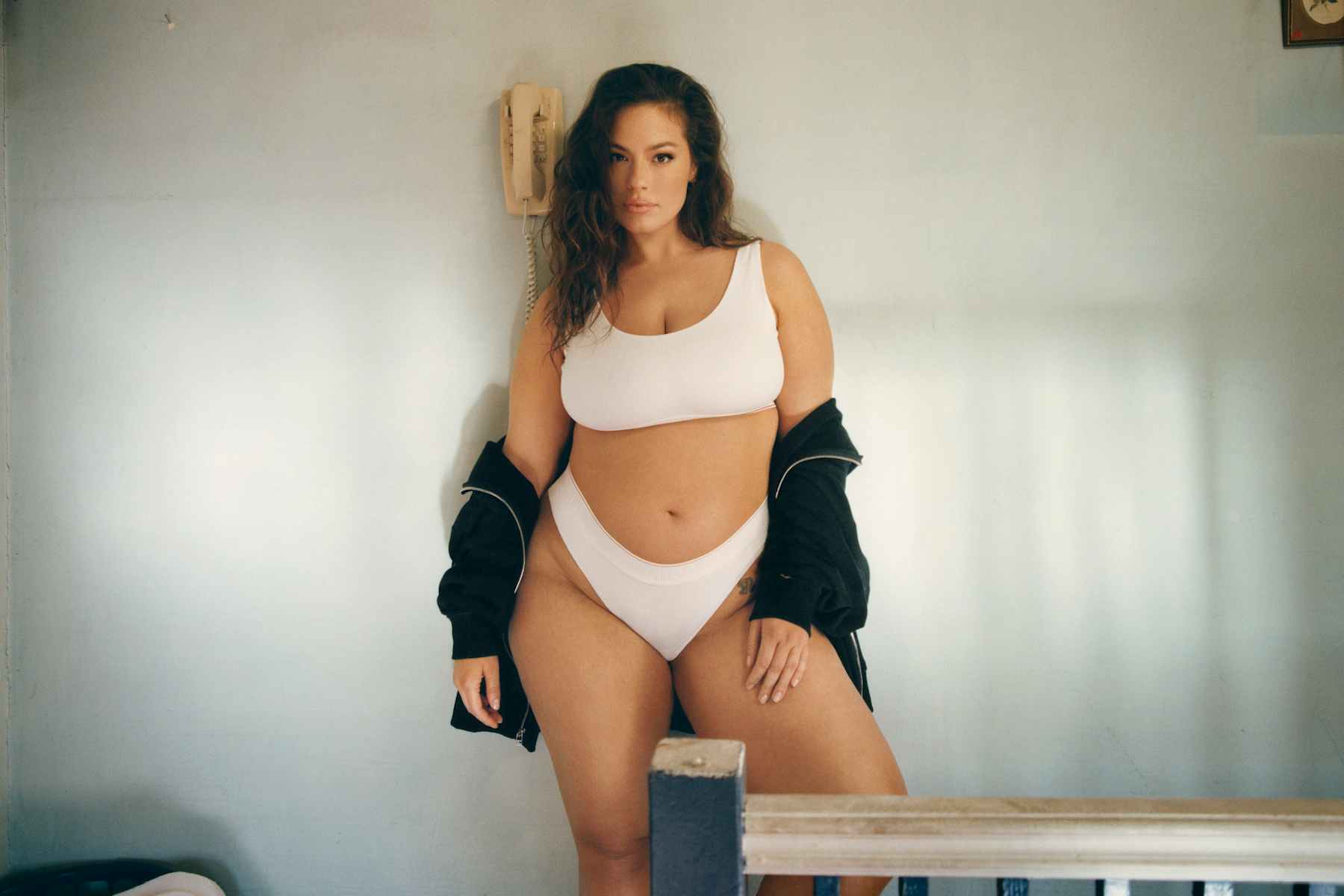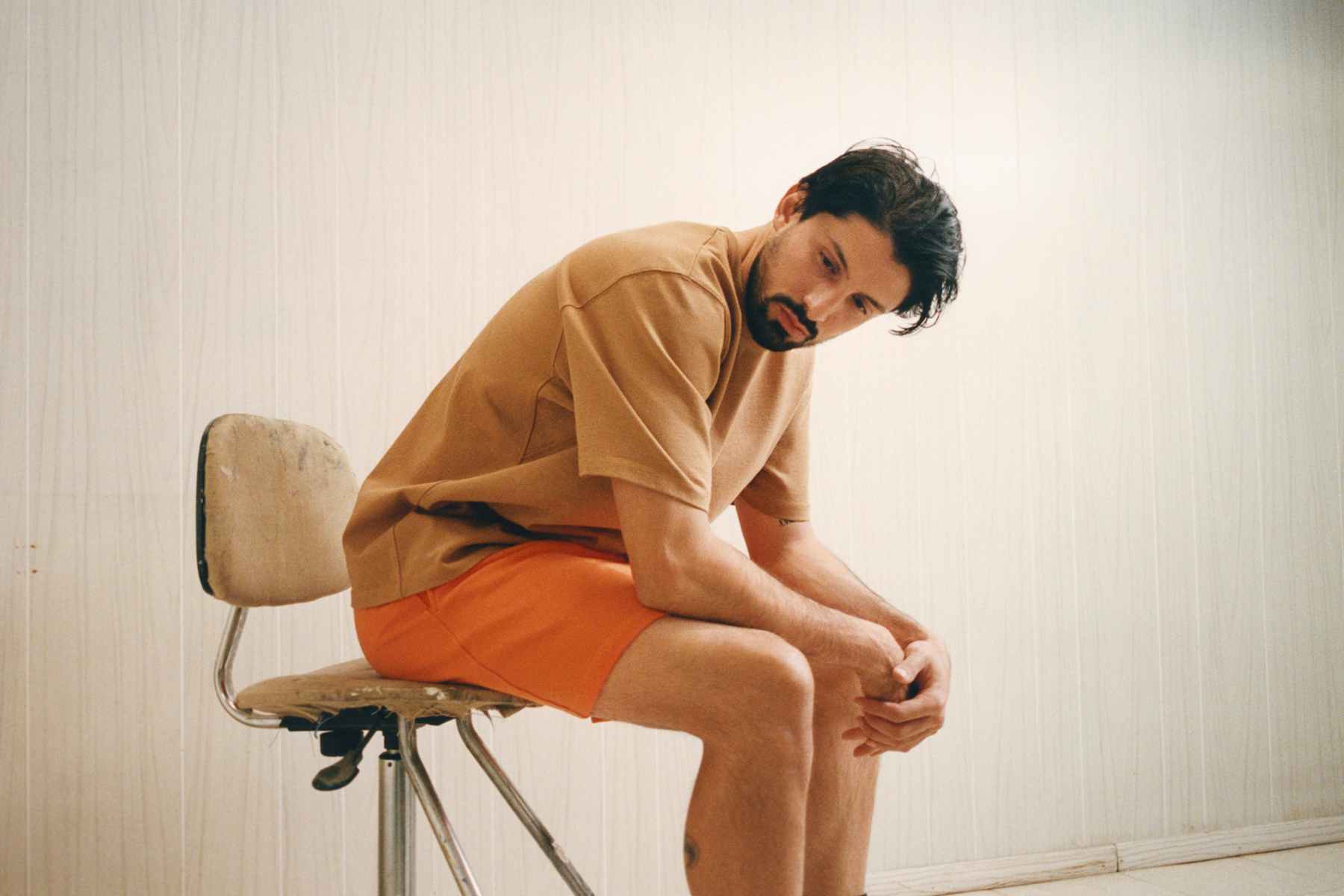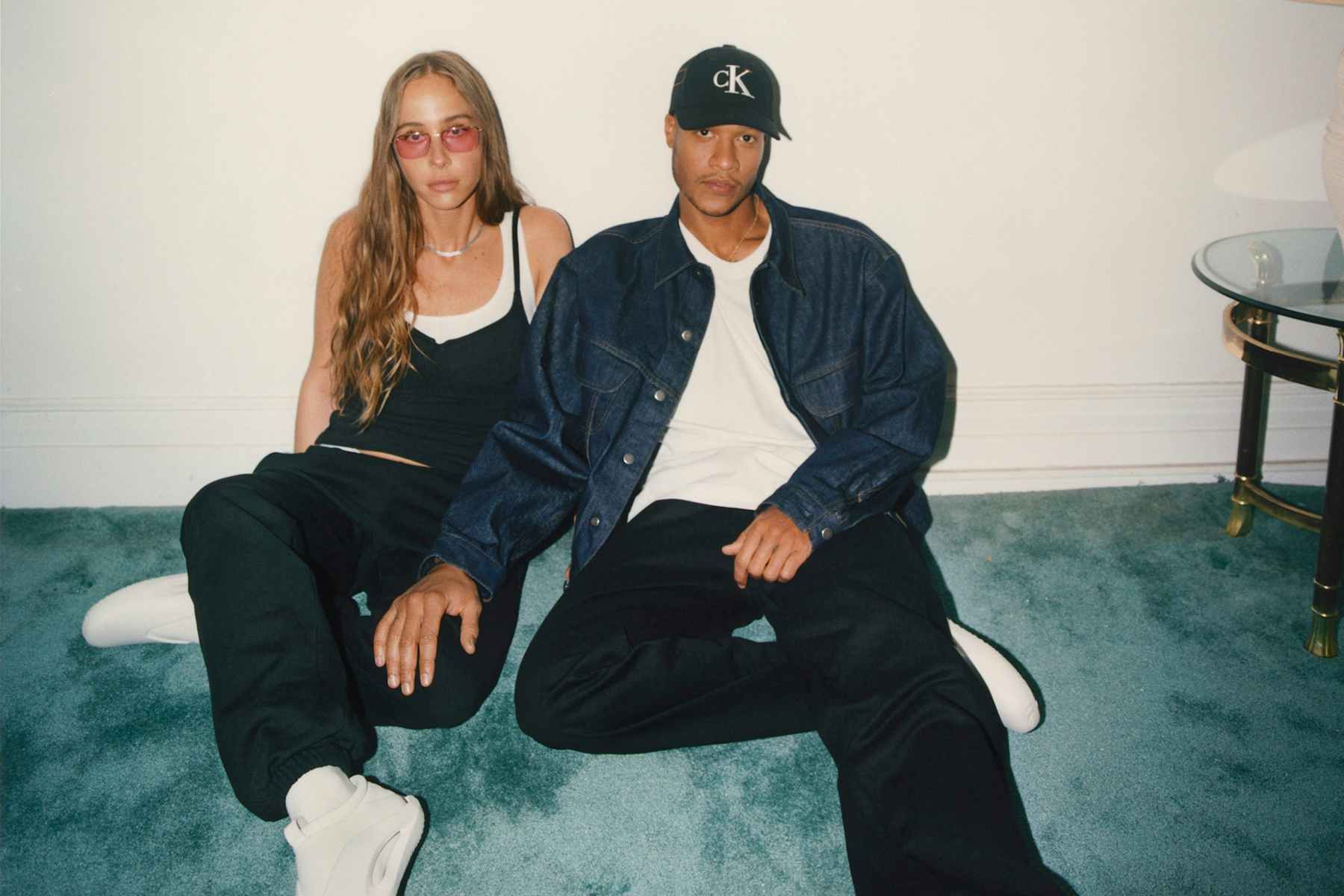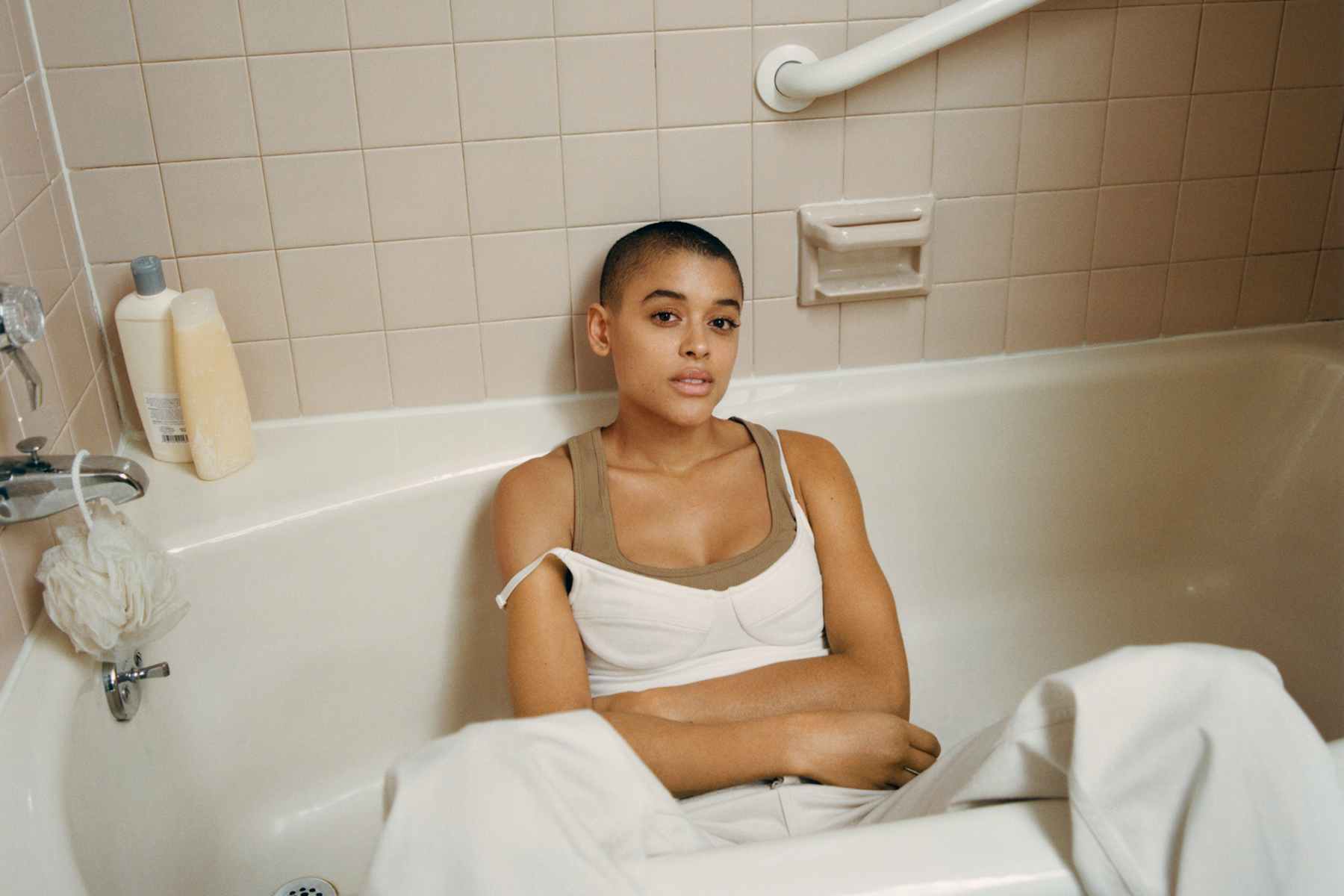 That the collection ended up becoming something of a family affair was no accident. ​"The idea behind the casting felt innately Calvin in the way that the brand is always bringing together an amazing collective of up-and-coming talent paired alongside established icons," says Preston. ​"I wanted to bring my own spin on this by bringing together different people who have inspired me at various points in my life and my friend in a similar capacity. There are rising cultural stars, people known for breaking boundaries, friends of mine. I definitely took a very personal approach."
There are stronger parallels between the classic minimalism of the Calvin Klein brand and Preston's eclectic visual universe than you might initially think. Preston's signature shade of orange is woven through the collection via subtle stitches on denim or razor-thin lines along the edges of underwear and the linings of trucker jackets, and he also pays a winking homage to the brand's namesake by including contrasting colours in a vivid ultramarine blue.

So while it's immediately evident that Preston approached the project with his usual spirit of care and perfectionism – he talks enthusiastically about the ​"super plush" quality of the elastic he chose for a specific waistband, for example, as well as the subtle combination of chalk and a starker white to add a quiet contrast to the logotype on the underwear – it also seems to have compelled him to dig deeper.
"This goes beyond a normal collaboration," Preston confirms. ​"I call it a collaboration 2.0, as the work we did, and how we did it, goes beyond just product design and placement. We tried to reshape and develop a new business language, while still fully embracing and respecting Calvin Klein's culture, experience and history." Sure, Preston clearly knows his way around a collaboration. But this may just be his most heartfelt – and ultimately most timeless – design partnership yet.