How to dress like Zoë Kravitz' Catwoman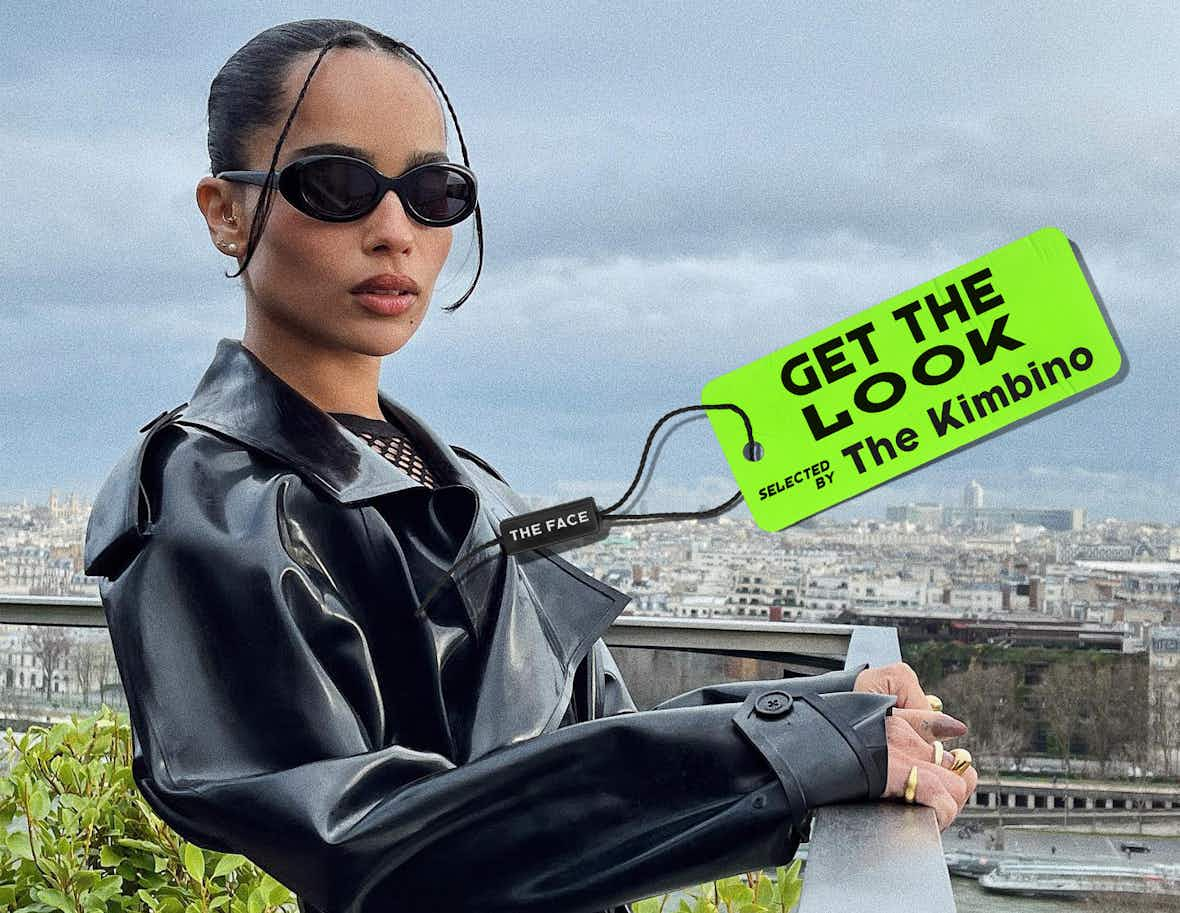 Get the look: In this week's column, The Kimbino looks to the latest DC release, The Batman, and finds sartorial cues in Mugler, Rick Owens and Margiela. "We aren't sacrificing fashion in the name of espionage," she says.

Unless you've been living under a rock, you've probably heard about today's release of The Batman. I was lucky enough to go to the premiere of this extravaganza of a film, which runs for three whole hours. That's no bother to me, though, with eye candy like Robert Pattinson and Zoë Kravitz on screen. As I sat watching the caped crusader and the fierce feline's shenanigans, I couldn't get past how much Catwoman – or Selina's – suit reminded me of Casey Cadwallader's Mugler. Naturally, I had to share with you, readers, how I would dress Catwoman for different occasions.

Selina Kyle works at a club and she's a favourite among regulars and big spenders, so she has to look the part. For this, I picked out a Mugler bodysuit and pants to go with it. The outfit resembles armour. It's sexy with skin on show, but everything is tucked away to keep you snatched. For the shoes, I don't think anything could beat a pair of patent lace-up boots to trot around Gotham in. Now, even though she works in the murky shadows of a sketchy club, she definitely needs eyewear courtesy of Sun Buddies. Now you and Selina Kyle are ready to kick some ol' privileged, traitorous ass.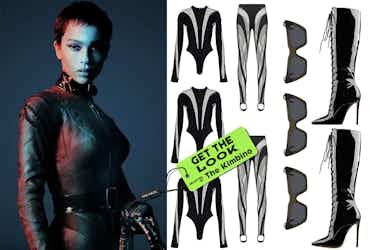 The Catwoman is a woman of mystery and wears many hats to remain anonymous. So while she may find herself at a fundraiser of an epic foundation, that doesn't mean she has to compromise on aesthetics. I started this look with a backless Rick Owens dress circa 2020. To keep flying under the radar, I added a pair of Maison Margiela Tabi gloves. Remember, we aren't sacrificing fashion in the name of espionage. Now, to save a bit on budget, I added a pair of lace-up heels from Schutz. For my final act of seduction, I thought to myself: ​'What draws evil in?' A glossy, full set of lips, duh. So reach for that Fenty Beauty universal gloss bomb and watch the confidential information pour in, baby. And just in case it's cold, I've opted for a vintage Rick Owens jacket.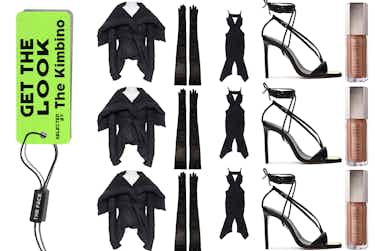 She may be fierce and furious, but even Catwoman needs to set aside time to dance ​'til the wee hours of the morning. In the film, she works at a club within a club called 44 Below. The club fit begins with a pair of ruched pants by Varenne. Selina is an advocate for the return of latex as a staple in your closet, so a halter-neck latex bodysuit was added to take the look to new levels of sexy. Once again, I'm generous in the footwear department with Schutz saving the day. I'm sure Selina Kyle could get her hands on a Balenciaga Le Cagole, so I had to throw it in this column once again. It's also one of the most perfect bags I've ever laid my eyes on.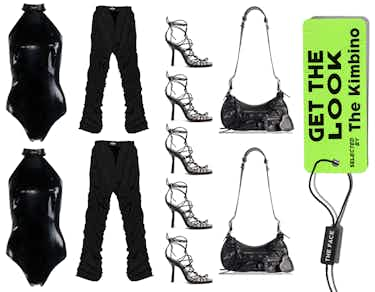 Take a leaf out of Catwoman's style guide. Choose to be a bad bitch today, tomorrow and forever.


More like this