Liam Payne is ​

"

feeling lucky"
The face of HUGO's new bodywear range talks stolen undies and his favourite fish.
Having released his first capsule collection for HUGO back in July, Liam Payne is back for round two. This time – as the face of the brand's bodywear range – he's wearing less and looking buff.
"I feel lucky that as the face of HUGO, I get to front iconic campaigns such as this," says the brand's glob­al ambas­sador. ​"It's been an amazing experience to work with such an incredibly talented group of people."
Shot by photographers Mert Alas and Marcus Piggott in an apartment in Berlin, the campaign sees the former One Directioner-turned-solo star standing on a bed wearing HUGO boxers, posing with his model counterpart Stella Maxwell. In one, she's slipped his pants on and he's, well, starkers.
It reminds Payne of the time he had his underpants stolen from the balcony of his hotel room in Australia.
"Someone scaled the building!" he says. ​"I'm lying in bed, completely starkers. Got a quilt on me, it's fairly hot, so I've got the door open. The curtains had that annoying gap that you always want to get up and close but you never do.
"I was lying there and I could hear whispering. So I looked at the curtain and I could see an eye just looking at me, and I'm like: ​'Oh my God!' I get my joggers on to check the situation, and they were gone. I was two floors up! I looked to my right where I'd left my wetsuit and boxers out to dry, boxers were gone. There was a girl outside wearing them on, not even discreetly, like over her jeans like Superman, bright red boxers, walking about the place."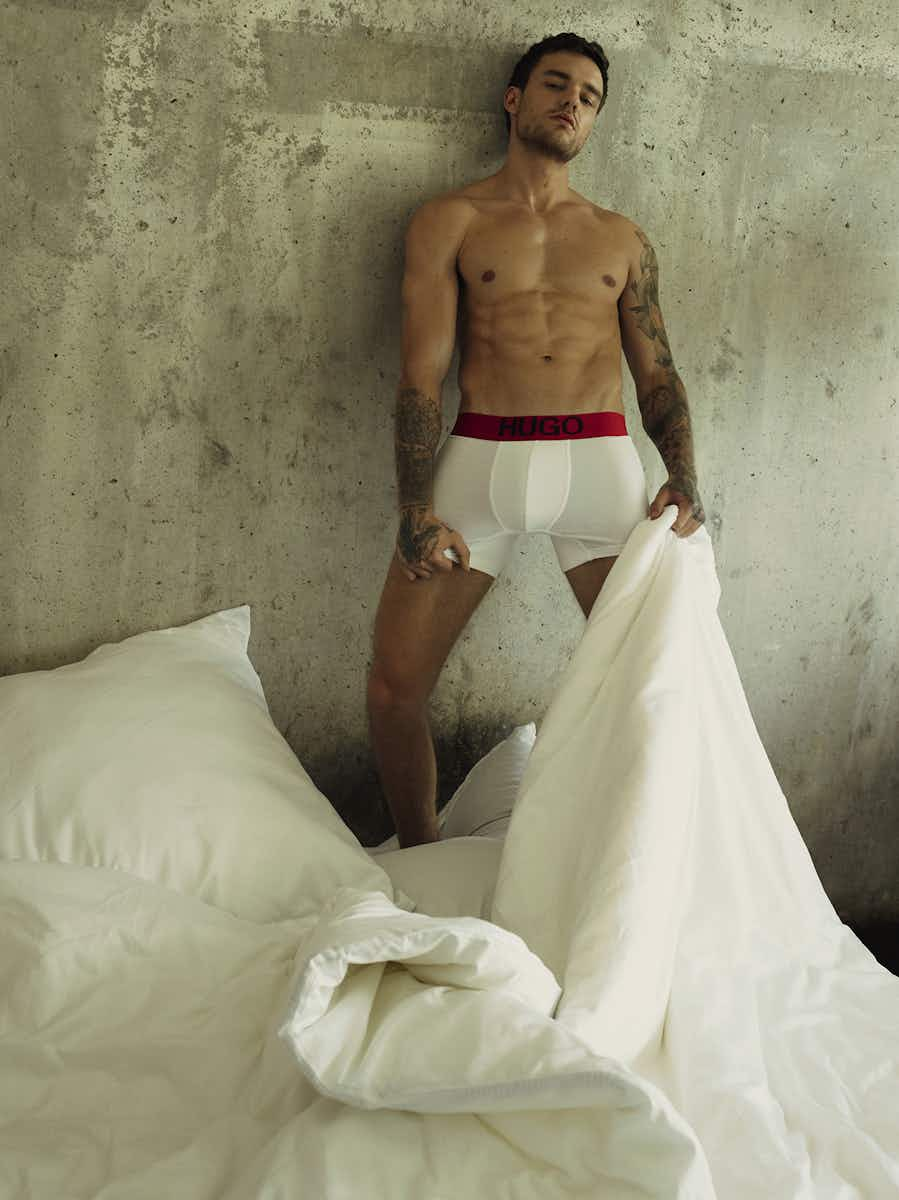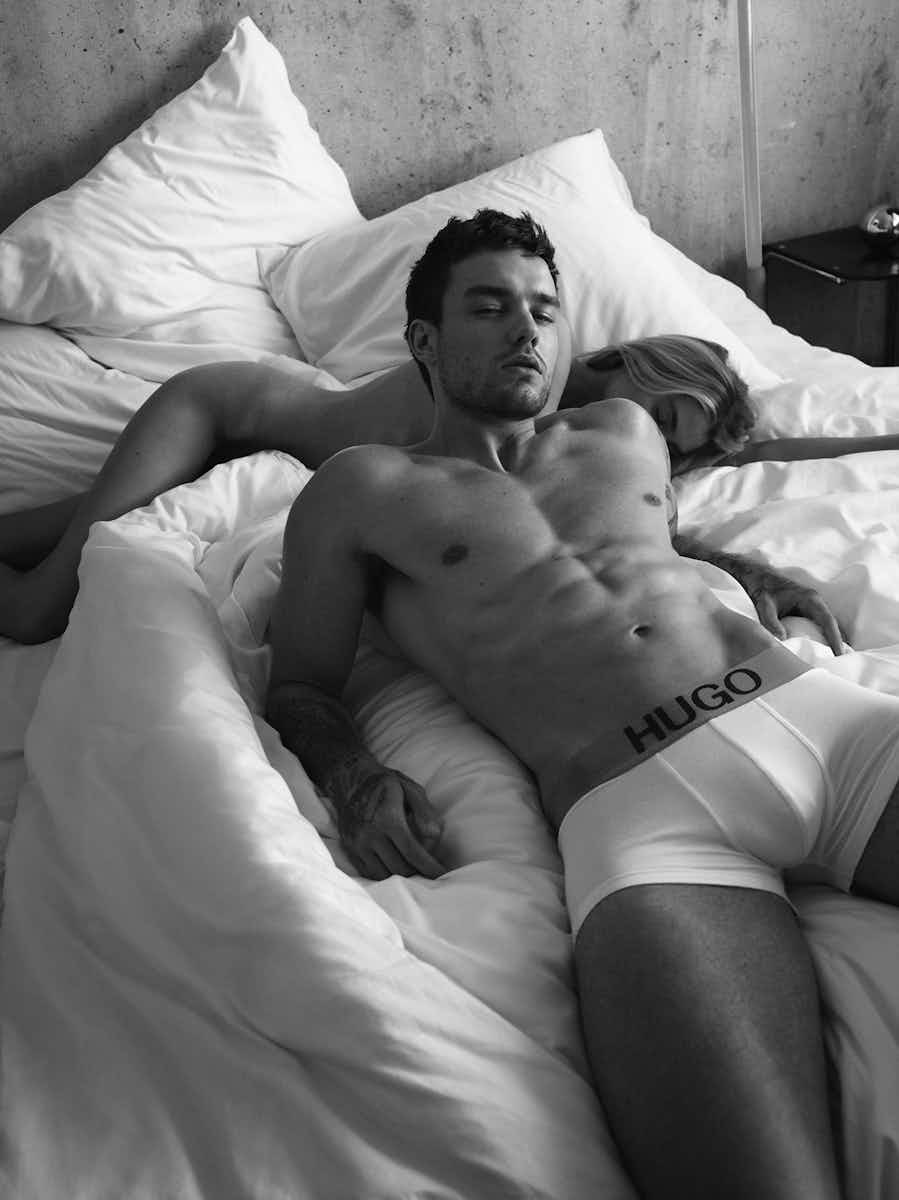 With Payne's new found nudity comes an extensive five-day-a-week fitness regime. ​"I mean I've trained a lot for most of my life for different things," he tells us. ​"I was quite a good runner when I was a kid, nearly made the Olympics for under 18s, so I've always been very good with training but I got really lazy. When I was a teenager I was like, nevermind."
In other words, HUGO gave him a kick up the arse. ​"I was like: ​'Shit, if I want this to look how I want this to look like, I need to work my arse off.'" And so he did. He ate well too. First came the bulk, then the cut. Something he refers to as ​"fish month" because it consists of nothing but white fish.
"You eat porridge in the morning so you get a little bit of carbs, then you eat white fish throughout the day. Skin, energy levels, sleeping – you wouldn't believe it, it was amazing." So which was his favourite fish after the month? ​"None of them, jesus christ!" But he does think smoked salmon is a bit nice.