This season, Iceberg's cartoonish playfulness has a sexier side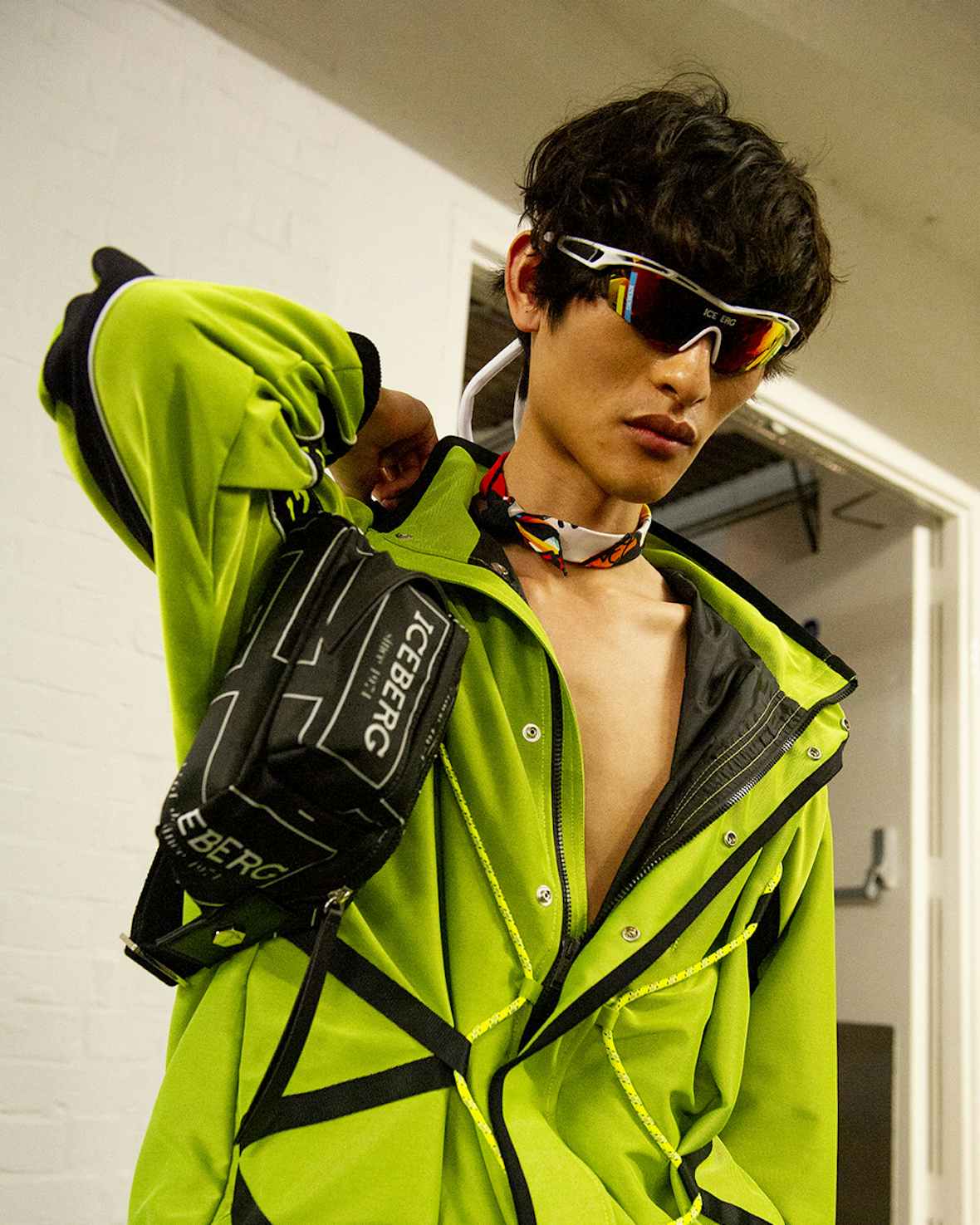 A collaboration with the legendary pop artist Peter Blake made for a riotously colourful spectacle.
WHAT WAS THE VIBE?
Staged in a cavernous, white-washed hall in the heart of Shoreditch's Old Truman Brewery, the runway was a long sheet of glossy, iridescent black. It was just the ticket to make sure the kaleidoscope of acid colours running through the latest collection from James Long — the Brit-born designer who serves as creative director at the Italian brand — shone as loud and proud as possible. Mission accomplished.
WHO DID THEY COLLAB WITH?
This season, Iceberg's world went pop: Long scored a (very) rare collaboration with the iconic British pop artist Peter Blake — he of the arrow targets and rainbows, and perhaps most famously, the mastermind behind the artwork for The Beatles' 1967 classic Sgt. Pepper's Lonely Hearts Club Band. Some of Blake's most celebrated paintings and collages from the ​'60s and ​'70s came filtered through a very 2019 lens, printed across knitwear and denim and styled with bandana neckties and Iceberg-branded belts.
WHAT DID IT SOUND LIKE?
A reference to The Jam's mod classic Going Underground in the show notes was a clue to where Long was going with the collection: a celebration of British subcultures past and present, all stuck in a blender then dialled up to the max to create head-spinning clashes between punk and rave, mod and gabber. The soundtrack reflected this, beginning with a thumping hard house beat then seguing into some classic punk rock — all coming together to create an atmosphere of upbeat rebellion.
WHAT WERE THE CLOTHES LIKE?
Following the Peter Blake looks in the first section of the show, Long moved into more familiar Iceberg territory. The brand's classic oversized sweaters and pop culture-inspired prints (this time coming by way of Mickey Mouse and various characters from Looney Tunes) were present, although along with these more playful looks, there was something a little sexier going on too. The guys wore unzipped jackets with nothing underneath, and the girls got body-hugging crop tops in neons for a little extra va va voom. It seems that Long is ready to give Iceberg's signature youthful spirit a more adult makeover.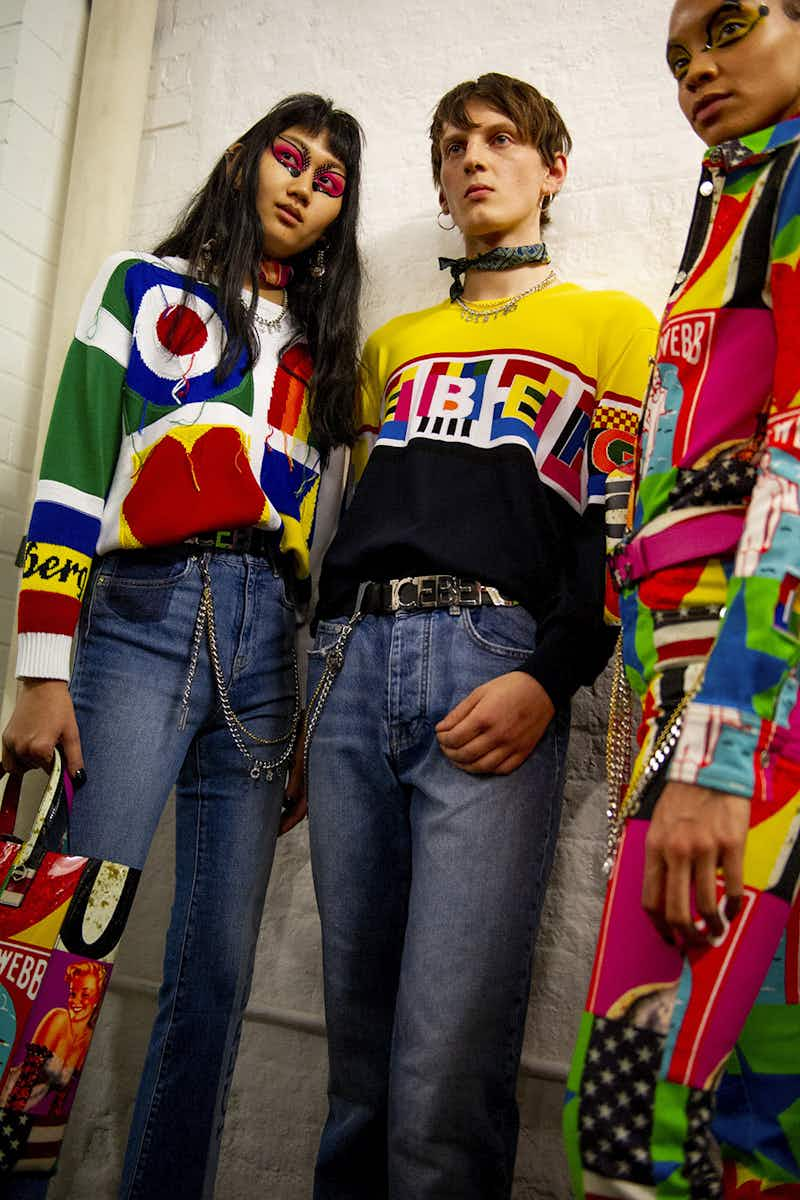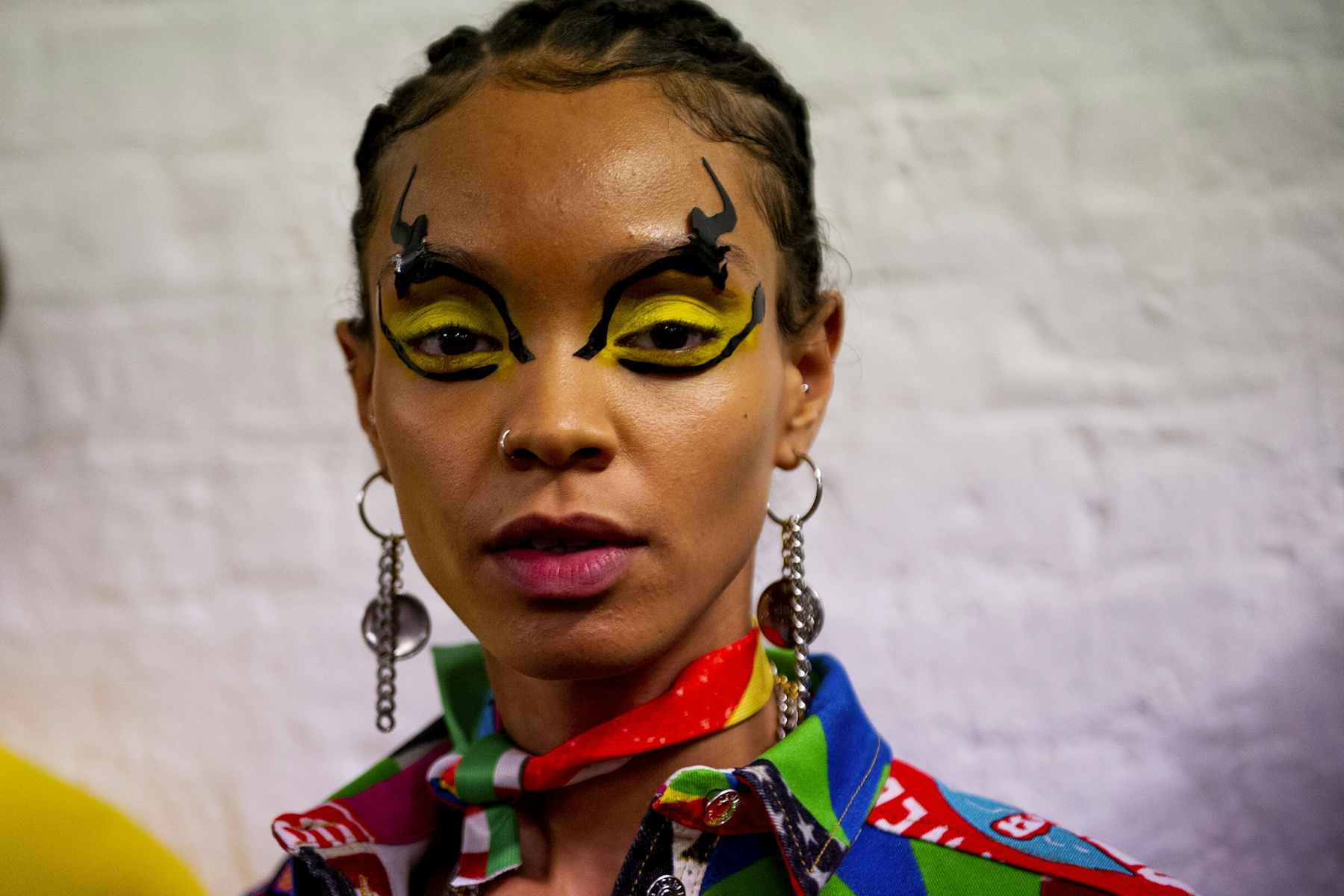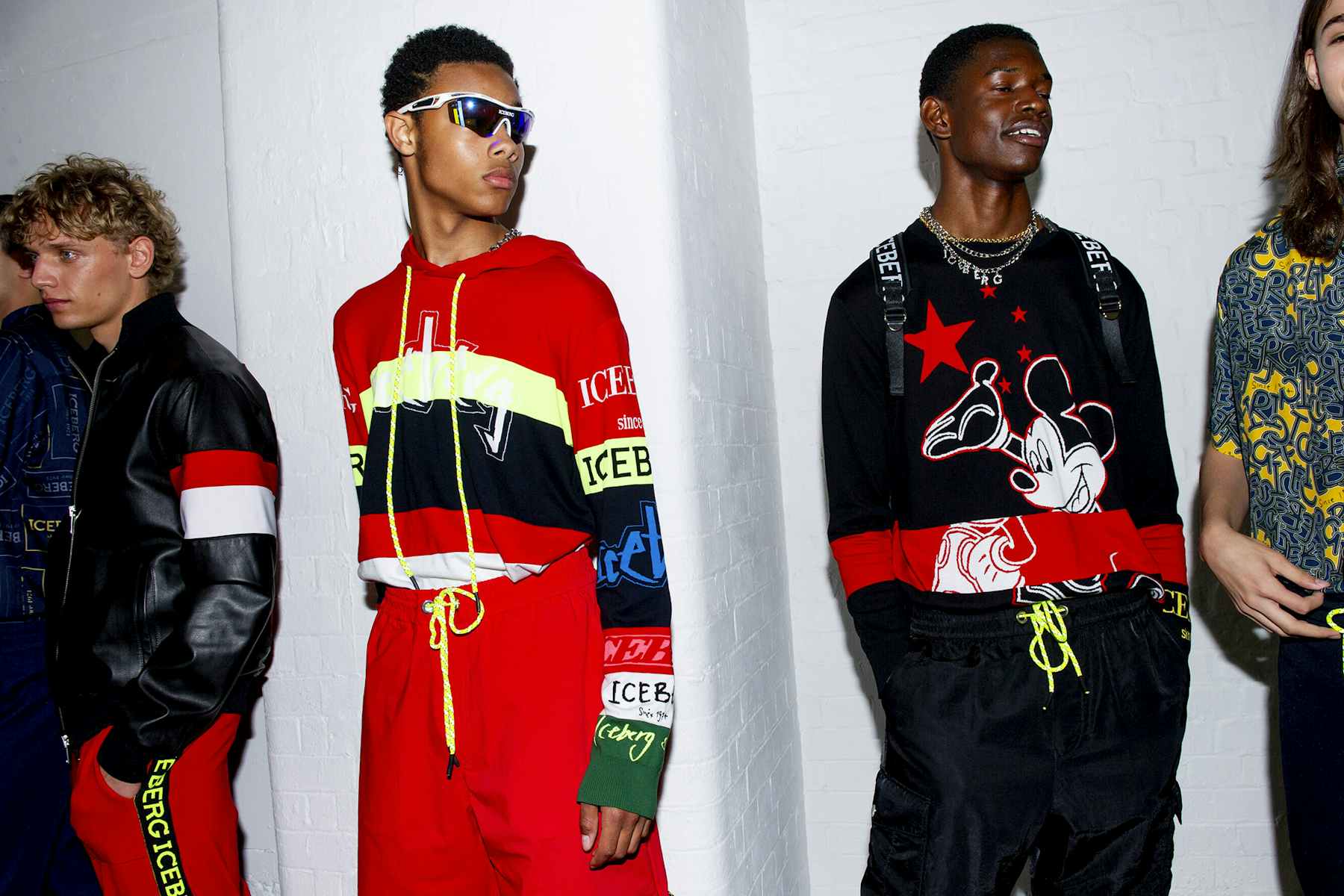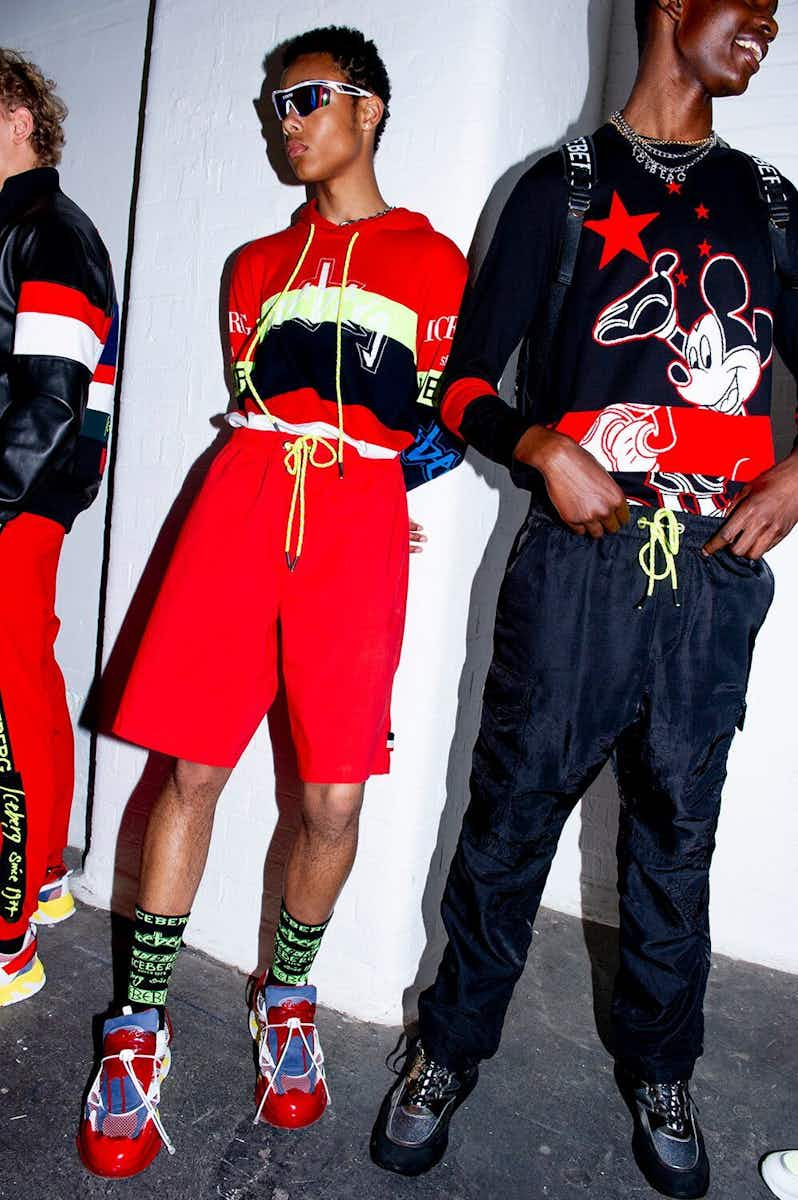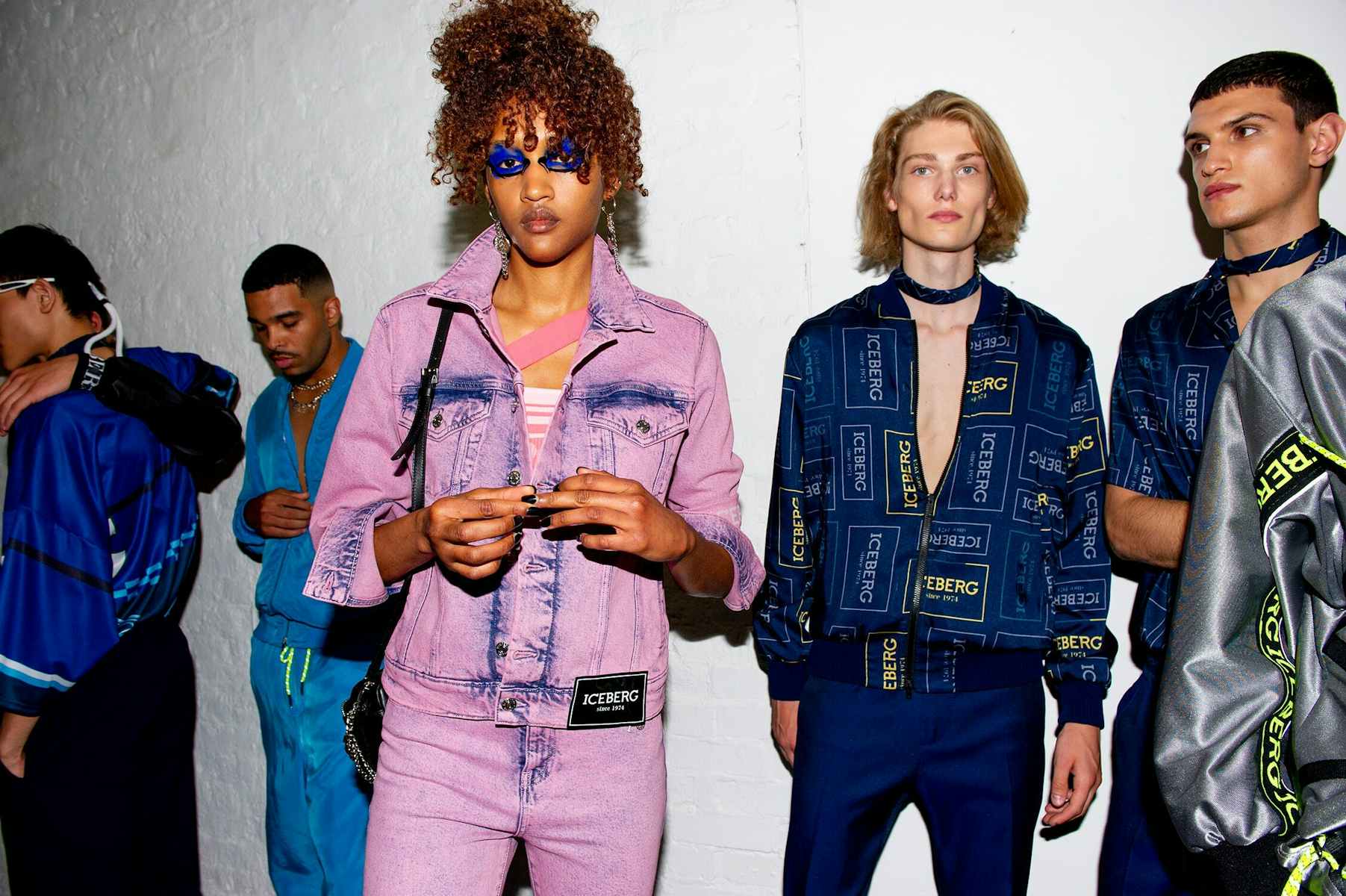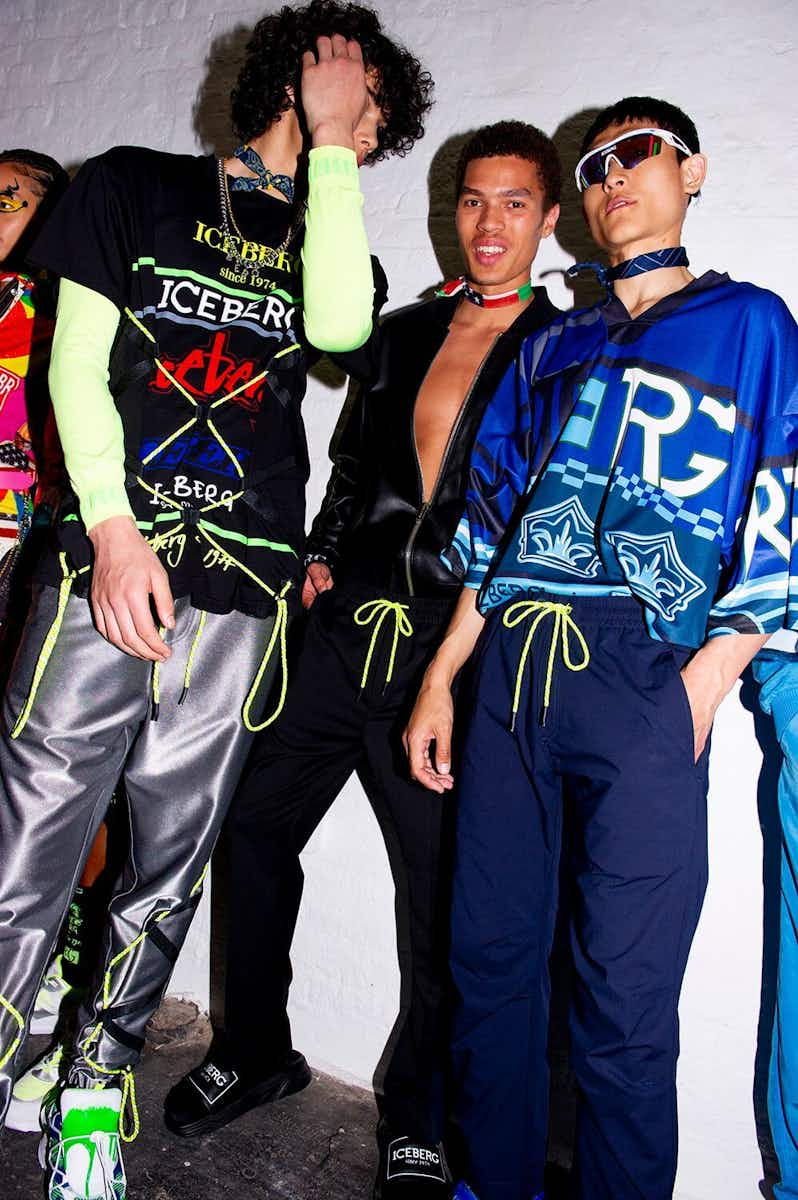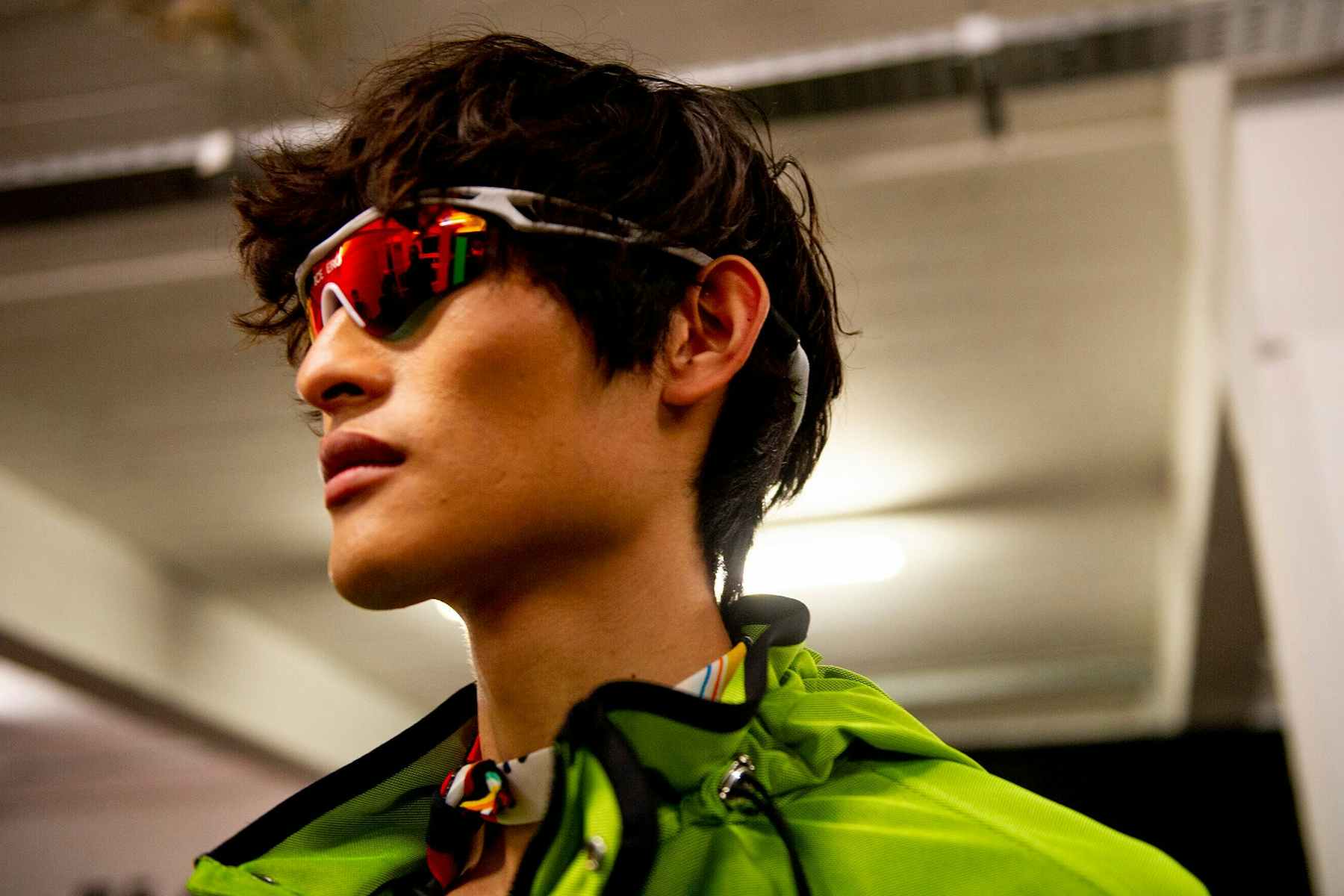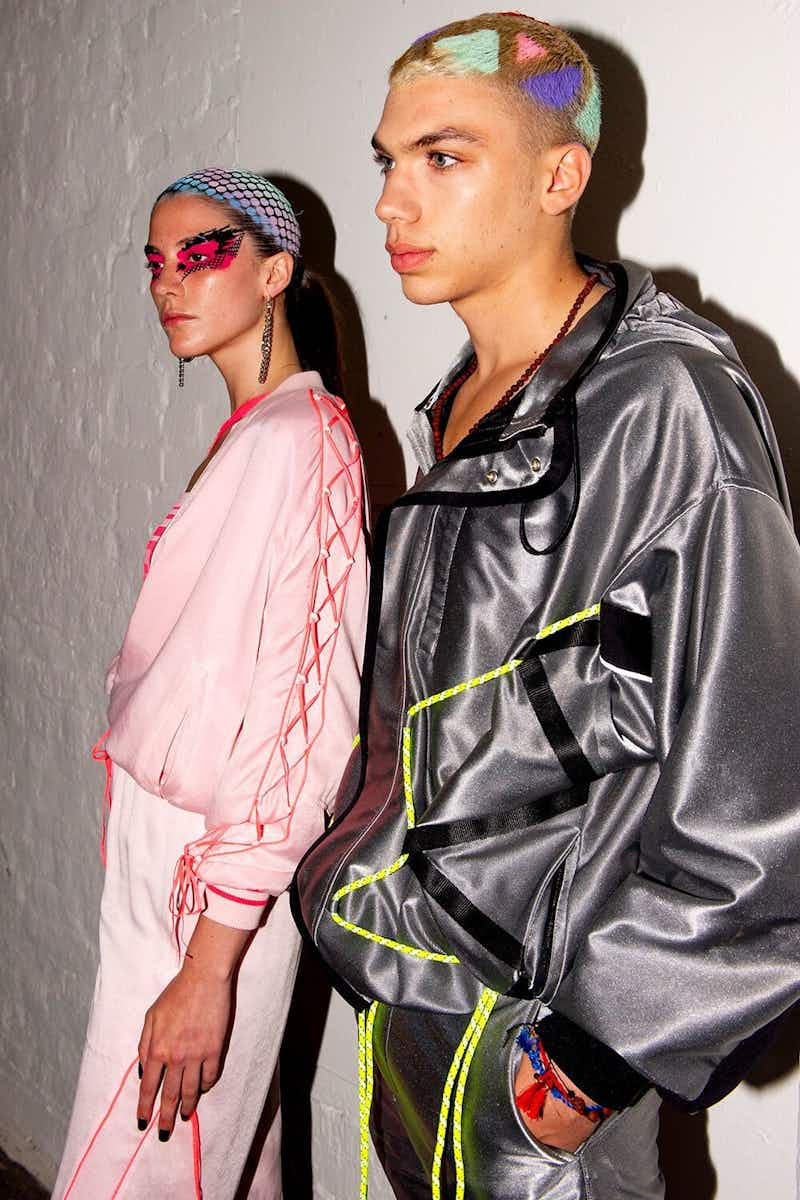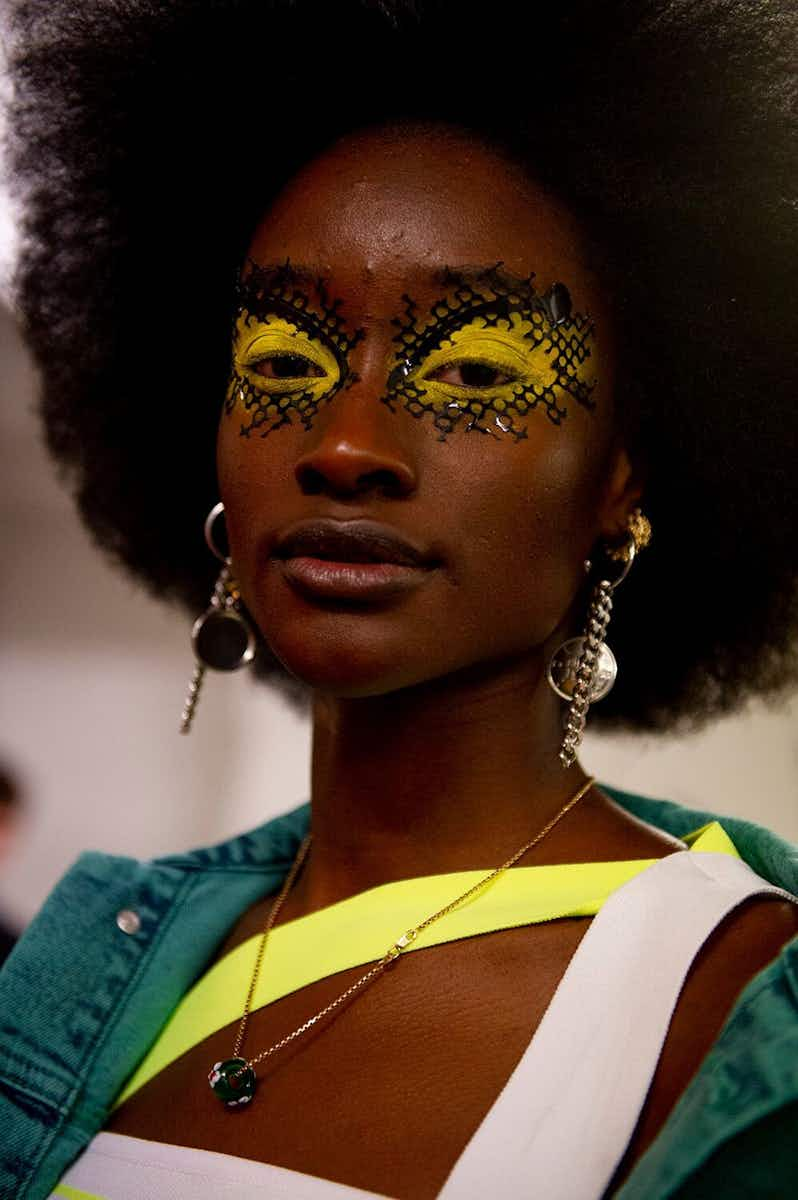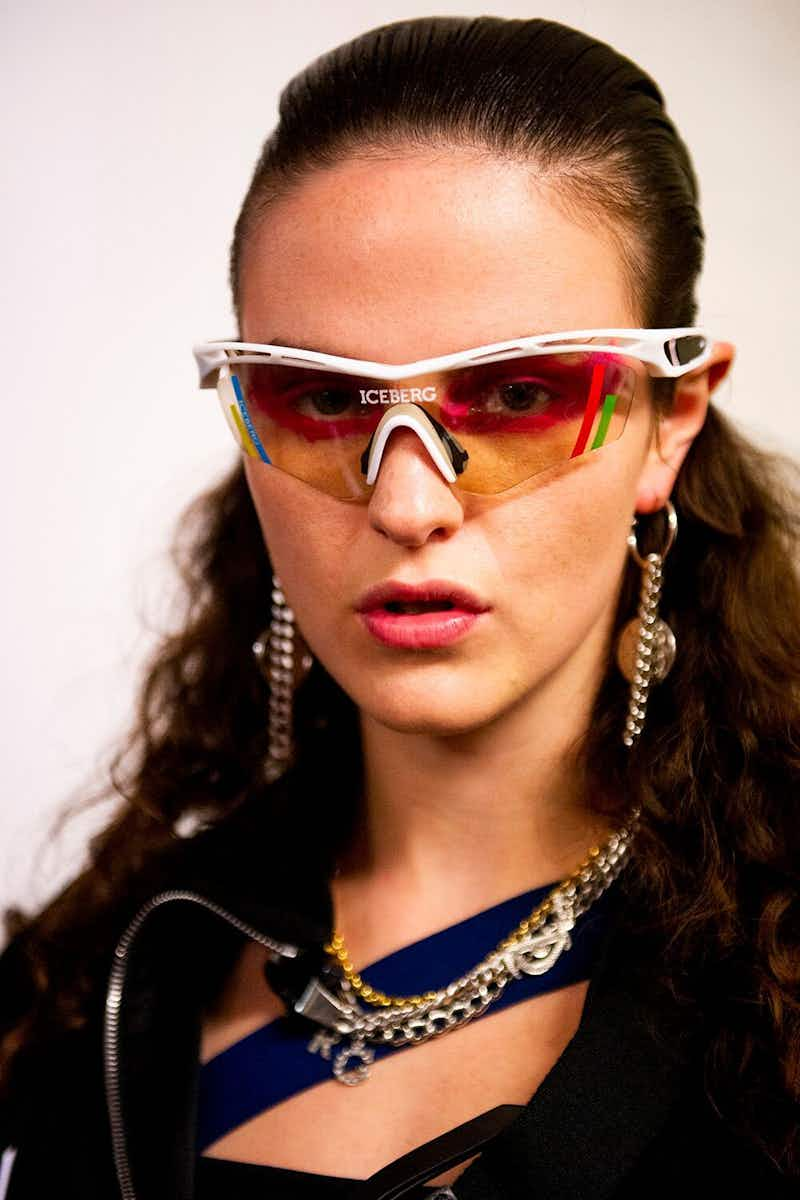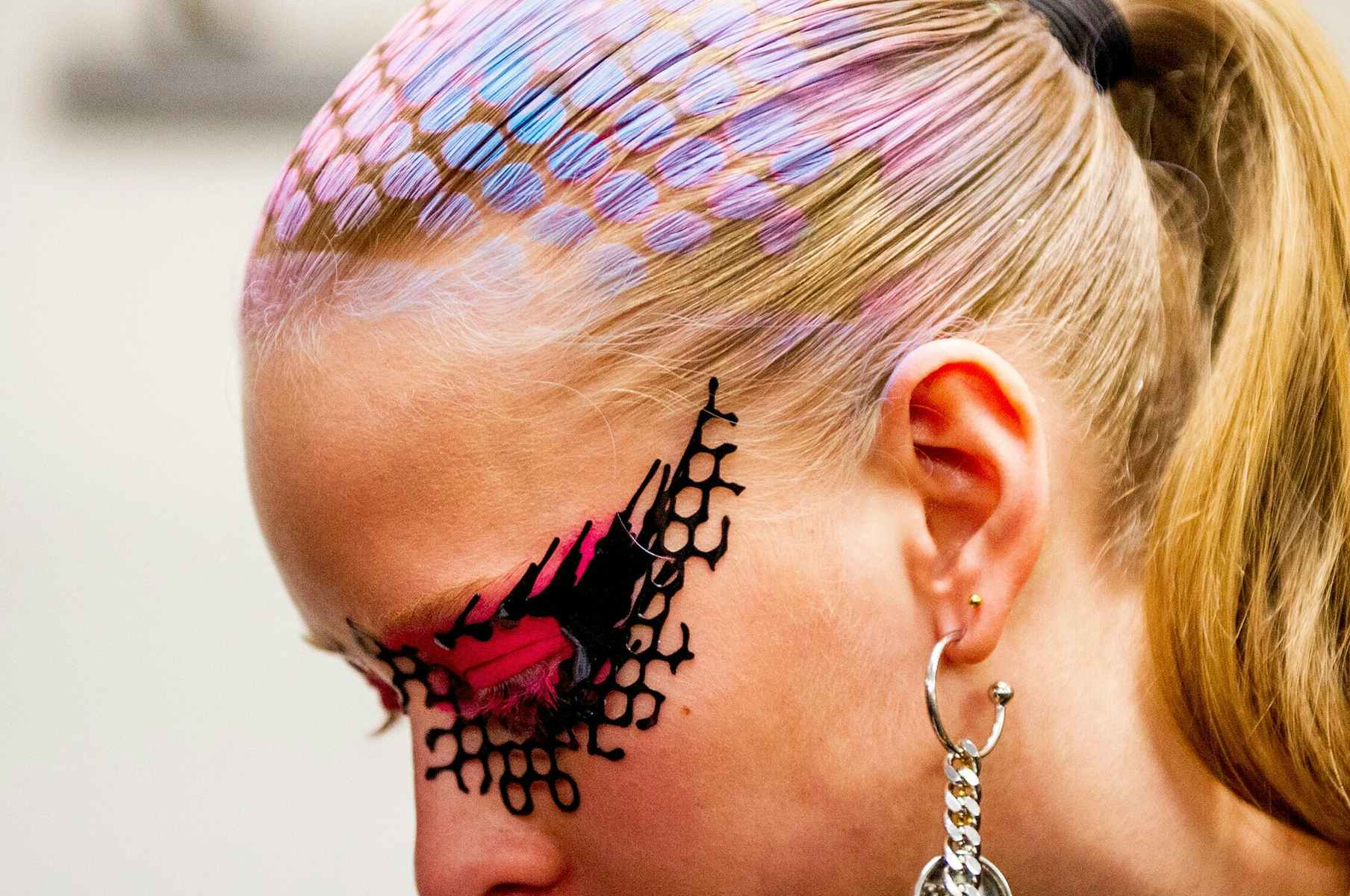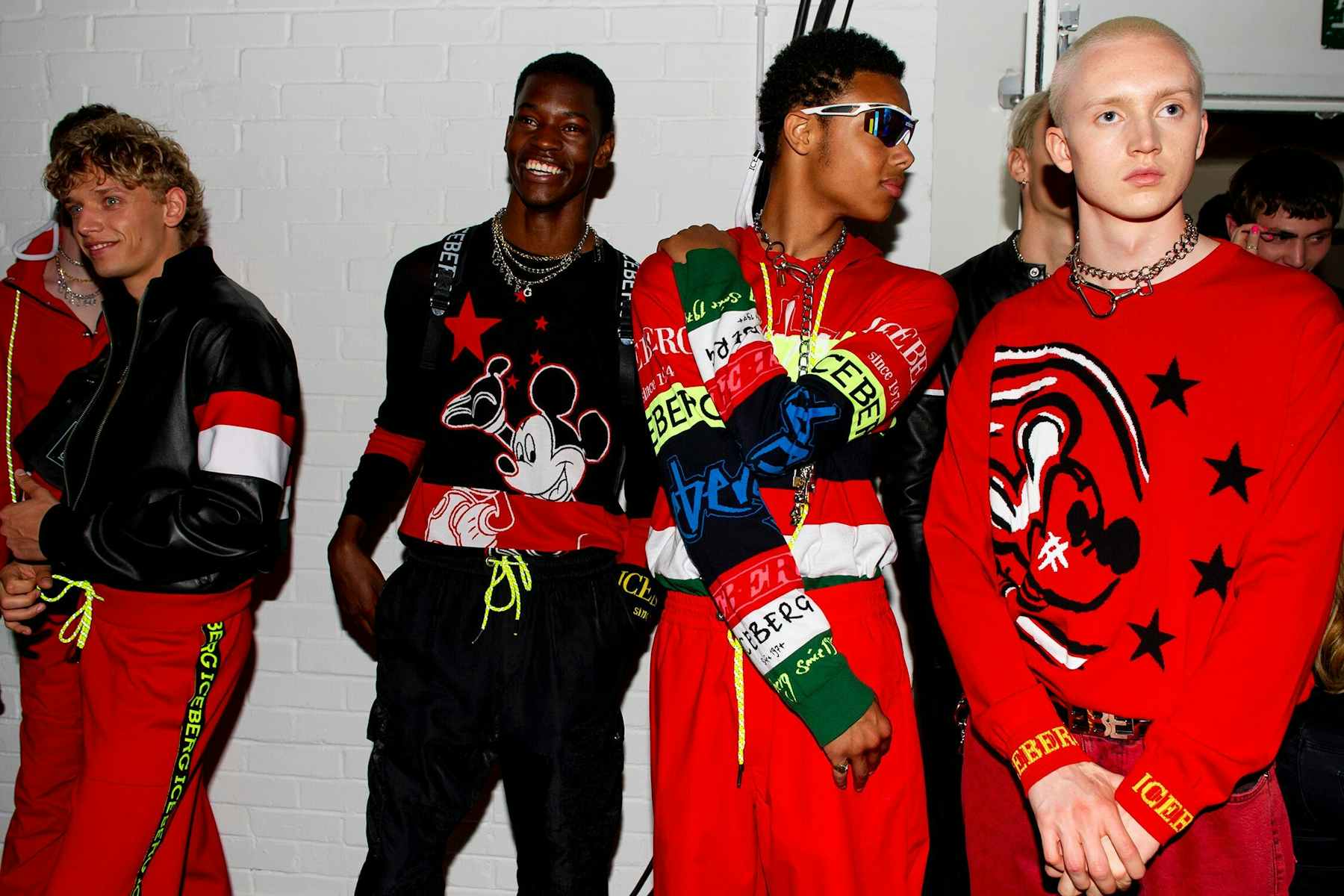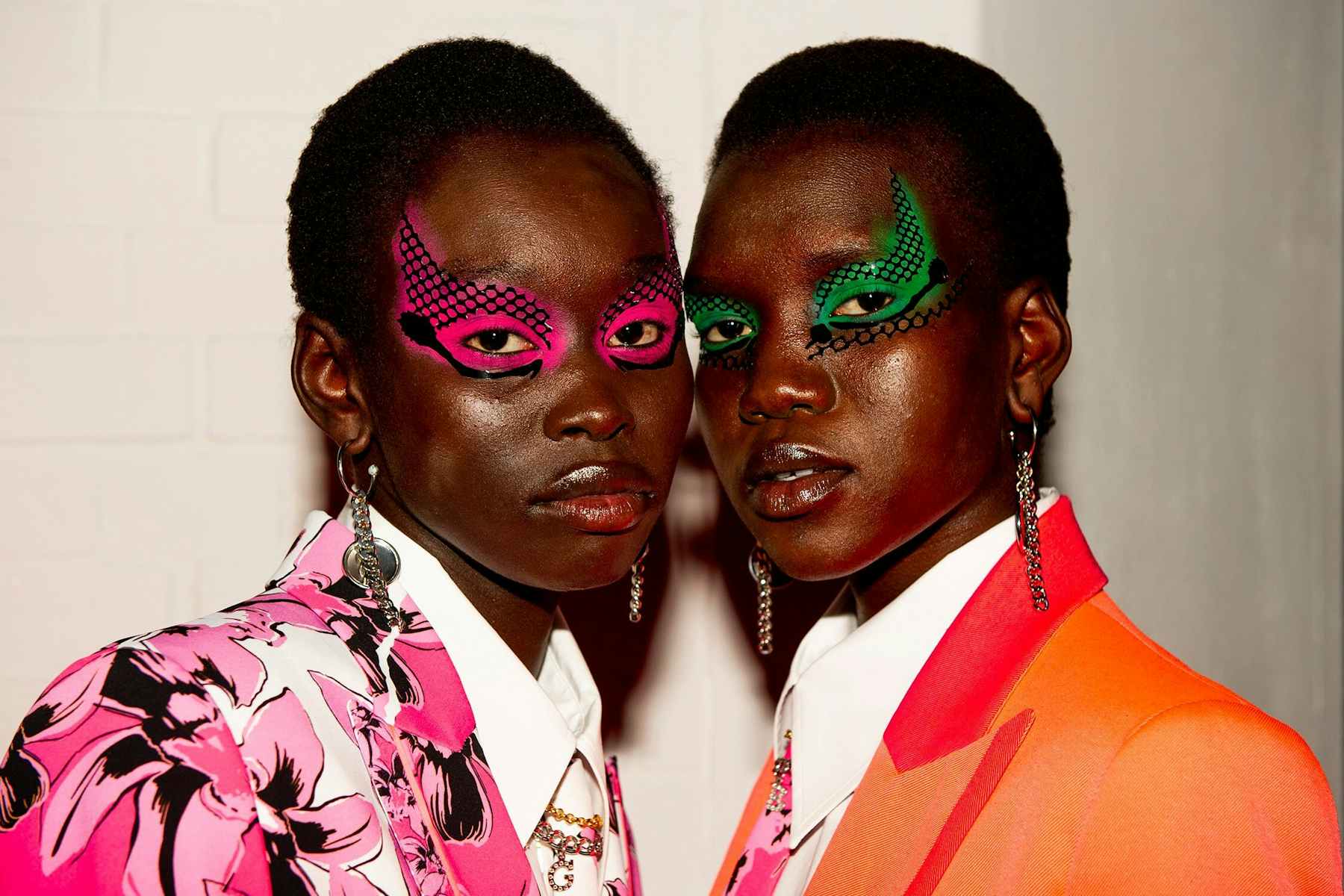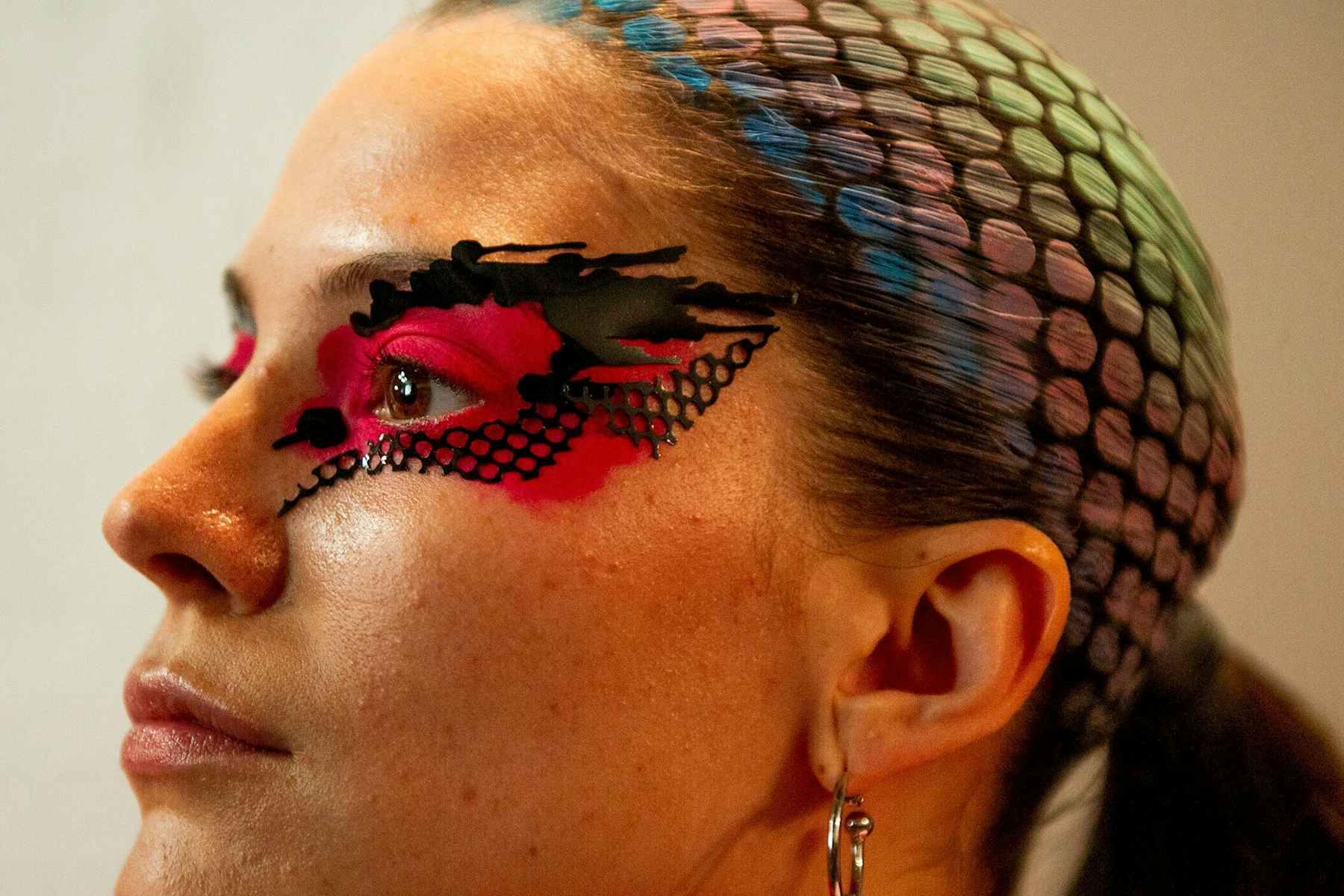 More like this