Jil Sander's take on the ​

'

90s is anything but nostalgic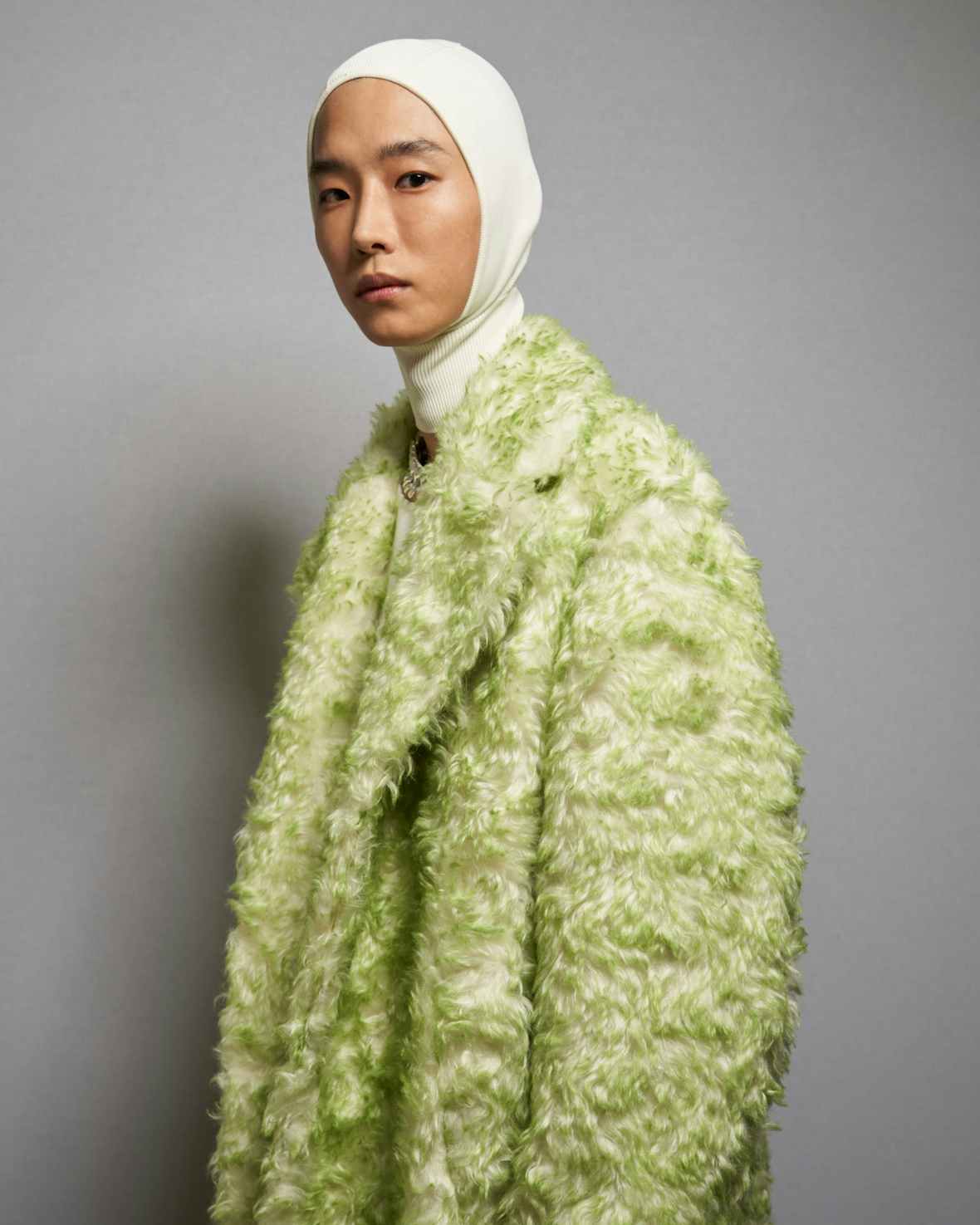 We speak to the luxury brand's creative director duo, Luke and Lucie Meier, on their AW23 collection – a high-spirited ode to better days (just don't expect smutty slogans or tie-dye).

Jil Sander's creative directors Luke and Lucie Meier changed gears this season.
While the brand has a long-standing history of minimalism, its latest show, presented at Milan Fashion Week, was a little less so. Now, that's not to say the slick cuts, bold, flat colours and uniform signature of Jil Sander wasn't all there. But this time around, the husband-and-wife duo dug into the 1990s for a slice of optimism.

It's a reference point many of their fellow designers have explored over the past few seasons: acid house, smutty slogan T‑shirts, and even skirts over jeans have made runway appearances. More than that, though, the ​'90s have long been a curbside mainstay: Gen Z can't get enough of pop colours, concert merchandise and baggy jeans.
But just when you think we've reached peak ​'90s-mania, in walks Jil Sander. It's never going to be quite so obvious, and especially not nostalgic, when the decade is in the hands of a brand so steeped in modernity.
The Meiers looked back to their own formative years as ​'90s kids, and chiselled away at what made the decade so glorified by nostalgists. Because beneath a surface of epic parties, box office hits and maximalist pop culture was a feeling of genuine newness and innovation.
"It was so inspiring – all the new music, the attitudes towards the future at the time… the idea of things being very modern," says Luke Meier. ​"It felt like the beginning of technology really creeping into our lives."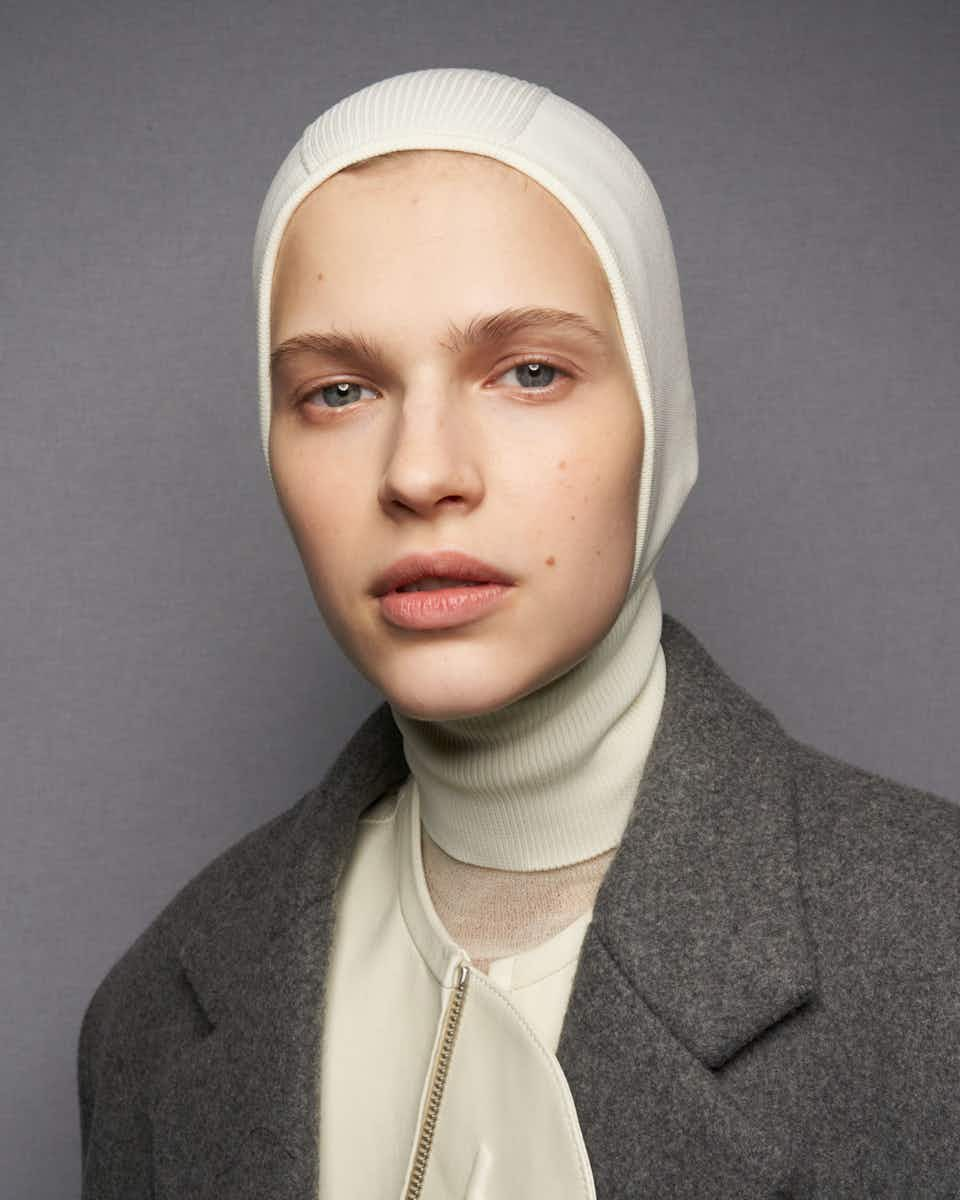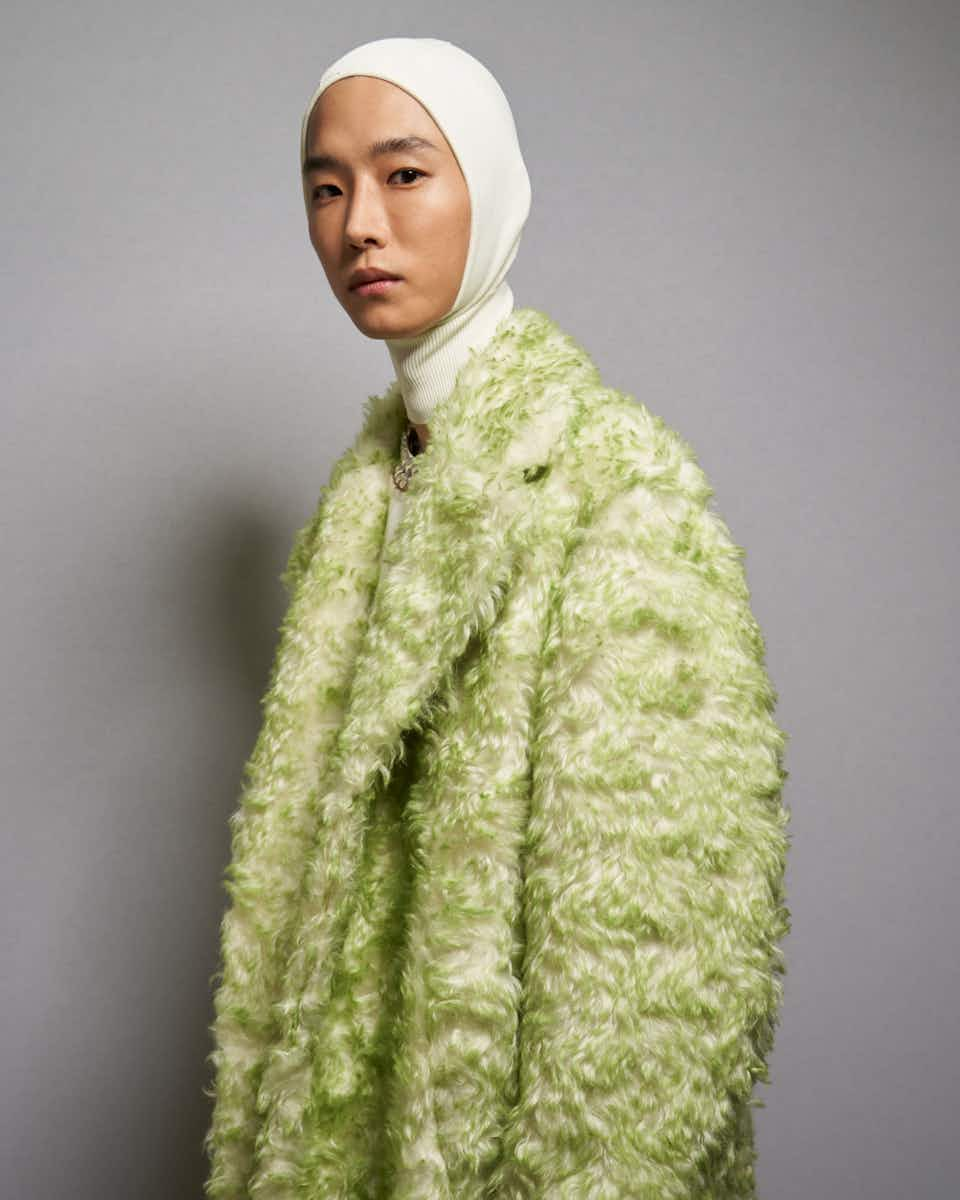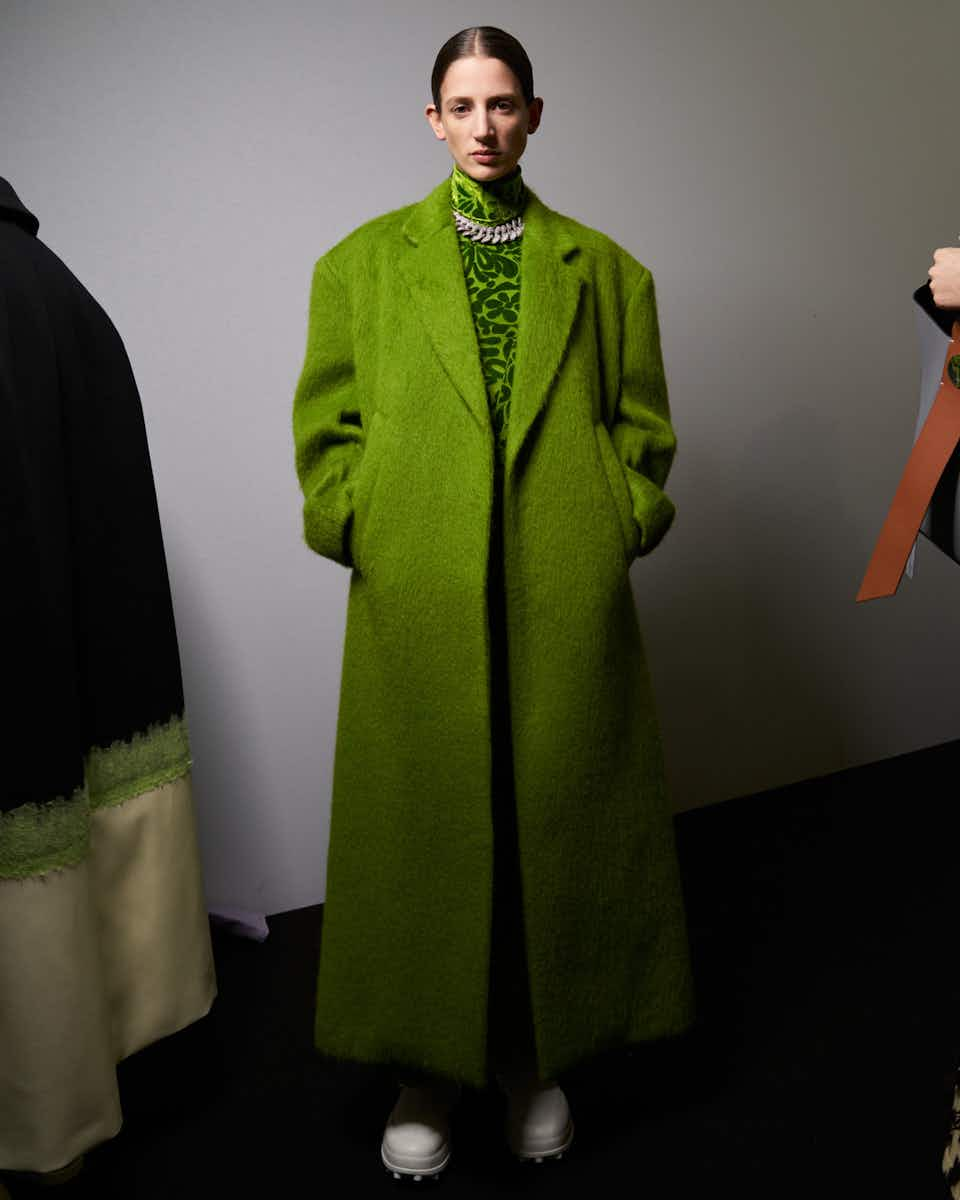 Of course, the unknown could always translate to something a little more ominous. Like right now, when some are seriously questioning whether robots will take over, leaving us with no cashiers, driverless buses and drones that walk our dogs. But the couple's take is more about embracing the strange and unexpected.
"The mood was so positive. It was unknown, but whatever was coming up, it was going to be great," says Luke. Lucie nods and adds: ​"Nobody was sceptical about it."
The decade's advancements in technology that the Meiers mention could very well be interpreted in the first few looks of their collection: boxy leather that wouldn't look out of place on a video game character, a fighting spirit in electric blue, and black two-pieces with protective silhouettes taken from motocross gear.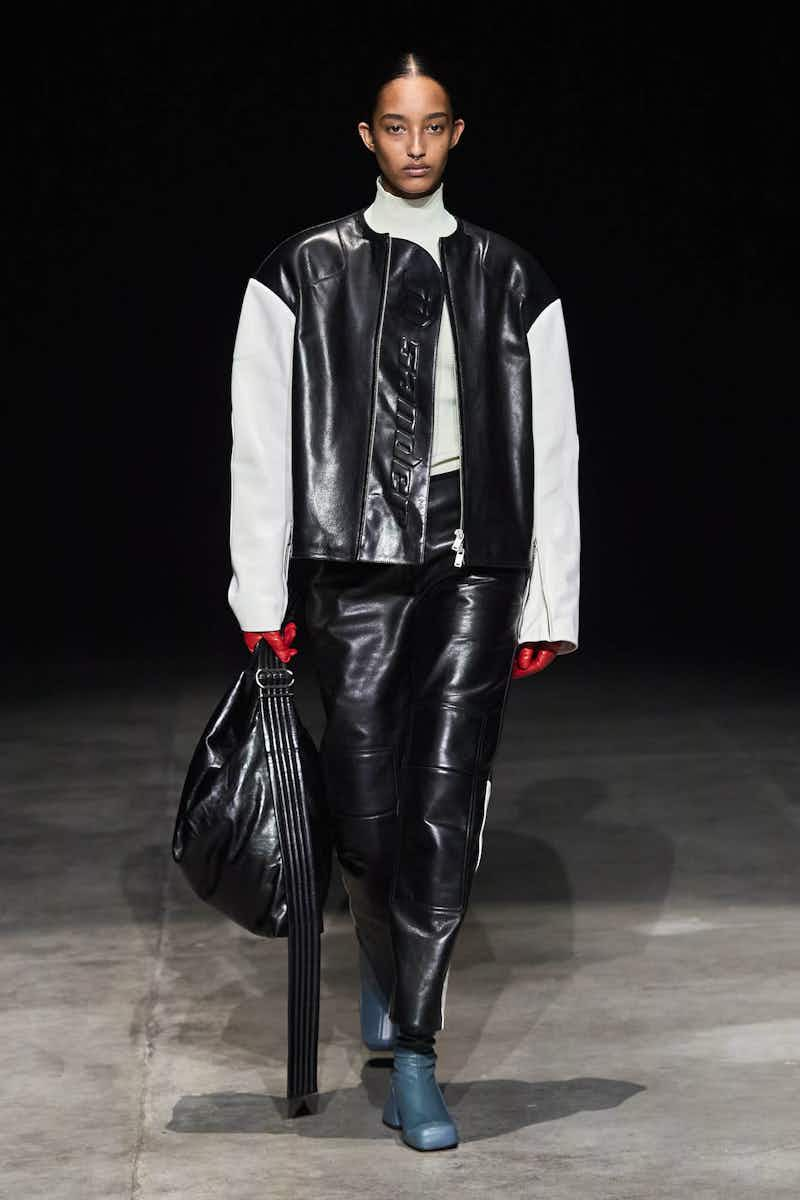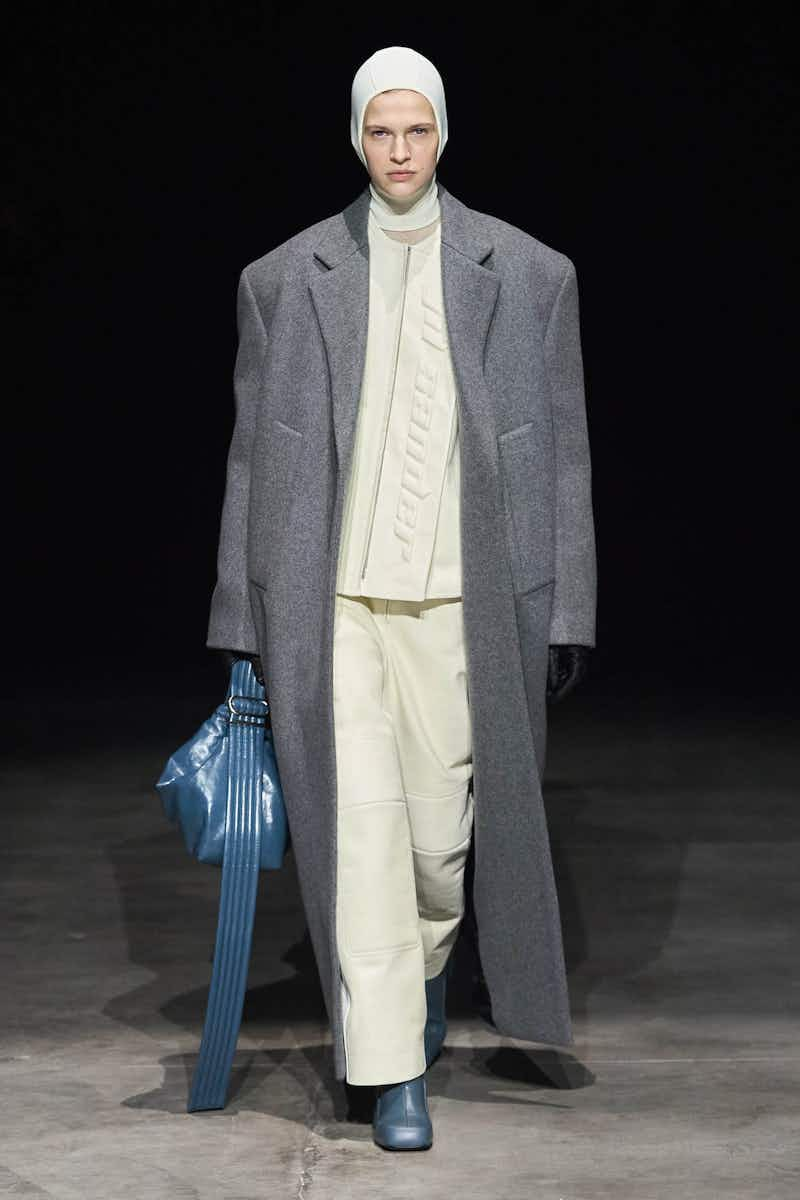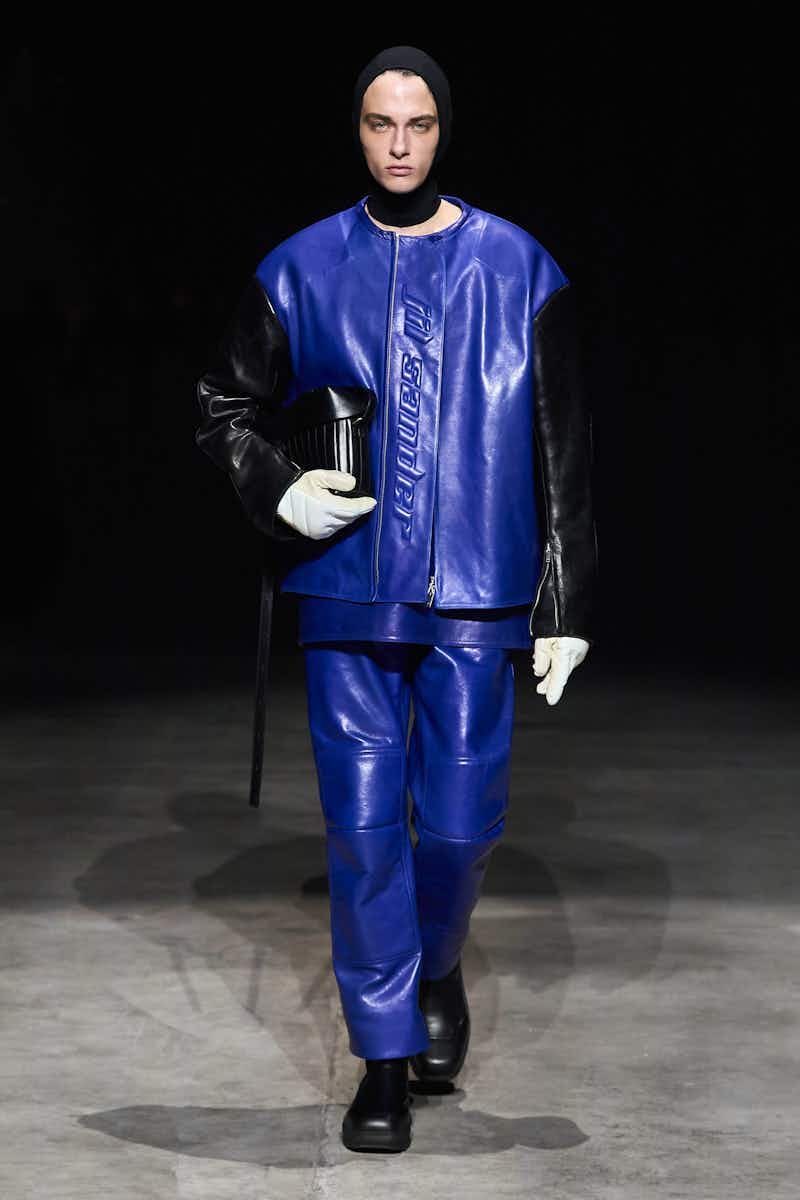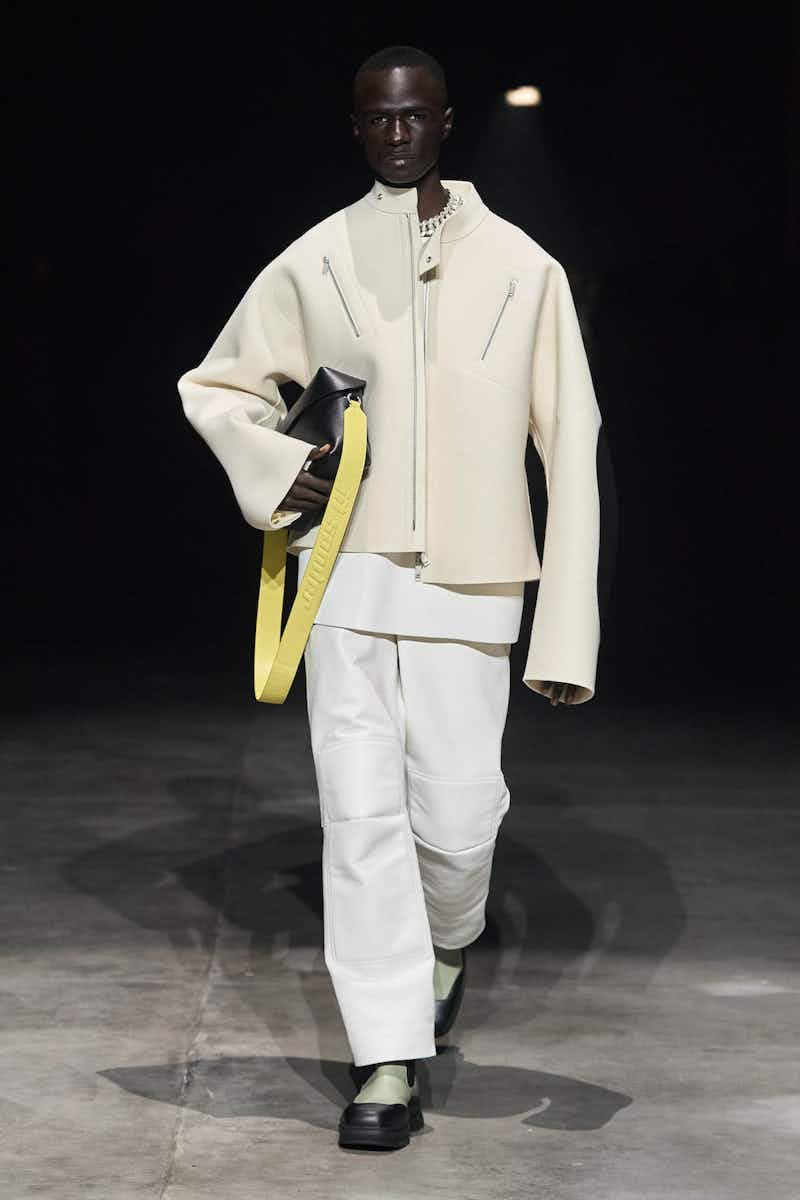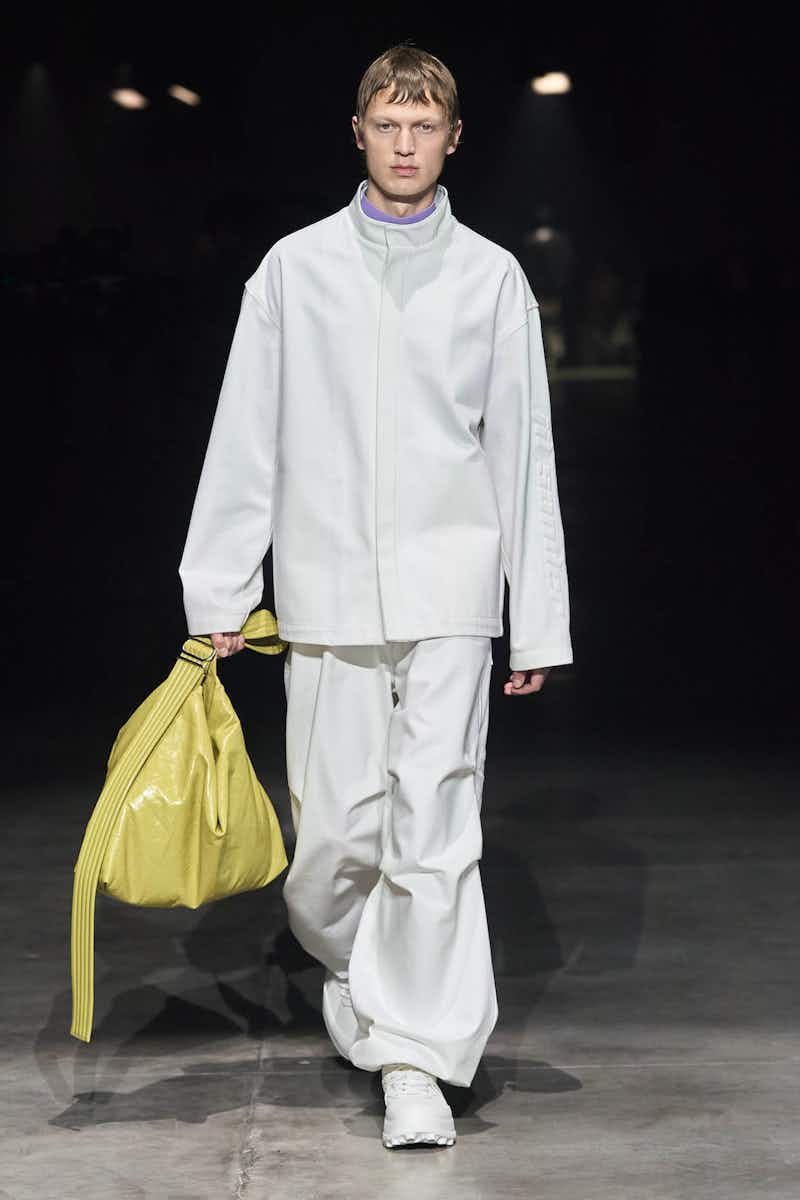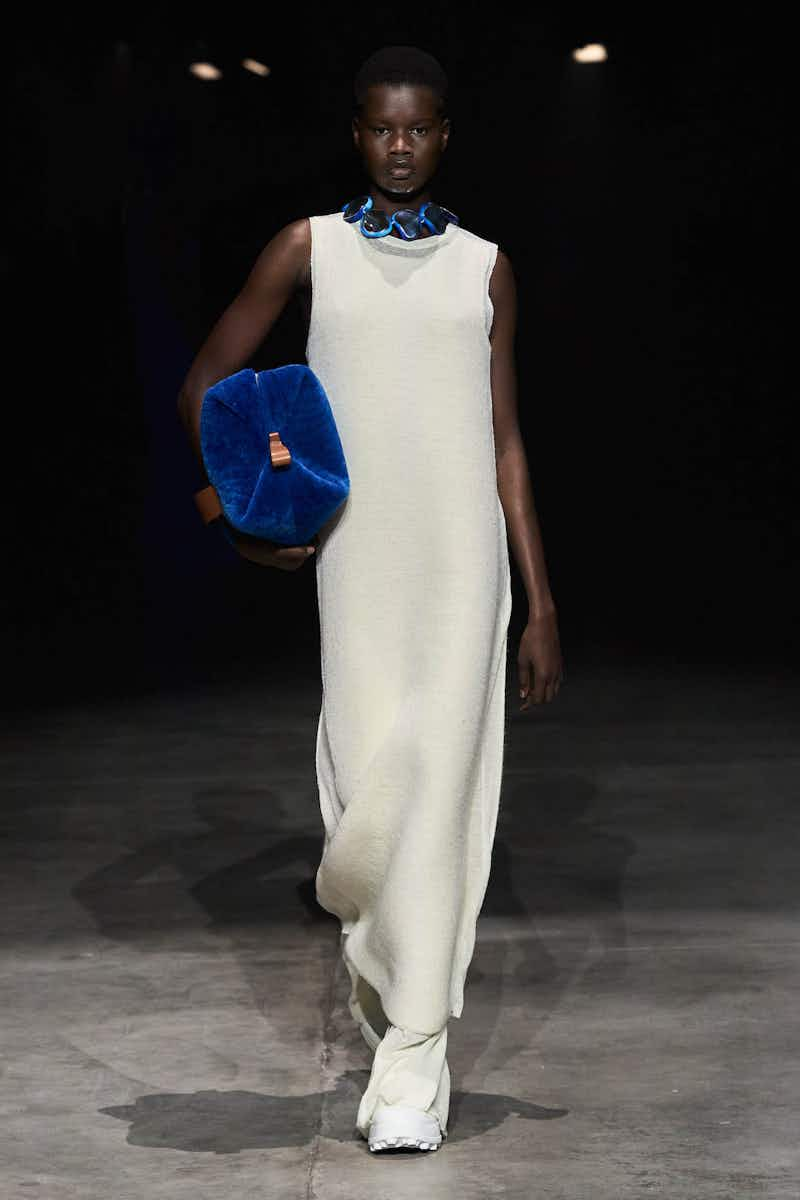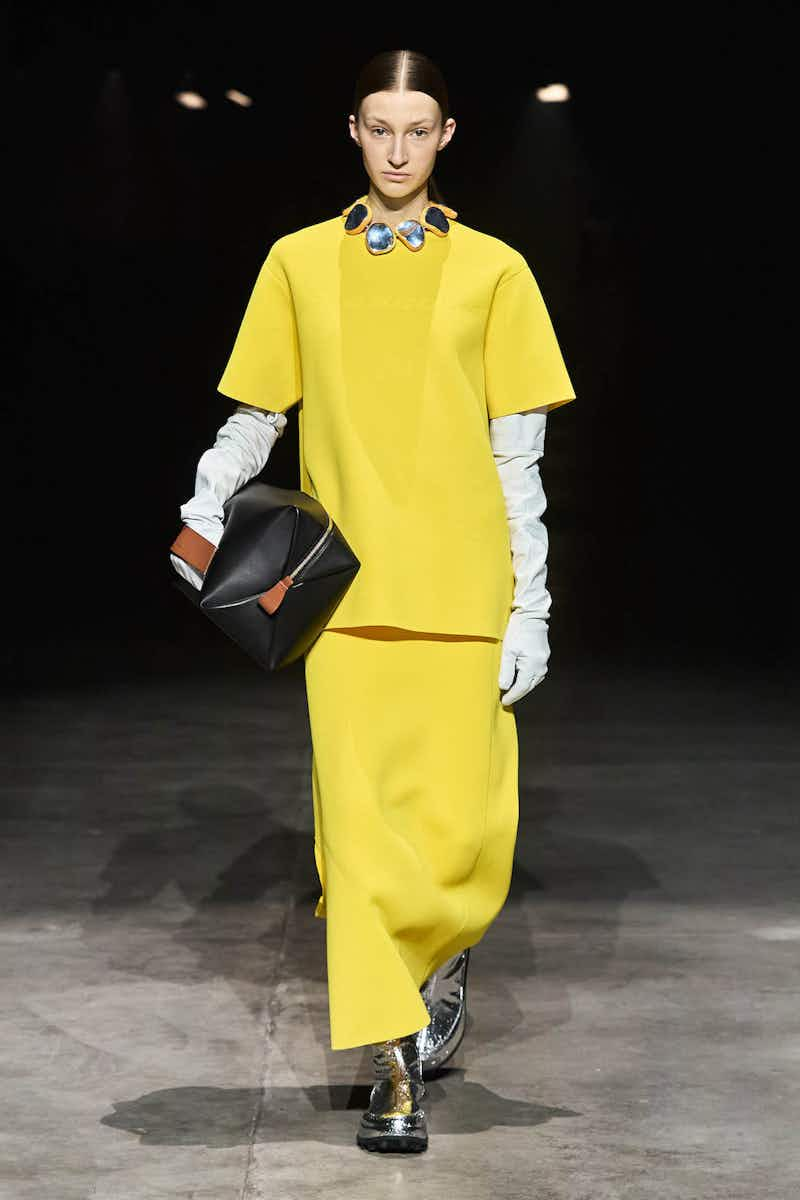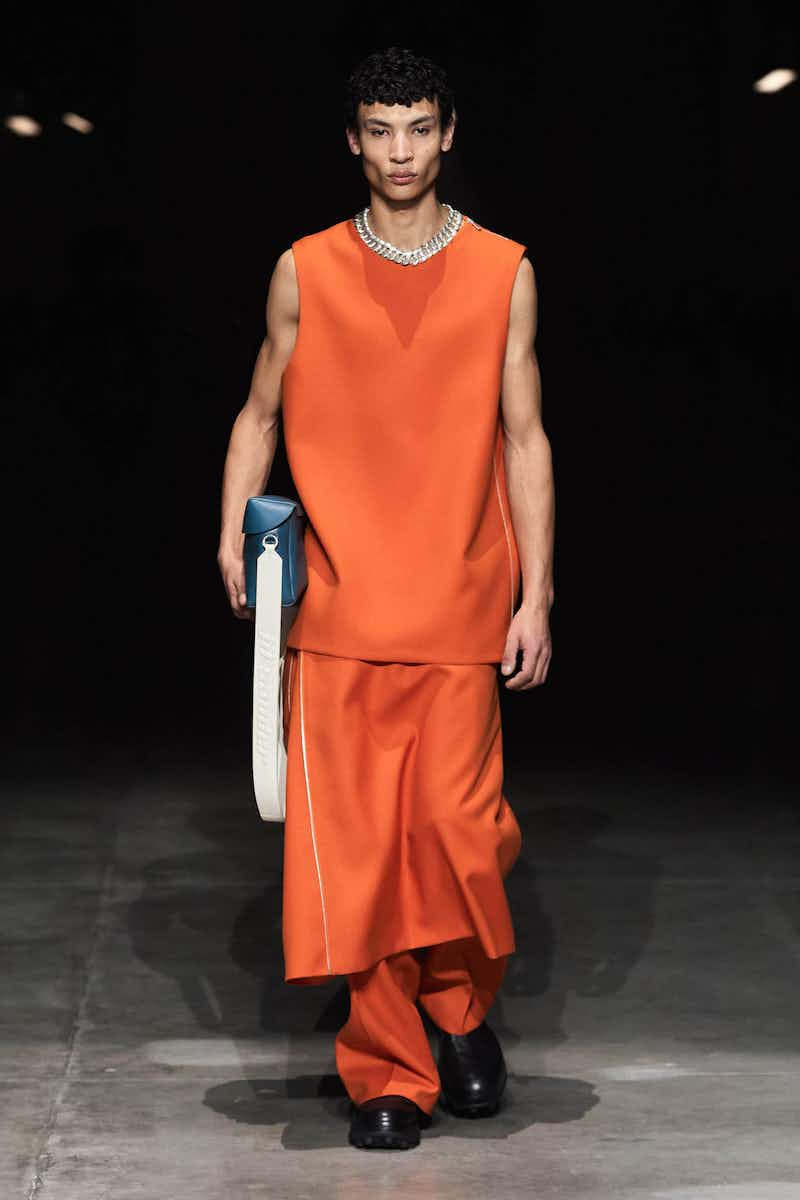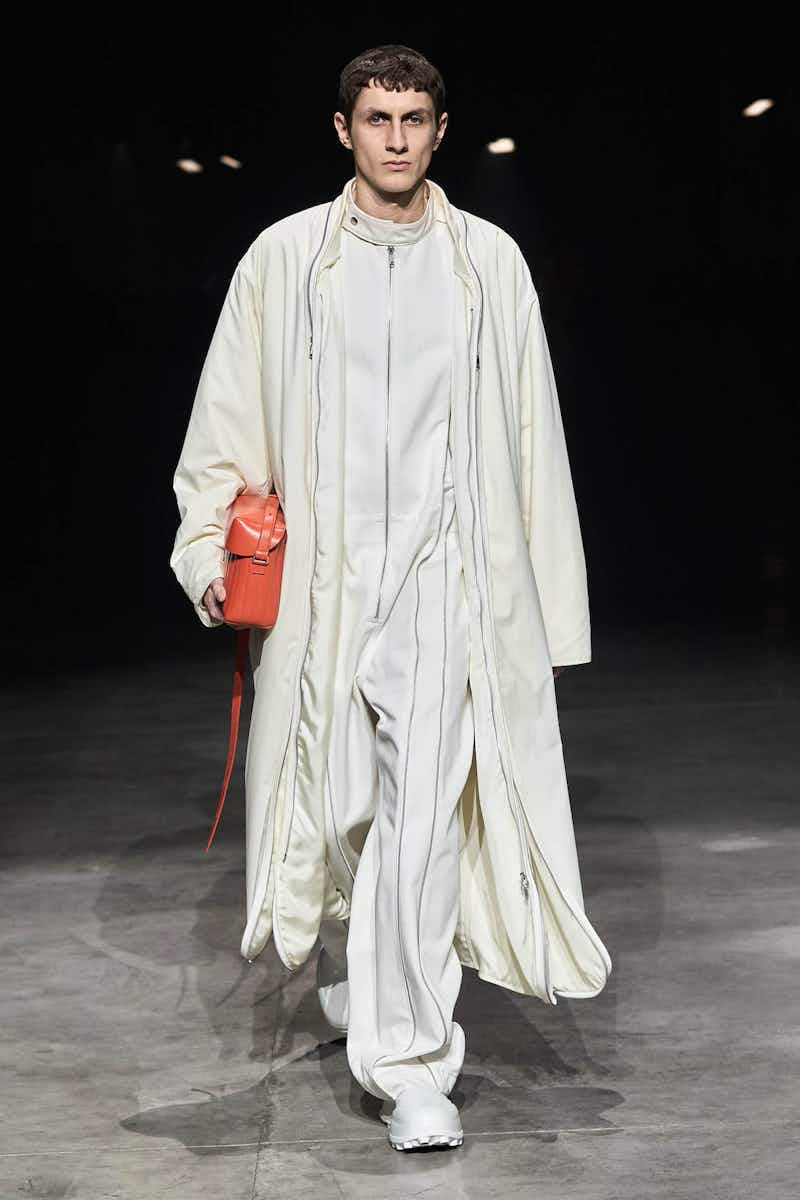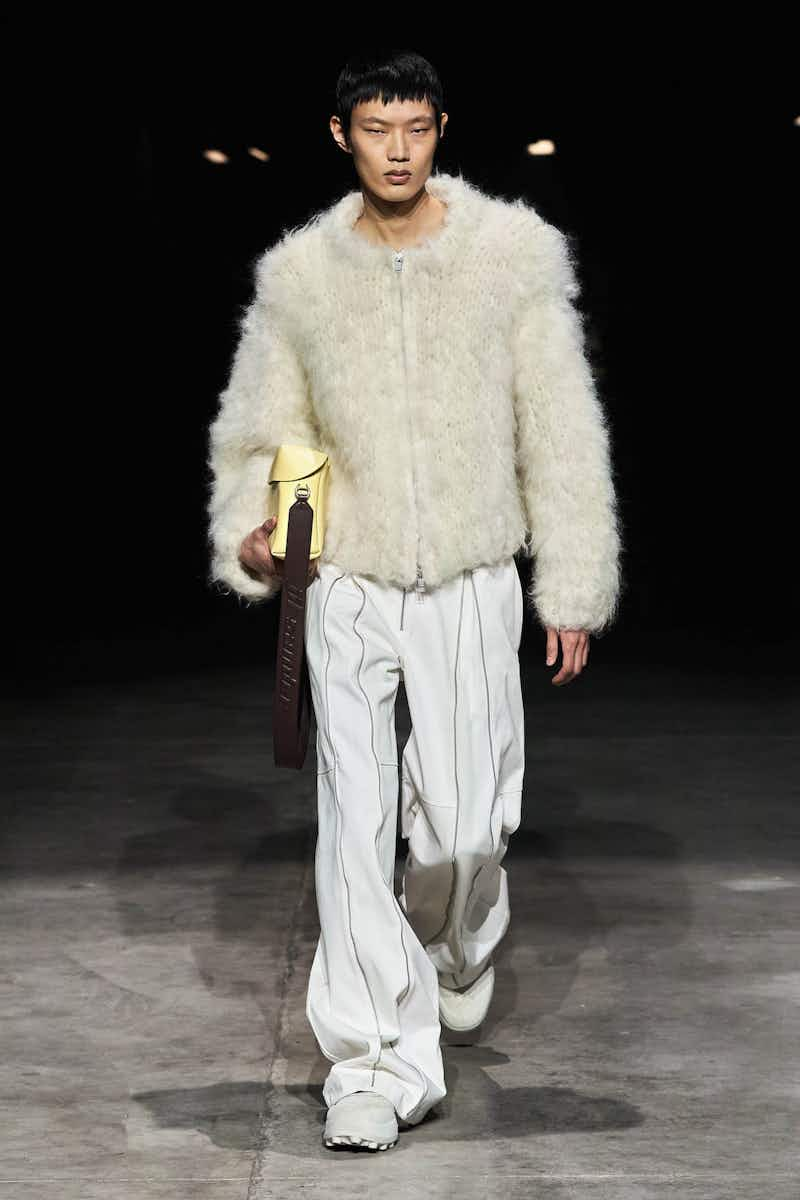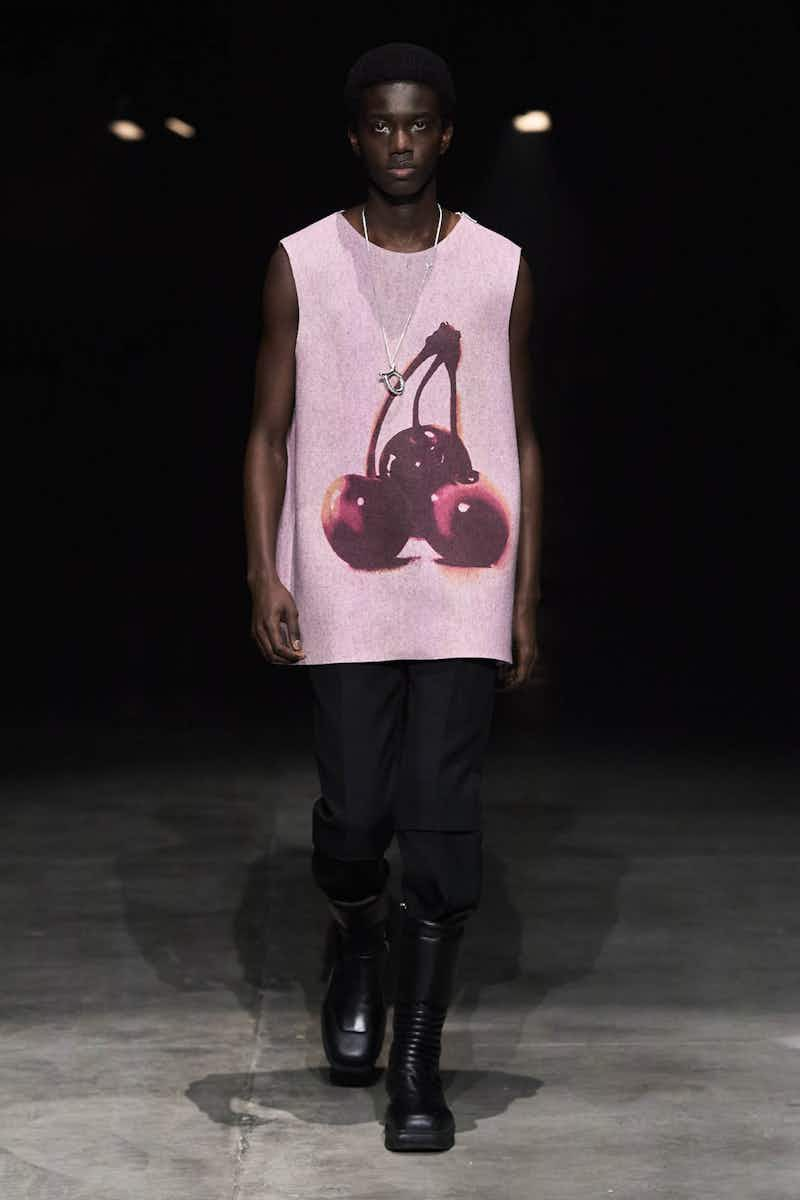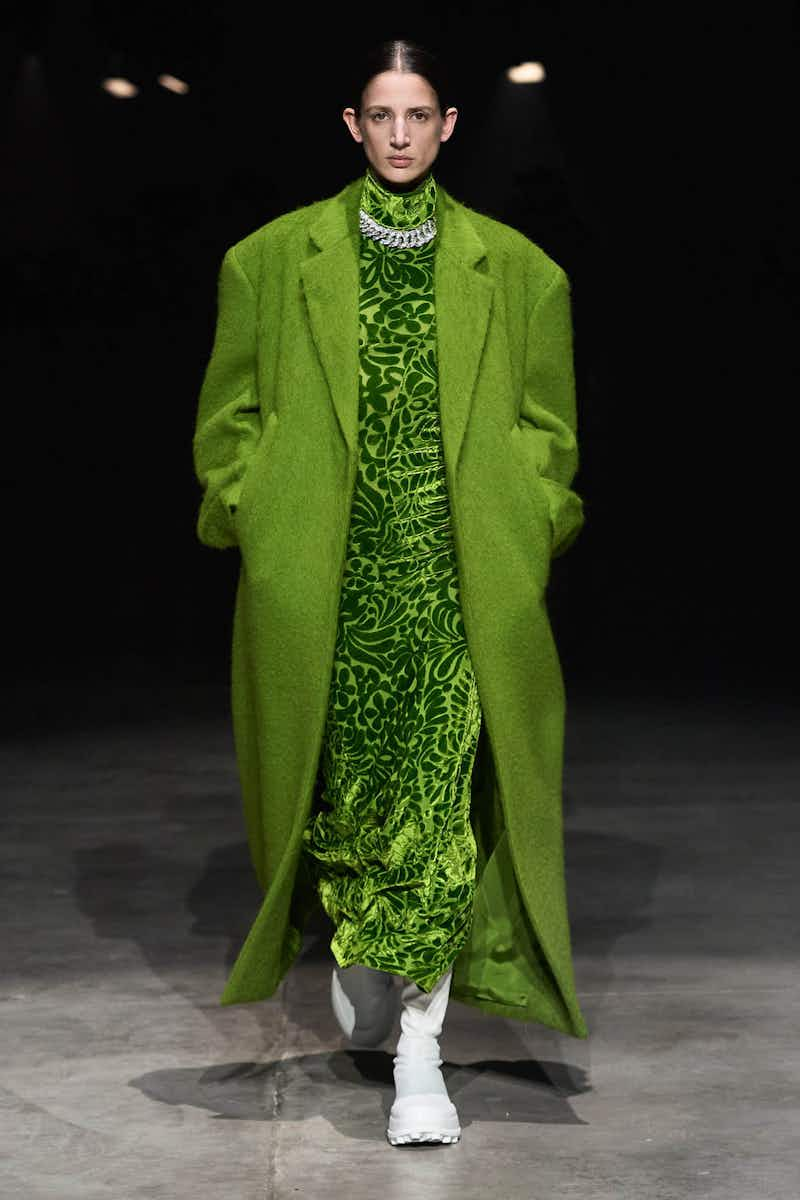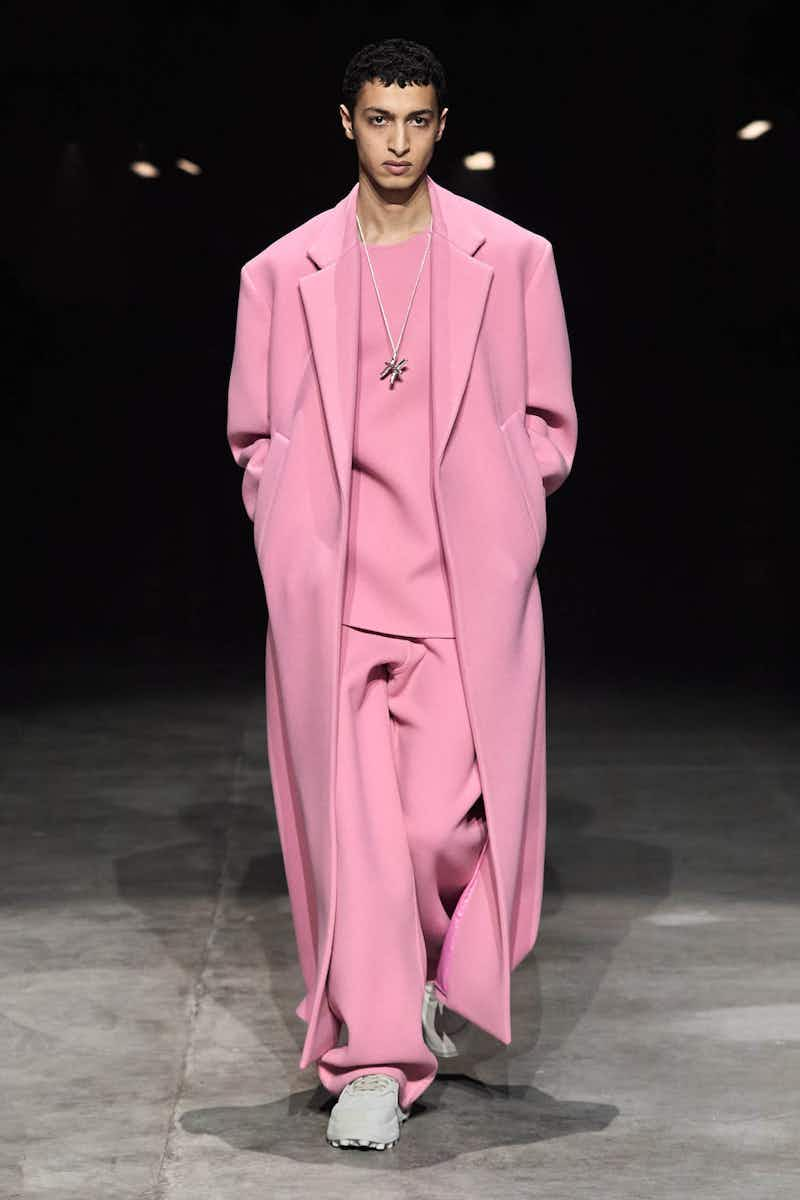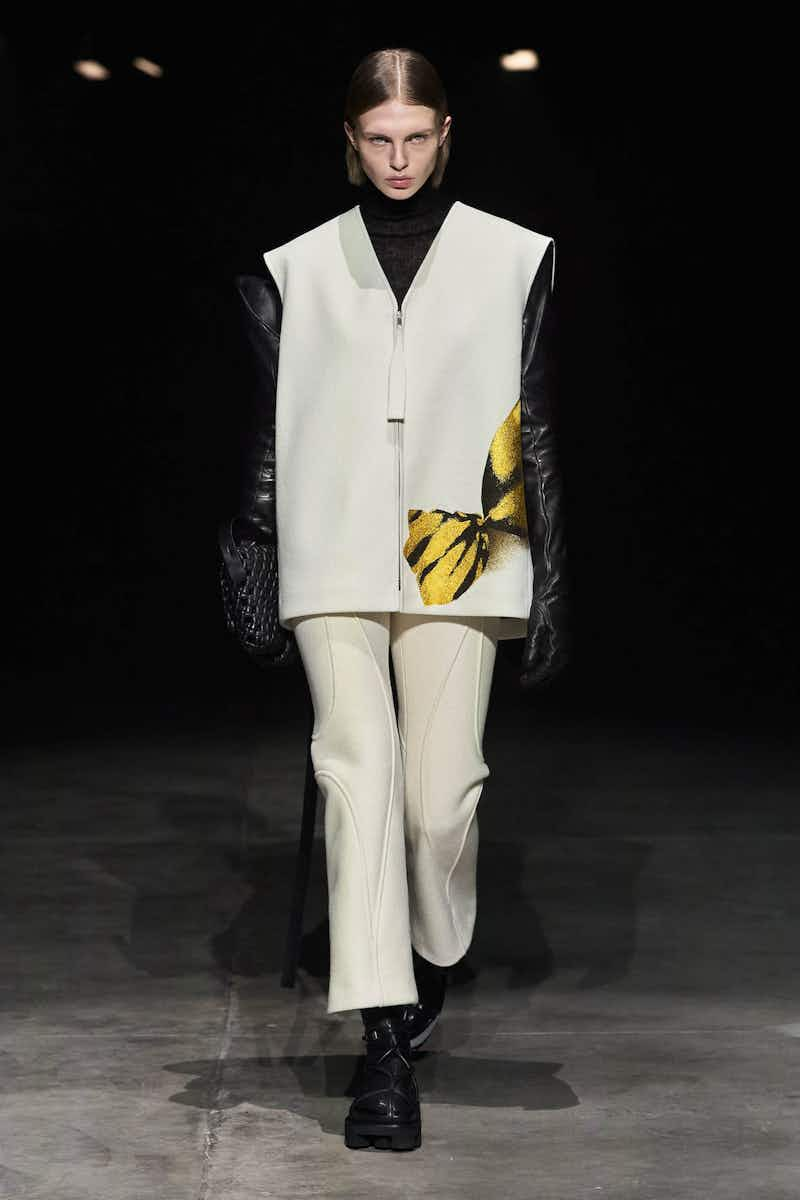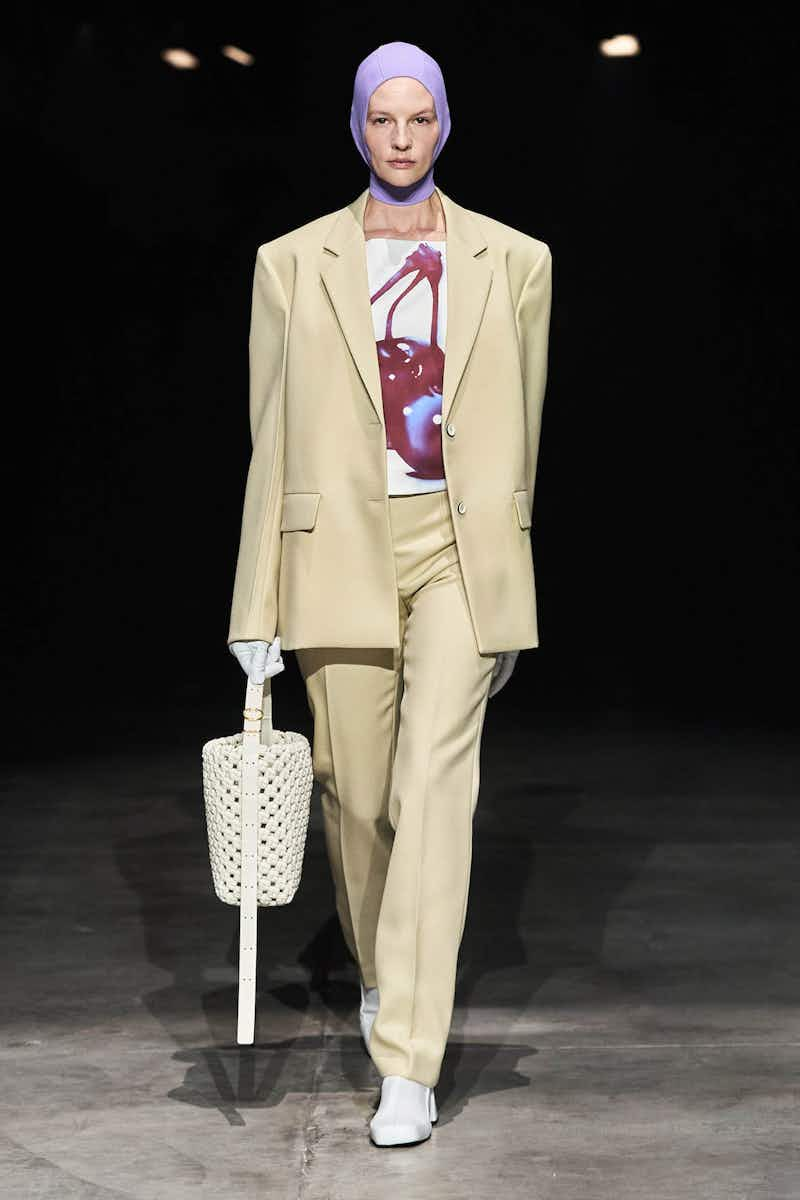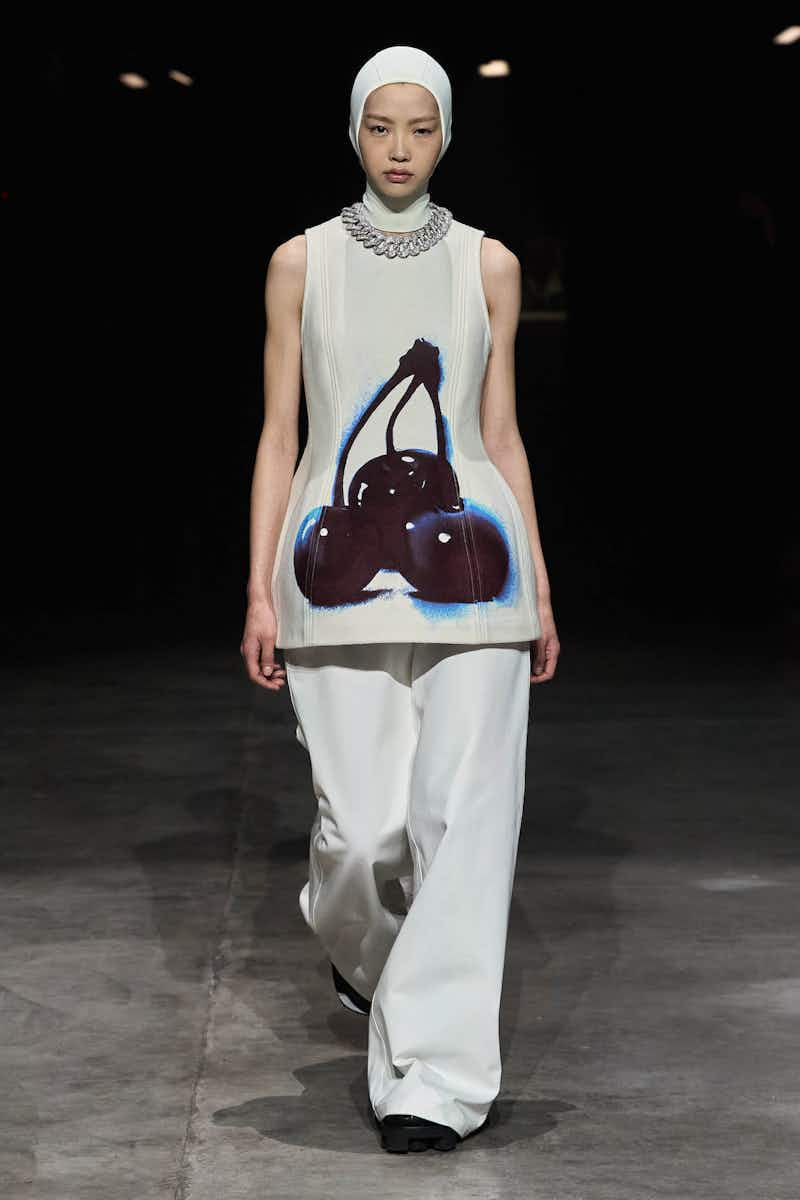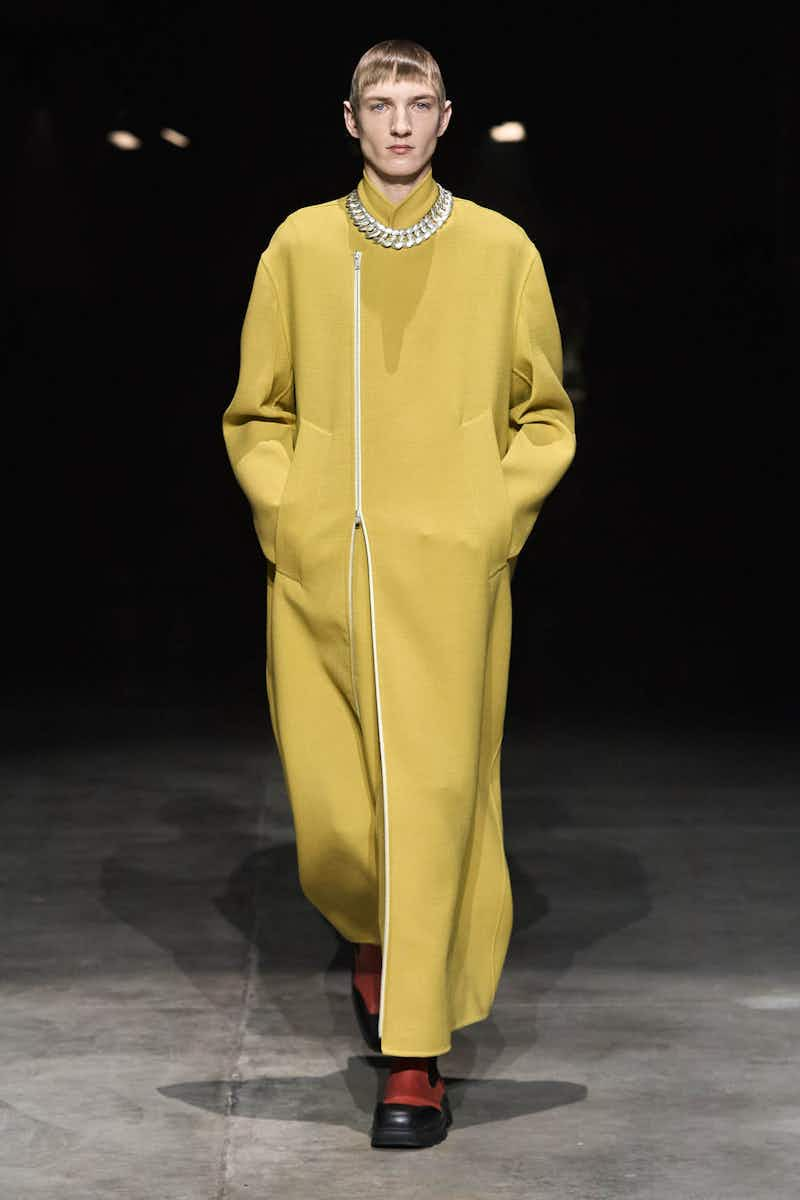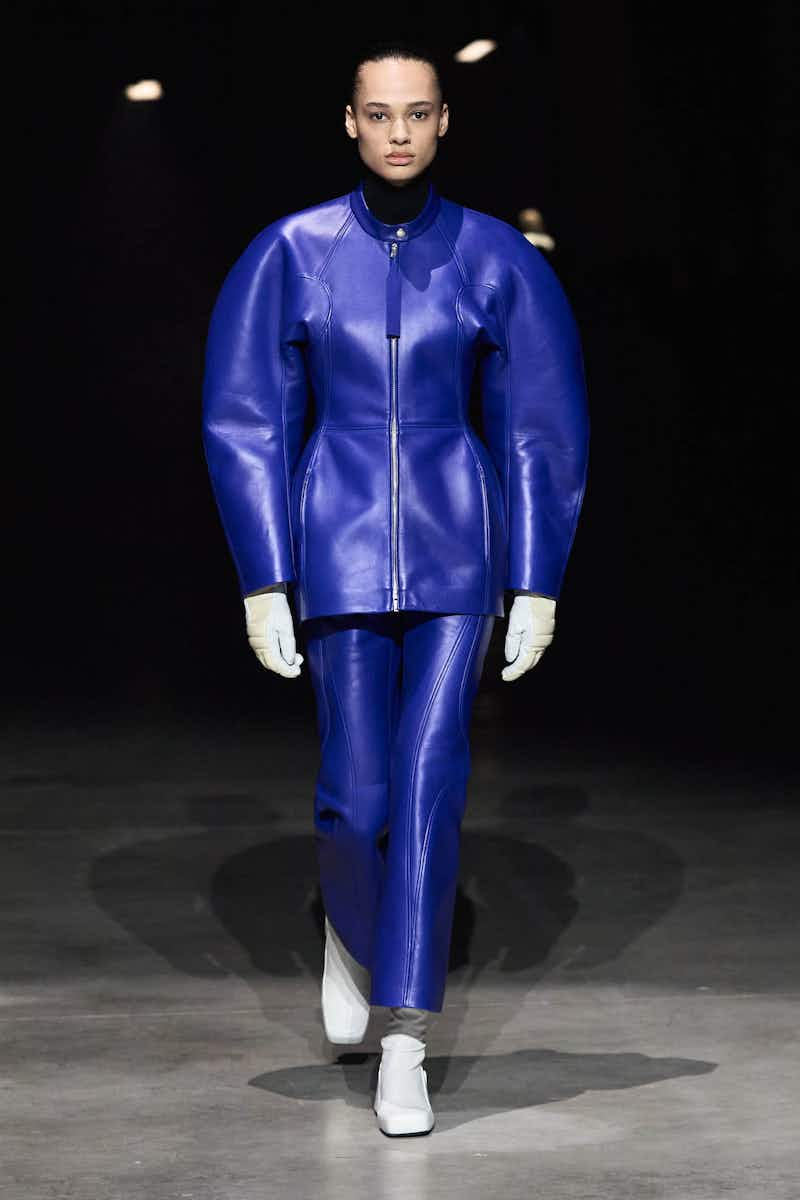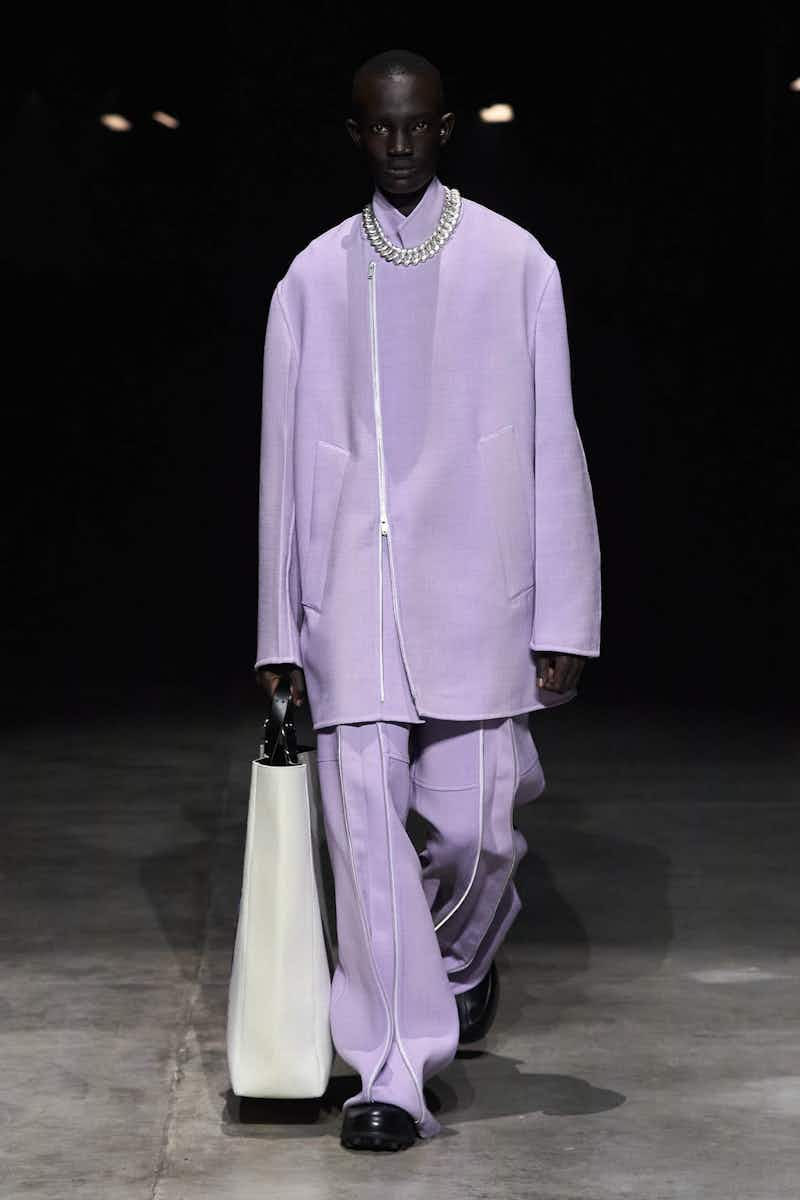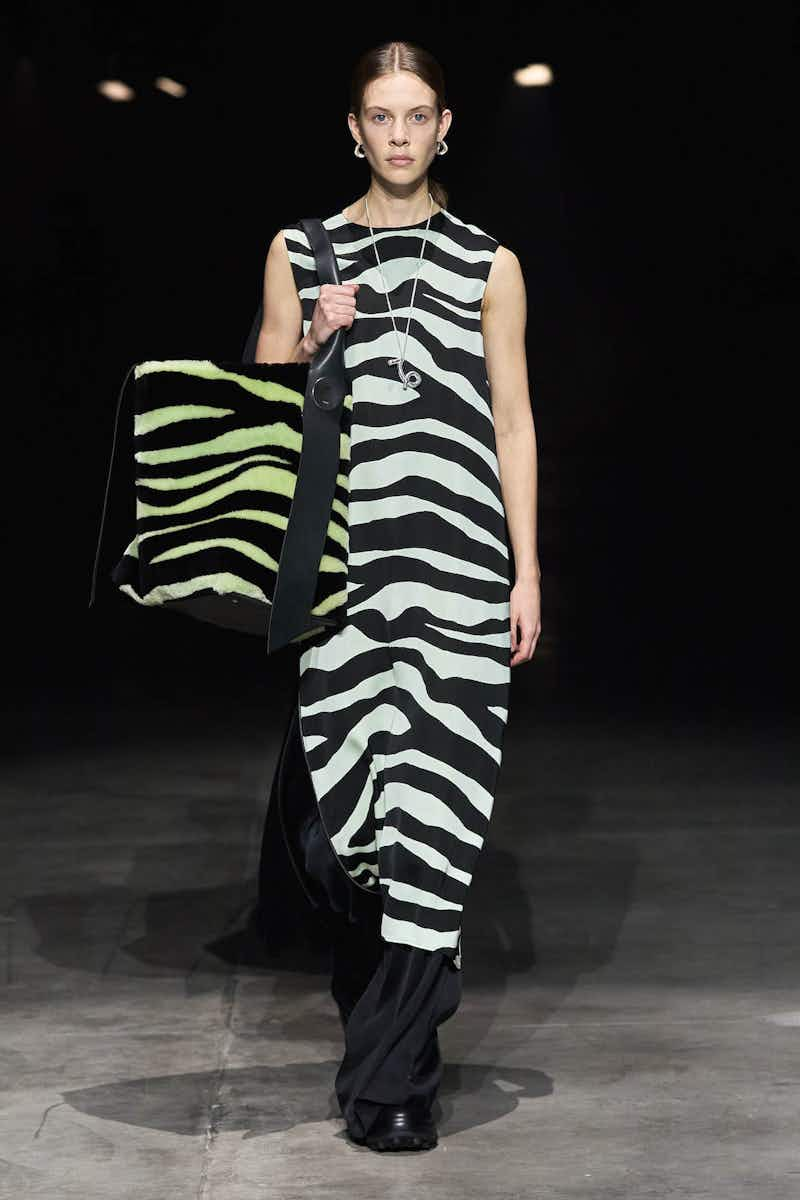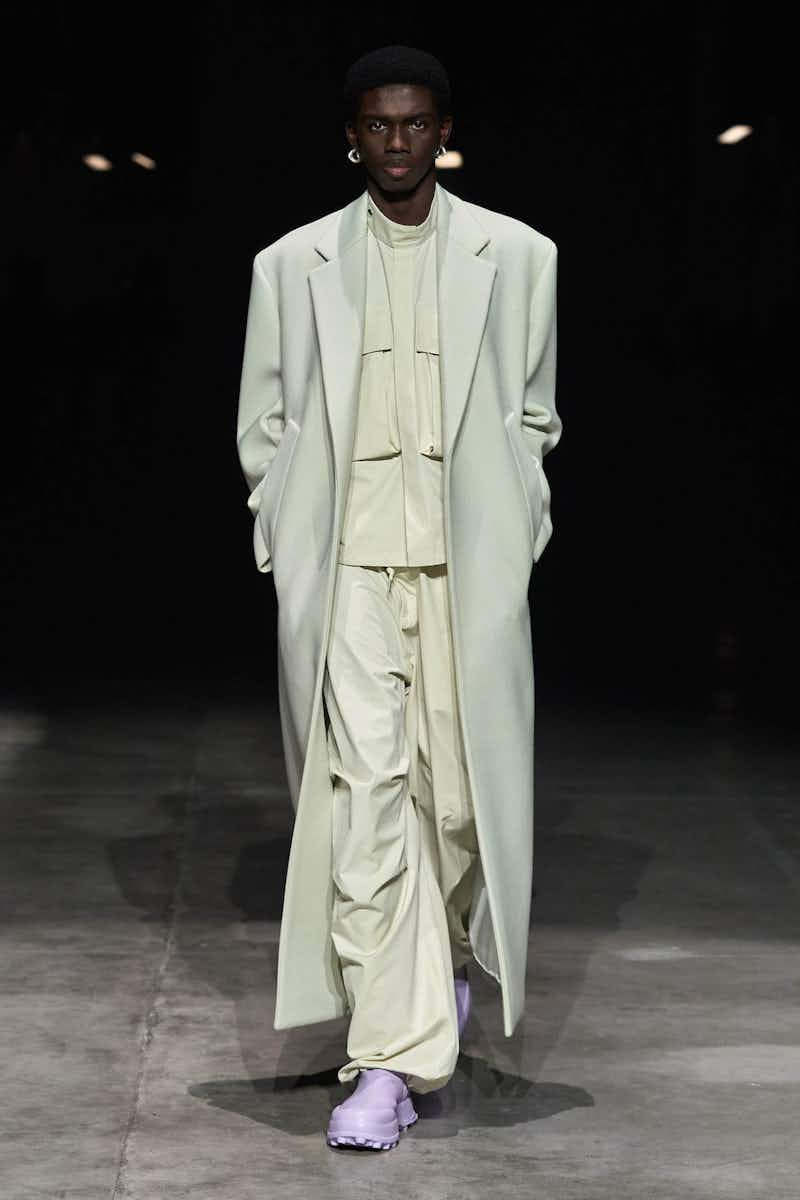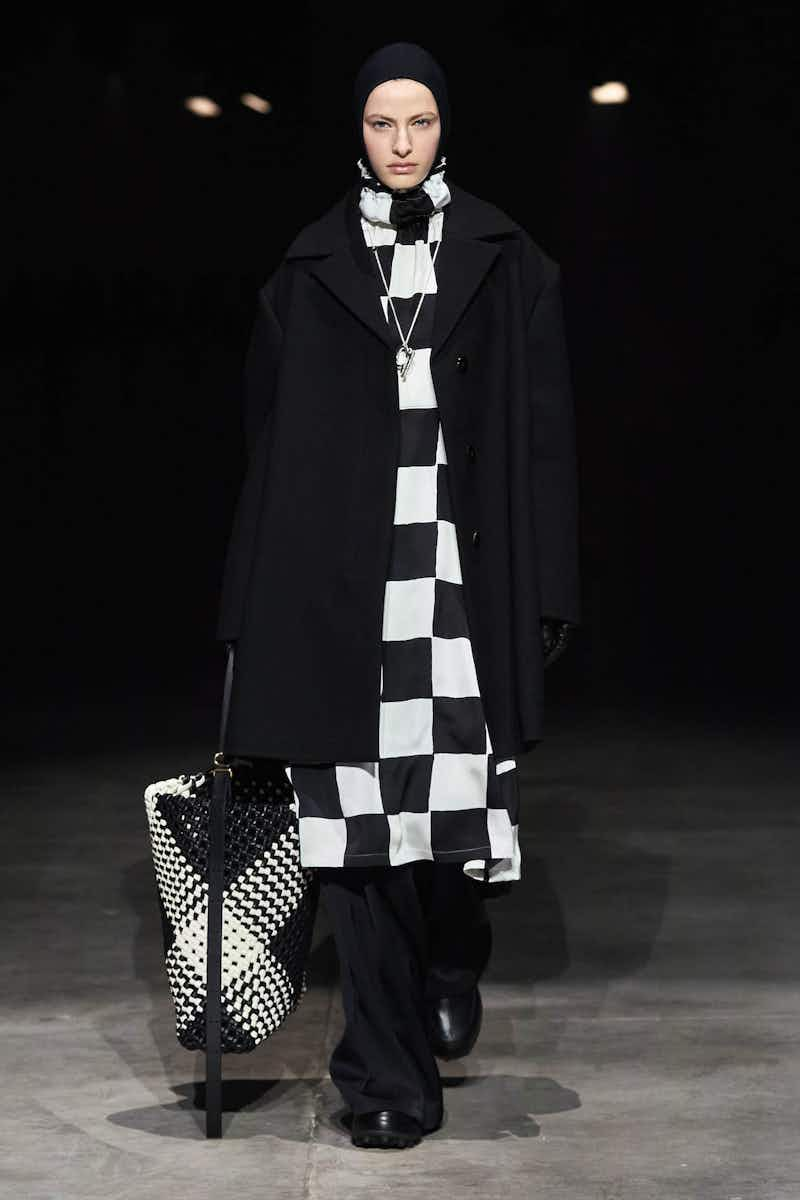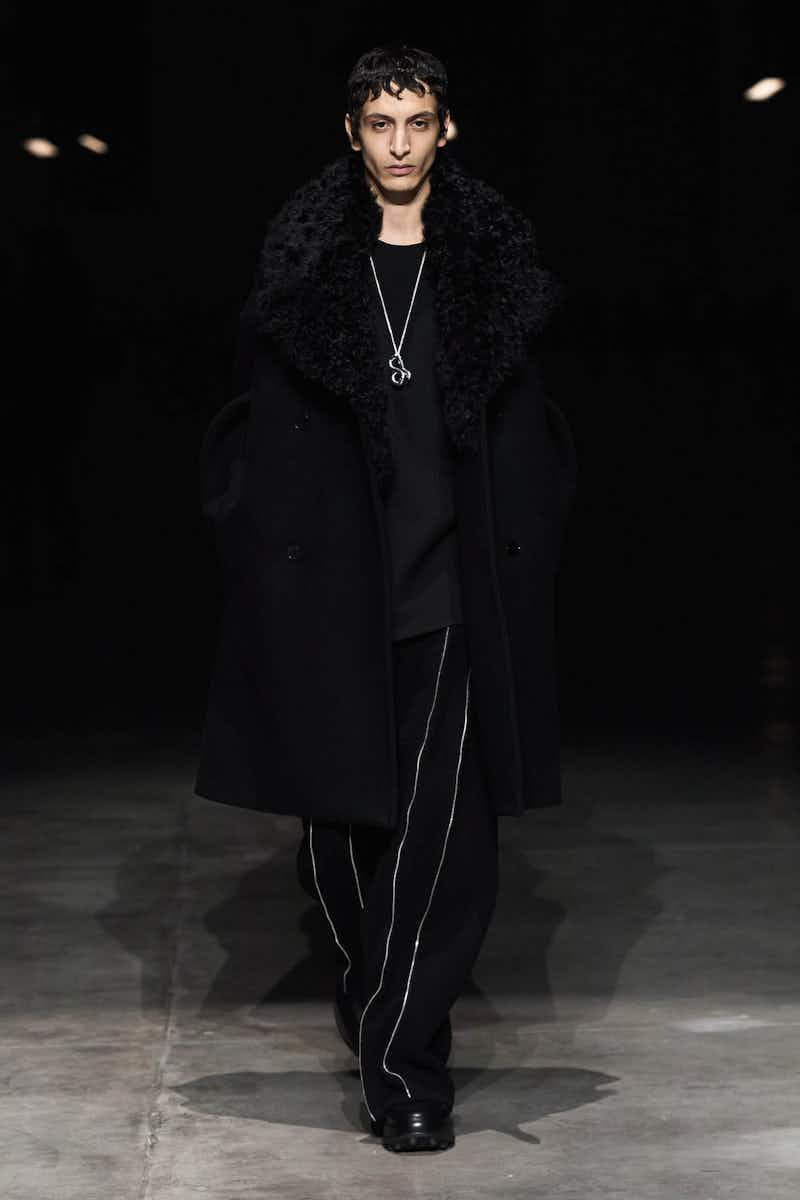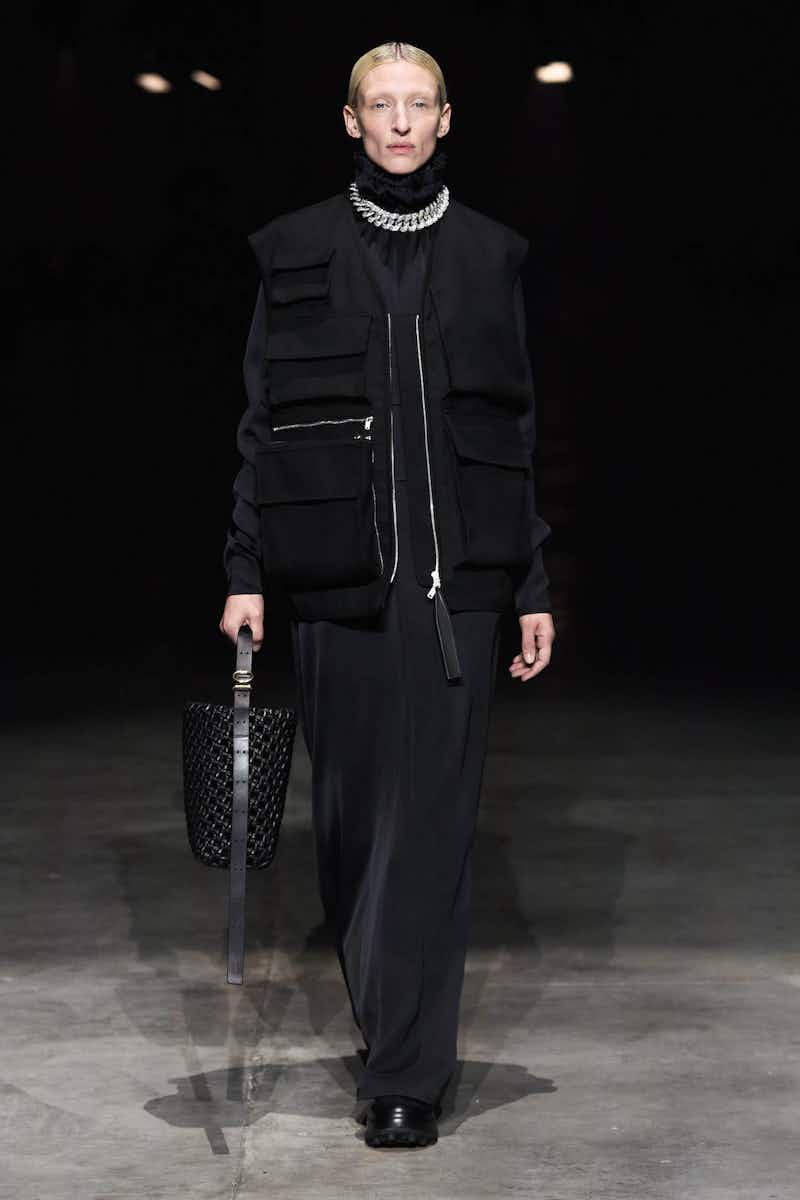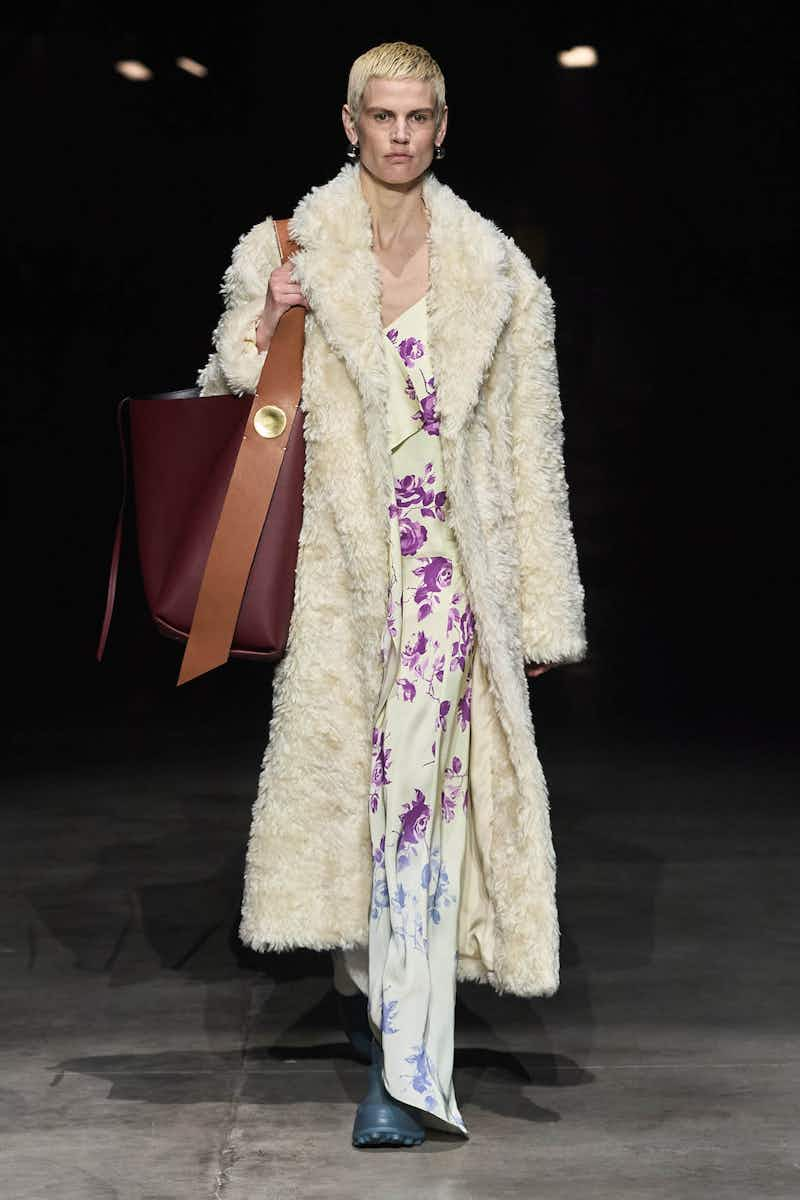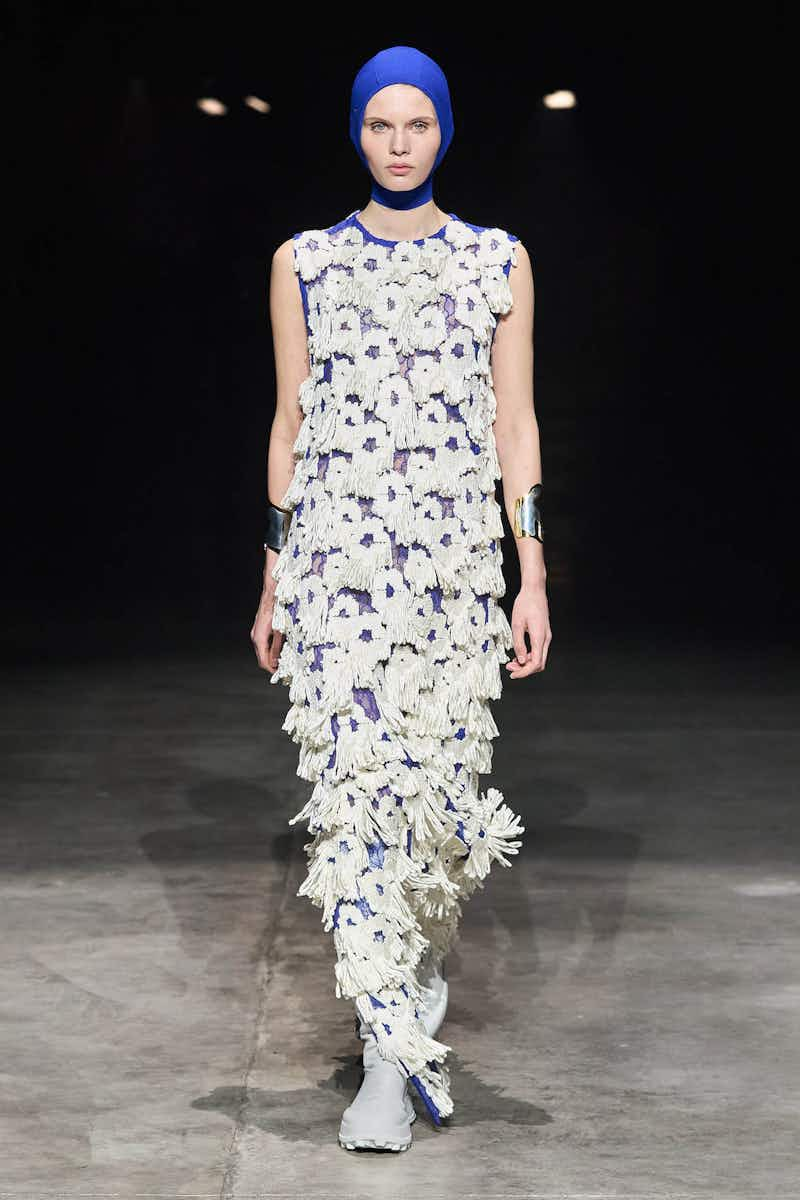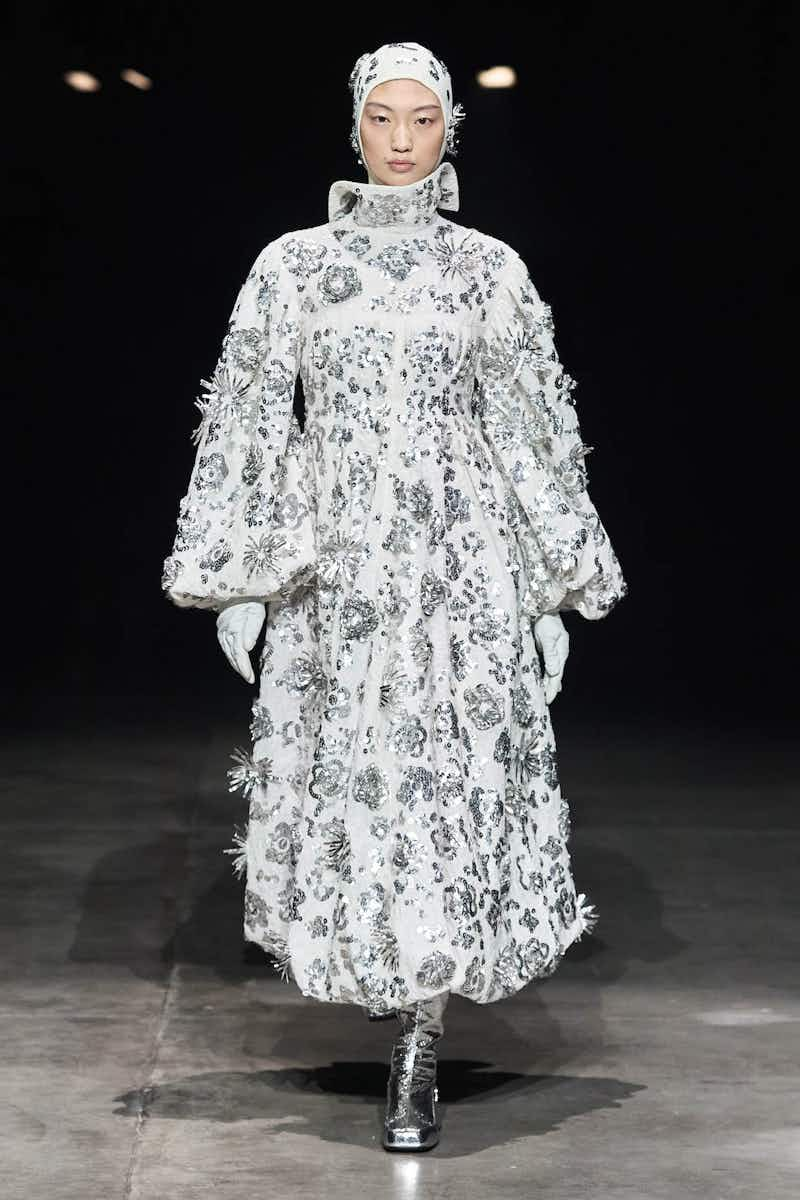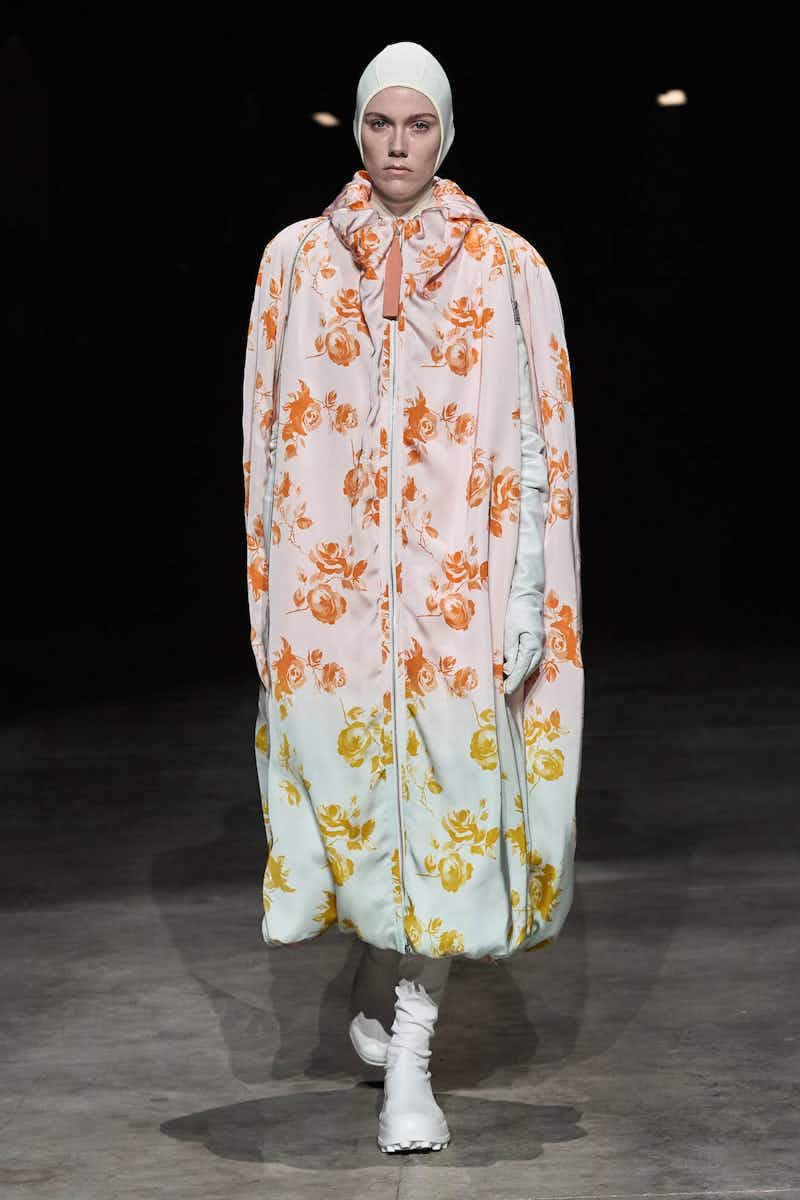 As the collection progresses, though, there are much softer touches: a custard yellow sleeveless top, calf-length cerulean blue dress or a pink coat with plenty of movement, the optimism coming through in the hues. And there are playful moments, too, in a camp shimmery silver evening dress, fuzzy lime green (faux) fur coat and prints of cherries across structured tops.
There's been a lot of talk about a return of ​"wearable" clothes this season, and that has always been Jil Sander's strongest point: clothes to take you from morning to night, protect you from the elements, for ease, comfort or sex appeal.
"We care a lot about the garments being in the real world," says Luke, aware that the fashion show also is a mode of escapism. ​"We don't just want to be a fantasyland with no reality. With fashion being our medium of expression, we do look at that as a vehicle to really say something, or to give people a certain feeling."
"And so if we do give people the feeling of something positive," Lucie concludes, ​"then I think we've done something good at this moment."
This season, it's hard not to immerse yourself in the Meier's ode to optimism. And here, too, is a lesson in subverting the past – and in making it feel totally new and very relevant indeed.


More like this