Going underground with Jimothy Lacoste, George Riley and friends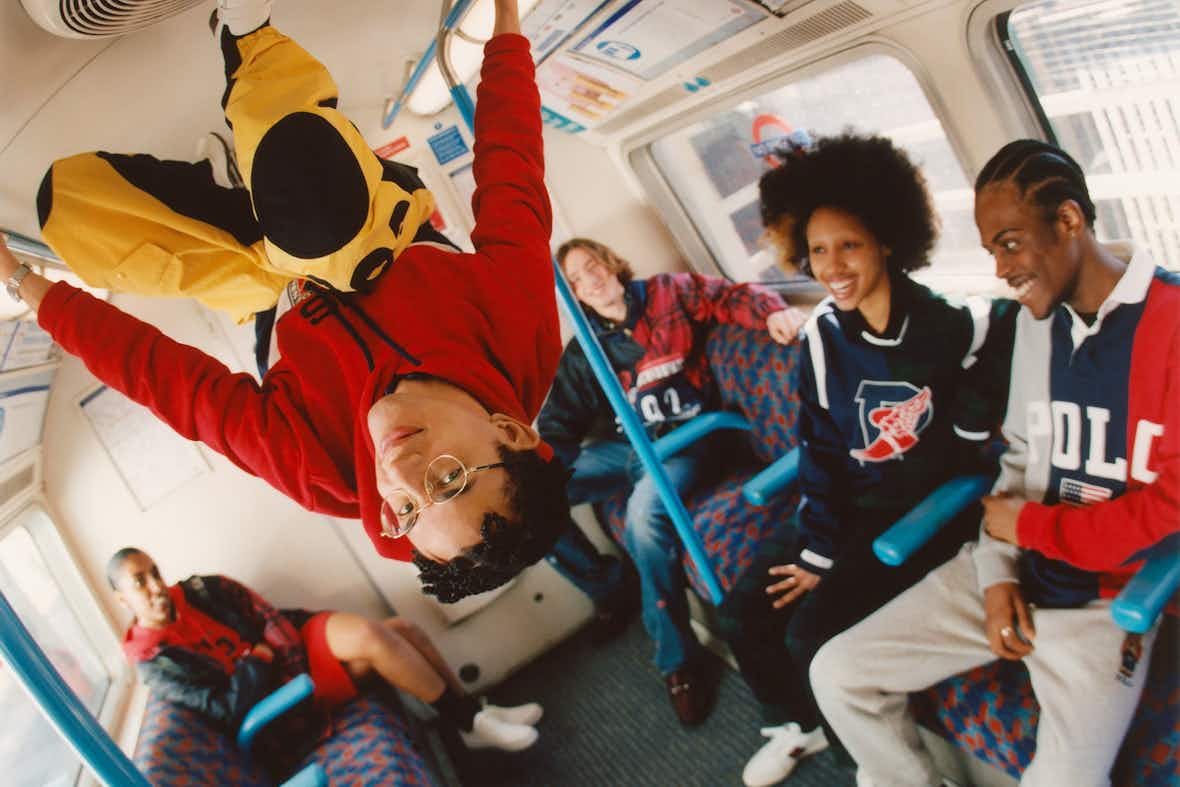 We hung out with a group of Londoners as they traipsed overground and underground to capture the pent-up energy of tube trips across the city they call home. Riding up front is Camden-born musician Jimothy Lacoste.

How would you describe your style?

The past three months, I'd say relaxed, clothes that get things done. An outfit that looks good to slap on, to quickly do things during the day. I've not really been going crazy with extravagant clothes. I've got too many clothes now, I'll be taking way too long to make a decision, it's time wasted.
Have any particular subcultures influenced you in terms of clothes?
Seventies culture, sport culture, classic culture… Old people, mainly. My older friends. Golf and tennis culture. I've never played golf, my coordination is bad. I don't know if I can really hit a ball like that.
What were your first memories of public transport, travelling in London?

Probably asking my mum to take me to a station to look at trains when I was maybe eight, in Kilburn after church. I was scared of them, these big trains, the tracks… I wanted to see, hear and feel the power.

Conquer your fear?

That's it. It was the National Rail, the old Silverlink overground.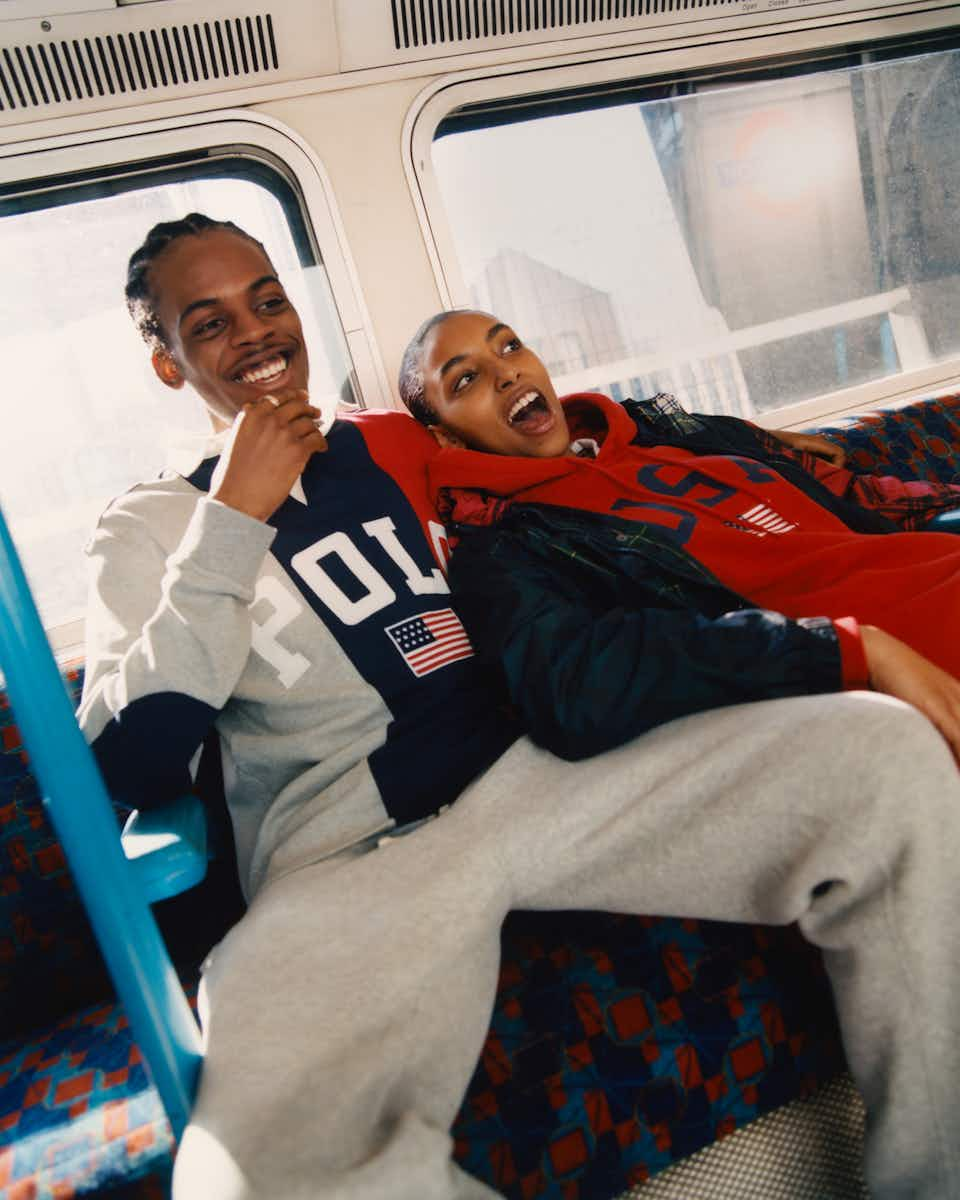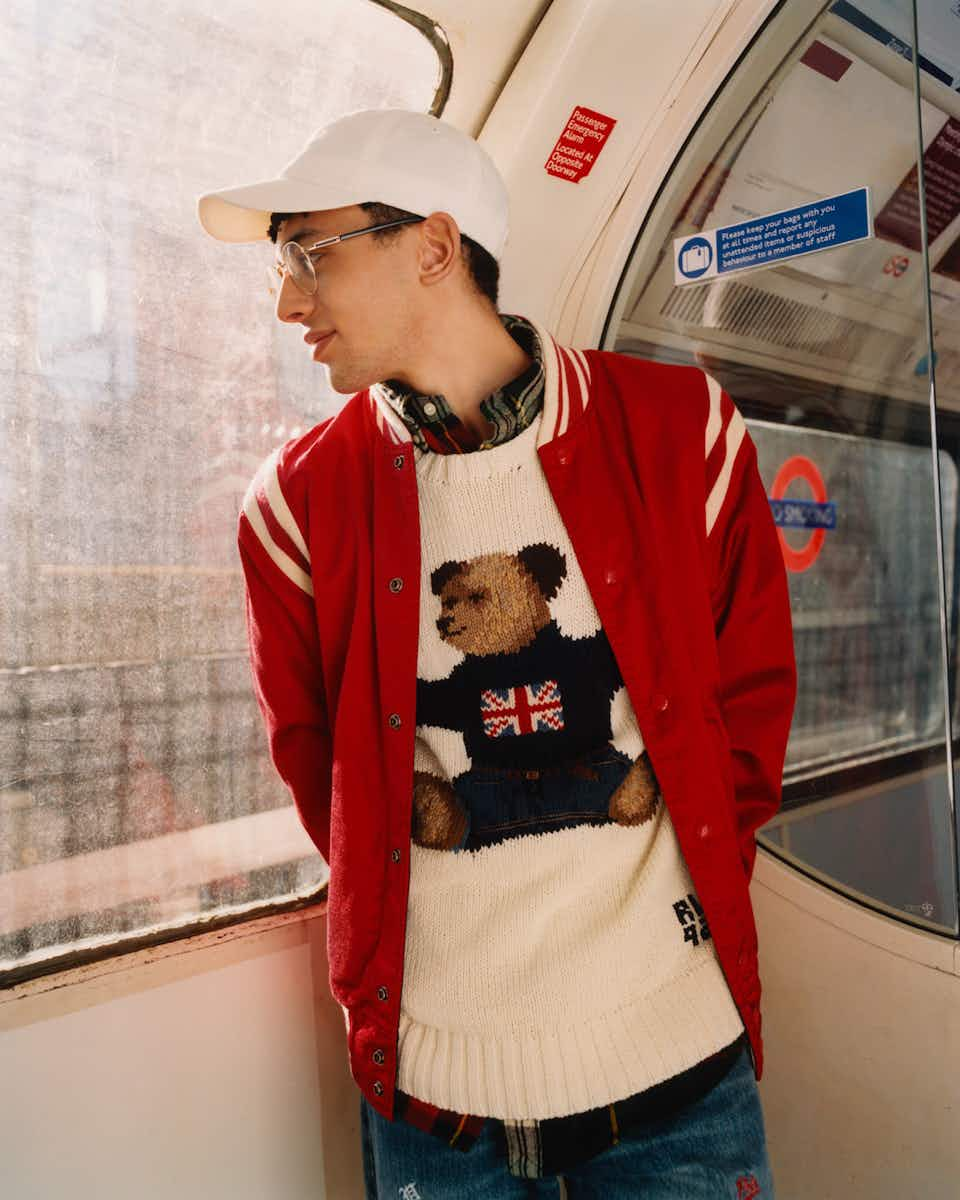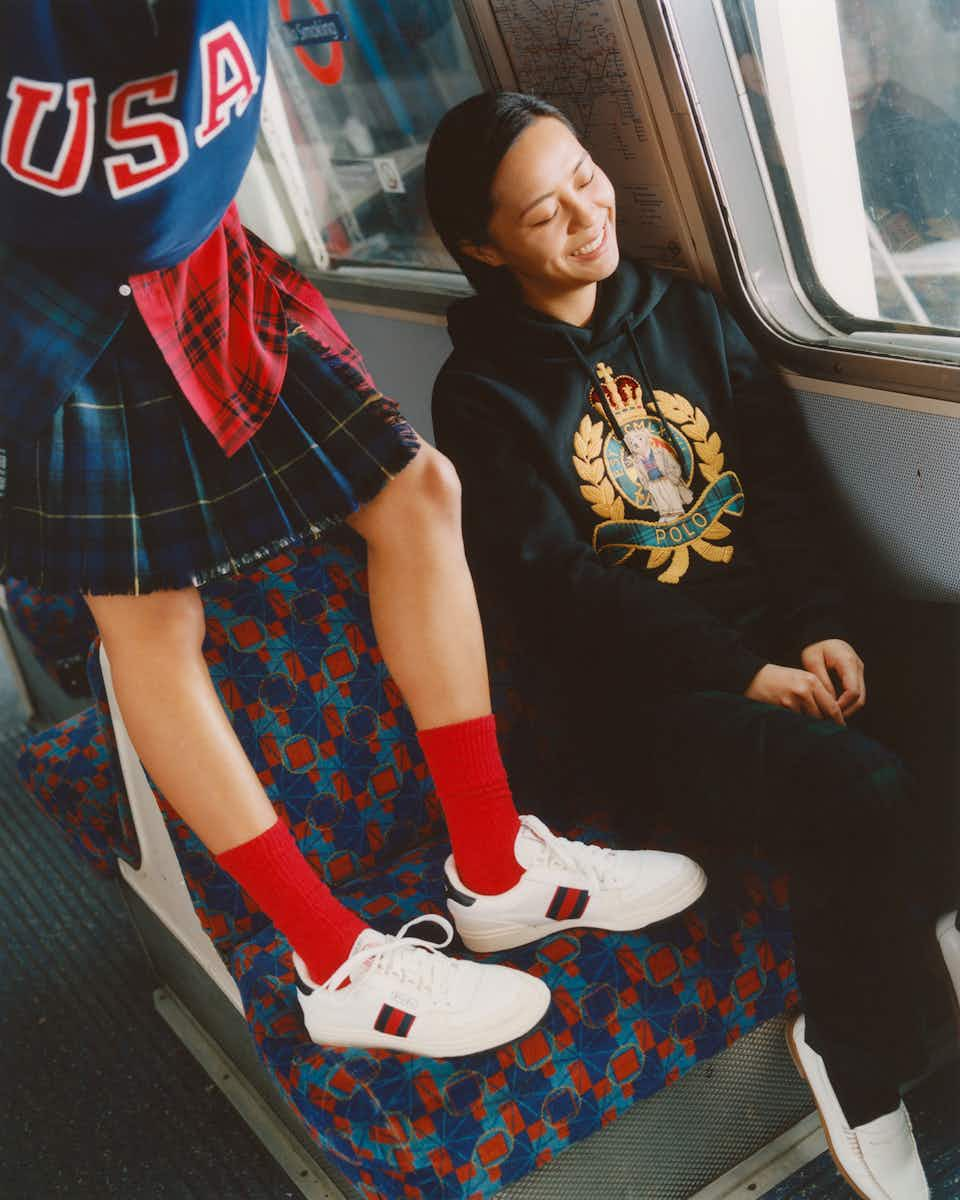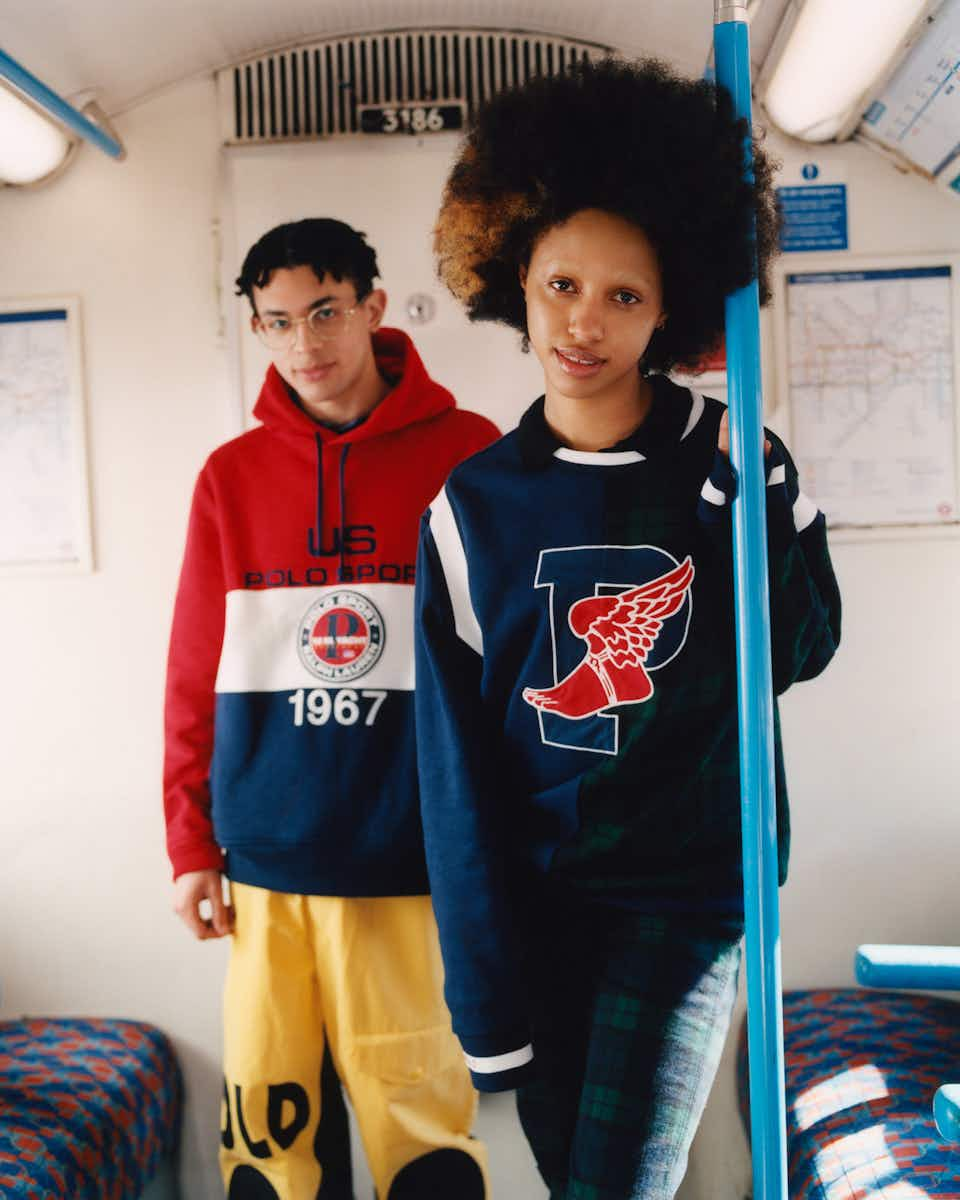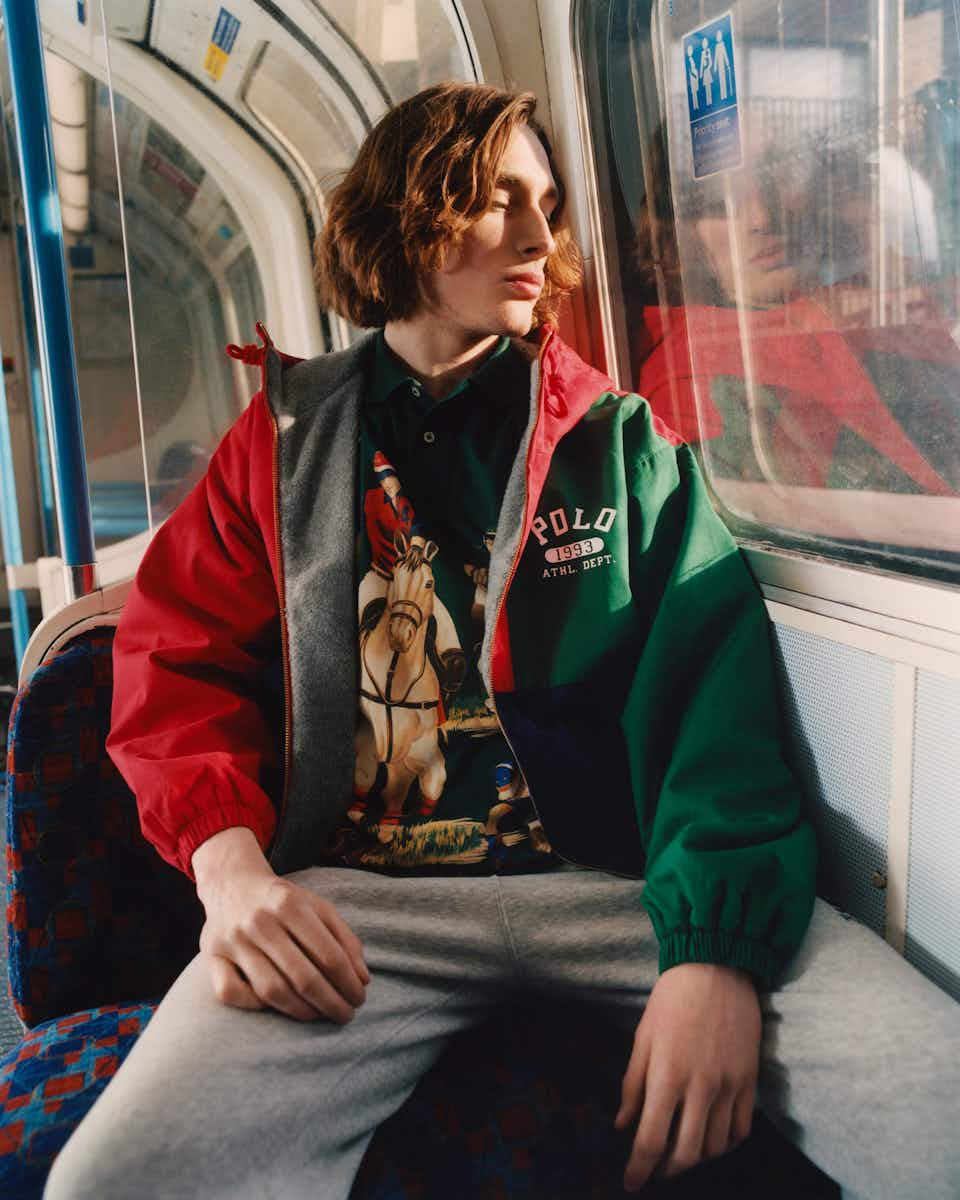 Have you found any good places travelling around on the tube?

Less central places, like the Jubilee line, up Kilburn. That one's fun, it's not packed. There's views and that. But then the Central line outdoors, I don't like. It's too fast. I'm trying to relax on the train.
Where are you gonna go in London when things open up more?

Primrose Hill. Whitechapel.
Why?
Primrose Hill is next to me, and there's a festival feeling. When it's gonna be hot, it's gonna be mad there. Get there at one in the afternoon and try to leave at 4am. Then Whitechapel because friends are there, and there are good chicken shops. I go to the hidden part of Primrose Hill. There's a really flat bit. On the hill, there's a different crowd there and I get intimidated. Like 37-year-olds that judge me and I don't like that. But on the other side there's a bit of everything.

Cast your mind into the near future. It's 21st June. It's a hot evening, you're in the club, maybe you're DJing, maybe you're dancing… It's a whole vibe. What are you wearing?

I'm gonna wear boots, jeans, my sweater and then talk to some girls straight away. I can't afford real boots at the moment. Maybe by May I'll get some better boots. Maybe I'll have the courage.
It all sounds quite hot.
I don't get that hot. I'd wear jumpers in the club. Even if you see me sweating, I'll back it, I'll just drink water man, it'll be bless. I am actually excited to wear tight fitted polos. I've been hitting gym. People need to see the muscles.
Sure.

Browns have teamed up with Ralph Lauren for a capsule collection which celebrates the history and heritage of Ralph Lauren through Browns' unique lens. You can see more, here
Talent: Jimothy Lacoste + George Riley
Photographer + Director: Theo Cottle
Styling: Danny Reed
Creative Director: Alex O'Brien
Creative Strategist: Leo Robins
Executive Producer: Rosanna Gouldman
Project Manager: Rachael Bigelow
Production: Louise Nindi + Sami Ambrose
Hair: Amidat Giwa
Makeup: Thomasin Waite
Director of Photography: Joseph Gainsborough
Edit: Millie Gray
Music Composition & Sound design: Cal Swingler
Grade: John O'Riordan @ Pundersons Gardens
Retouching: Jack Hunter
Casting: Isabel Bush @Joni Casting
Additional Talent: Hannah, Iva, Oscar, Ugo