Jun Takahashi: The Godfather of Japanese Streetwear

The visionary behind cult label UNDERCOVER, talks punk, the art of collaboration and the "madness and humour" of Cindy Sherman's work.

Jun Takahashi is the creative polymath behind cult label UNDERCOVER. Born and raised in Tokyo, the Japanese designer's heritage, alongside some fairly eclectic influences, have been woven into UNDERCOVER's DNA since it was founded back in 1990. And the label remains a pure expression of his creative spirit to this day.
Having studied at Tokyo's prestigious Bunka Fashion College, it was upon graduating in 1988 that Takahashi discovered Malcolm McLaren, Vivienne Westwood and London's by-then well-established punk scene. His love of the brand prompted him to create Seditionaries – a book documenting his and Hiroshi Fujiwara's vast private collection of Seditionaries clothing. It also led to his becoming the lead singer of punk-rock cover band Tokyo Sex Pistols and to launch his first clothing line AFFA (Anarchy Forever Forever Anarchy). It's a scene that has inspired him and his Undercover collections ever since.
With meticulous attention to detail, an artisan approach and deep affection for art and music (think co-labs with Cindy Sherman and pieces riffing off the work of Patti Smith, Joy Division, David Bowie, Nirvana and Talking Heads) – Jun has long been joining the dots between mainstream and underground culture.
For his SS20 collection shown in Paris, Jun enlisted legendary American artist Cindy Sherman for a second collaboration. The collection found itself in a darker, sleeker place than previous seasons, playing out as an all-black offering of slick tailored suits and silk pieces featuring prints from Cindy Sherman's Untitled Film Stills series taken between 1977 and 1980.

Jun's love of all things dark and mysterious is evident in his stores too, in which delicate jewellery and accessories hang atop decaying skulls and roses surrounded by taxidermy crows, beetles and moths. But perhaps what's most surprising about UNDERCOVER is that until this week, it has never traded online.
Having worked with the strapline, ​"We Make Noise Not Clothes" for 29 years, it's rather surprising they've not done it sooner.
The Face caught up with Mr Takahashi to discuss his punk origins, the art of collaboration, and UNDERCOVER's evolution into the cult name we know and love today.


Hi Jun, what have you been up to for the last few weeks?
I've been having a meaningful time.
The atmosphere at your most recent menswear show felt moodier than previous seasons, why the change?
I wanted a new challenge for myself. I wanted to break away from the streetwear boom that has spread through the streets.
Your SS20 collection revisited the work of Cindy Sherman, you must be a big fan?
I am a fan of her work, especially her images that express a mix of madness and humour. We're also friends on a personal level. Two years ago we collaborated on a women's collection, but this time her work closely matched the theme we had going for our men's collection. I also wanted to wear her work myself.
What's your approach to collaboration?
I only collaborate with those who have something we don't. I believe that mutually respective relationships are the most important. The design process varies depending on the season or the theme.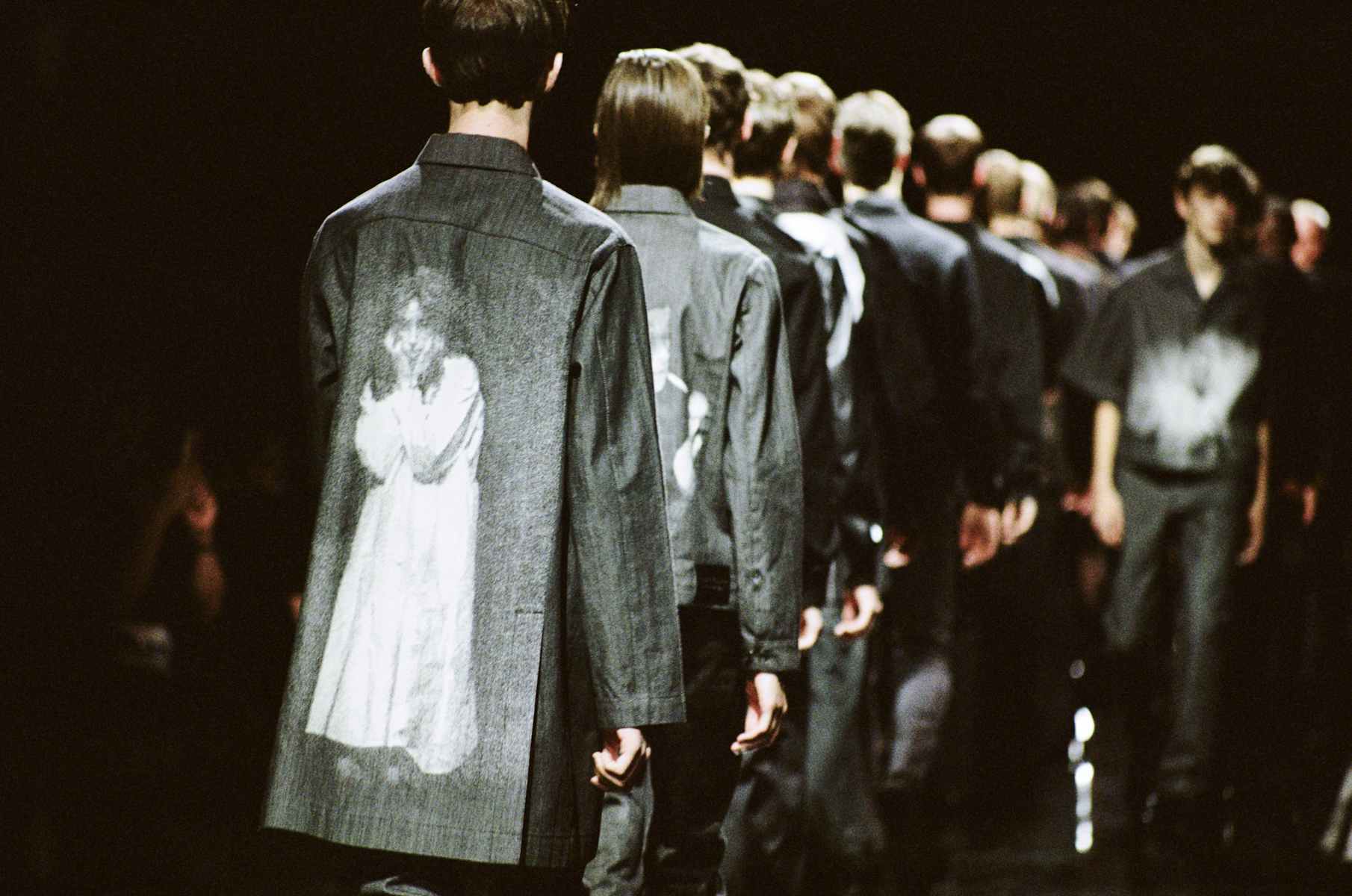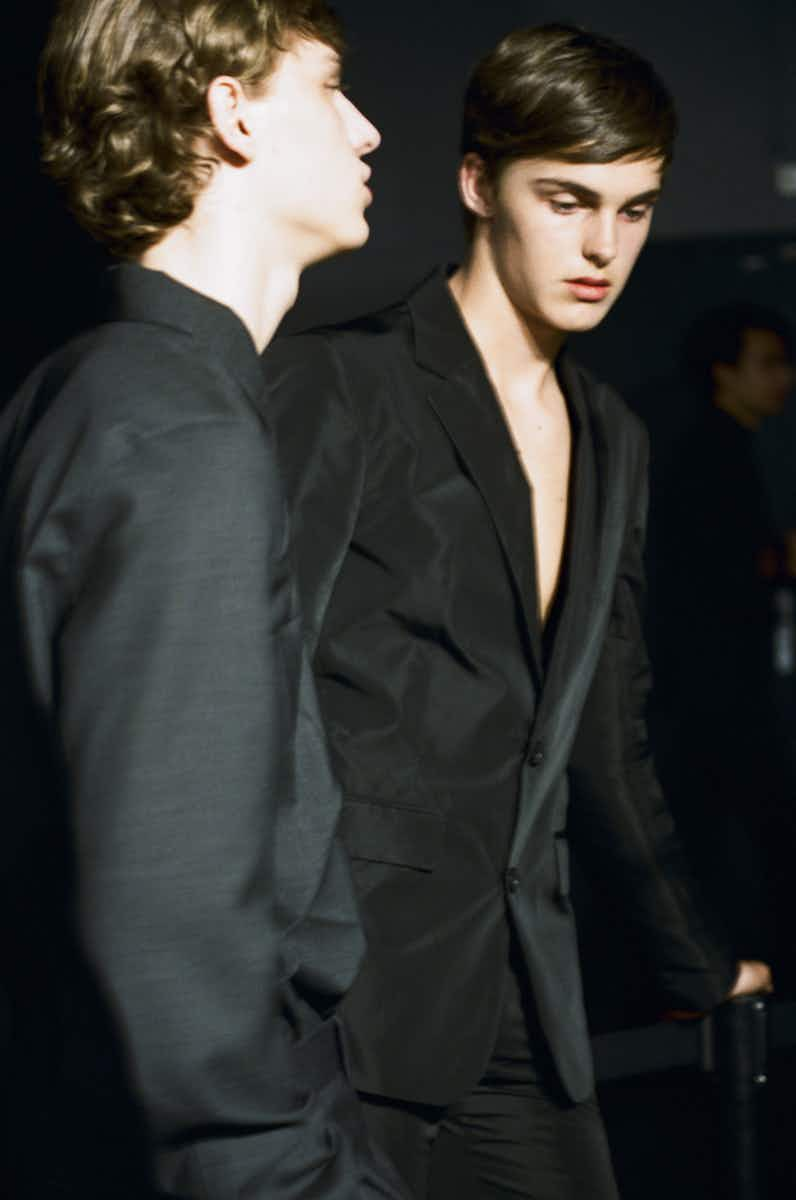 Do you have a go-to source of inspiration when designing new products?
The sensibility and intuition that I was born with.
The punk era was hugely influential for you when you started UNDERCOVER – and created the incredible Seditionaries book with Hiroshi Fujiwara – does it still influence you today?
My philosophy of breaking down stereotypes remains unchanged. Hiroshi and I were long-time collectors of Seditionaries. We made the book hoping to give lots of people the opportunity to see the brilliant clothes that influenced us in our adolescence. When I was studying design, I was somewhat forced to be in the band. It wasn't something that I intentionally chose to start.
How do you think UNDERCOVER has evolved and adapted since its inception in 1990?
It has been naturally changing along with the flow of my thoughts. Even now, I still have no clue what the future holds.
Tell us about the UNDERCOVER Records concept. You've collaborated with Thom Yorke, Zomby and Mars 89 – what do they share with you and the brand?
It started with imaginary bands that I created, then little by little it has developed and now we are actually making music. All those artists have their own world views, they have own way of approaching things, and are unique in their own ways.
Your love of music has always been at the forefront of what you do, what do you listen to when you wake up, in the studio and on the road?
I don't listen to music when I wake up. I want to listen to it when when I'm driving to the studio, but because my car is vintage the sound doesn't work well so I can't. In my studio, I check and listen to new releases online everyday. I also play old vinyls too. When I have time, I DJ by myself with the equipment in my studio.
What are the last five things you listened to?

More like this