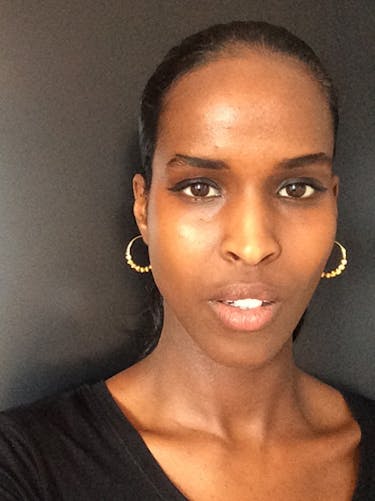 Zainab Jama
Consultant specialising in strategy, marketing & PR.
"I'm fas­ci­nat­ed by our cul­tur­al­ly savvy youth market"
You'll find it hard to find a brand which Zainab Jama's fingerprints aren't all over. From Supreme to Louis Vuitton, Google to Converse and Nike to Calvin Klein, Jama's presence is engrained in the spirit of youth culture on a global scale. As well as this, Jama co-ran Deviation – one of London's most successful club nights. As a highly sought-after consultant and brand strategist, Jama's omnipresent influence has shifted the way brands communicate with their demographic, ensuring global brands are at the top of their game.

What's your zodiac sign?
Capricorn

Song you want playing when entering the club.
Armand van Helden – 'U Don't Know Me'
When do you feel most happy?
When I sit down to watch the latest episode of Eastenders with a cup of tea

Most overused phrase.
LET ME LIVE!

---