Martine Syms has big feelings too
The Los Angeles-born, globally-renowned artist uses video, publishing and performance to examine representations of Blackness in her work. She's shown at New York's MoMA and London's ICA and, surprisingly, is a fan of Bournemouth football club.
One of the hardest tasks so far this year has been to find inspiration. What do you do or where do you go to be inspired?
I found inspiration in my friends, in my collaborators, in watching Met Opera streams, trying to learn an aria, discovering new music on NTS Radio [Syms' radio show, CCarTalkLA, airs once a month on NTS], drawing oil pastels and swimming. I spent a lot of time being bored, too. It reminded me of being a teenager, subject to the whims of others. Staring out the window. Letting my mind wander.
What are the things that have helped or you have done to keep focused and positive this year?
I gave myself a lot of time and space to have BIG FEELINGS. I try to walk the dog (me) every day. I decided that pain was OK but suffering was not and I gave myself everything I needed. I saw my government-sanctioned friend group as much as I could. I did not care about the things I don't care about. I ignored phone calls, text messages, emails, invitations, confessions, propositions, Zooms. I deleted Instagram. I got a burner [phone]. I took an introductory class in Classical Chinese Medicine. I fell in love. I got dumped. I played guitar.
I read that you play in a five-a-side football team. I have to ask: when did you get into football, who do you support and who are your favourite players, past and present?
I started playing when I was four. I stopped in high school and picked it up again a few years ago. I'm really bad at picking favourites. I had the most fun [in Paris] at a PSG game! The coolest match I ever saw was between two all-female over-60 teams in South Africa!
One of my teammates told me that the team chooses you, you don't choose the team – so by that logic I support Bournemouth FC, but it's a very long story.
As for players: shout out to Briana motherfucking Scurry! [retired US national team goalkeeper] RIP Maradona! I love Becky Sauerbrunn [top defender and US team captain]. And I often Google old photos of [Portuguese icon] Eusébio when I'm feeling down.


Before Covid-19 hit, you showed your work Ugly Plymouths (2020), first in February in LA and then in London just before our second lockdown in October. How did it feel to open the show in LA and then again in London?
The world radically changed in between those two shows. In February, I'd been deep in production on the new piece. The show opened alongside cataclysmic life events. It was a big fun day in a long crazy week. I partied hard enough to alter the space-time continuum. Everything was happening at once and I was digging into my reserves to get through to spring. Quarantine felt like a wish I'd been granted. Like in movies when you don't think through all the consequences of what you asked the genie for and he laughs, [saying:] ​"Mere mortal, you are but a fool."
October was very different. There was a long queue outside my show like a nightclub. I couldn't remember what the piece was about. It changed in my mind or I'd changed or something.
As a multimedia artist, how do each of the different mediums you work with play a role in how your messages are conveyed? Do you prefer one medium to another?
I listened to a beautiful interview with [the author] Arundhati Roy the other day and someone asked her this. She said, ​"The inquiry is always the same." I agree. Form longing for formlessness.
Is there a singular narrative, or multiple narratives, you like the audience to capture when viewing and experiencing your work?
No. I want my work to reach people.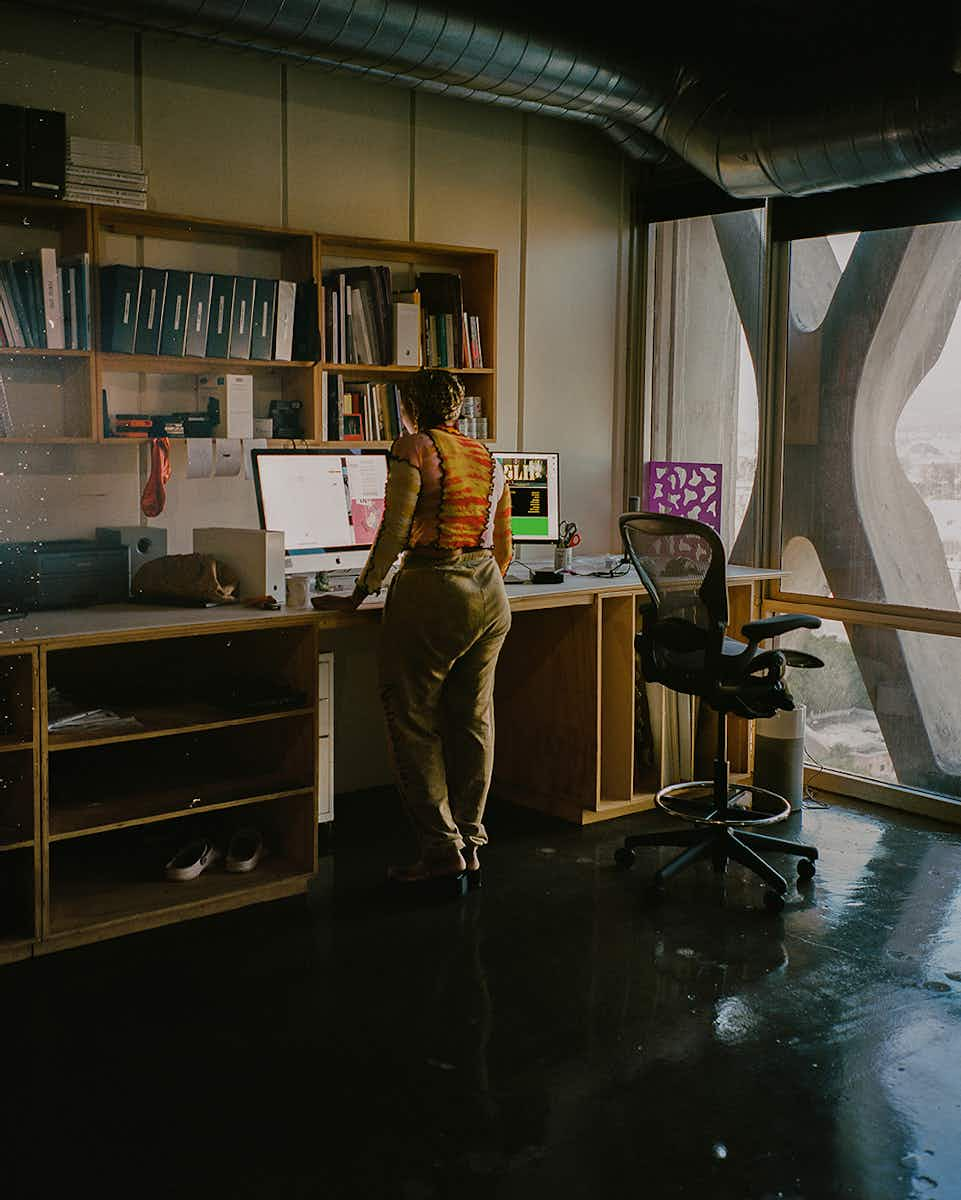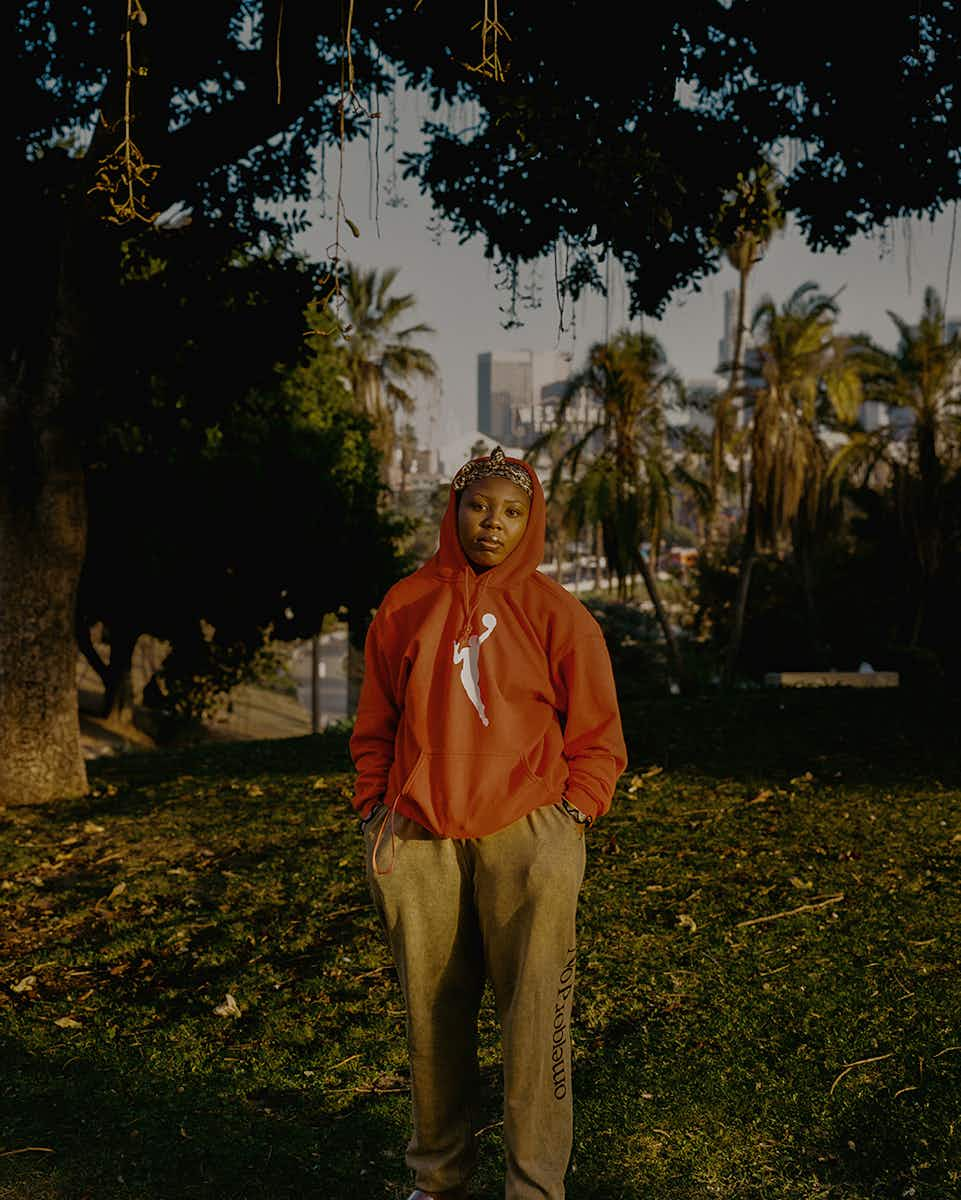 I read you've used the term ​"conceptual entrepreneur" to describe your practice – is this way of working true to you today and what would you say have been the positives and negatives (if any) of working this way?
I don't use it anymore, but it will never die. I made up that phrase so no one would ever describe me as an artist-slash-DJ. Really it just means, Yo hago lo que me da la gana [Spanish for ​"I do whatever I want"].
How important is it for you to share your real-life experience in your work? Is it something you've always been comfortable with doing?
What is real life? Just kidding. I'm not comfortable sharing my real life experiences, but I think it's OK to be uncomfortable. I make it OK. I don't require myself to be comfortable. That way I can just get on with it. If I waited until I felt good about everything I'd literally never leave my bed.
Since the raised global awareness of Black Lives Matter last summer, so many promises for change were made. How were you feeling at the time and how do you feel now?
I've participated in many conversations about diversity, inclusion, equity in art and technology, and I'm looking forward to seeing changes one day. I'm dissatisfied with the outsized effort it takes to make a tiny success. Years ago I decided to use my time in a way that wouldn't kill me. These conversations are inadequate and place an additional burden on the people who are already challenged in a myriad of ways on a daily basis. Conversations make those in power feel good about reinforcing the status quo.
I cannot overstate the rampant conservatism and outright racism that is endemic to the contemporary art world. Scarcity is its economic engine. Let's always remember that. Every single part of this system, particularly its institutions, are intertwined with white supremacy.
I could give you a list of policies that improve equity: salary transparency, paid internships, permanent positions, higher pay, worker-centred governance and material, sustained, structured support for non-white colleagues. These would require institutions to commit ongoing operational costs and structural power to these initiatives, or they will fail.
I don't know how we get free, or even how we make change, in this context. I think about it every day.

What are your thoughts on the rise of information-sharing and signal-boosting on social media?
Social media companies make money for corporations through advertising. I don't believe corporations are benevolent or have my best interests in mind. I think they will mine all of my information and sell me to the highest bidder. I think they prioritise certain kinds of information and signals and hide all of the others.
Do you think social media is an effective tool in creating awareness on serious social, cultural and political issues?
I haven't been convinced yet. It's created an awareness of how to appear aware of social, cultural and political issues but I think people would learn more from reading books they got from the library.
Since last summer, I've seen an incredible wave of Black artists and creatives offered new opportunities in systems in which they have been previously ignored. You've touched upon what Black creatives could do to forge their own paths in the past in [2013 essay] The Mundane Afrofuturist Manifesto. What do you think artists and those in the industry could do or should do to keep the message of BLM alive to effect real change and opportunities for Black artists?
I want white people to get asked this. What are they doing? I never doubted that Black lives mattered. The message is my life. I keep myself alive against the odds. Against all the people who want me dead. That's how I affect real change. I stay alive. I do whatever the fuck I want.
Martine Syms' new book, Shame Space, is published by Primary Information. In 2021 you can (hopefully) see her presentations at Liverpool Biennial, a new video installation at the Fondazione Sandretto re Rebaudengo in Turin and the Philadelphia Museum of Art, and exhibitions featuring her serial work She Mad at Tramway for Glasgow International and Kunsthall Bergen in Norway. Plus lots of other cool shit she can't talk about yet.

More like this