Los Ange­les
Culture

Volume 4 Issue 001: Cross-dressing and pill-popping with the Euphoria star.
Life

Photo of the day: Character actors from Com2uS's East Legend video game take a rest during the E3 Electronic Entertainment Expo in Los Angeles, California, U.S. on Wednesday 12th June.
Music

SF once had a thriving scene of scuzzy rock bands – but gentrification has chased it all the way to LA.
Music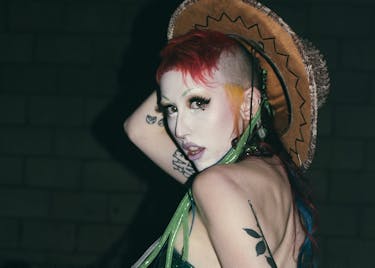 More than just Jordyn Woods' mansion parties, LA is host to a thriving ecosystem of raves.
Music

He once was broke, now he's a star. With spontaneous bursts of creativity inspiring his new album, The Face finds the rapper on a wild ride in Los Angeles.