Kenzo AW21: born to be wild

Felipe Oliveira Baptista's vision for a post-pandemic future is optimistically club-ready, embracing every colour of the rainbow and capturing the exuberant spirit of Kenzō Takada's design legacy.
Since taking the reins at Kenzo in 2019, Felipe Oliveira Baptista's vision for the house has been one of two halves. From the opening look of his debut collection last February – with its Darth Vader-esque bonnet and billowing cape – to last season's beekeeper-inspired headpieces that fell to dramatically envelop the body, his emphasis on outsize proportions has lent his models the feeling of nomadic wanderers, or even something even a little more dystopian.
On the other hand, there have been notes of optimism, too: just take Oliveira Baptista's deep dives into Kenzo's print archives, from which he's drawn everything from tiger motifs inspired by the house's mascot, to bold and riotously colourful abstracted florals last season.
This time around, Oliveira Baptista seemed to hit upon his most convincing fusion of these two elements. Set to an exhilarating soundtrack by the avant-garde electro musician Planningtorock, dancers cavorted across a blank white stage at the Cirque d'Hiver in Paris, wearing an array of garments that took his taste for warped, loose-fitting silhouettes and brought them vividly to life through movement. (The lookbook images, which featured said dancers captured mid-movement – some leaping in the air, others appearing to run towards the camera, arms outstretched – captured this energy equally effectively.)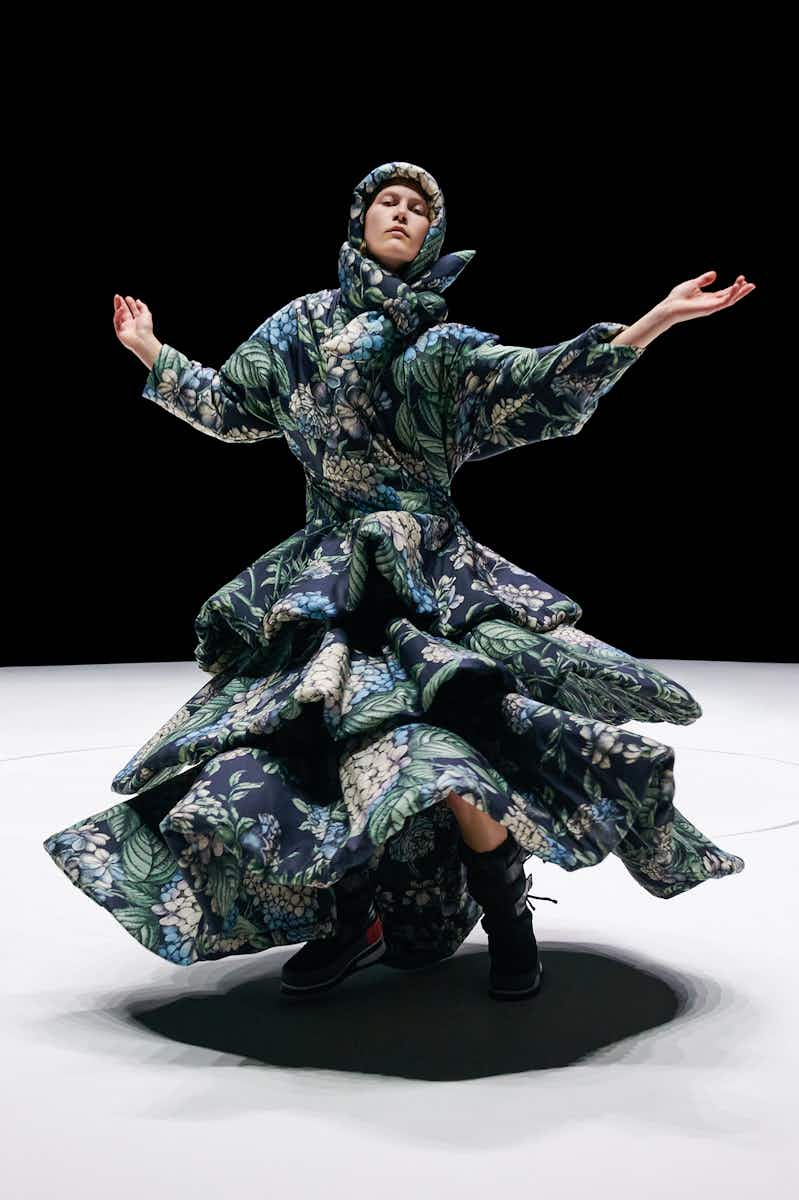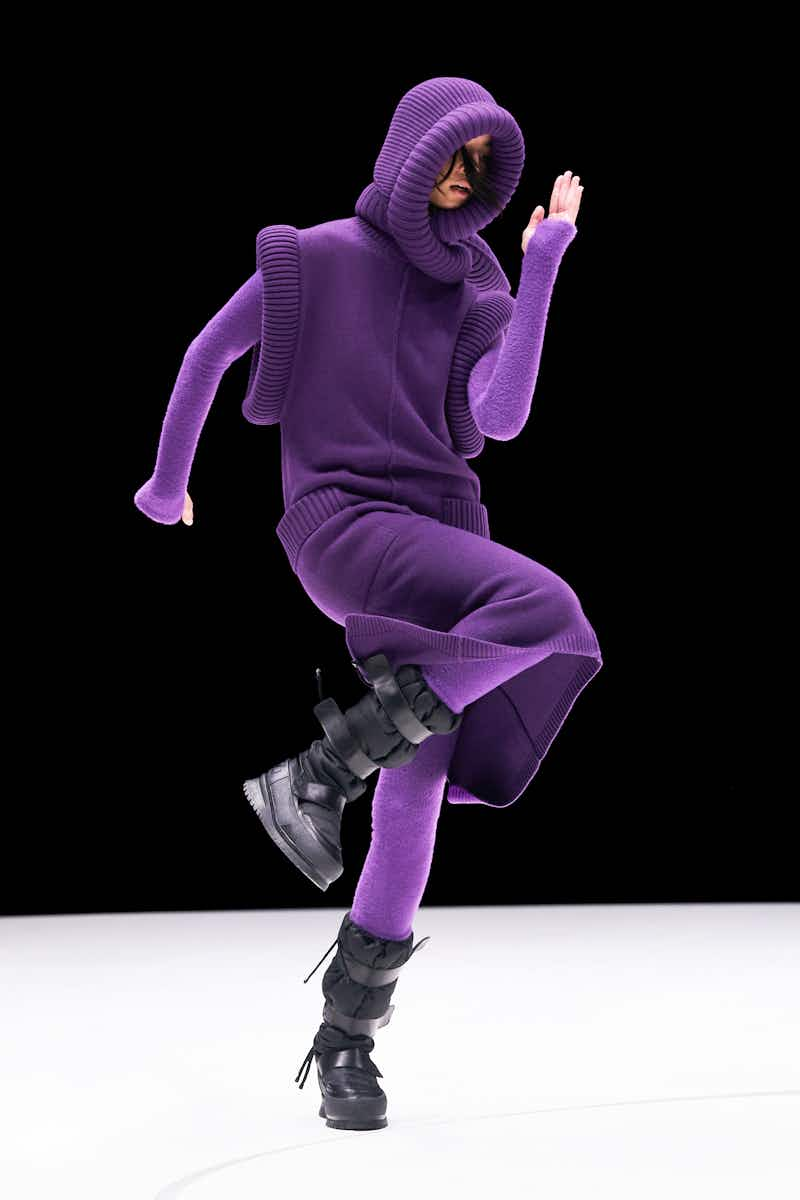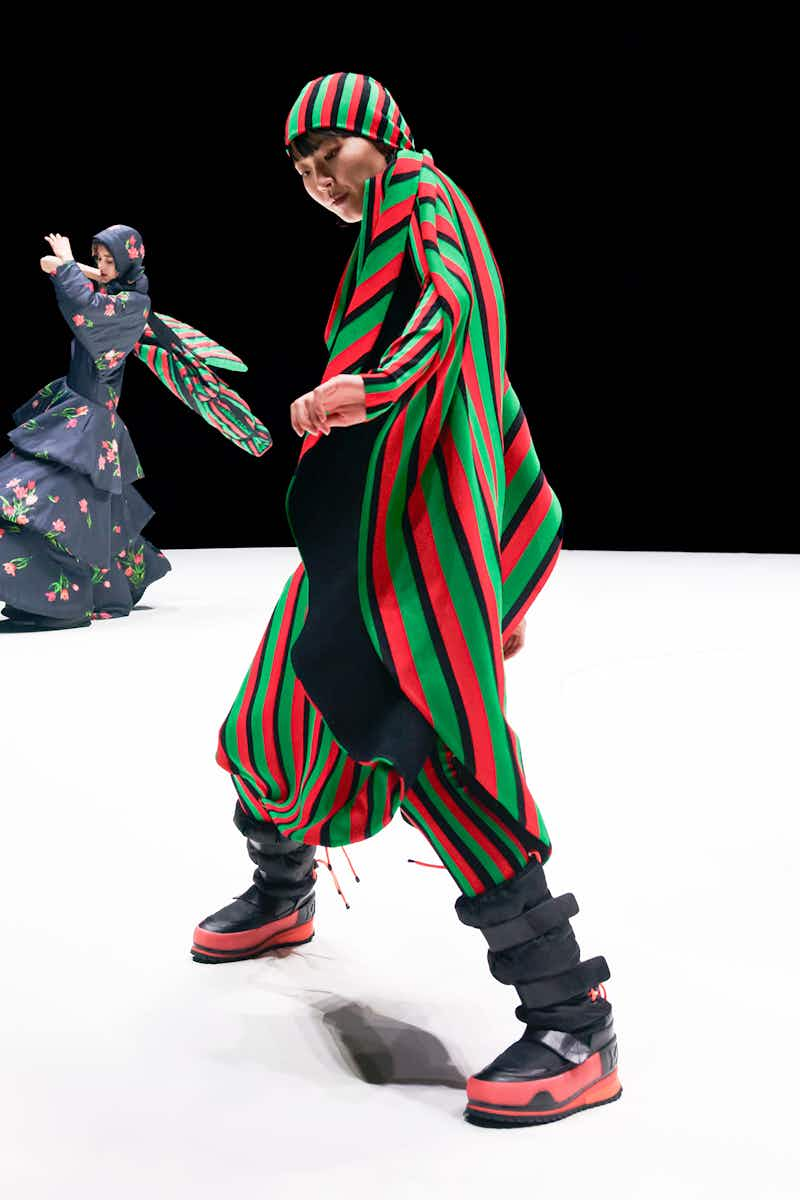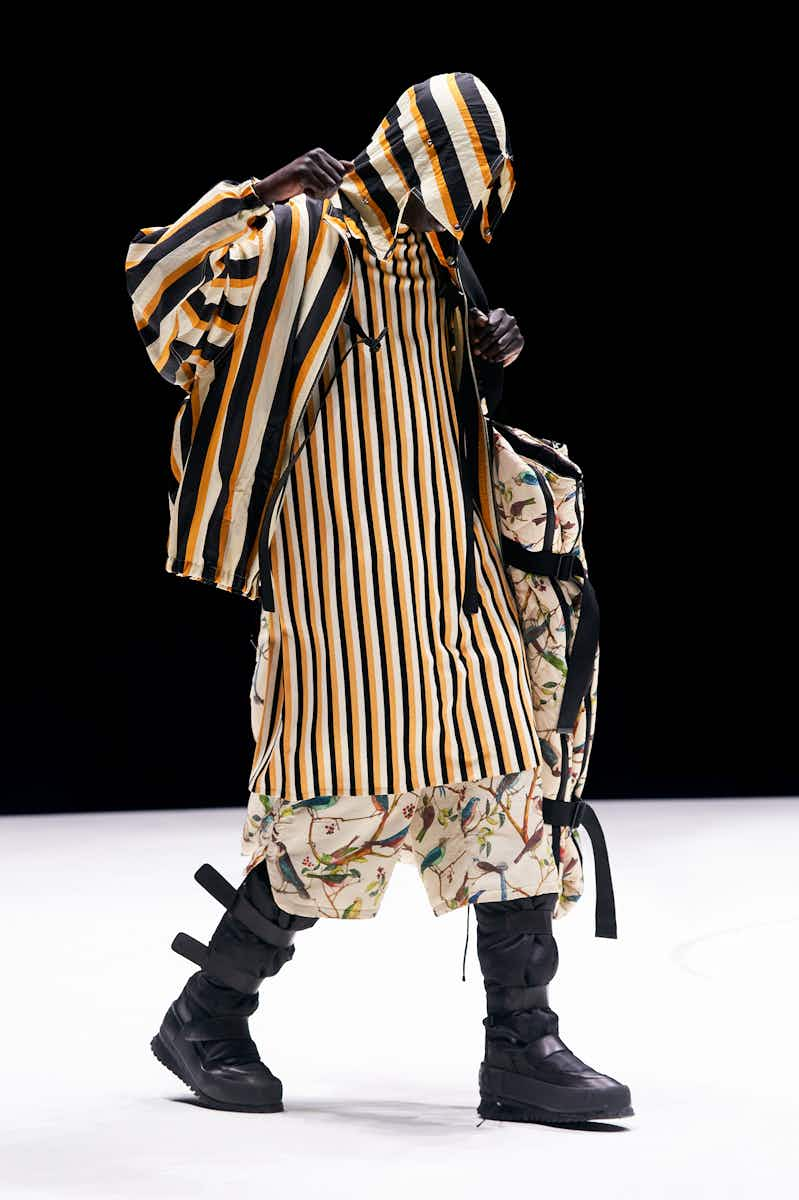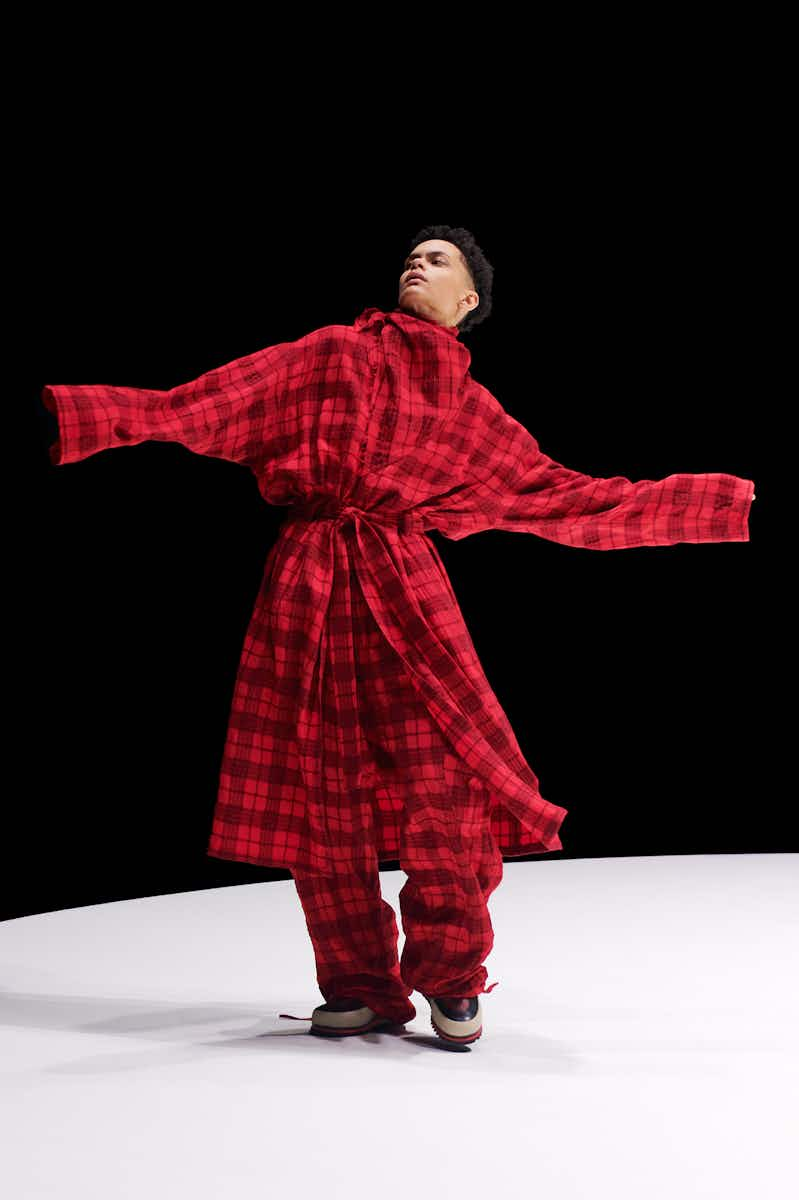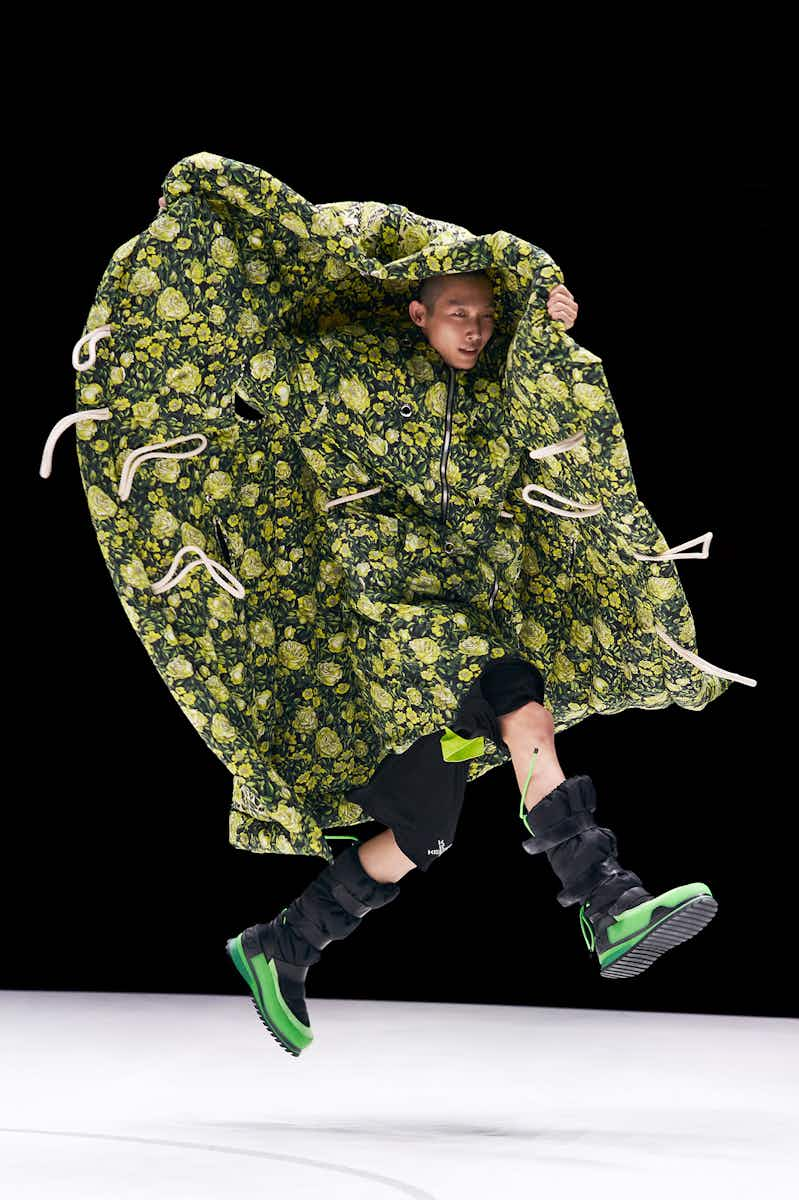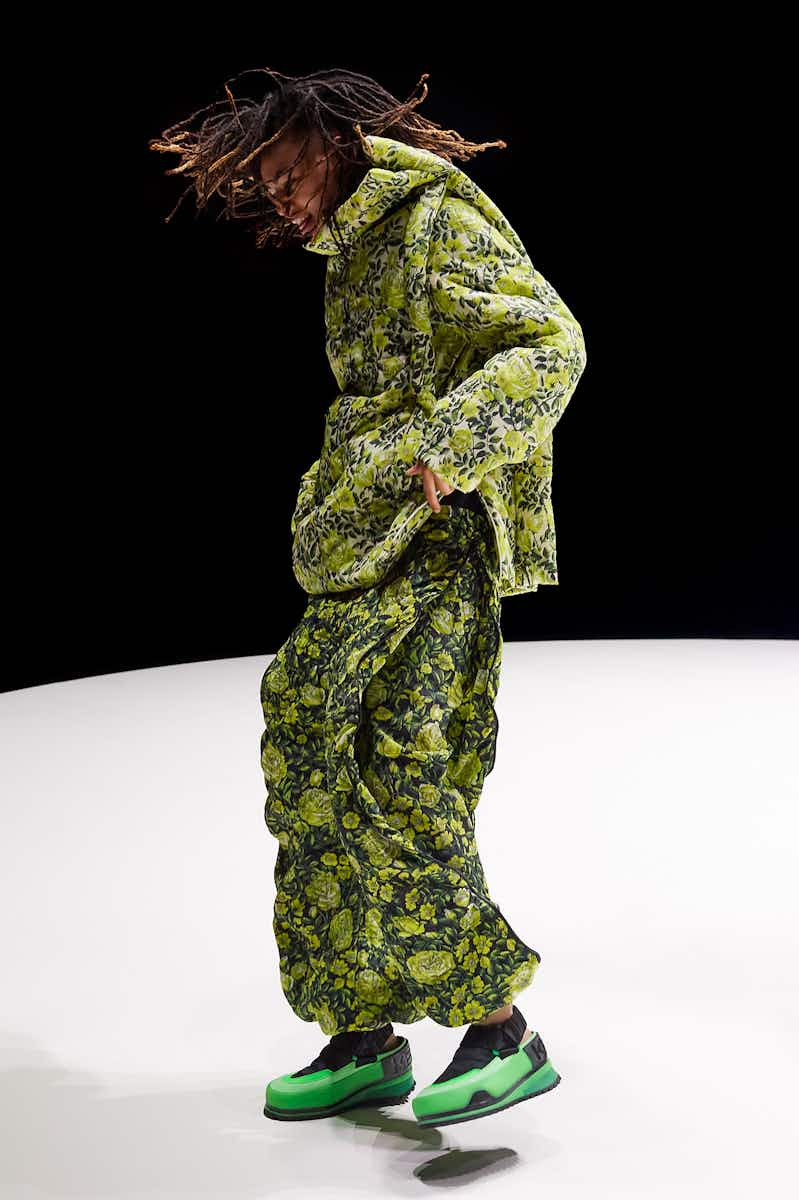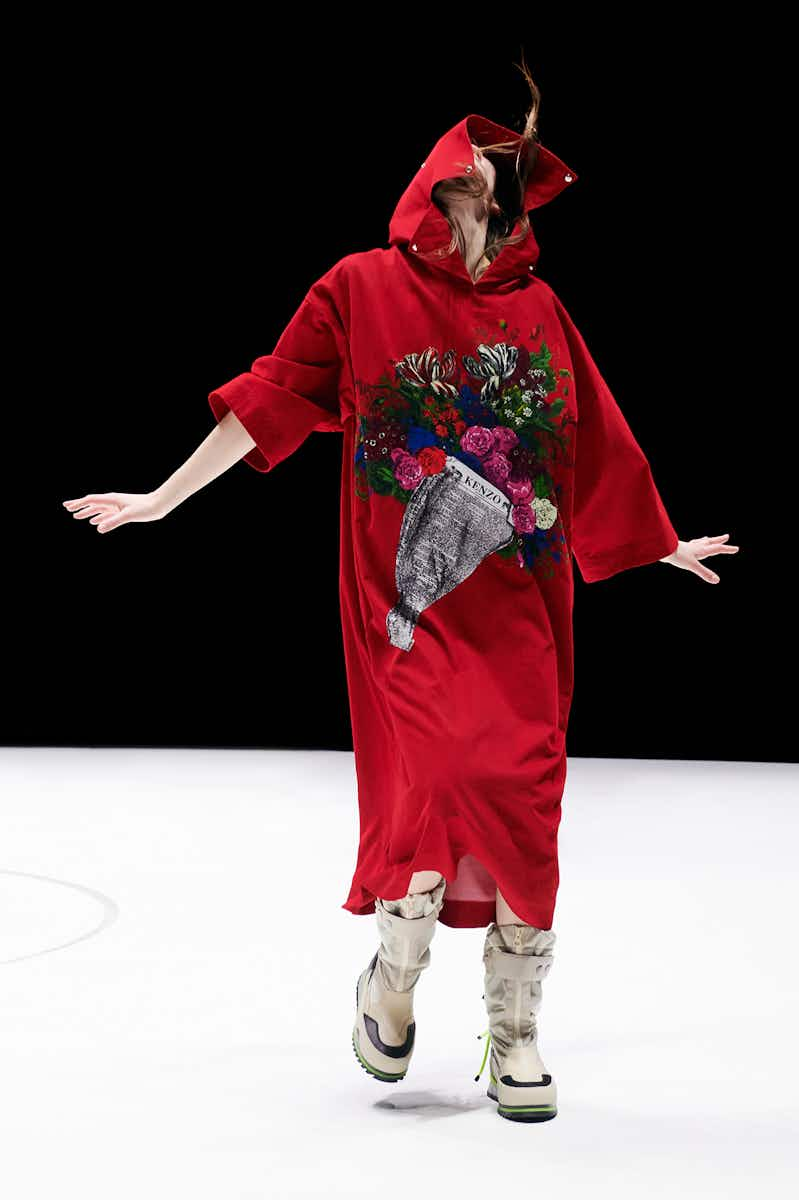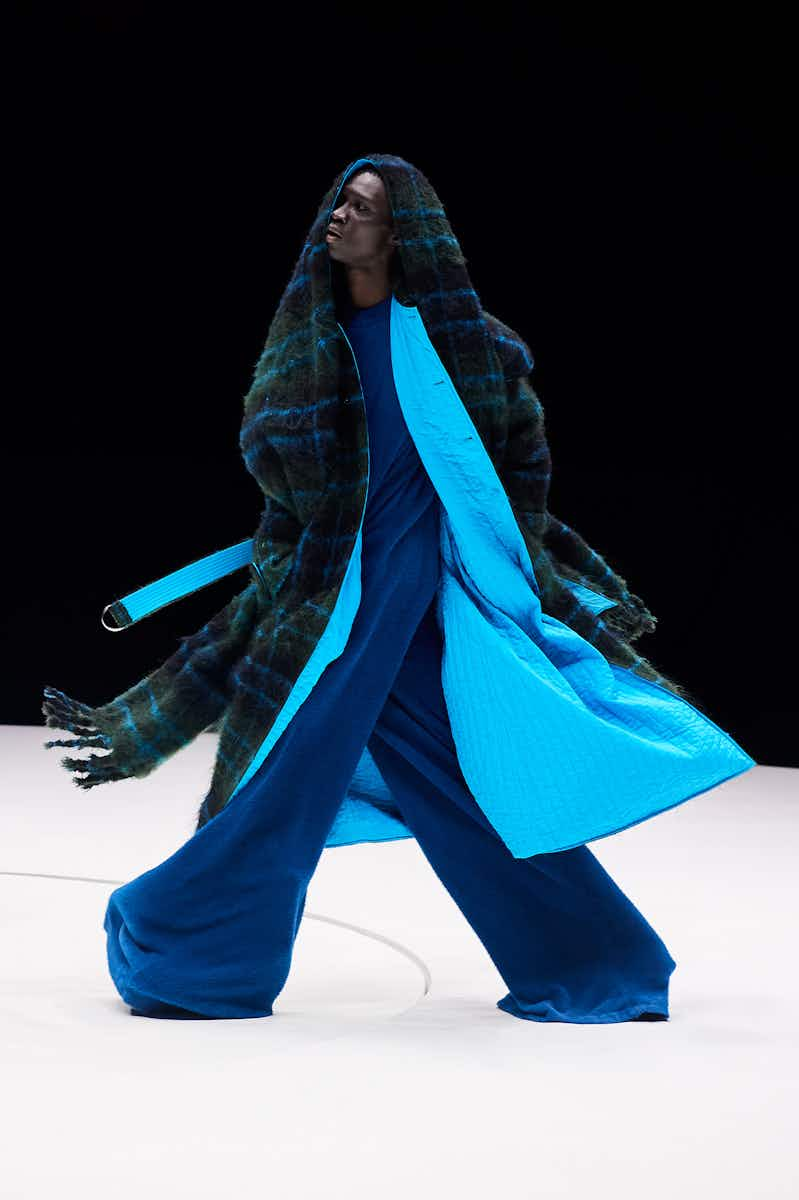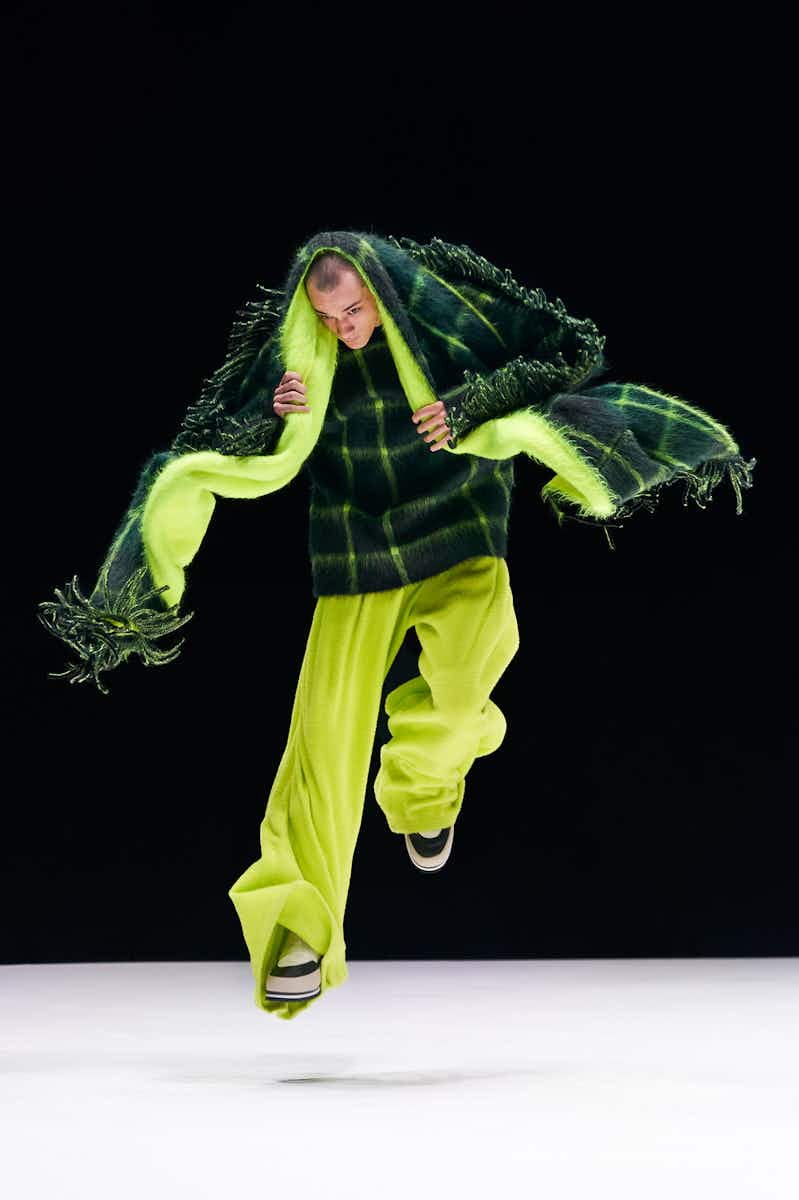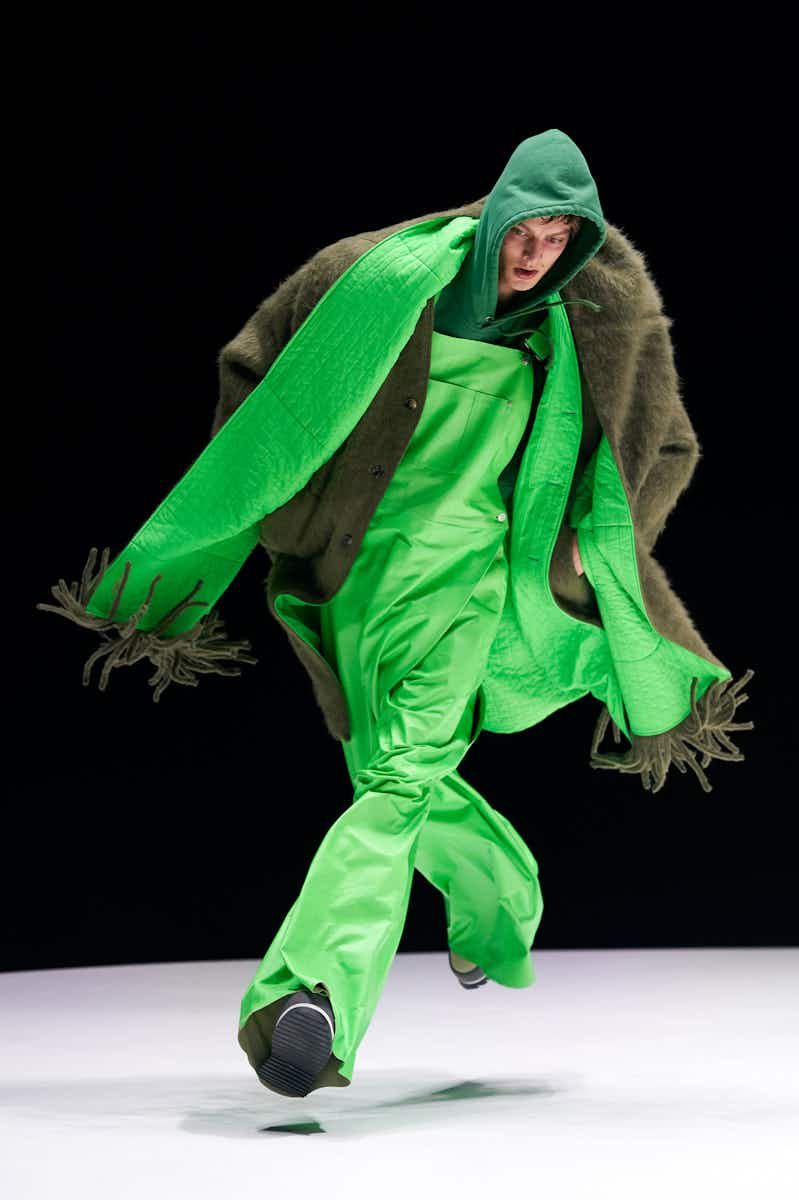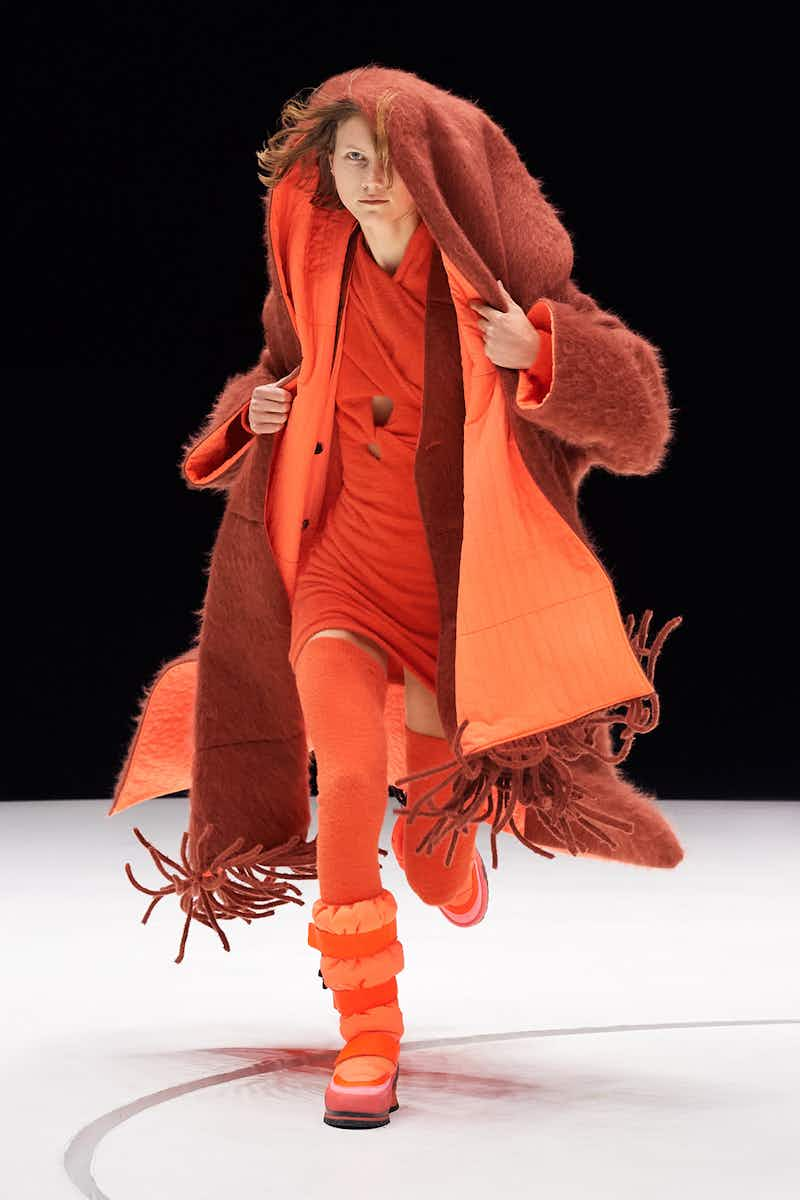 The most striking aspect of the collection might have initially been its kaleidoscope of colour and prints, from acid greens and indigos to stripes, plaids and florals galore, but it was the technical elements that proved especially interesting upon closer scrutiny. Highlighted by the flamboyant poses of the dancing models, a tiered and padded coat dress seemed to fan out like a flamenco skirt, while panelled parkas and trenches in every colour of the rainbow were cut from shiny waterproof fabrics that felt optimistically rave-ready.
And despite the high drama, there seemed to be a pointed focus on practicality, whether in strappy snow boots or dresses dripping with pull cords to cinch and adjust their shapes while on the go. When the world is ready for the club again, these are clothes that will be as comfortable as they are cheerful.
Interestingly, given the passing of the house's founder Kenzō Takada last October, just three days after Oliveira Baptista's previous show at Paris Fashion Week, it served as a very fitting tribute to the designer's famous eye for colour-clashing prints, loose, layered silhouettes and theatrical runway spectacles.
Oliveira Baptista also noted that this season, he developed an entirely new set of prints instead of looking to the archives. Instead, he attempted to capture the exuberant spirit of Takada's design legacy by updating it to feel almost streetwear-adjacent and ready for the dancefloor. By looking back to the heritage of the house, it somehow made for Oliveira Baptista's freshest and most future-facing outing yet.

More like this