Kitty Shukman on her otherworldly Yeezy designs

The British footwear designer is the mastermind behind some of the the brand's most innovative pieces, namely the Yeezy x D. Rose prototype basketball shoe.

When she was eight-years-old, Kitty Shukman couldn't have possibly imagined she'd one day be designing Yeezy's for a living. Back then, the London-based footwear designer was busy fashioning her very first shoe out of paper. ​"I imagined it being for Marilyn Monroe," she says, ​"and it was zebra printed with a furry tail on the heel."
"I was just always thinking about shoes. When I was sitting in class aged 14, I would obsess over spreads of shoes from that season."
Now 25, Shukman has come a long way from daydreaming in classrooms. Her work has developed into a highly conceptual blend of sportswear and sculpture, each piece of footwear more discerning than the next. And best of all, after completing a cordwainers degree at LCF in 2018 and stints working for Sophia Webster and Y/​Project, she's landed the gig of a lifetime: Yeezy.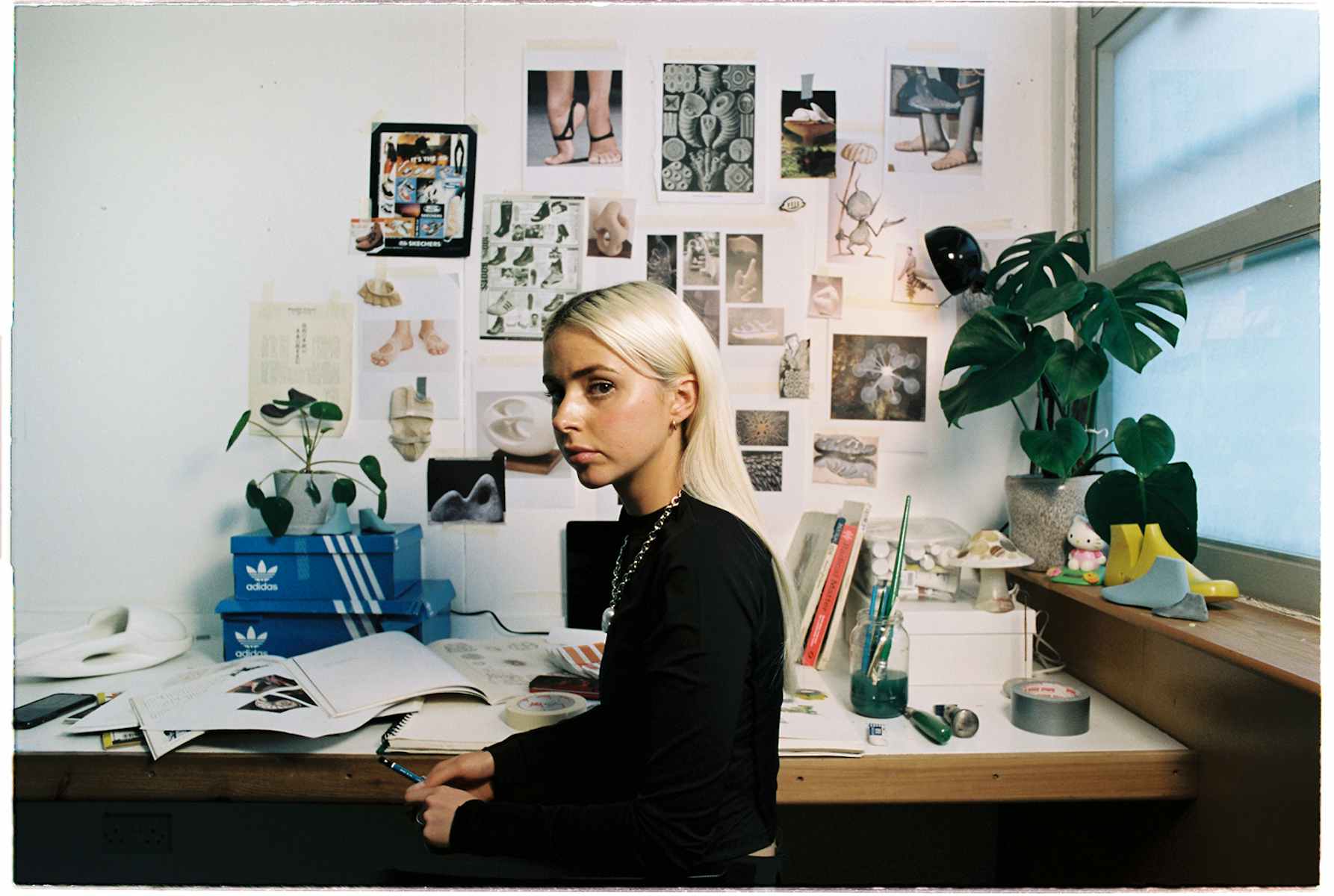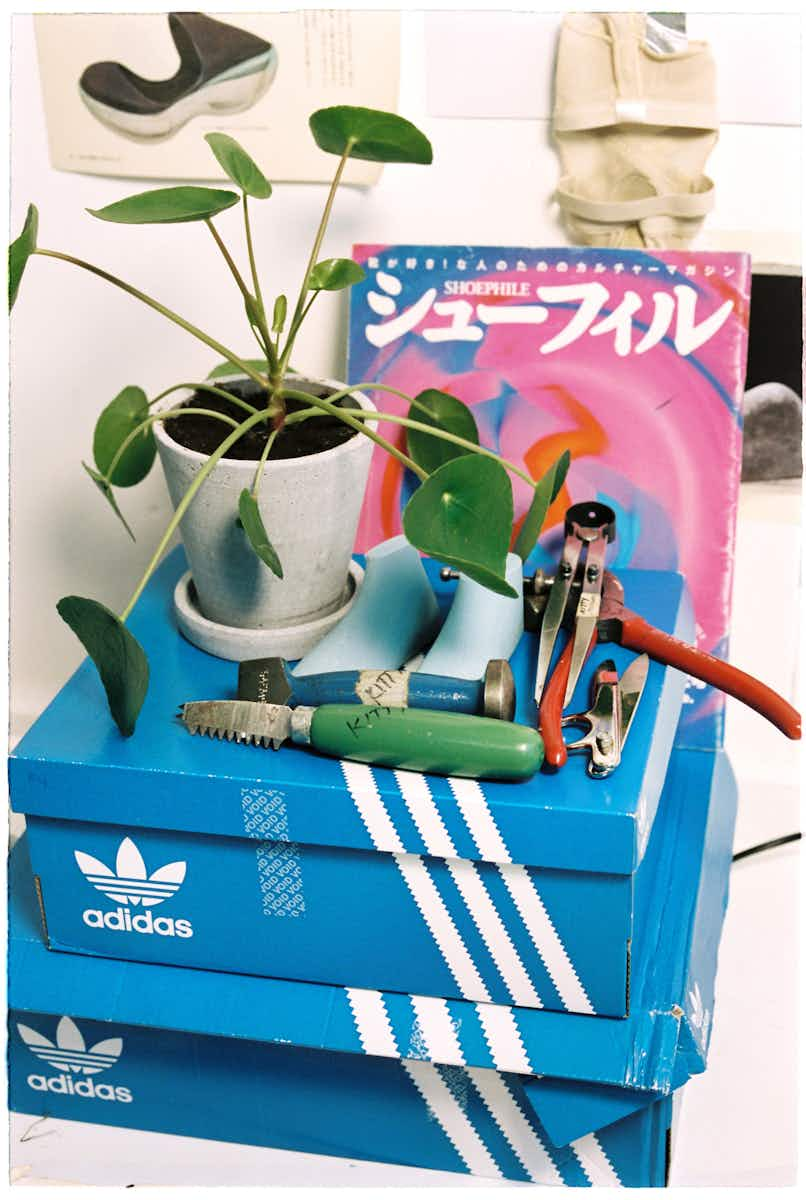 The Yeezy Foam Runner was arguably this year's most polarising pair of kicks. The futuristic, perforated slip-ons sent the internet into a frenzy upon their release, prompting countless review videos on YouTube and fuelling discourse around the role of sustainability within Kanye's brand.
"The Foam Runner is partly made from harvested algae," Shukman says. ​"I think that is the future. You can't be a designer these days without having sustainability at the forefront of your work, and fashion has a crucial role to play in that. It isn't just about plastic pollution or climate change, it's also about creating a system where everybody has equal rights and their lives are respected."
Though Shukman didn't design the Foam Runner, her latest piece, the Yeezy x D. Rose prototype basketball shoe, is similar in that it doesn't compromise on style or sustainability. Originally intended as a bootleg, the Yeezy x D. Rose boasts a sinuous, intricate foam silhouette even more unique than its previous counterpart.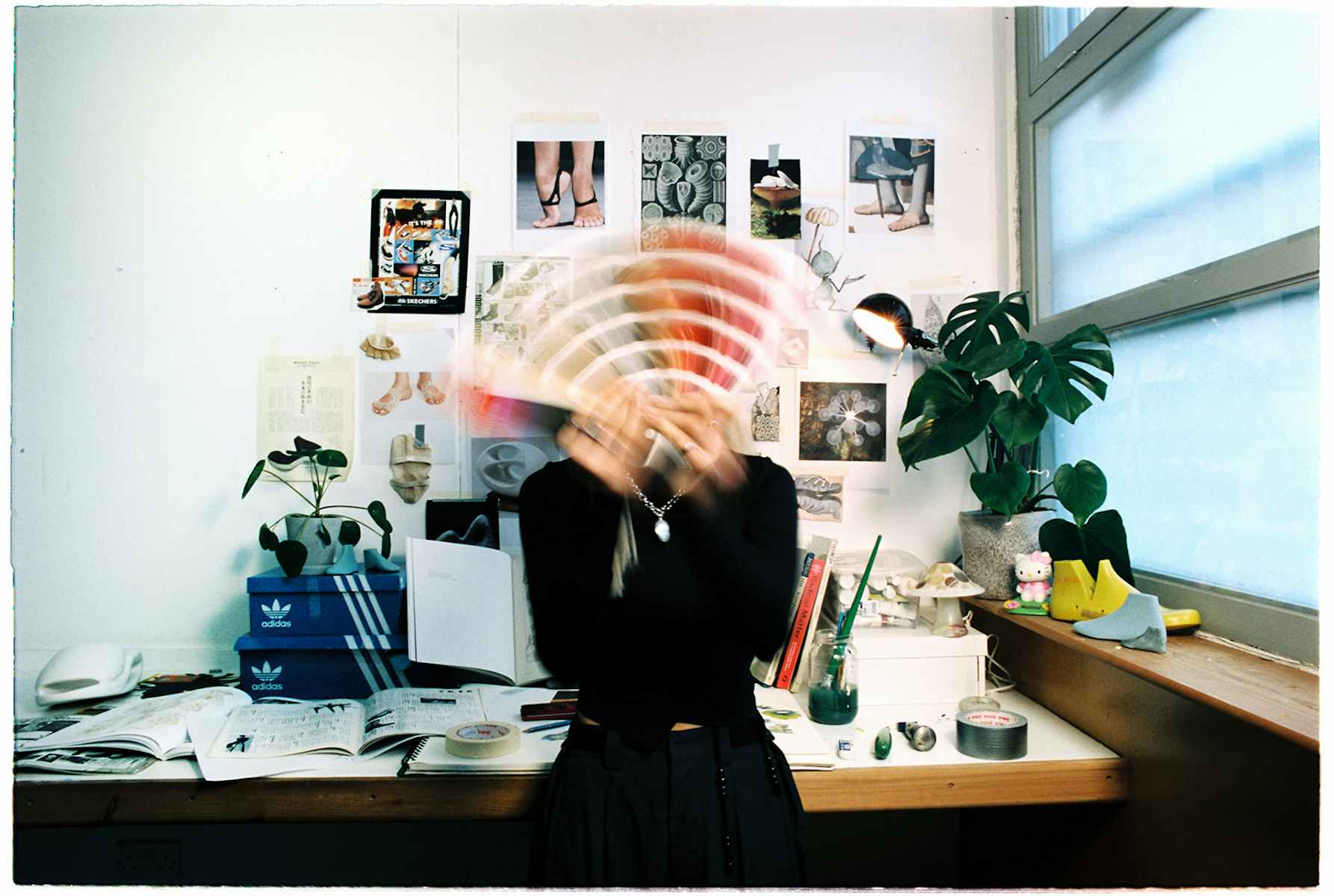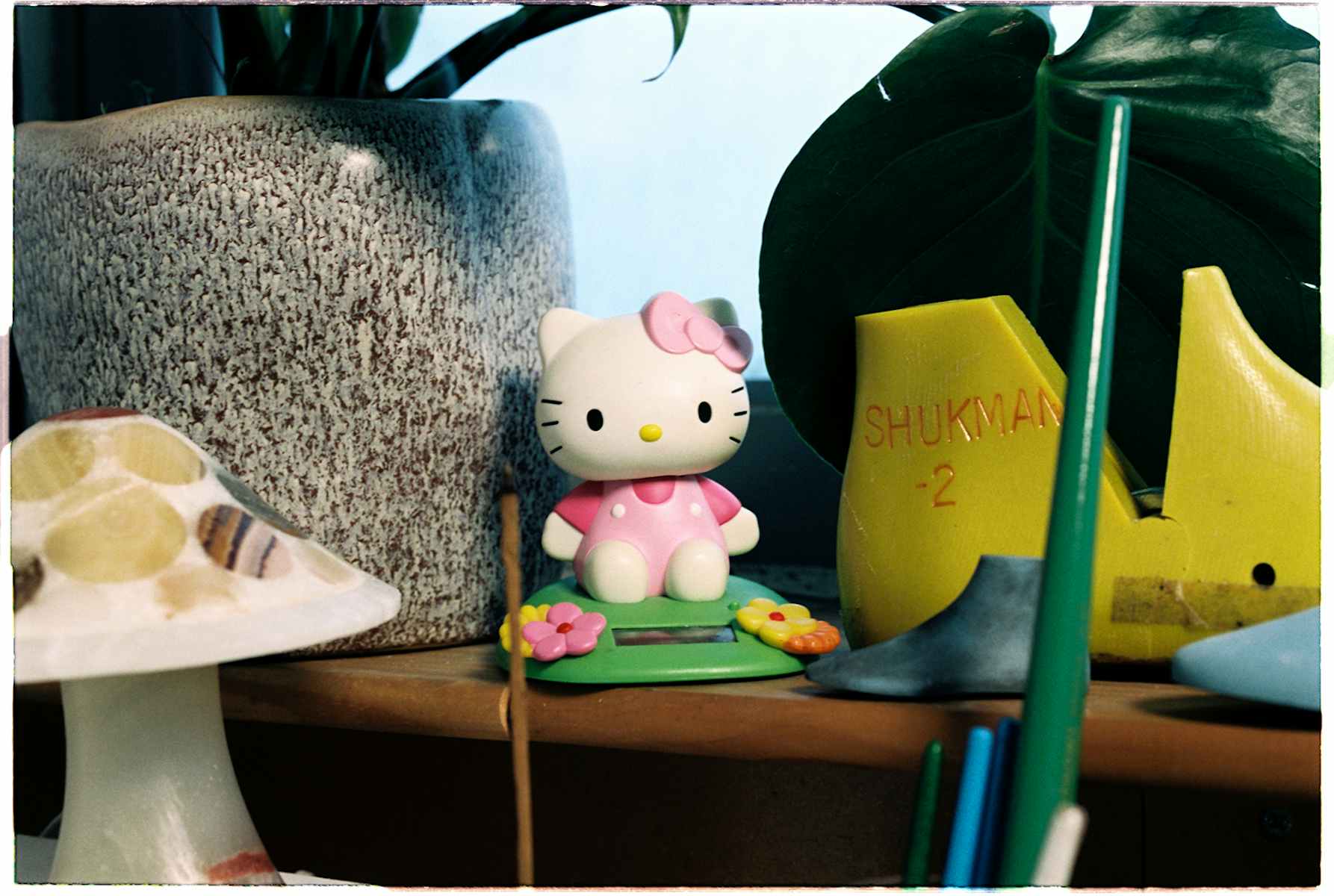 So where does Shukman find inspiration from when designing shoes that look like they're made for people living on a different planet?
"Barbara Hepworth sculptures!" she exclaims. ​"Then Neri Oxman​'s work, folklore, eroded rocks, satellite pictures of planets and the moon, biological sketches of ocean creatures, people in the street in London. I love looking at people wearing bizarre footwear with weird sock combinations. Working [at] Yeezy, there are no creative limits."
While these remarkable references shed some light on the otherworldliness of Shukman's work, destigmatising mental health is also a major part of her practice. Her graduate collection was inspired by OCD, an illness which Shukman suffers from that is often misrepresented in mainstream media.
"One of the most troubling aspects of OCD is constantly feeling anxious," she says. ​"What I was trying to do with that collection was create footwear that would give people a sense of strength and empowerment, bring them feelings of joy. This still applies and feels more pertinent than ever."
Ultimately, Shukman's hope is to encourage other young designers to do the same and translate these conversations into their own designs. Pandemic, anxiety – all of it can be used as a springboard for creativity. No idea is too big or too wild, and ​"if you trust yourself, they can come even in the strangest of times – like a global lockdown."

More like this