On your marks, get set, play: discover Lacoste x Minecraft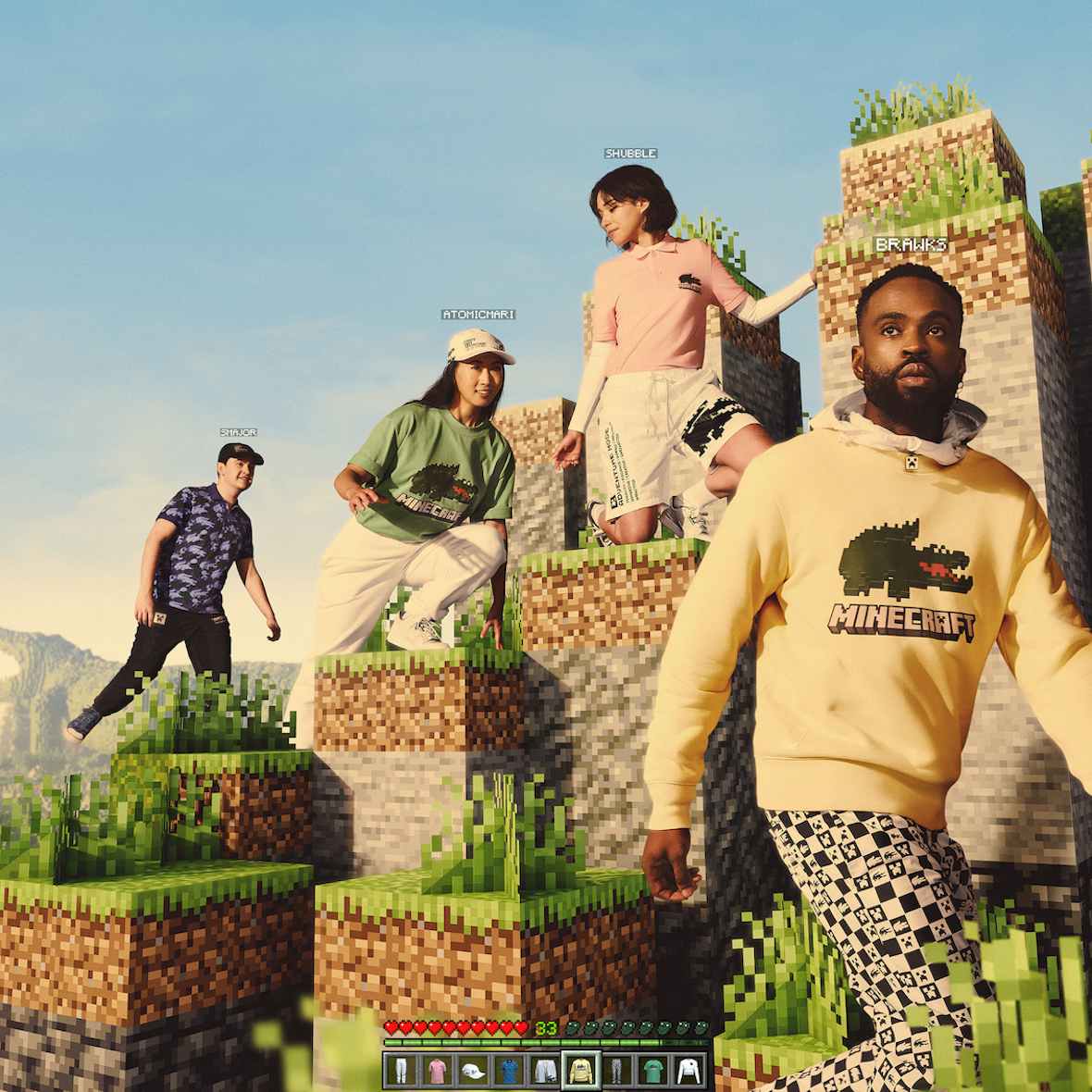 On Saturday in Paris, the gaming giant and legendary fashion brand unveiled an exclusive collaboration, crossing over into both physical and digital realms. We got a BTS look at the whole thing…

It turns out that sparks fly when one of the world's most iconic video games and a legendary fashion brand are in the same room together. On Saturday night, Lacoste unveiled an exclusive collaboration with Minecraft in the heart of Paris, bringing together the game's legions of fans with long-time Lacoste lovers to create a whole new universe of sartorial and video game play.
The event took place at E‑Spot, a gaming mecca in the city, where dozens of computers were set up for attendees to play Minecraft and discover special Lacoste skins embedded within the game. For players to dress their avatars in custom-made Lacoste is one thing, but as part of the collab, each pixelated get-up is also available IRL. That's right: you can now fill up your digital and physical wardrobes with Lacoste x Minecraft pieces.
As one of the largest events organised by Lacoste since the onset of the pandemic, its launch was all the more momentous. Minecraft's cultural impact has been felt globally since hitting screens in 2011, in the same way that René Lacoste and André Gillier's tennis shirt revolutionised fashion within the sport. For the two to come together made sense – after all, they're both inspired by the shared ambitions of self-discovery and world-building.
To celebrate the collection, Lacoste invited pro gamers Atomicmari and Shubble, musician Brawk and video creator Smajor to headline an immersive experience live-streamed via Twitch. Together, they unveiled the Croco Island map, a brand new Minecraft world tailor-made for the occasion, now freely available to gamers all around the world.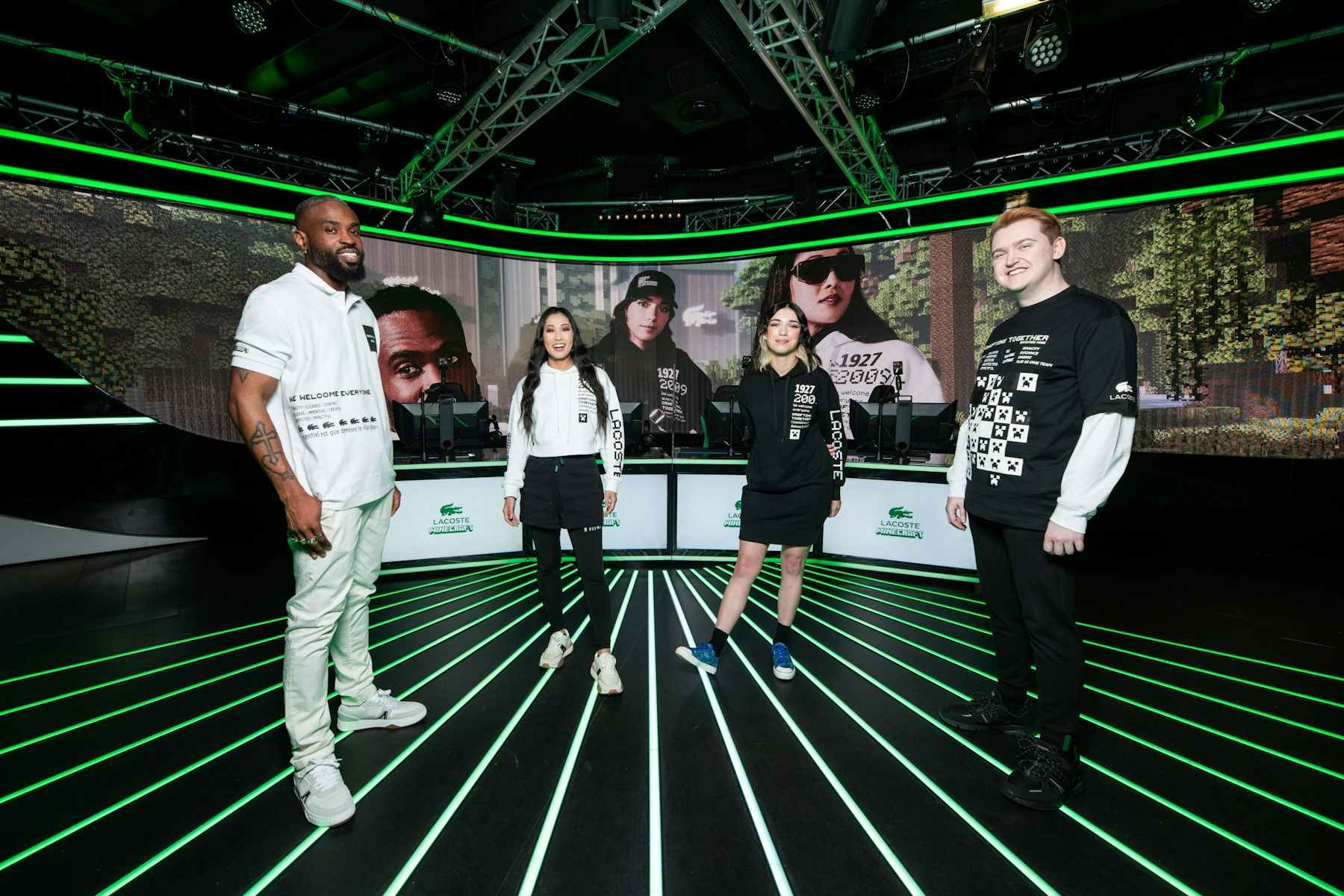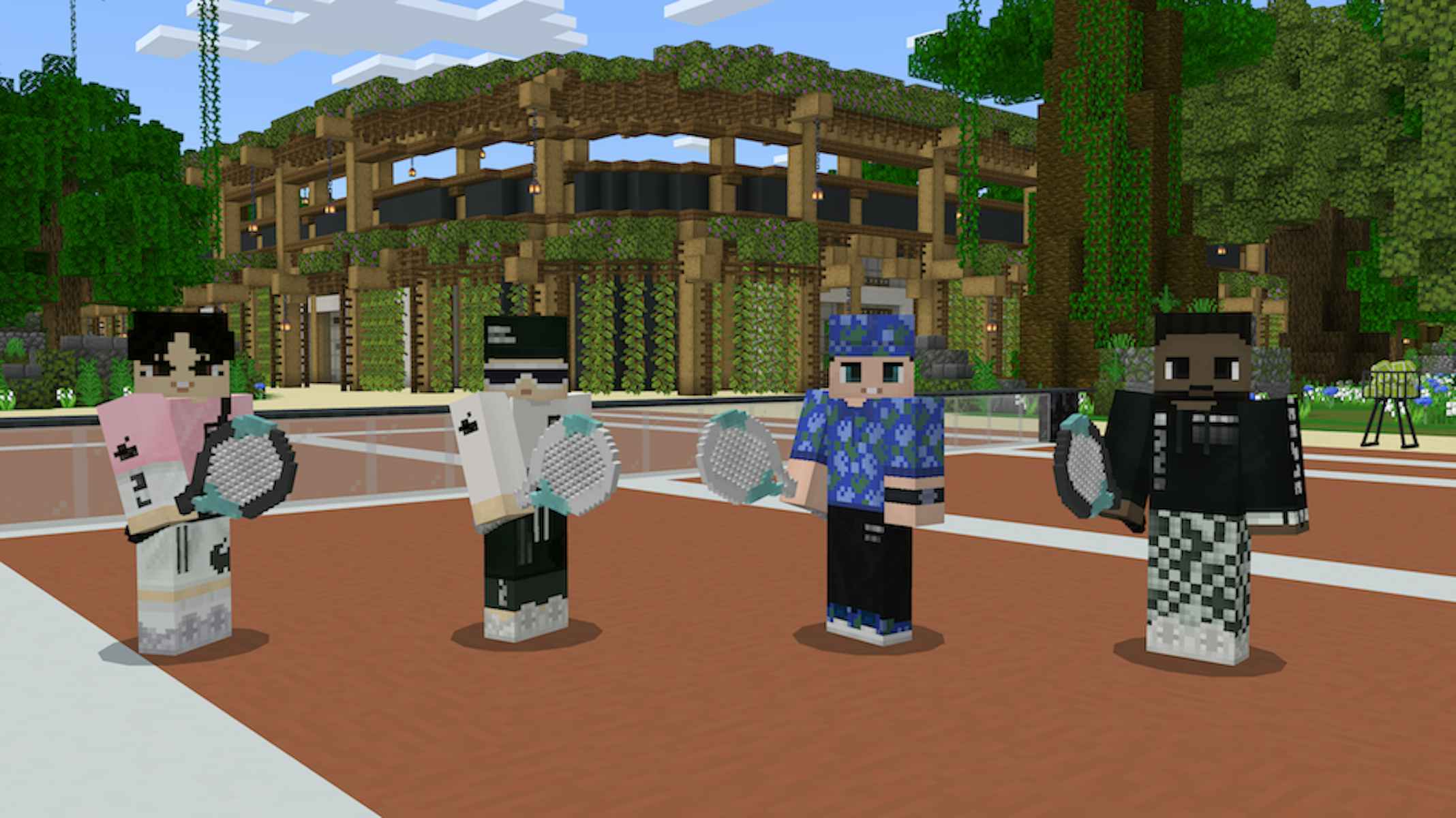 The (real) audience cheered on as the four players went head to head, battling it out via heated tennis games, in buzzing cityscapes, lush forests and sunny beaches, while a larger-than-life crocodile kept his beady eye on each escapade. Full circle, indeed.
The adventurous spirit of Lacoste x Minecraft lives on far beyond the confines of our screens, though. The capsule collection, which is available to buy from 23rd of March, has a sporty streak, as key Lacoste pieces have been reimagined to fit within Minecraft's irreverent universe.
There are T‑shirts slapped with pixelated versions of Lacoste's signature croc, and of course, a Minecraft logo. Cropped hoodies, dresses, polo shirts, hats and bags are embellished with wholesome messages like ​"We welcome everyone, crafting together", alongside classic cycling shorts and tennis skirts.
It's a collection that feels as limitless as the world of Minecraft, channelling a sense of playfulness and community after a couple of years that have lacked both. As Minecrafters would say: ​"Build together, search together, have fun together".


More like this