Lauren Perrin's tights will set your legs on fire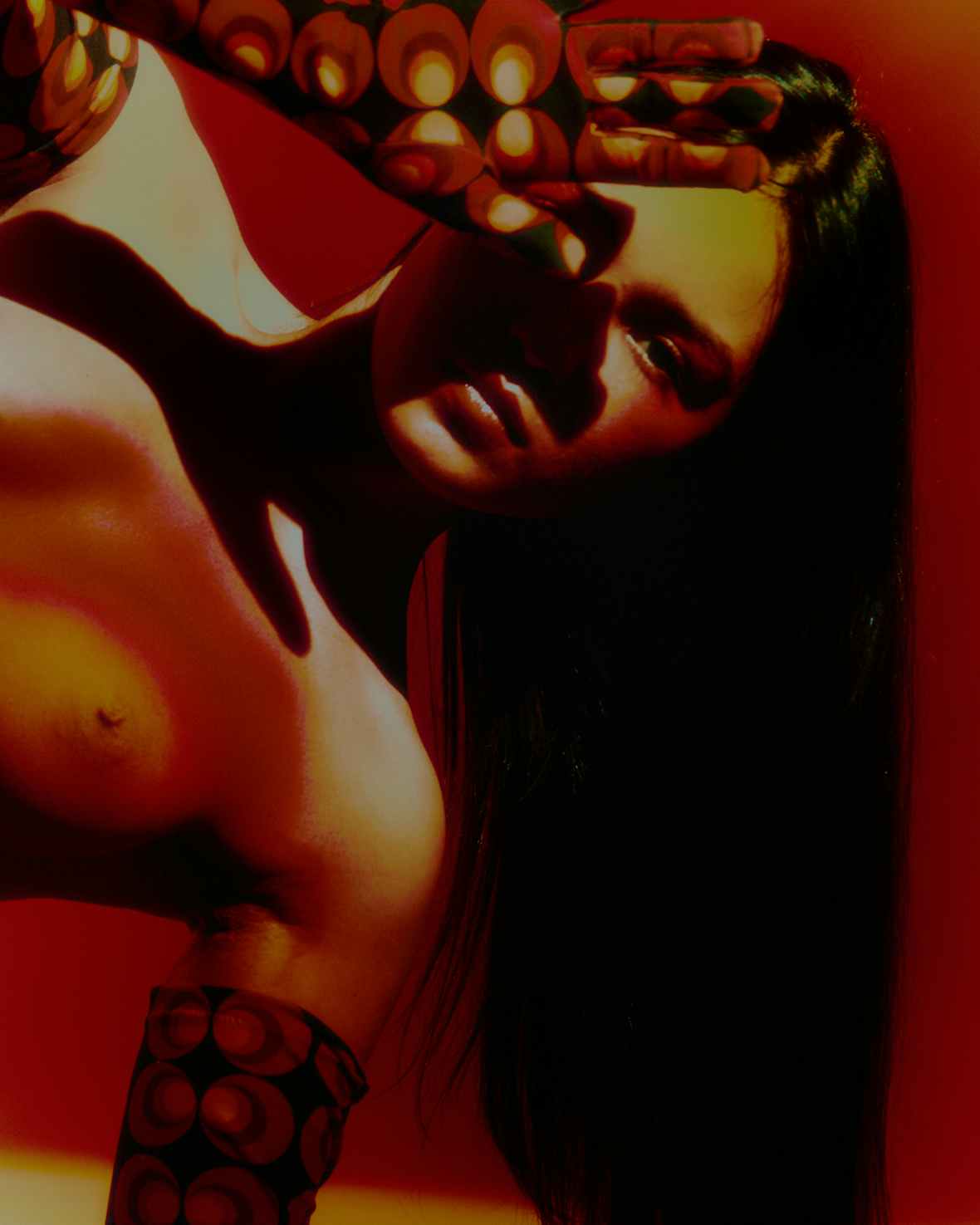 Off the Rails: Not literally, duh. But the designer's psychedelic prints are a much-needed boost of sartorial serotonin during these bleak times. Slip on, slip out.

For most people hoping to ​"make it" in fashion, Paris is the end goal. But for accessories designer Lauren Perrin, it turned out to be a bit of a nightmare when she moved six years ago. ​"I thought it was such a claustrophobic city," she says. ​"There's so much traffic all the time, trash everywhere…"

So, she decided to move to, er, London. Surely the UK capital was equally as busy, filthy and traffic-ridden as its chic-er counterpart, no? ​"When I moved to London, it was such a revelation. There are so many parks, and quiet places where you feel like you're in a village," she says. Fair enough.

Growing up around the rolling hills and postcard-perfect landscapes of Biarritz in the South of France, Perrin knew she wanted to do something handsy from the age of 10. ​"I actually wanted to be a shoe designer, so I moved to Paris when I was older to study fashion design for three years," she says.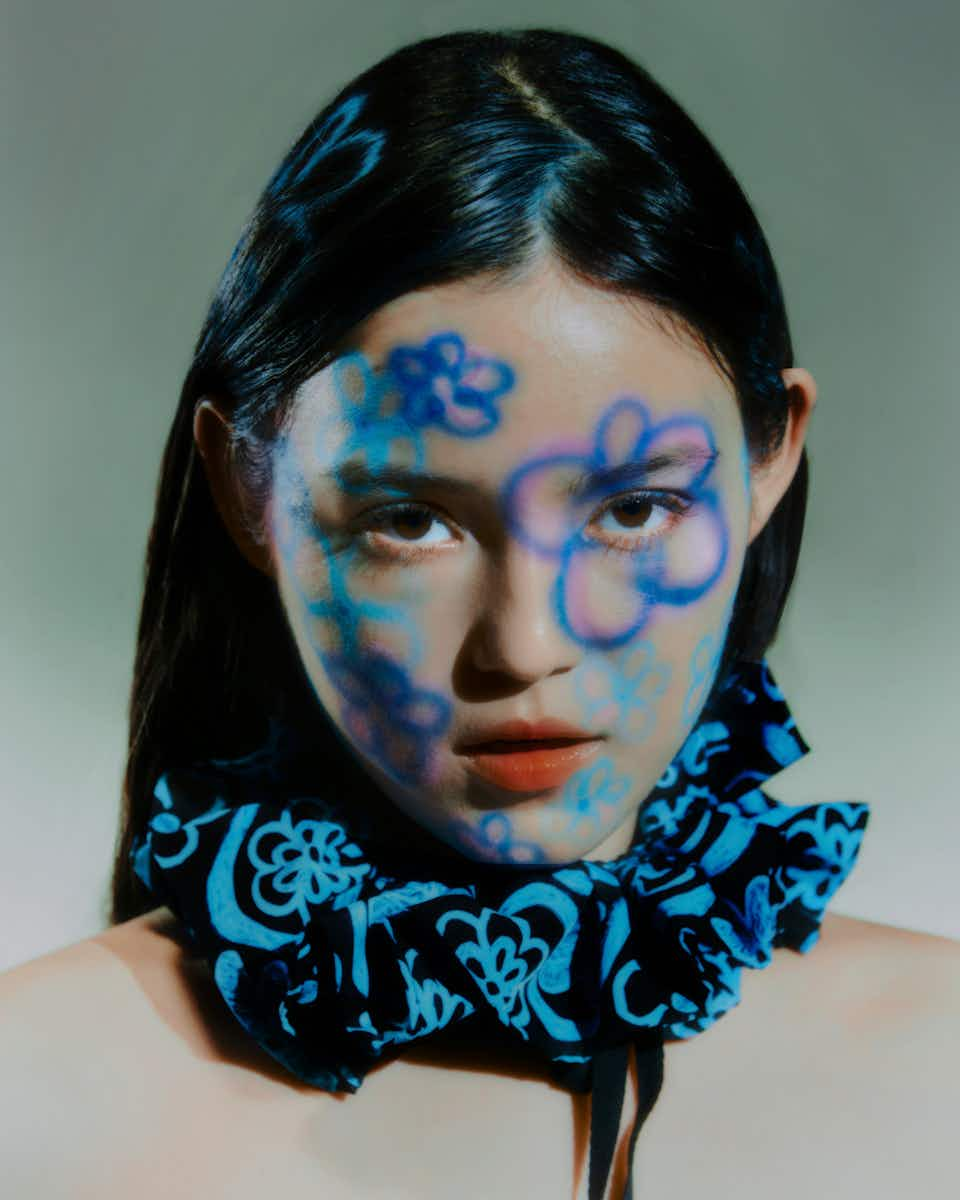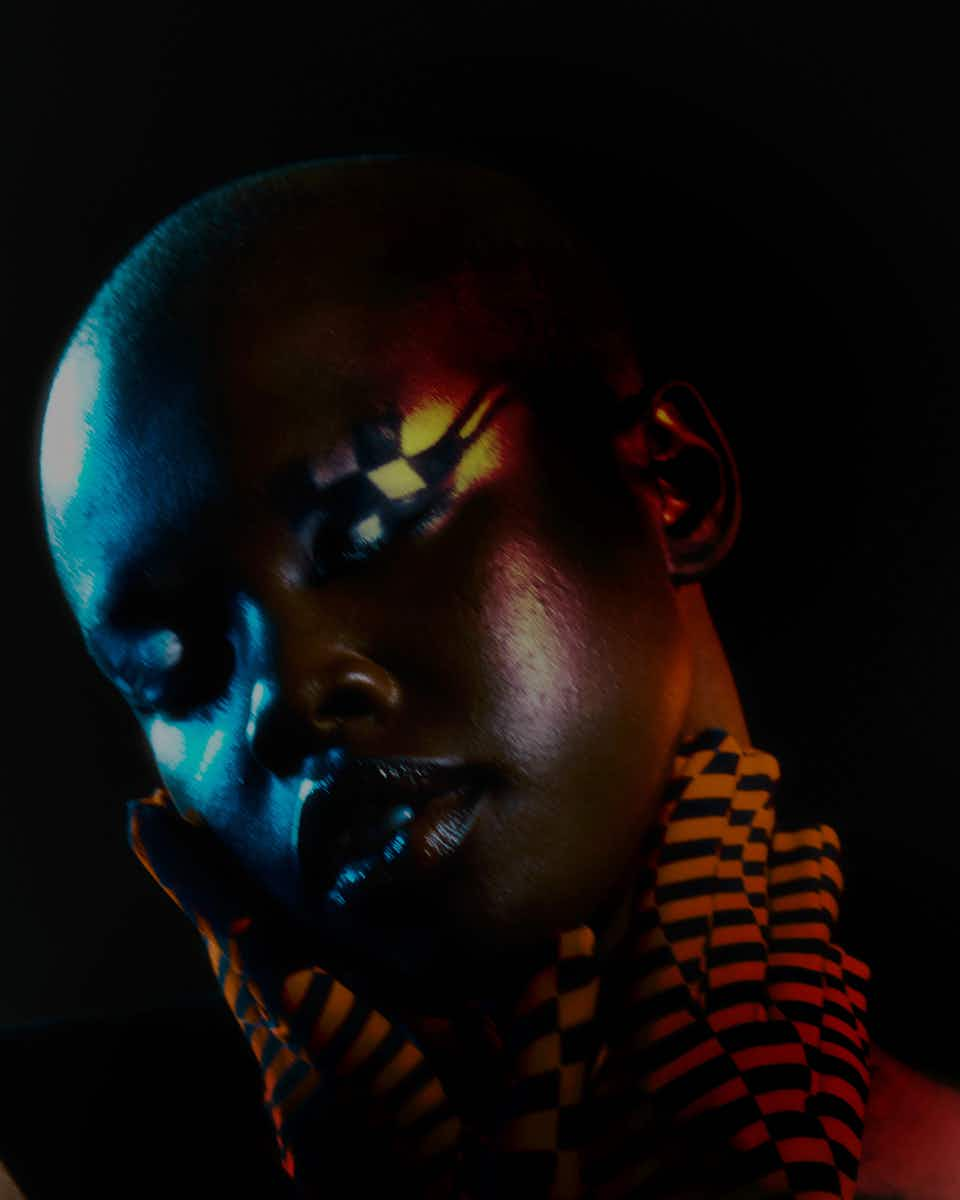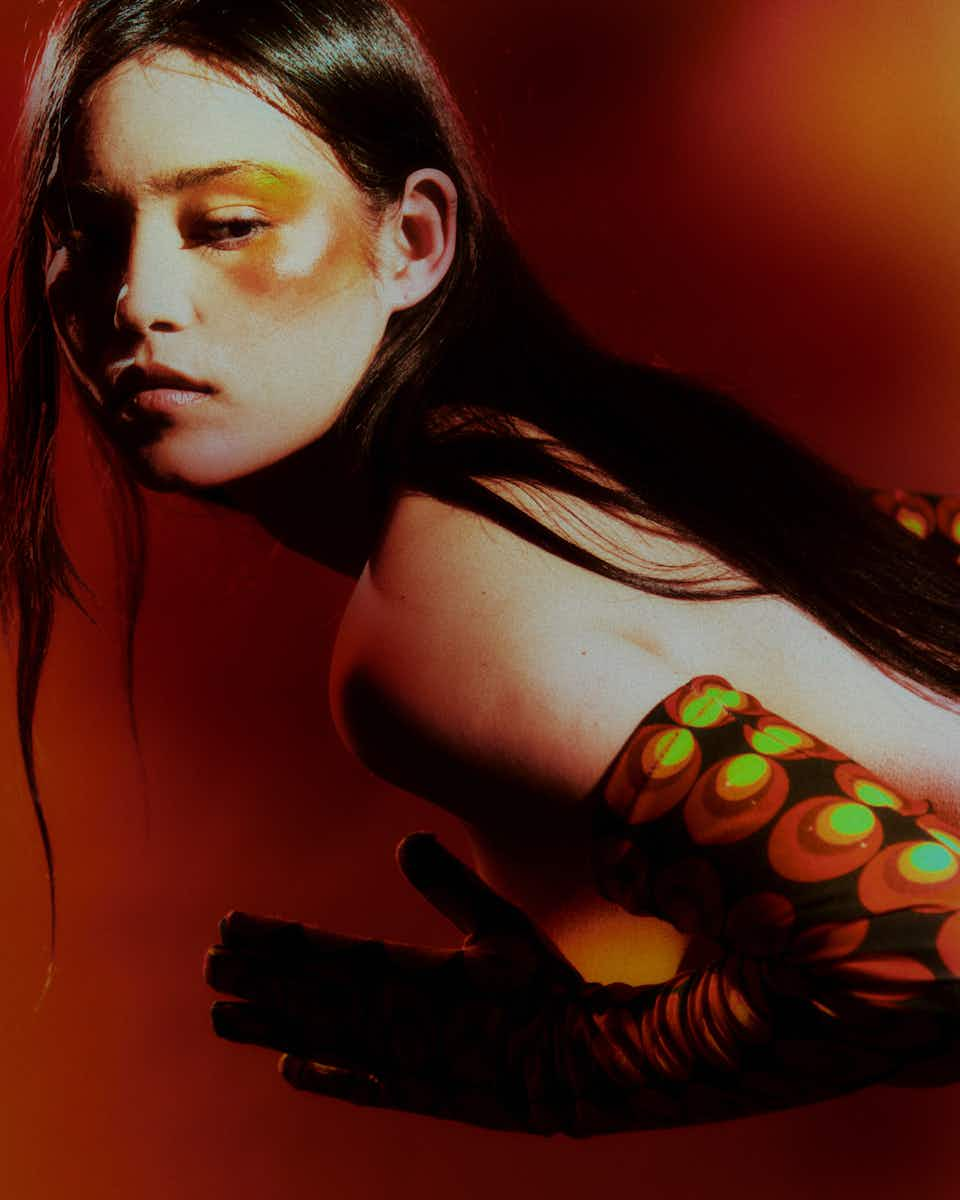 When she eventually moved to London, she didn't speak a word of English. She did, however, immerse herself in the East London nightlife scene, where language barriers mean sweet, sweet nothing. Living across the road from the storied Queen of Adelaide on Hackney Road – a local haunt for many an art student, drag queen and technicoloured club kid over the years – Perrin found her footing in no time. ​"I was going out all the time," she says. ​"I find London is so much more open than Paris – it's crazy. It was so easy to make friends, even though I didn't speak a word of English!"

Then, she started an internship at Dazed in 2016, helping out the fashion team on various magazine editorials. But her lightbulb moment came when l she moved to Another Man, where she started assisting stylist and fashion director Ellie Grace Cumming, who's known for her dark, often visceral takes on subversive styles. While working there, Perrin noticed that stylists would often want colourful, printed tights or gloves for shoots, but there was barely any on offer. ​"There were only like two brands that stylists would request from," she says. ​"I'd always loved designing, so I thought, why not do it myself?"

Alongside assisting stylists, Perrin set up her own namesake brand which, since launching in 2020, has already popped up in editorials in Interview, Vogue and W, and been worn on stage by Miley Cyrus, Olivia Rodrigo and Celeste. Favoured for its bold prints – tie-dye, acid yellow geometric patterns and psychedelic ​'60s shapes – Perrin is mostly influenced by hyper-coloured artists like Bridget Riley and Jorge Gallindo. In these particularly bleak times, her mash-up of electric styles and influences is a much-needed hit of sartorial serotonin.

On that note, let's go Off the Rails and ask Lauren Perrin the all-important questions…

What's your favourite four letter word?
Hope!

If you could swap pants with anyone who would it be?
Tom Sturridge.

What's the last film you watched?
Three Billboards Outside Ebbing, Missouri.

Would you rather be filthy rich or find true love?
I'm going to be cliché and say find true love. What's the point of being rich if you feel lonely?

What gets you out of bed in the morning?
My brand. It's my passion.

What would your last meal on earth be?
A vegan burger with large chips from Temple of Seitan.

What's your most-played song on Spotify?
Rings of Fire by Johnny Cash.

What did you want to be when you were 10 years old?
A shoe designer.

Do you have any party tricks?
Not really. But when I get drunk I shout…

What famous guests would you invite around for dinner?
Frances McDormand, Damon Albarn and Daniel Kaluuya.

Stylist: Lauren Perrin, photo and video: Jurga Ramonaite, makeup: Alice Dodds, DOP: Buster Grey-Jung, music video: James Goatman, photo assistant: Federico Covarelli, models: Akuac Thiep at Nevs and Seiya Mea at Anti Agency.

More like this