Louis Vuitton Cruise 2022: a passport to the future

Far off travel was still strictly off limits for his latest resort collection, but Nicolas Ghesquière metaphorically took us on a trip to outer space and beyond.
Louis Vuitton has traditionally holidayed all over the globe for its cruise collections, from the Niterói Contemporary Art Museum in Rio de Janeiro to the Miho Museum in Kyoto, and even the TWA Flight Terminal at JFK airport for 2020, the location of the house's last destination resort show pre-pandemic. For Cruise 2022, far off travel remained strictly off limits, taking place in Cergy-Pontoise, a town just outside of LV's Parisian home.
It was here that Axe Majeur, a 3.2km-long monumental sculpture designed by the late artist Dani Karavan between 1980 and 2000, became Louis Vuitton's playground for the day. Made of ​"water, light, wind, sand, concrete, stone and steel", it's sky-mirrored floor, set with towering pillars, was the most fitting metaphor for the show's optimism and – what would a Nicolas Ghesquière collection be without them? – futuristic themes.
As models purposefully stomped over its surface to the beat of Arcade Fire's Reflektor, it was as though they were walking on the earth's atmosphere, wearing a vision of what a wardrobe might look like for a trip to outer space, years from now. This included prints of Saturn and the rocky surfaces of unknown planets, NASA-esque harness straps, and aerodynamic silhouettes. The latter were either structured, in the case of puff sleeves and skirts, or loose and lightweight, parachuting behind the wearer as though they might take off at any given moment.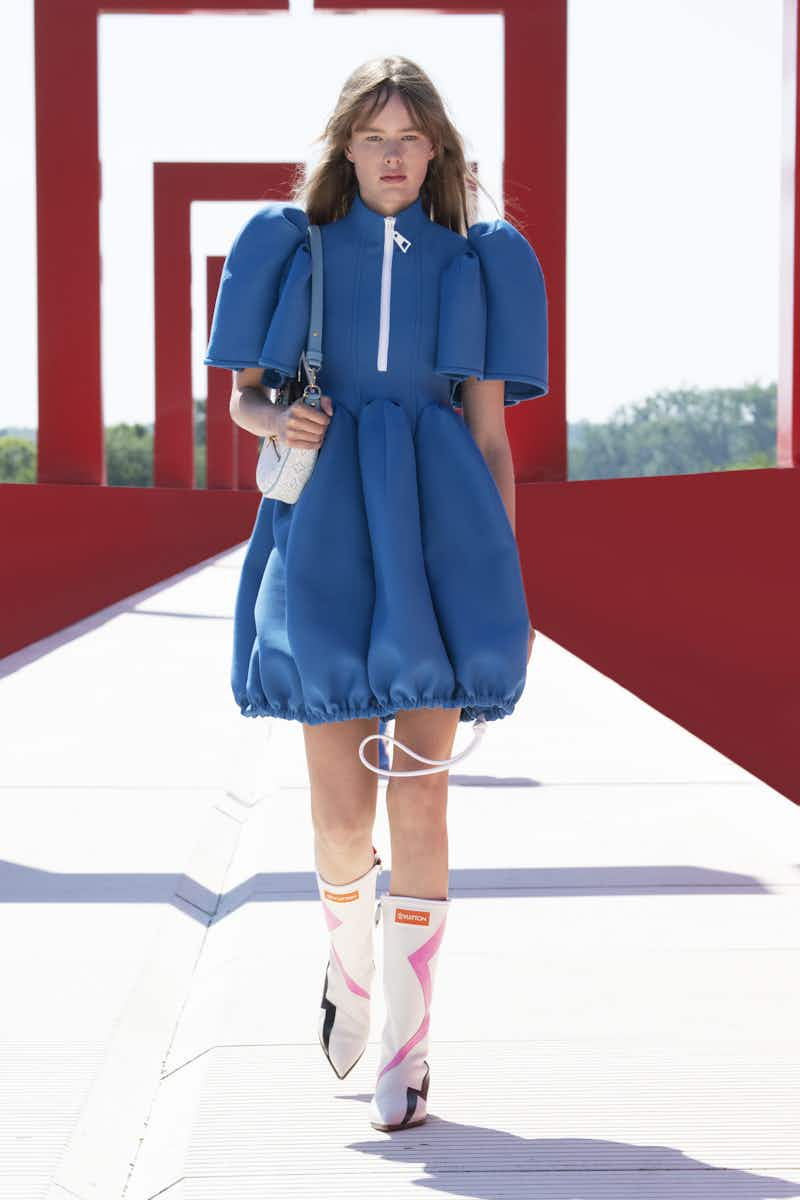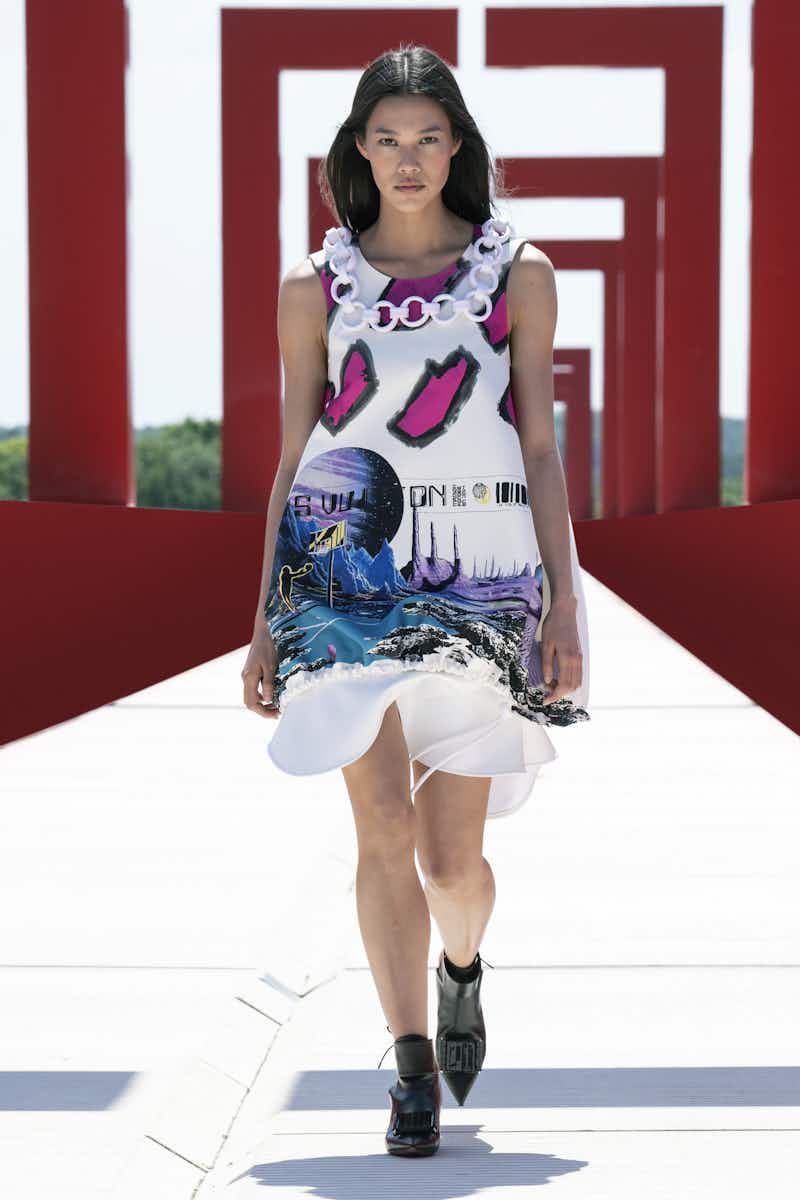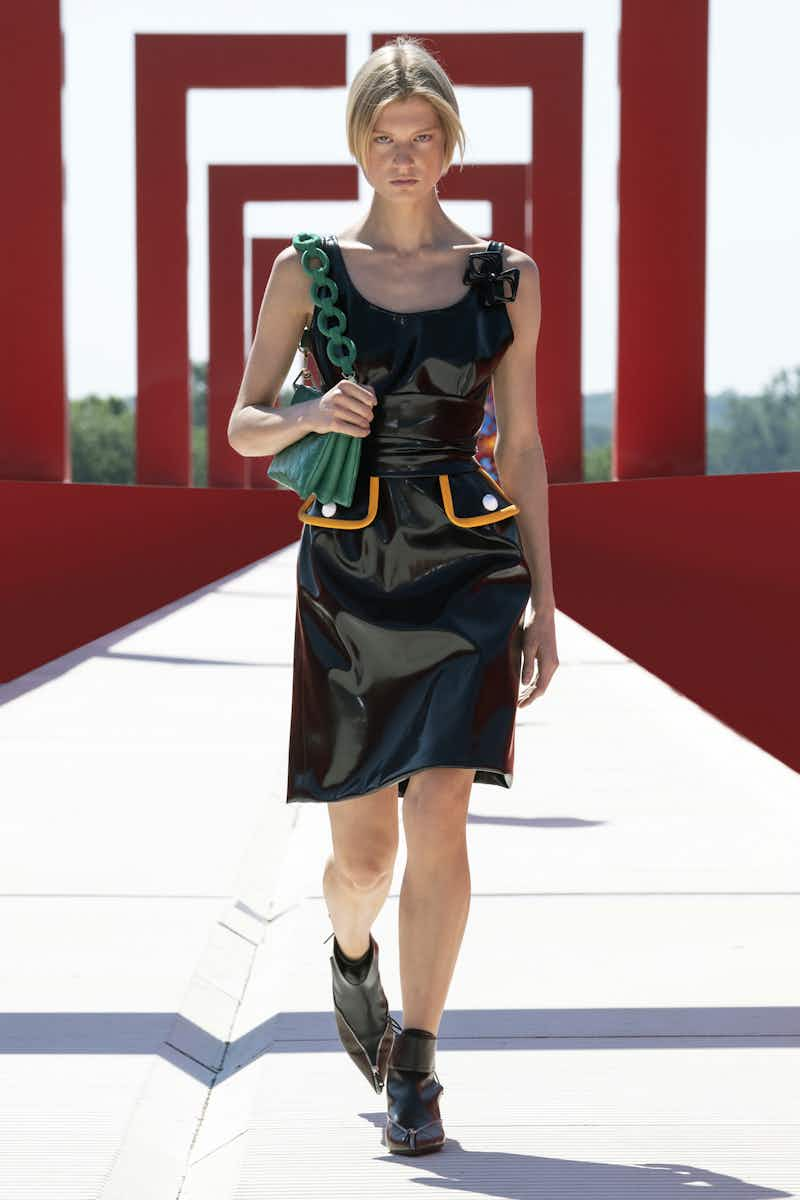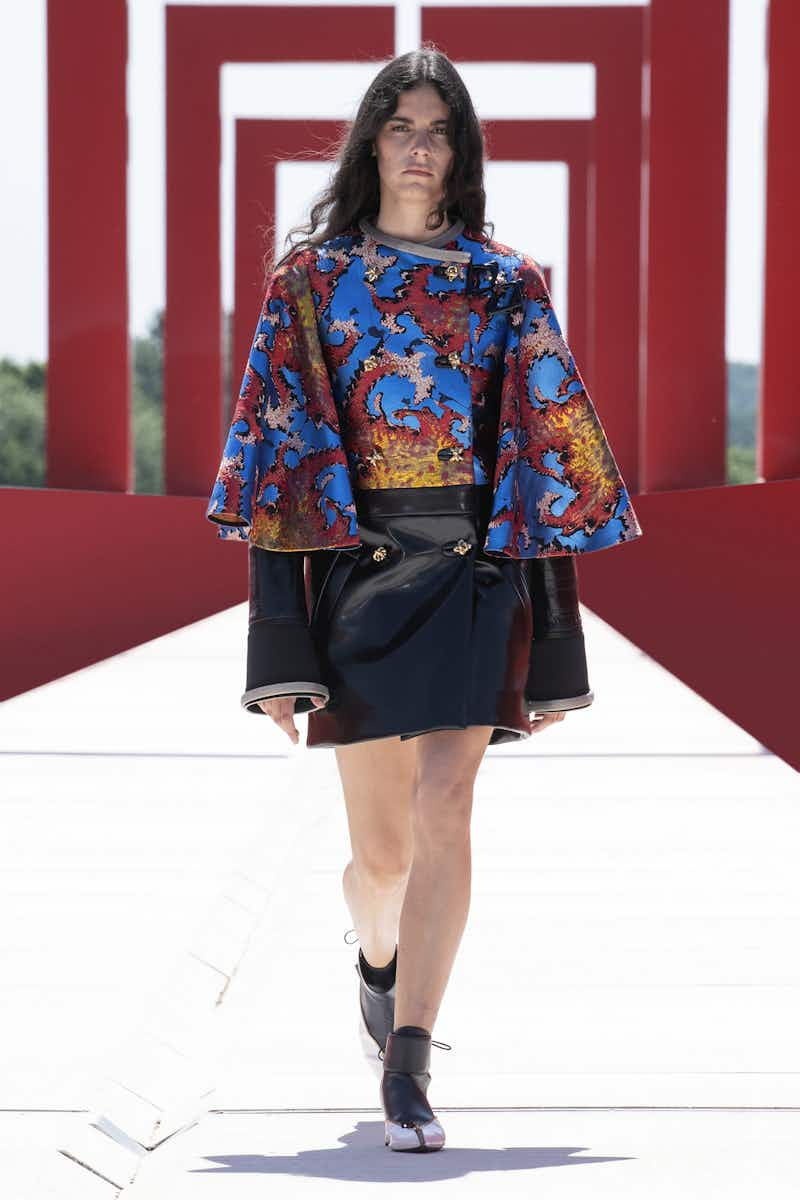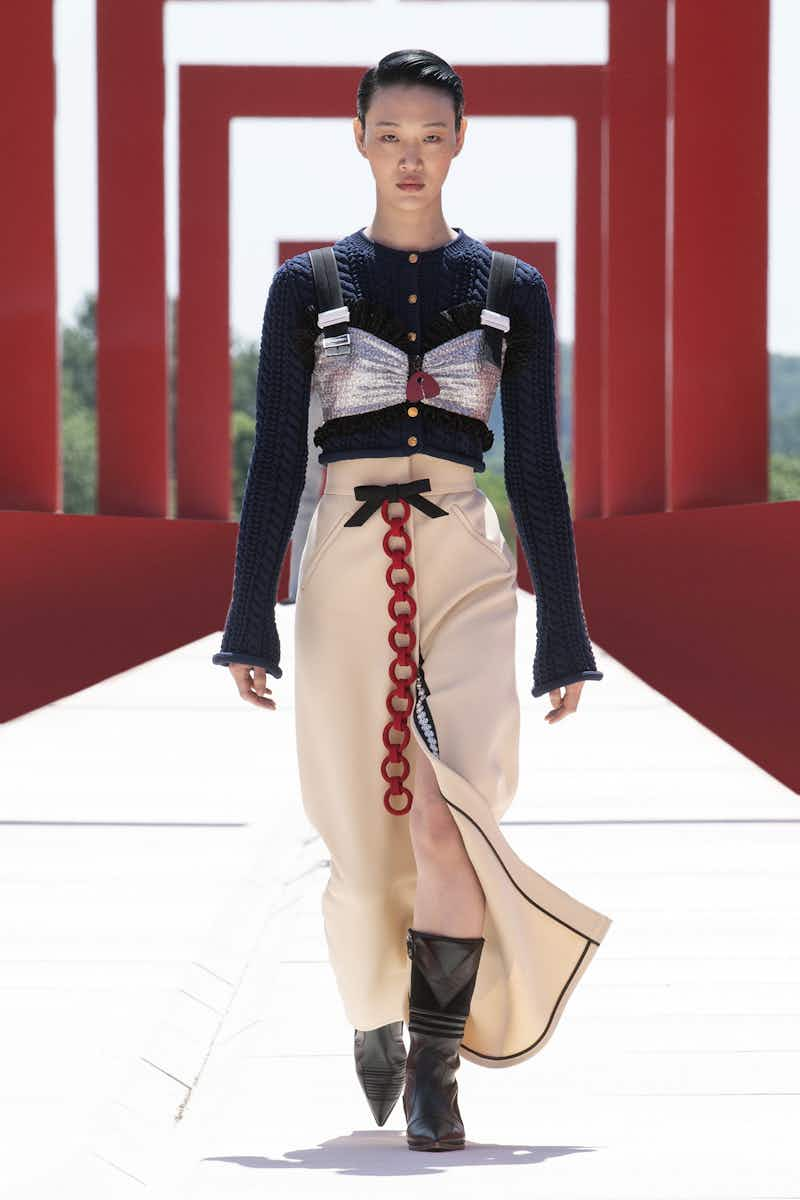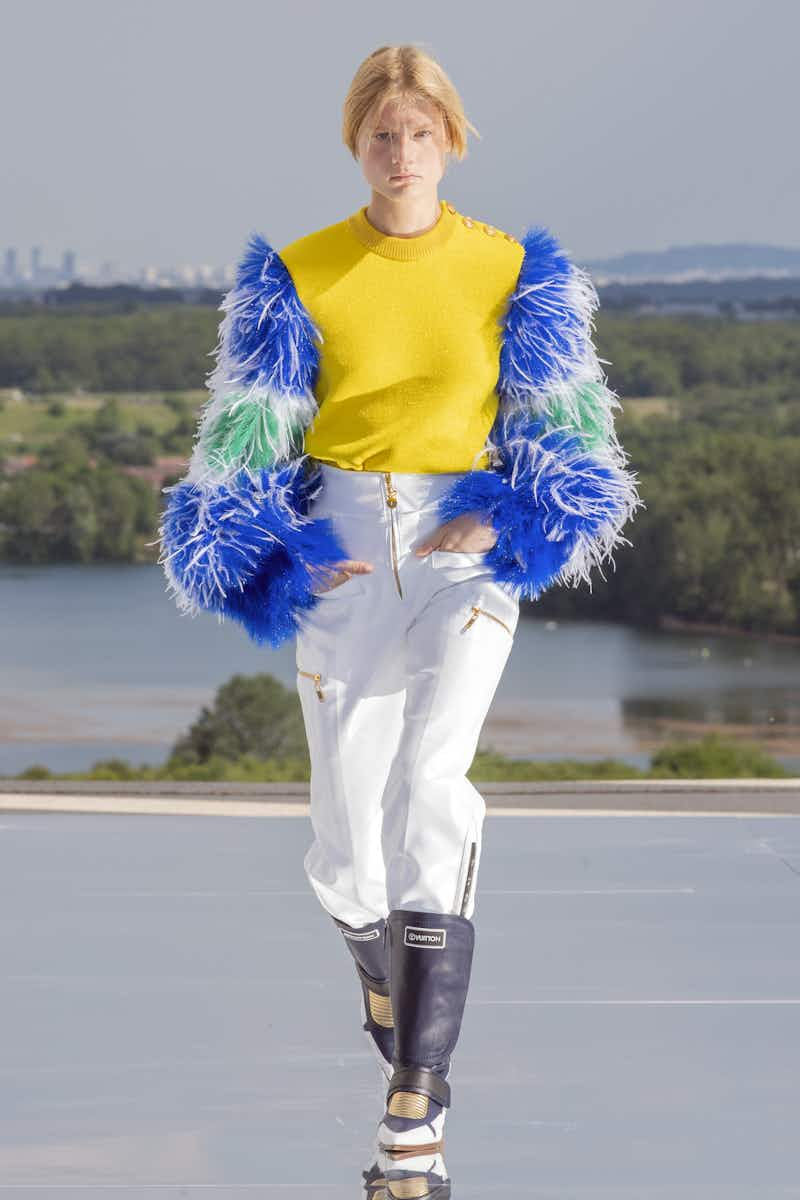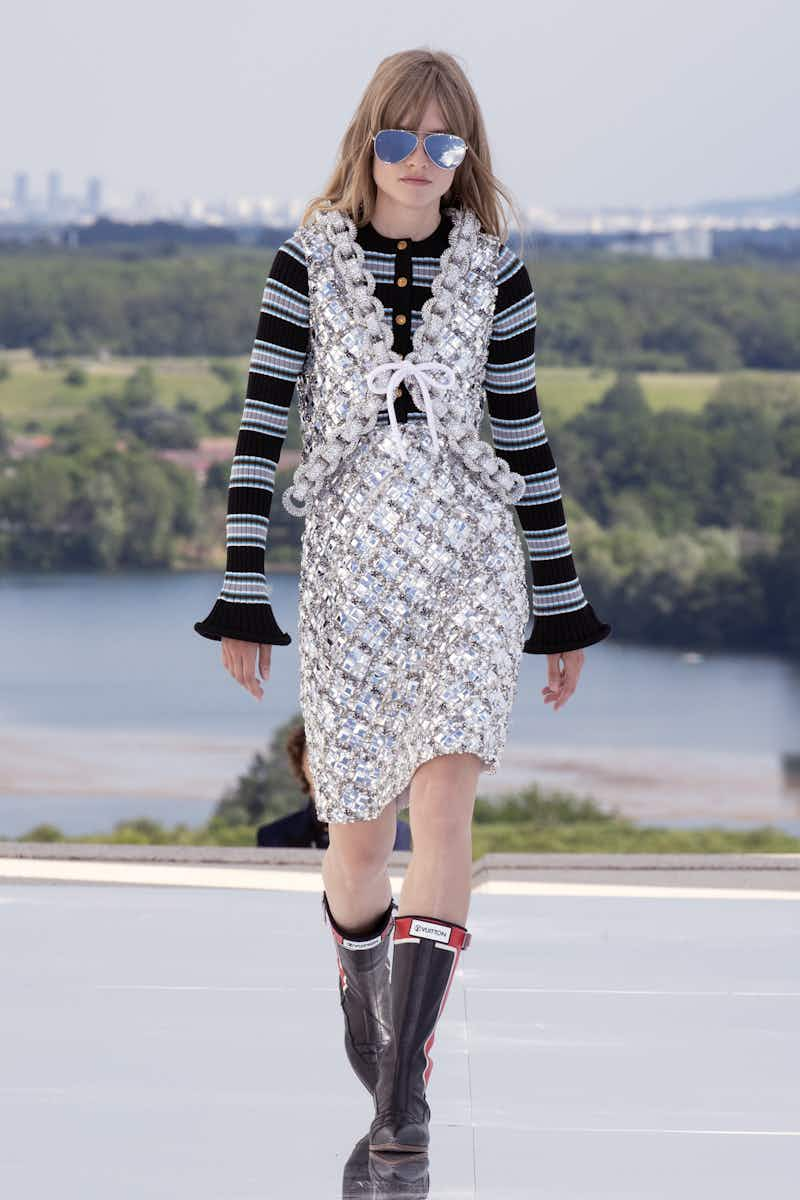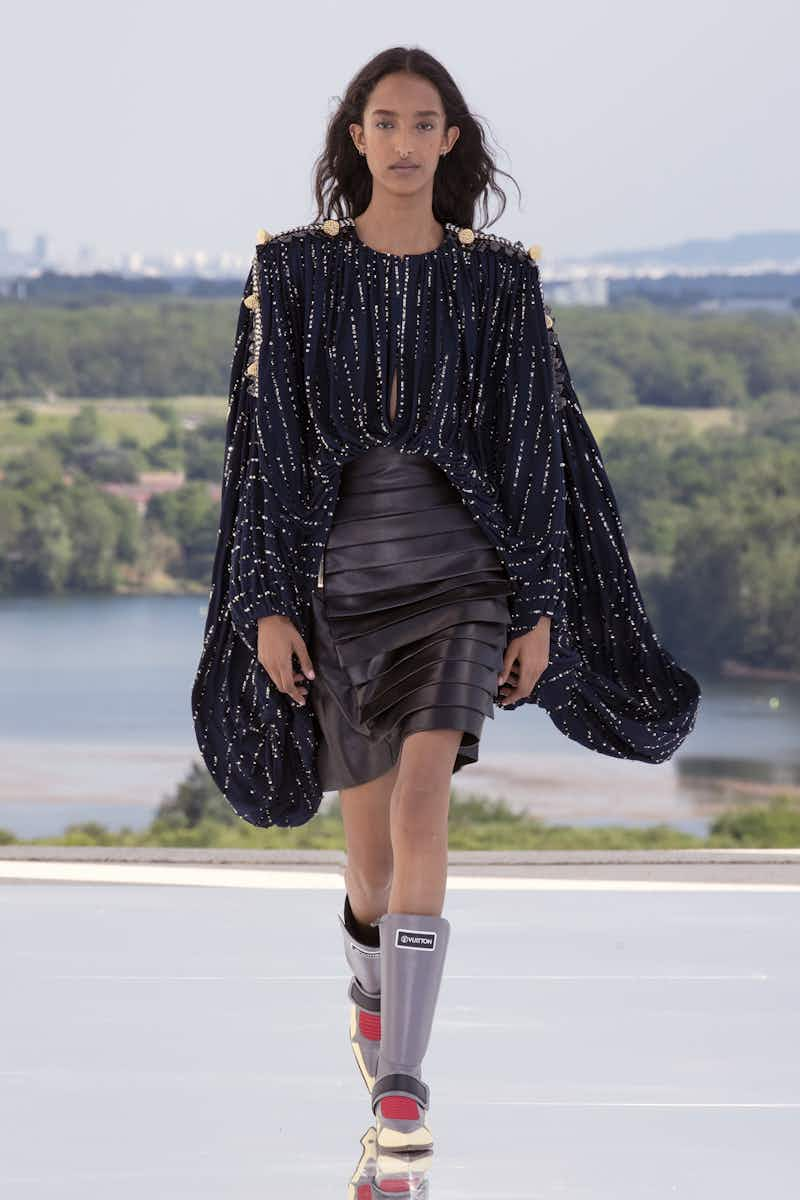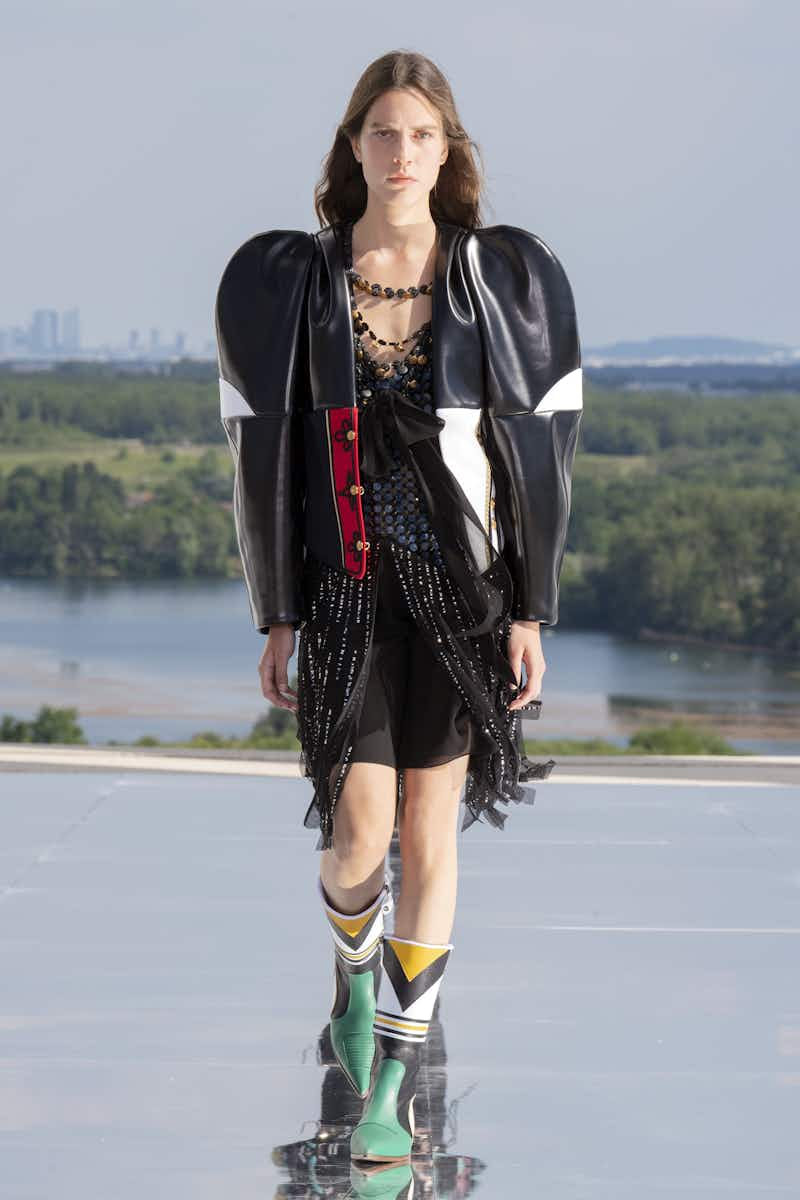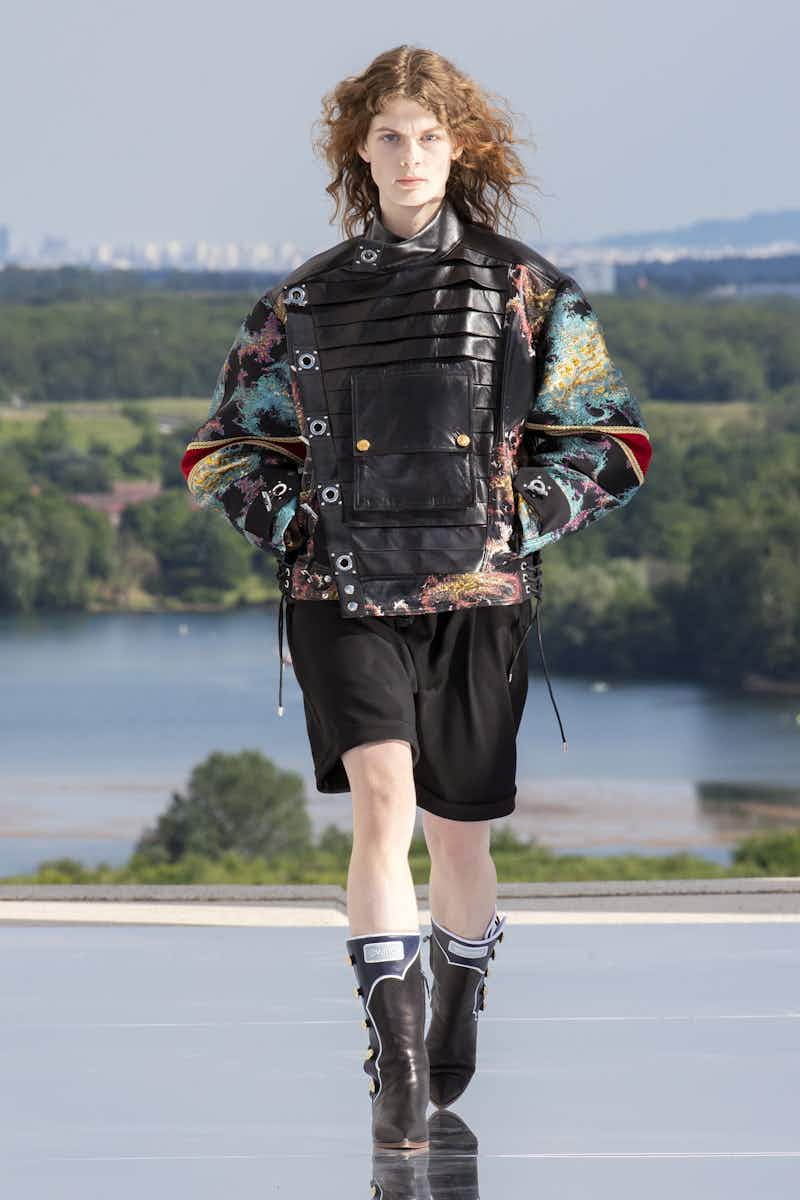 Geometric pockets and zips, chunky plastic chains on bags and belts, and even a hint of chainmail nodded to the space age fashion of Ghesquière's predecessors, Andre Courrèges, Pierre Cardin and Paco Rabanne – as did hi-shine, almost wipe-clean fabrics for cocktail dresses and trousers. Spill something over yourself on that long haul journey to Mars? No problem. LV's got you covered.
But Ghesquière wasn't finished there. Joyful, multicoloured feathers on the sleeves of a jumper or peeking out of an oversized jacket further alluded to flight, and the freedom of travel and adventure.
The brand itself describes Cruise 2022 as ​"A collection of proud, positive looks that advance straight ahead, serenely," further noting that ​"one needs nothing more than the most beautiful of passports: creation. As ever, it is unlimited and free." Fashion has the power to transform and transport, and Louis Vuitton demonstrated this in more ways than one, during a time when, although we're not quite out of the woods yet with Covid-19, we can begin to entertain the idea of lives lived without restriction. Bon voyage.

More like this