Sherris is the swimwear label proudly taking the road less travelled

Israeli-born, Manhattan-based designer Maayan Sherris earned her stripes working for The Row. Now, she's tackling waste and hypersexualisation in the swimwear industry, one bathing suit at a time.
Maayan Sherris hates being called a swimwear designer. For her, it conjures up connotations of being sexual. ​"That's not me!" she says down the phone. Still, Sherris makes some of the finest swimwear around – the kind you lay eyes on and inexplicably want. Sexy or not.
Each of her collections are made up of playful, well-crafted pieces boasting intricate patchwork patterns and versatile shapes (halter-necks, bustiers, asymmetric necklines, you name it) in vibrant blues, greens and yellows. She even found a fan in TikTok's Addison Rae two months ago.
The 32-year-old's namesake brand launched in 2016, after she spent time documenting the girls on NYC's Columbia University's swim team while they were training for the Olympic trials. ​"I always wanted it to be sports-driven and for the body and the ocean," Sherris explains. ​"And ironically, ​'Maayan' means water in Hebrew." Talk about a full circle.
"I used to go up [to Columbia] and talk to them because it's around the corner from where I live in Manhattan. They ended up wearing my suits for the trials and the story went viral – I sold out of my first season, which financially allowed me to carry on."
Back then, Sherris's brand was called Babes in Bathers, and that first foray into swimwear formed a solid foundation for what was to come: brightly coloured, spaghetti-strapped, lettuce-hemmed swimming gear that didn't compromise on style or performance.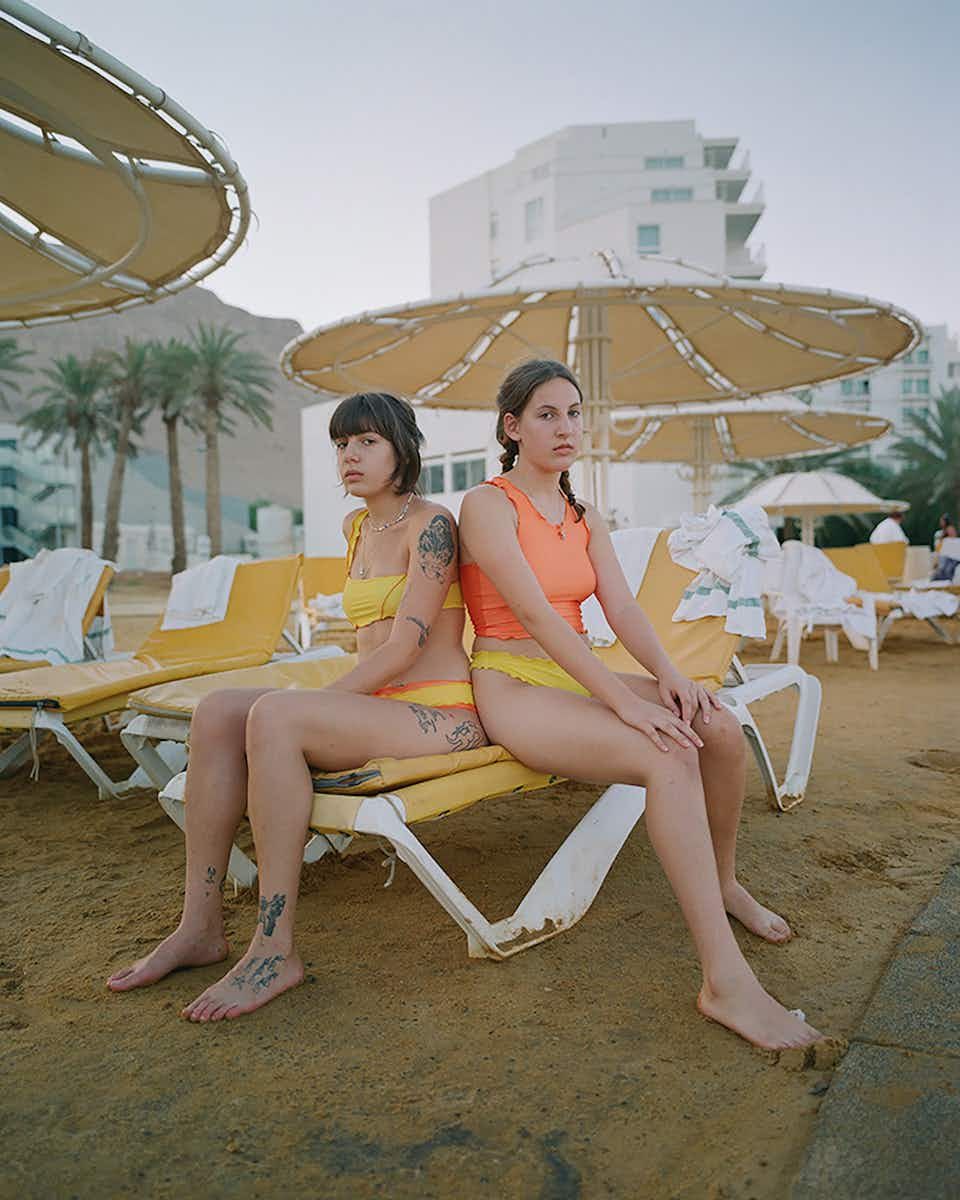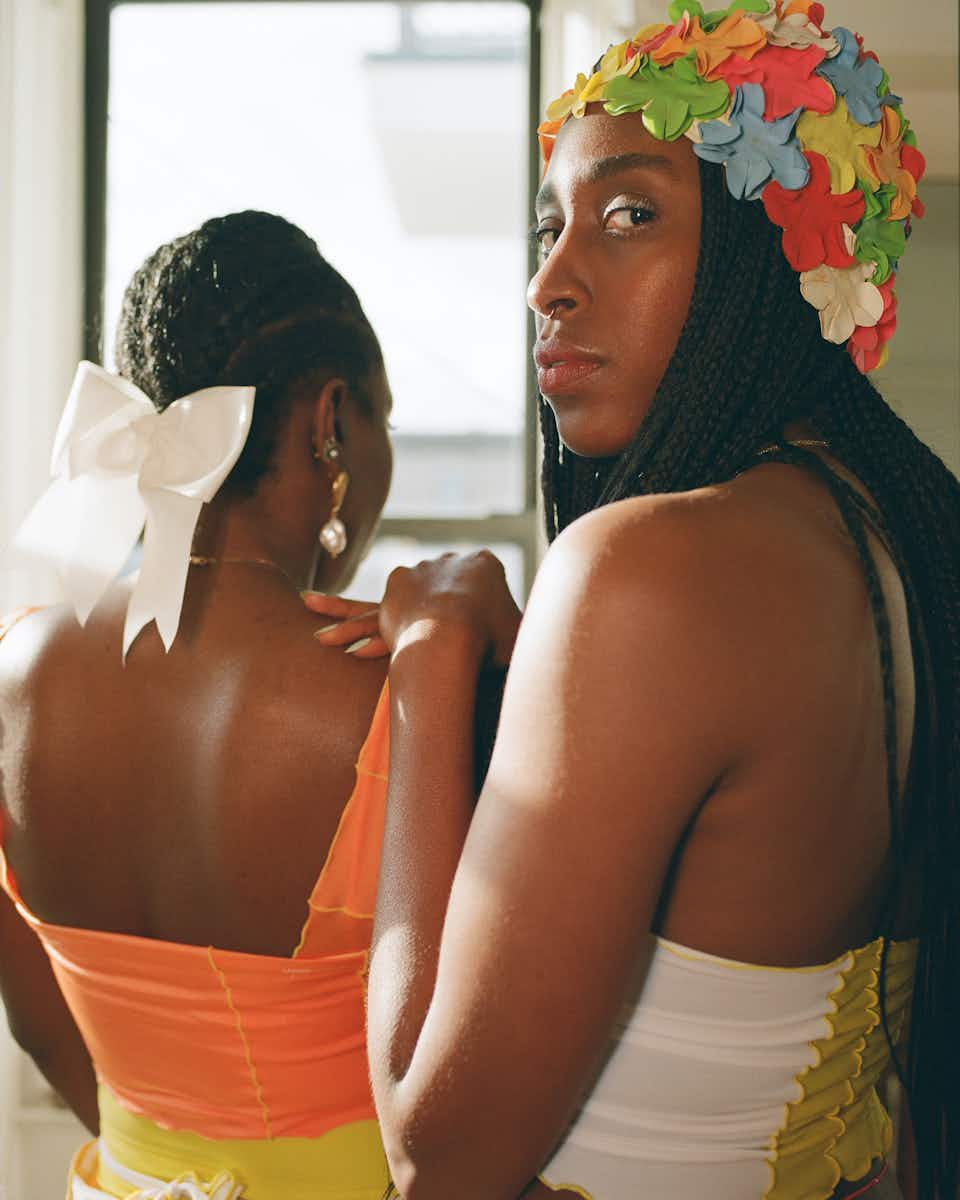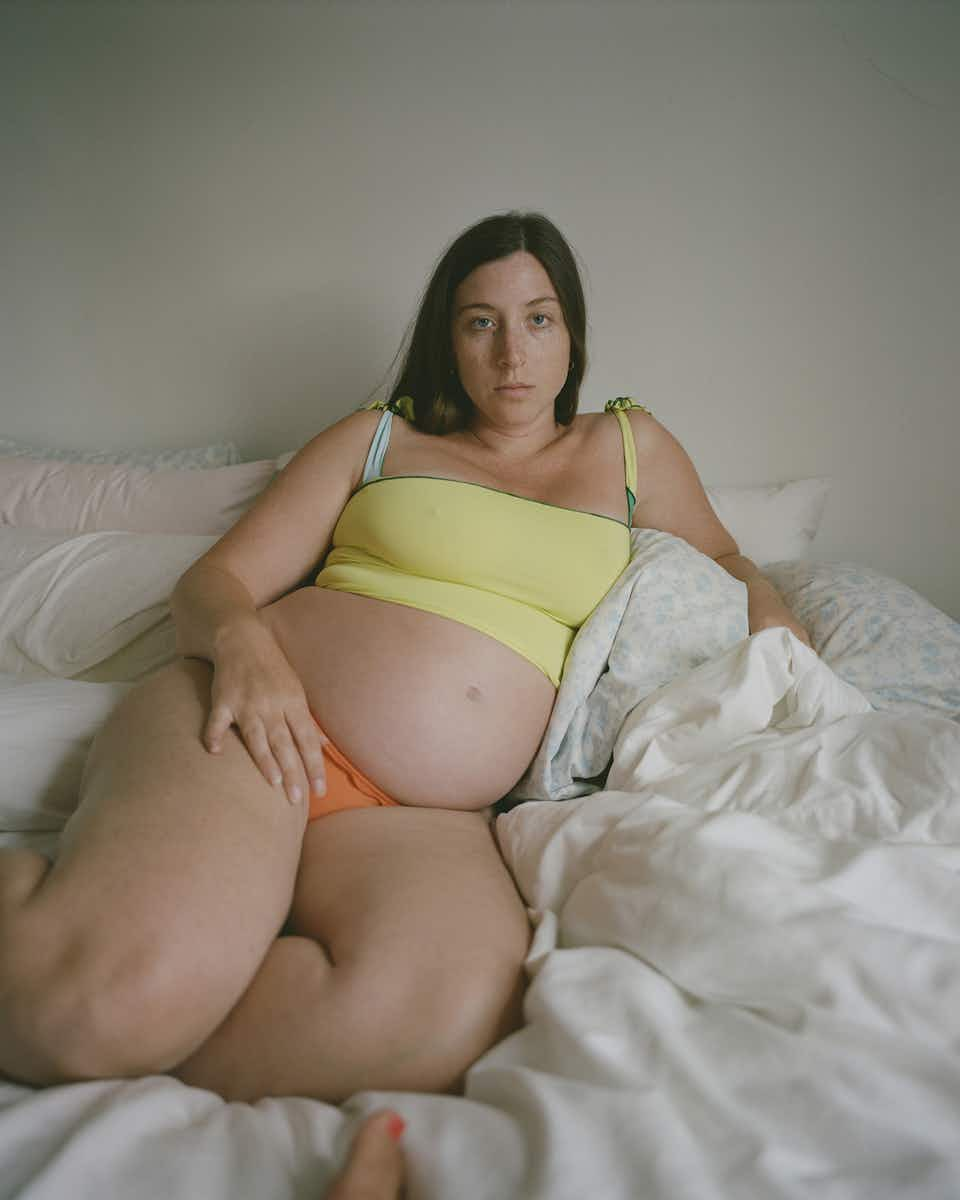 Now on her fifth collection, Family, Sherris's modus operandi hasn't changed. She builds her pieces around people, forming relationships as she goes along, and documenting the whole thing with her best friend (who, funnily enough, is called Mayan, with one a).
"This year, we did an ongoing project with families. We went to each of their homes and heard their stories. It was very personal."
Sherris is calling from Israel, where she's come to visit her family. The government has just re-imposed harsh lockdown restrictions, but Sherris is in high spirits as she explains that her appetite for connectivity stems from growing up on a kibbutz, a way of life unique to her home country.
A kibbutz is effectively a commune. Everyone pitches in where they can, looks after each other's children, and tends to the land so that profits can be evenly re-distributed throughout the settlement. ​"It used to be very popular because of the concept and ideal.
"Both of my parents worked on date farms with cows," she continues, ​"but my mum really pushed me to leave and pursue what I wanted to do, which was to draw and sew. If I'd stayed, I would have simply had to work where I was needed."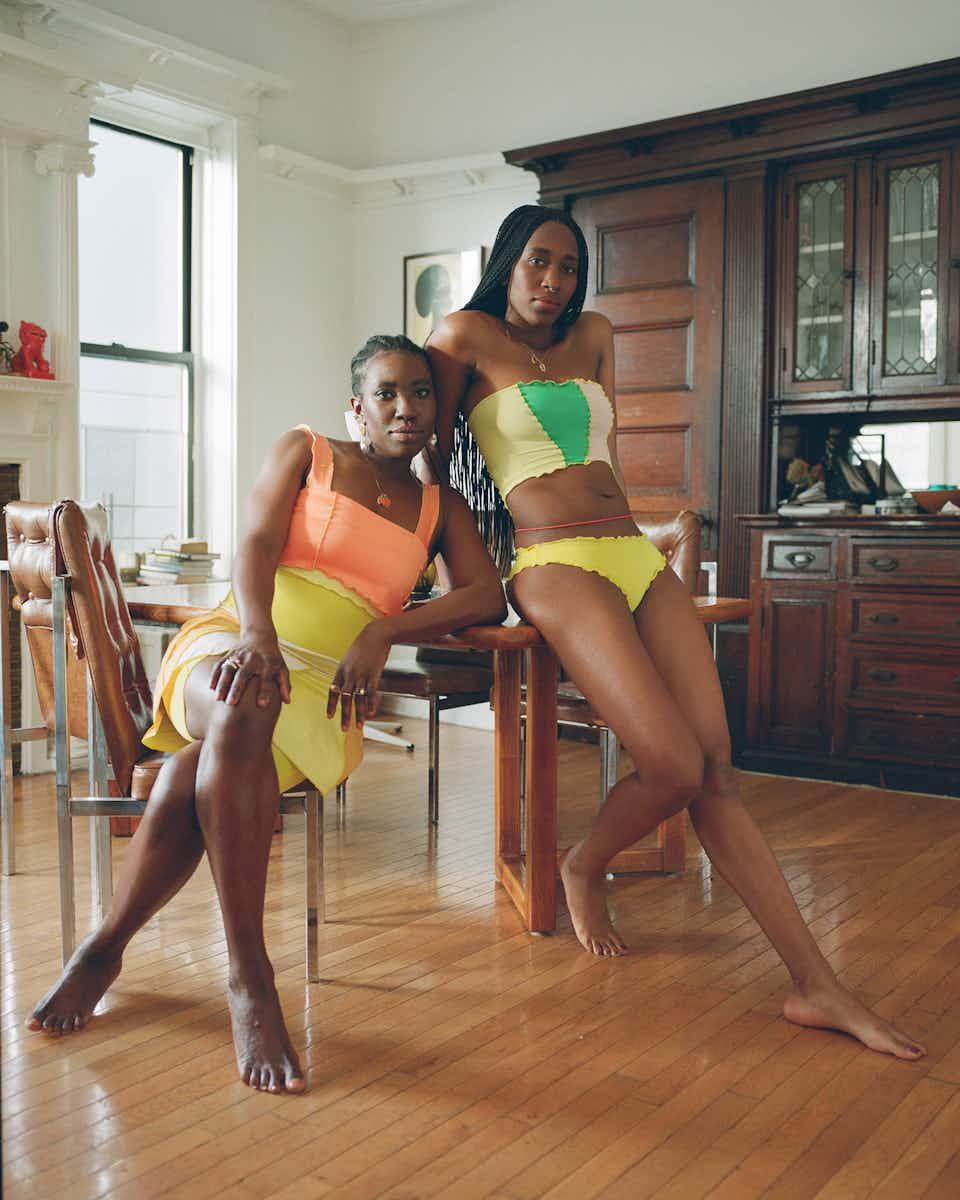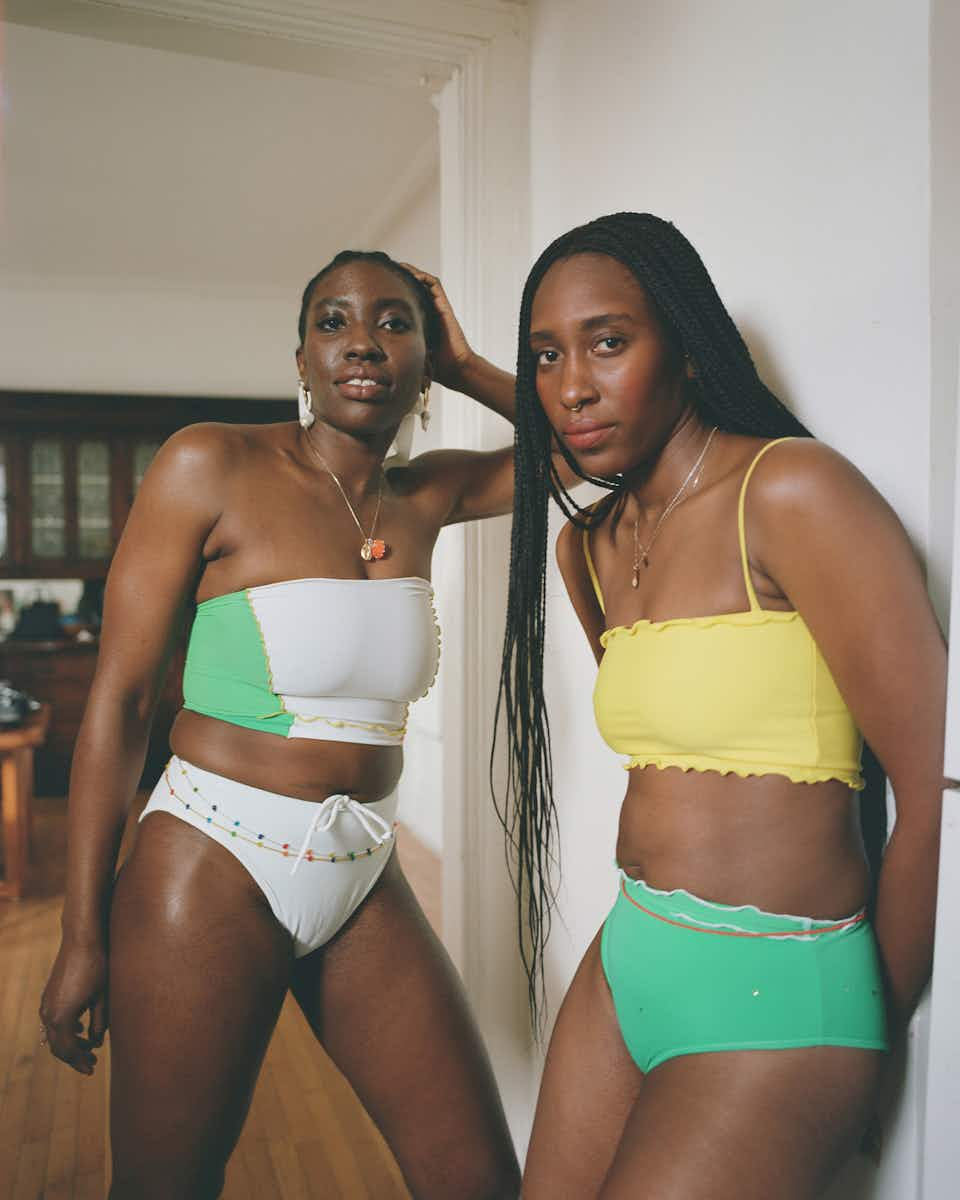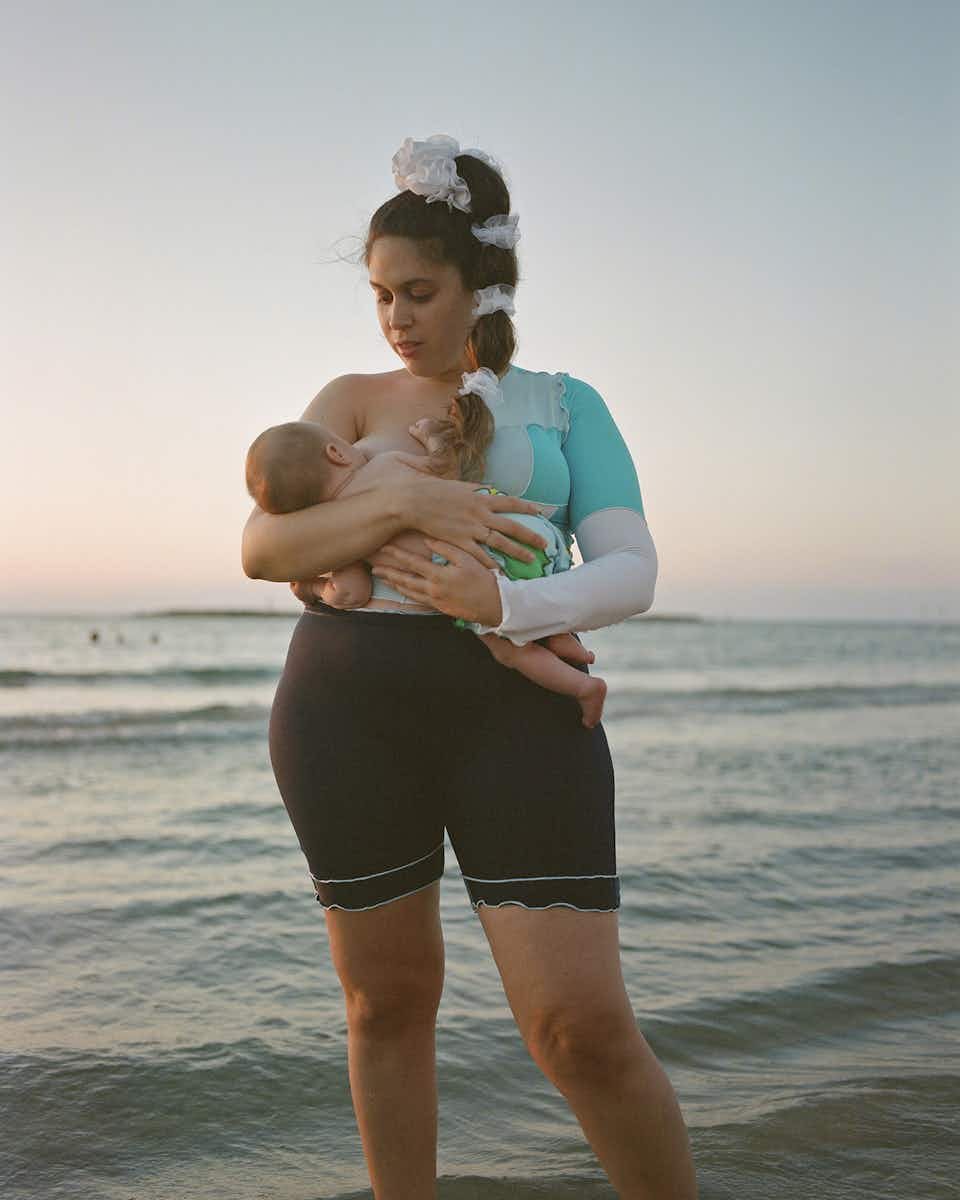 And so, at 22-years-old, Sherris jetted off to New York to study sustainable fashion at Parsons on a full scholarship. The transition from commune to full blown American capitalism was a shock, but the ​"street smarts" she acquired in the kibbutz helped with that.
"The kibbutz has been so important to me. It's my roots. It taught me to be mindful and sentimental about everything I do, that everything has a purpose. I take that with me everywhere."
After graduating she was hired by The Row, which gave her ​"that really big platform of New York-based, well-made luxury clothing." It made for a couple of other learning curves, too: that Sherris didn't want to work for anyone else but herself, and that the issue of waste in the fashion industry needed to be tackled head-on.
"I source all my materials locally and try to use what I have at my fingertips," she stresses. ​"Covid has forced me to re-evaluate my business for the better. My last collection is made from mountains of spare materials I had at home. I was like, ​'what am I going to do with this?' Patch it up!"
Sherris is now celebrating 10 years in Manhattan, and her brand remains a one-woman show. What's next might come as a surprise to some, as the designer turns her attention to sweaters and coats. But as she points out, ​"I've always done clothing and no one really knows it. I've made the whole collection myself in quarantine, and I can't wait. I hope it gives people some escapism."
We have no doubt it'll all go swimmingly.

More like this