Swimwear
---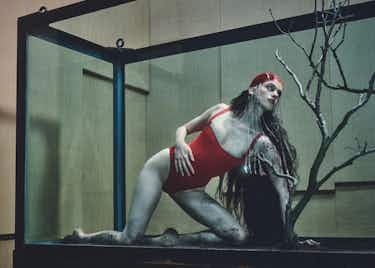 Style
Calling all saints and sinners! The Turkish-British designer is ready to whisk you away to Saint Dilara Beach Club.

Style
Head to head: As seen on the Kardashians and, like, every influencer ever, high-rise bikinis have been hotting up beaches summer after summer. How high are you willing to go?

Style
Israeli-born, Manhattan-based designer Maayan Sherris earned her stripes working for The Row. Now, she's tackling waste and hypersexualisation in the swimwear industry, one bathing suit at a time.