Maison Margiela SS22: a love letter to the resilience of youth
For his latest collection, John Galliano presented a film that paid homage to new-age mudlarkers, the sea and William Blake. Didn't think you'd ever hear those three words in the same sentence? Us neither, but don't worry – there were loads of great clothes in there, too.

One of the main markers of John Galliano's tenure at Maison Margiela is that every season, he enjoys the freedom of creating new and fantastical worlds for us to dip our toes into. For his SS22 Co-Ed collection, he expanded on his previous Artisanal haute couture show to present a film that explored themes of survival, instinct and the passage of time, all of which coalesced into a love letter to the resilience of youth.
The dreamlike film, which was directed by Olivier Dahan (Le Vie en Rose), evoked a surreal school trip. In a slightly menacing opening sequence, trios of models stumbled around, arm in arm, against a projected backdrop of a moored, moonlit and very moody canal boat. Rubber dinghies were thrown around as more models emerged from the darkness, eliciting the spirit of new-age pirates set free in nature and left behind to fend for themselves.
Coastal and maritime themes came to the fore too, as Galliano made references to magnet fishing, which involves clearing urban waters of polluting objects – new-age mudlarking, basically. An appropriate choice of footwear for said activity would naturally be biodegradable tabi boots, which featured throughout the collection. 3D printed in molded rubber, they accessorised stone-washed garments and deeply eroded or redyed fabrics, as a nod to the old-but-new trend which just won't shake.
Netting was drawn tightly across leather tote bags and micro-shorts were worn with blood red, thigh-high boots. Ripped denim was accessorised with downright creepy, ethereal masks, while larger-than-life outerwear felt akin to armour. Some coats grazed the ankles, while others had oversized, plush collars and drop-down sleeves.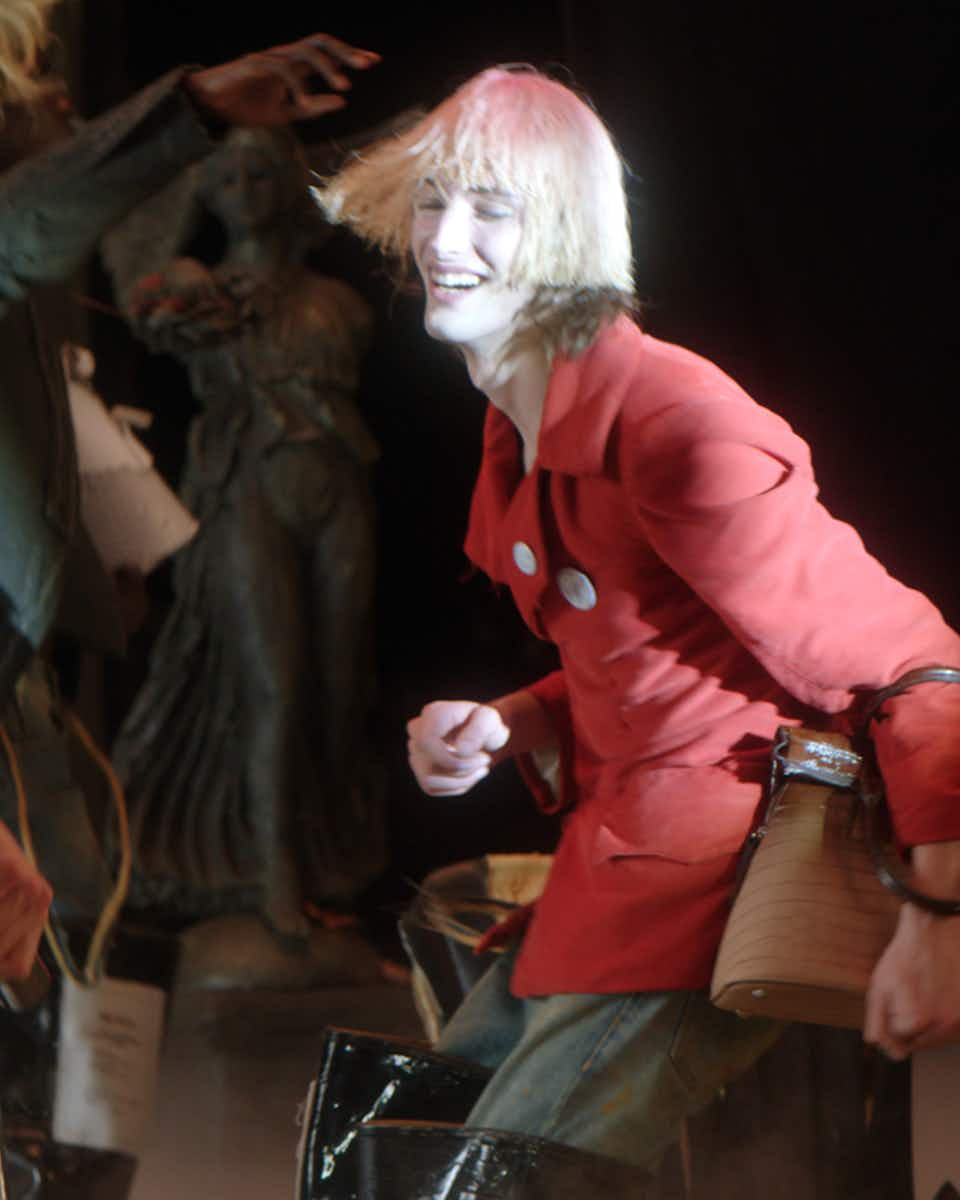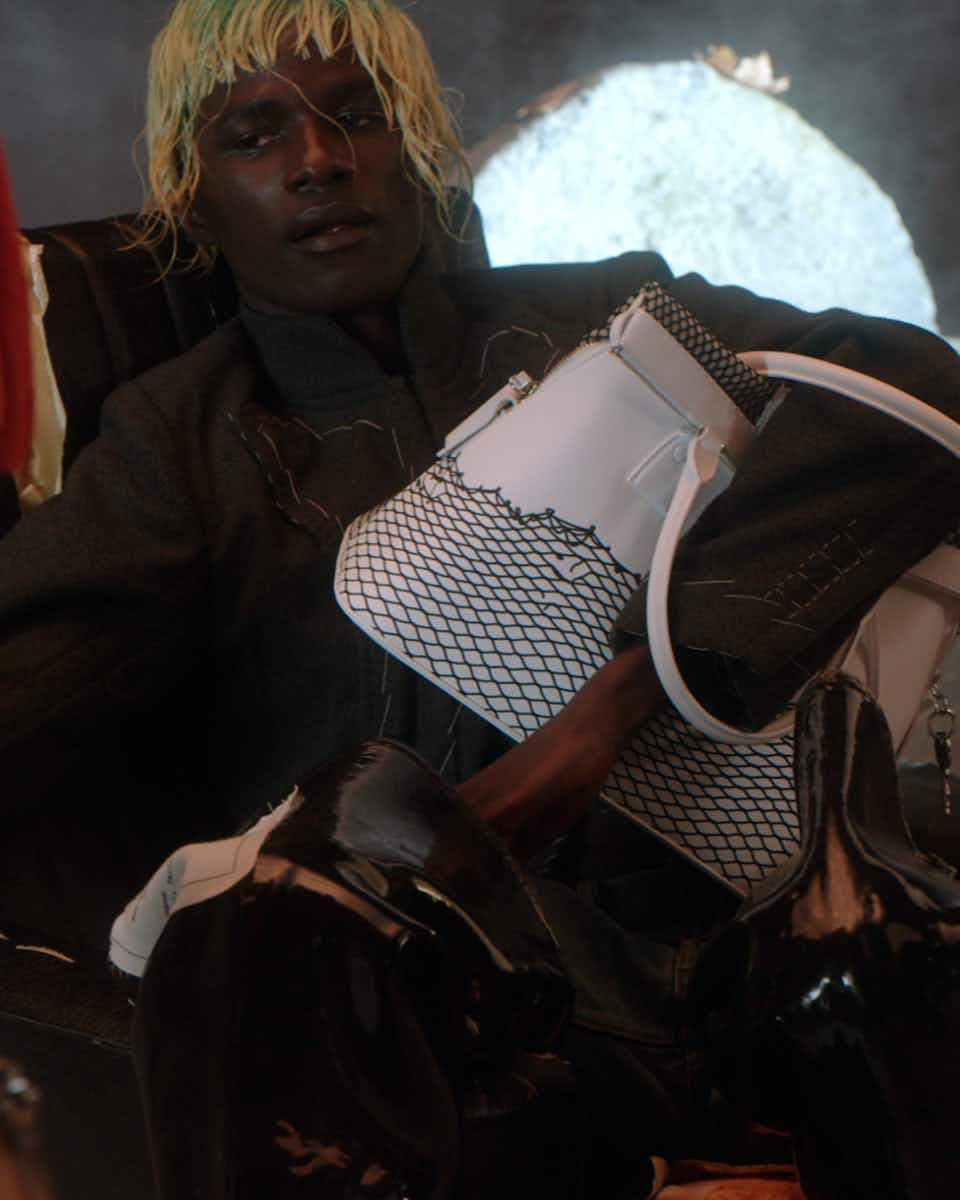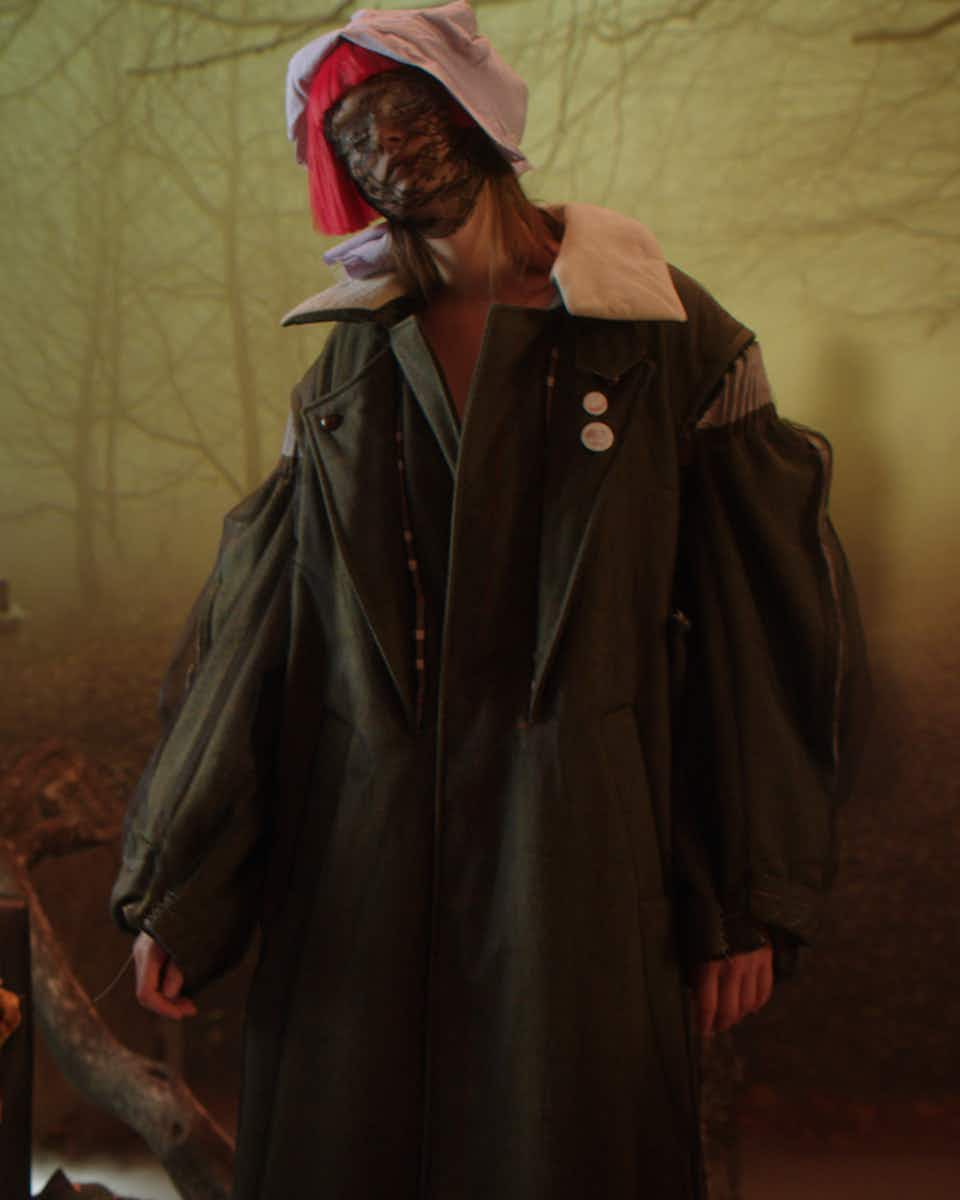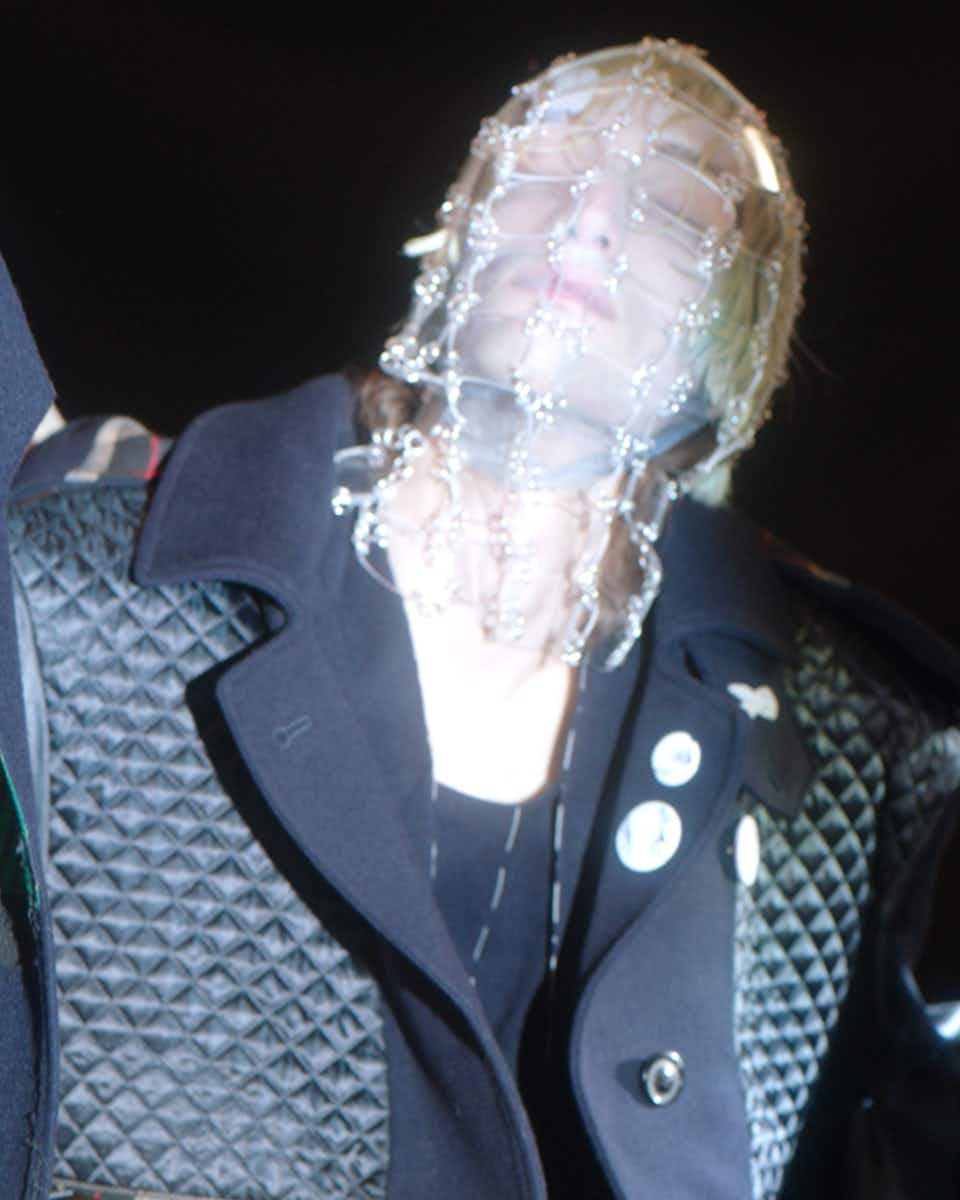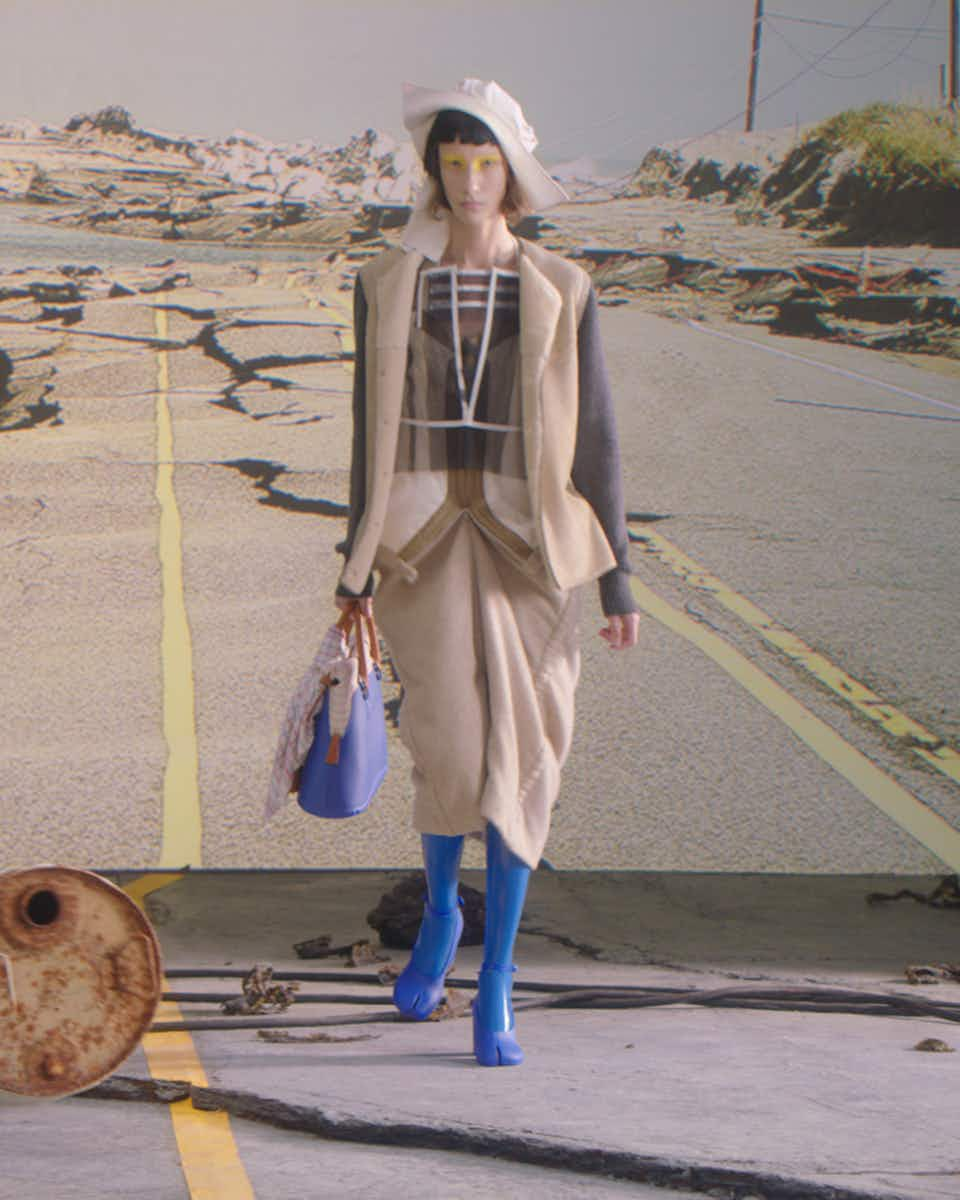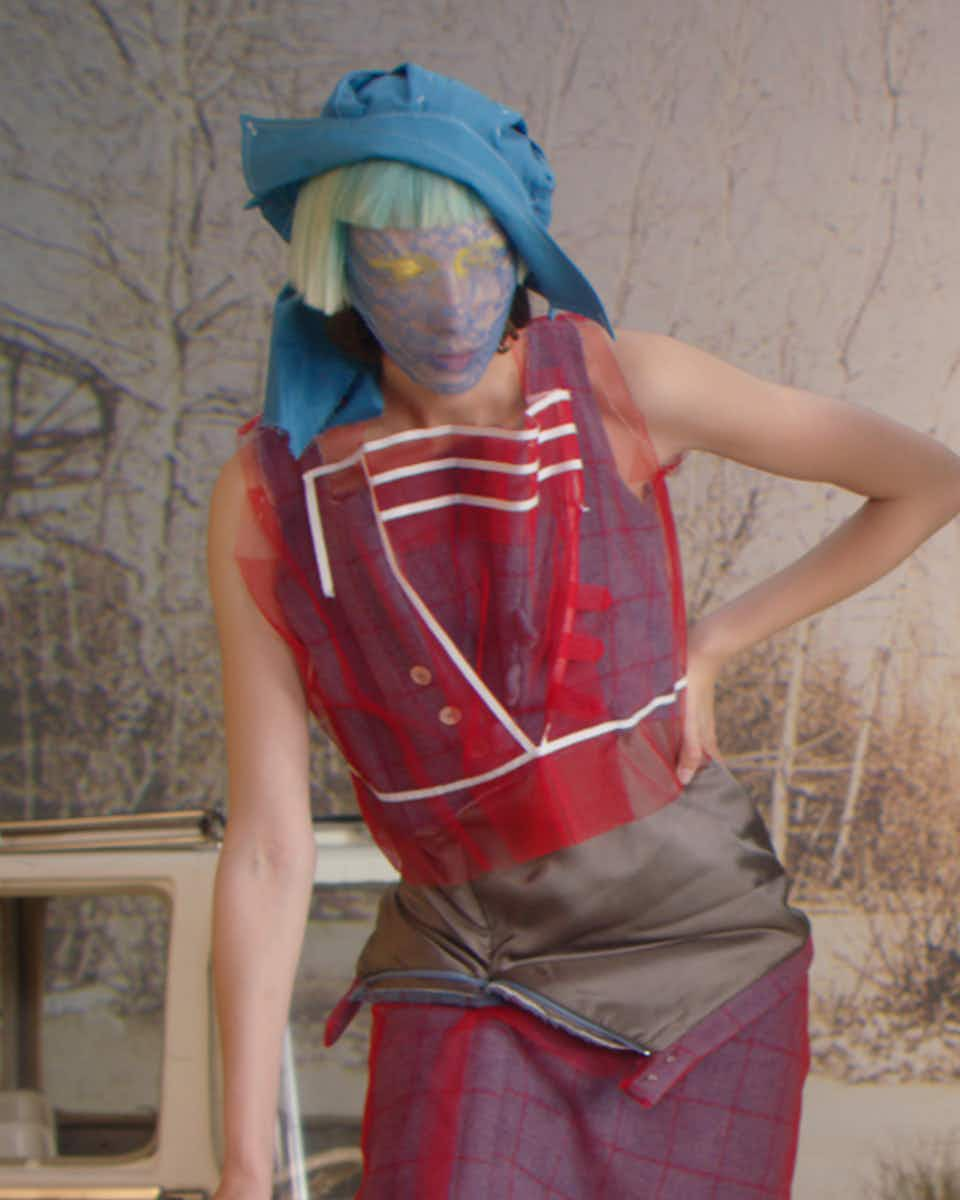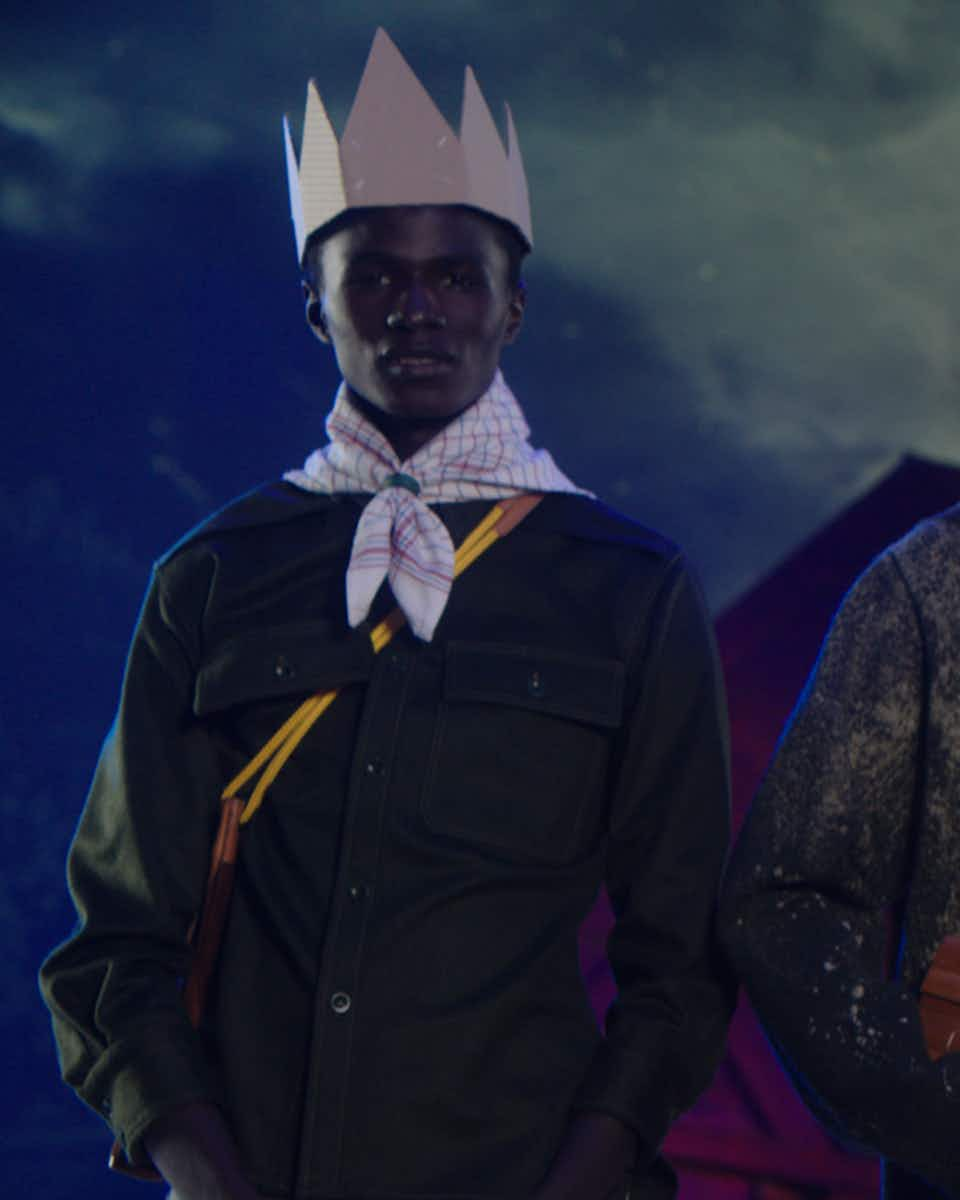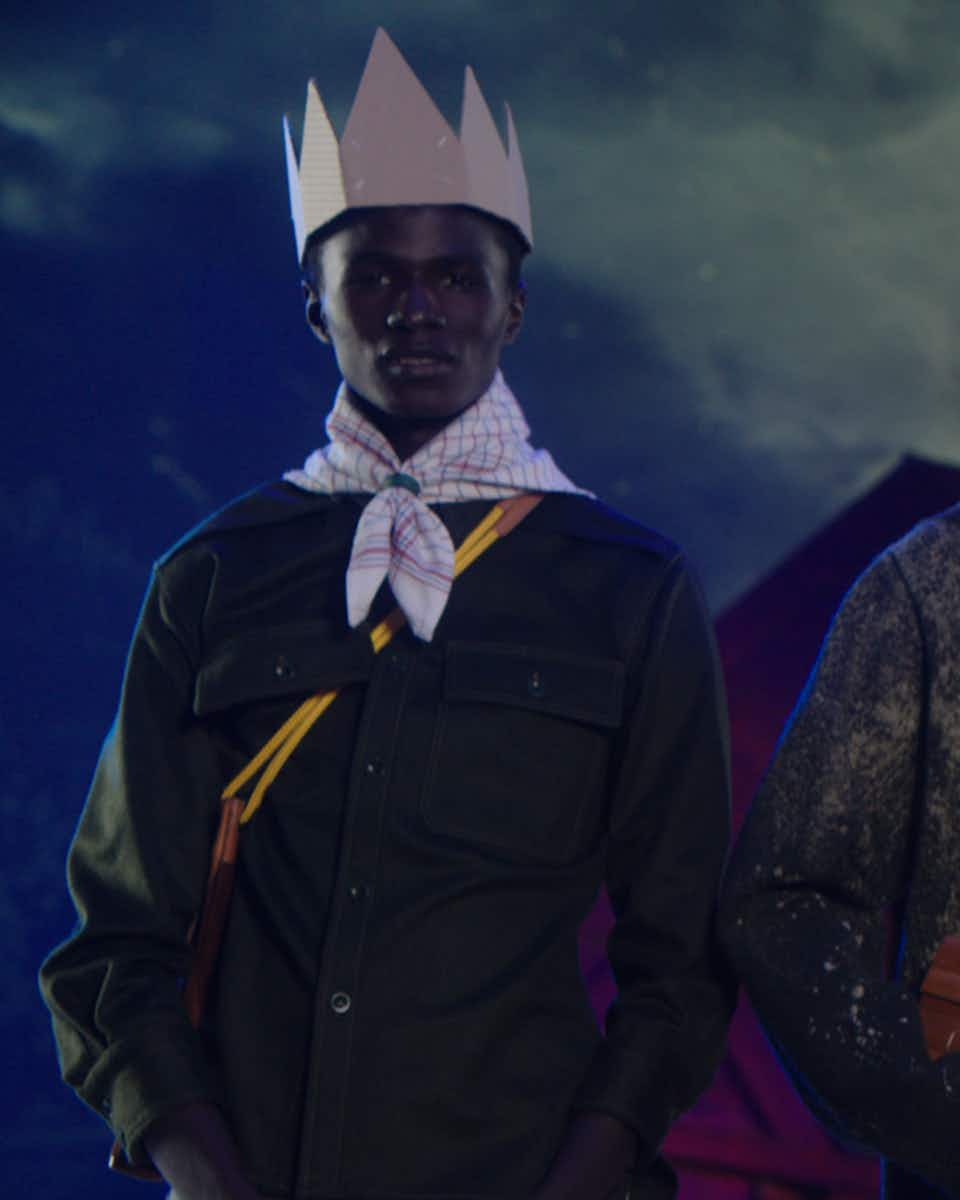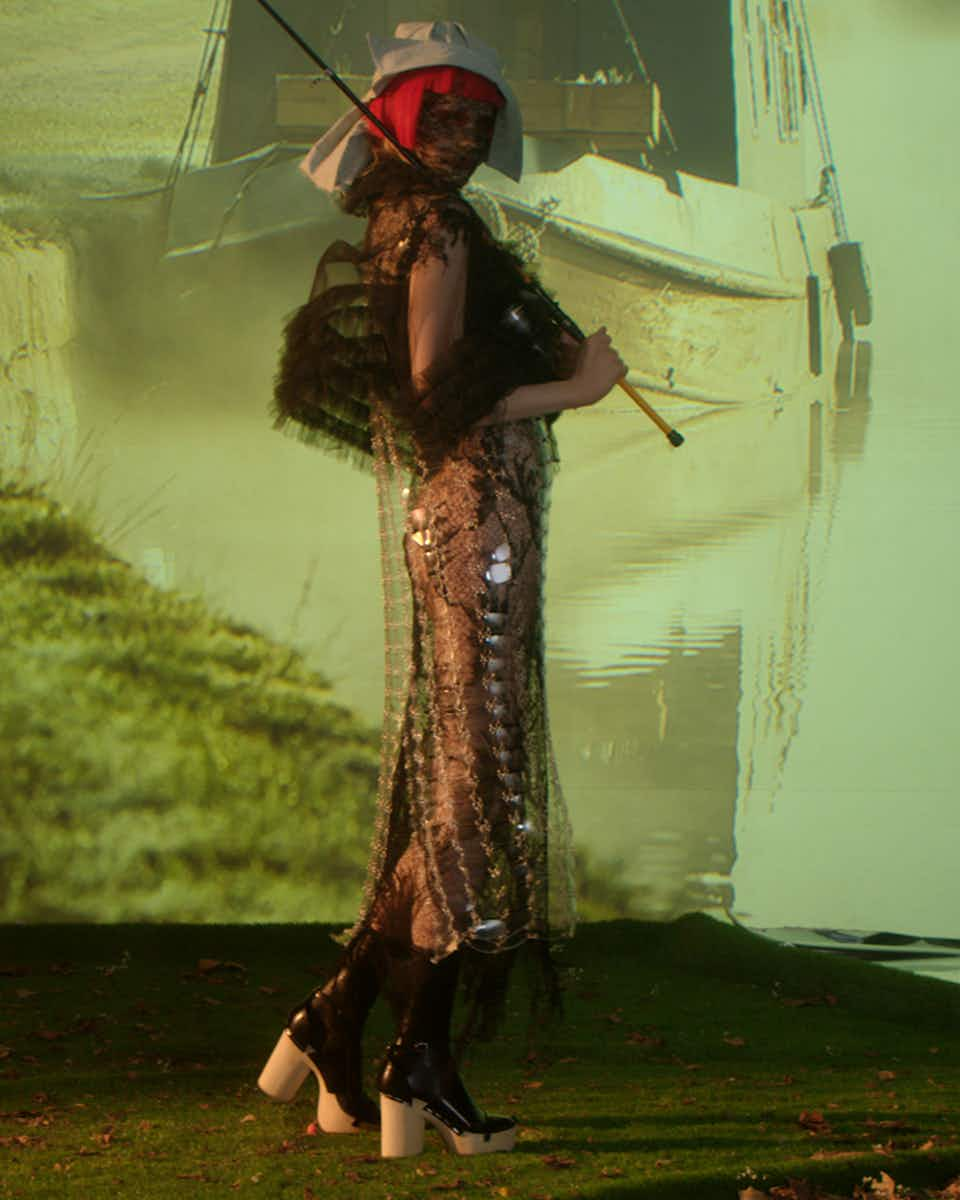 Seams were exposed where possible, while denim was distressed and trousers low slung. Bonnets were Galliano's accessory of choice here, many of them sweet and a few reminiscent of The Handmaid's Tale, a dystopian element that surely wasn't lost on the designer. Ultimately, this collection was an irreverent show of respect to a climate-loving generation who have the odds stacked against them.
The rather desolate background projections were interspersed with lines of William Blake's poetry, as the models and clothes helped bring these scenes to life. Some of them wore asymmetric, sheer skirts and lightweight, button-down jackets. There were also checked neckerchiefs and paper crowns, as Galliano further recontextualised themes of crisis and uncertainty to make them, well, fun.
A selection of structured grey suits overlaid with delicate black tulle also made an appearance. More tulle, red this time, was stitched onto a skirt – or was it a dress? These are the kind of witty imperfections that lend themselves to the beauty of Galliano's work. It's intentional, playful and expertly designed. In the end, life is just one big game, right? Might as well dress up for the occasion.


More like this