Marc Jacobs is a material boy

The ever-energetic designer used foil, glass, plaster, vinyl, and paint to create blown-up silhouettes for his AW22 show, celebrating the power of collective imagination.
We've been busy keeping two beady eyes on everything going down in Paris, from Mowalola literally stealing the show to Glenn Martens' denim magic.

On the other side of the Atlantic, though, Marc Jacobs has been thinking about choice – a loaded word right now. Shying away from any explicitly political statements, Jacobs painted a picture instead of beauty and creativity in contrast to the world's various ills and obstacles. Quoting Nietzsche, Jacobs' show notes concluded ​"we have art in order not to die of truth". There was also a welcome sense of collective imagination. The notes listed everyone involved in the show's production (a rarity), as well as an esoteric number of materials including foil, glass, plaster, vinyl, and paint.

The collection itself was ambitious – not just in the height of the platformed Mary Jane heels, which added trippy Alice in Wonderland edge, but in the scope of the silhouettes. Knits were blown up and tied in big, bulbous knots. Skirts and jackets were padded like glam airbags. Some of the pieces felt like Comme des Garçons gone clubbing, while others featuring Paco Rabanne-esque chainmail shapes lightly layered over white t‑shirts suggested a thoroughly modern Joan of Arc.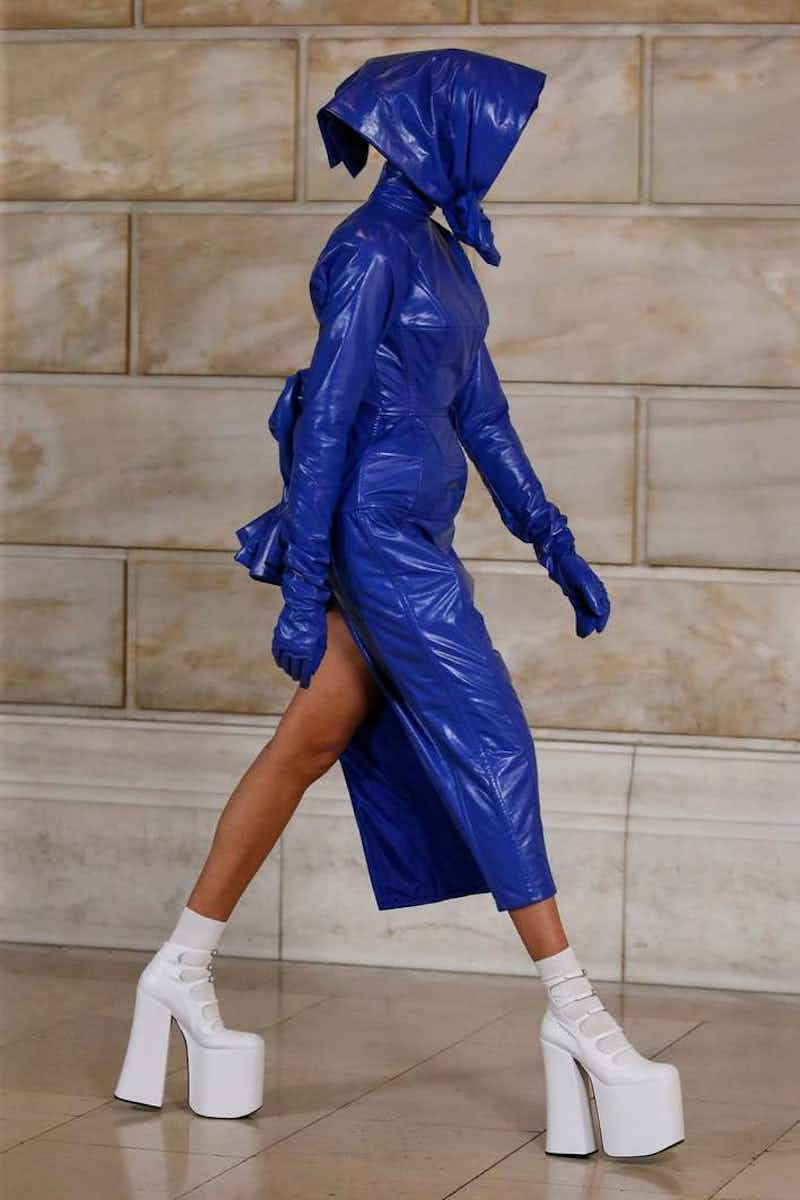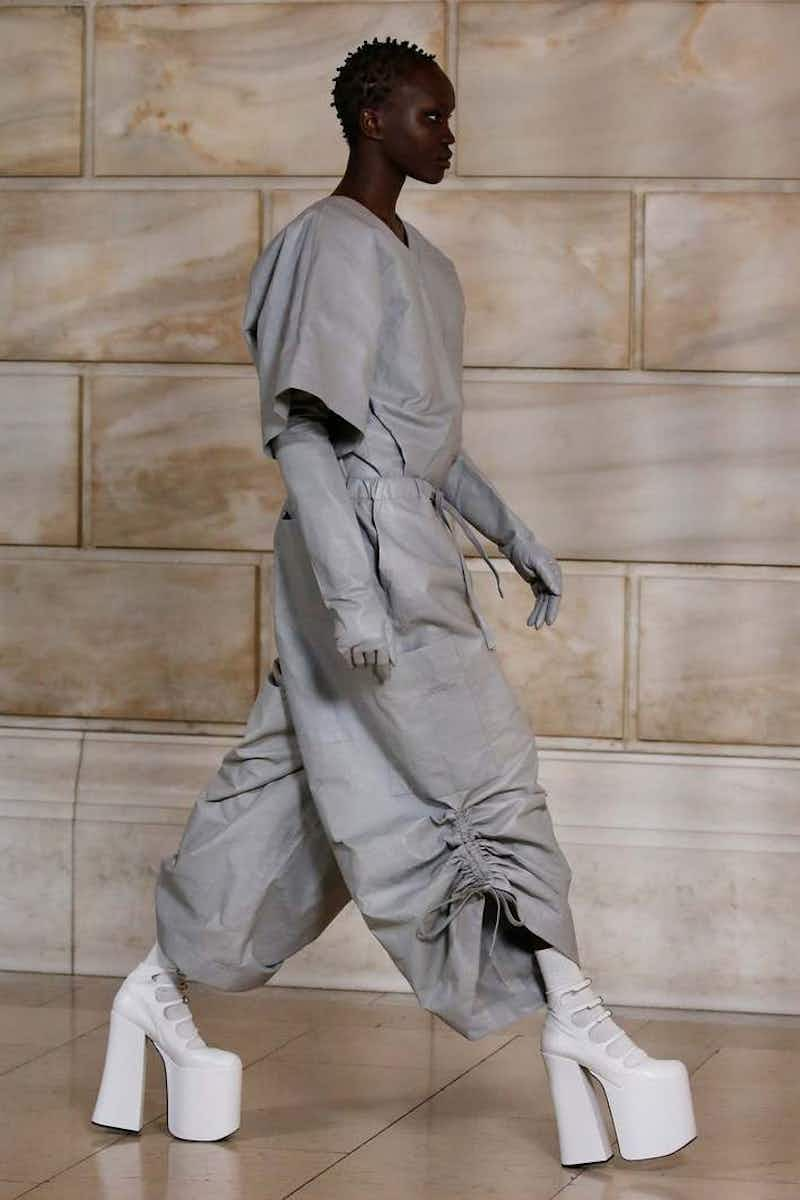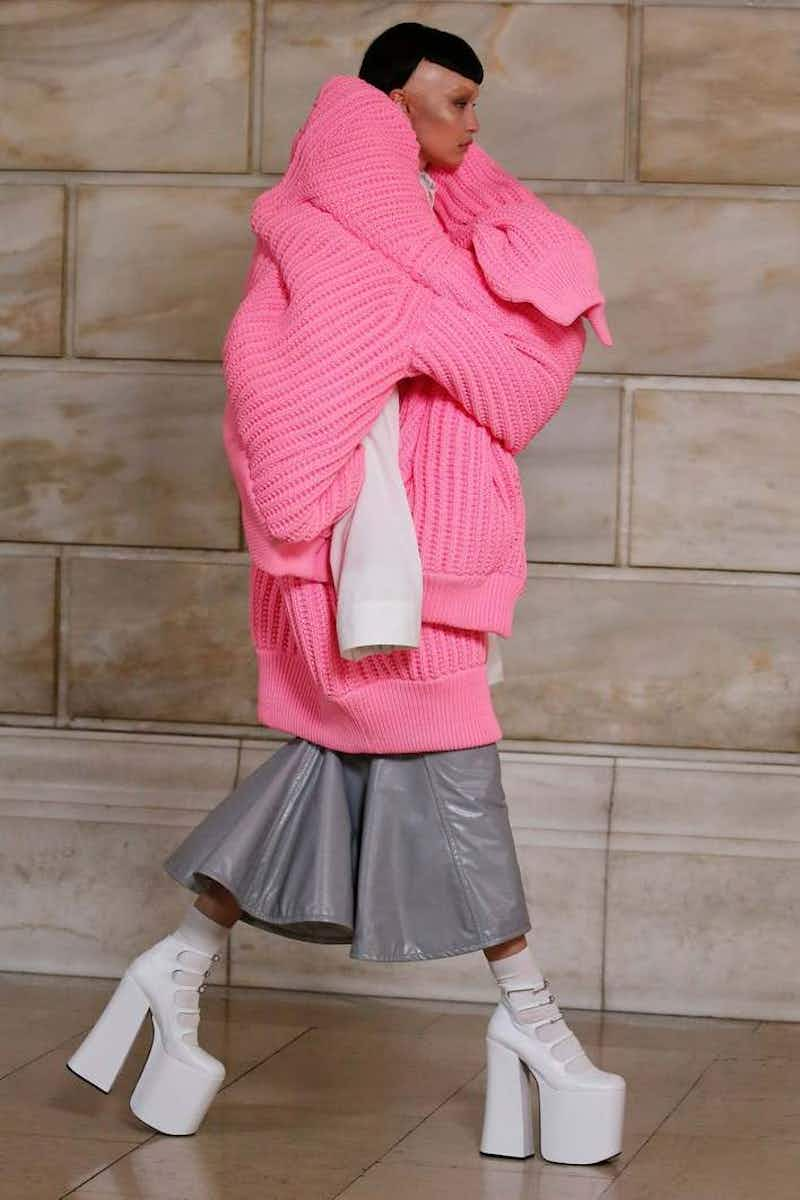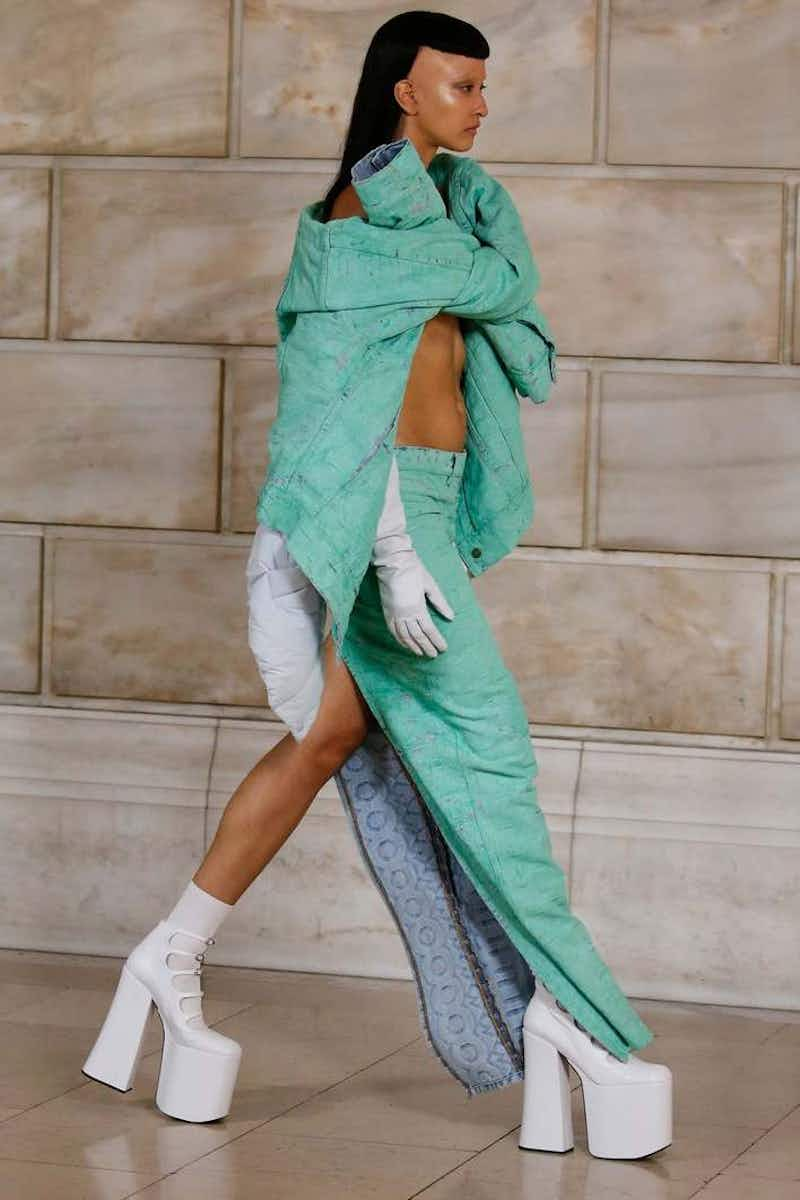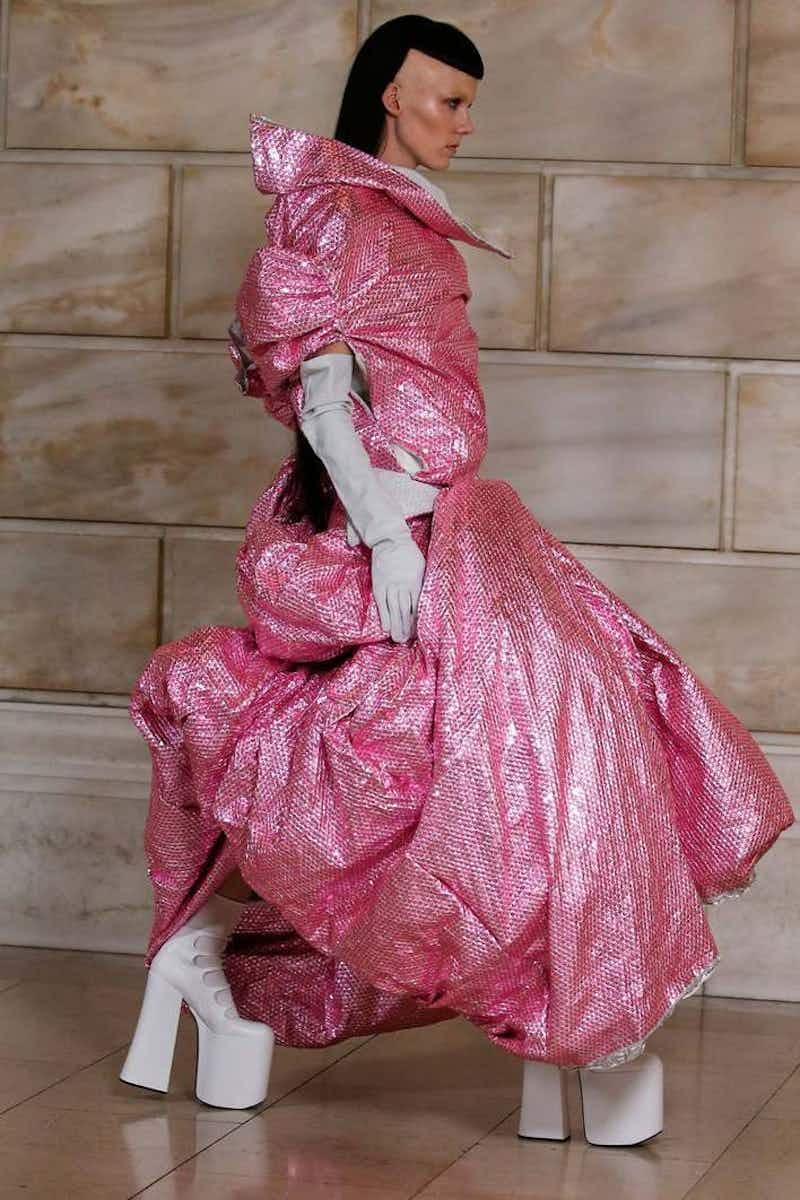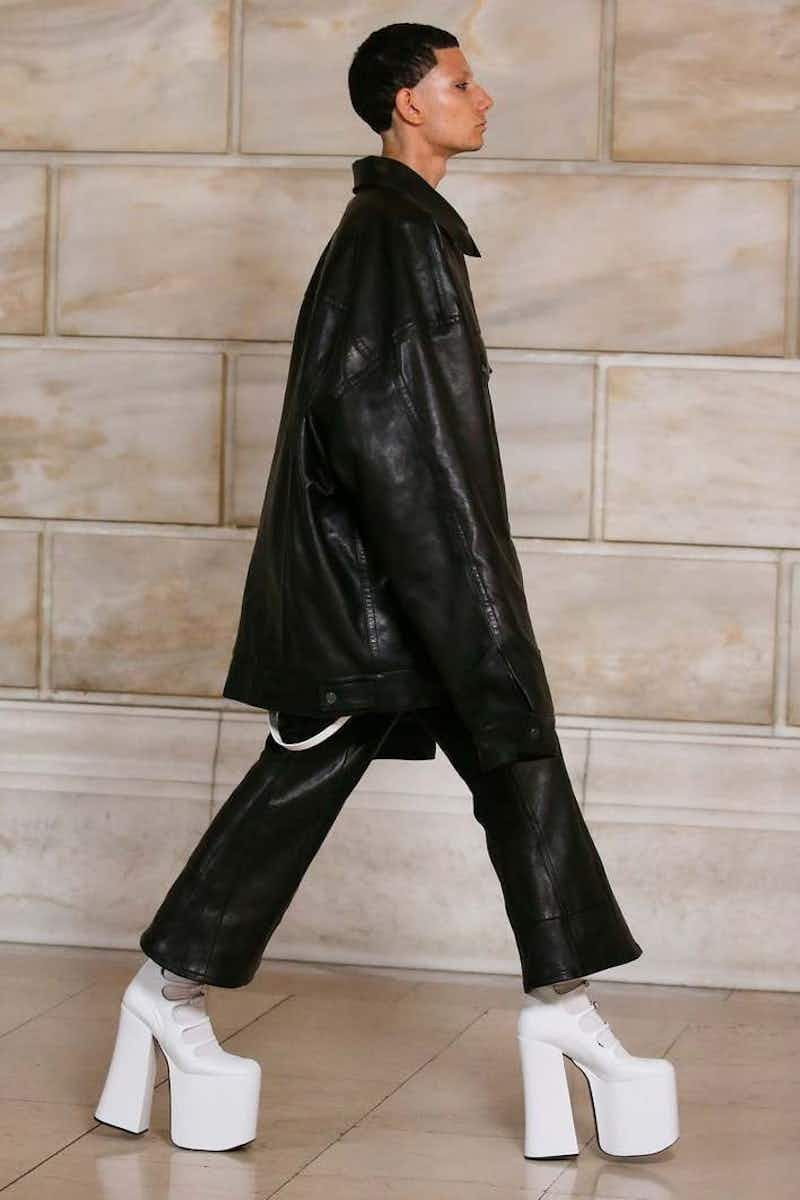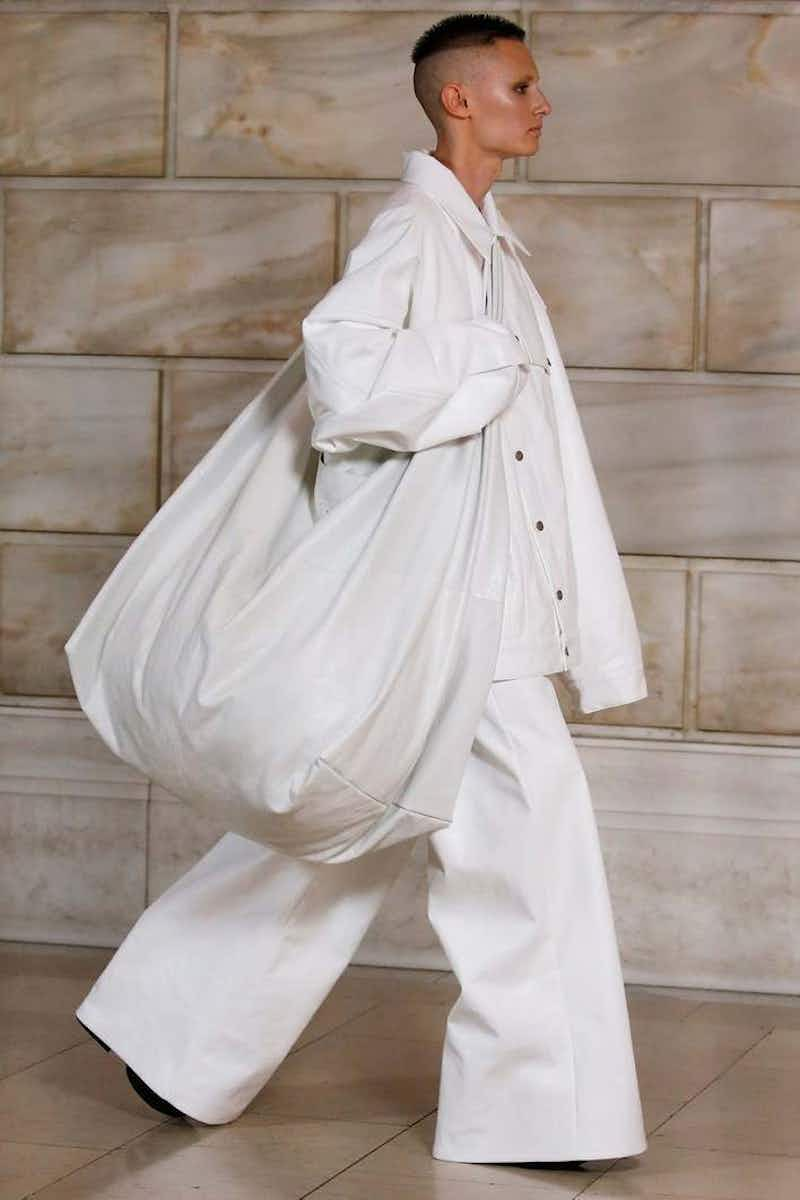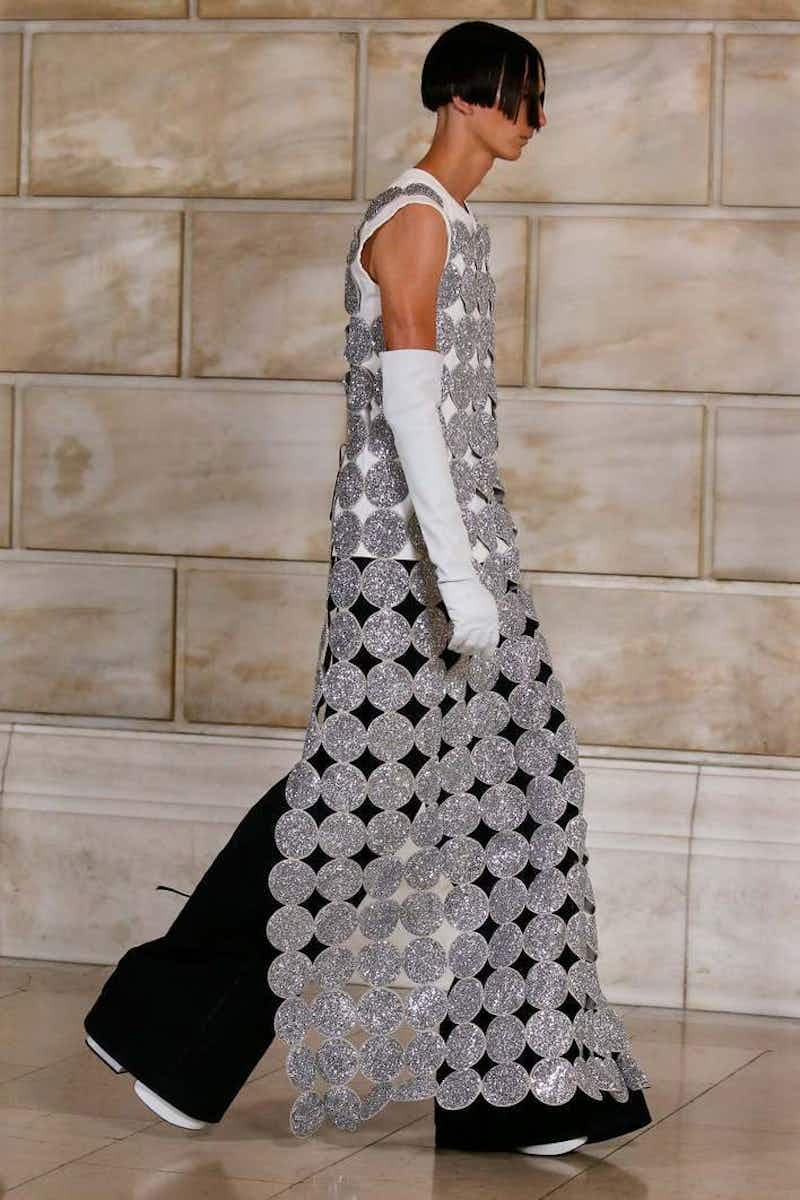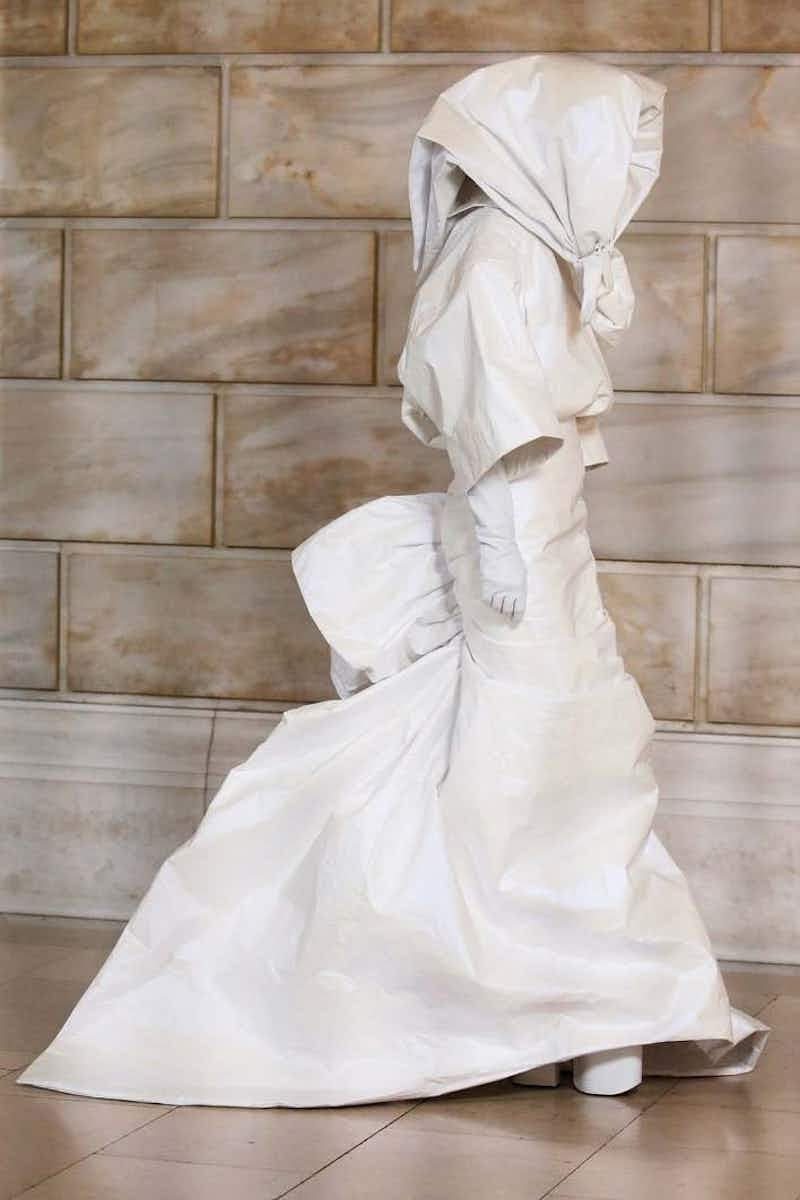 More like this