Martine Rose is documenting lockdown life in real-time
The London-based designer talks us through her first-of-its-kind audio-visual experience, taking viewers on a world tour that celebrates the "unremarkably intimate and radically strange".

Hanging out, working out, stretching, flexing, channel-surfing, skipping stations, spinning records, dancing, gaming, drinking (red), eating (sushi, toast), brushing (teeth), sleeping… If we set up a webcam in your house, what would we catch you doing all day?
That's exactly what Martine Rose's first-of-its-kind experience is all about: the things we do all day within the four walls we call home. It's an around-the-world tour of people's private lives, offering a glimpse of what the camera doesn't ordinarily see.
Concepted and created in collaboration with experience design studio International Magic, What We Do All Day completely shifts the parameters of what a digital fashion show can be. The real-time audio-visual show was first broadcast this morning (with two further screenings at 3pm and 8pm GMT today), and while it might feel like a sign of the times – which it most certainly is – Rose started working with International Magic's co-founders Adam Rodgers and Stefan Endress pre-pandemic.
"Initially it was a sustainability discussion," Rose explains over Zoom, just after the first performance. ​"Is it still ethically and topically relevant to be flying thousands of people across the world to look at shows twice a year that are often really expensive builds, with loads of waste?" Trying to find an answer to what could well be the fashion industry's biggest question – one which we all know the answer to deep down – led Rose, Rodgers and Endress to explore the possibilities of a digital show, to see whether said show could replicate the IRL experience. Then all of a sudden the world was turned upside down and we went into the first, of many, lockdowns.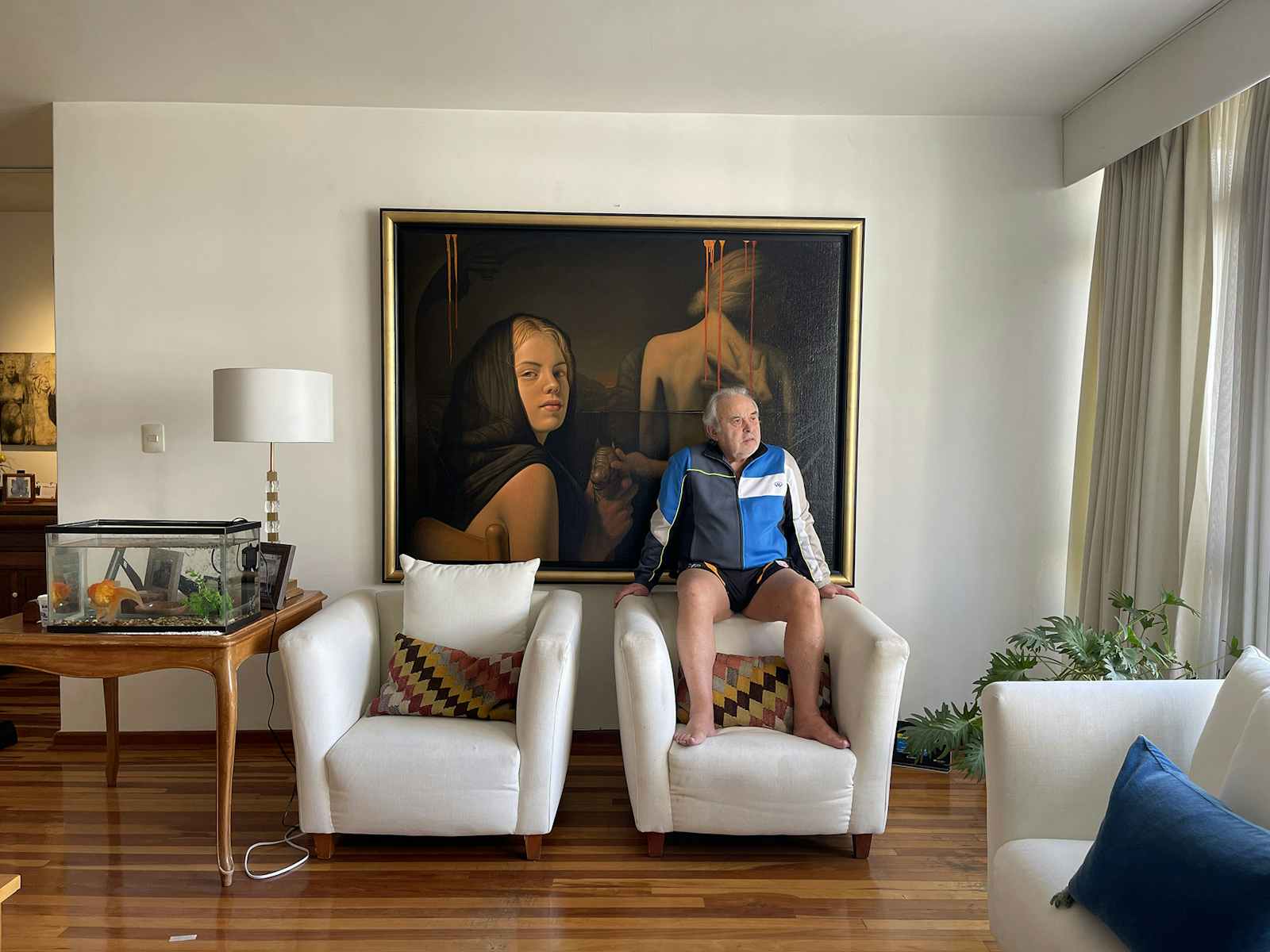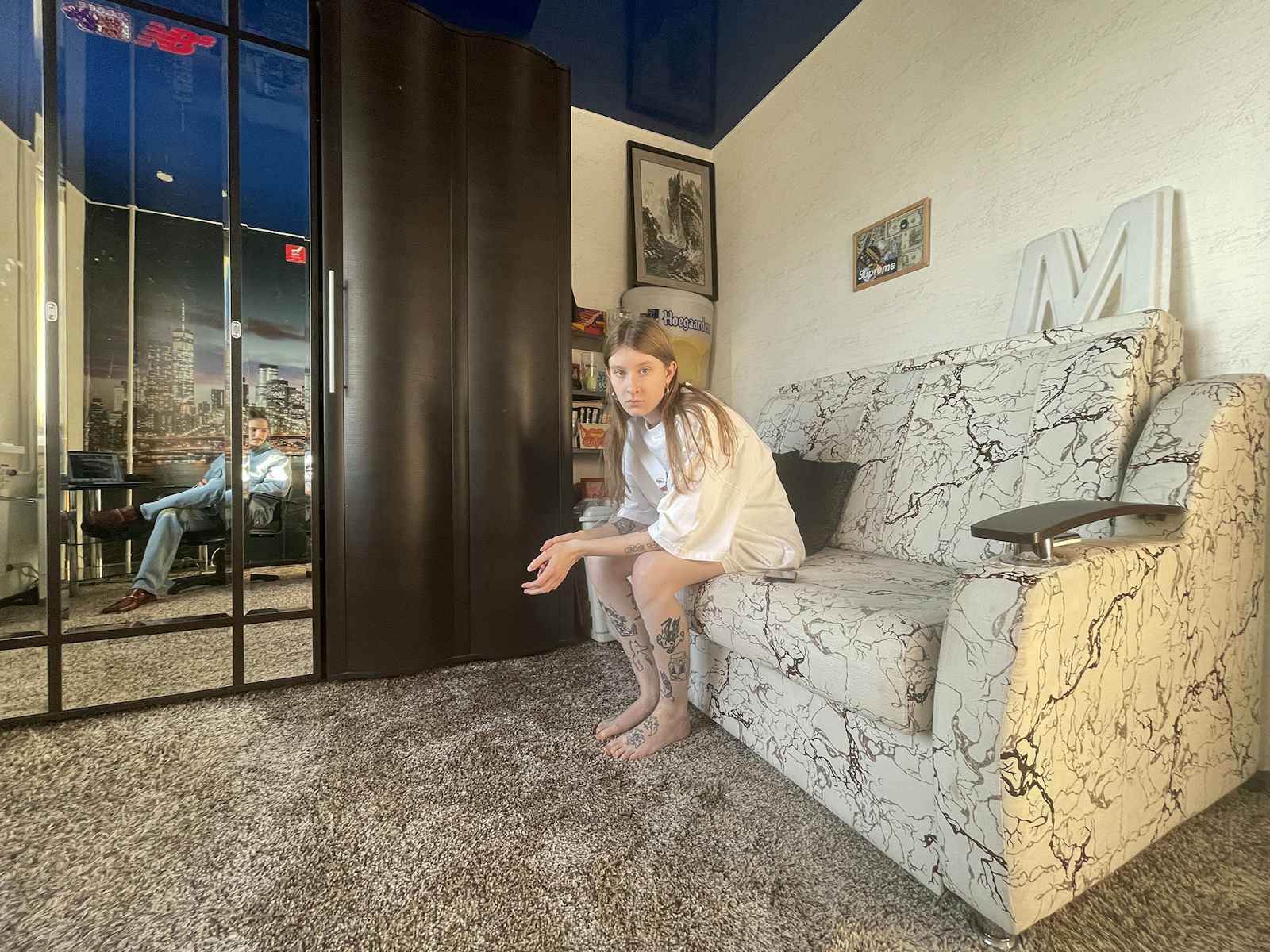 With global travel restrictions and a blanket ban on in-person events, a digital reality swiftly became the only one available. Naturally, Rose's journey to creating a digital world became a reality, too. Collectively, the team began to drill down to the core of what a Martine Rose show really was, and how that could be translated into the digital world.
"There was no brief, it was an organic conversation to see where it went," Rodgers explains. ​"We looked into social housing, brutalist architecture, that sort of stuff, to see if we could translate that into an environment that could host a show. A lot of the attempts at digital shows are quite robotic and cold. So it was key to try and capture a more human element. That's where it evolved."
Step (well, click) into the lovingly conceived simulated housing block (featuring posters and noticeboards that nod to archive Rose collections) and you'll be taken on a hands-free journey through 24 rooms located around the world from Tokyo to Moscow, Nairobi to Ramallah, London to Los Angeles, in real-time – an intentional decision to ensure a collective experience. ​"We were filming people in isolation but I didn't want people to feel isolated," Rose says. ​"The ultimate feeling at the end is a feeling of togetherness, that's what I want."
Each individual lets us into their private space (be it their bedroom, bathroom or living room) via a personal film captured on an iPhone Pro Max or the iPhone 12 Pro, that shows, well, what they do all day behind closed doors – the four walls within which we now get dressed, exercise, work, play, shop, eat, drink, sleep and repeat. Sound design deserves a special mention. The individual pieces selected by cast members have been masterfully edited into a continuous soundscape that immerses you in the lobby of the building and the each of the 24 rooms that it houses. ​"That was a transformative point in the filmmaking for me," Rose says. ​"Apart from visually what you're looking at, it's the sound that roots you in there." It's familiar, it's uplifting, it's heartwarming and, most importantly of all, it's a reminder that no matter where you are in the world, no matter how isolated you might feel, you are not alone.

It wouldn't be a Martine Rose show without impeccable casting. ​"We had this luxury of time to find the right people," explains casting director Isabel Bush. ​"At first we were thinking more about finding people who were performers, but then the real beauty came in those small, intimate, unseen daily rituals that everyone does, and what those things meant to each person. It makes it really interesting as a watcher – you can relate to it, but also you're voyeuristically looking at it."
Coordinating 24 individuals and families in 24 locations and who knows how many time zones, Bush pulled off the near-impossible, even by the team's standards. ​"Can you imagine being placed in these people's homes around the world, not having even a little idea of what you were going into? Every shoot, we were like: ​'Wow, how on earth did Isabel find this person?'," says International Magic producer Ben McKinnon, still in disbelief. ​"So many wonderful people!" adds Rose.
In the mix you'll find OH and his dog watching football in Seoul, South Korea; Carla shaving Leonel's hair in Mexico City; Elsa (yes, Majibo) reading a magazine and laughing (of course) in Nairobi, Kenya; Darren, Reuben and Valentine (Rose's family) hanging out at home in London; Mohamed, Khaled and Alyssa gaming in Ramallah, Palestine; Mariya and Max yo-yoing in Moscow, Russia; Urara and Keiko playing with their pet robot dog in Chiba, Japan; and last, but by no means least, Curtly pumping some iron from a gold, velvet-clad cave in, err, London, England.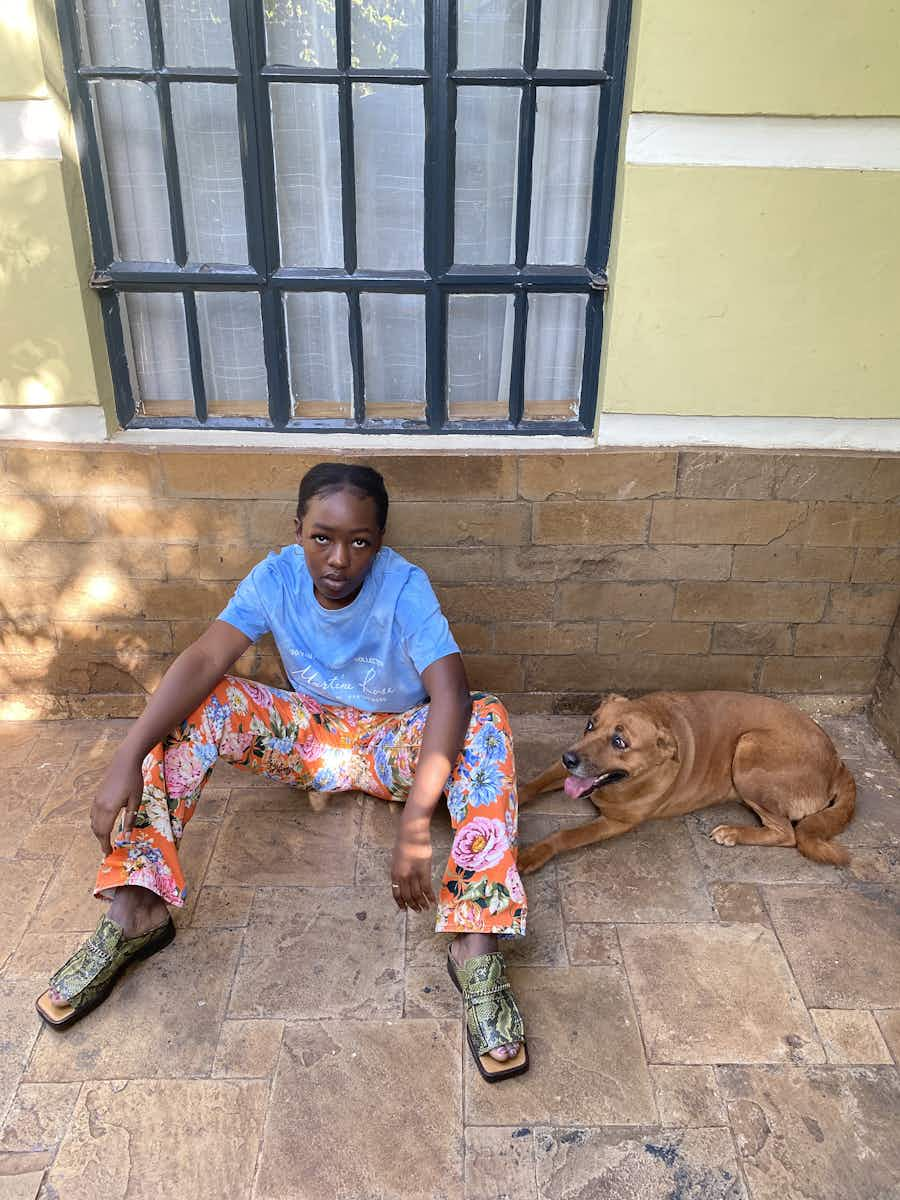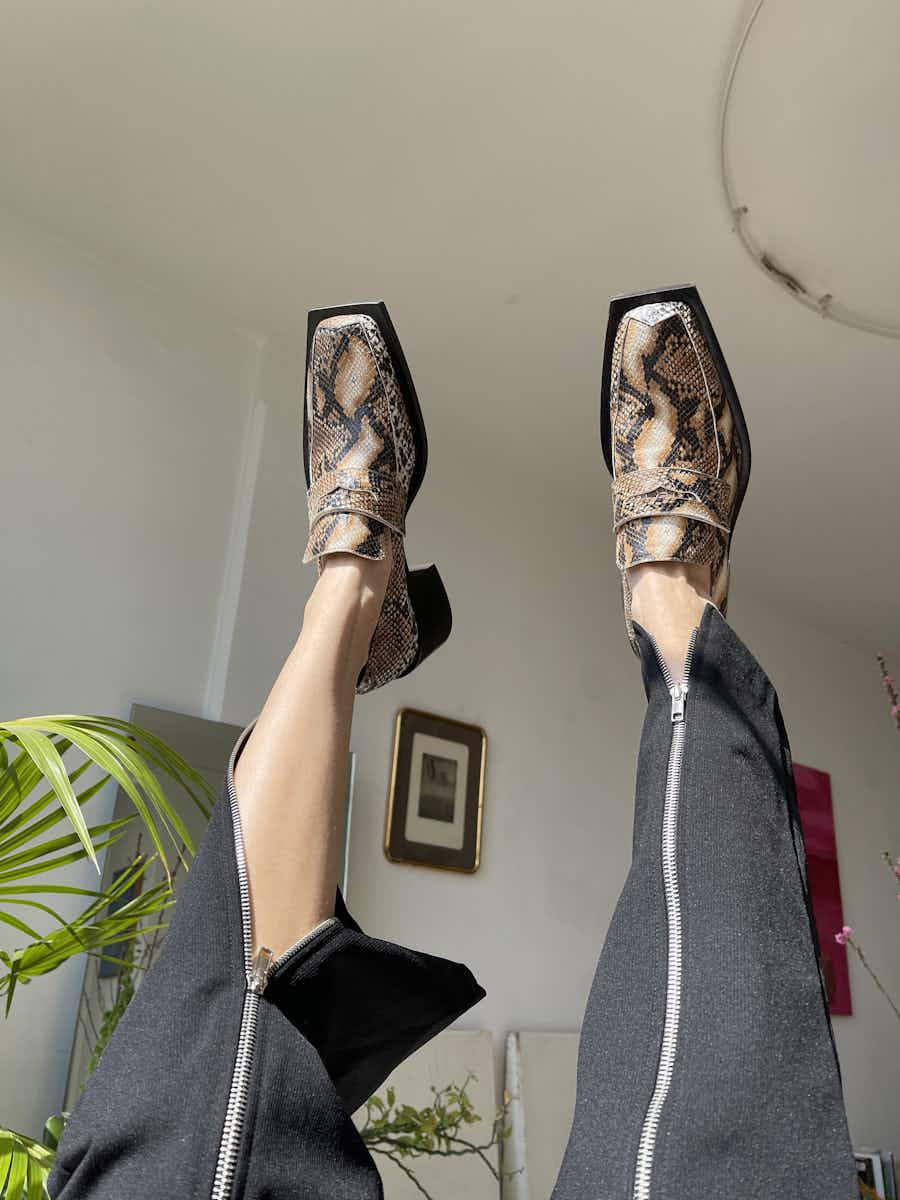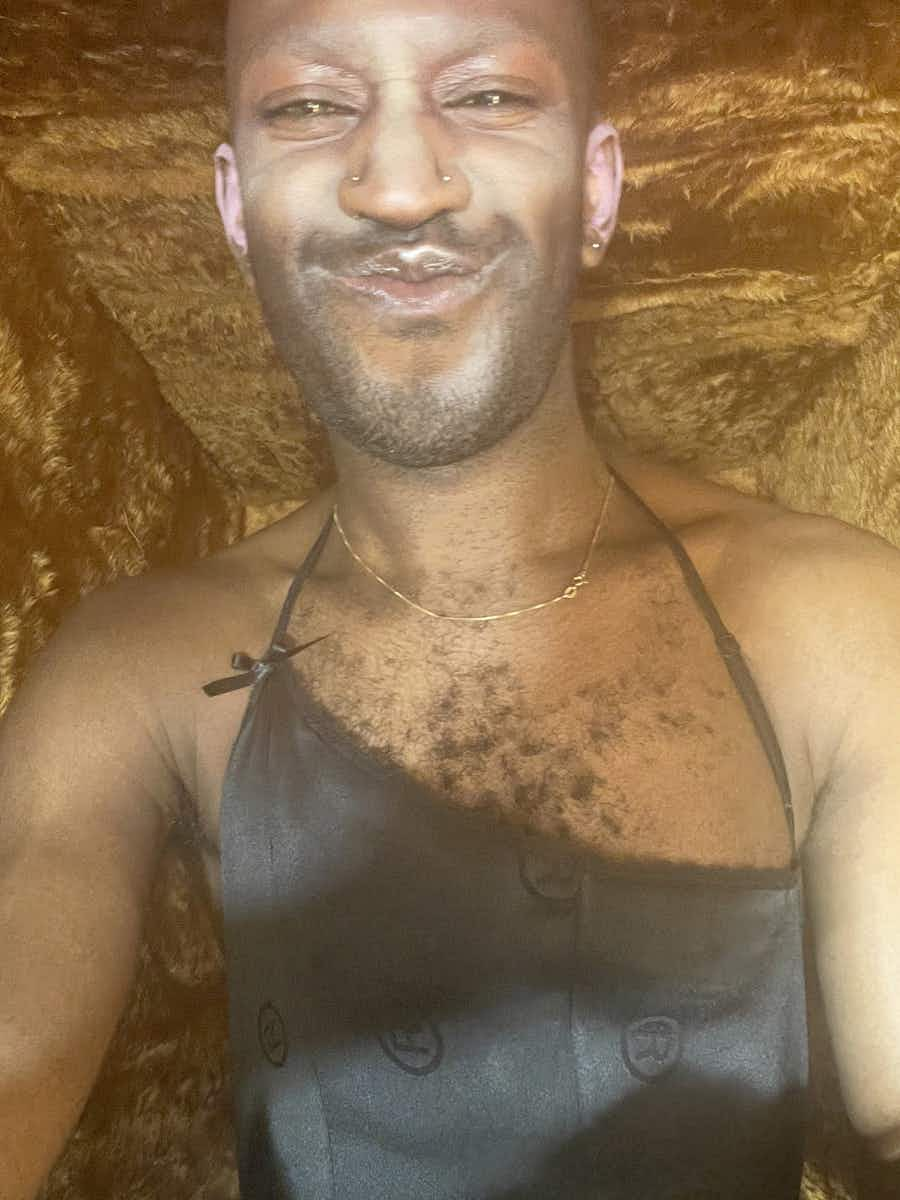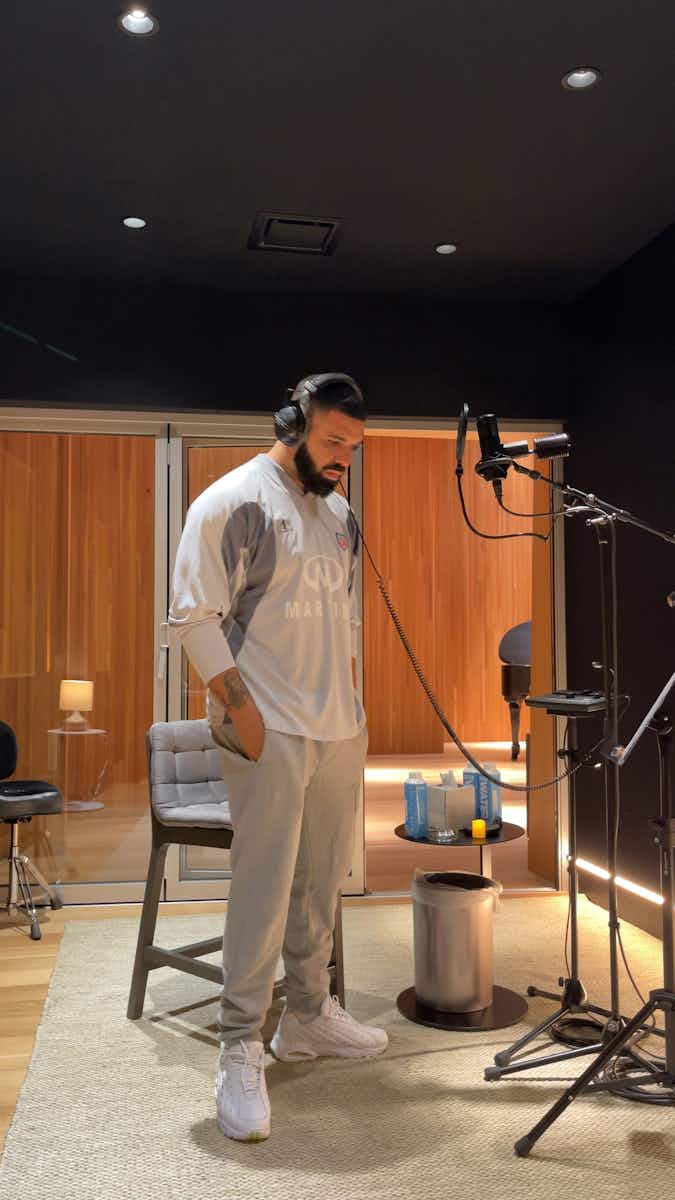 As for the clothes, zoom in the AW21 collection, styled by Tamara Rothstein, and you'll spot a raspberry tie-dye tracksuit (as seen on Stephen, who's vacuuming his living room in LA), a snooker ball knit (modelled by Alfredo in Mexico City), a football shirt (worn by Nadia, who's painting her nails in Paris), bowling-style shirts (shout out to Big Youth in Kingston, Jamaica) and signature snakeskin square-toe shoes (that double up as gym shoes, as demonstrated by Violet and YLOW in Tokyo, Japan).
Might I add that none other than Drake makes an appearance, too? Catch him live in the studio in Toronto again tonight at 8pm. ​"He sort of slipped in there, looking like a normal person. Again, he is a normal person," Rose laughs. ​"He's also doing what everyone else is doing, which is fuck all! Do you know what I mean? Hopefully, it didn't come across as [a show] ​'starring Drake' because that wasn't the point." It didn't. If there's one thing that the pandemic has reminded us of, it's that we're all just people with real-life feelings, no matter what we do for a living.
As we start the new year in the thick of an ongoing pandemic, Rose's real-time experience is the trip around the world we can't take right now, but it also represents so much more.
As a portrait of the present, constructed in a digital space, What We Do All Day will act as a time capsule for years to come. It's a reminder of – I‑don't‑want-to-say-it-but-I-think-I-have-to – an unprecedented year, documenting everyday life in previously unimaginable times. Nobody can say it better than Martine Rose does in her show notes: ​"Most of all it is a place where we can be together – a record of the unremarkably intimate and radically strange."

More like this