Behind the scenes with Iris Law and Jeremy Scott at the Met Gala
This year, Moschino's creative director went all-out glam at the Met Gala with his guest, model and actress Iris Law.

It's that time of year again, when rich people dress to a theme, look pretty and we judge it all in our pyjamas the next morning. Yes, we're talking about the Met Gala.
Having taken its first-ever hiatus in 2020 due to the pandemic, the first Monday in May event returned last year with the theme ​"In America: A Lexicon of Fashion". This year, the theme stayed stateside with ​"Gilded Glamour", an ode to the opulent styles popularised from the mid-to-late 1800s, known as the Gilded Age, when superficial economic prosperity gave way to billowing gowns, corsets, top hats, heavy embroidery… rich people stuff.
Jeremy Scott, creative director of Moschino and seasoned purveyor of glamour, approached the theme as he always does: to the marching beat of his own idiosyncratic drum. In the past, he's taken Karen Elson, Katy Perry, Madonna and Cardi B as his guests for the night, dressing them to brilliantly camp effect.
This year, he took a Moschino-clad army that included model Iris Law, Megan Thee Stallion and Bridgerton and Sex Education star Simone Ashley, with Law styled by THE FACE's very own fashion editor, Danielle Emerson. Whether it's Perry dressed as a chandelier, Madge in a camo gown or, like this year, Iris Law in a custom, gradient halter dress, Scott's all about making a scene, whatever the theme.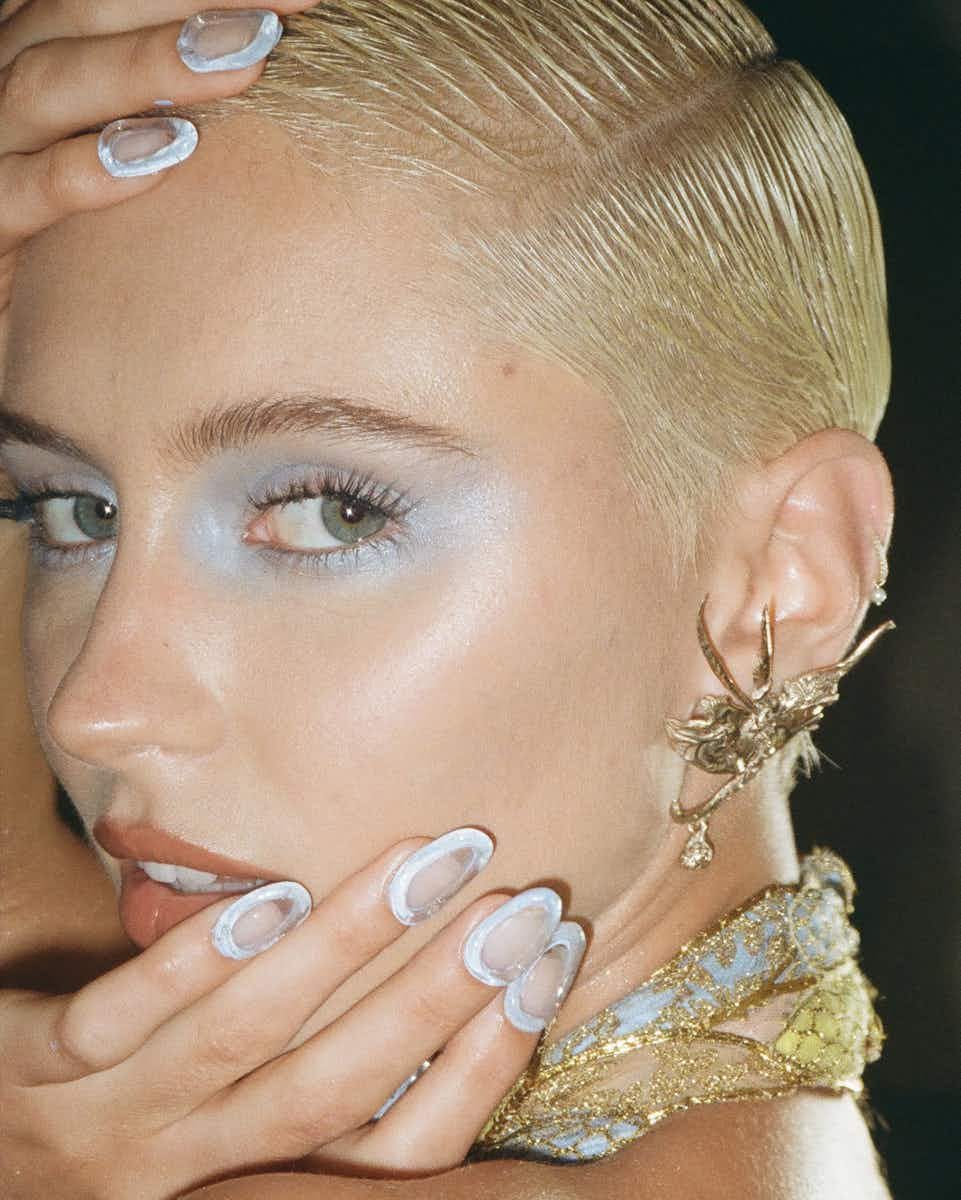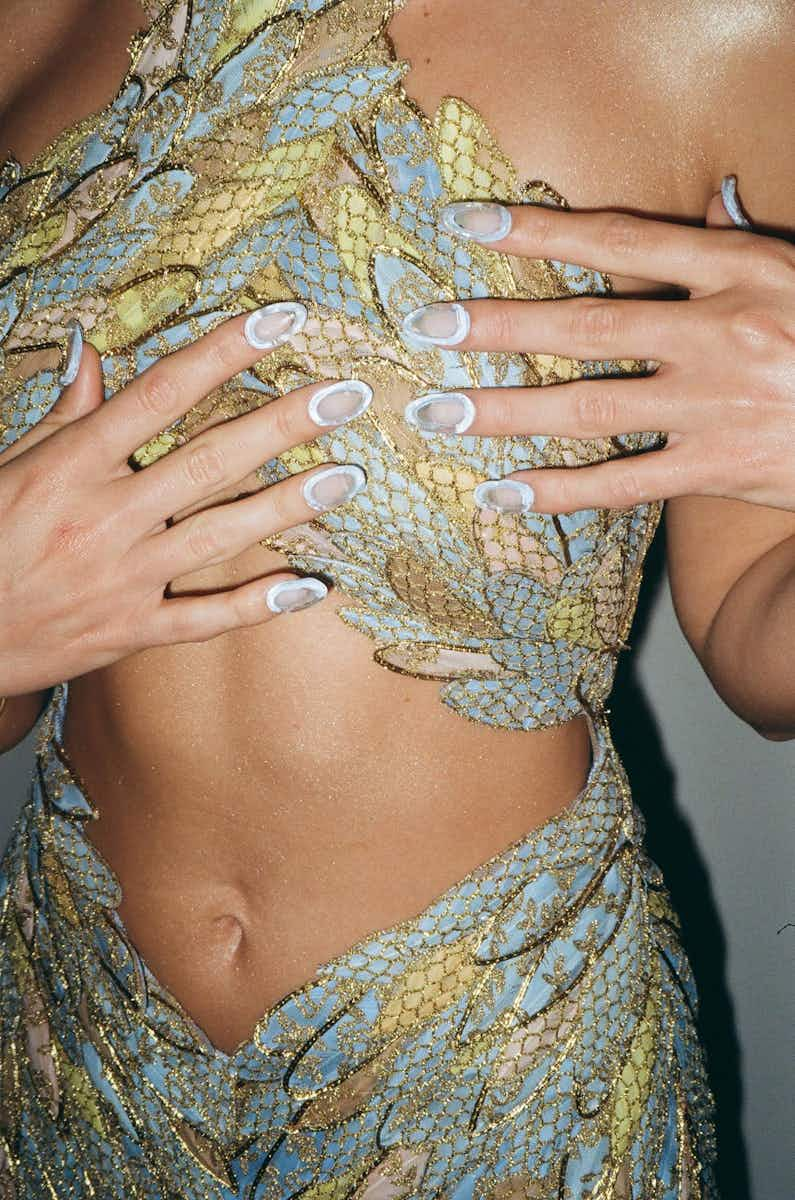 "I always think it's best to find a way that you can interpret the theme yourself," Scott says. ​"That's how I approach it, thinking about what those terms mean to me, how I can bring it for each guest and how I can interpret it in an individual way to make it contemporary and fitting for this regal Gala."
While Scott was well up for playing to his own strengths – imagination, fantasy– when designing for the occasion, he also found himself getting stuck into HBO historical drama The Gilded Age in the run-up to the Gala. Although the binges weren't quite for mood board clippings. ​"I don't think I felt like I was watching it as much in that respect!" he says. ​"Rather, [it was like] here's this thing that's really popular right now and looks interesting… and so I watched it, and I liked the show so I watched the whole season last week." If the shoe fits, eh?
This year, Scott's personal guestlist was a no-brainer. Soon to make her TV debut in the Sex Pistols drama Pistol, for him, Law embodied the spirit of Moschino. ​"My darling Iris Law, I'm madly head over heels infatuated with everything Iris," he says. ​"She's so lovely, so dynamic and such a bundle of joy. I'm so excited for the series to come out. I can't wait to see her in action, it all looks so great."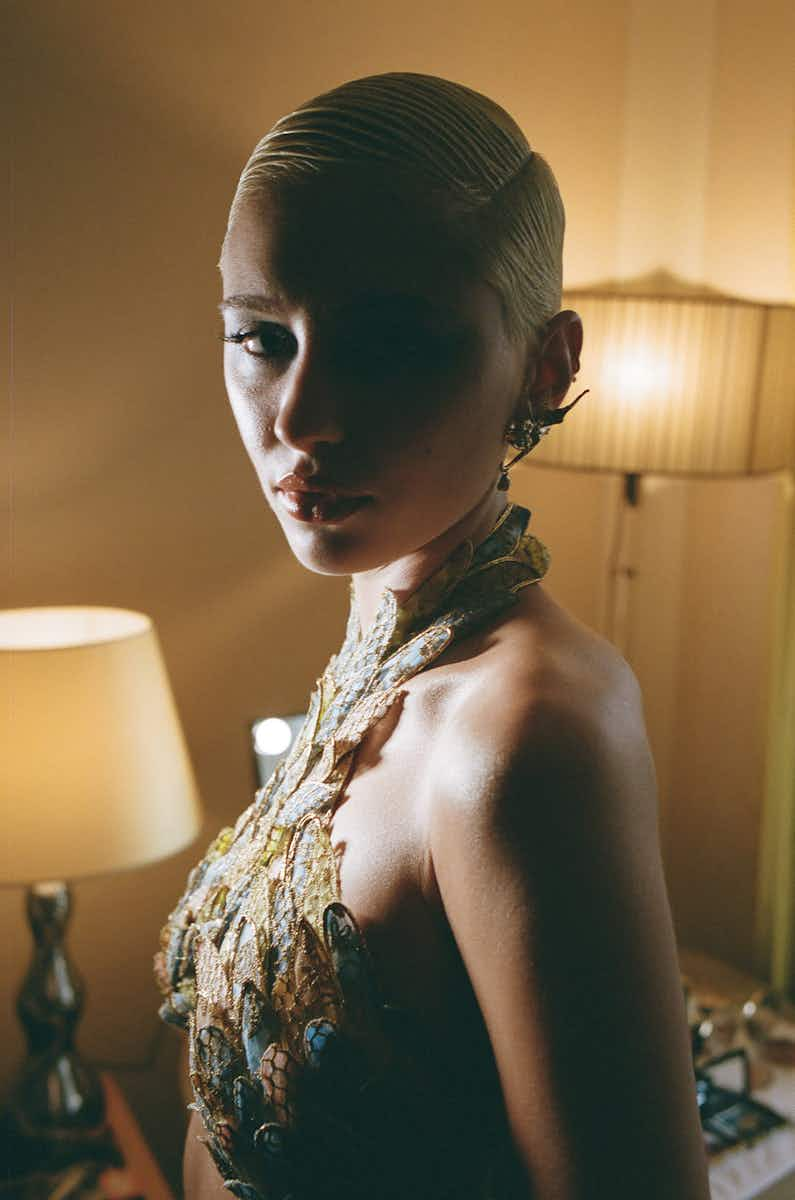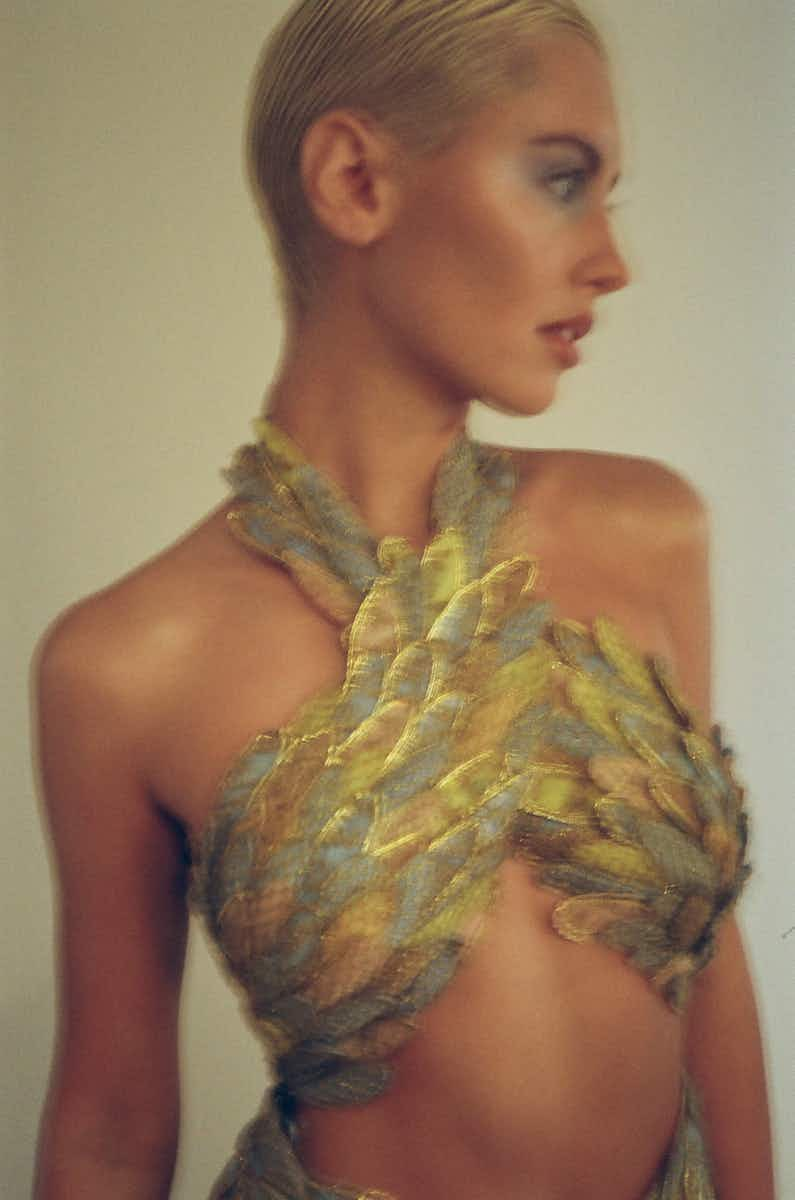 Law will play iconoclastic early adopter Soo Catwoman in the Danny Boyle-directed TV drama, characterised by her shaved head that's styled into cat ears, which Johnny Rotten once commended, saying ​"It took style, skill and bravery to look like a cat" in the punk documentary The Filth and The Fury.
Last night was a little less left-field, with Scott dressing Law in a gown he describes as ​"very couture, very unique and very avant-garde at the same time." When working on the look, Scott remembered a dress he had done in one of his own collections, where he took feathers that he dyed and sealed them in lace, ​"so they're kind of encased in lace that's fixed to them and then all moulded around to create the bodice."

He took a similar technique this time around, moulding the corset with jutting cut-outs, which then fell into a diaphanous skirt of hand-dyed chiffon. ​"It's like something ethereal from a goddess in a fable as well as something very regal and royal, but completely sexy."
The Jeremy Scott way, then.


More like this