Everything going down at Milan Fashion Week SS20
Prada, MM6, Moschino, Marni, Iceberg, Versace (and J.Lo in the jungle dress), MSGM, Gucci.
GUCCI SS20
The Gucci invitation was a sign of what was to follow. A small rectangular mint-green envelope arrived containing a simple invitation, a stark contrast to the ornate embroidered and embossed invites used previously.

The show notes were stripped back too. In them was a passage titled ​"New Forms of Subjectification" that explained where Alessandro Michele's head was at while crafting the collection – he was thinking about fashion as an instrument for both resilience and freedom.
As Alessandro noted: ​"That's the only way fashion can be constitutively resistant: allowing each and everyone to creatively build their own place in the world, beyond any normatively imposed from the outside". The ​"Gucci Hub" show space was fitting: a blank room that allowed room for expression, painted white and fitted with rows of plastic stadium style seats.
Red upon entry, the lighting switched to bright white seconds before the show started. Models started to advance the runway by way of a sci-fi travelator wearing an unexpected series of all white looks that were designed as an opening statement for the show and are not for going on sale, including a controversial straight jacket (something that requires further explanation, given the clinical choice of space).
What about the clothes?
According to Michele, the collection was a call for freedom willing its wearers to be outspoken and free through the power of their sartorial decisions. His usual tropes were present – sheer tulle dresses, supersized sunglasses (this time in black with an exaggerated chain), eclectic colour and fabric combinations – but the collection felt tougher than before and there was a little less in the way of excess.
Meanwhile, PVC gloves were teamed with lace bodies and delicate dresses (perhaps a progression on last season's Jason fetish masks), coach jackets were printed with the words ​"Gucci Orgasmique" and patches that read ​"Gucci Erotica" were applied to trouser legs and sleeves. Is Michele suggesting we find our freedom through both fashion and sex?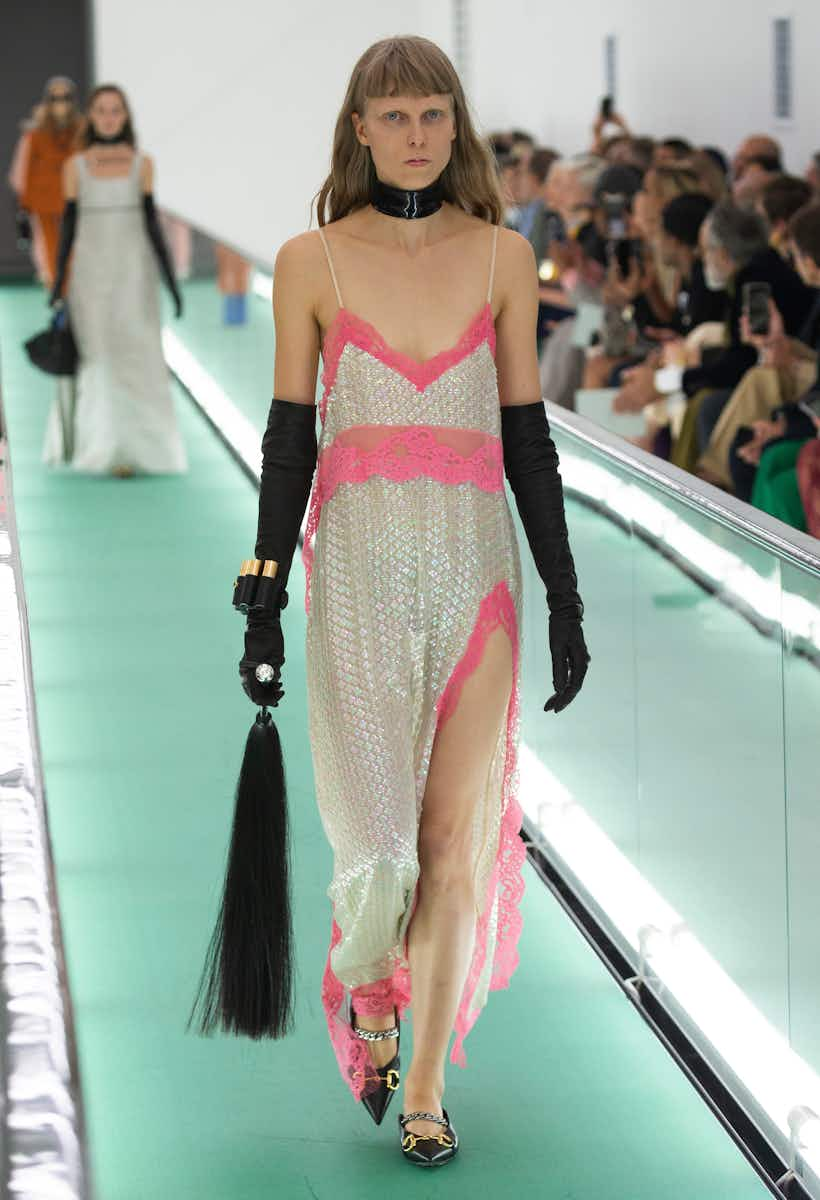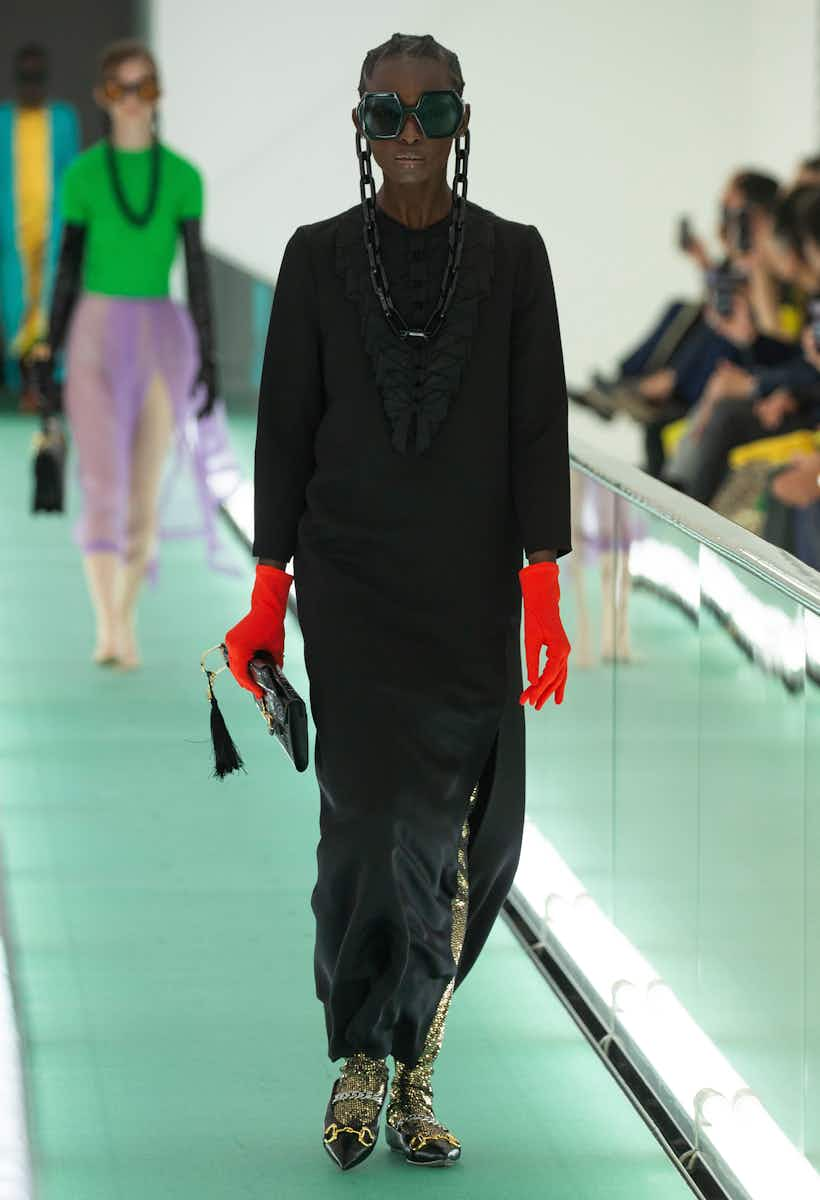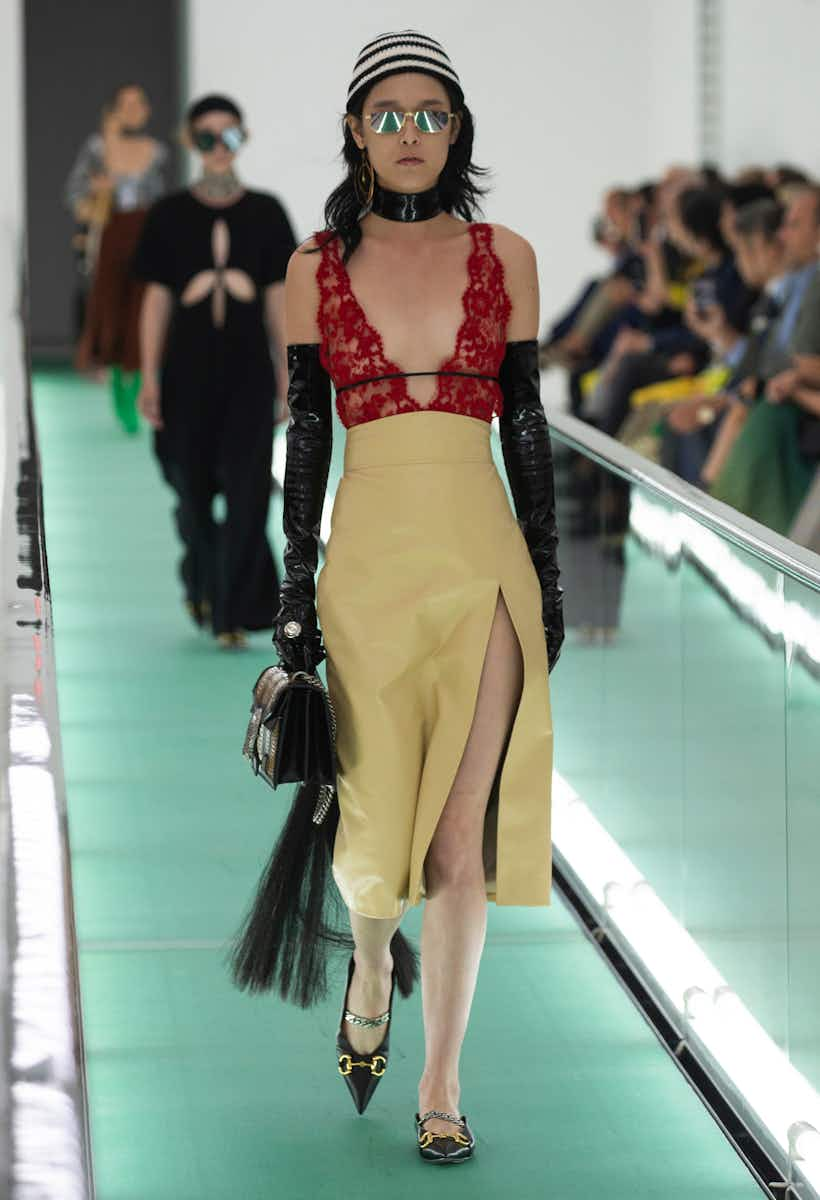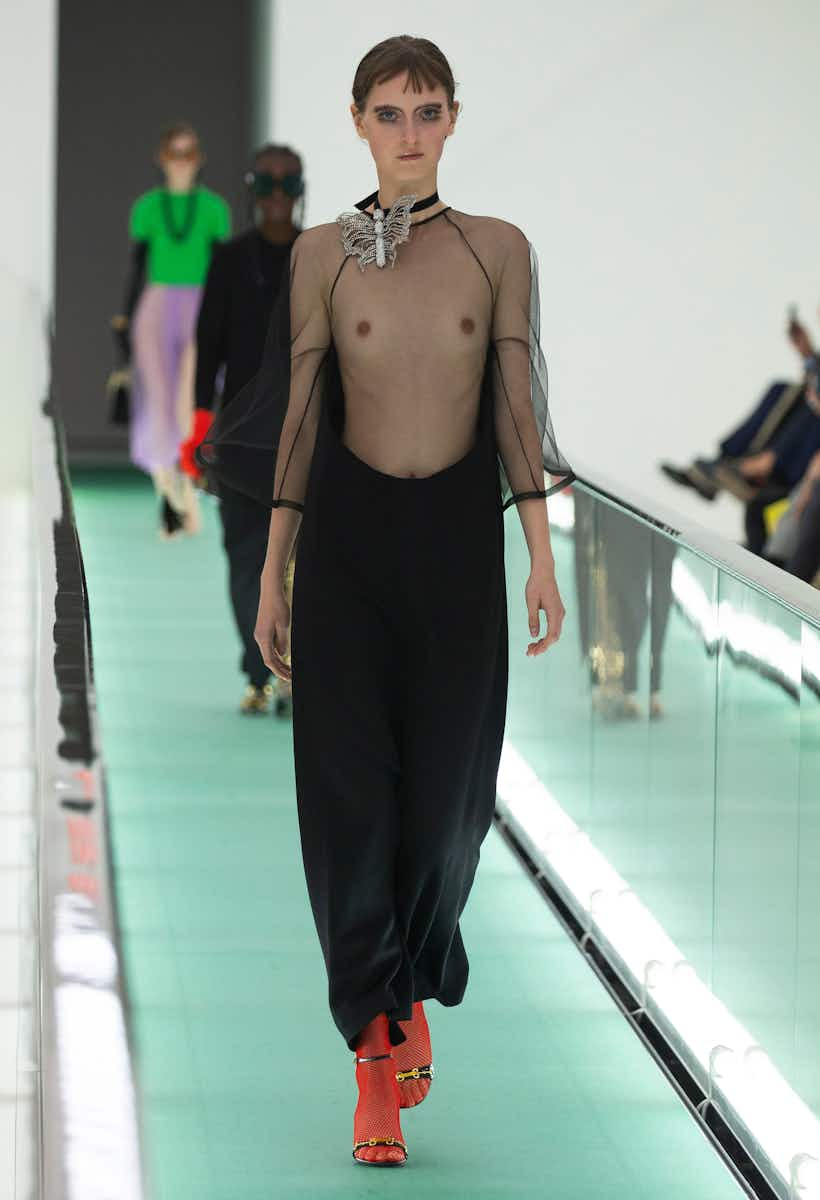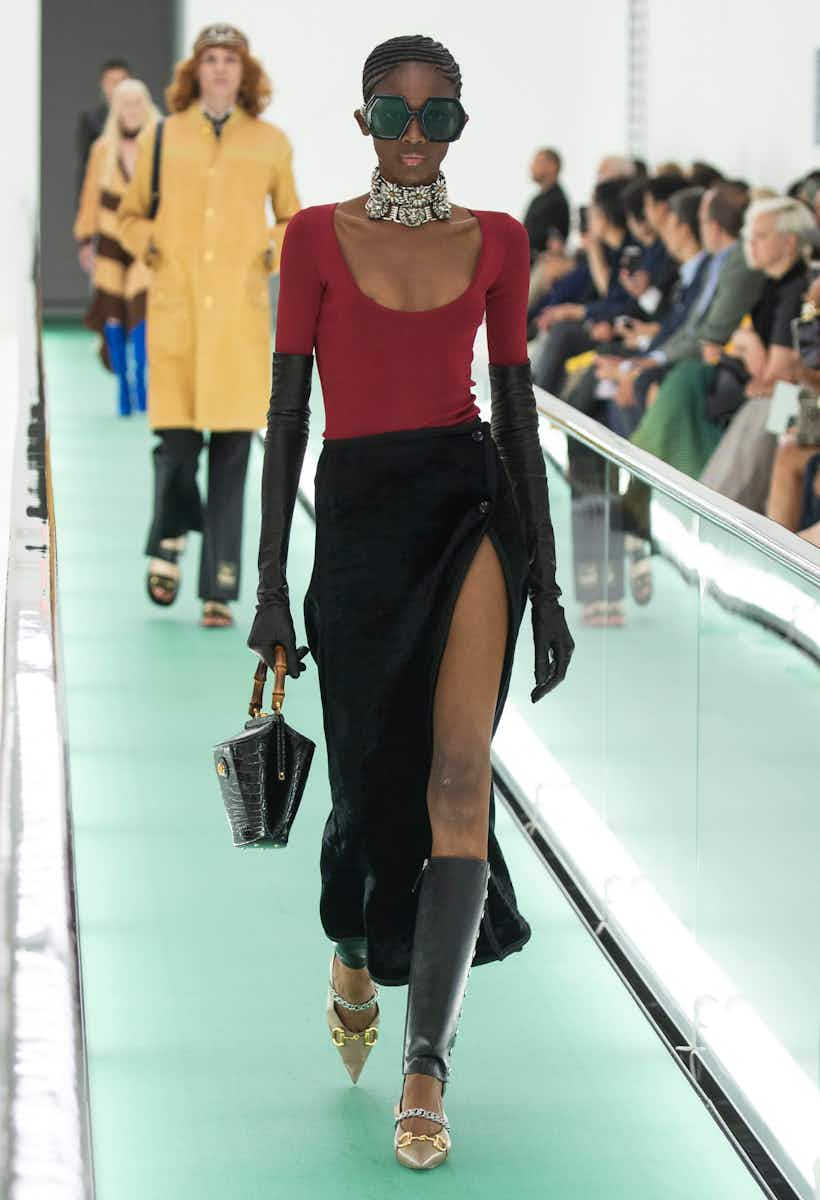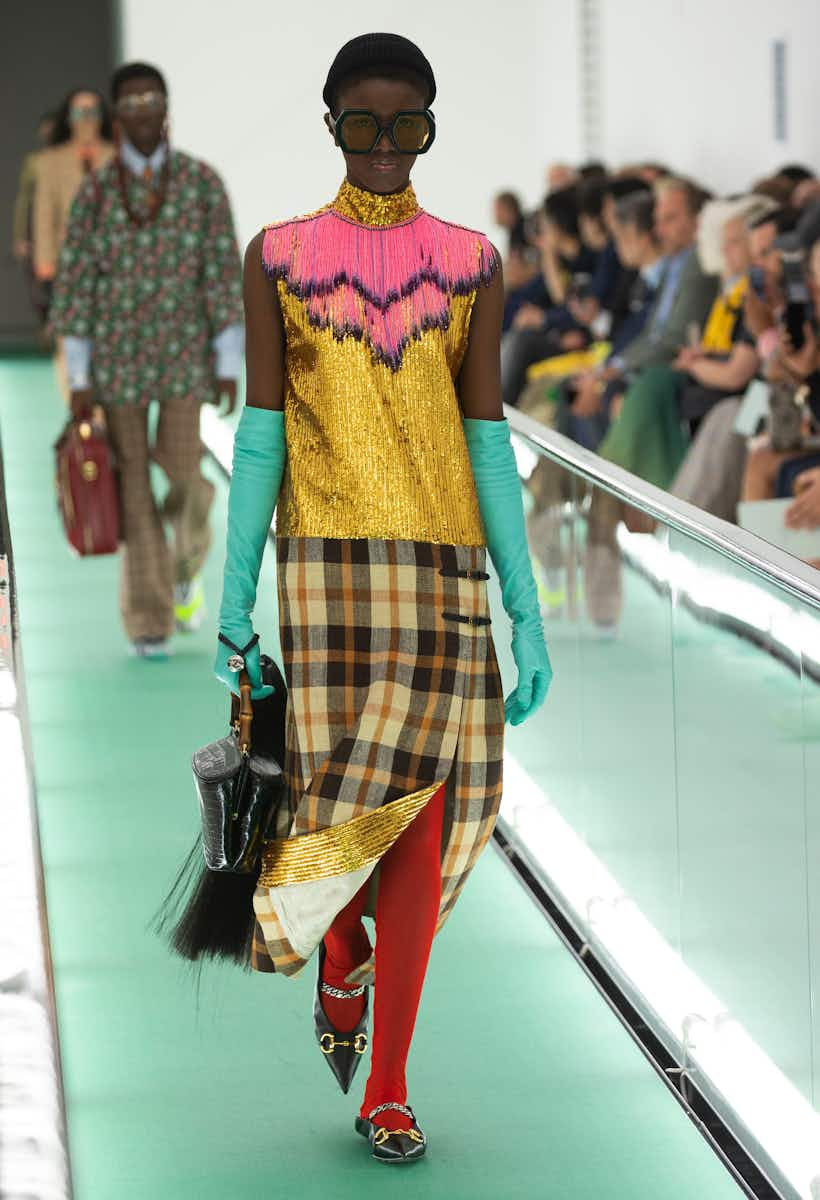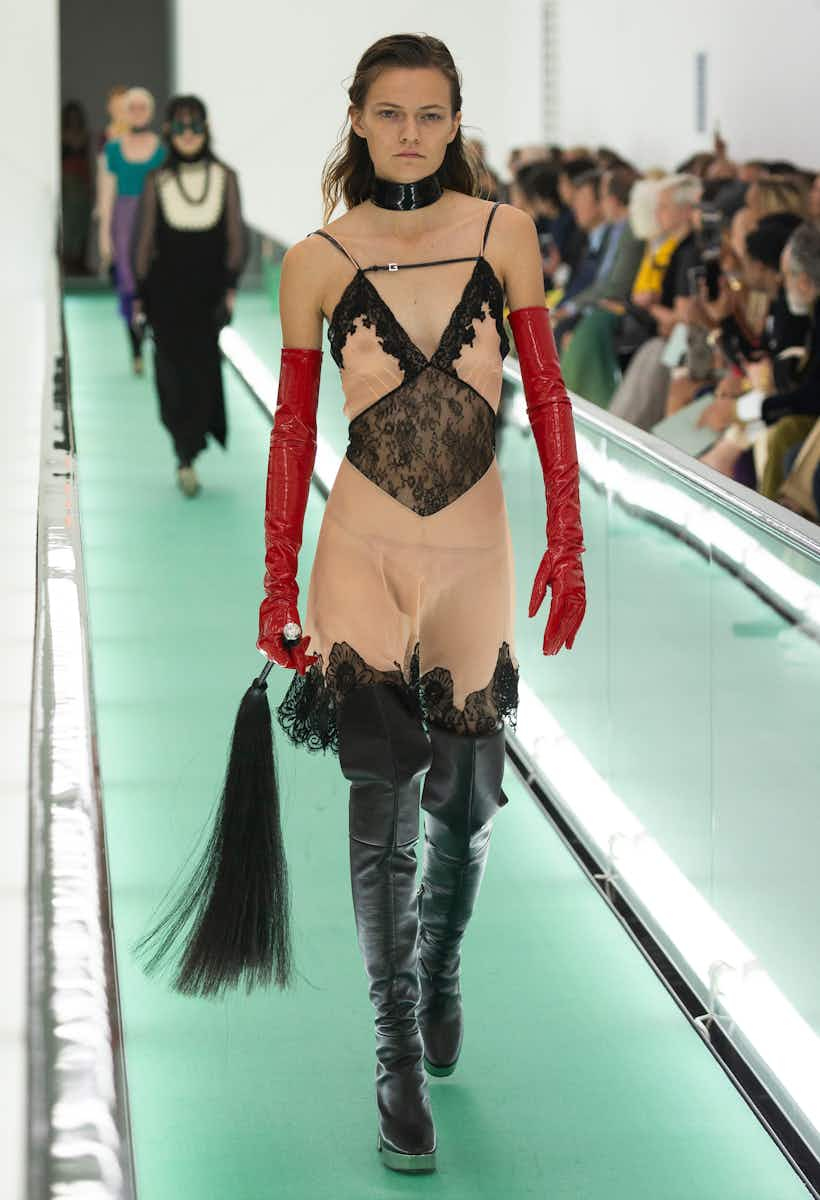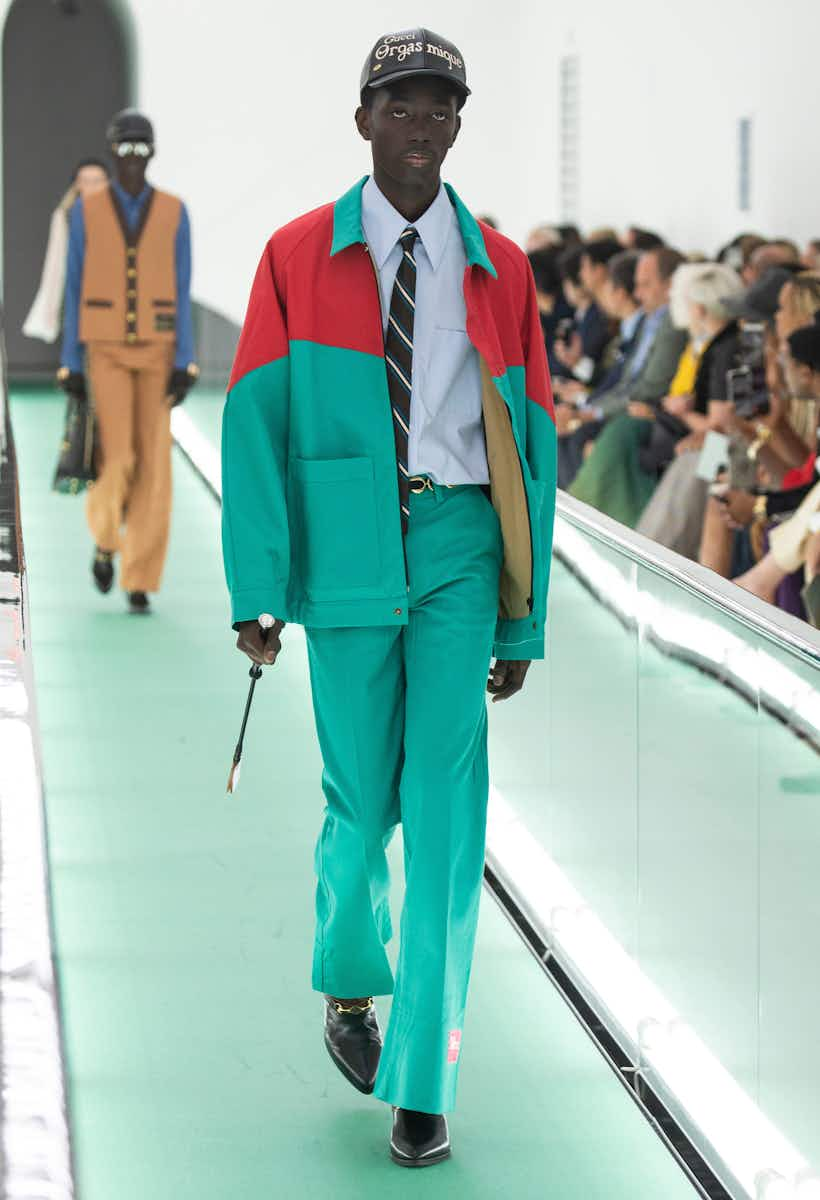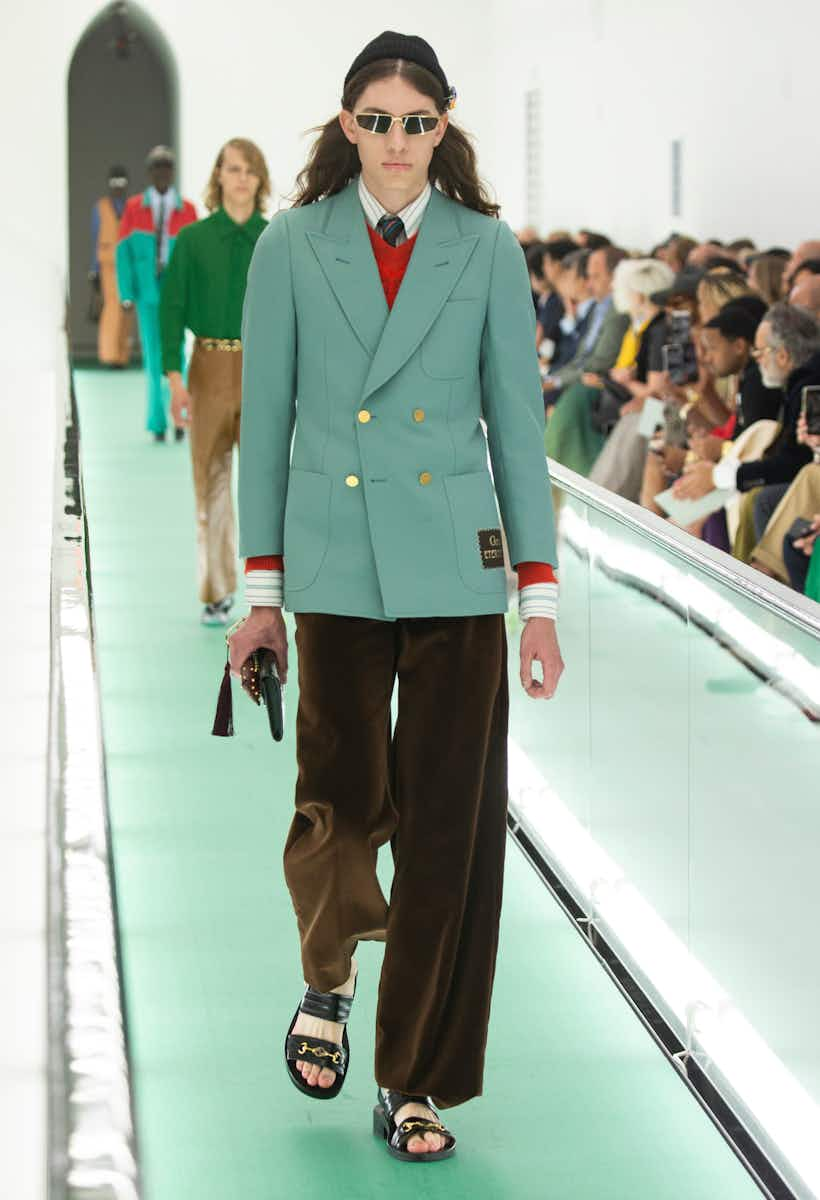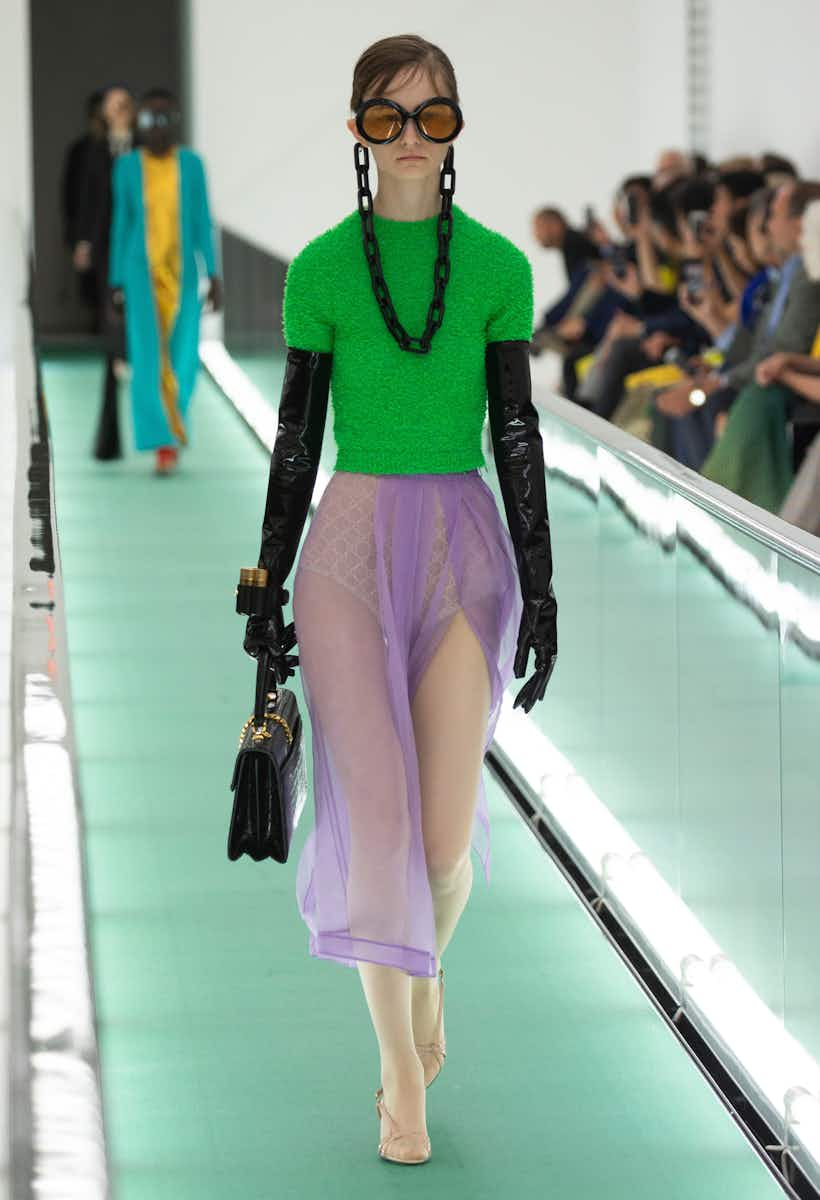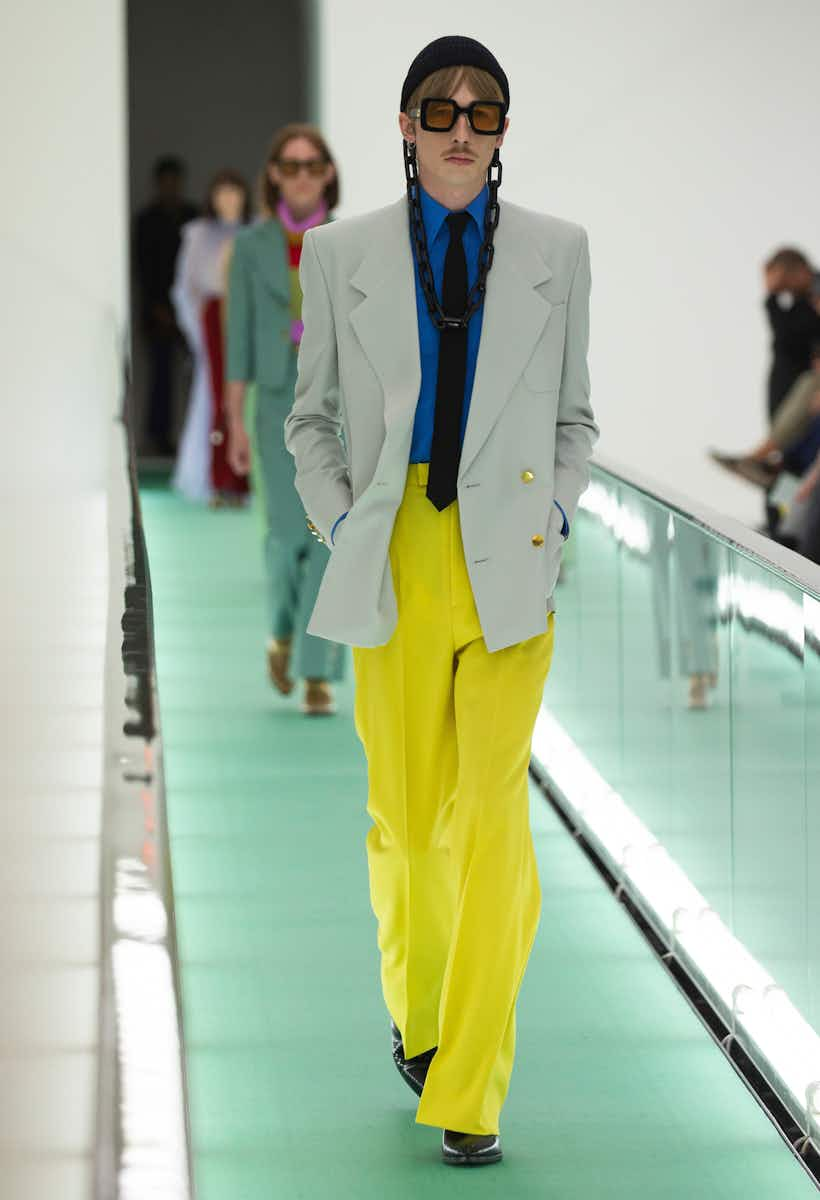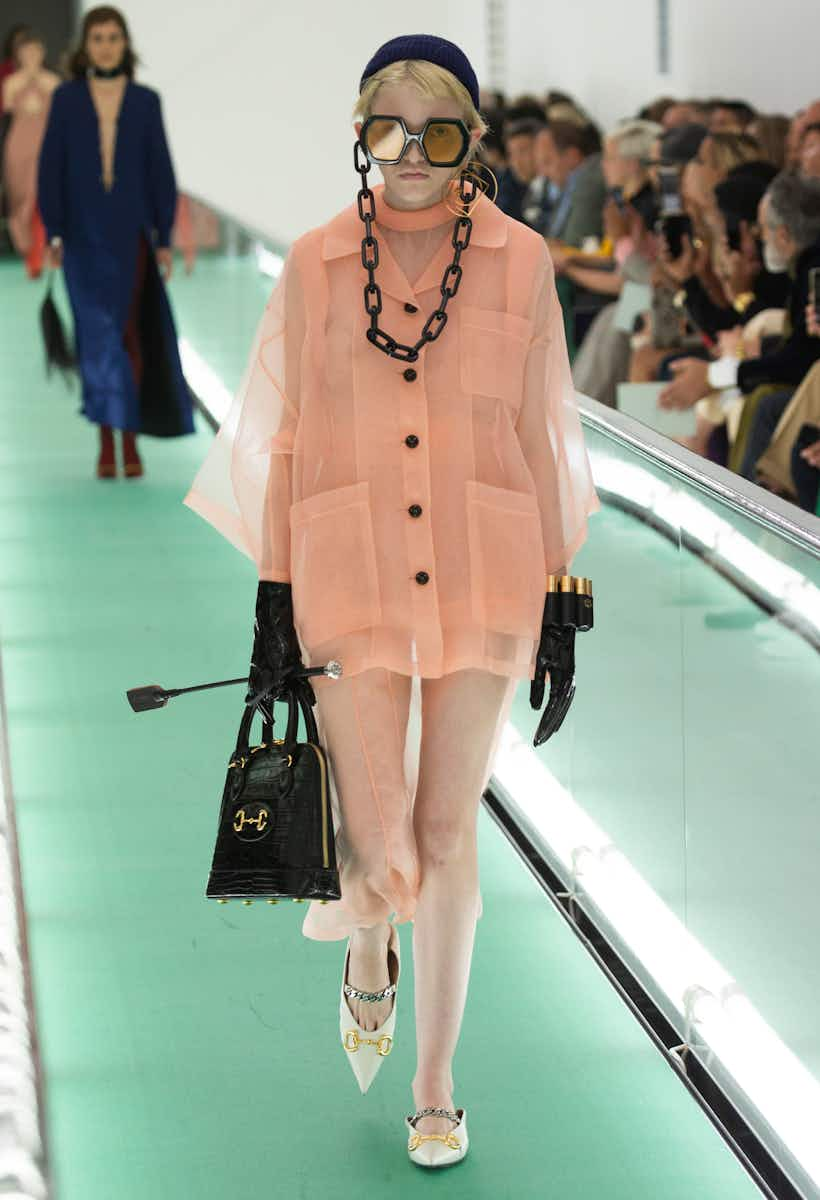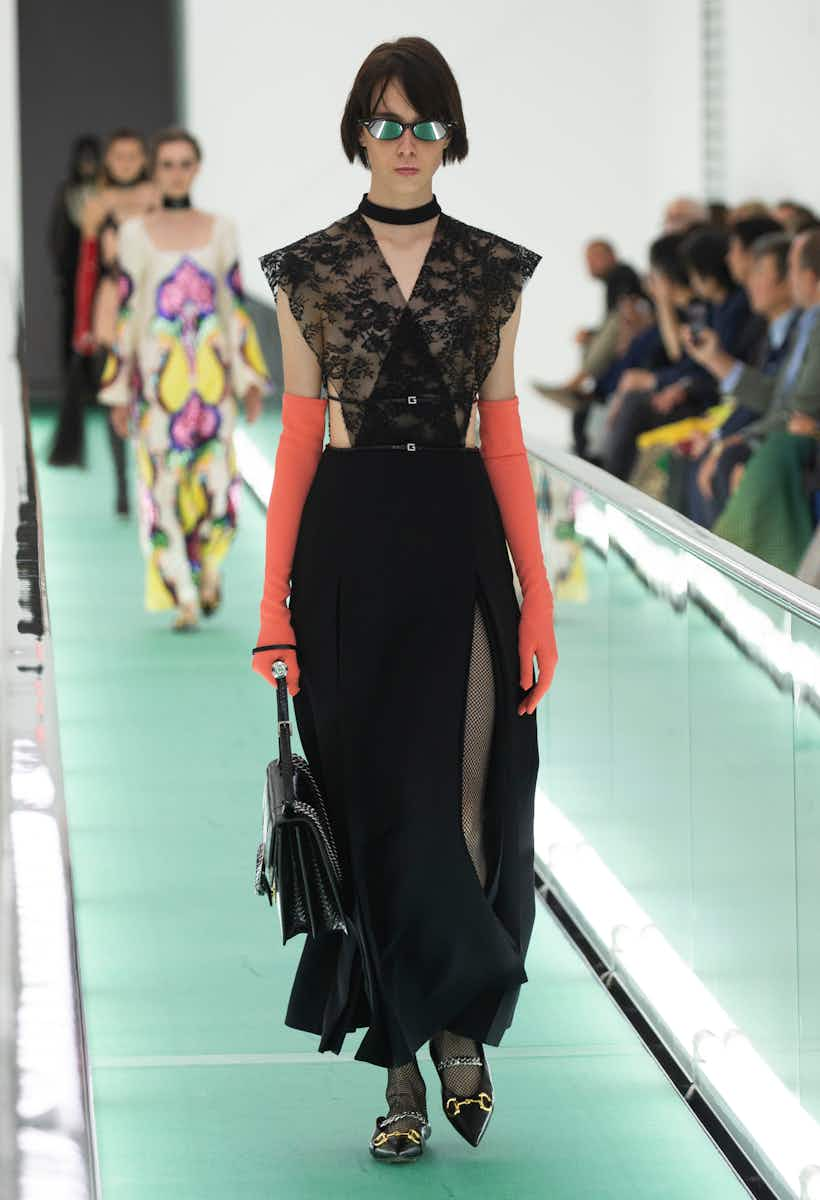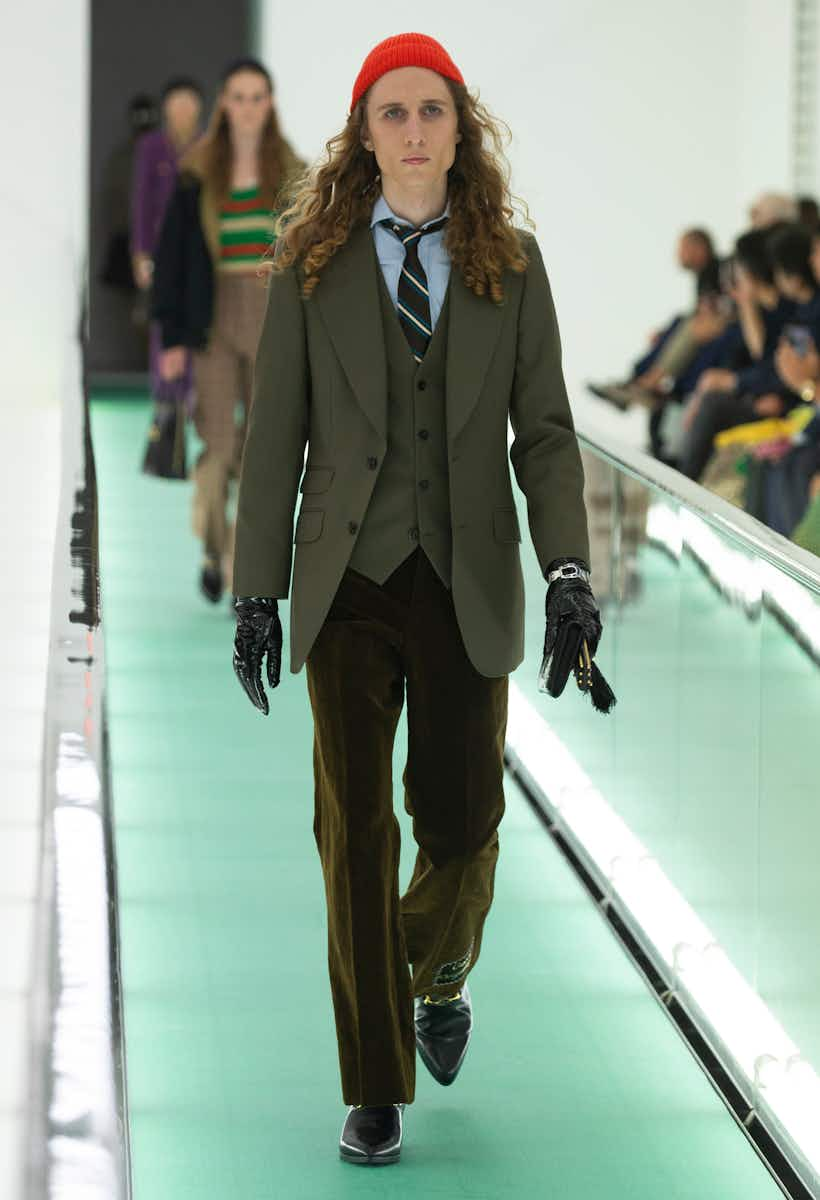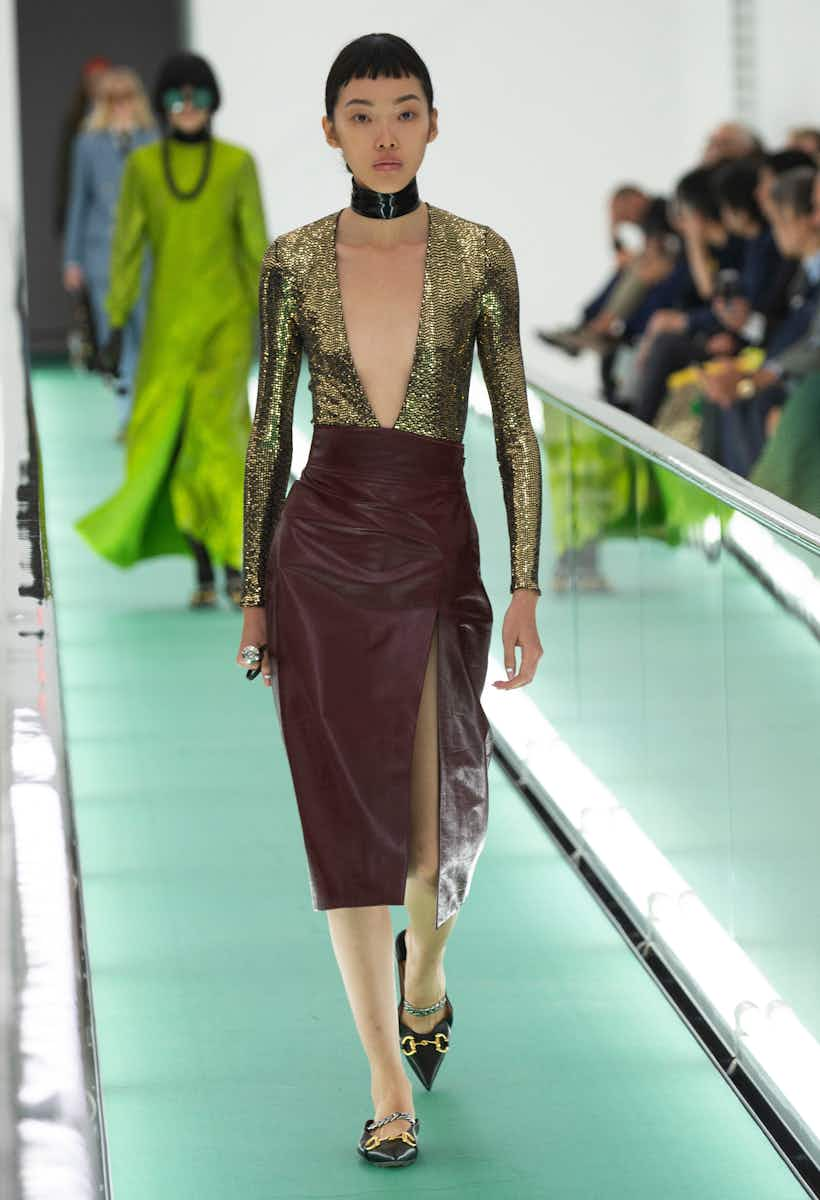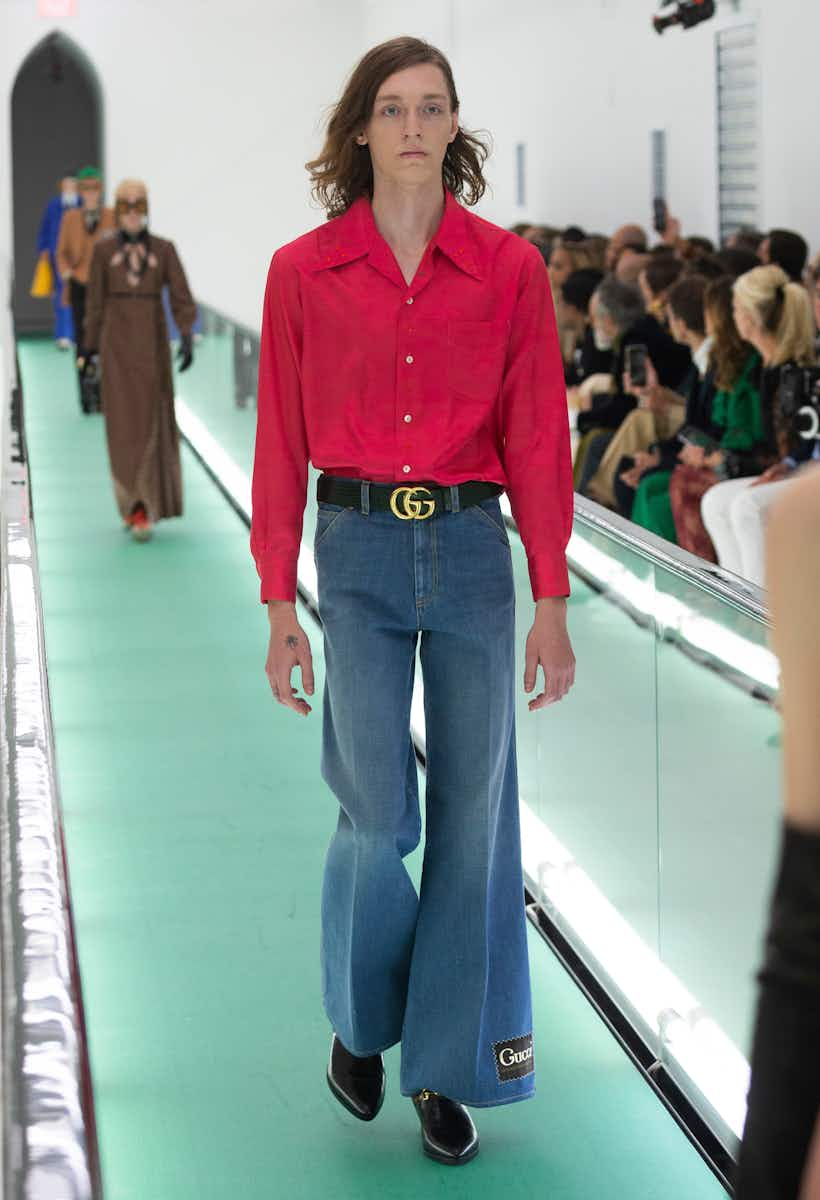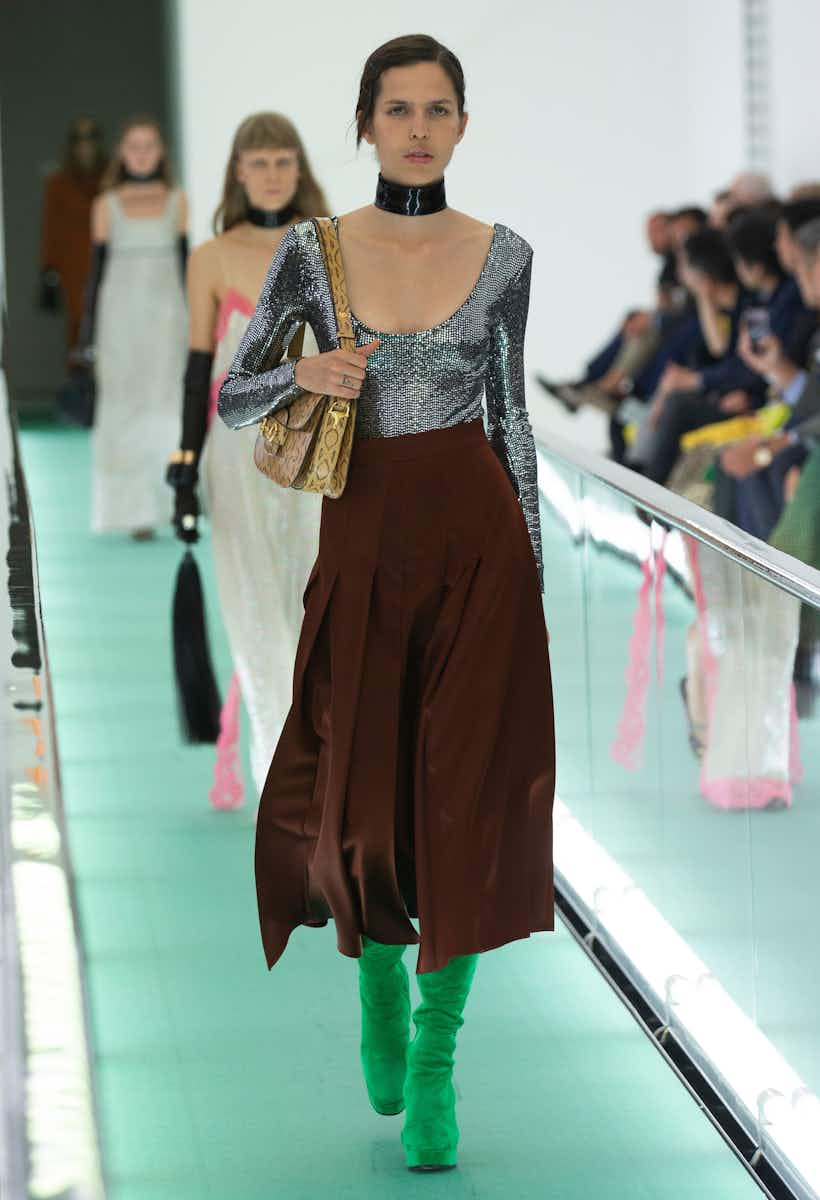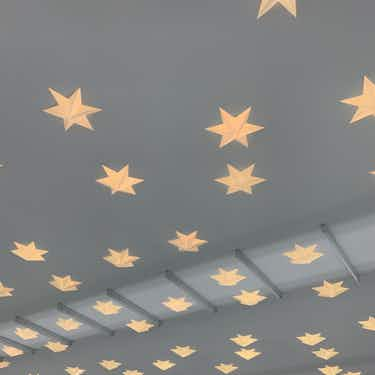 Listen now:

Gucci SS20
What about the beauty?
Models wore eyelashes in place of eyebrows. Go figure.

Who was there?
A$AP Rocky, Iggy Pop and Gucci Mane.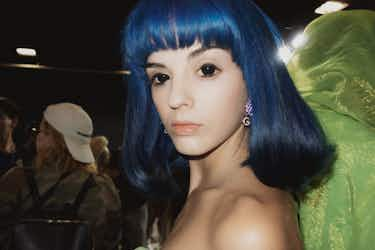 MSGM SS20
MSGM staged their 10th anniversary show in the garden of The Trienale di Milano — the city's art and design museum — on a blinding neon highlighter-yellow runway. For the milestone, designer Massimo Giorgetti crafted a collection which he described as a love letter to the brand and their ten years of existence by amplifying the codes now synonymous with the label from bold colours and tie-dye, to tweed, ruffles and vibrant prints. The must-have pieces? A series of attention grabbing shirts featuring exaggerated ruffles and supersized sleeves, interestingly paired with biker shorts and tie-dye denim. The collection also birthed a collaboration with artist Todd Bienvenu whose prints of the designer's hometown Rimini, popped up on several shirts and bags.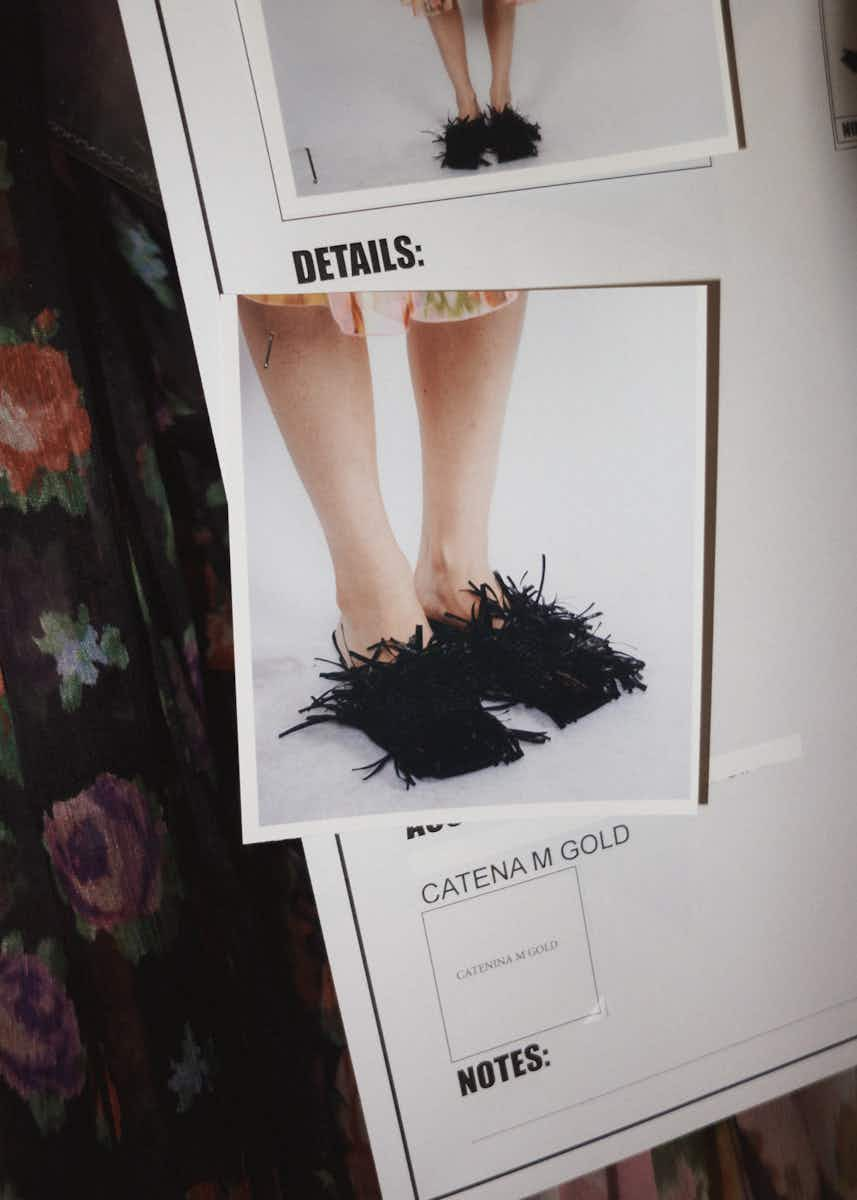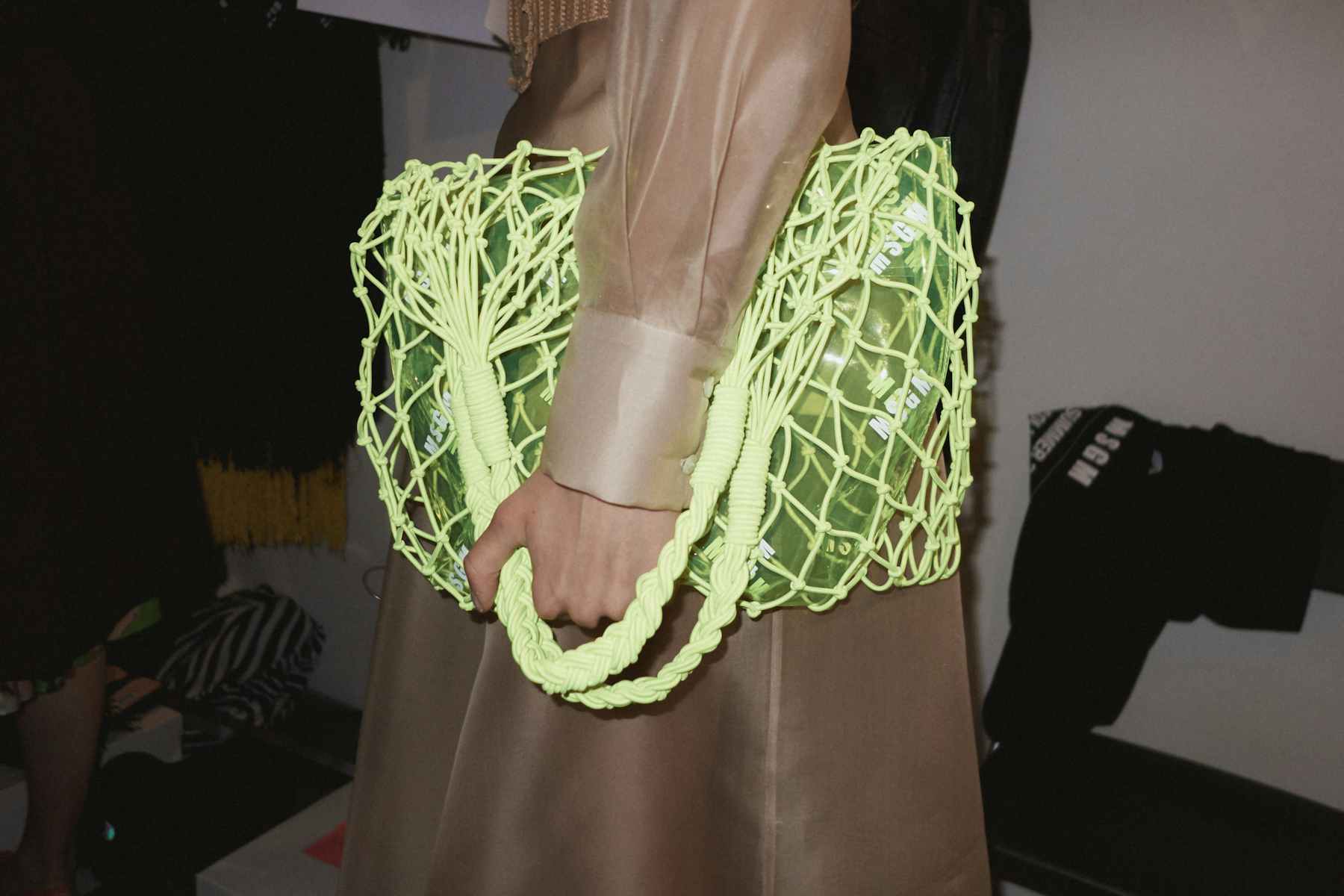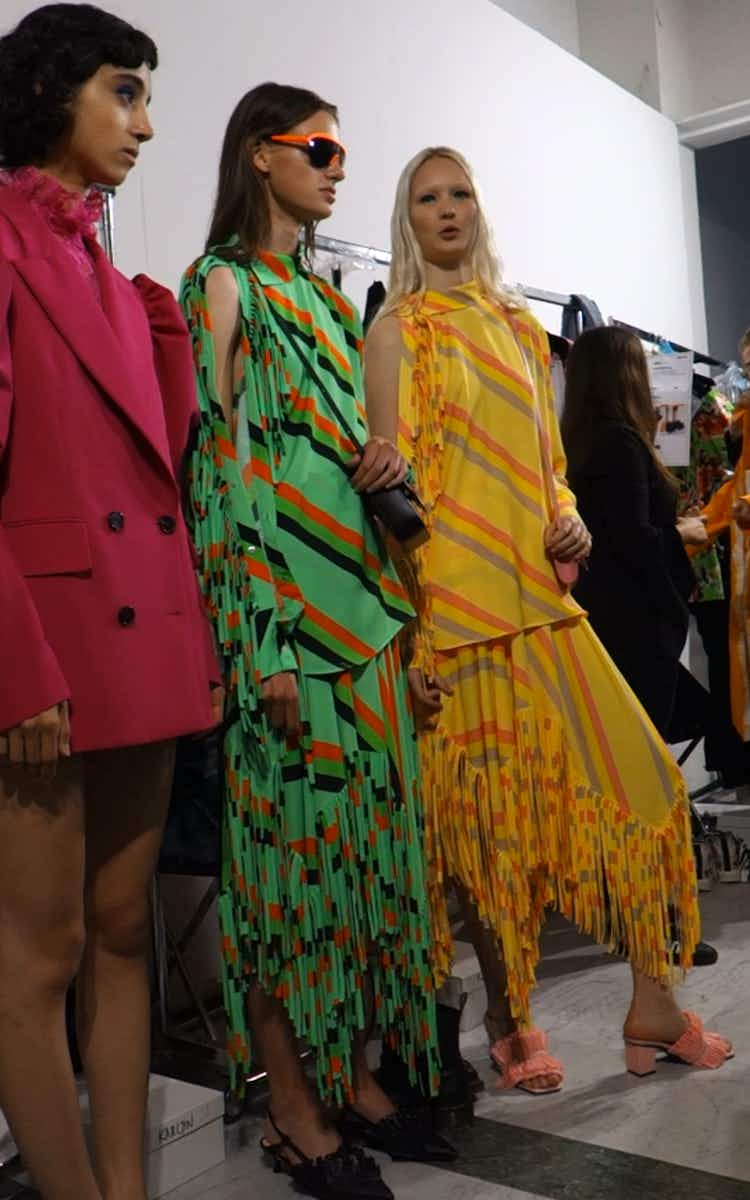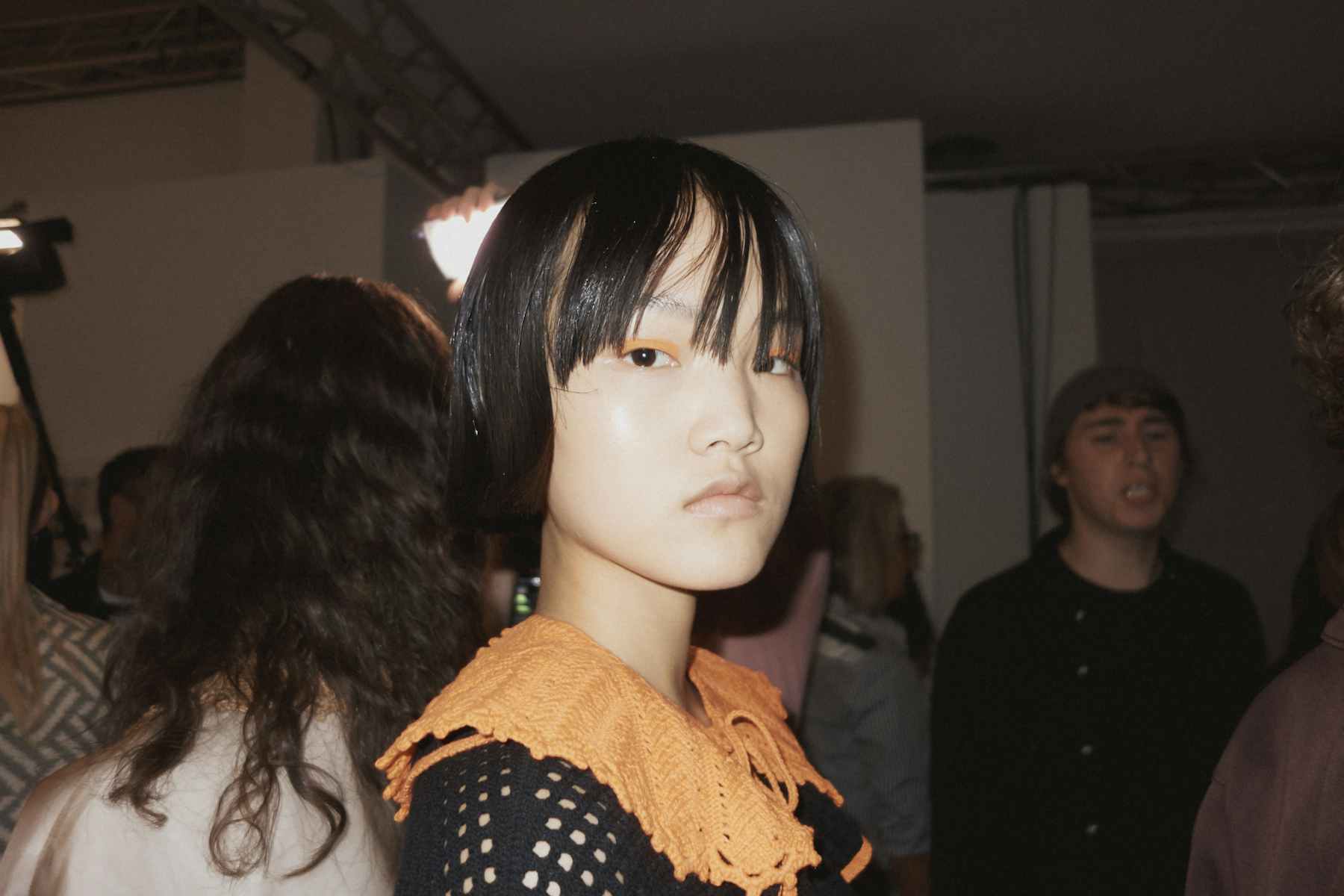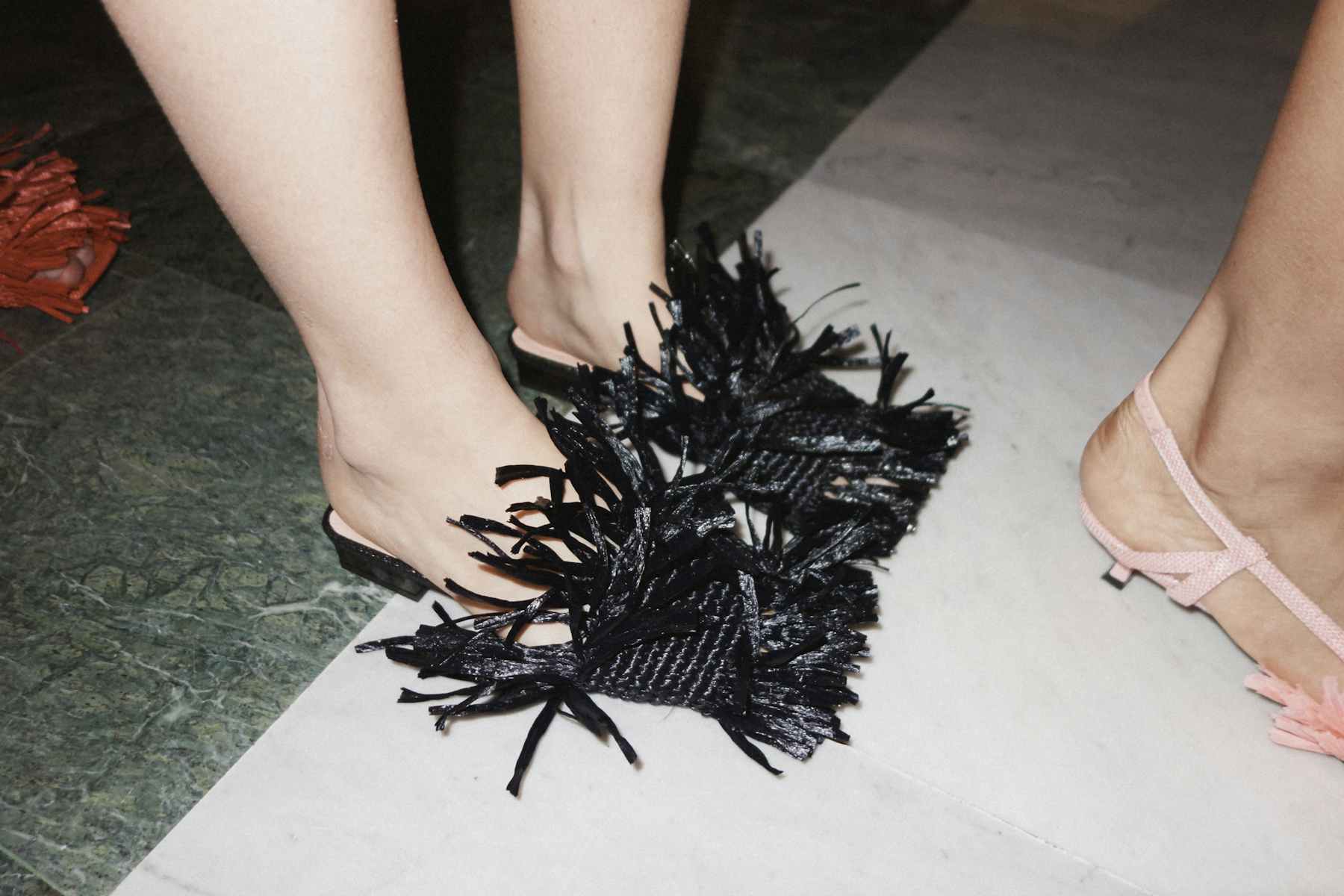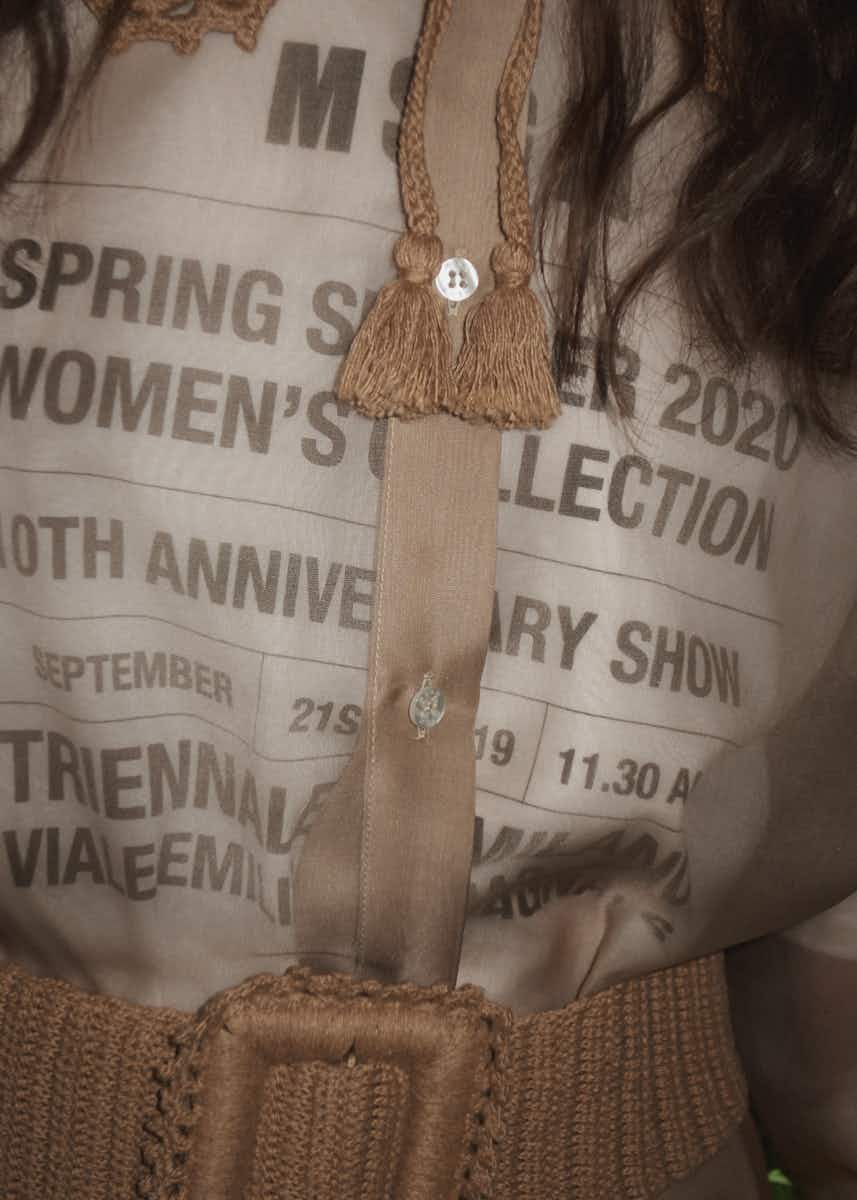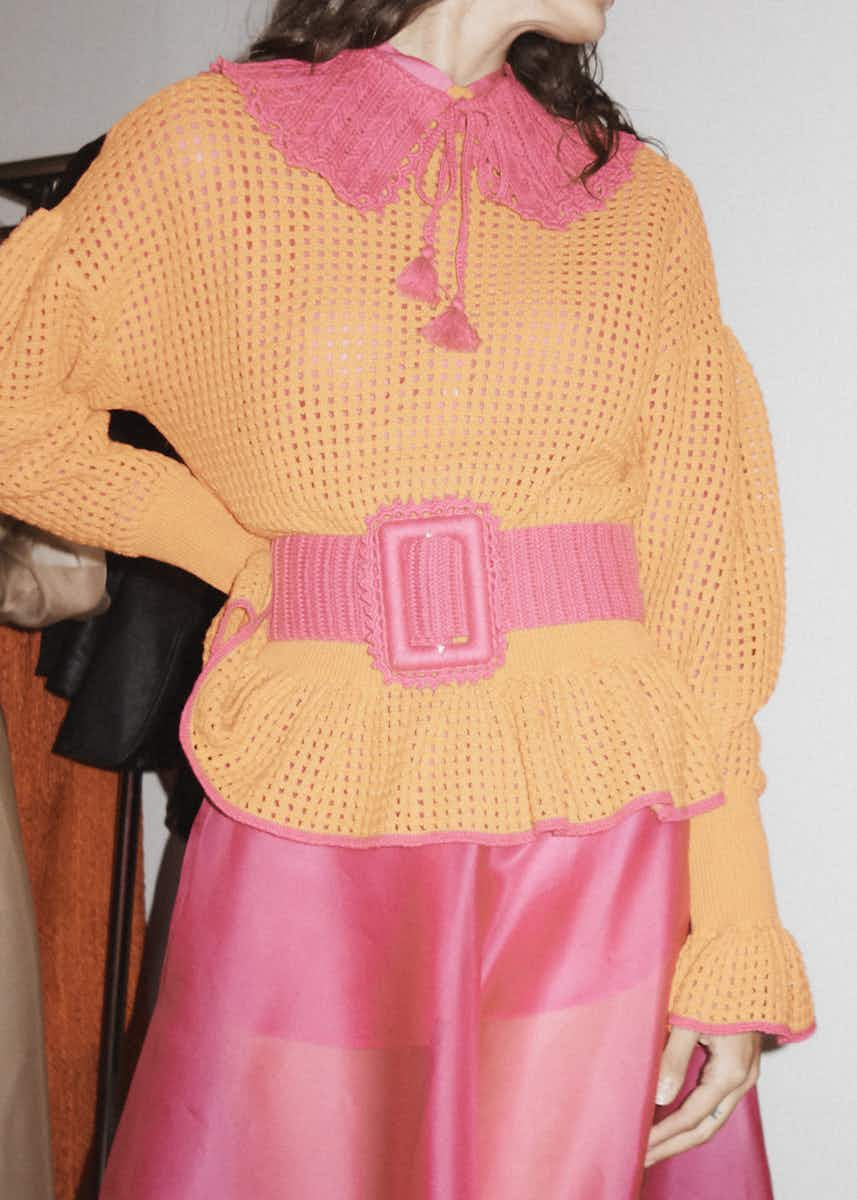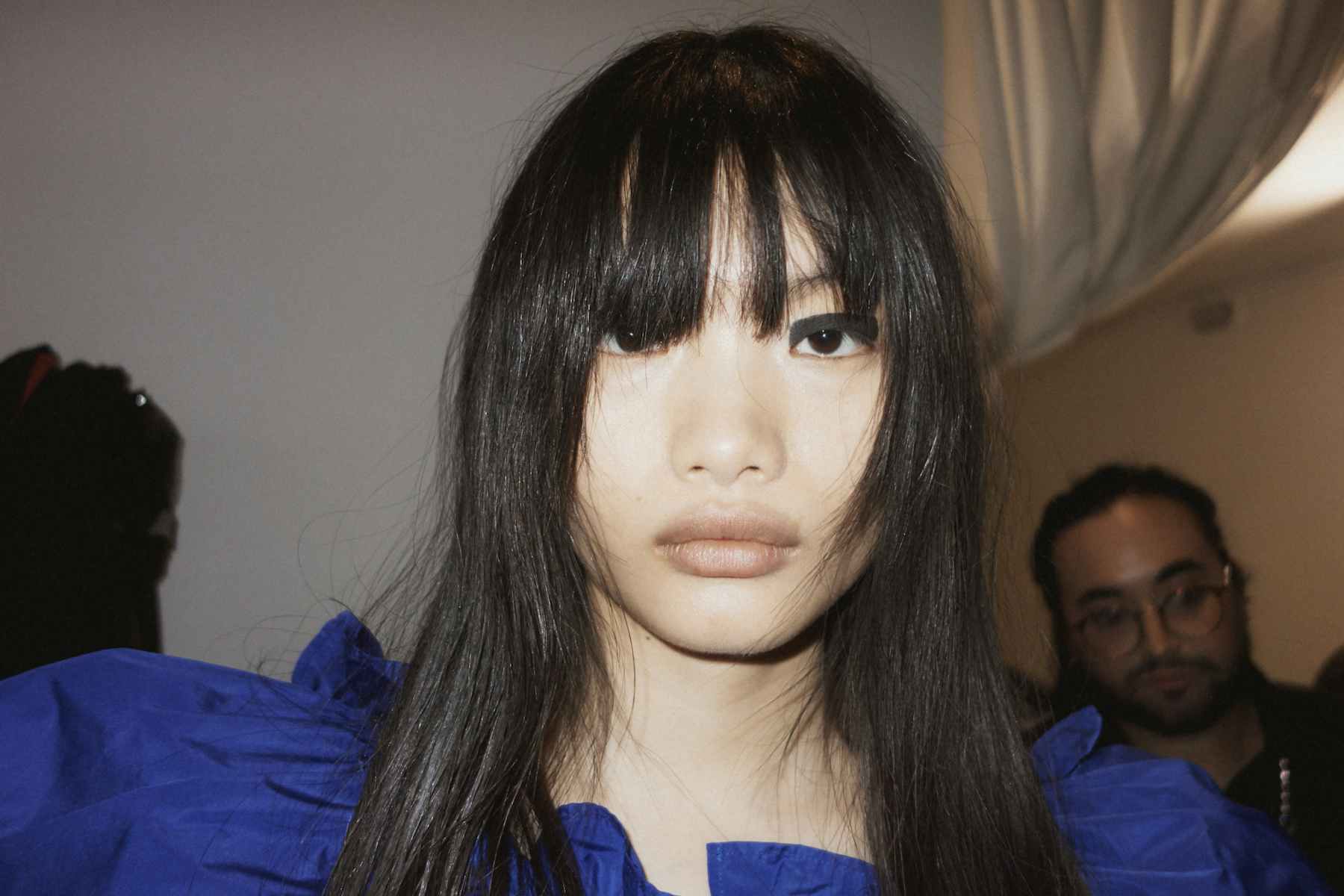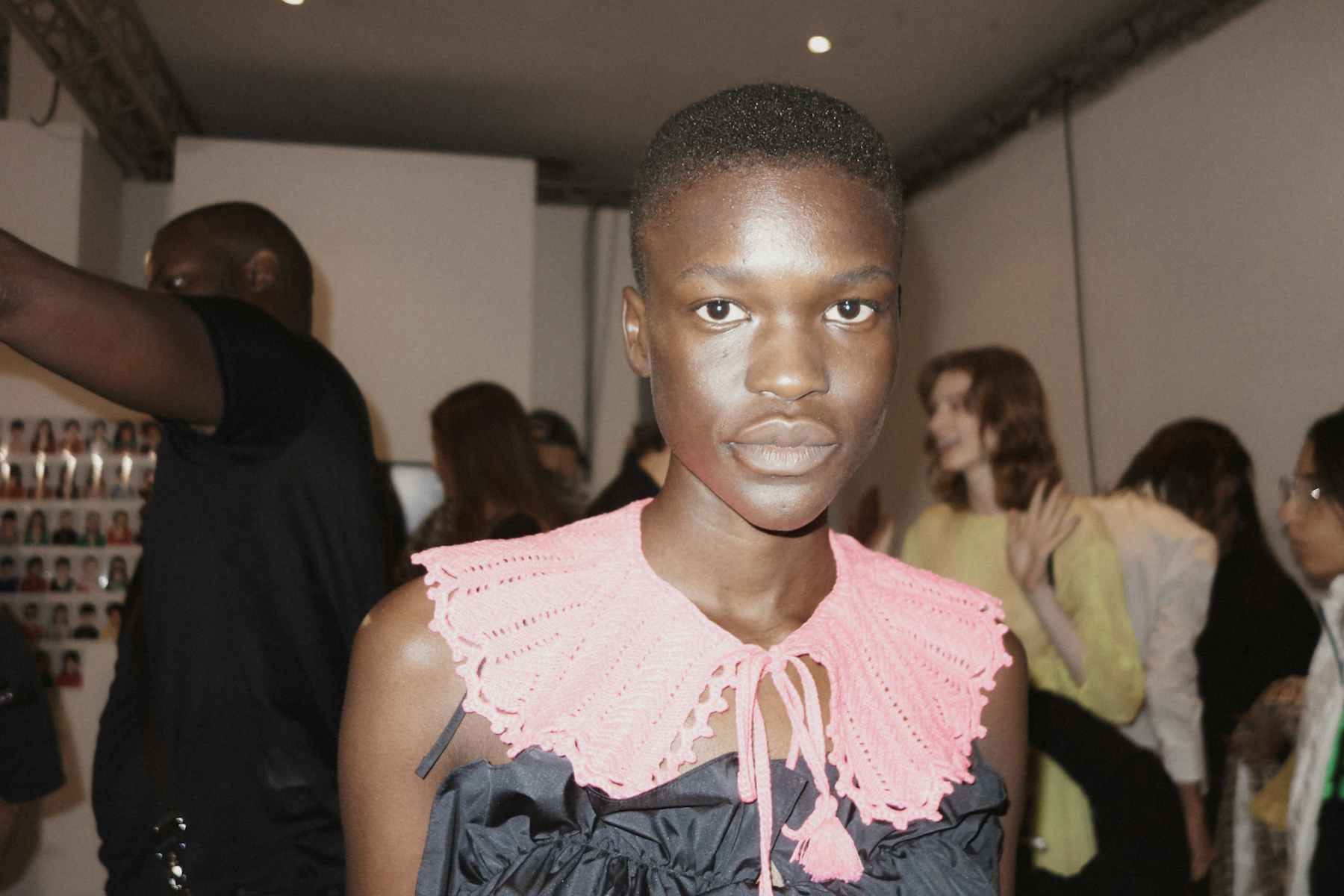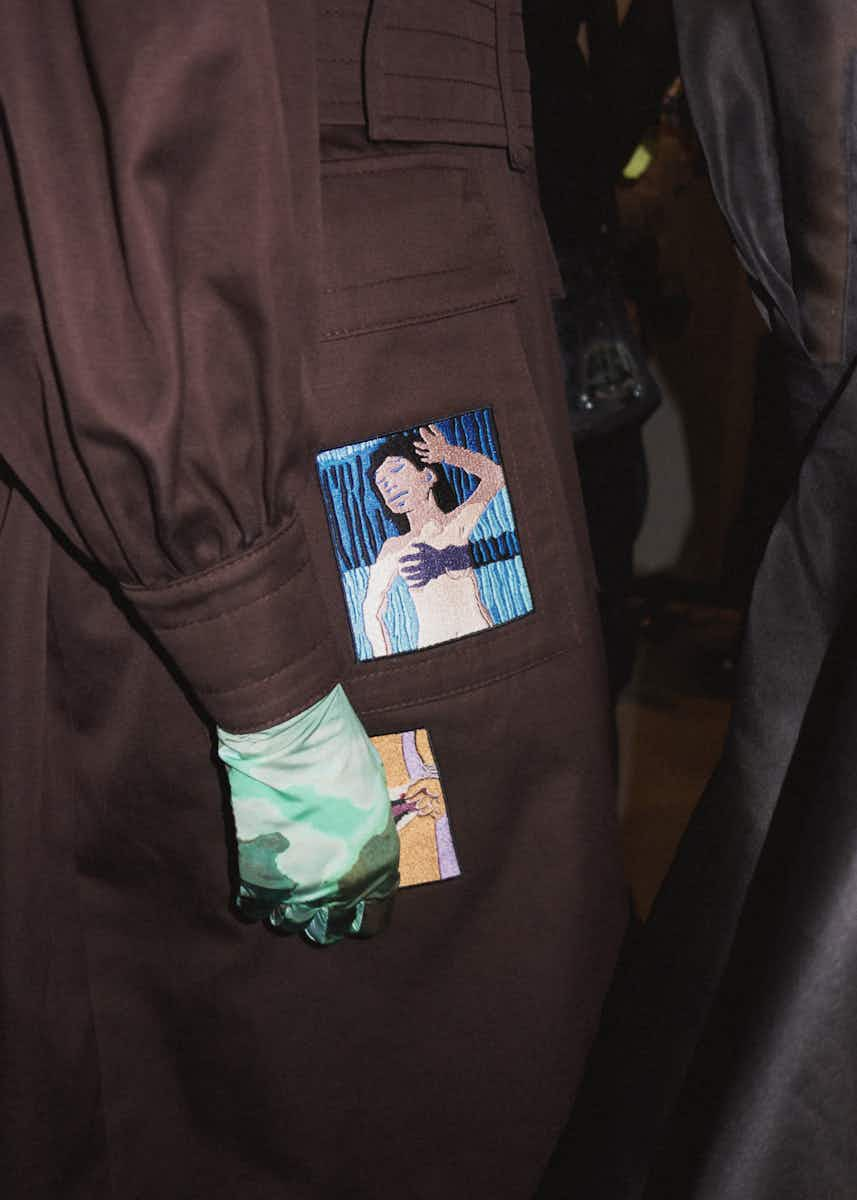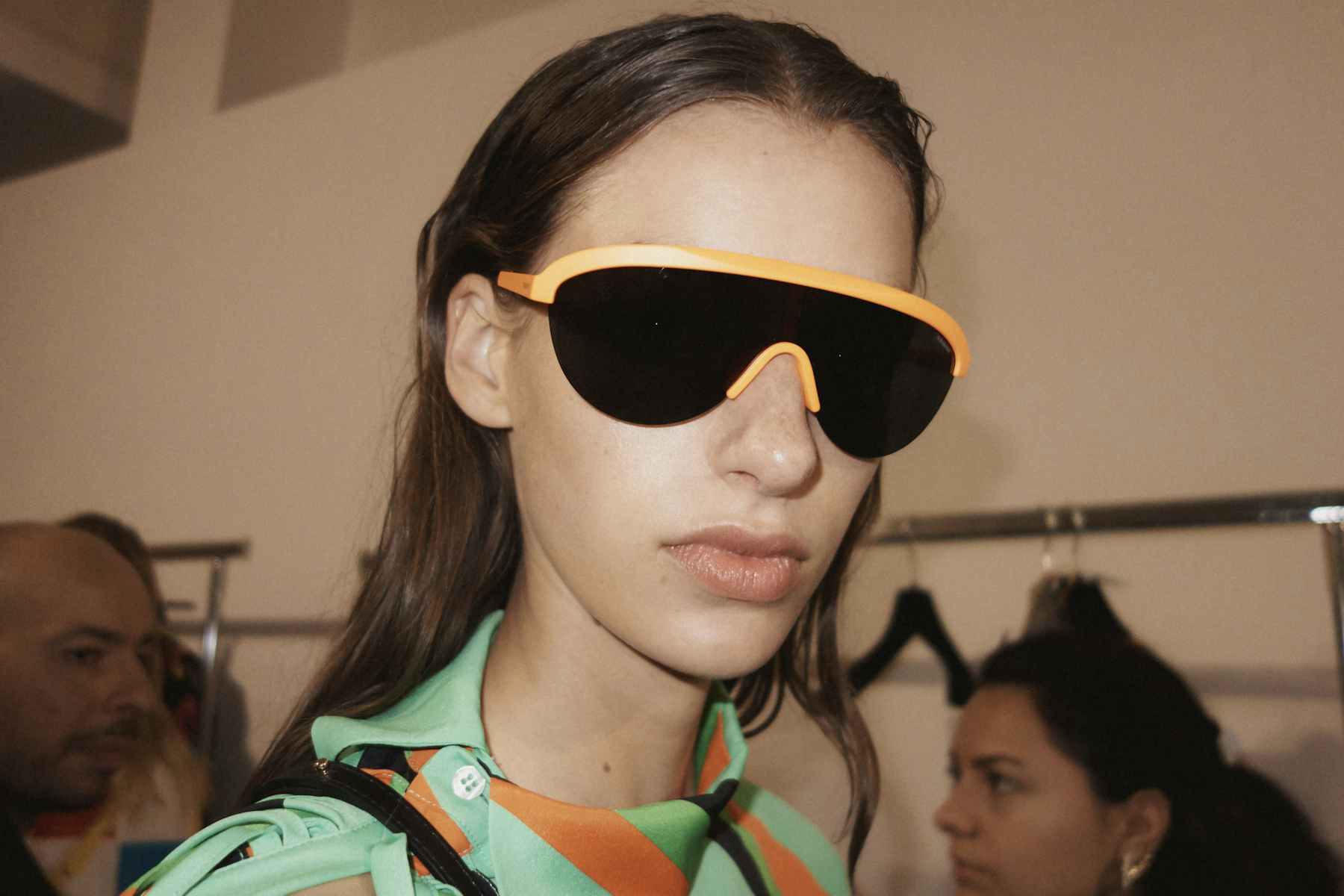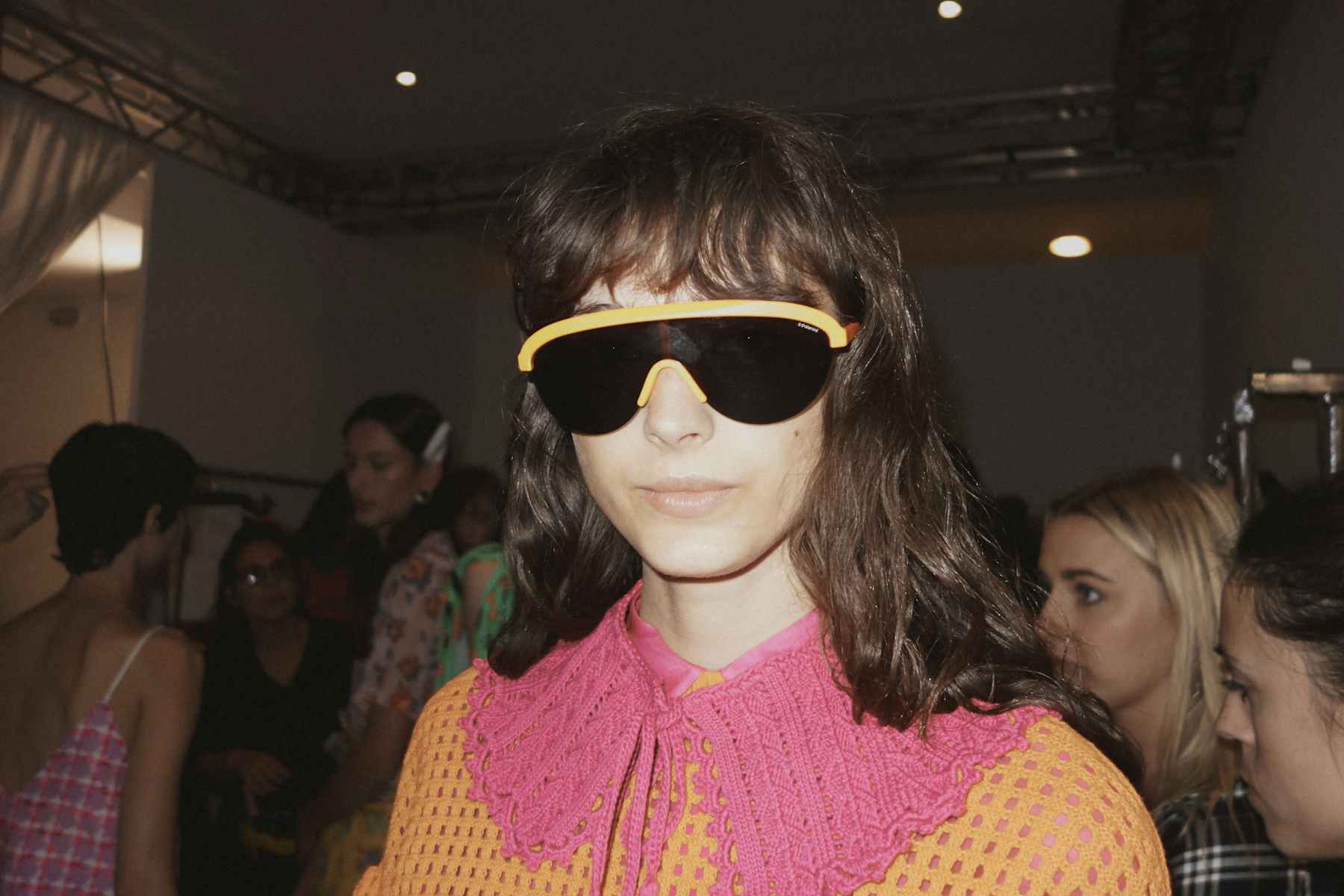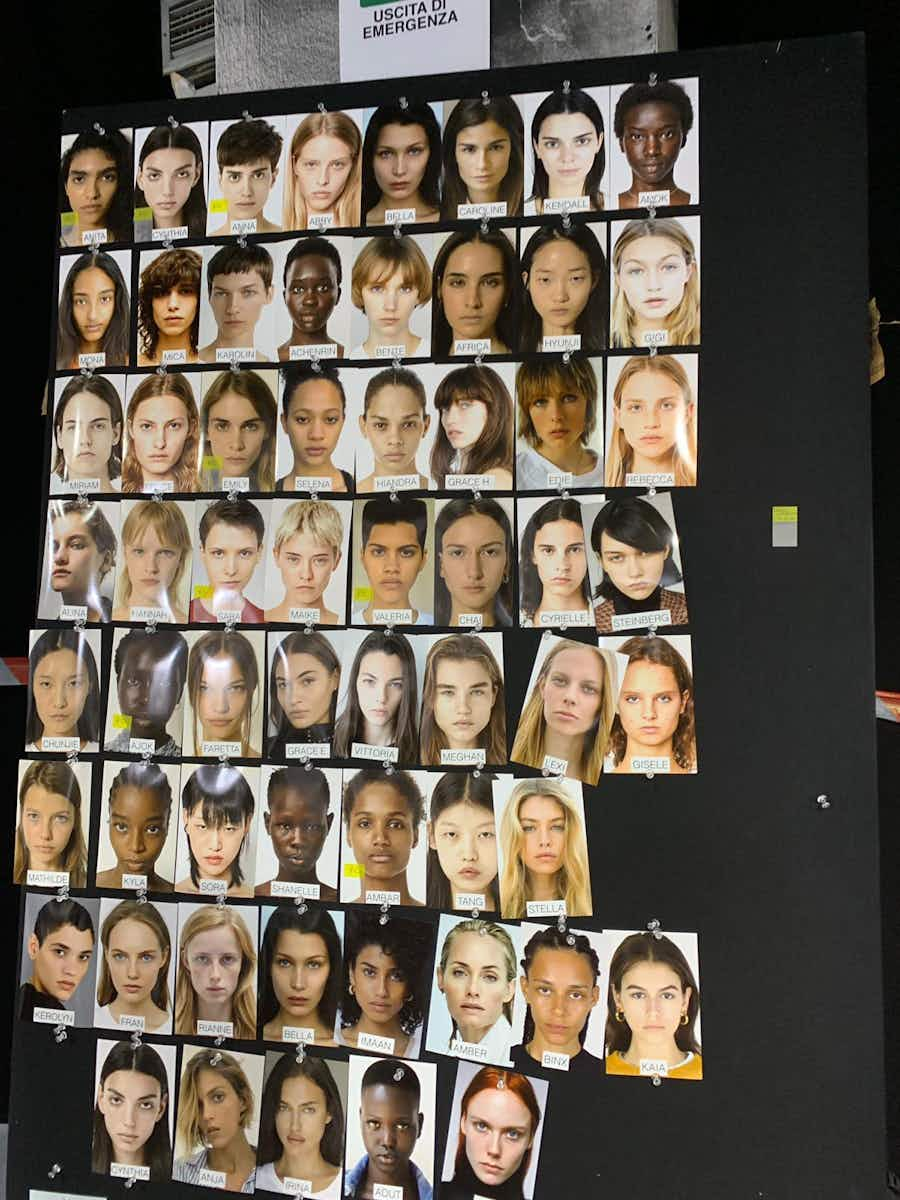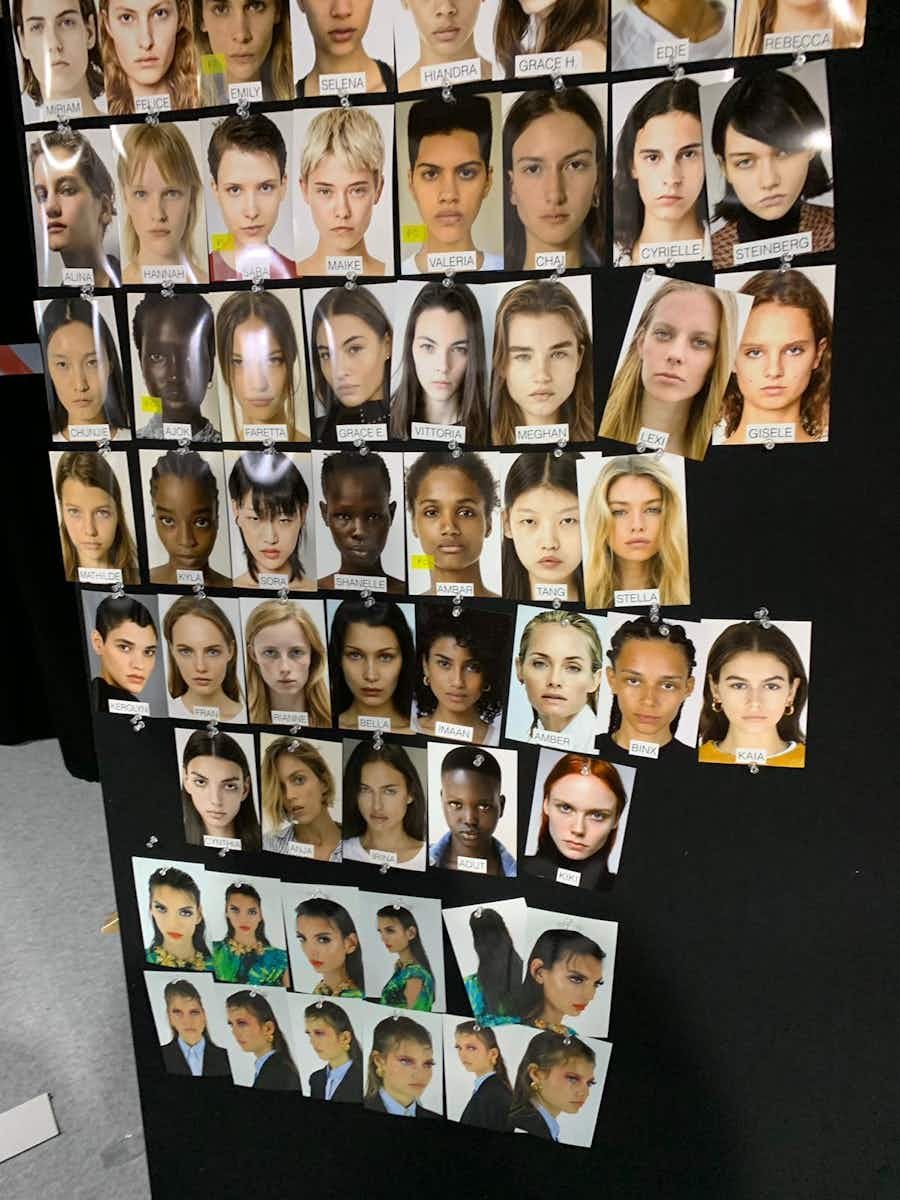 What do J. Lo, Versace and Google have in common – aside from the fact that the mega star just closed Versace's SS20 show? A lot, actually.

When Jennifer Lopez showed up at the Grammy Awards in 2000, she was wearing a green jungle-print dress designed by Donatella Versace that quite literally broke the internet (14 years before Kim Kardashian's Paper cover shot by Jean-Paul Goude set out to #BreakTheInternet).
Millions of people took to the internet to search for a photograph of Lopez in said dress, but they weren't in luck.
Google Image Search didn't exist yet, but it was this exact moment that prompted the American tech giant to create the service.

Today, 20 years later, J. Lo closed the Versace show wearing an updated version of the dress that launched Google Image Search.
Projected onto the walls of the show space was the all too familiar Google search bar into which the words ​"Now show me the real jungle dress" were typed seconds before J. Lo made her unforgettable entrance.

ICEBERG SS20
For SS20 creative director James Long drew inspiration from a poem by Jenny Joseph's titled Warning, that read:
When I am an old woman I shall wear purple
With a red hat which doesn't go and doesn't suit me.
And I shall spend my pension on brandy and summer gloves
And satin sandals, and say we've no money for butter.
These words pretty much set the tone for the show that was set in one of Milan's most bourgeoise public pools, the Bagni Misteriosi. With a pastel palette of purples, blues, yellows and greens, the designer crafted a collection of light, breezy looks designed to be worn beside the pool. From printed tulle maxi dresses to sequinned single-breasted jackets, and knitted jacquard swimsuits.

What did it look like?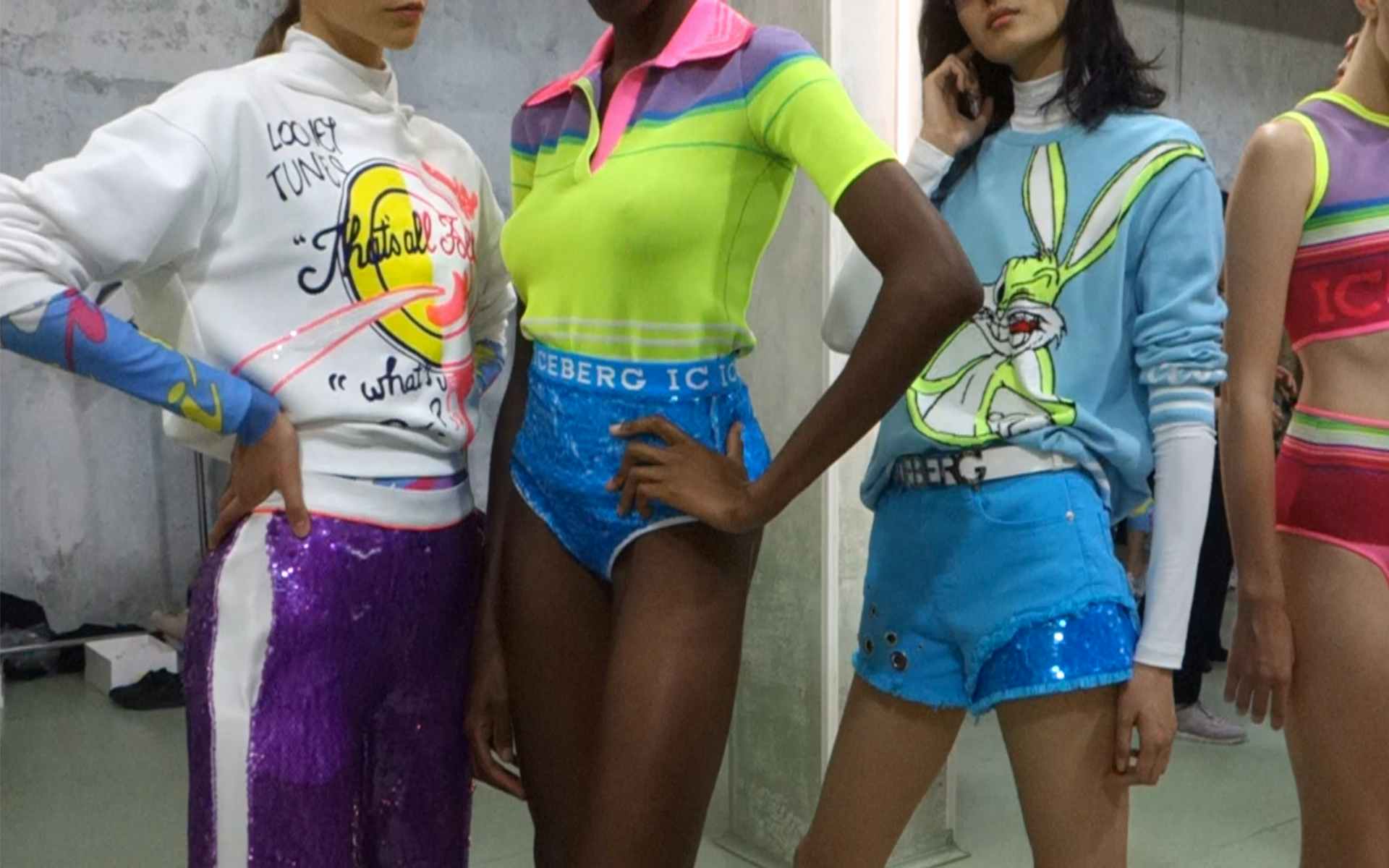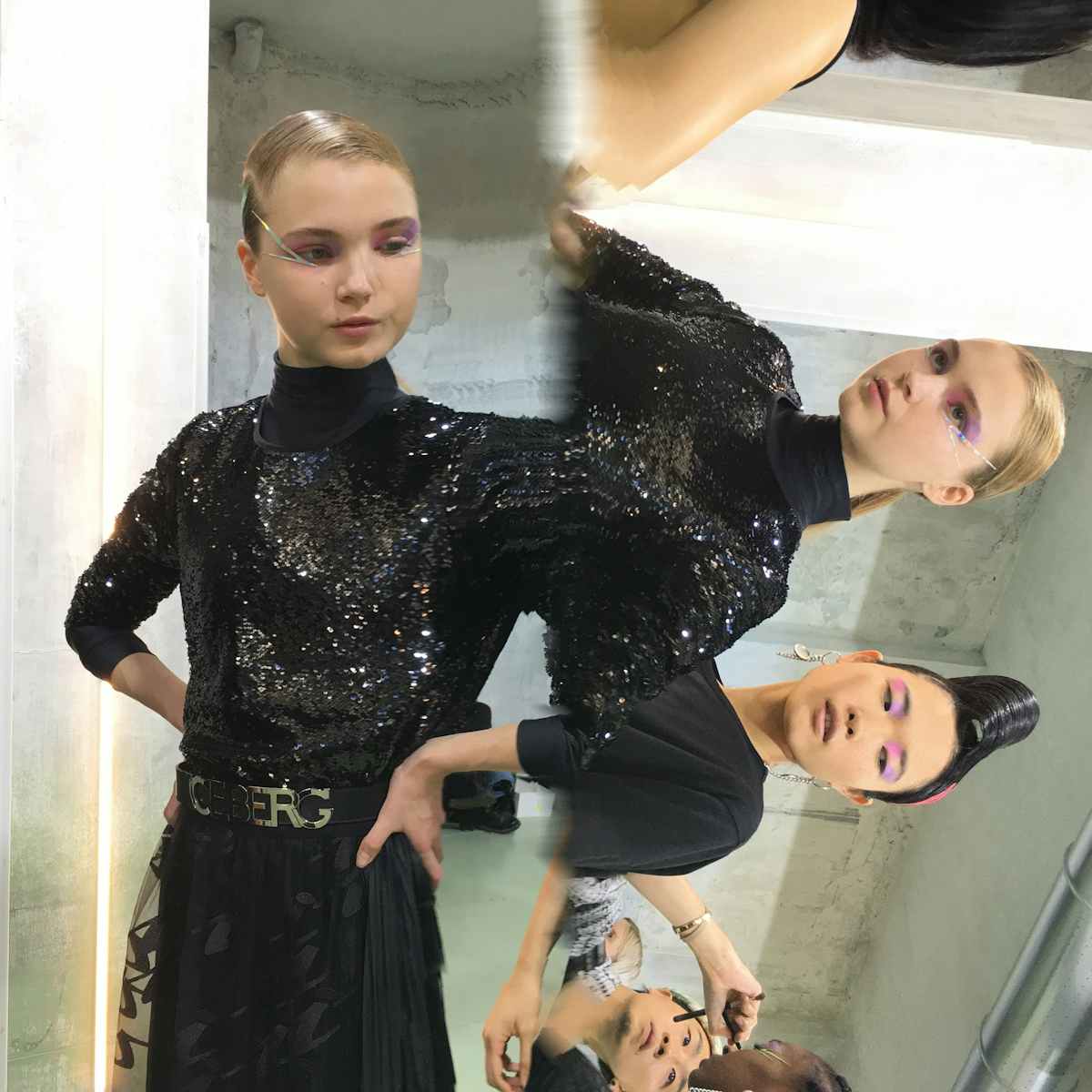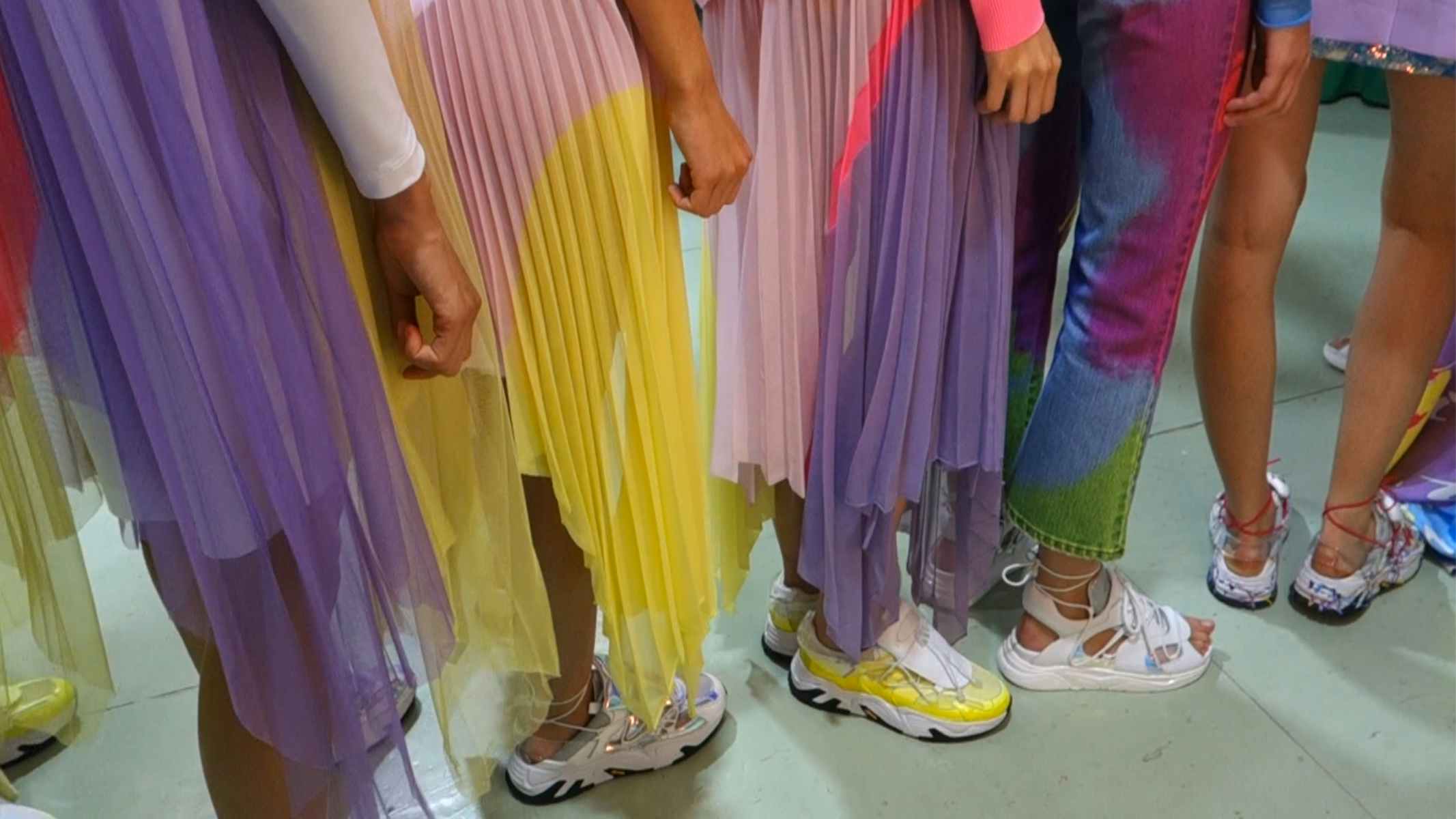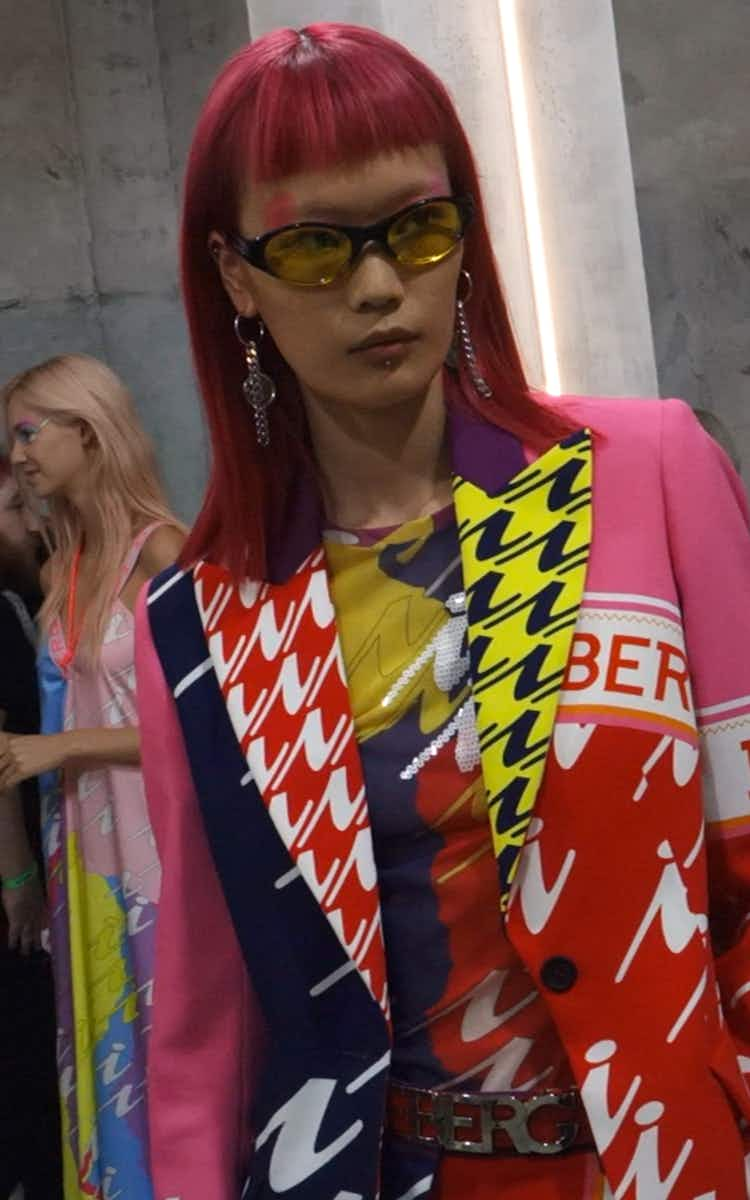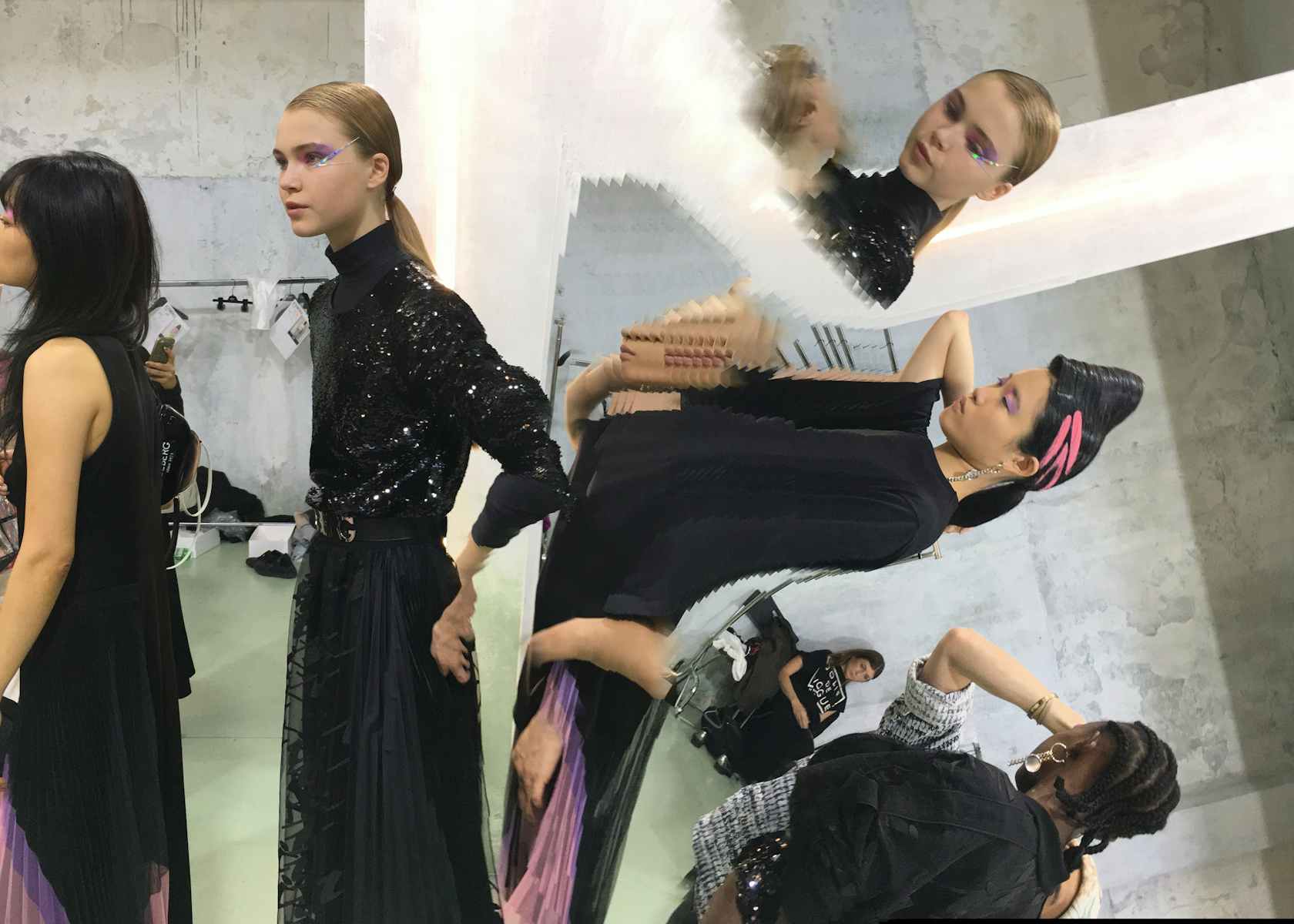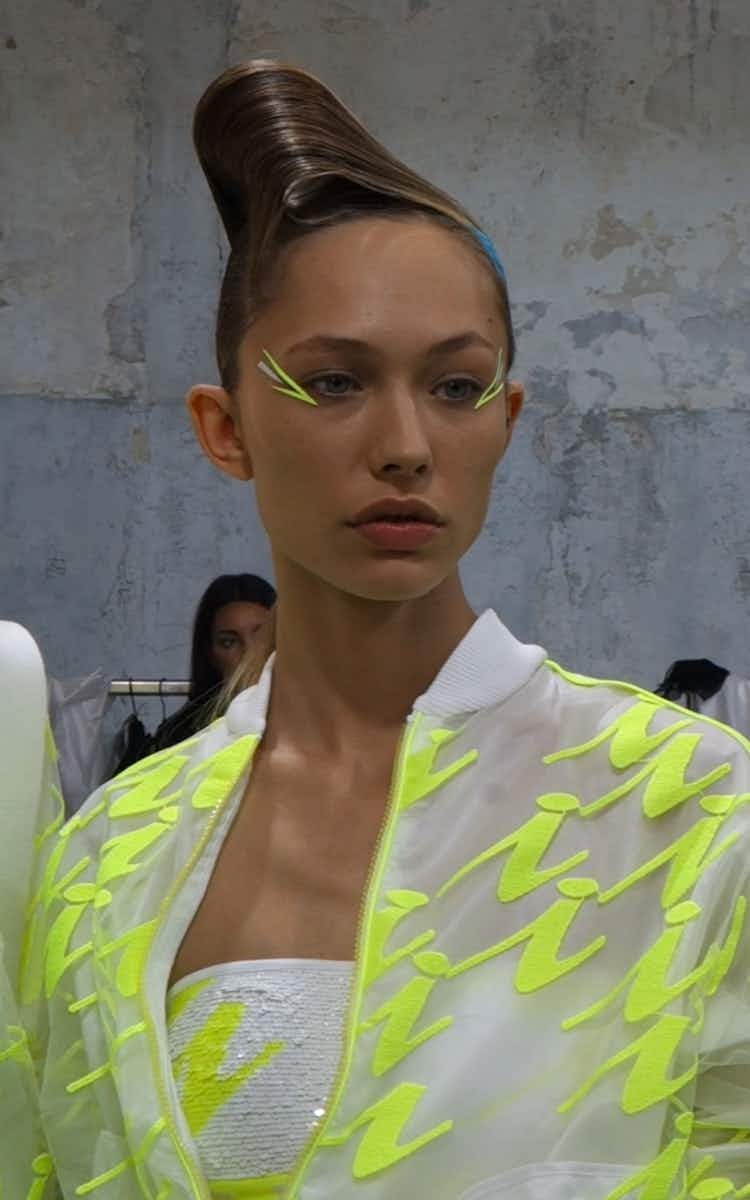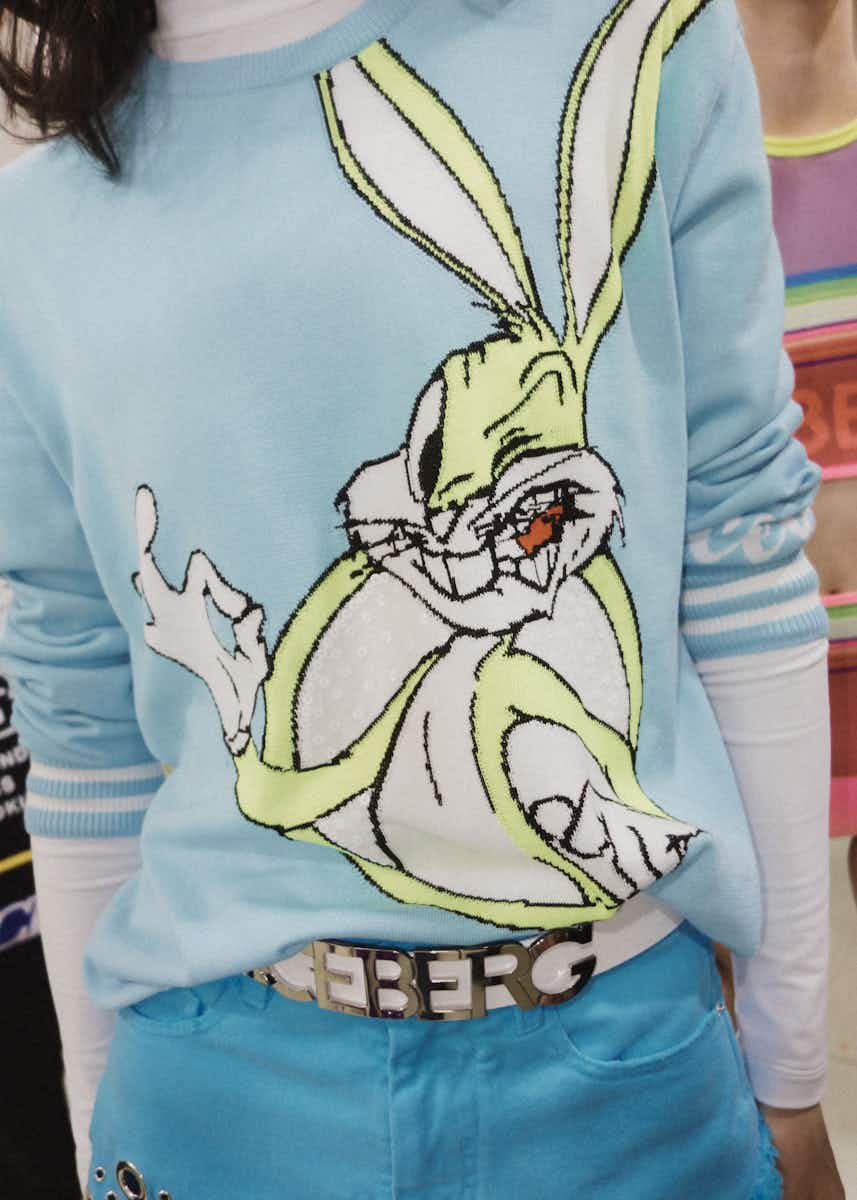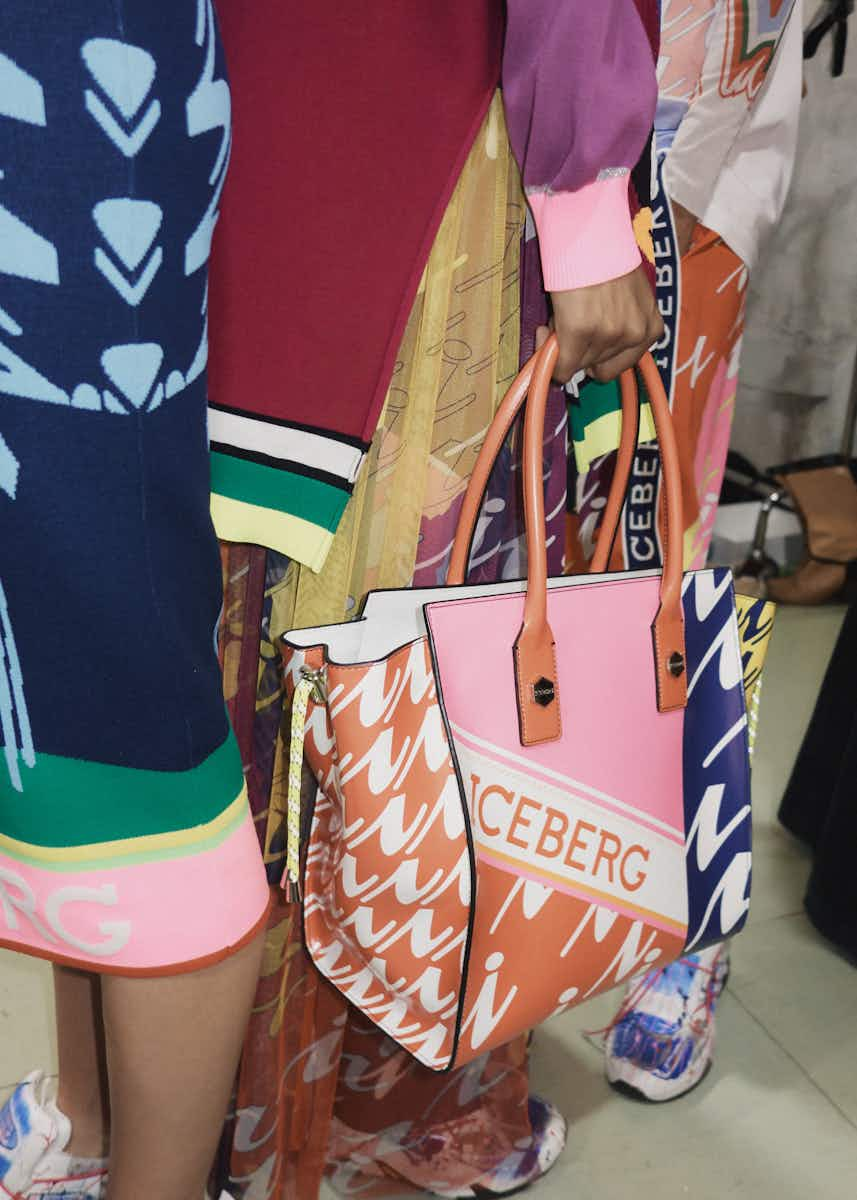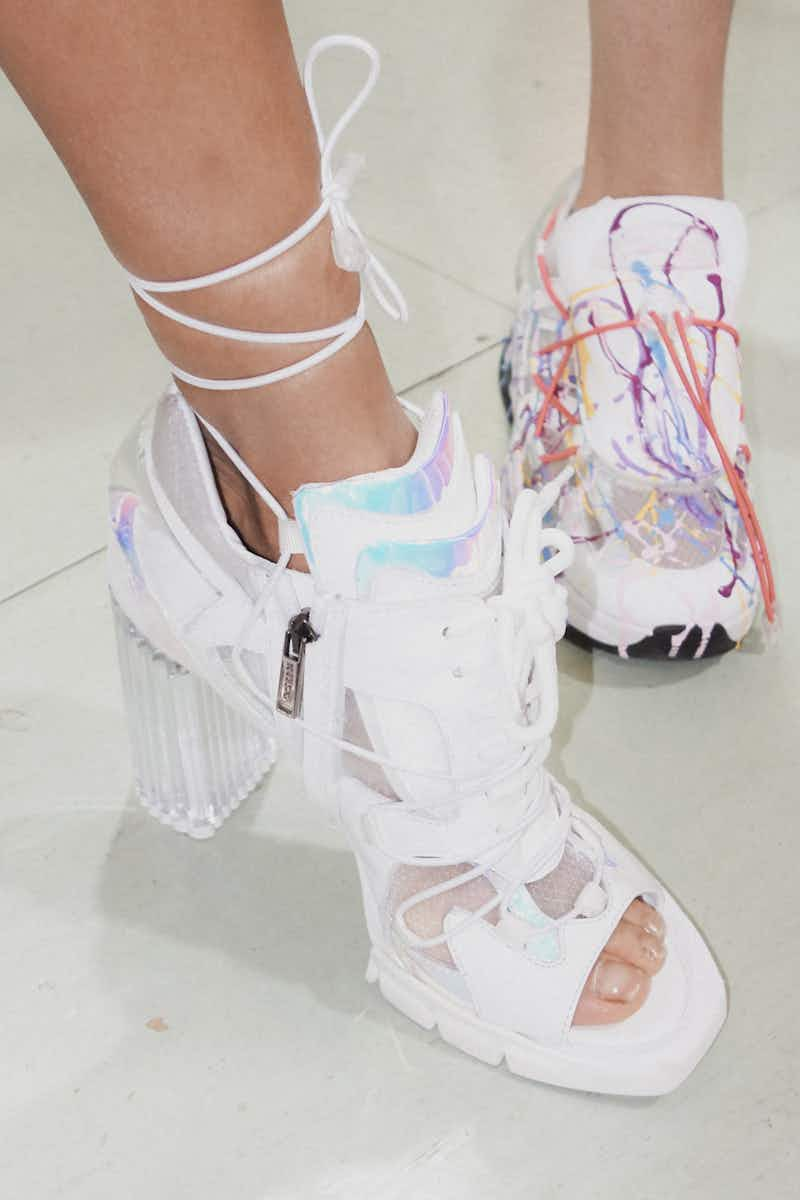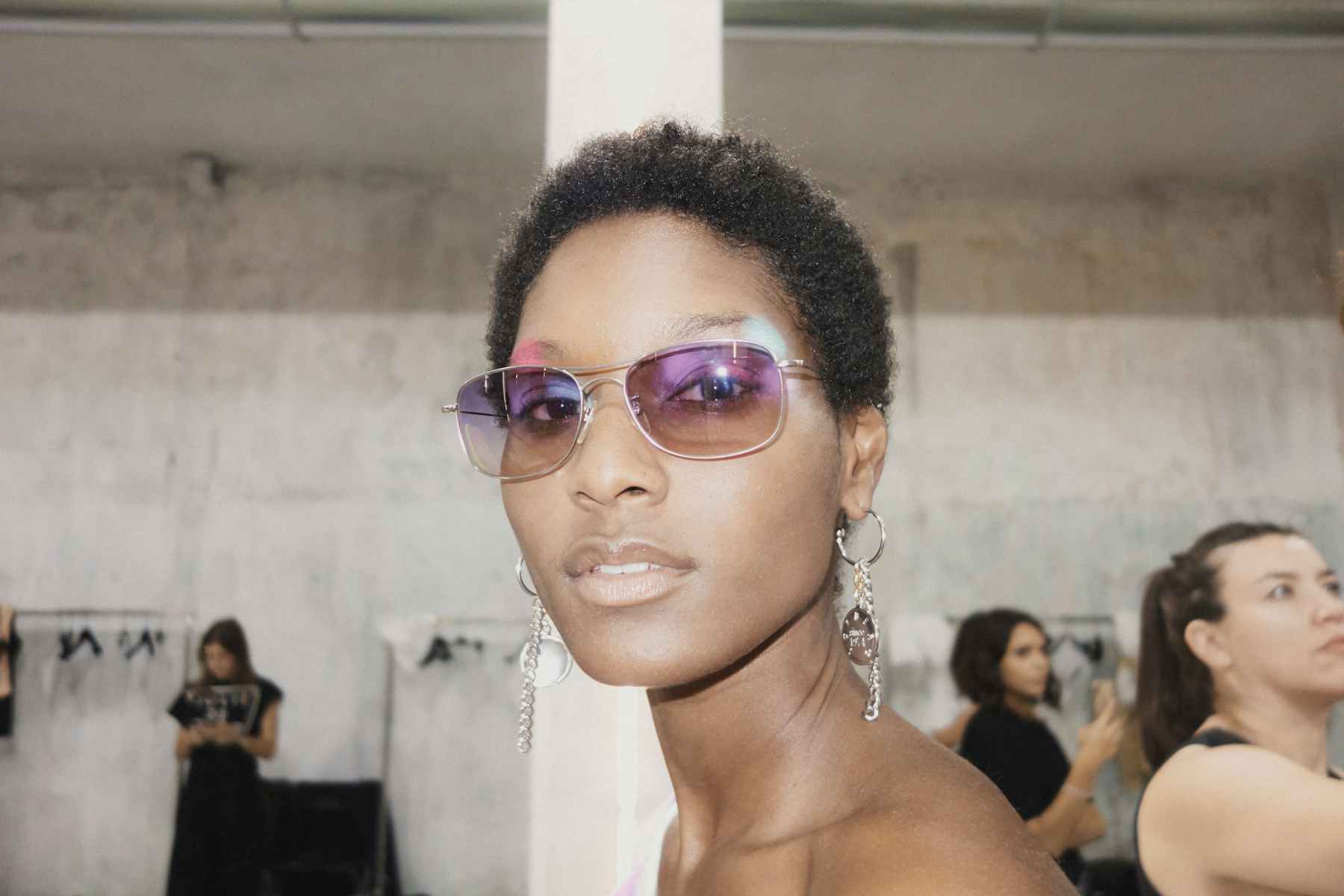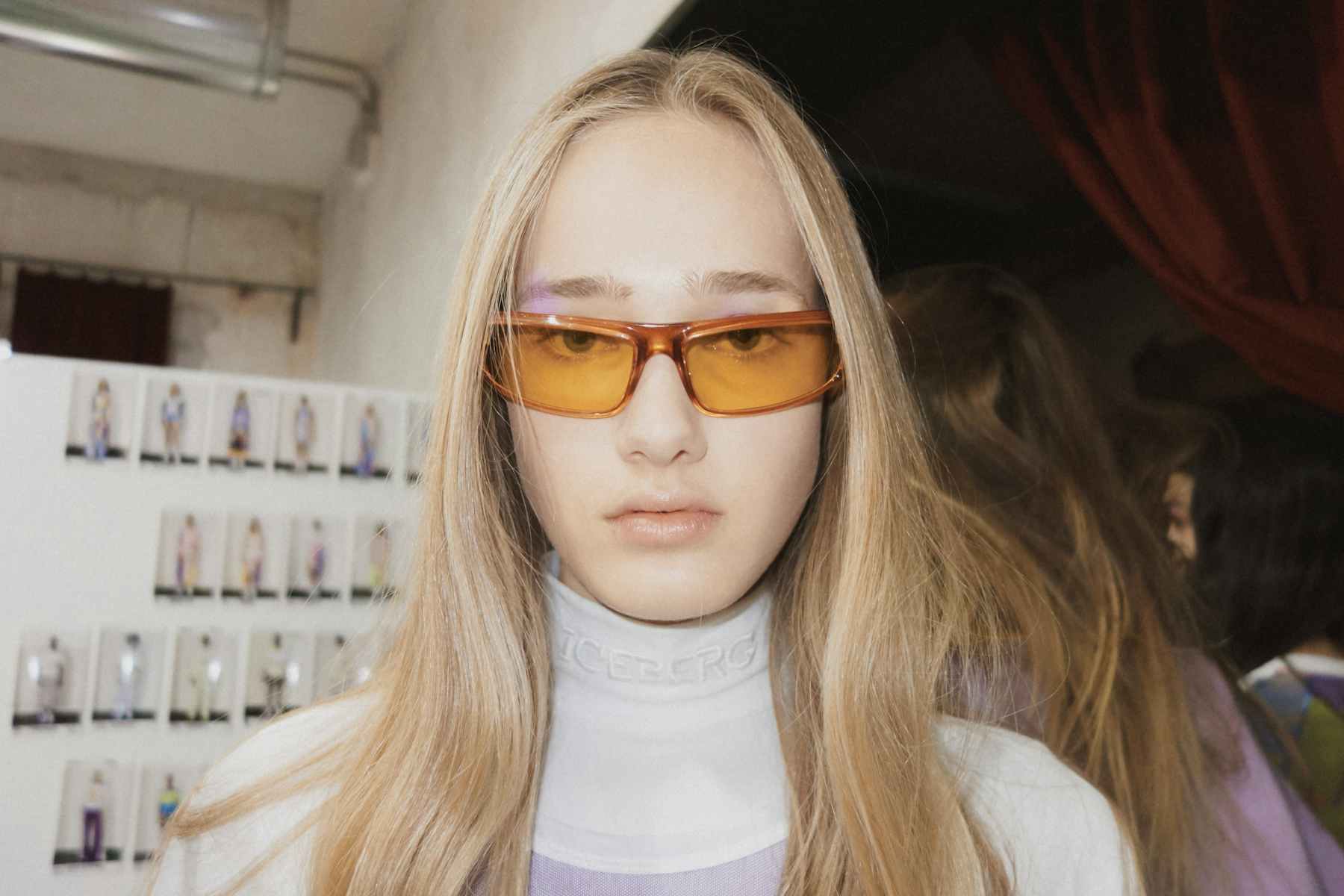 What about the beauty?
A number of Euphoria-inspired looks from pastel tricolour painted eyelids, to bold neon go faster stripes.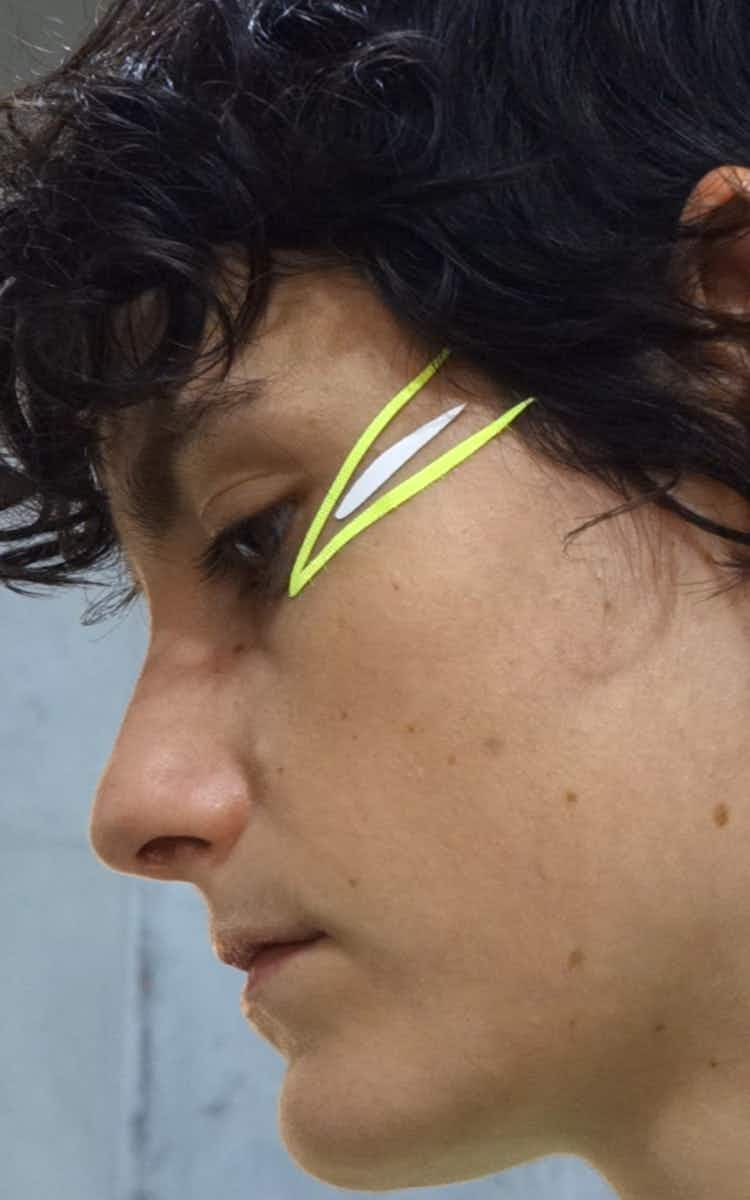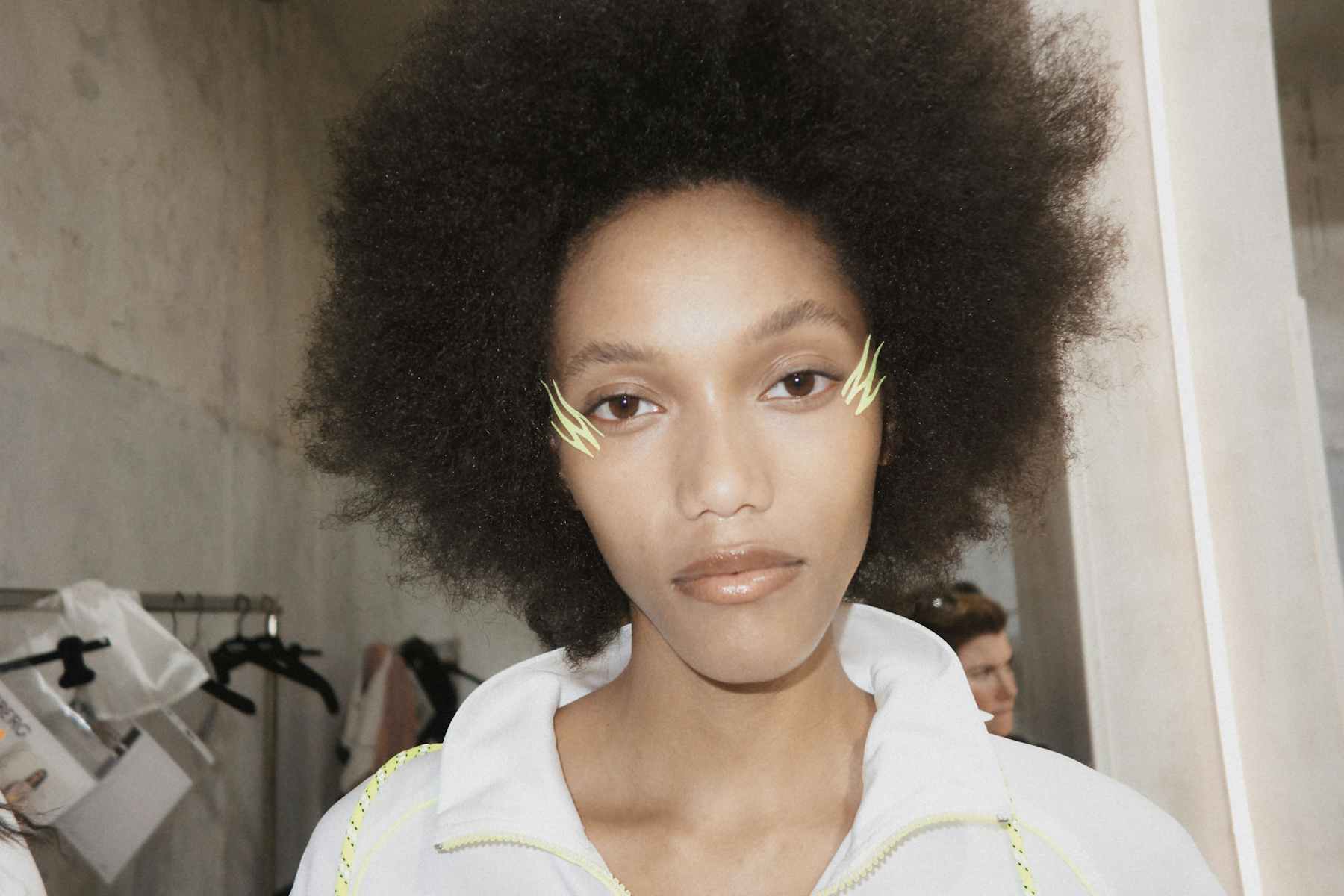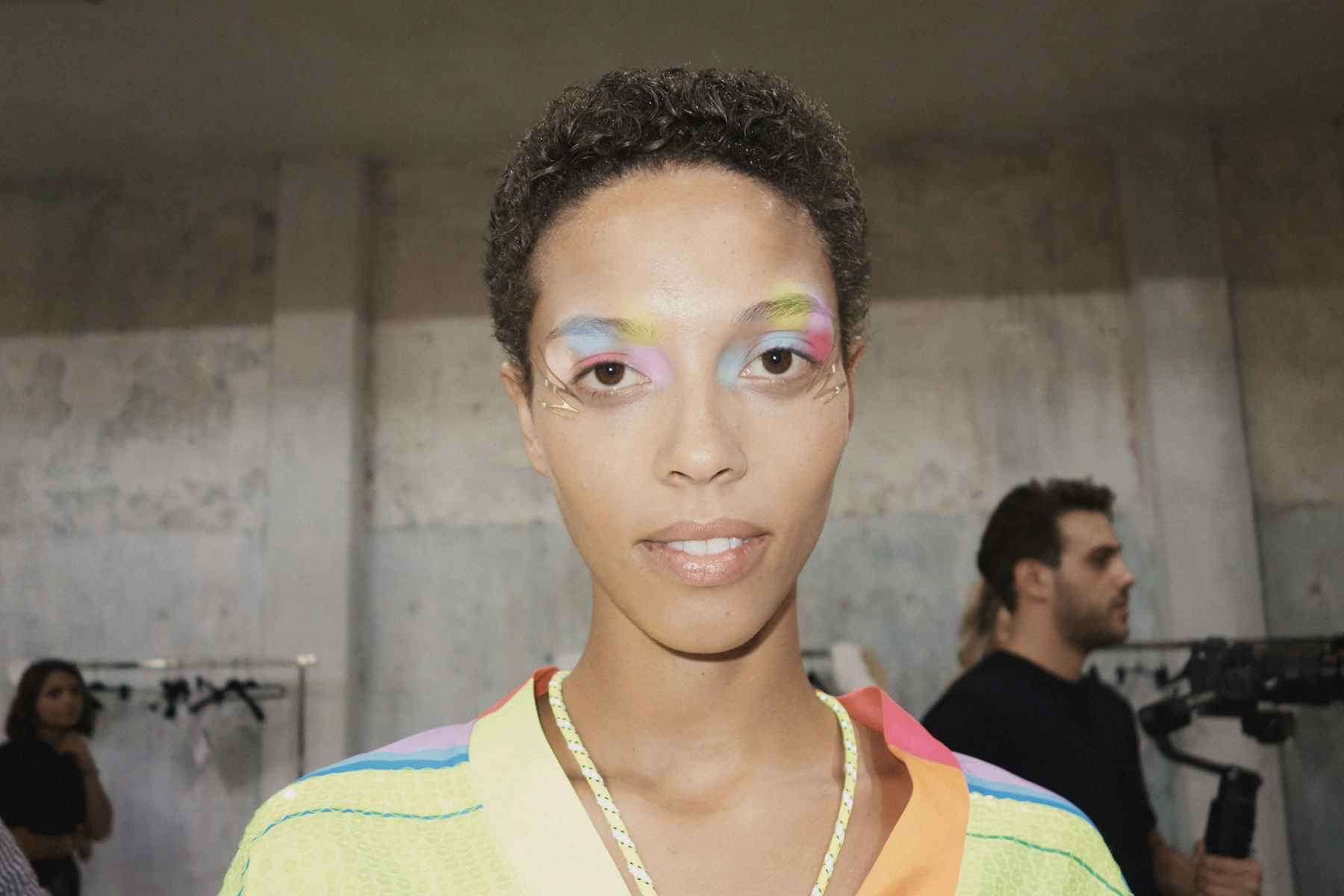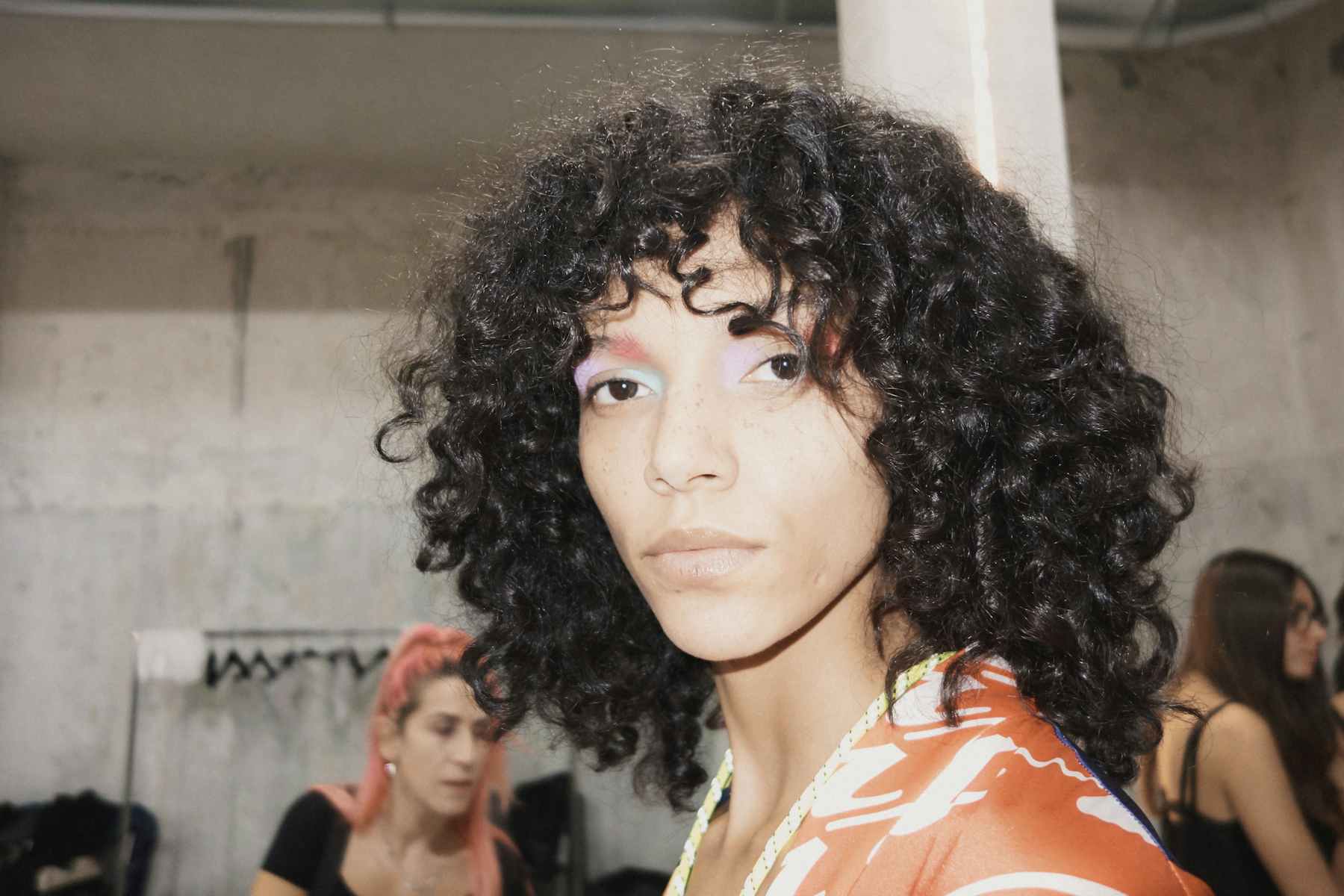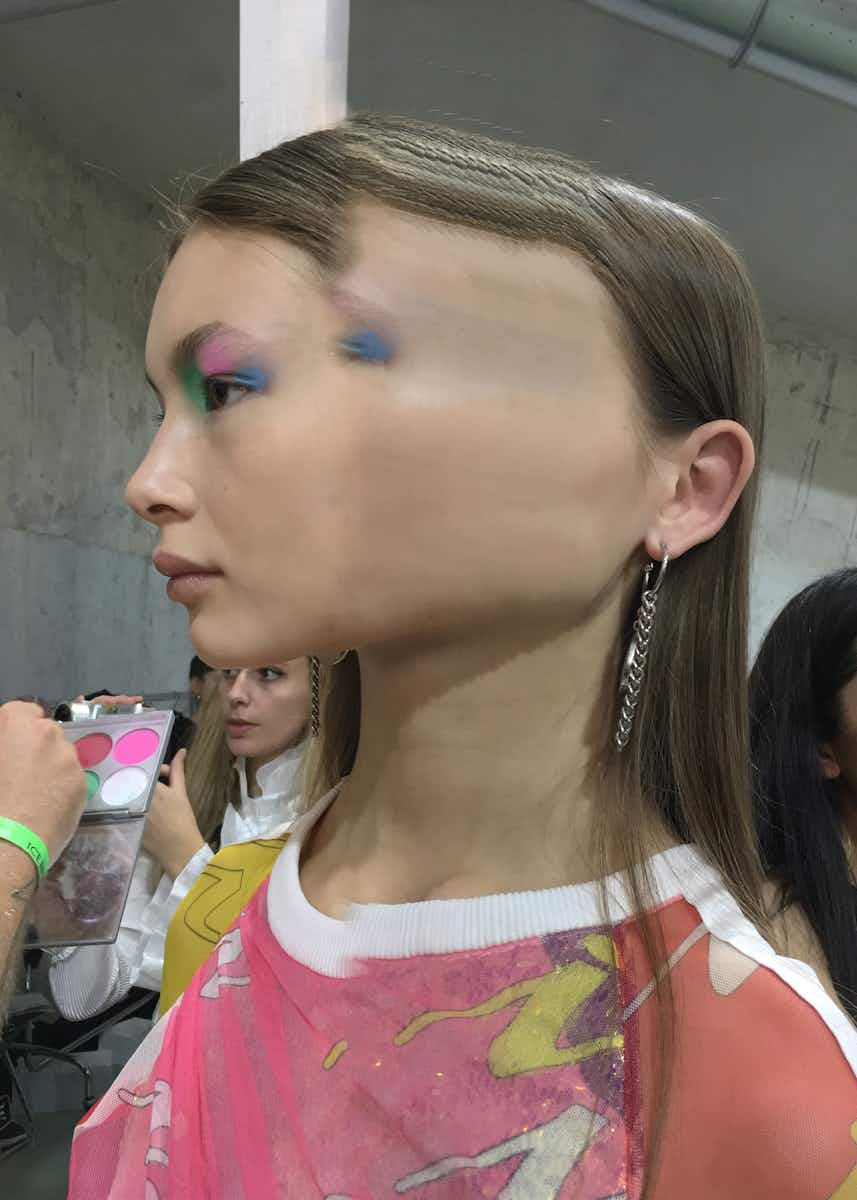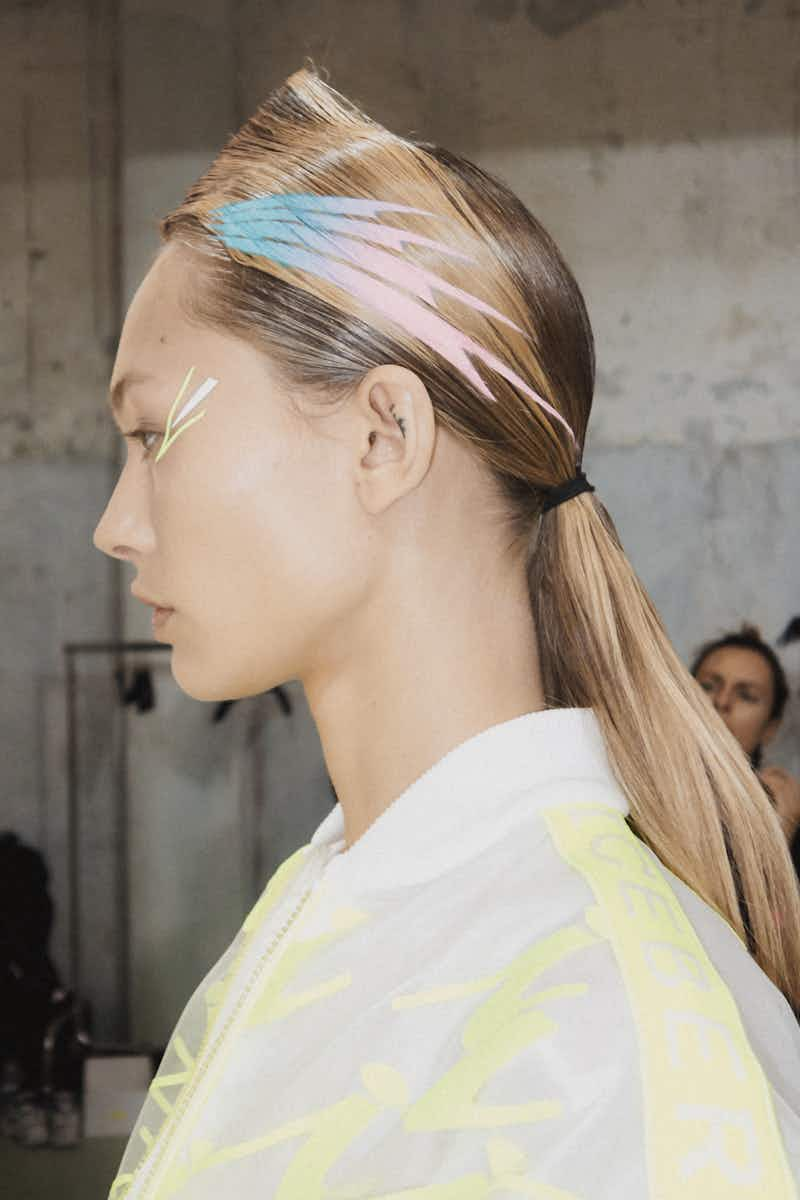 What did it smell like?
Like chlorine on a hot summer day.
MARNI SS20
Painted hair: it's a trend. As seen at Matty Bovan, Moschino and today at Marni who took it one step further thanks to the application of lush green Monstera leaves, dahlias and iris stems.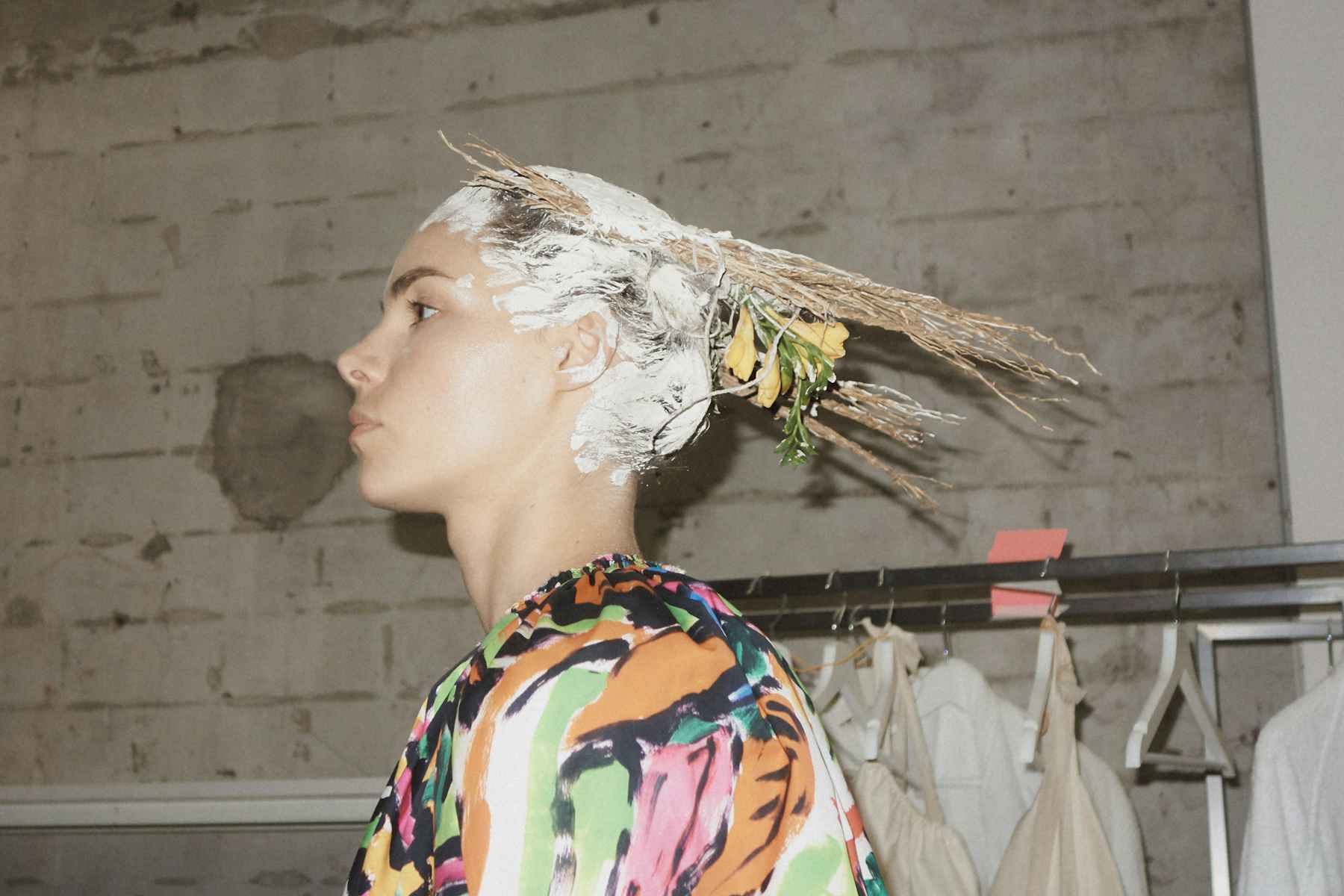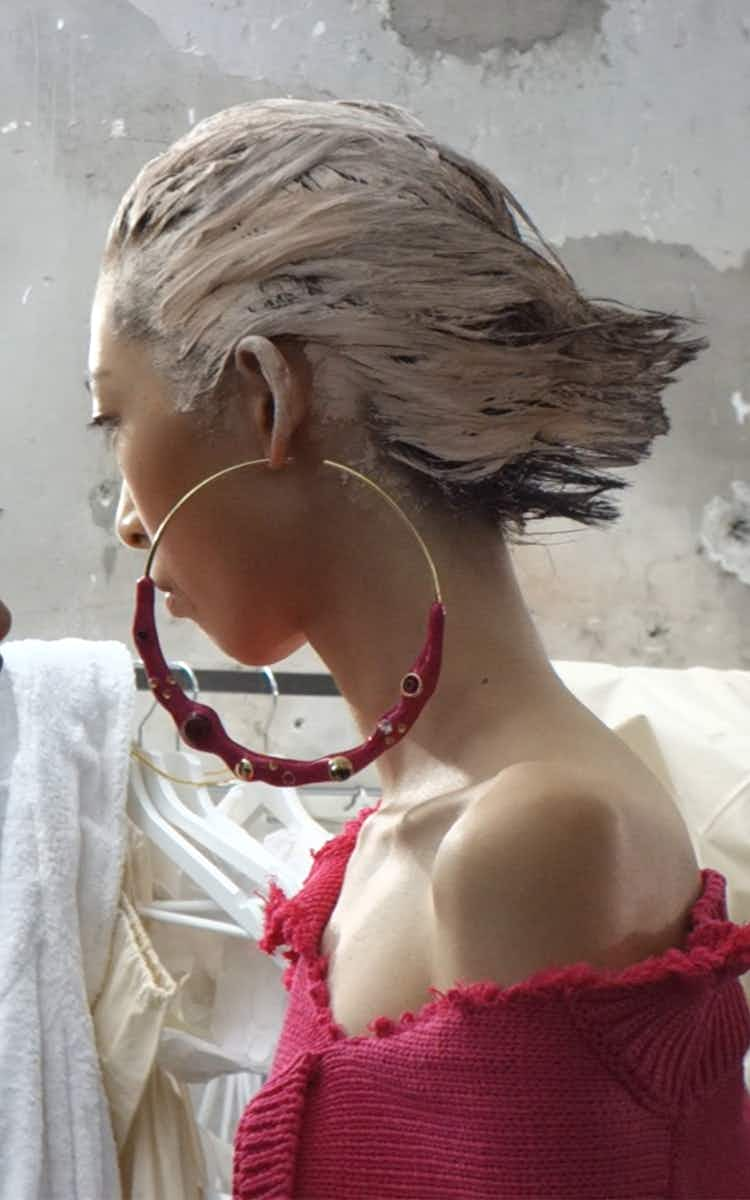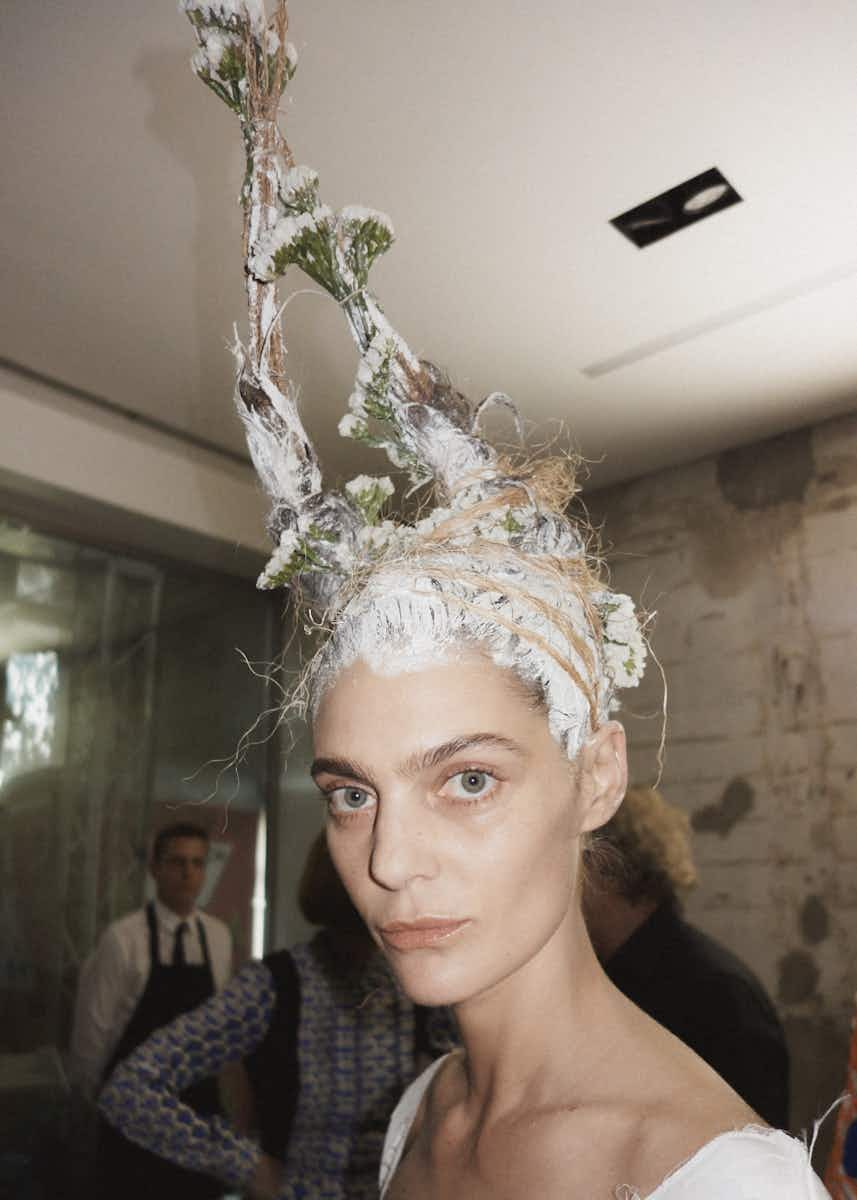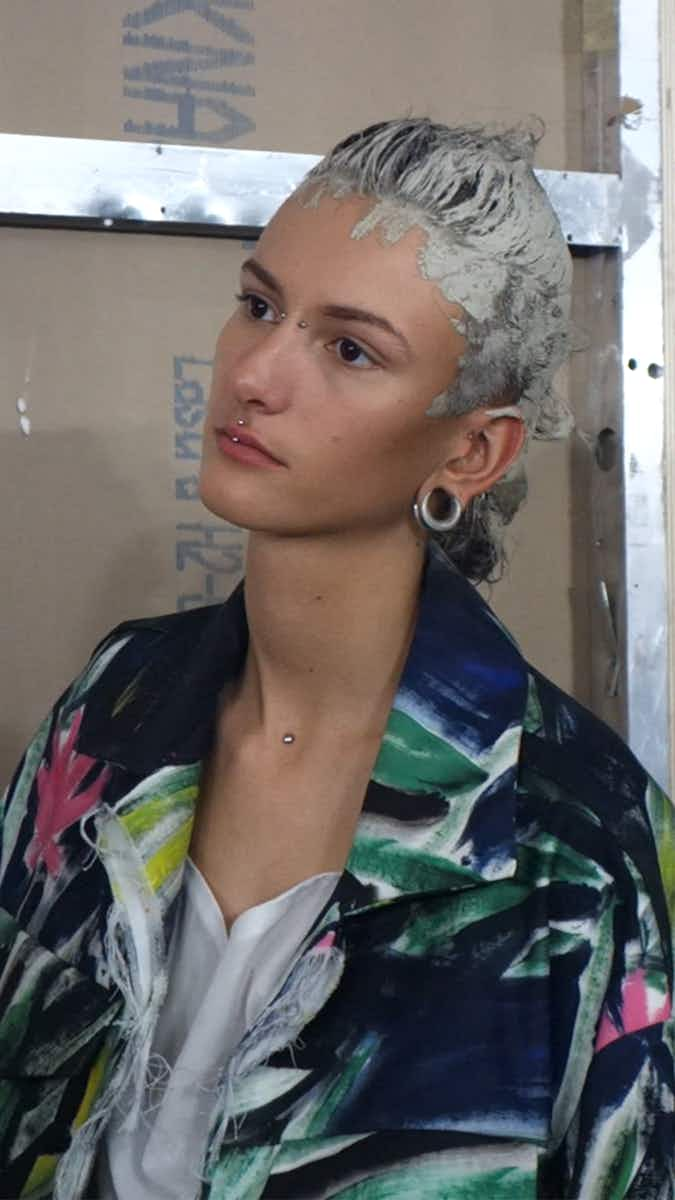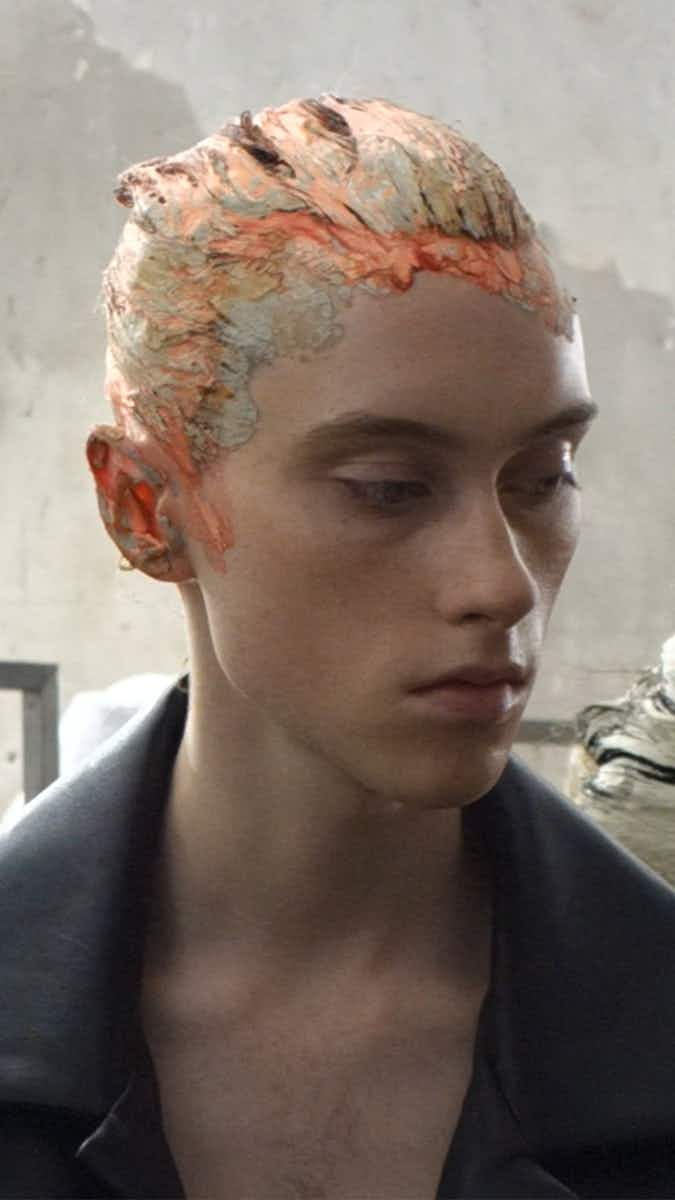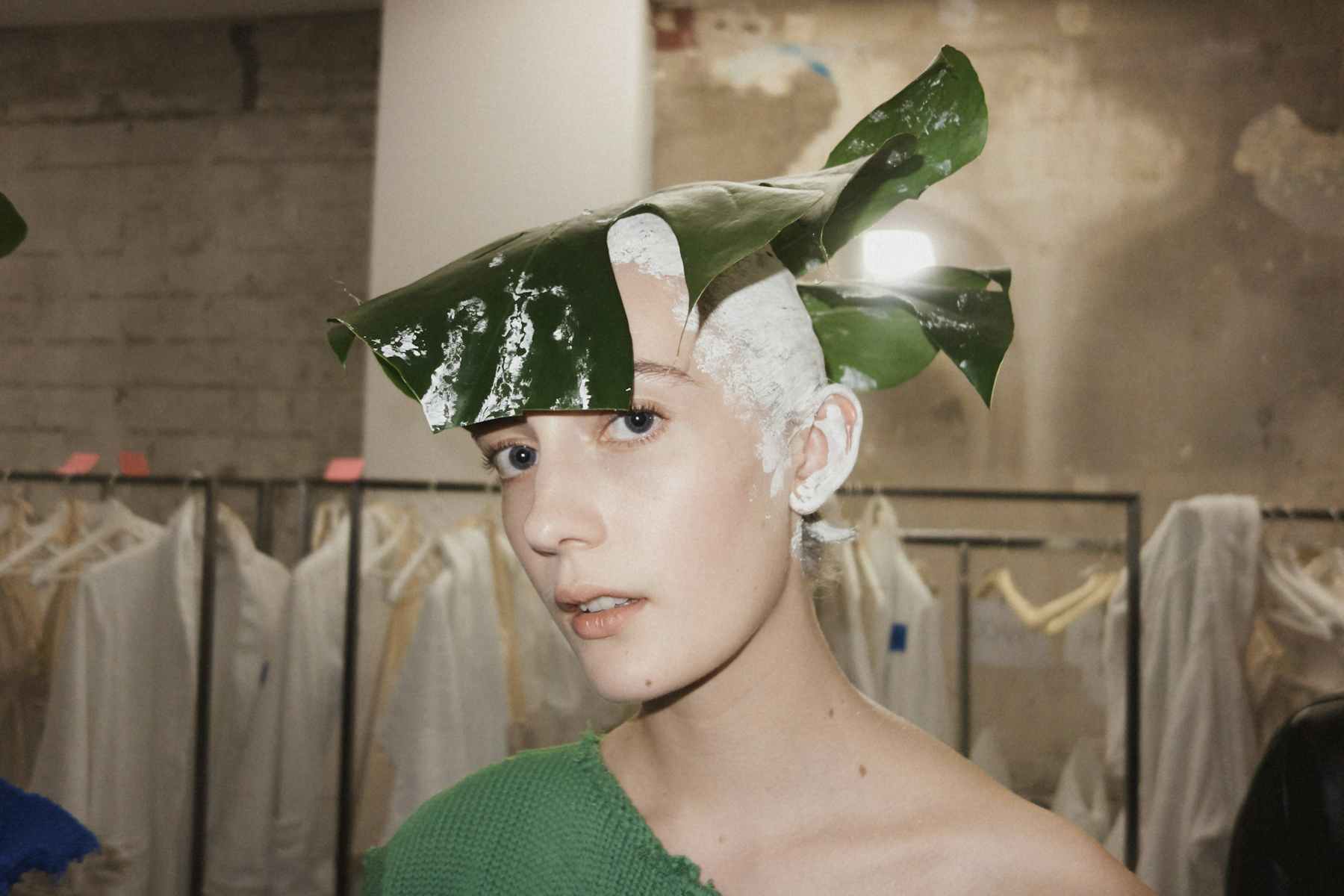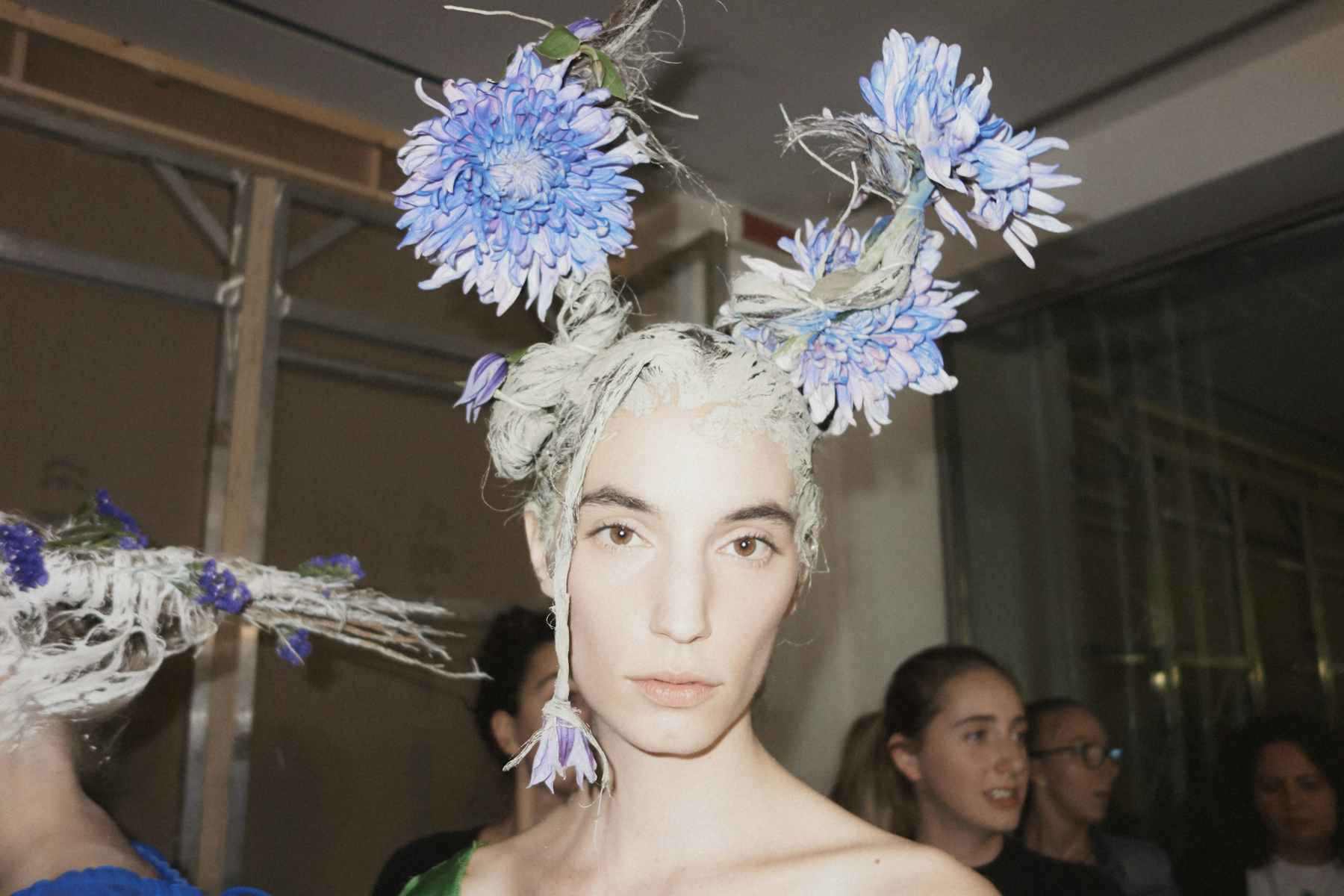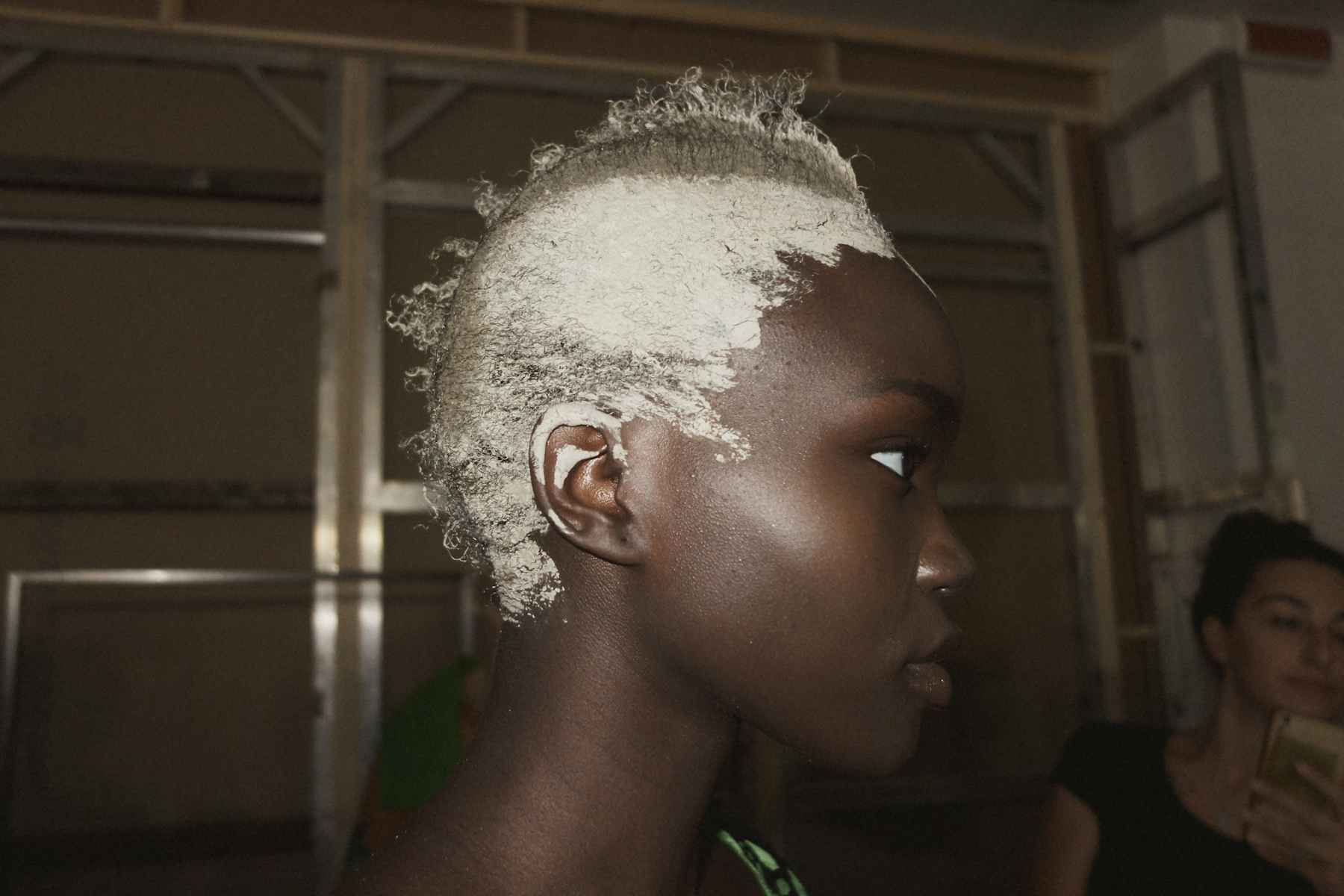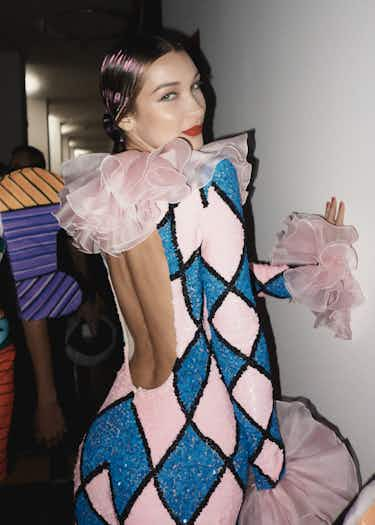 The symbiotic bond between an artist and his muse was what sparked the flame for the theme behind Jeremy Scott's Moschino SS20 collection. ​"I was thinking about the muses that inspired Picasso and the relationship between artists and muses as I have so many muses myself," he says backstage.

Wit this in mind, the designer — or artist rather — created a 52 look collection inspired by the Spanish artist of the Victorian era. ​"Picasso has such a huge body of work inspired by his muses, who were often at times his wives, lovers or even his two daughters. So I thought, how could I create a Picasso woman, what would she look like altogether?"

Bold prints and vivid colours immediately spring to mind, and these were met by supersized shoulders, exaggerated pumpkin-style skirts, and of course a touch of Picasso's abstract.

​"I wanted to play with the abstraction of the human form in the way Picasso did with his paintings, the way he played with the concept of symmetry and asymmetry." This played out as uneven shoulders, uneven brush strokes, and multi-pattern prints. Scott also made reference to Spanish traditions such as bullfighting (a theme which Picasso revisited constantly in the 1950's) where he created looks inspired by the costumes of matadors and toreadors of the bullfighting ring. Think: headwear inspired by the original Montera hat, a harsh shouldered jacket that nodded to the traditional dress of the Traje De Luces, and handbags and accessories featuring horns.

Scott took the idea of artwork literally for some looks, building wooden structures to frame some of his misses, positioning them as the art. Meanwhile, musical references infiltrated the collection via guitar shaped dresses worn by some models — which referenced Picasso's Girl with Mandolin, 1910 — while others carried mandolins and violins.

What did it look like?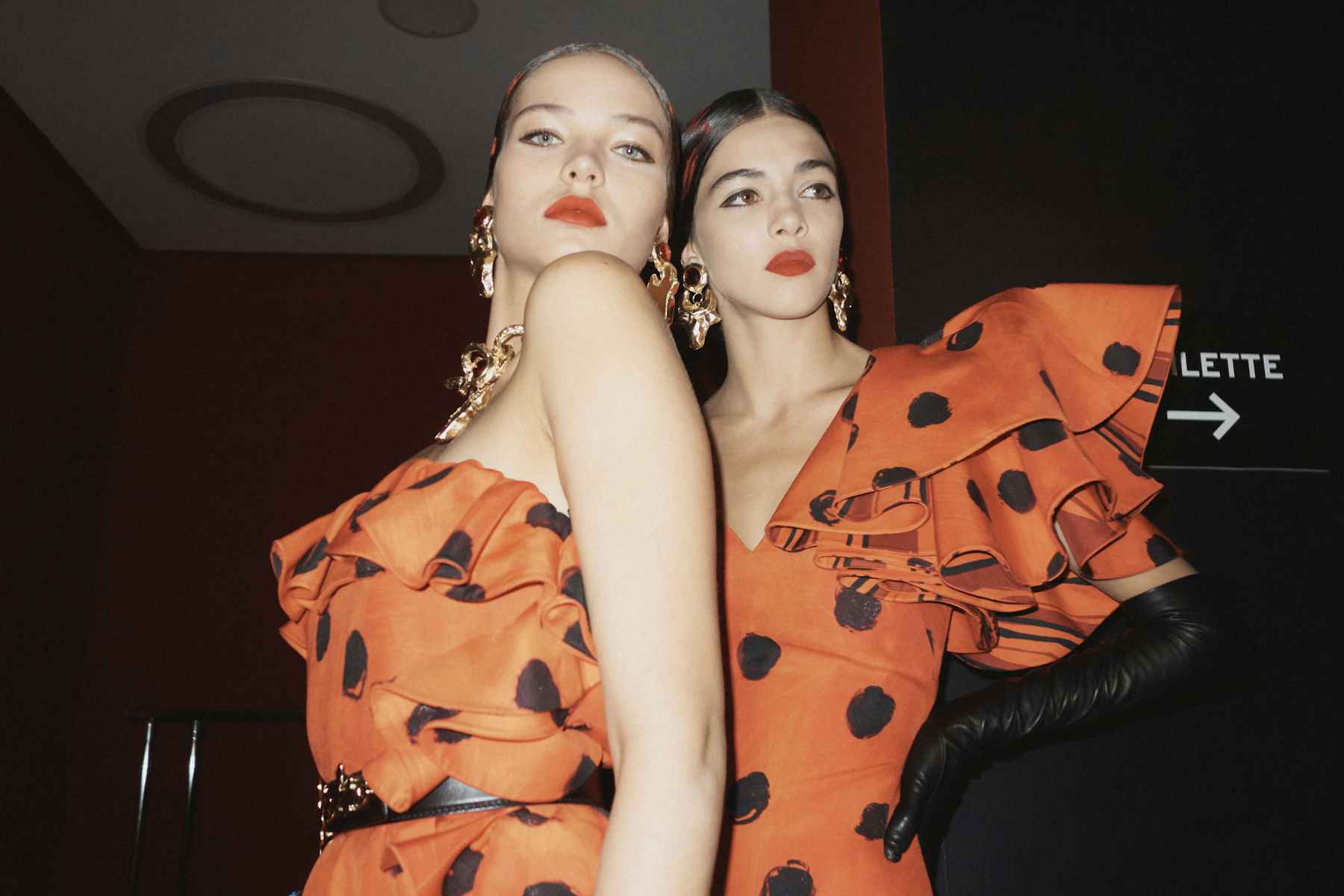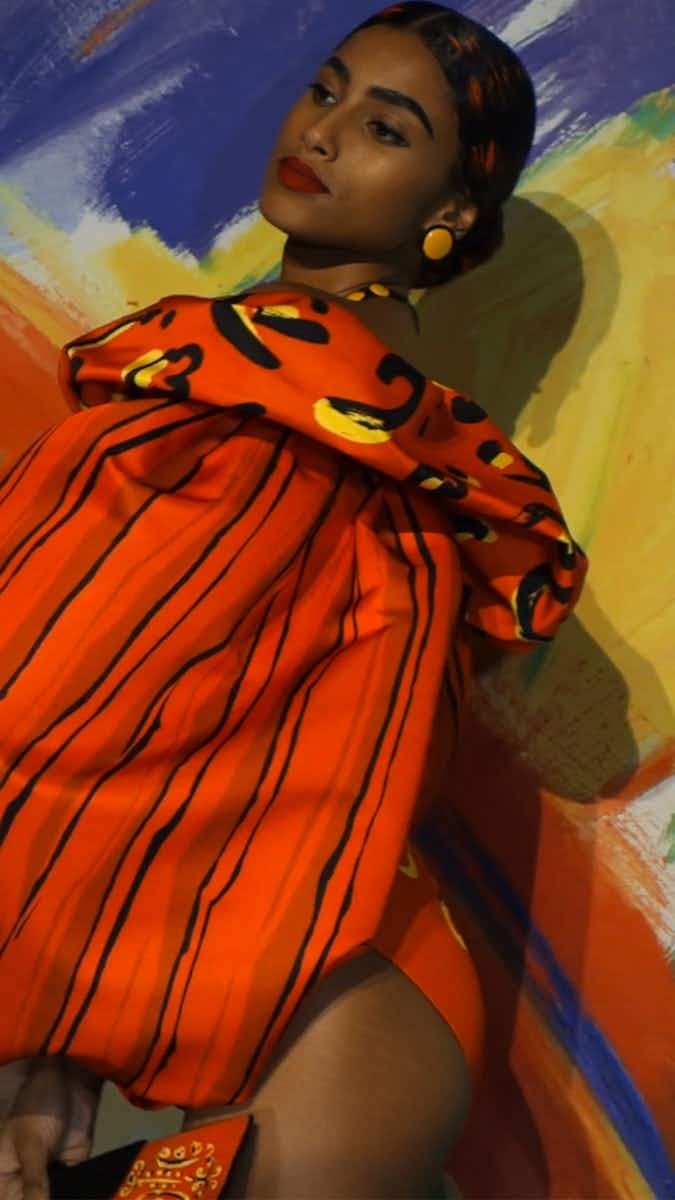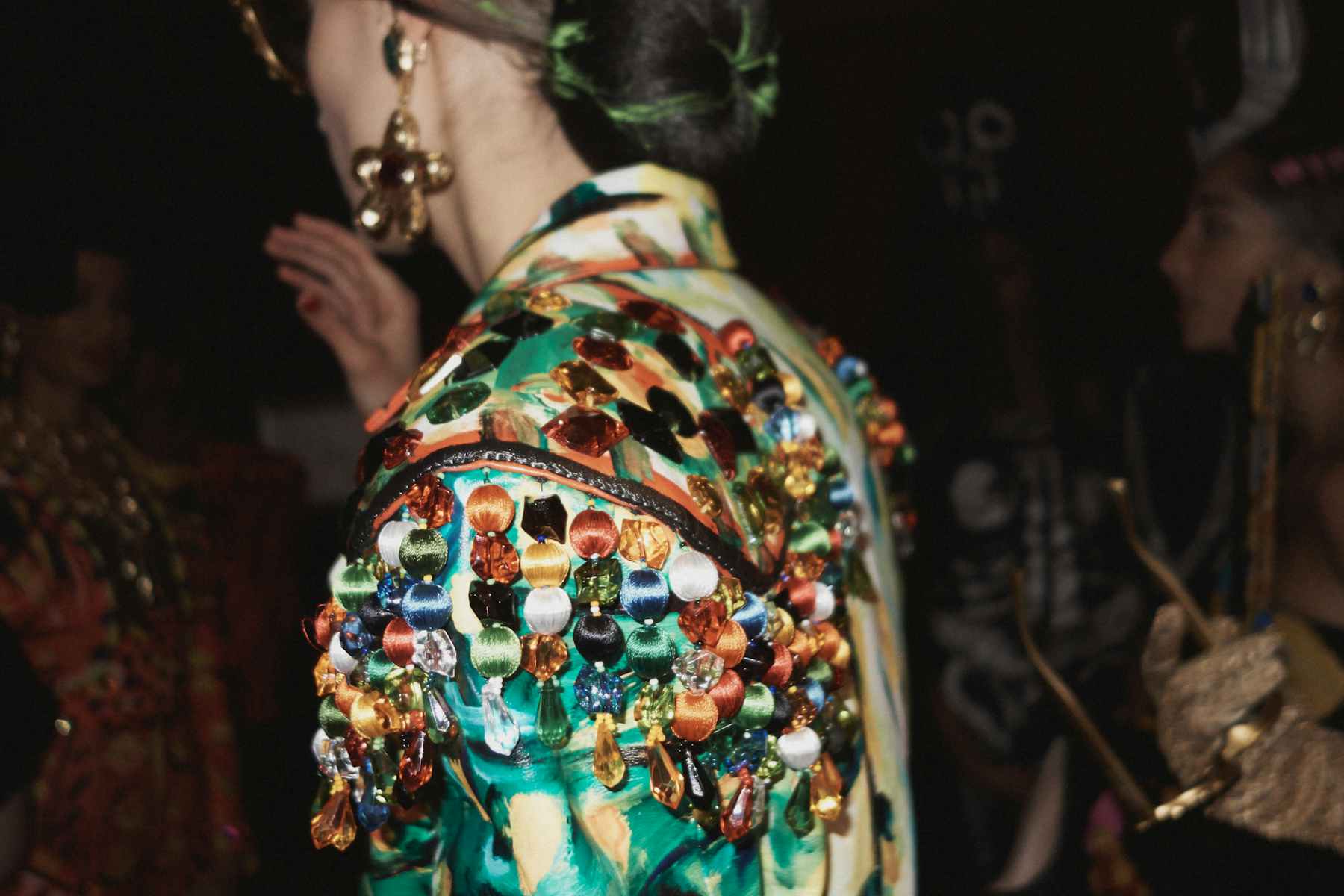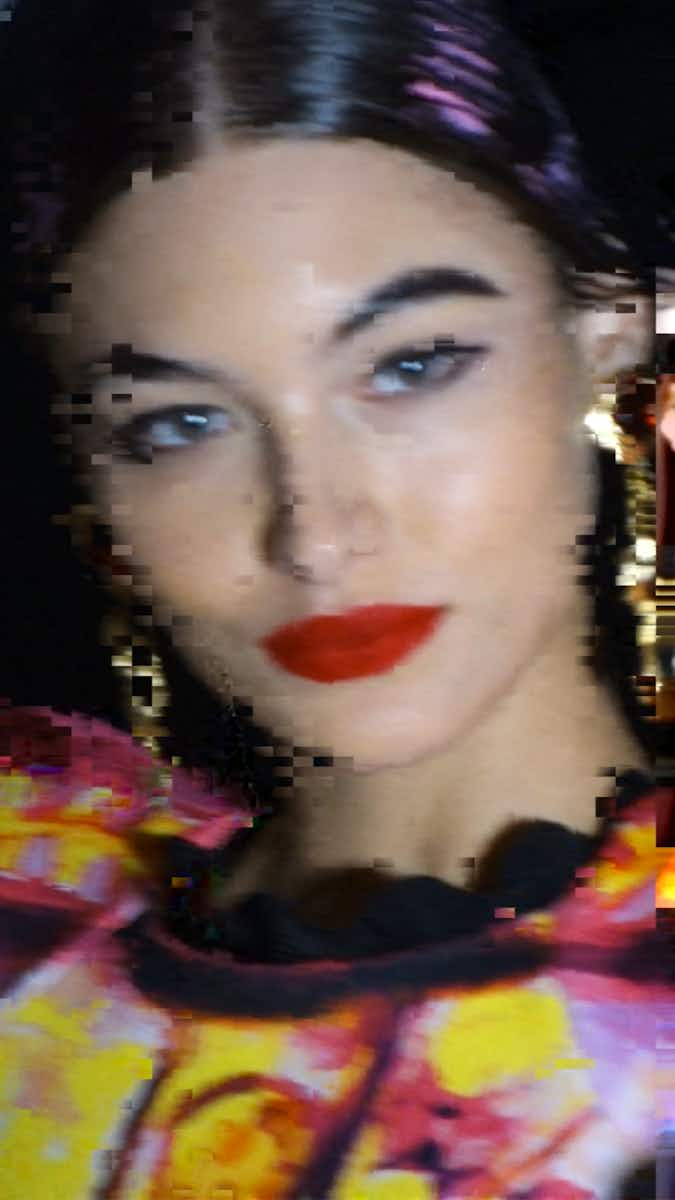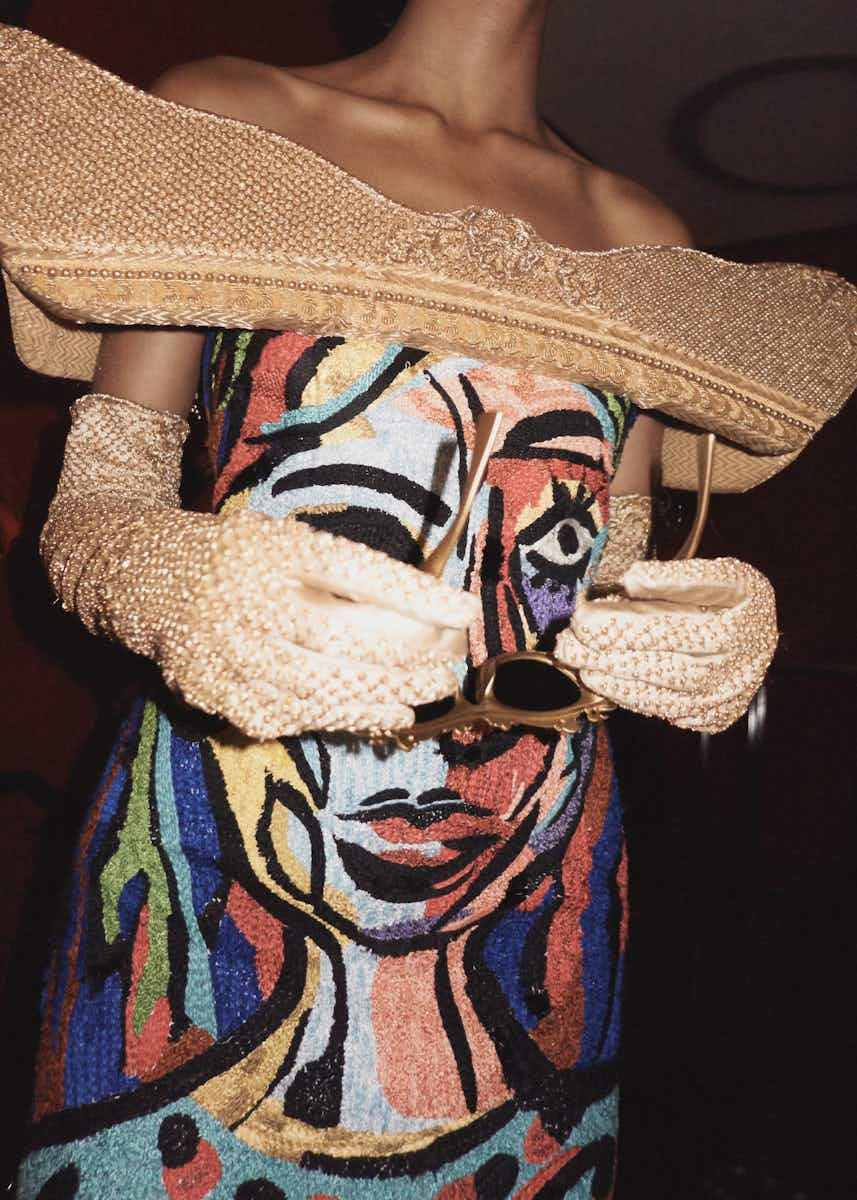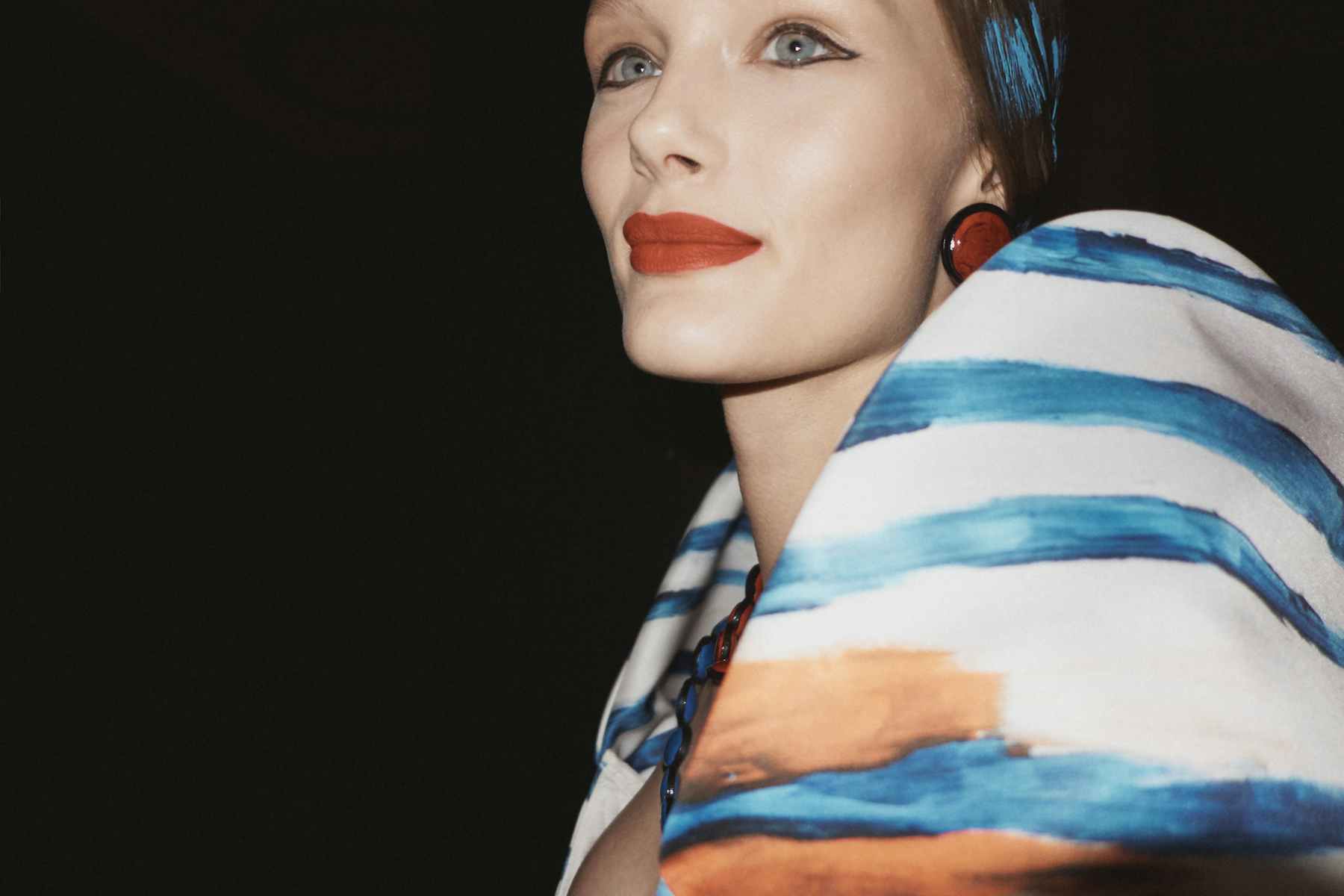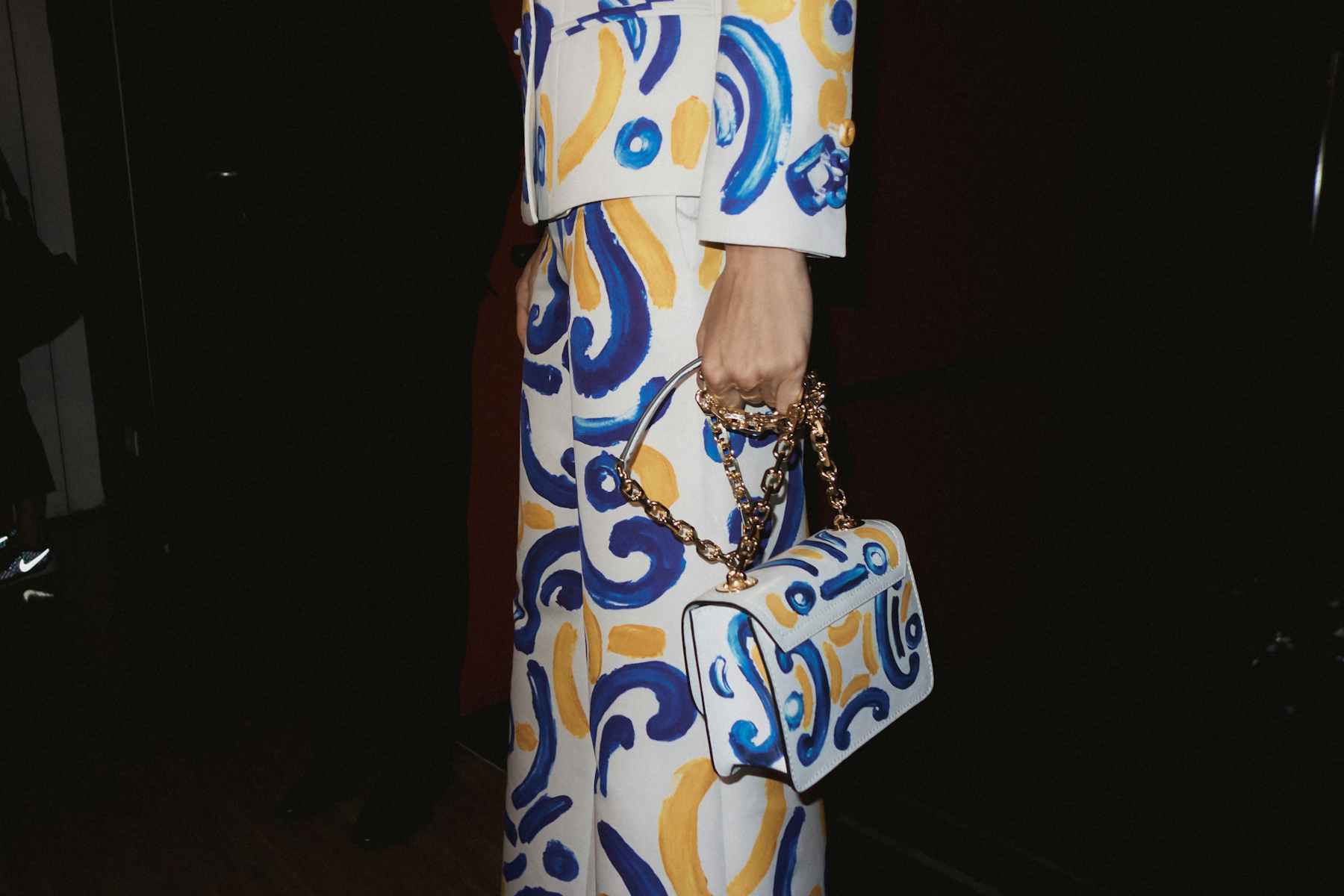 Was there a stand out look?
In contrast to the bold prints and colours that were central to the collection — from electric pink to sunshine yellow — the last look worn by Gigi Hadid was an all white affair. A figure-hugging knee-length wedding dress with a straight neckline that morphed into a gigantic sequinned bow.

What did it sound like?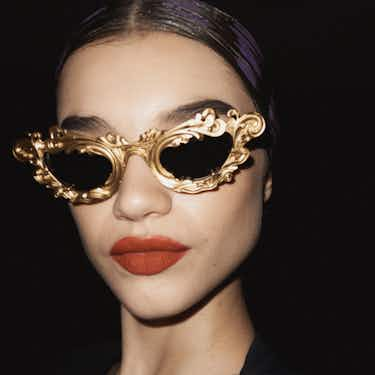 Listen now:

Moschino SS20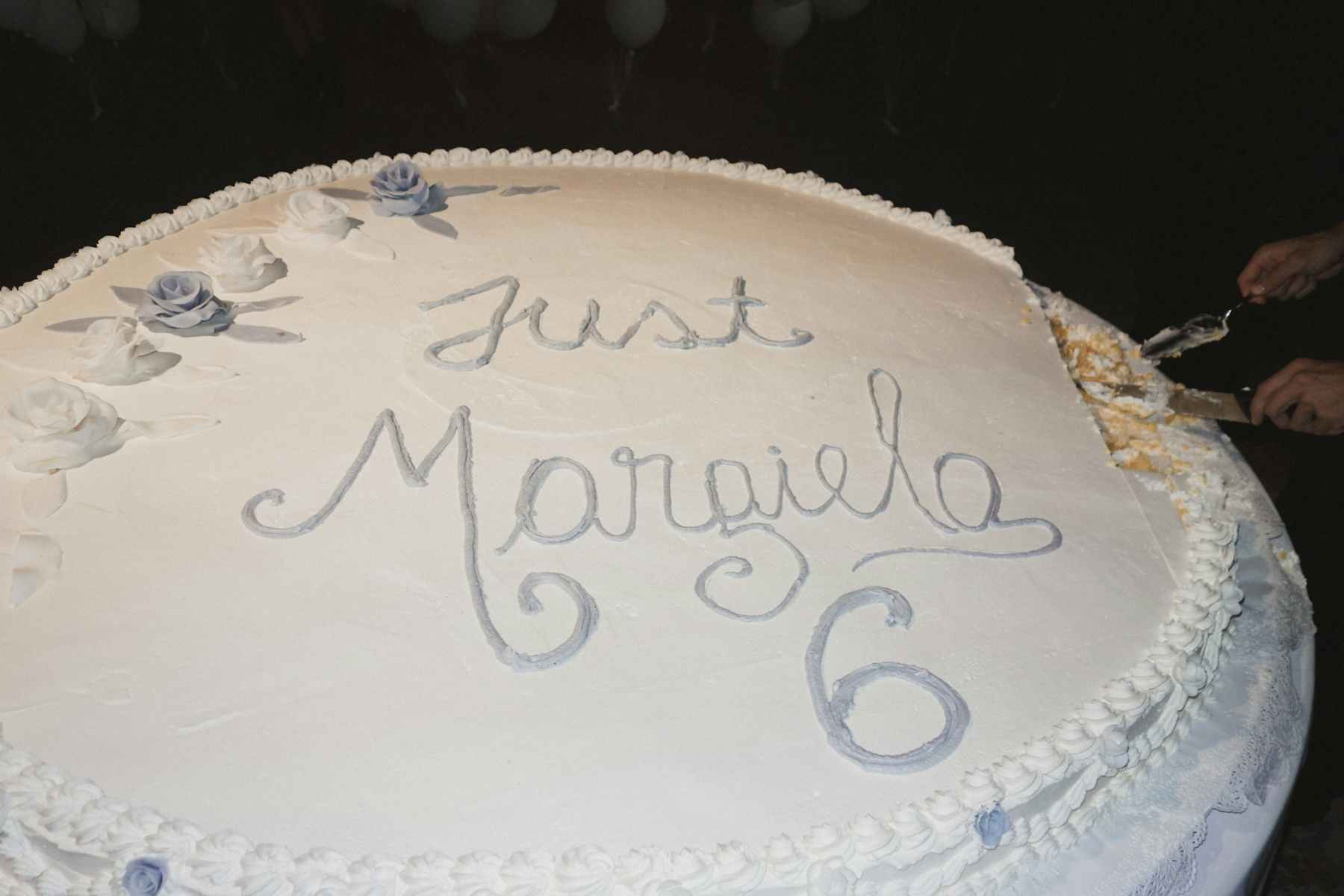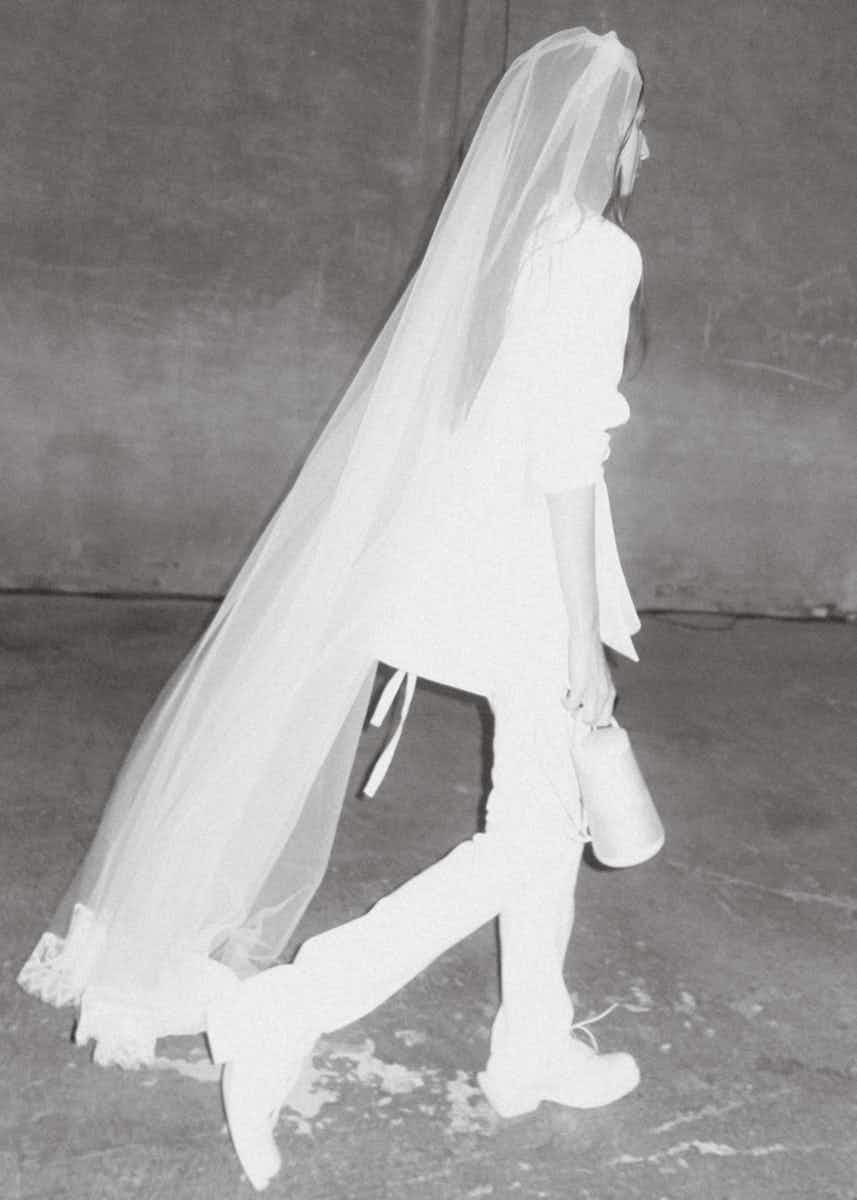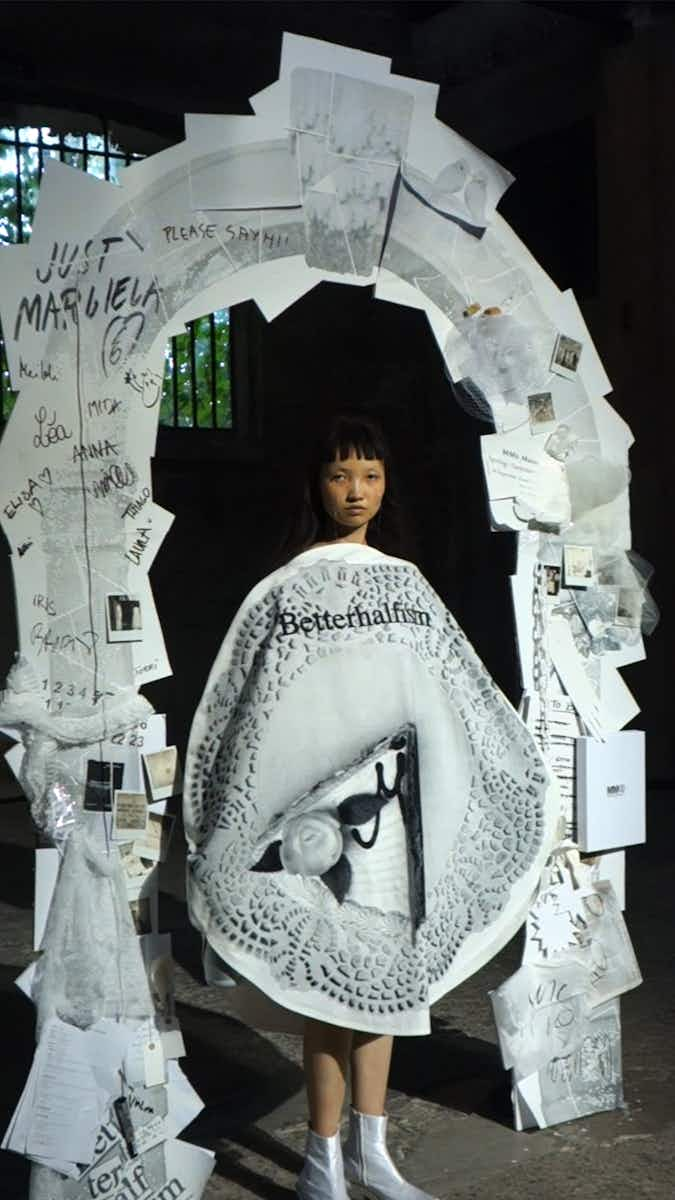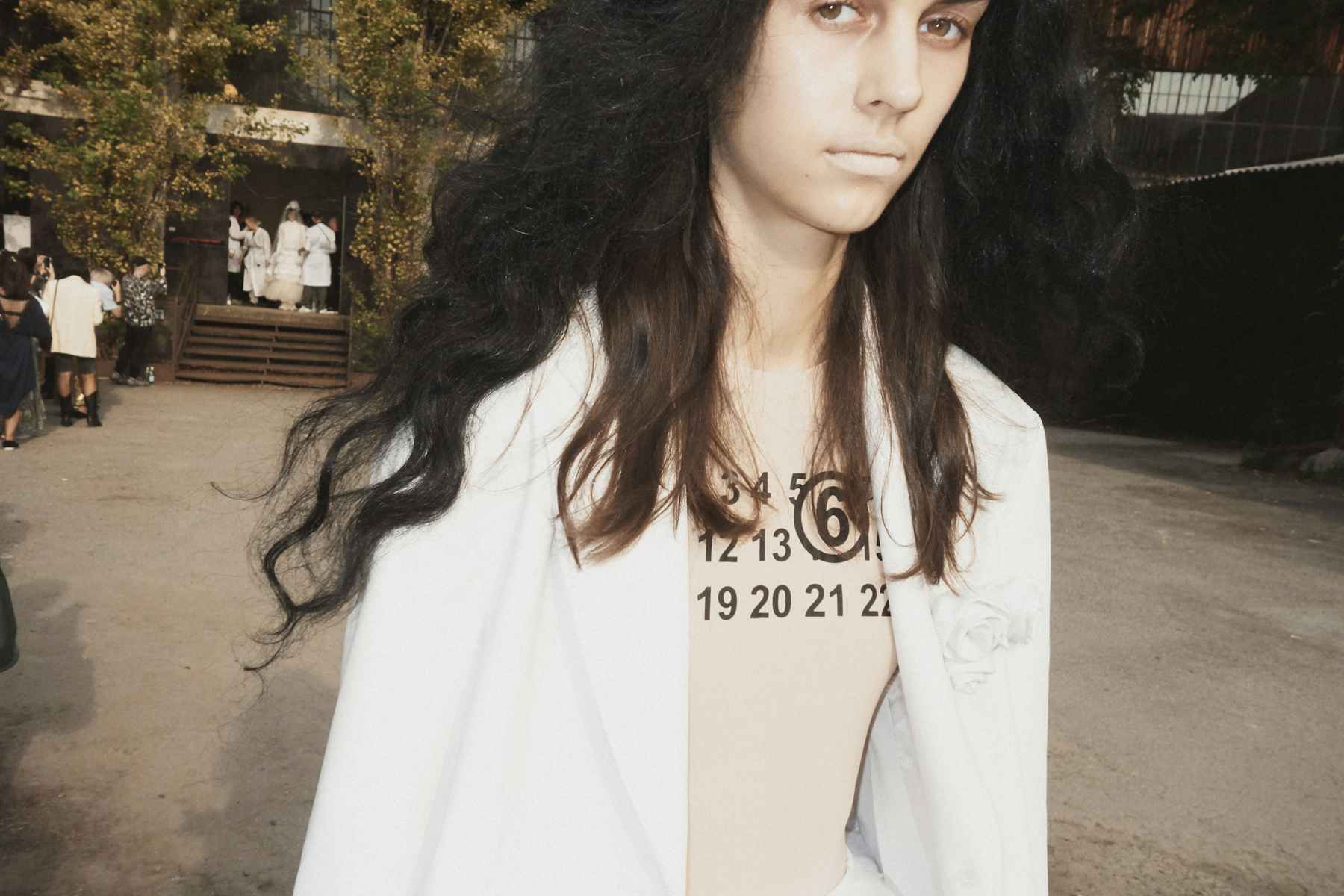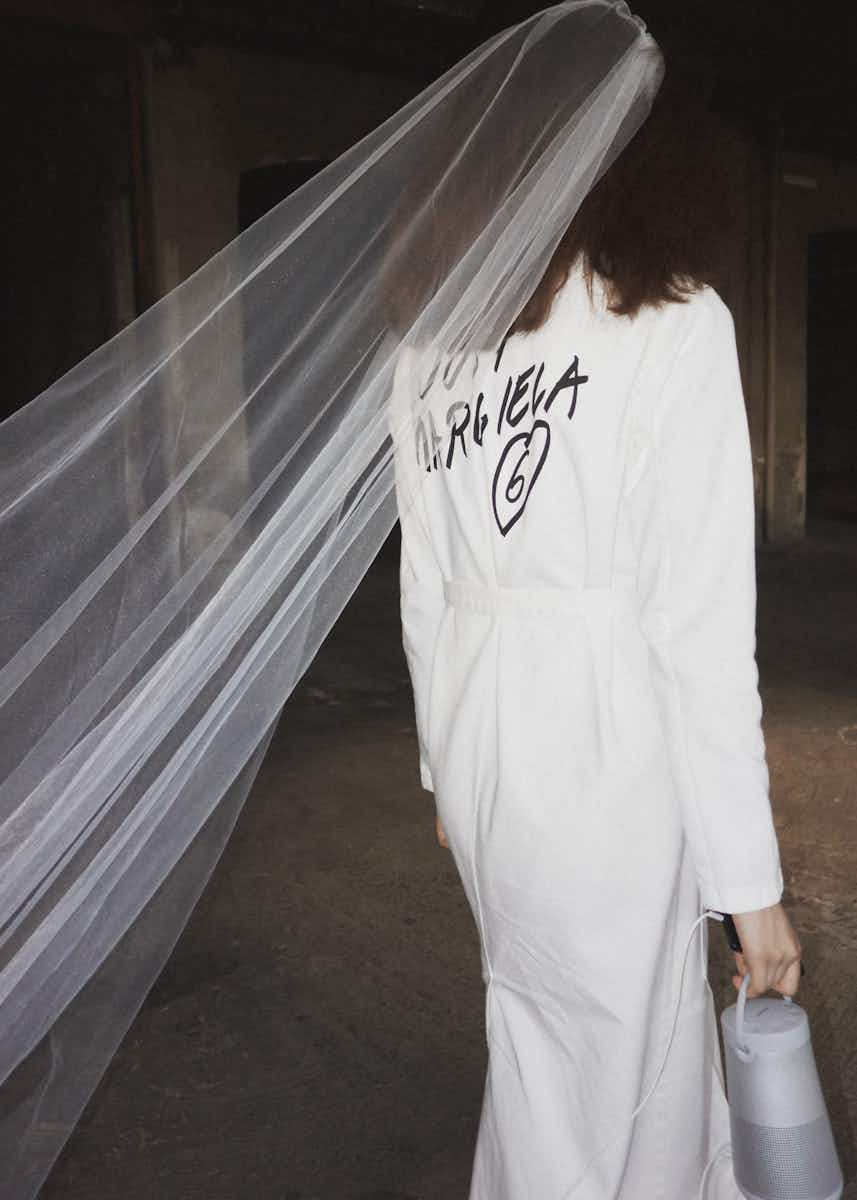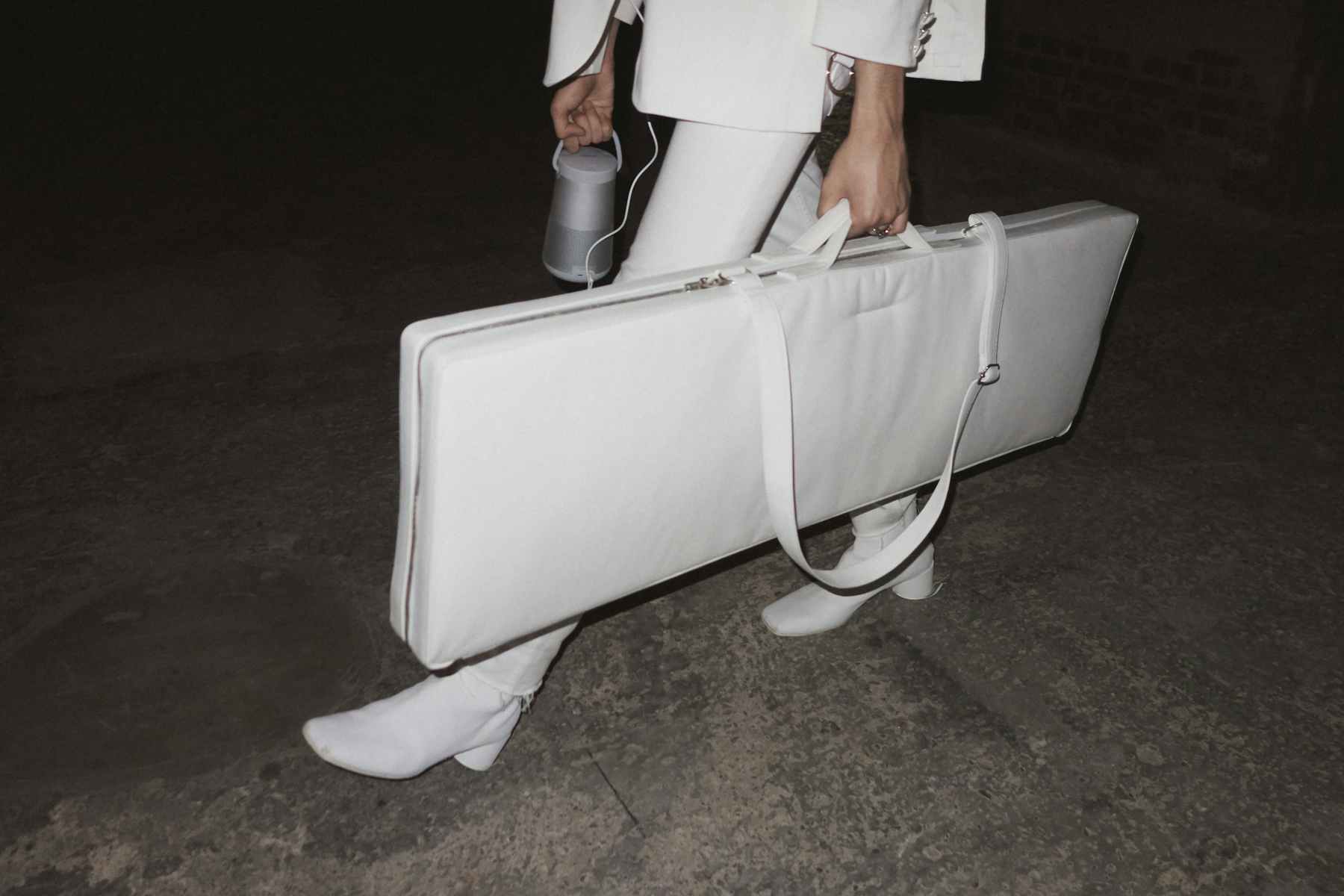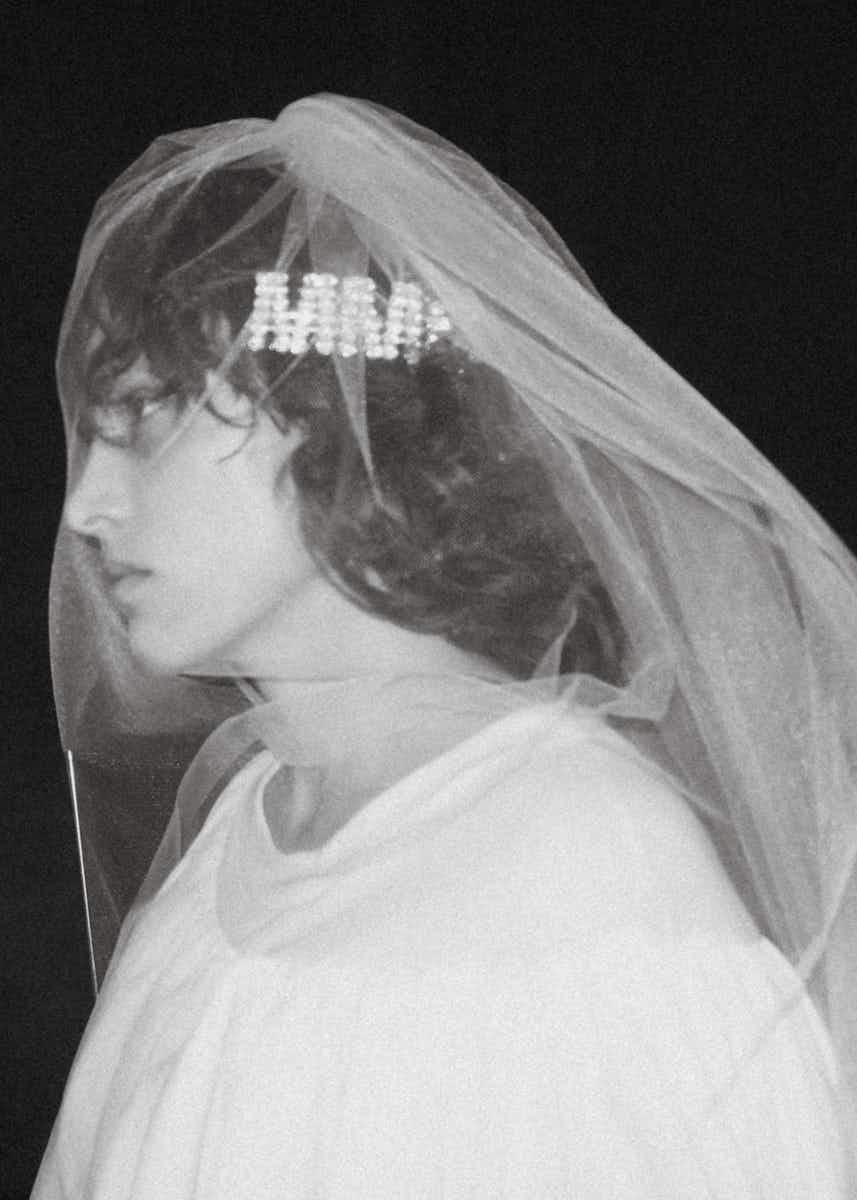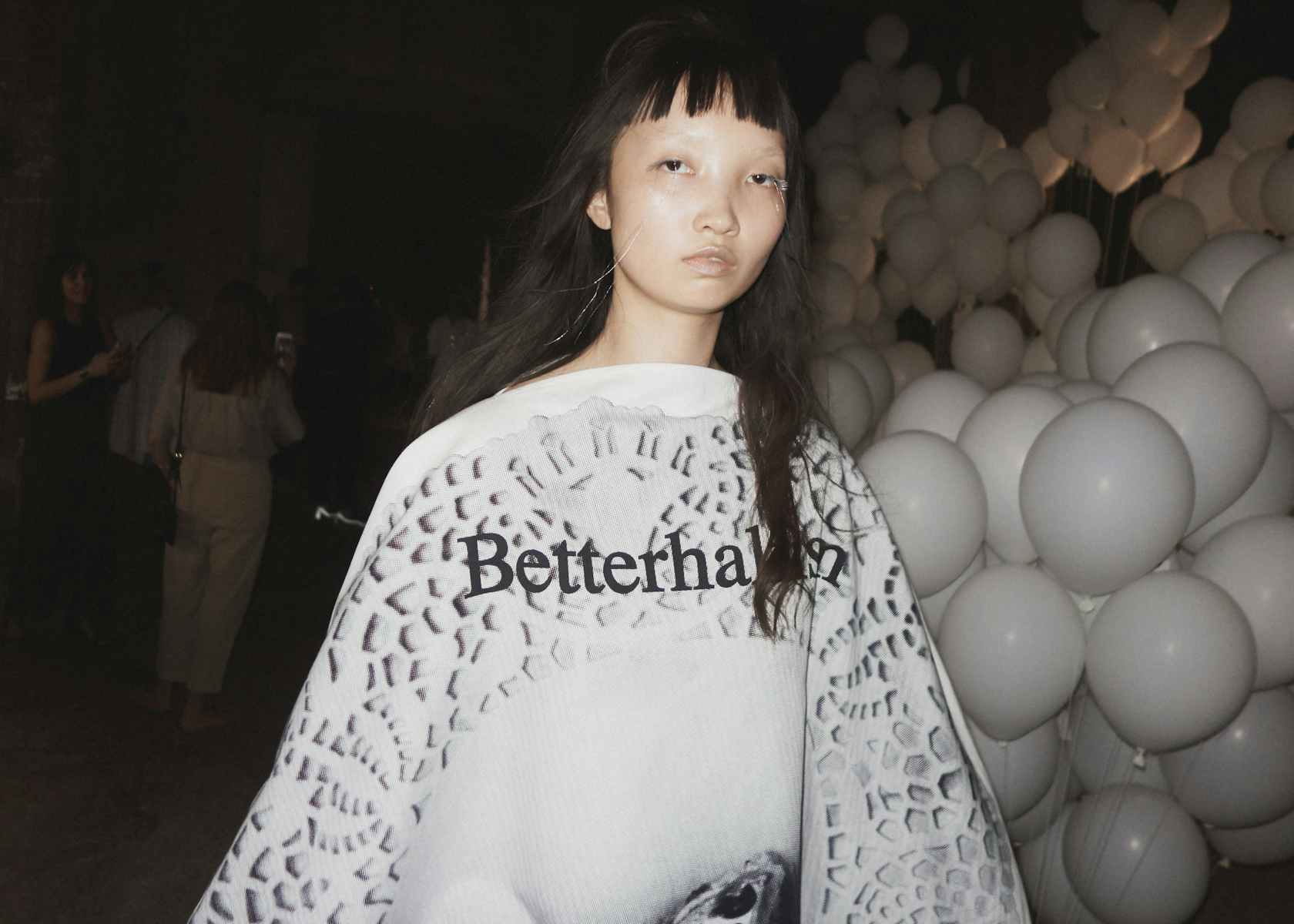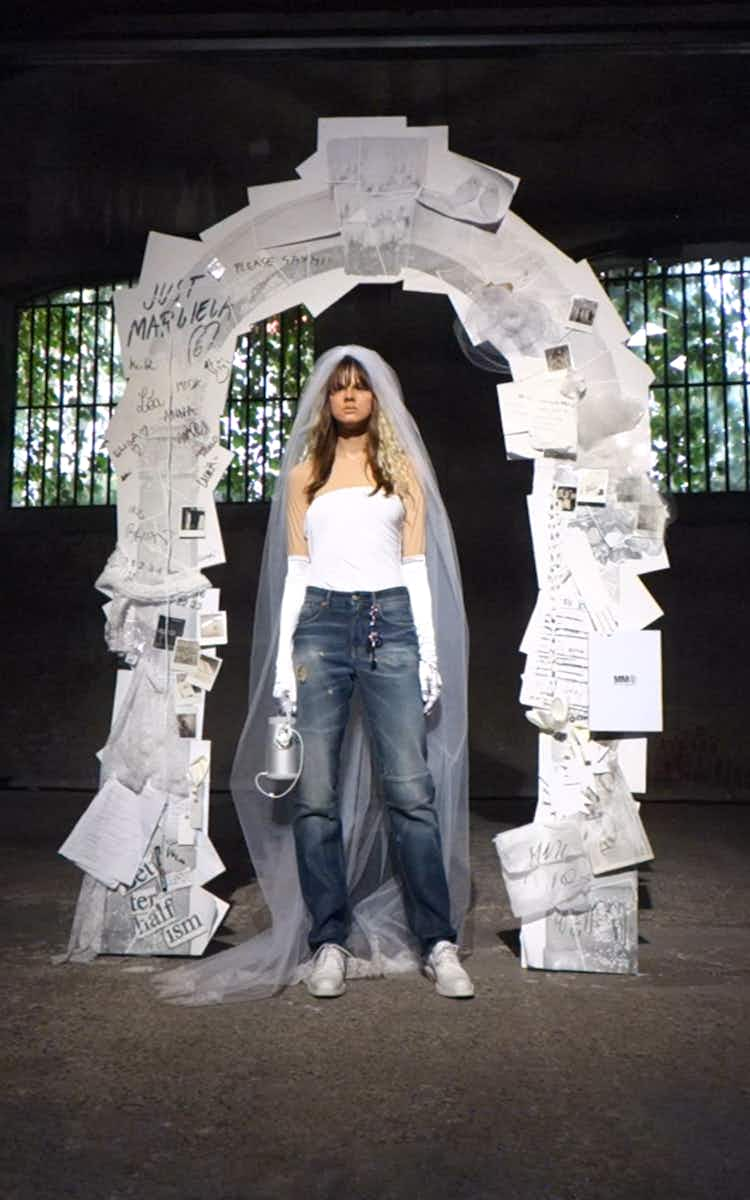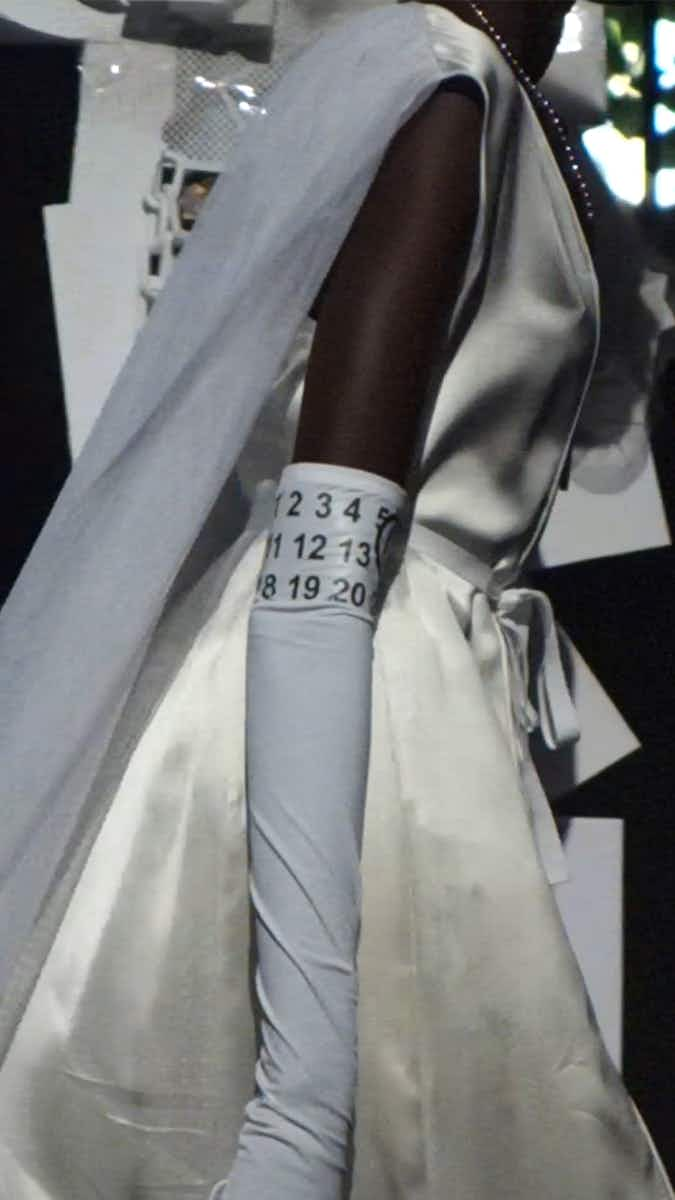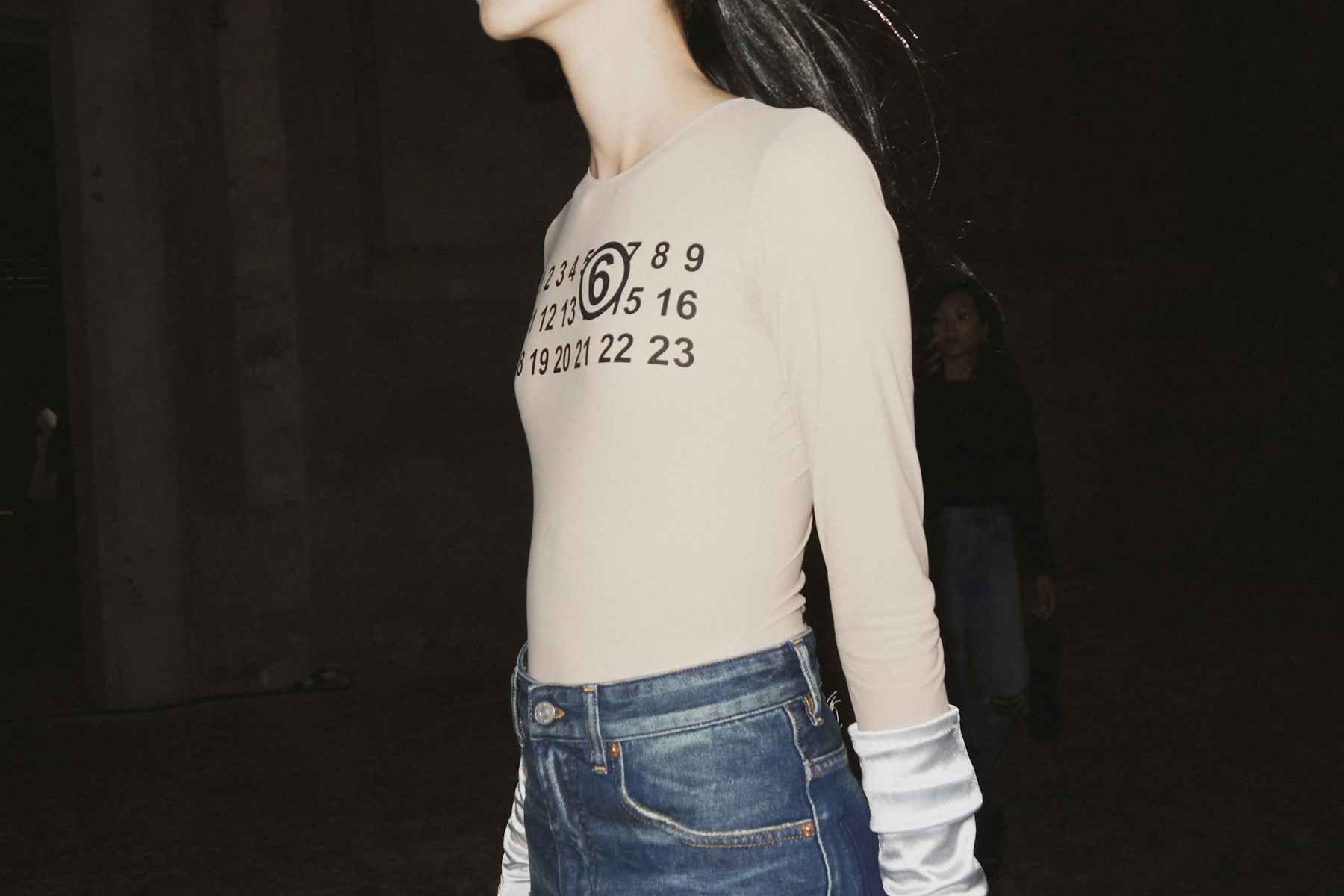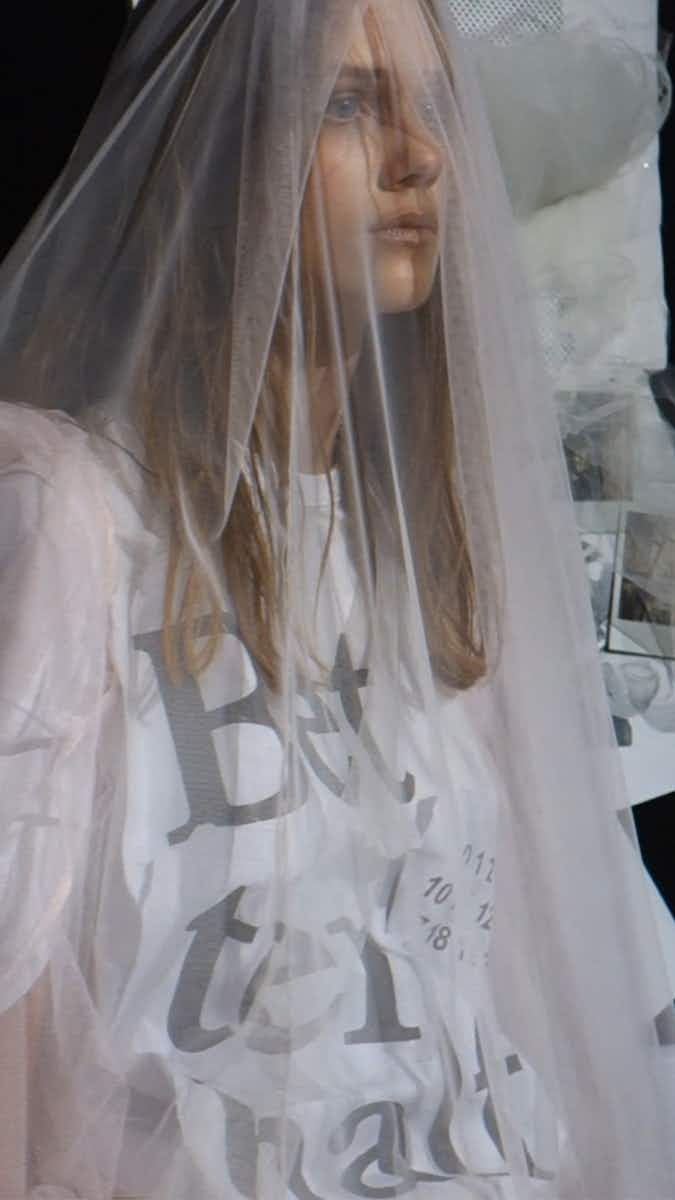 PRADA SS20

This season, in contrast to the past few, designer Miuccia Prada zoomed out of the glitz and glamour of fashion to focus on the sentimental aspects of personal style. With a great sense of delicacy and detail, each look was scaled down to its bare necessities as to honour the personalities and stylistic attributes of its wearer.

A skirt suit rendered in a golden textured leather was given a pointed flat white collar and worn with black leather boots by a near bare-faced model; a navy, blue and brown linen pant suit was paired simply with a grey polo shirt. This was a lesson in simplicity, but by no means did that mean that Mrs Prada compromised on the attention to detail. Many looks mixed a melange of textures from velvet, macramé and leather, to straw, rope and even a cotton linen bath towel was fashioned into a mini-skirt; while others mixed up the styling: a grey wool sweater beneath a seashell necklace, a pencil skirt paired with lace-up leather loafers and a delicate summer dress – designed to be worn al fresco – worn with heavy black platform shoes.
Yet while a great deal of emphasis was placed on perfectly coordinating each models' ensemble with their essence, the common threads that ran through each were vintage accessories (velvet visors, supersized specs and snakeskin platforms), razor sharp silhouettes and direct nods to the ​'50s and the ​'70s.
The collection was something of a love letter penned to the female body and being, acknowledging and highlighting the anatomy and character traits of each model, in turn using the garments to complement her as opposed to the other way around.
What did it look like?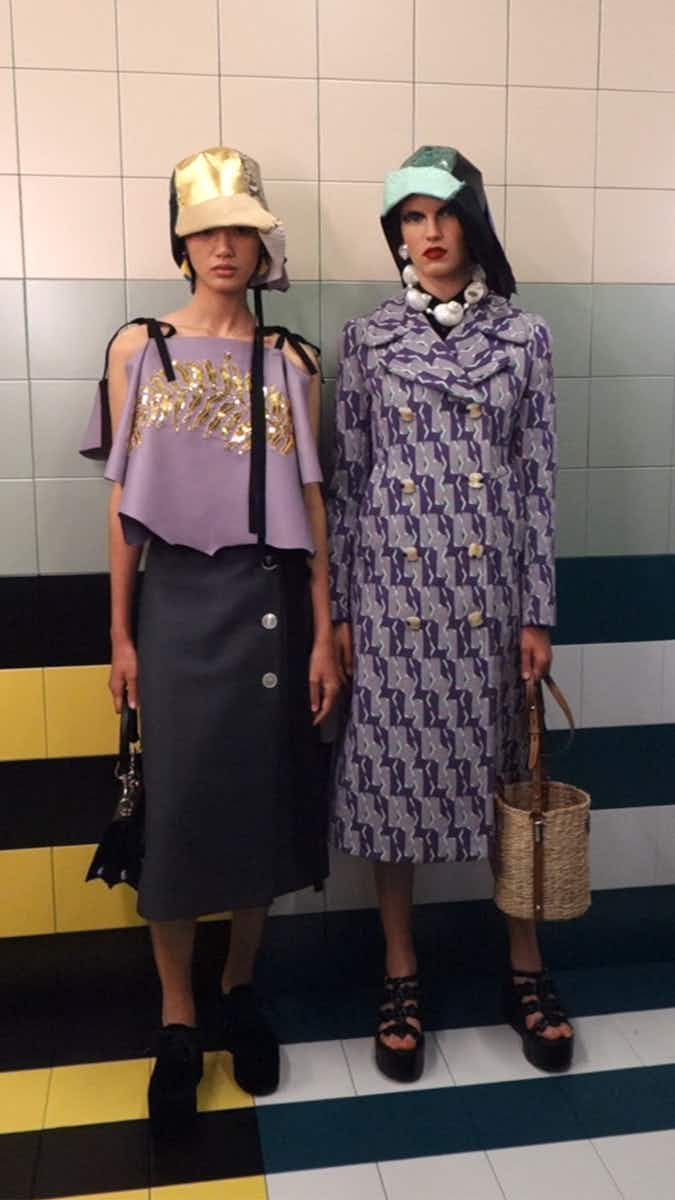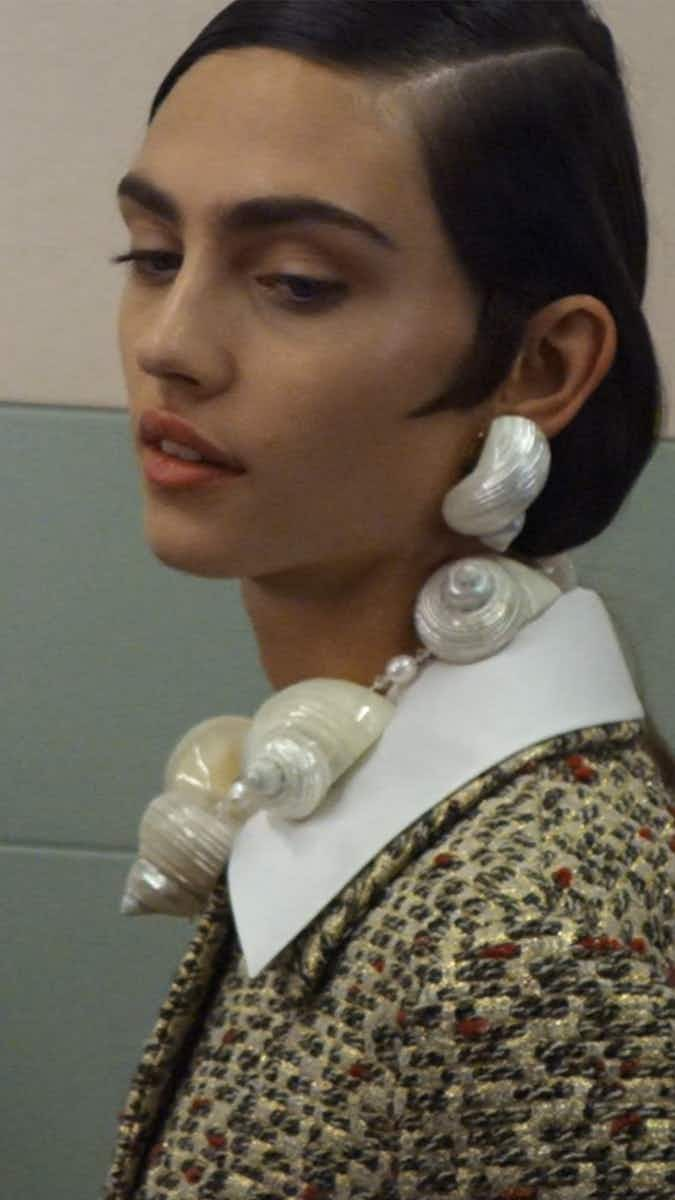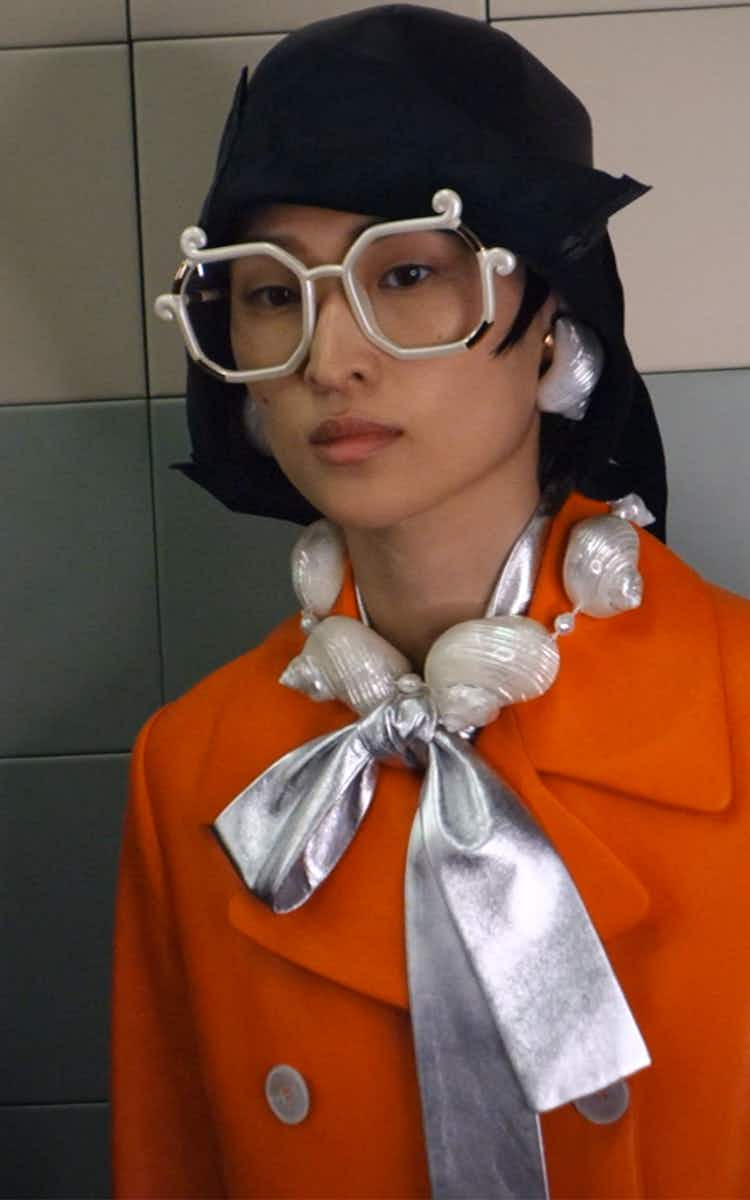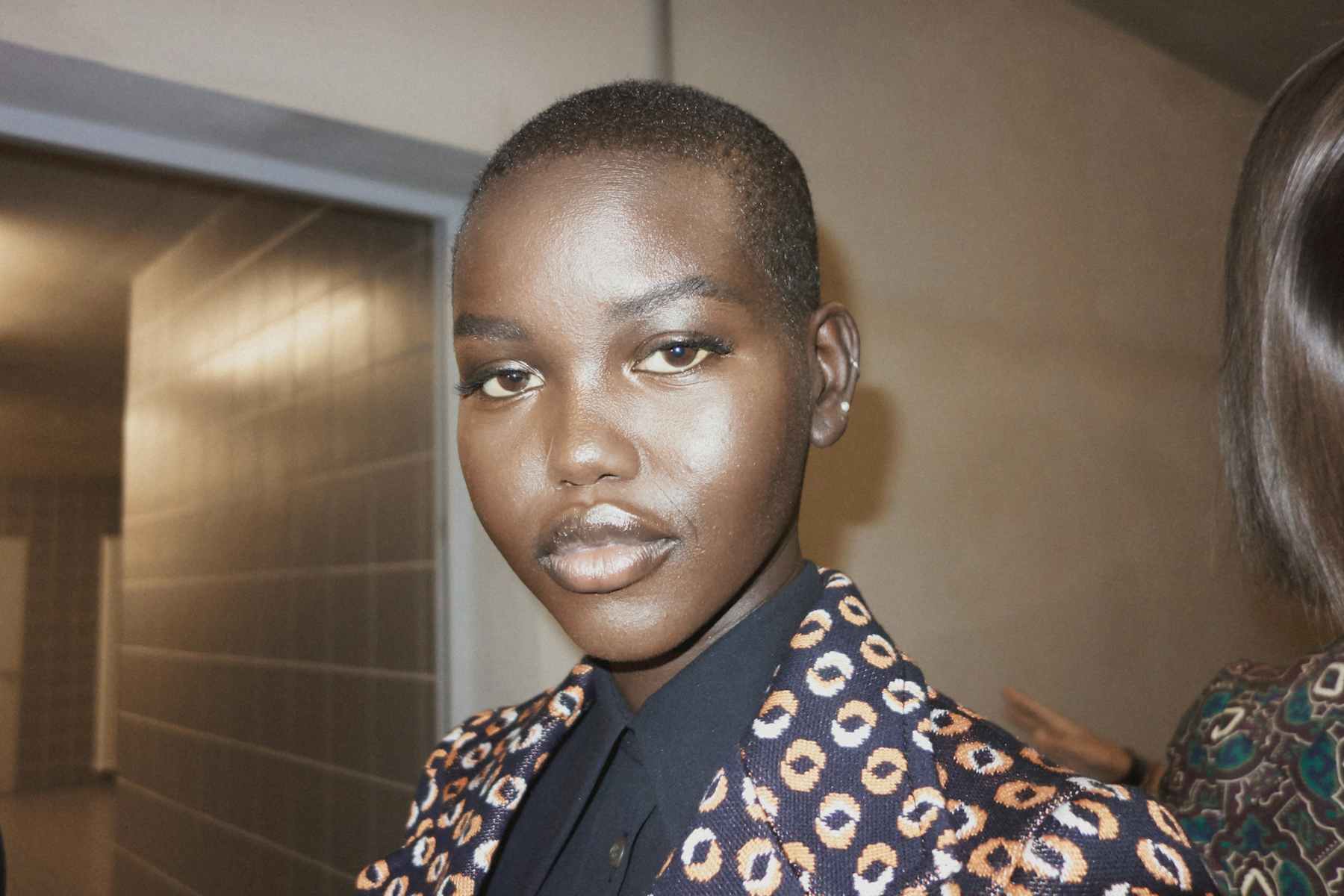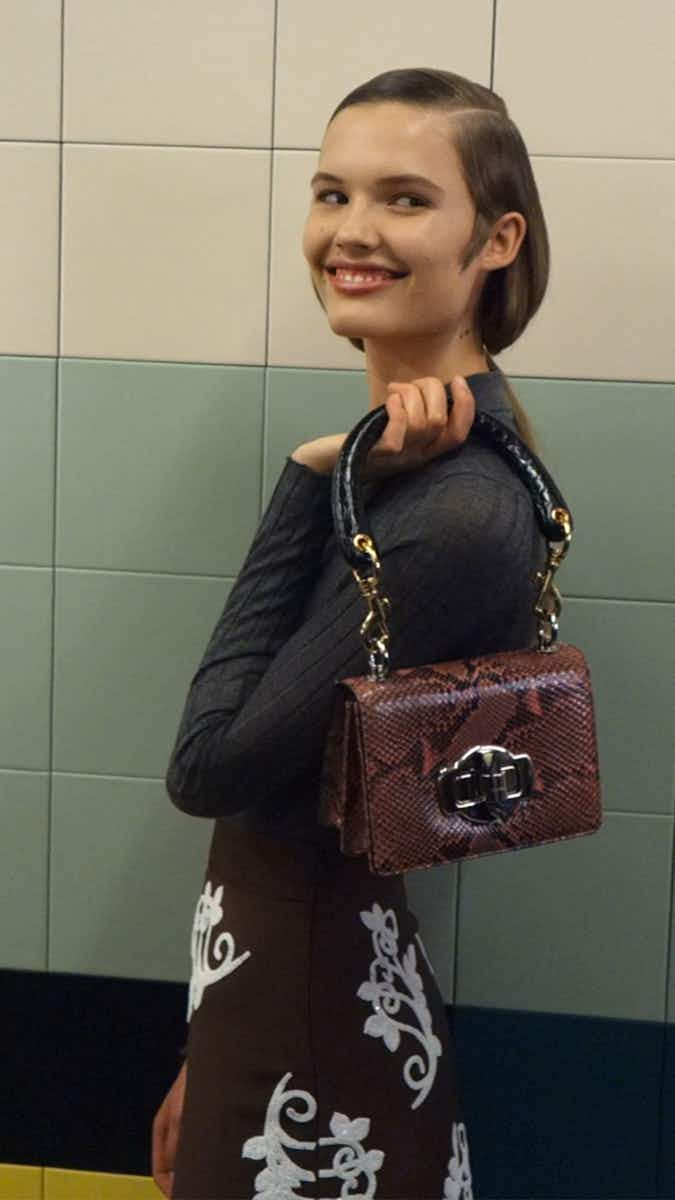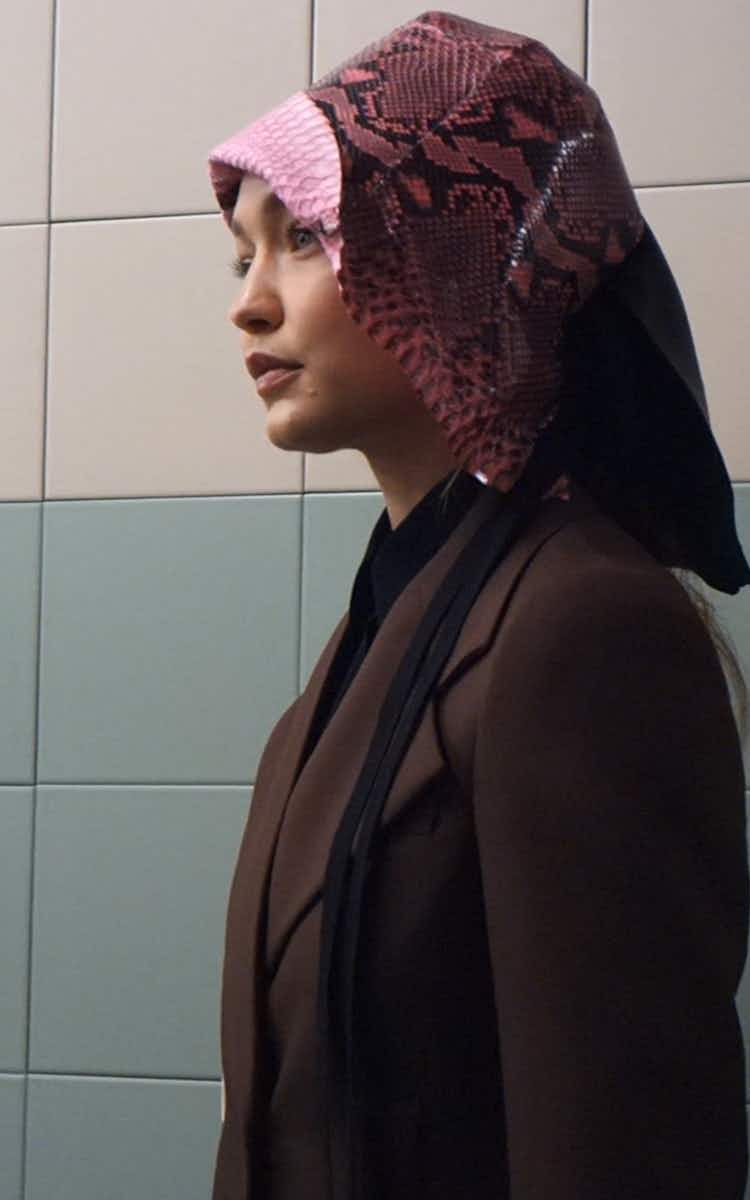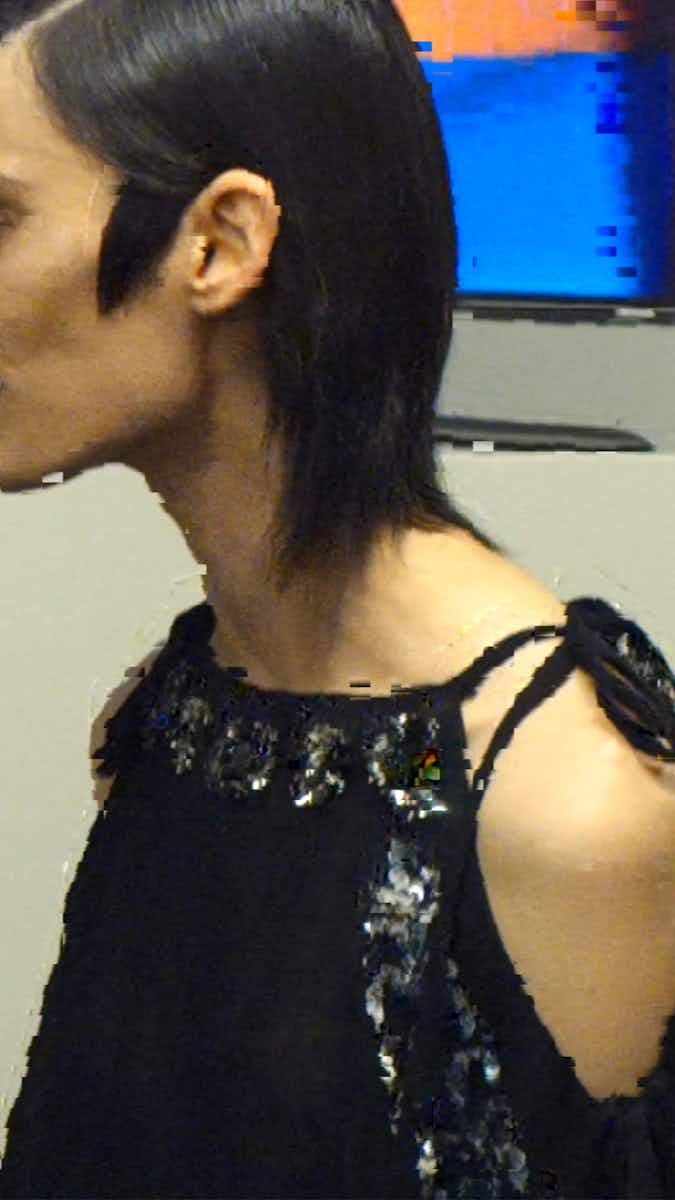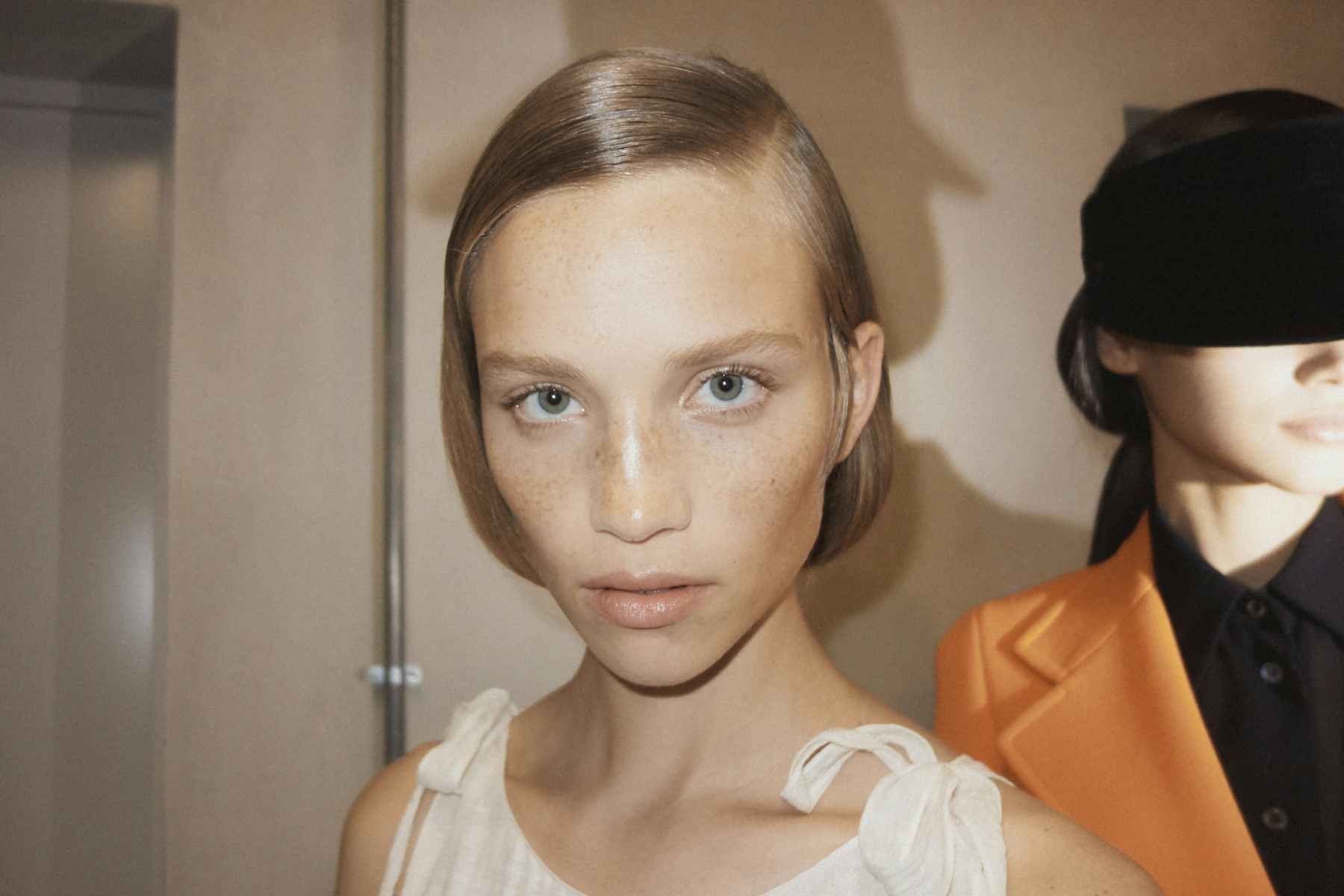 Where did it take place?
As the next layer to Prada's ongoing collaboration with Dutch architectural firm AMO, together they reimagined the house's signature show space as a colourful geometric maze with soft pastels with ceramic tiles. Upon entering, after climbing a few stairs, guests arrived in the centre of the softly lit show space. There was one (front) row, and everyone was on it to ensure a clear view of each look.
What about the accessories?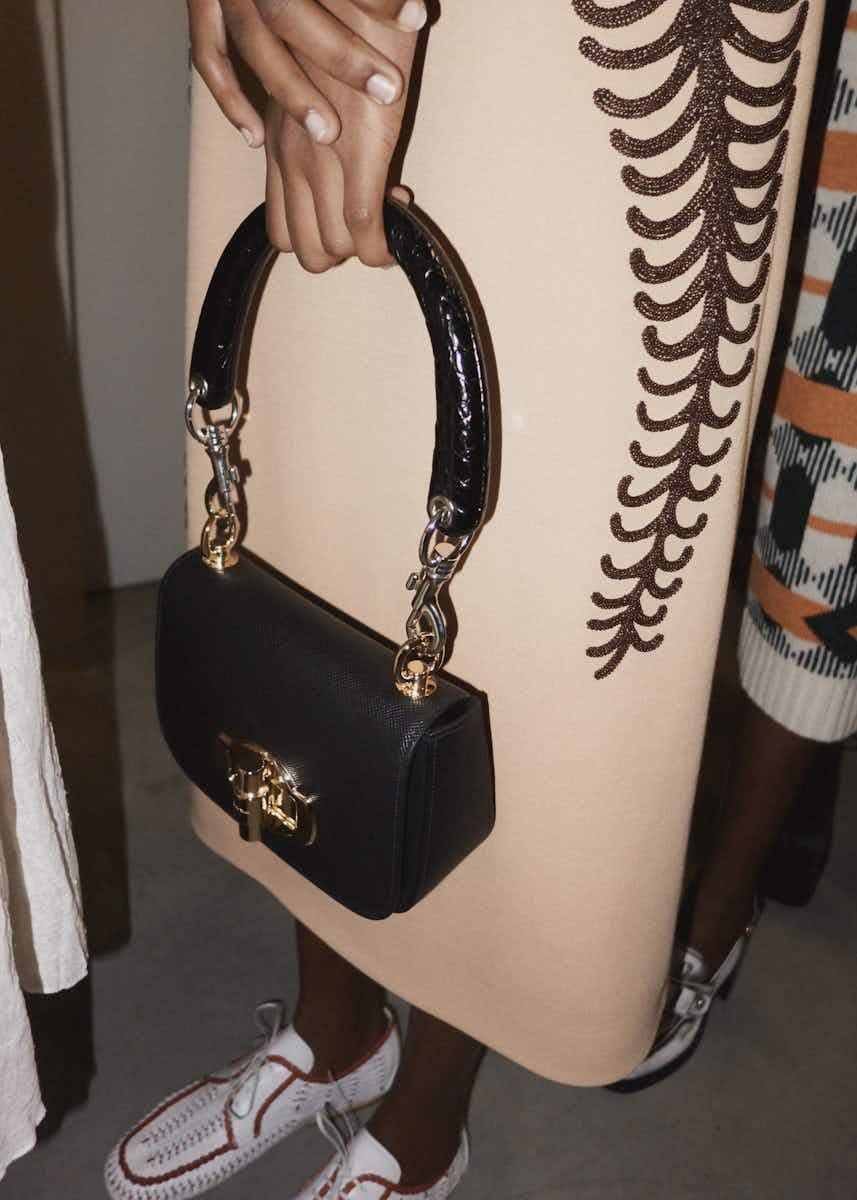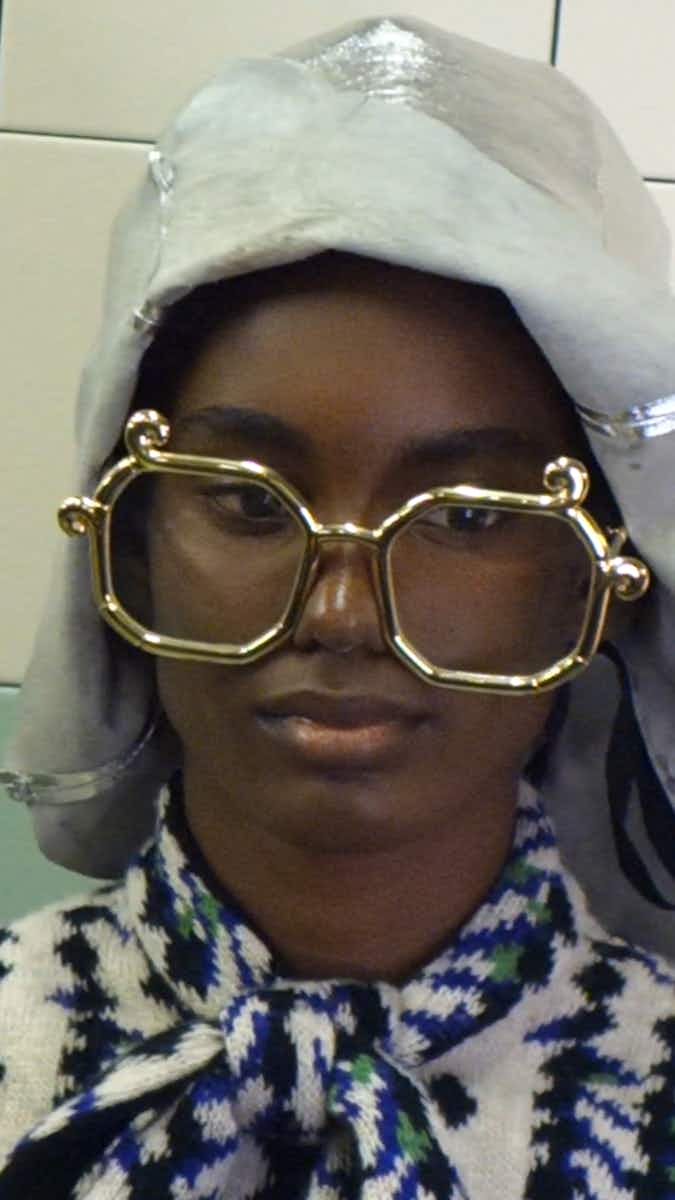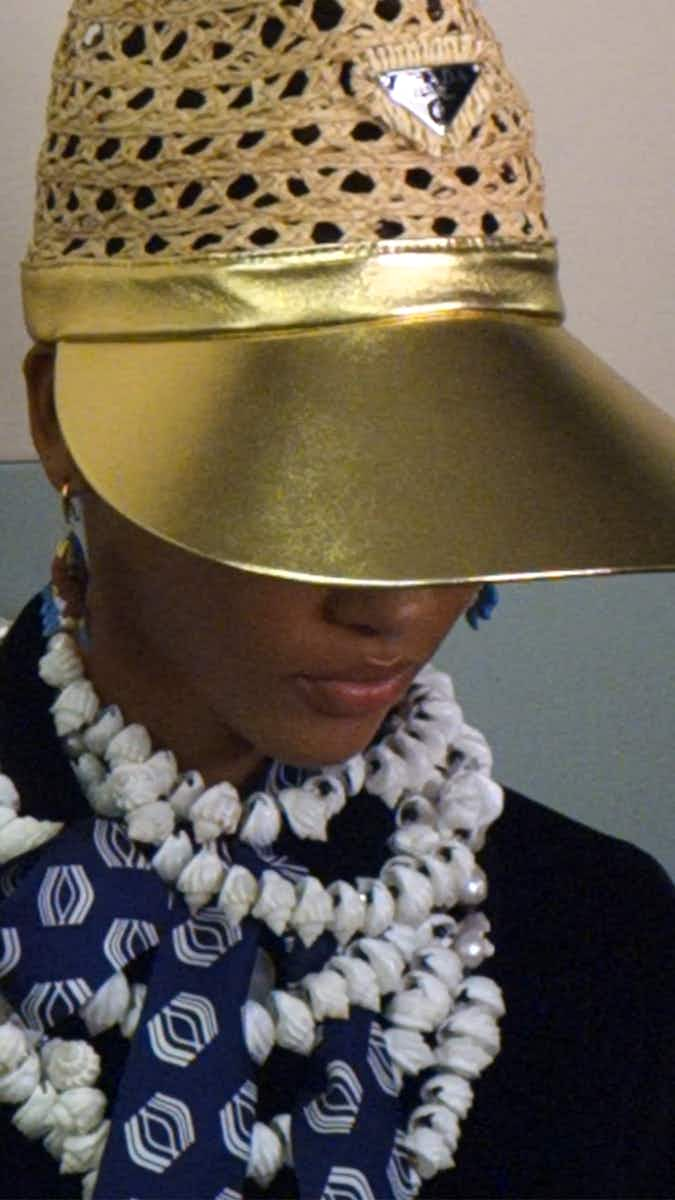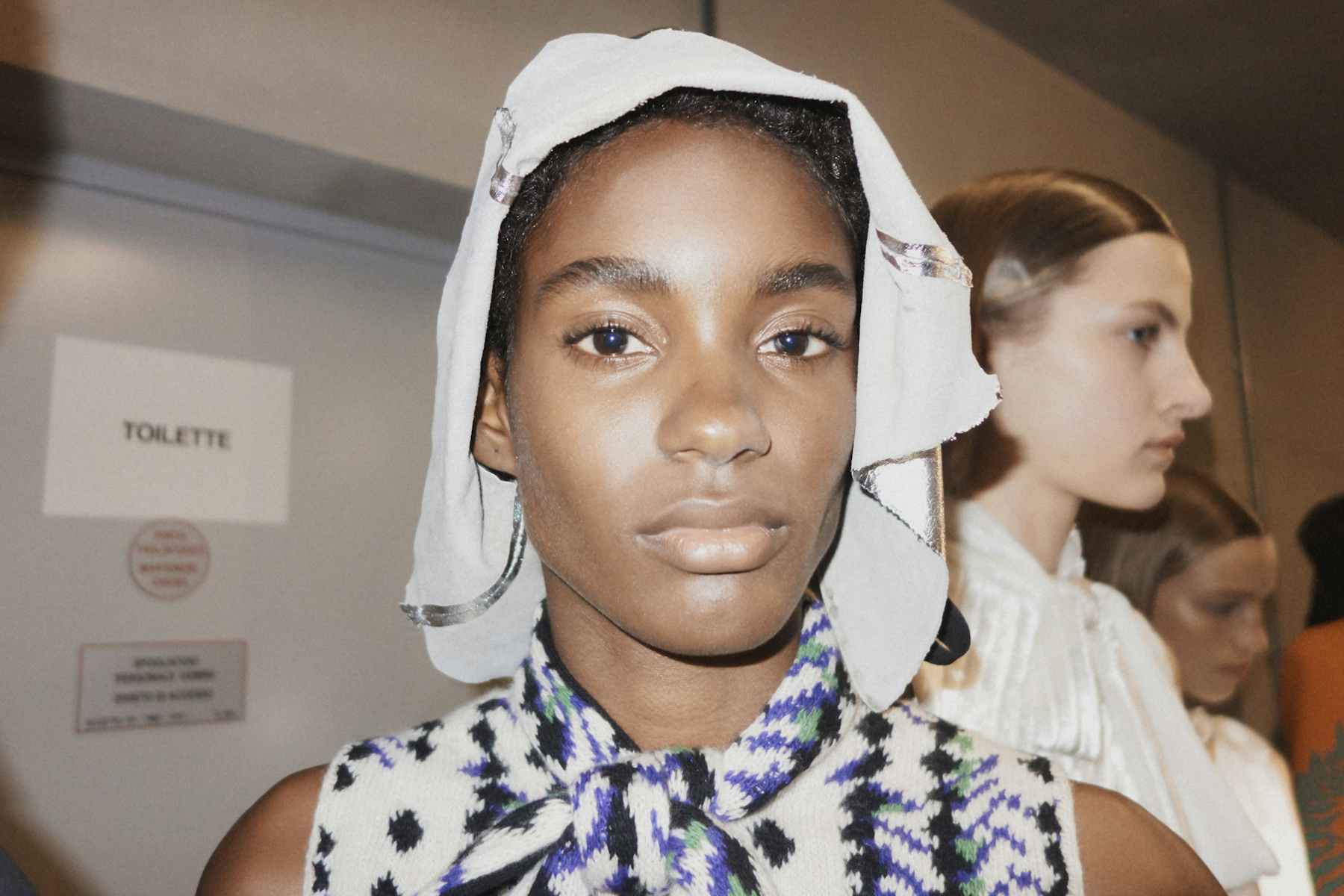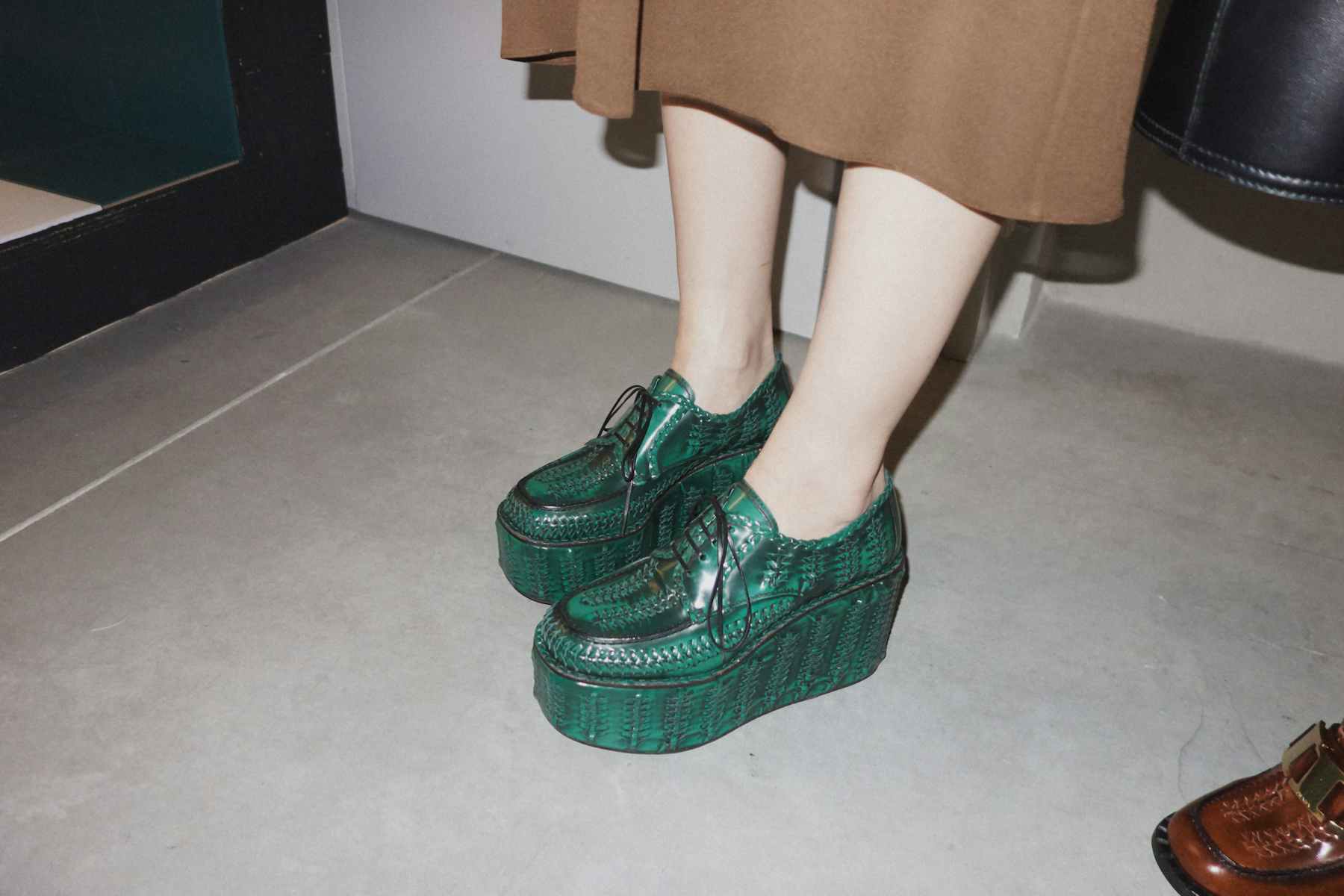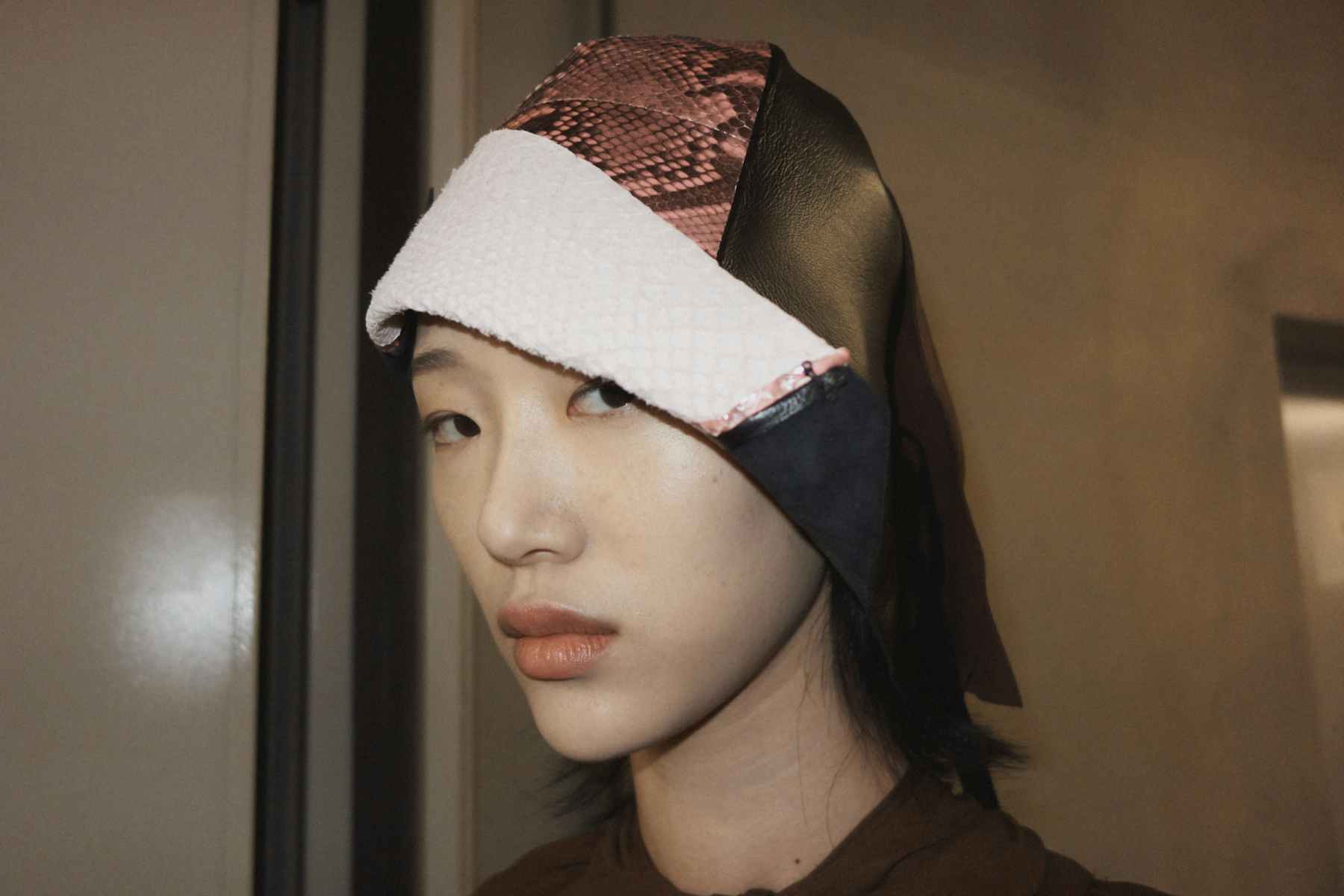 Who was there?
A$AP Rocky (in full Prada, of course), Luka Sabbat, Wes Anderson, Nicole Kidman and Euphoria's Storm Reid.


More like this