Miss Nothing: the slutcore collective keeping it skimpy
Lindsay Lohan, MySpace and Red Bull Light make up the holy trinity for this provocative new womenswear brand, whose goal is to make mini-dresses the new office-wear.

Slutcore is making a major comeback this year – at least according to the elusive collective of ladies behind Miss Nothing, London's raunchy, newly-launched womenswear brand. Based on the 2010s-era, bimbo-adjacent aesthetic celebrating women's unbridled sexuality, Miss Nothing is, simply, about being a slut and doing what you want, when you want.
"Around a year ago, I went to Paris with my friend and we got really drunk all day," says one of Miss Nothing's anonymous founders. ​"We had suitcases full of clothes and thought, ​'Why don't we do a shoot?' I ended up wearing mini-dresses all around the city for a day, wearing a wig, being an absolutely unhinged, crazy bitch. The images that came out were amazing."

After drunkenly strolling around Moulin Rouge and Paris' Pigalle district, the person we now refer to as Miss Nothing had an epiphany. Why is no one making mini-dresses? ​"None of the high fashion designers are making fun dresses," she continues. ​"I don't want an embroidered gown. I want a slutty dress, sex shop stuff – that's the vibe, and there's a real market for it."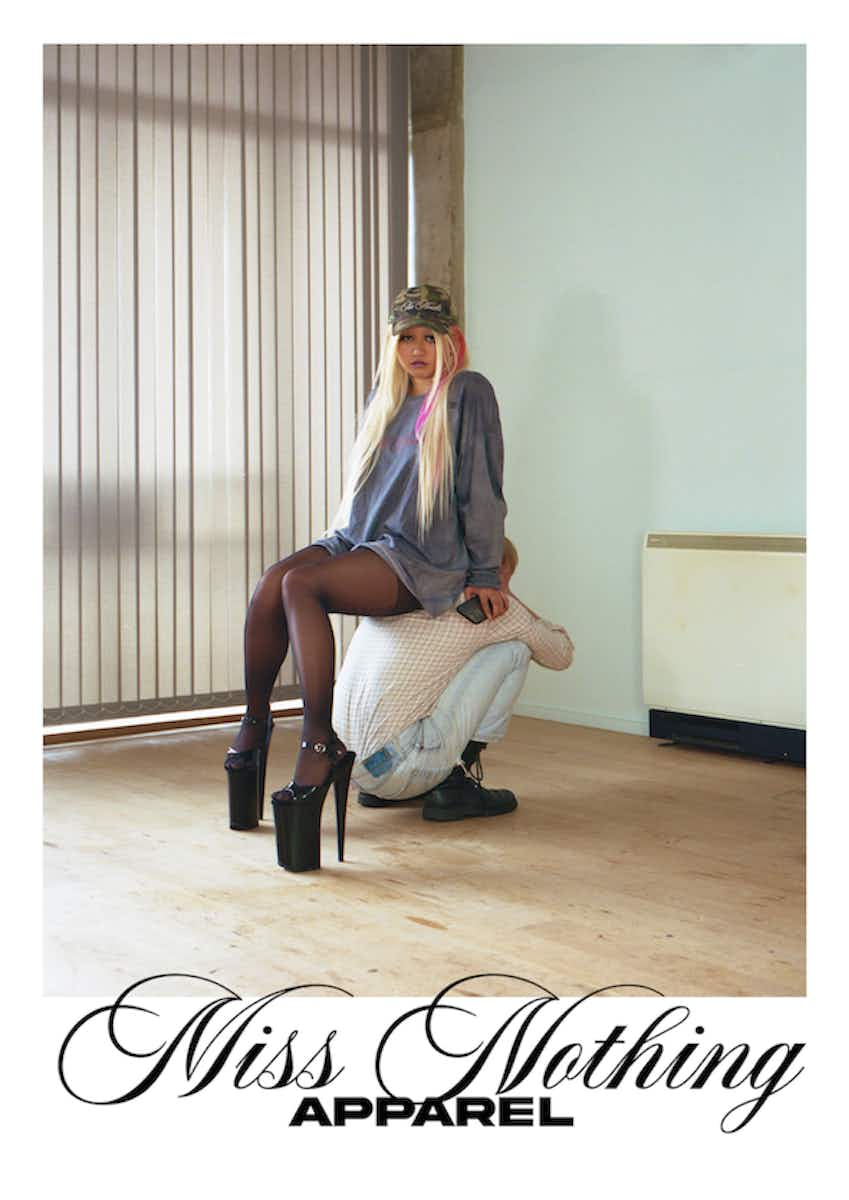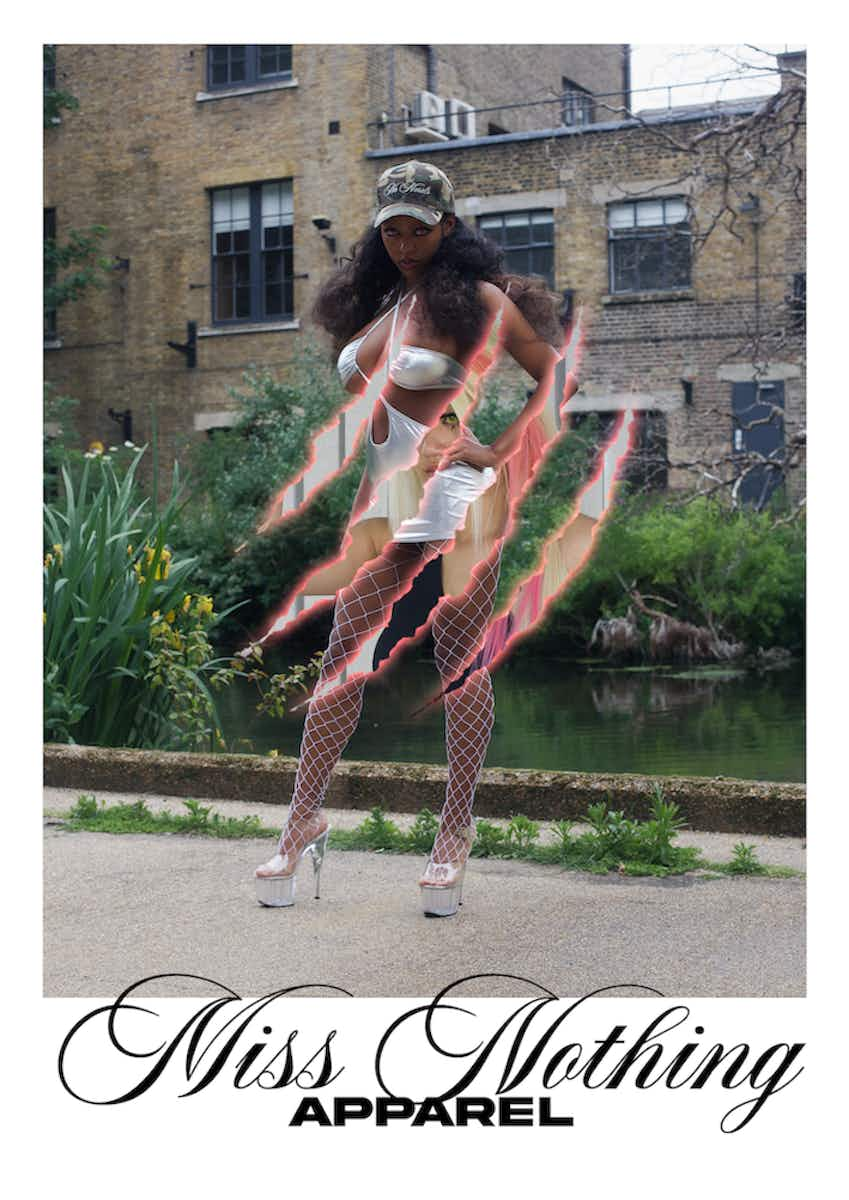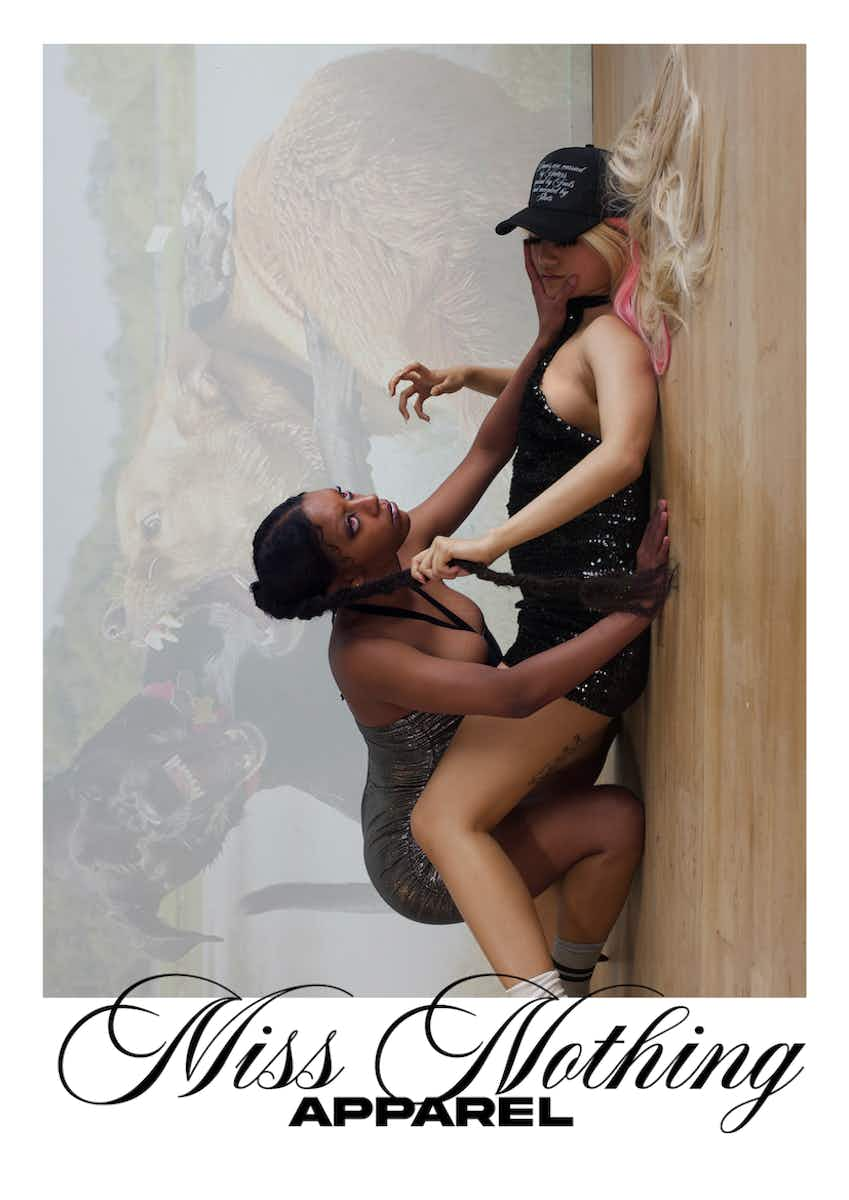 Today marks the release of Miss Nothing's debut collection: sequinned halter-neck numbers, metallic bodycons and acid wash jerseys slapped with slogans like ​"MySpace Whore" and ​"No Morals", and a halter-dress embellished with an organza flower – the piece Miss Nothing is proudest of.
The label leans into slutcore references with gusto, crowning Lindsay Lohan its ultimate muse – though Amanda Bynes, Countess Luann, RHOBH's Brandi Glanville and Alex from HRH Collection also get a shout-out: ​"Every girl I've met that's unhinged and up for it, basically." You could easily picture any of these pop culture greats wearing Miss Nothing's furry bikini tops, bum-grazing extensions with barely-there ruched skirts and stripper heels, a cold can of Red Bull Light in hand.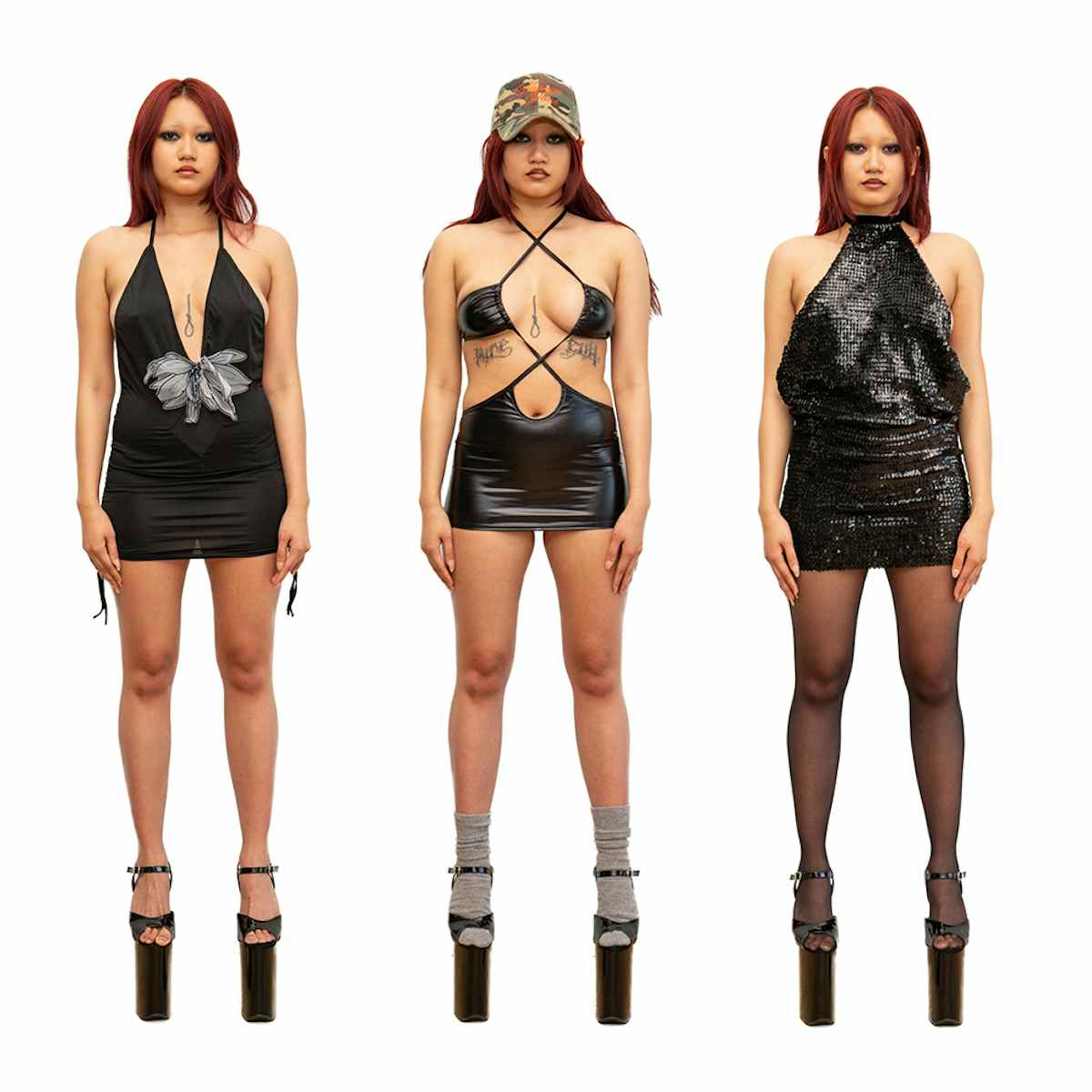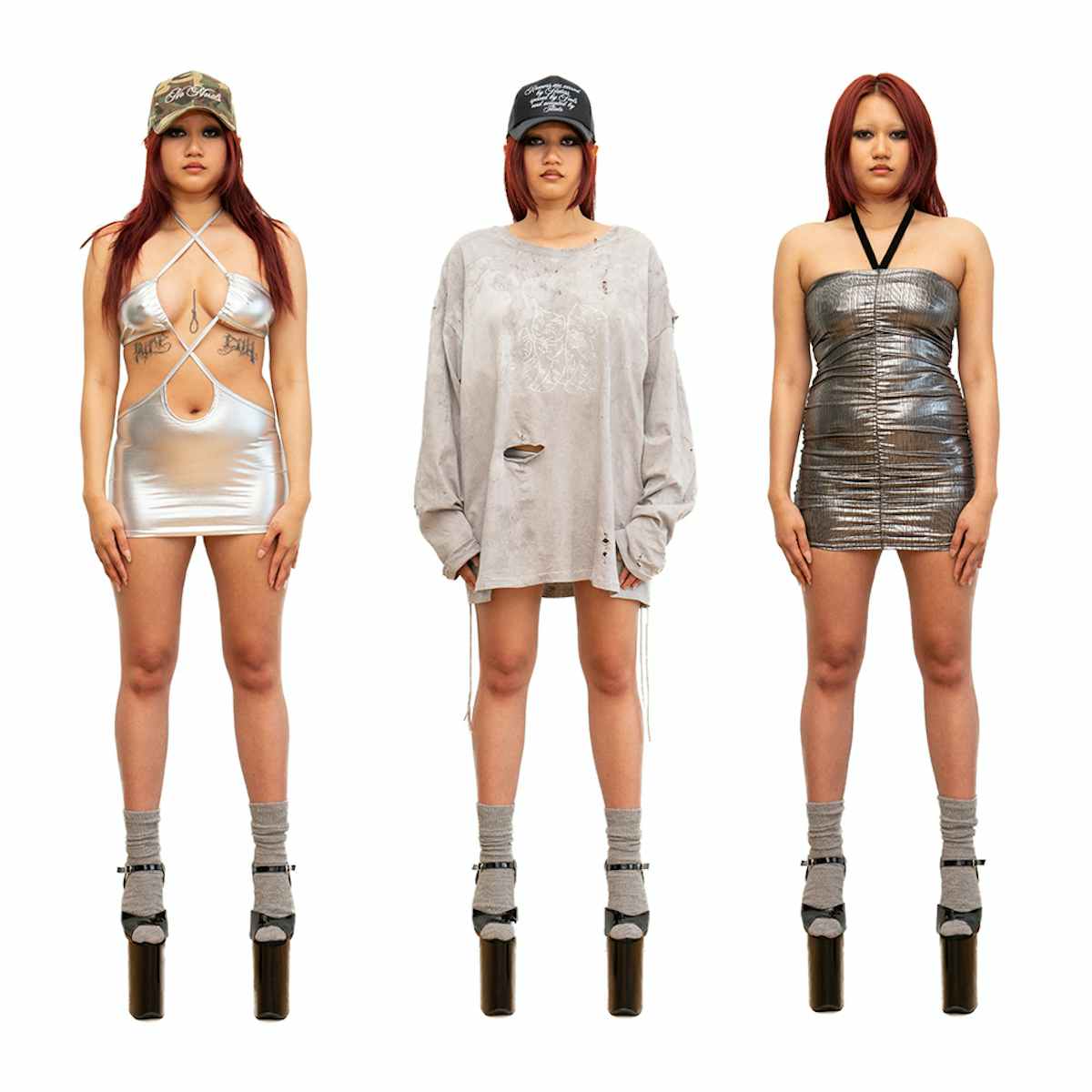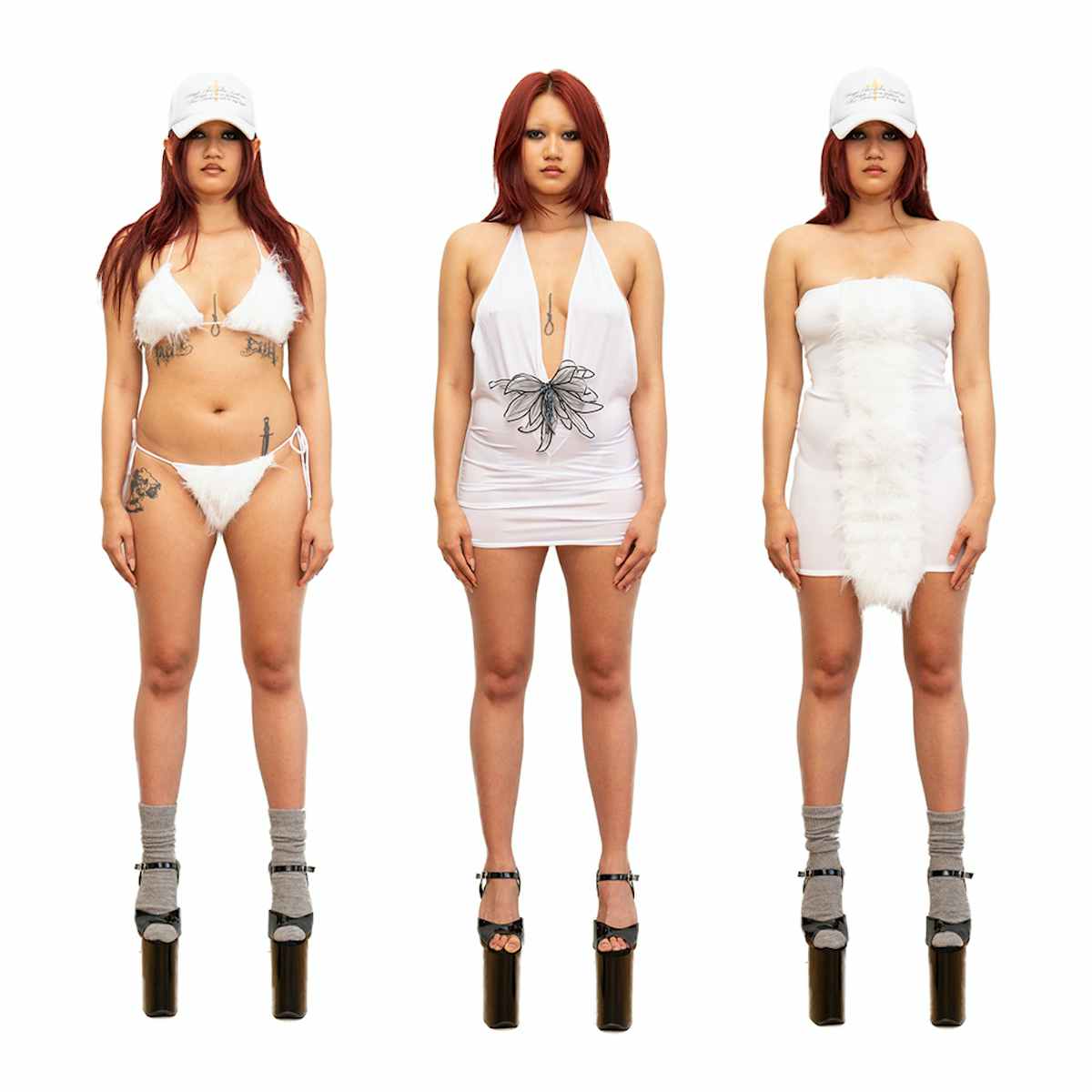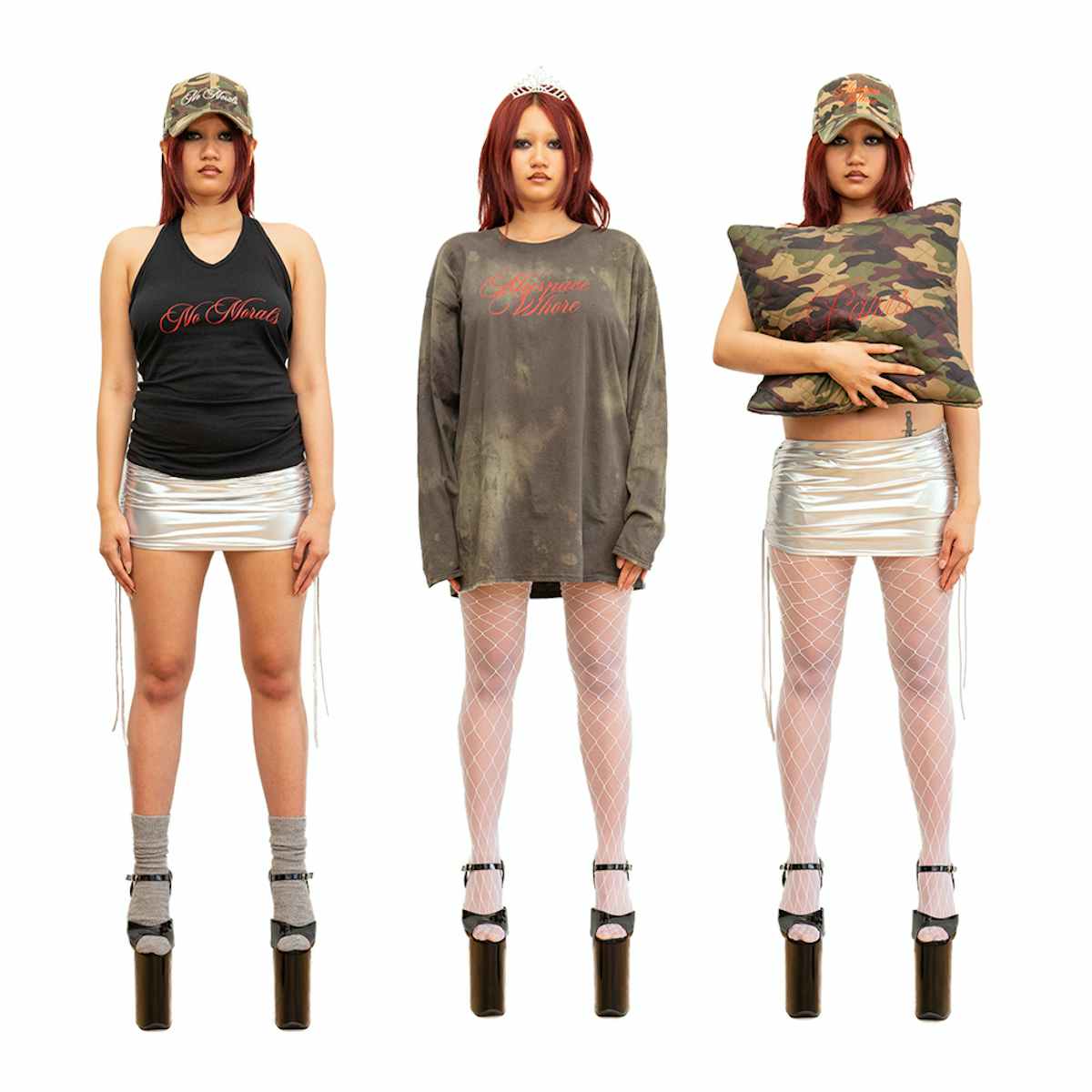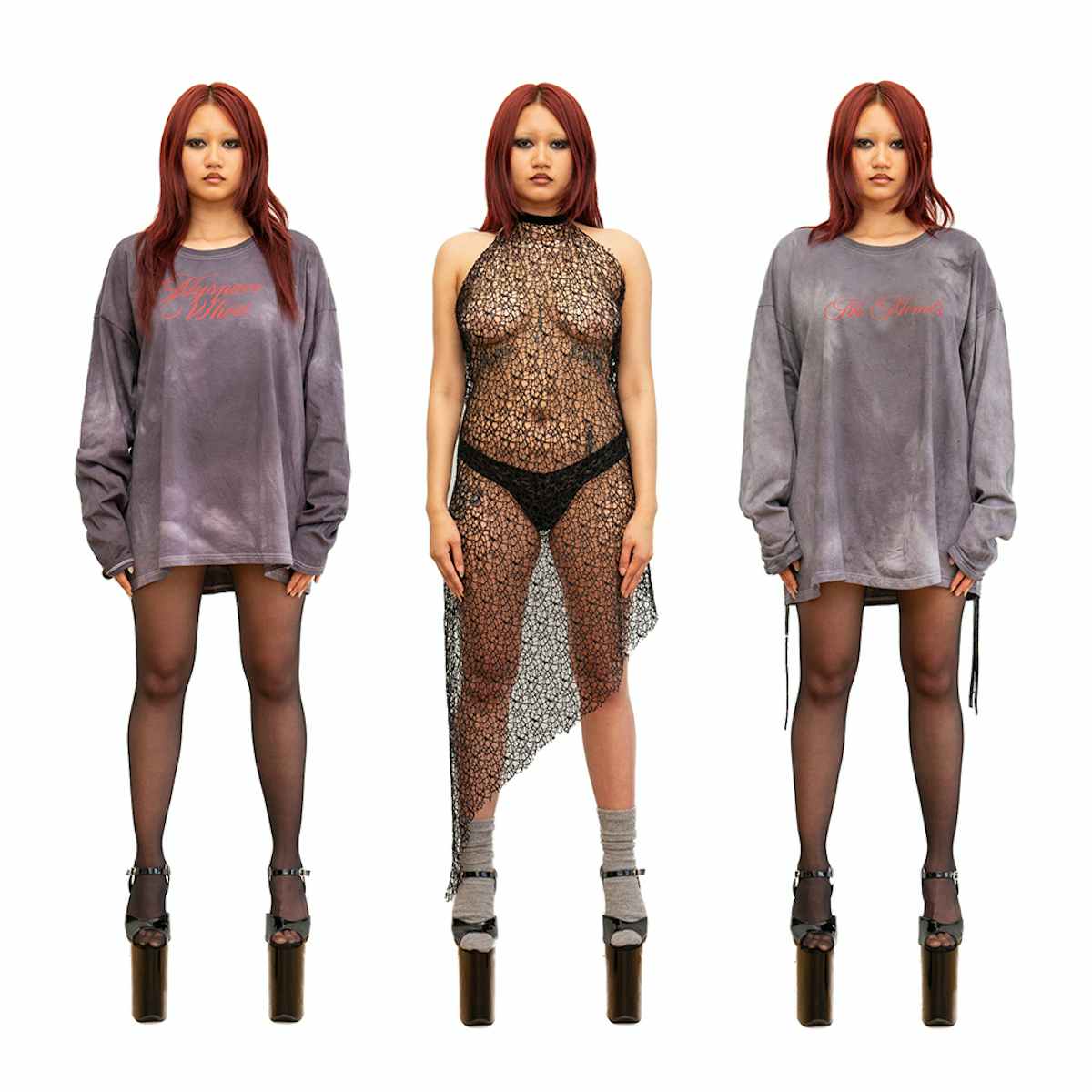 "My whole thing with this project is that it isn't luxury," our anonymous founder continues. ​"It's like Brandy Melville – you pay £35 for a top or £60 for a dress, and you wear it if you want to." At its core, Miss Nothing is based around the idea that skimpy dresses can – and should – be considered the new casual. If you can wear it to a party, why not wear it to the office?
"Miss Nothing is about leaving the club barefoot at 6am, being anxious, being sexy," she says. ​"It's club culture, being both available and not. It's versatile, it's a safe space for anyone who feels like wearing a halter-neck mini-dress is appropriate for the morning commute. It's affordable and easy to wear, casual and not. It's whatever you want it to be – as long as you buy it." Wink wink.
PHOTOGRAPHY Oliver Truelove MAKE-UP Chloe Palmer

More like this