Miu Miu Nuit: sequins, pearls and party girls

Forget going out out. Miu Miu's latest capsule collection encourages women to get dressed up for every occasion.
The first rule of fashion is: there are no rules.

Miu Miu couldn't agree more. According to Miuccia Prada's Italian fashion house, sequins, crystals and tuxedo tailoring (traditionally associated with evening wear), can and should be worn during daylight hours. Nuit – the brand's newly curated collection of clothing and accessories – not only embodies the party glamour of a bygone era but also celebrates the duality of feminine style.
For decades, femininity has acted as an incubator for Miuccia Prada, who has cultivated her own brand of youthful, girlish style, underwritten with a serious attitude. While well-known house codes such as pearls, frills and pastels, rightfully make an appearance in the Miu Miu Nuit line-up, they are contrasted and interwoven with traditionally masculine design tropes, such as black-tie tailoring, sportswear and hardy, stone-washed denim. The resulting pieces are designed to be thrown on every day, effortlessly elevated thanks to glistening accents and eye-catching embellishments.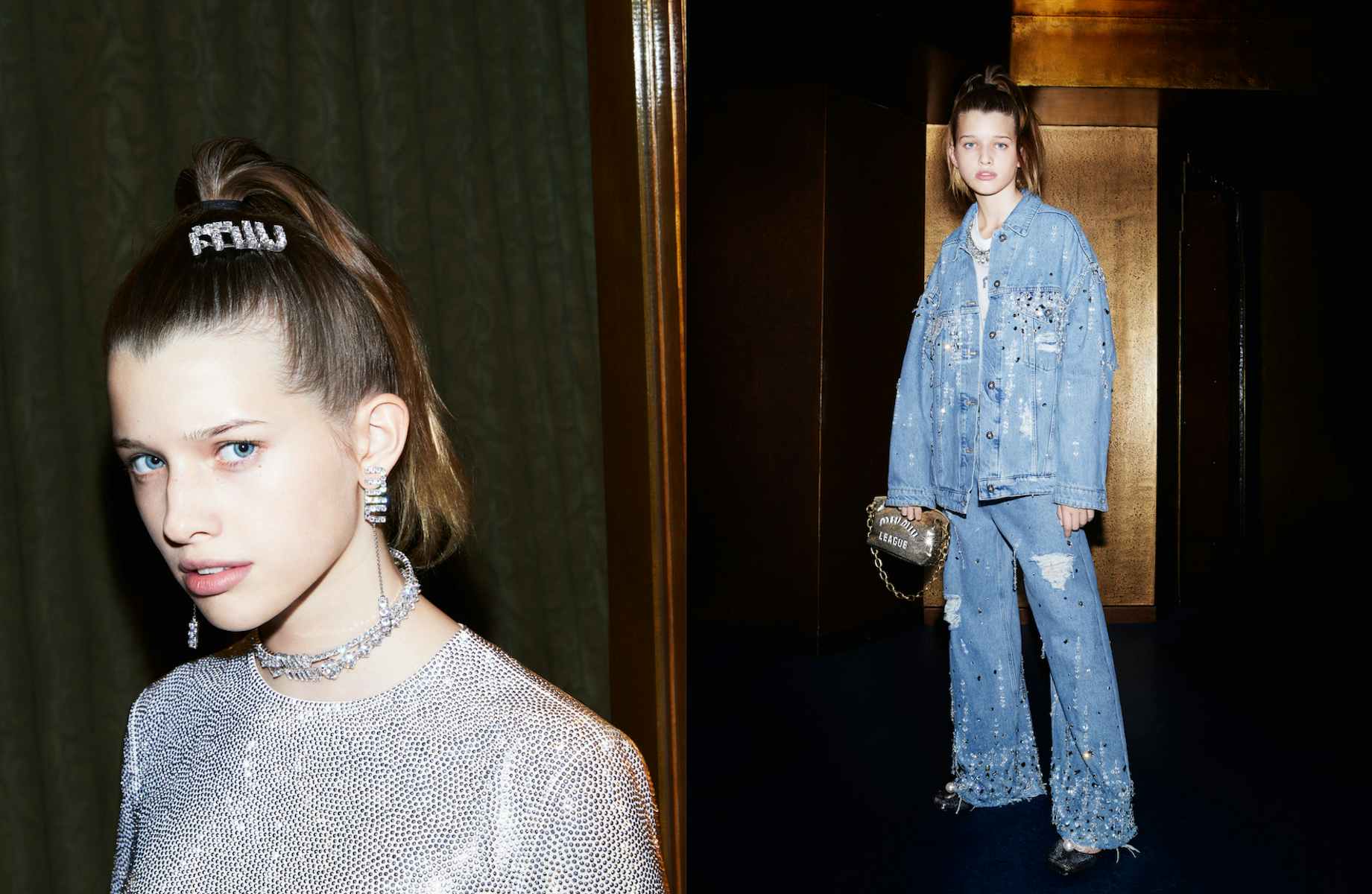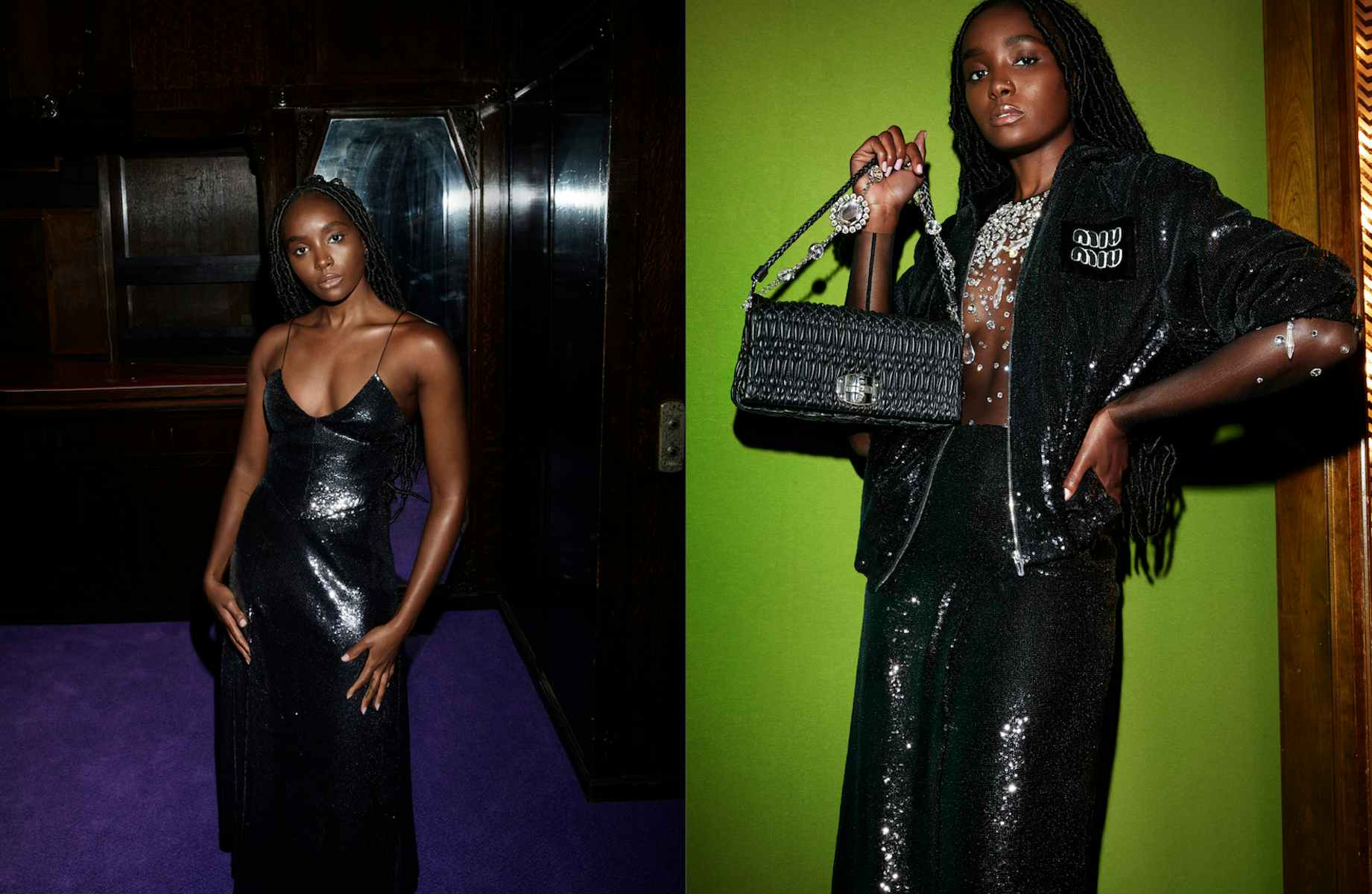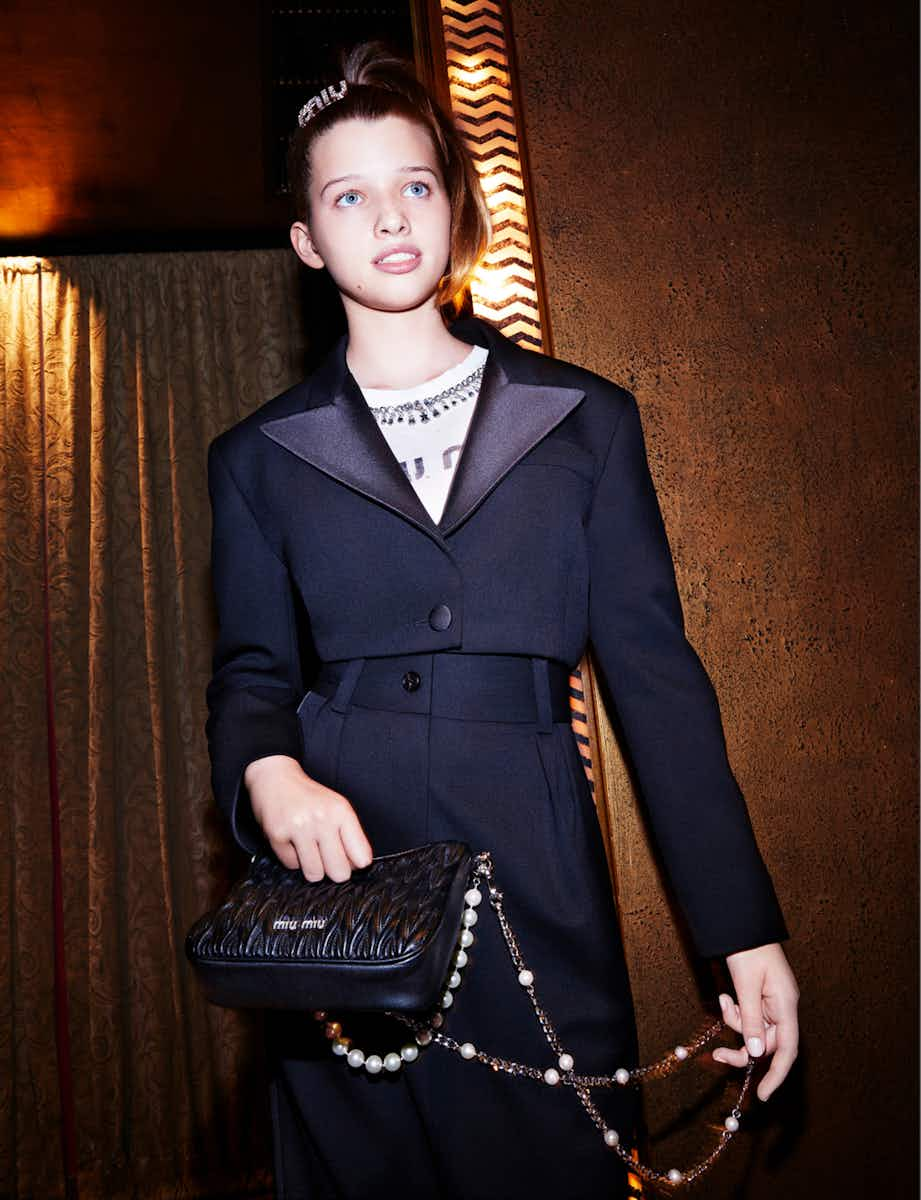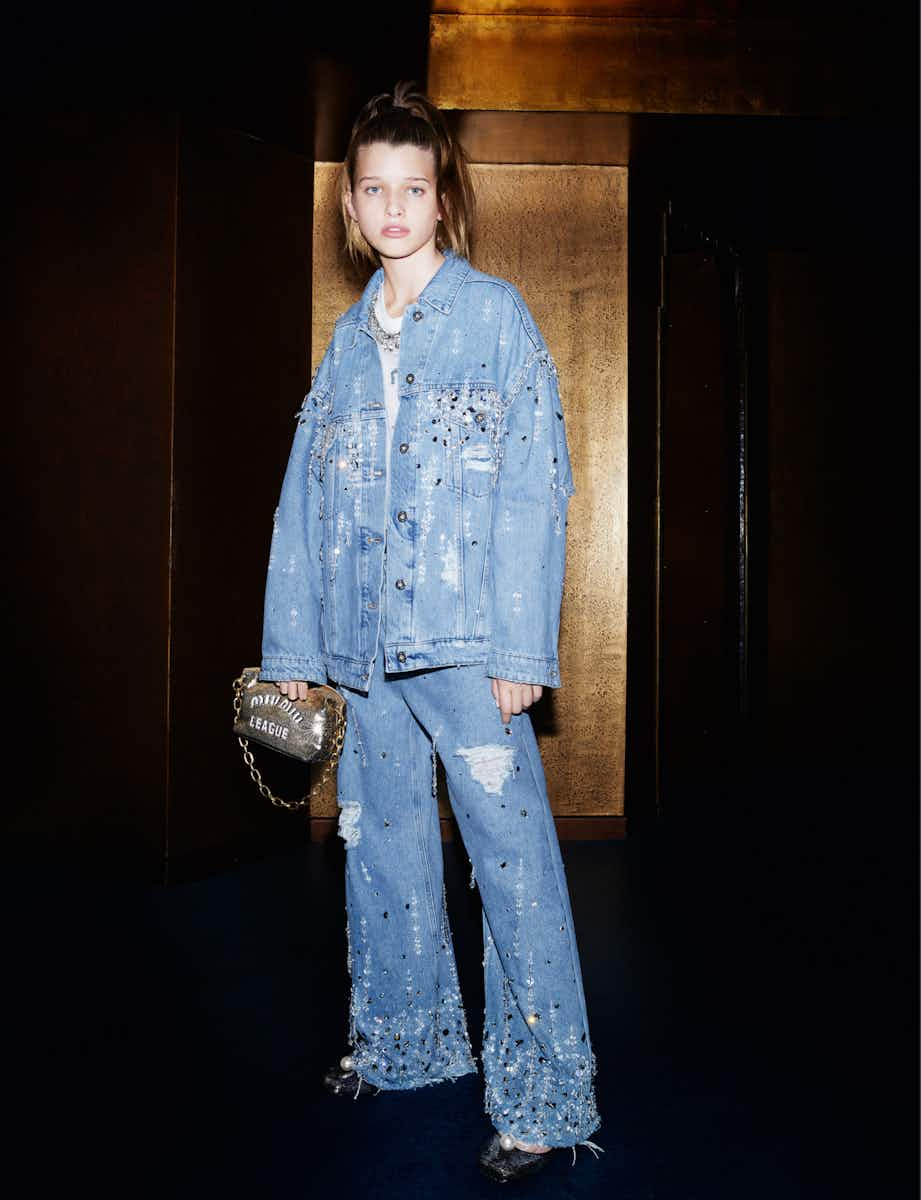 A distressed denim jacket and matching jeans are encrusted with delicate glass beads and multi-coloured gems – a twinkling twist on the Canadian tuxedo. Platform derby shoes come studded with silver (a nod to the revival of the teen scene-kid trend, perhaps?), whilst sequined handbags and signature matelassé leather pieces vie for attention alongside modish patent loafers.
Central to the collection are luxurious interpretations of sportswear essentials; sweatpants and hoodies are upgraded in velvet and sequins and ribbed vest tops become statement little black dresses. It's in these looks that we're reminded of Miu Miu's cult status as the go-to brand for early-2000s It-girls, who were often photographed toting a statement mini shoulder bag with a matching velour tracksuit.
Underpinning the whole collection is Miu Miu's enduring philosophy of fashion design for women, by women. An approach that acknowledges countless different perspectives on femininity and womanhood, encouraging playful freedom by simply getting dressed up and going all out. So, next time you're heading out for the night – or just to run some errands – why not throw on something extra shiny and sashay your way through the day.