Subverting stereotypes with Mowalola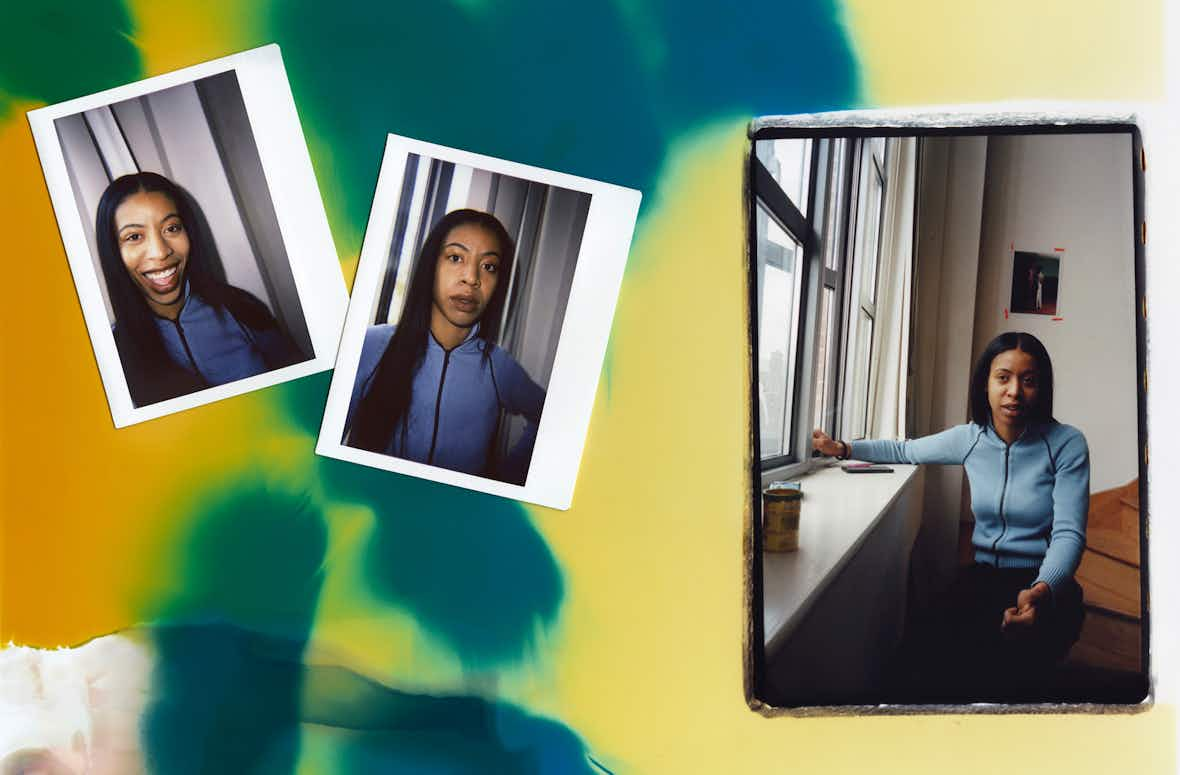 "I try to push the boundaries of showing skin, being comfortable with your sexuality, with menswear as well as womenswear."
When I ask Mowalola Ogunlesi what has been the highlight of her admittedly short career, she pauses for a period. The 24 year old – who counts Drake as a fan – has a lot to consider. In the last two years, she has designed outfits for Nigeria's World Cup team for Nike, worked on costumes for Skepta's Pure Water video and featured in Vogue.
"Having Solange in my clothes," she says after some time. ​"That was lovely. When I saw them on Twitter I was so shook. I make my clothes for people like that."
"People like that" appear to be big fans of the upcoming designer, accruing the attention of other alt-black darlings like Dev Hynes, Kanye West and Kelela. Her runway debut as part of Central Saint Martins graduate show was an Afro-futuristic, unabashedly erotic ode to Nigerian rock music in the ​'70s and ​'80s; the low-slung, hand-painted leather trousers were tight, the jackets were cut high, flashing an ample amount of nipple and greased torso. She described the collection (titled Psychedelic) as ​"unapologetically black and pan-African", a direct challenge to an industry that is heavily centred on whiteness, Euro-centrism and homogeneity. The same homogeneity, she says, led to her dropping out of Central Saint Martins last June.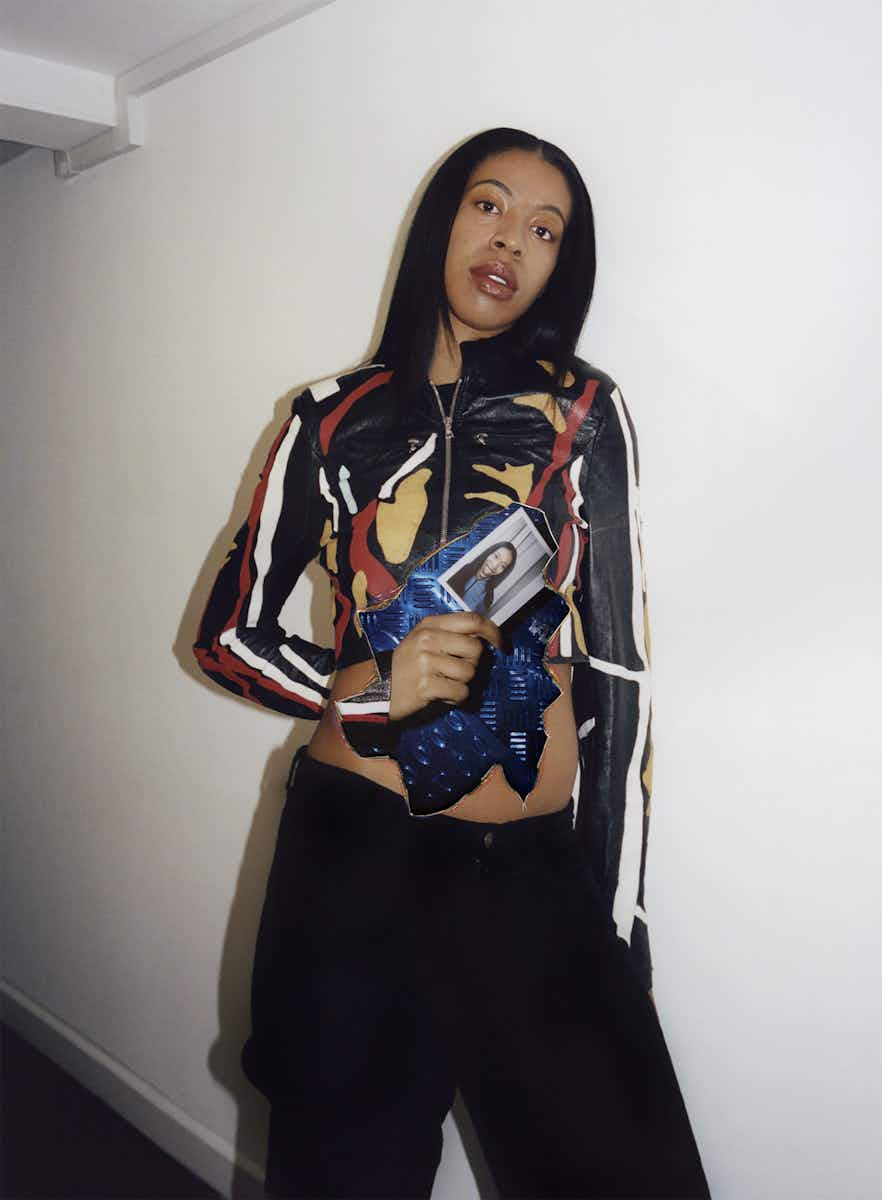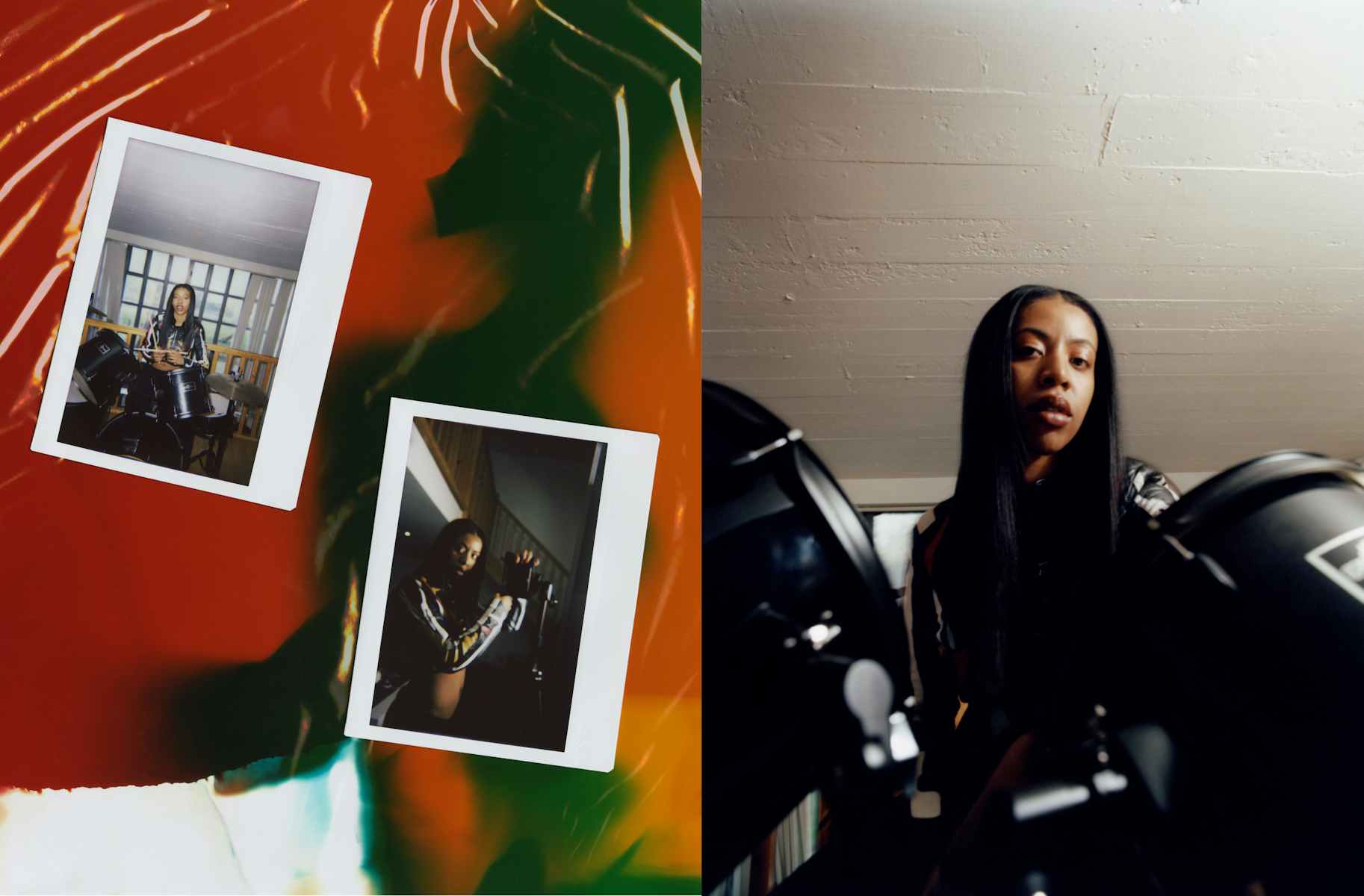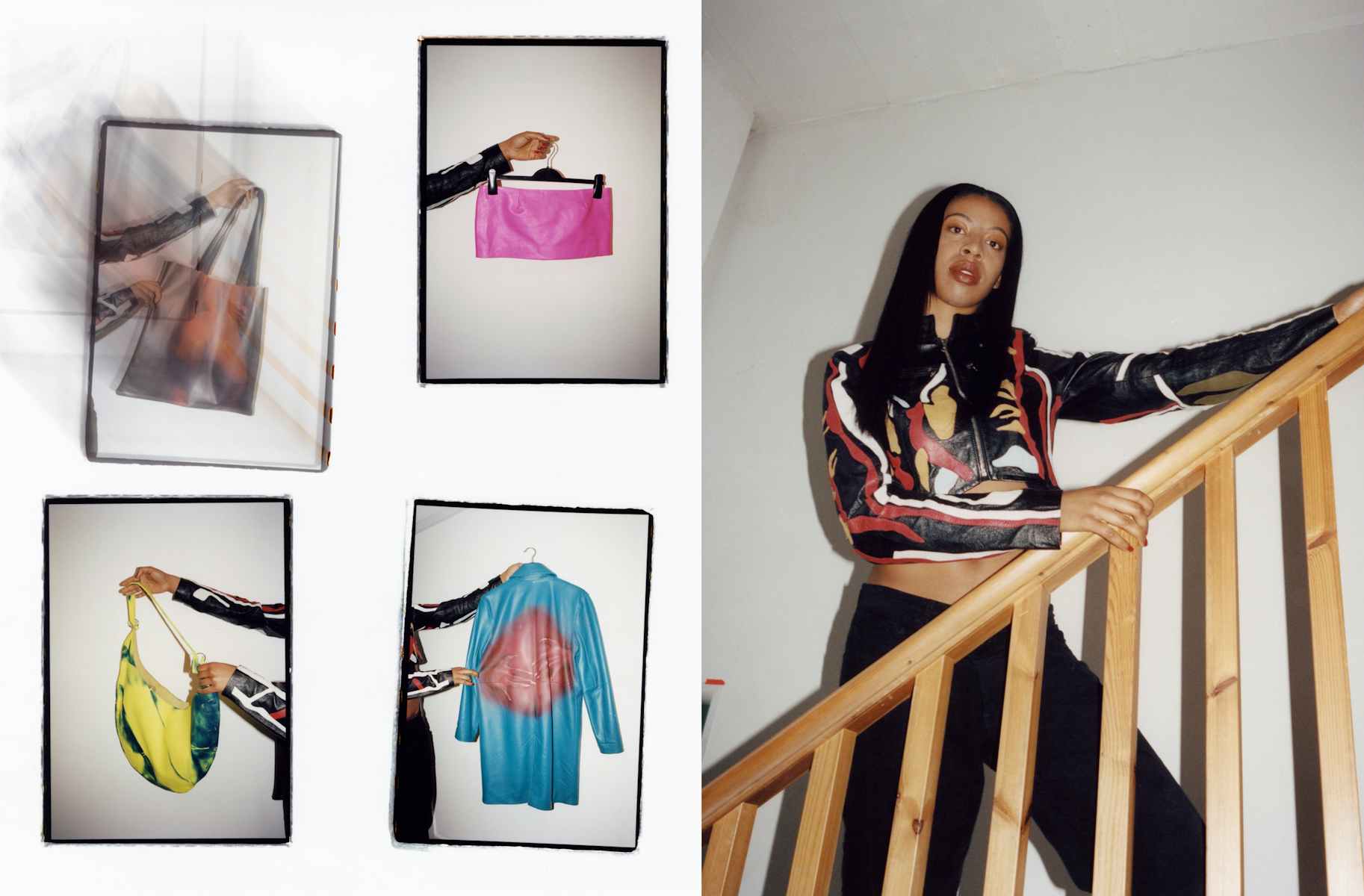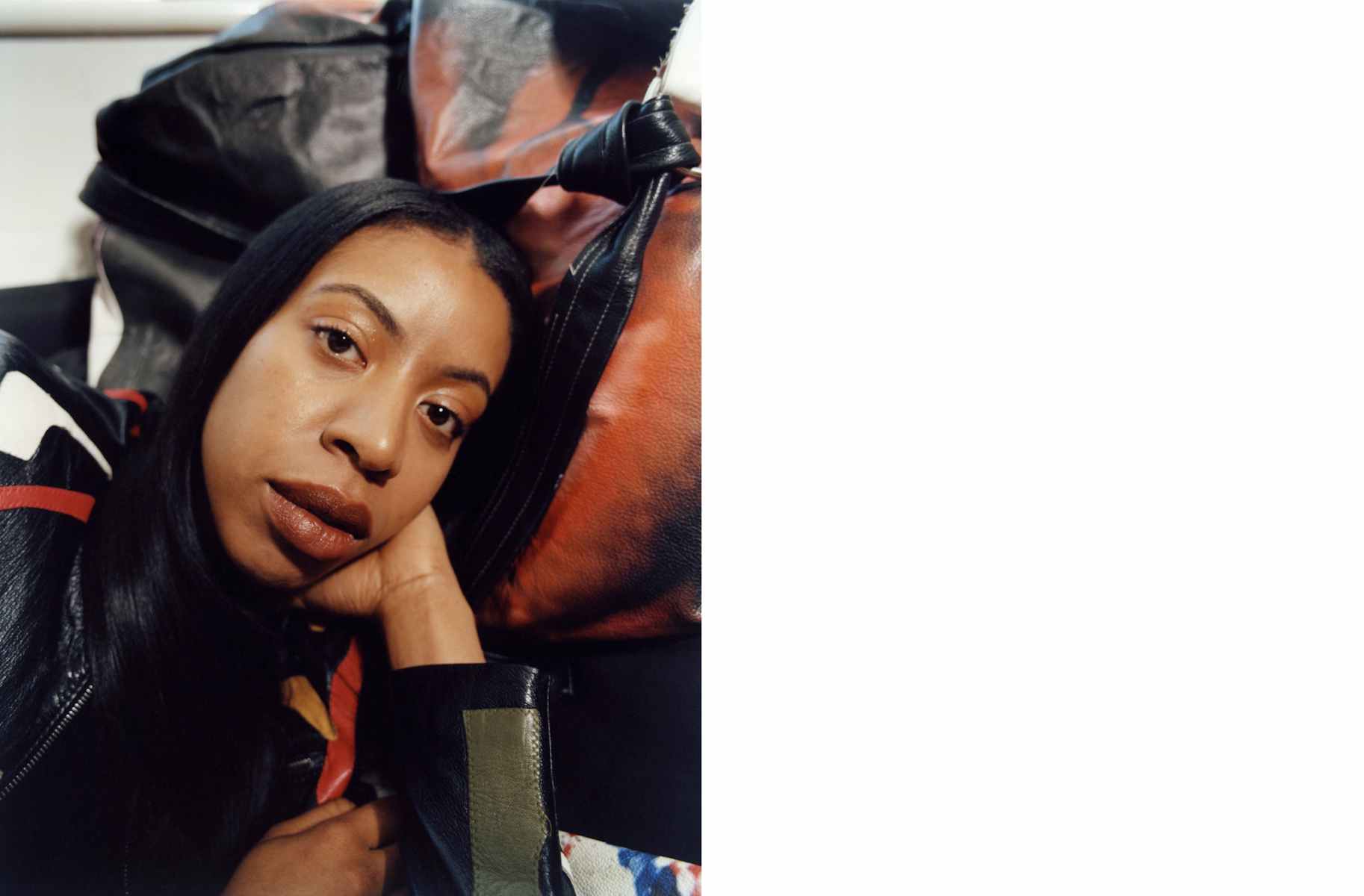 As a proud Lagosian, Nigerian culture is integral to her work. From the age of 12, Ogunlesi attended an all-girls Catholic boarding school in Surrey where she was the minority, but says she has always been influenced by her heritage: ​"My mum and my dad have also always been very proud to be Nigerian," she says. ​"They really celebrated that with me when I was younger. Everything that came from the west was ​'better' and ​'we should all aim to be like the west', so it was nice growing up in a house that celebrated Nigerian culture and Nigerian things."
"Nigerians and Africans have always been doing bits," she continues. ​"It's nice to see it celebrated on a larger scale now, but it's something that has always been there and will always continue to be there."
Her family's influence is palpable. She's a third generation fashion designer – her mother is a childrenswear designer and used to work in womenswear alongside Ogunlesi's Scottish grandmother, who moved to Nigeria in the ​'60s and launched a fashion label using locally produced textiles. Her father, like her, designs menswear. But Ogunlesi doesn't feel her background made her route to fashion any more obvious. ​"I didn't really know I'd go into fashion – I just knew I liked creating things," she says. She was more into drumming and was also briefly interested in becoming a plastic surgeon after a fascination with the early-aughts series Nip/​Tuck. Even when enrolling at Central Saint Martins, she wasn't immediately drawn to design, initially picking textiles instead.
She admits to having a natural eye, however, and her bright, sensual clothing embraces Nigerian tradition as much as it rallies against it. Whilst she is heavily inspired by the country, she speaks of wanting to usurp the strict views of a nation that is highly conservative. She plays not just with male sexuality, but gender fluidity – contentious issues in West Africa. Nigeria has a handful of visible men that challenge gender norms (TV host Denrele Edun, musician Charly Boy, viral sensation Bobrisky), but homosexuality still remains punishable by up to 14 years in jail. She is keenly aware her work goes up against very rigid beliefs. ​"I would have conversations with my family about what men should look like, about how women should dress," she says. ​"They weren't understanding why I was doing what I was doing — it wasn't until they saw the clothes they were like, ​'Oh, we get it. We understand it, we like it.'"
"I was like, ​'OK, I can change the way people think and try and have the conversation like that.' I try to push the boundaries of showing skin, being comfortable with your sexuality, with menswear as well as womenswear, just to confront the stereotypes a lot of Nigerian parents impose on their kids and on each other." It was a need to subvert this that roused her particular interest in menswear as a means to defy the country's overwhelming hyper-masculinity.
This January marked her London Fashion Week debut with Fashion East, where she also showcased womenswear for the first time. These days, the distinction between the two in her mind is increasingly meaningless. The future, she feels, isn't necessarily female, but outside of the gender binary altogether.
"I'm just more into unisex clothing – clothing that is genderless," she says with a laugh. ​"Because I wear a lot of menswear all the time. I don't think it really matters anymore."

More like this