Napa moments are happy moments
With the fifth collection from Napapijri by Martine Rose hitting the proverbial shelves, we speak to the London fashion lynchpin and journey through the archives to this season's hero piece, The Epoch Jacket.
For five seasons now, London menswear designer Martine Rose has been taking Napapijri out of its comfort zone, recontextualising its products and generally updating the Italian lifestyle brand's most iconic and innovative pieces.
Starting with the Skidoo anorak for AW17, she developed what would be the trademark Napapijri Martine Rose look: a little update of materials here, a little twist on proprations there. And what followed, though a series of increasingly tight collections, was an archive that felt both celebratory and innovative. Two parties coming together to create something original in both mindset and look.
It's happened again, of course, for AW19: a collection that's broken new ground by introducing womenswear and new prints for the first time. The key here is the Epoch, with its block colours, and bright piping. But the Martine Rose design aesthetic – an ability to tie together the couture and the cul-de-sac, if you will – if there through it all.
"Napa moments are happy moments" read the sleeves of the t‑shirts for AW19. You better believe it, folks.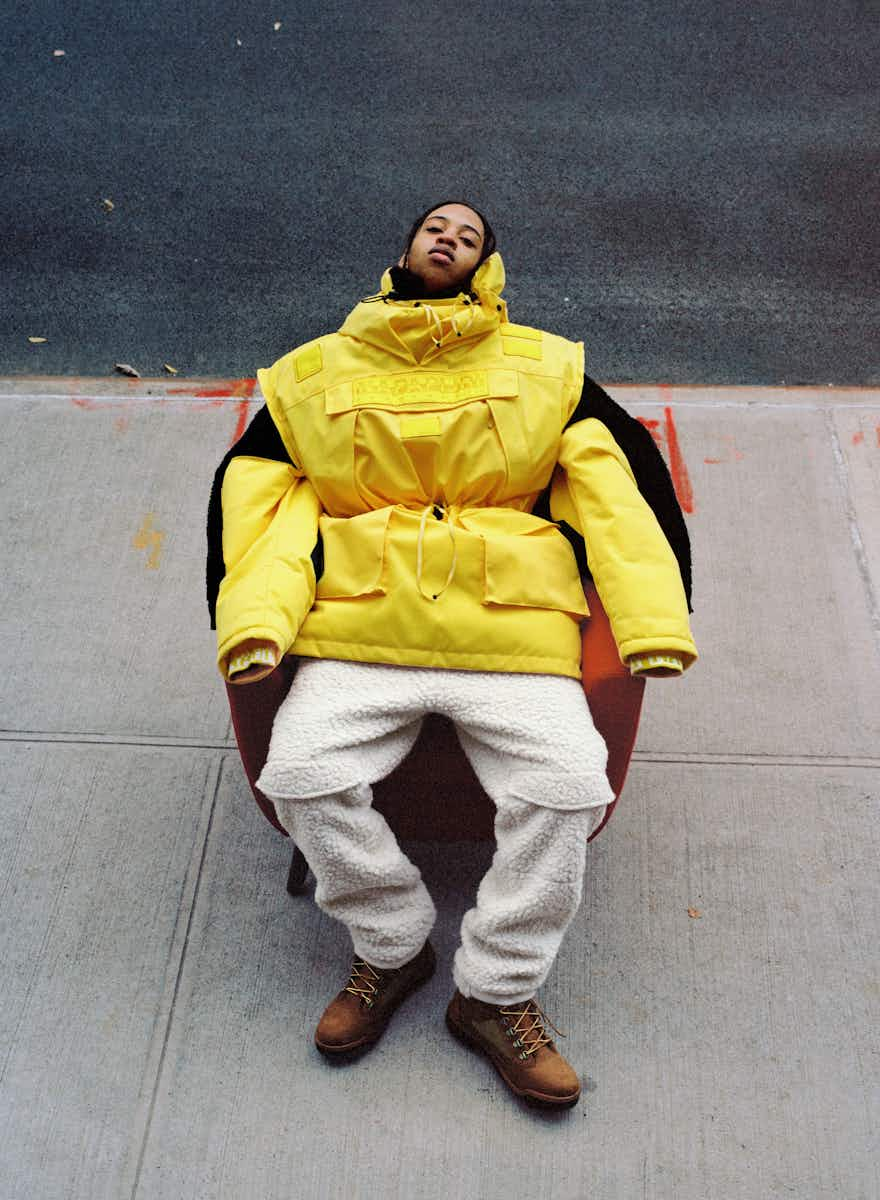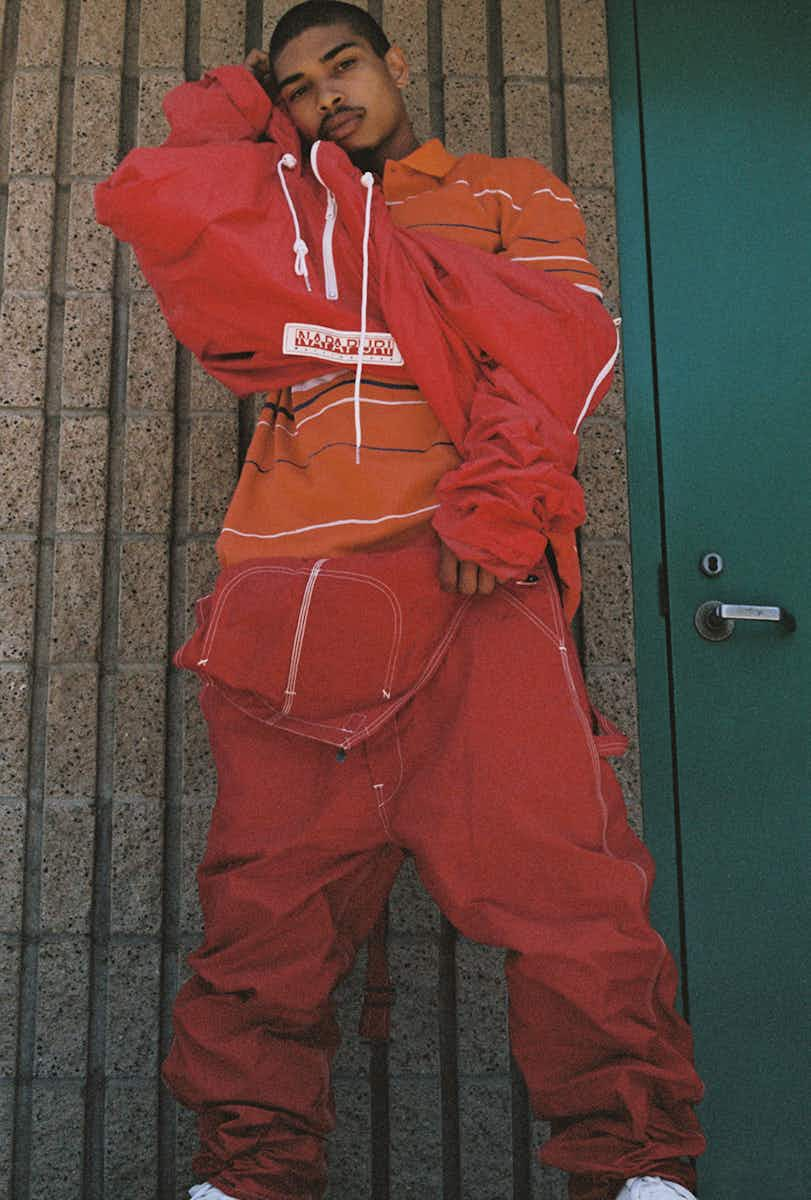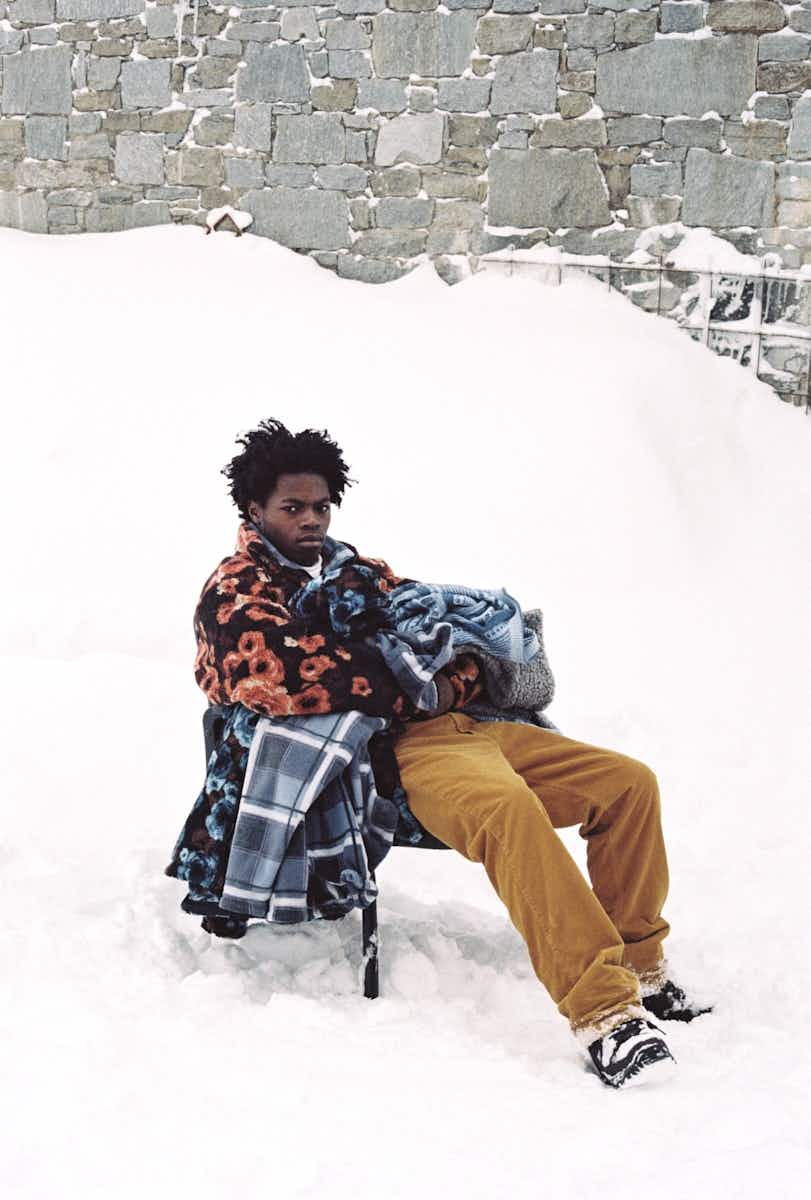 Hello Martine! This is your fifth collaborative collection with Napapijri… What would you say is the most wonderful item of clothing you've done together and why?
I'd have to say the Floral Fleece, just because it struck a chord with me. It was the perfect balance of being Napapijri and Martine Rose. The fleece uses the iconic Napapijri heritage fabric but also felt very on brand for Martine Rose, it's a great collaboration piece.
We've been told to ask you about your ​"creative journey"… Does it feel like you've been on one? How would you say the collaboration has changed over the last few seasons?
I do feel like I've been on a creative journey, any collaboration is exactly that. It's an on-going conversation; discussions change, the emphasis changes, it's a journey in the truest sense of the word. Over the last few seasons the conversation has deepened, I feel that we understand each other more as brands and with that, have shifted our focus.
Tell us about all those block colours in your work… Where do they come from? Do you have a brightly coloured duvet cover at home??
No, I'm actually very conservative with my duvet covers, although that's where any conservatism ends. The block colours are often formed from developing and adapting Napapijri's colour palette.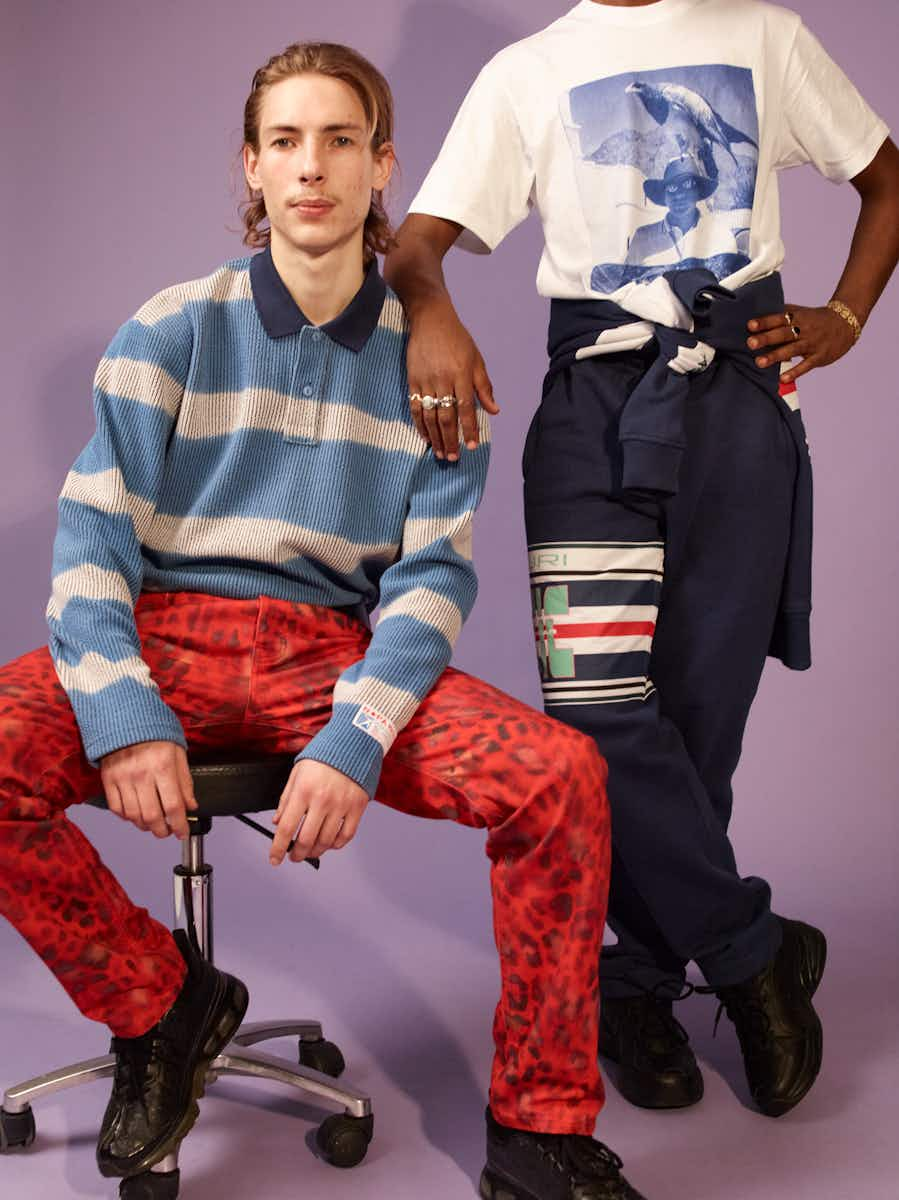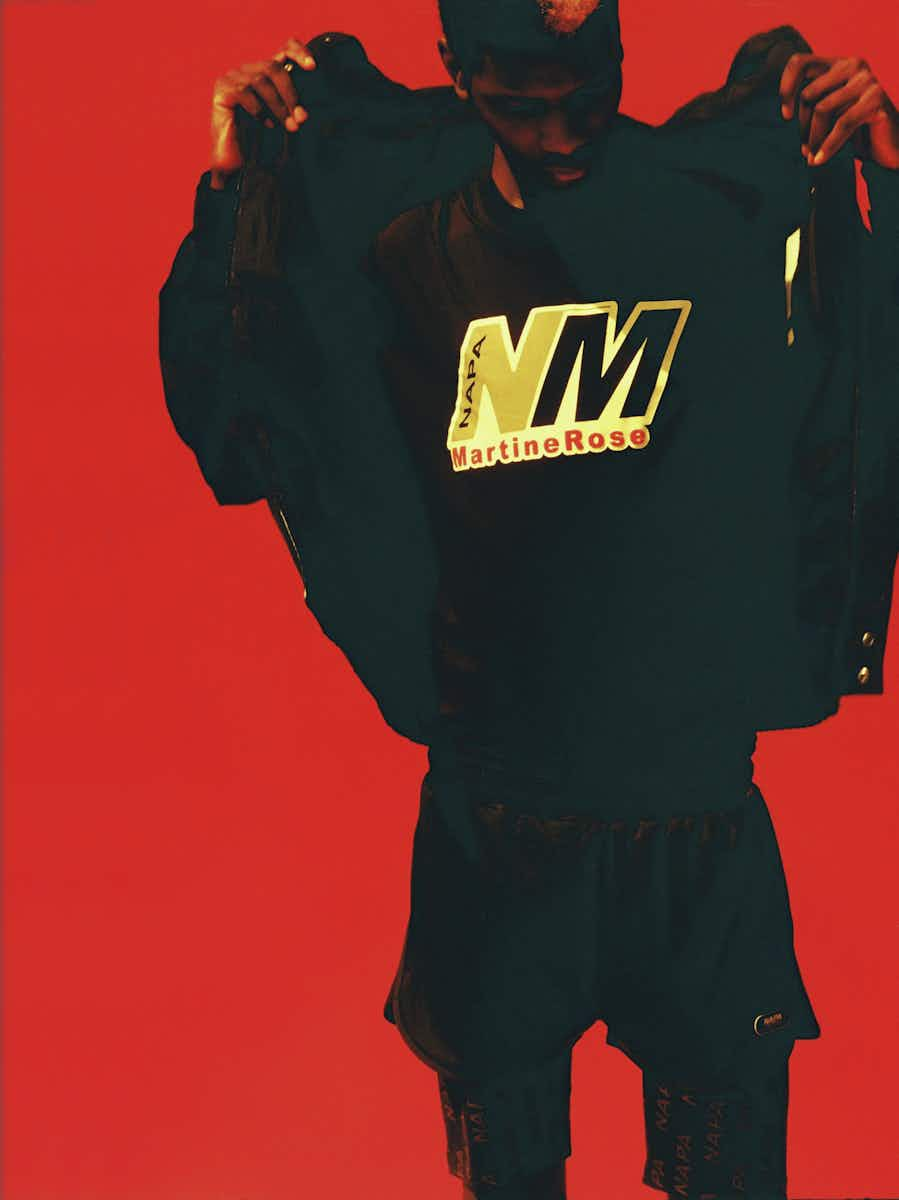 Everything seems a bit less oversized this time. The jackets are shorter and more fitted… Is this the ​"latest" ​"thing"?
I think of the collaboration as part of an on-going conversation, it would be boring to always discuss the same topic and so we offer new and different perspectives. We've definitely had a shift in focus, looking more at textiles and making sure that it doesn't become repetitive.
What do you do to combat late night studio blues when you're coming up with these things?
I don't really get late night studio blues, but when I'm working late I whack on a really great tune and get dips and snacks.
Finally, the latest t‑shirts have ​"Napa moments are happy moments" written on the sleeve… What makes a Napa moment for you, Martine Rose?
A happy Napa moment is one spent with the team, either on location shooting or late night studio sessions, mood-boarding the collection.