Adidas Originals by Noah: putting discarded ocean plastic to use

Noah founder Brendon Babenzien discusses his design inspiration, favourite running playlist and why his adidas collaboration is more than just a drop in the ocean.
"The ocean as an influence is present in everything I do," says Brendon Babenzien, founder of environmentally-conscious, high quality menswear brand Noah, on his latest collaboration with adidas.
"Once you reconnect with nature, you realise what our ancestors knew: we are a living, breathing part of the natural world. Now that I have the ability to see the damage we've been doing to the environment and bodies of water in particular, I am in a position to try to correct some of this damage," he continues.
Inspired by his passion for running and in a bid to tackle ocean pollution, Babenzien has created a capsule collection made from 100 per cent recycled polyester and Prime Blue, a material made from plastic that has been extracted from the world's remote islands and beaches in order to be reused.
While running influences the collection's design, Babenzien's Long Island Roots, and – of course – nature, also factor in. ​"Most of my runs these days take place in Brooklyn, since that's where I live," he says. ​"Recently I've been lucky enough to run on the east end of Long Island and it's really special. It's too easy to get disconnected from nature and its positive effects on us."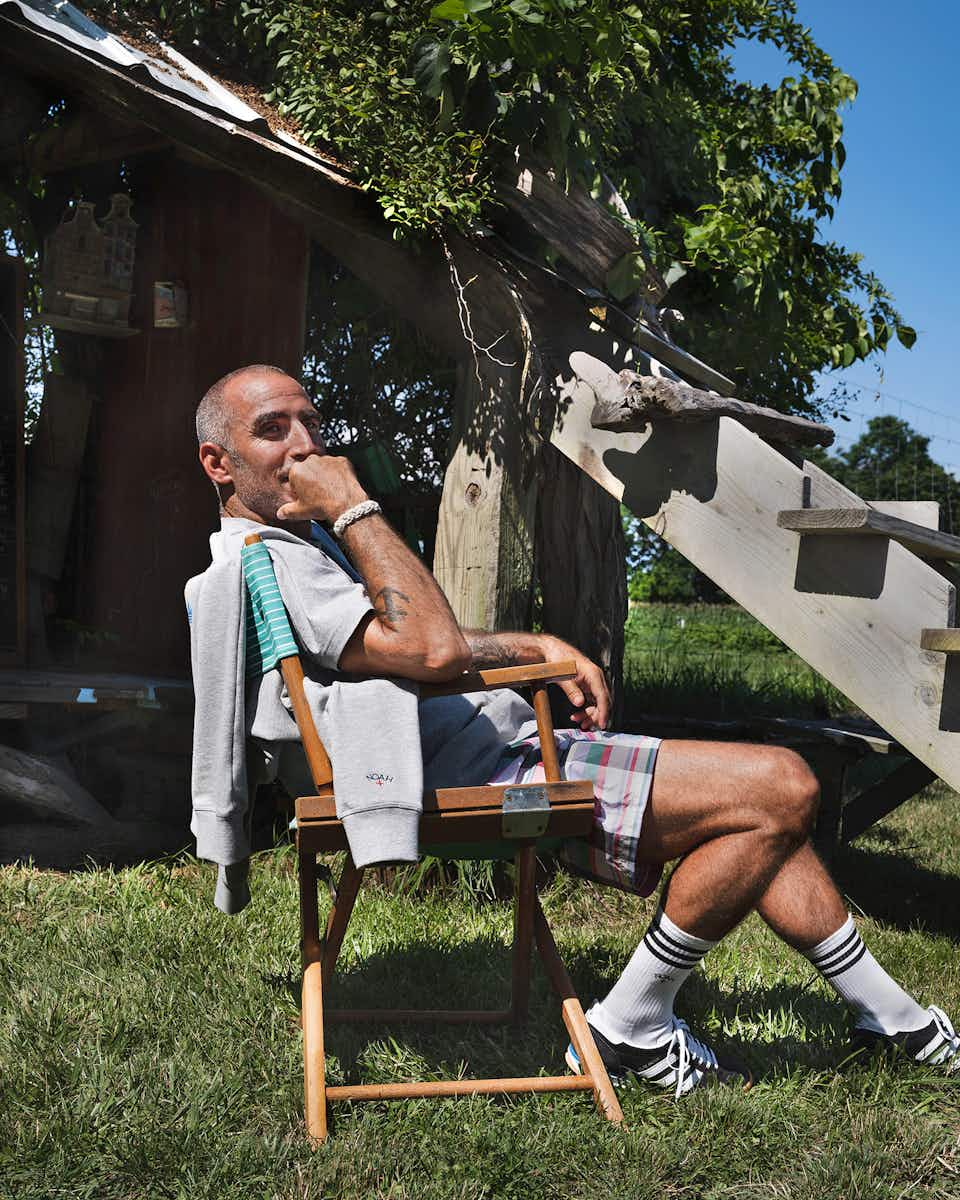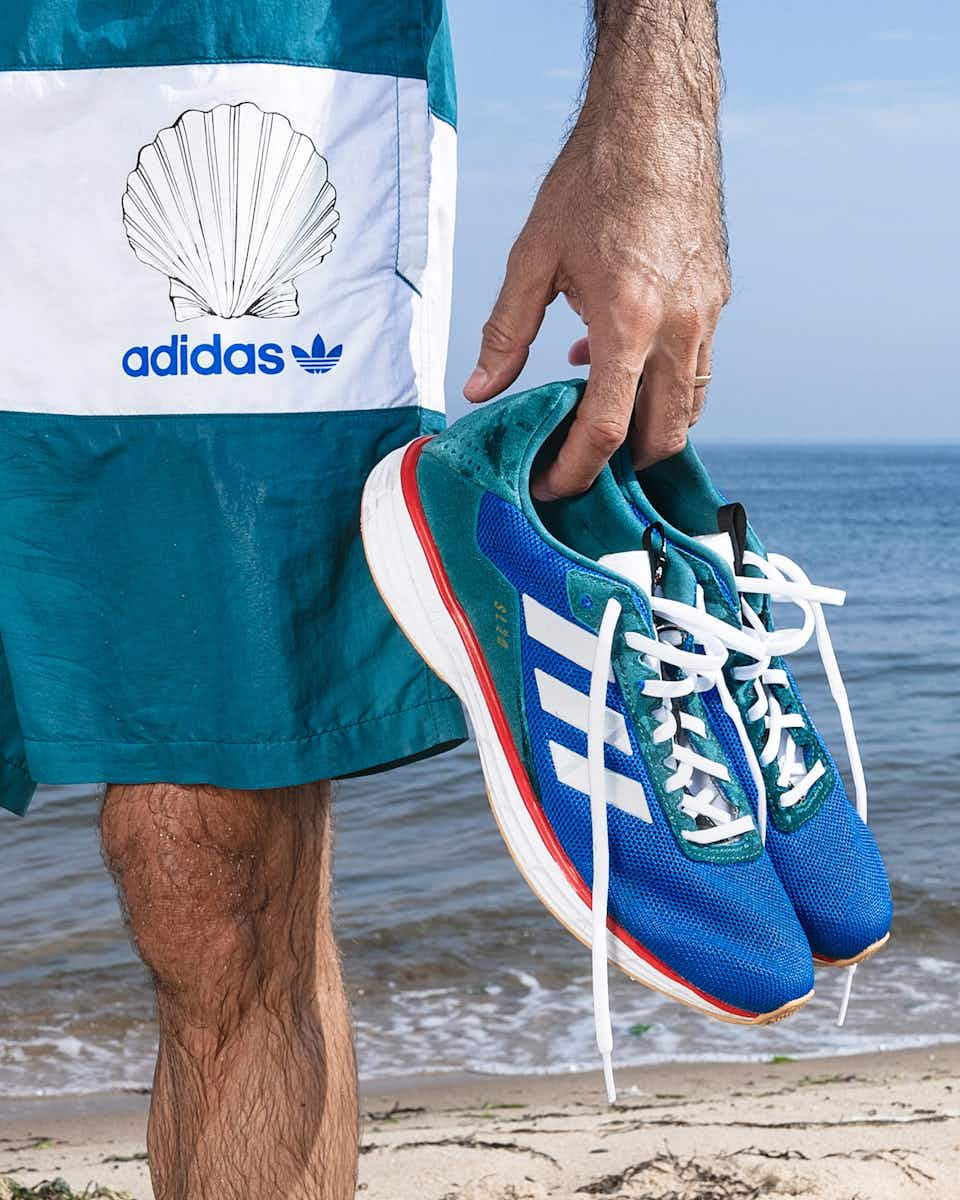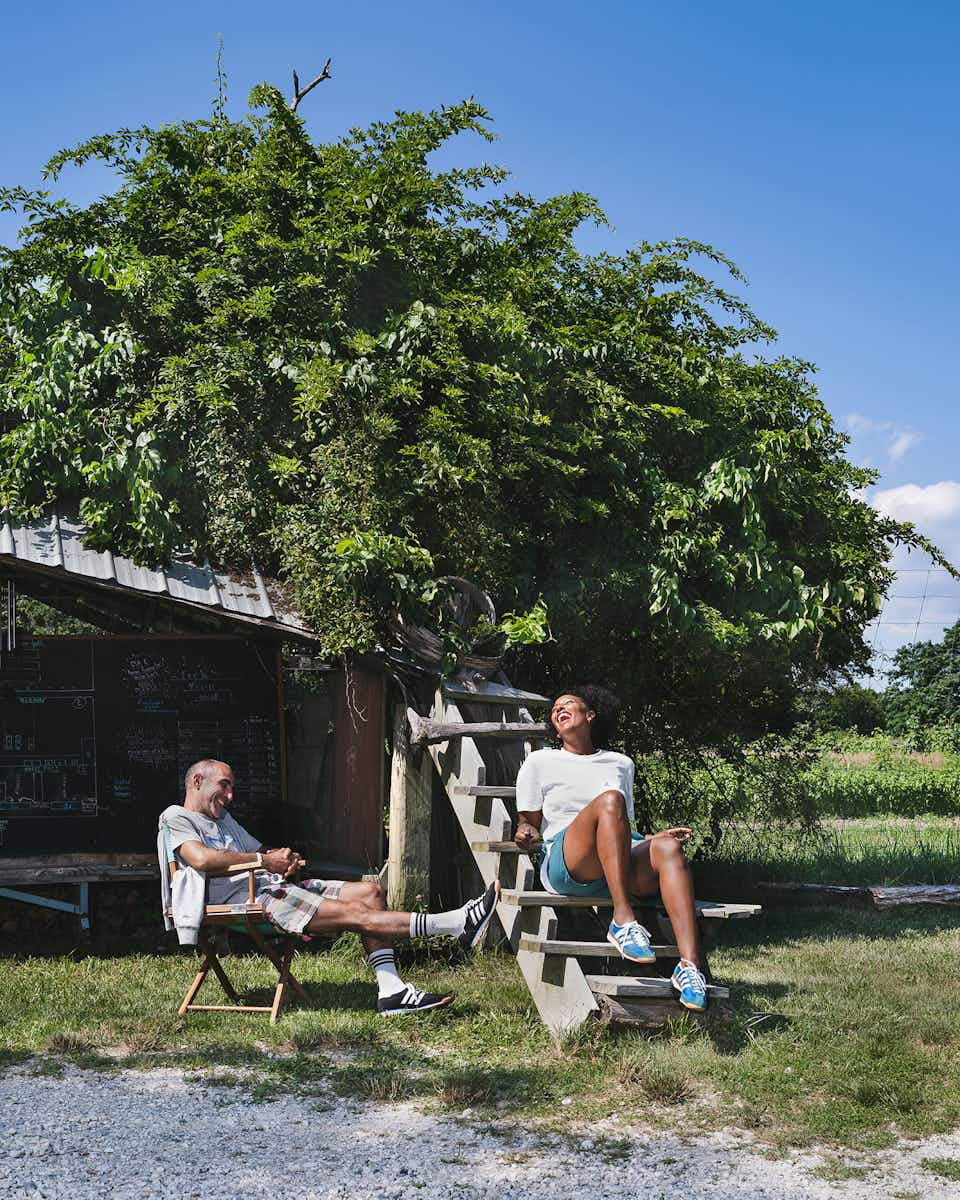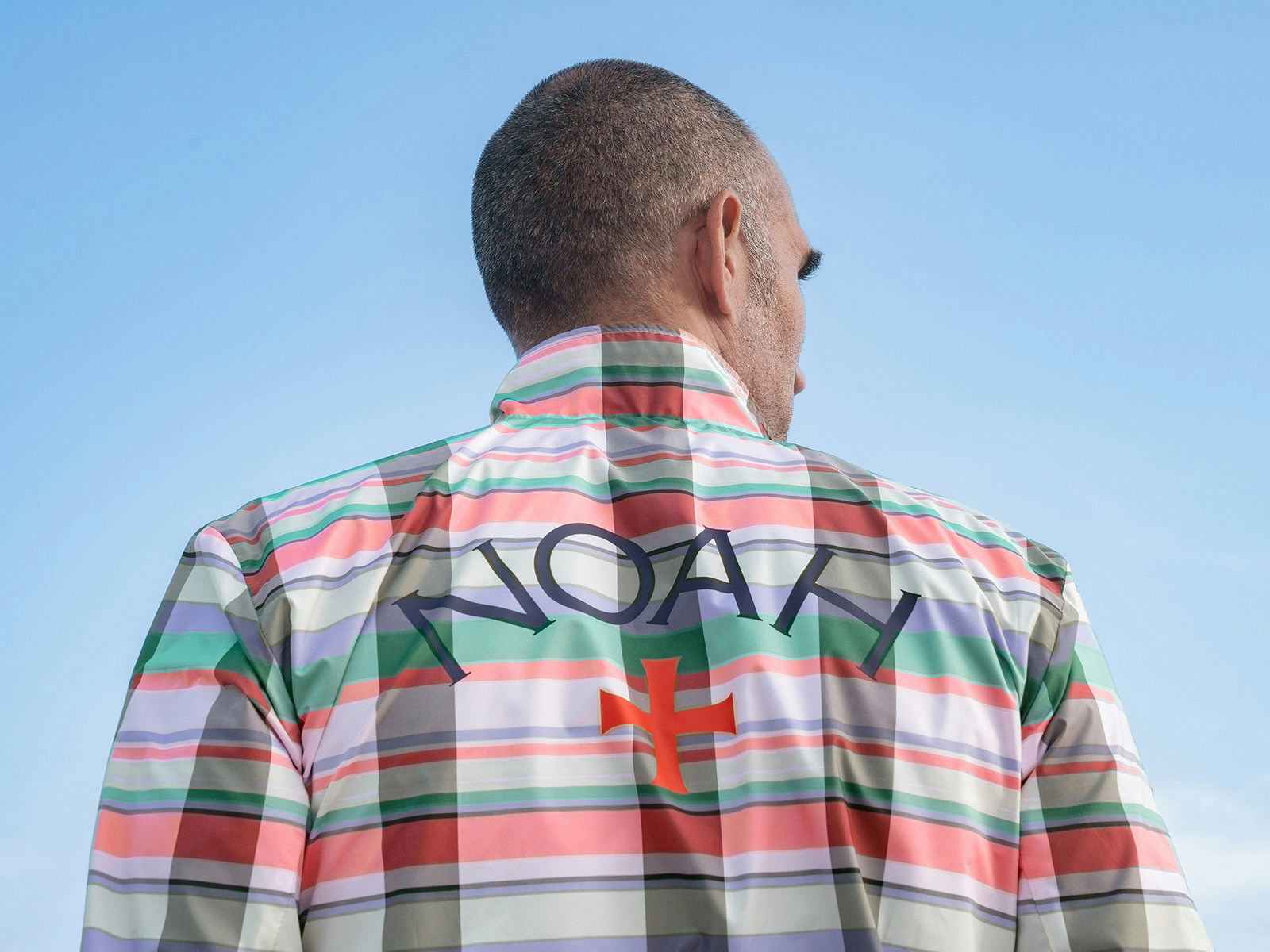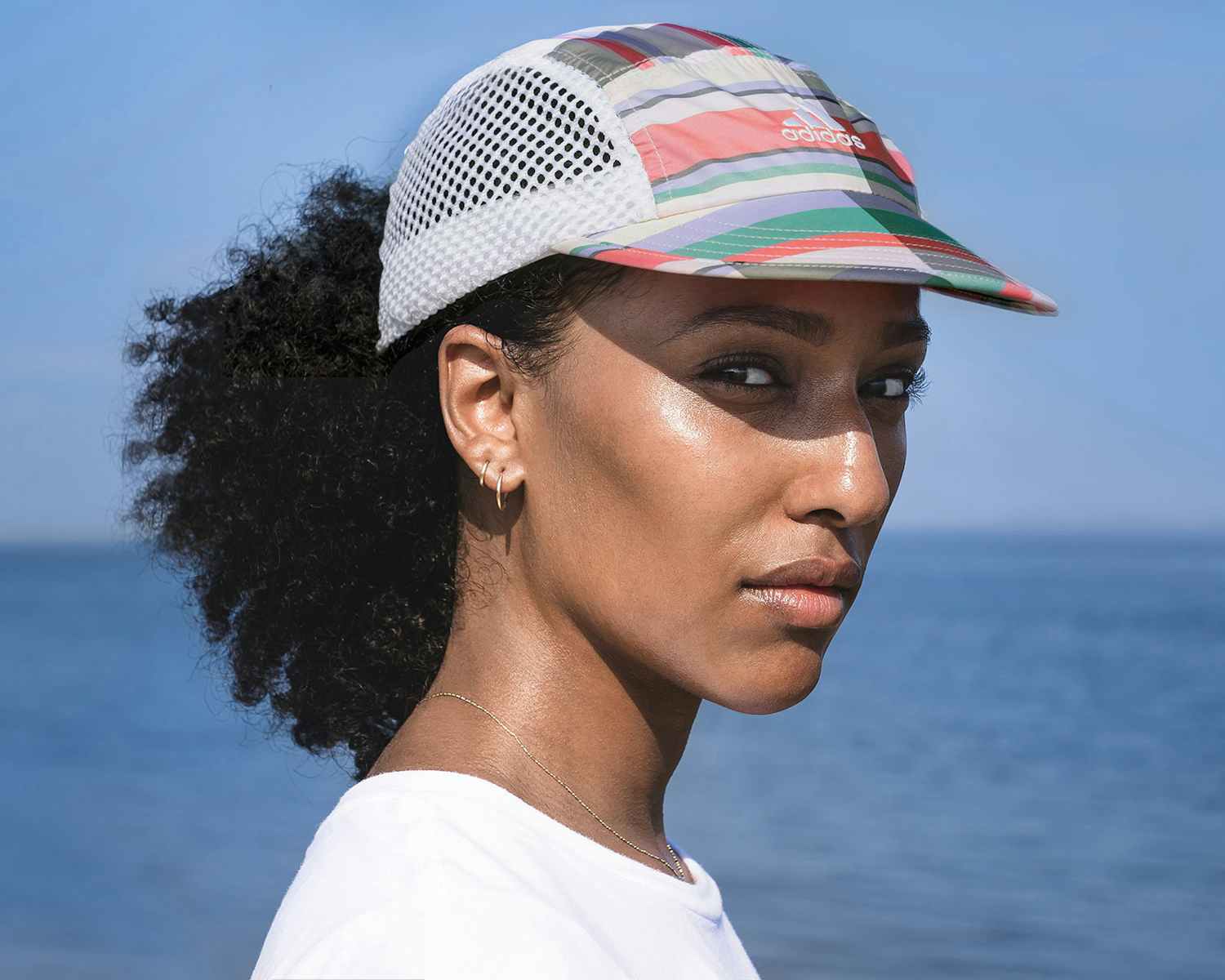 Although these pieces are built for performance, they stay true to Noah's ethos of considered consumption and respect for the environment. They combine the freedom that Babenzien finds in running, while using sustainable materials that can ultimately help clean up our oceans.
Most Noah products are relatively simple by design, and Babenzien likes it that way. ​"The hard part is taking those simple items and making them matter for some other reason," he explains. Creating shoes from plastic that otherwise would have remained in the ocean's ecosystem, is definitely a step in the right direction. ​"I'm not a huge fan of super technical running apparel, so we looked back to the early running days to see if we could find inspiration there," he says. ​"It had to feel useful today, but also wearable once your run has ended."
But what does he listen to when he's on one of his meditative, nature-absorbing runs along the coast? The sound of crashing waves and cooing seagulls?
"It's super varied," says Babenzian, ​"and it depends on what I need to accomplish whilst running. If it's a physical run, that can mean anything from Dead Kennedys to New Order. If I'm trying to empty my head to make room for new thoughts, it could be as moody as Antony and the Johnsons or Ryuichi Sakamoto."

And if all else fails?

​"Then I can just listen to The Cure."
Launching globally on August 27th, the adidas Originals by Noah collection is available on adi​das​.com

More like this