Everything that went down at On's Point2 event

Here's a rundown of the Swiss sports brand's marathon-themed event, featuring a screening of our 26.2 Miles: The Runners' Story series, a panel talk hosted by Charles Jeffrey, an immersive exhibition and a set of pure dancefloor magnets.
The run-up is over! After months of training and hallucinatory levels of lactic acid, the London Marathon has officially happened. Along with 50,000 other entrants, Corbin Shaw and Hélène Selam Kleih – the two remaining runners from our film series with On – have crossed the finish line. Stay tuned for the full story via the fifth and final chapter of the project.
Quick rewind first; with a couple of days to go before the marathon, On took over the basement of 180 The Strand to celebrate all things running with their Point2 event. As part of the opening night (and before we got down to some partying) we officially premiered the first four chapters of our 26.2 Miles: The Runners' Story series in front of a live audience and followed up with a panel talk featuring Corbin and Hélène. Here's what happened, sports fans.

The Point2 exhibition captured the runners' high
The night saw the official opening of On's Point2 exhibition, an immersive experience designed to evoke the runners' high without the need for a weighty step count. In one room, a pulsing heartbeat soundtracked a hanging display of acetate sheets, displaying projected text about the power of running. Elsewhere, a load of On's featherweight jackets captured the breeze created by a synthetic headwind.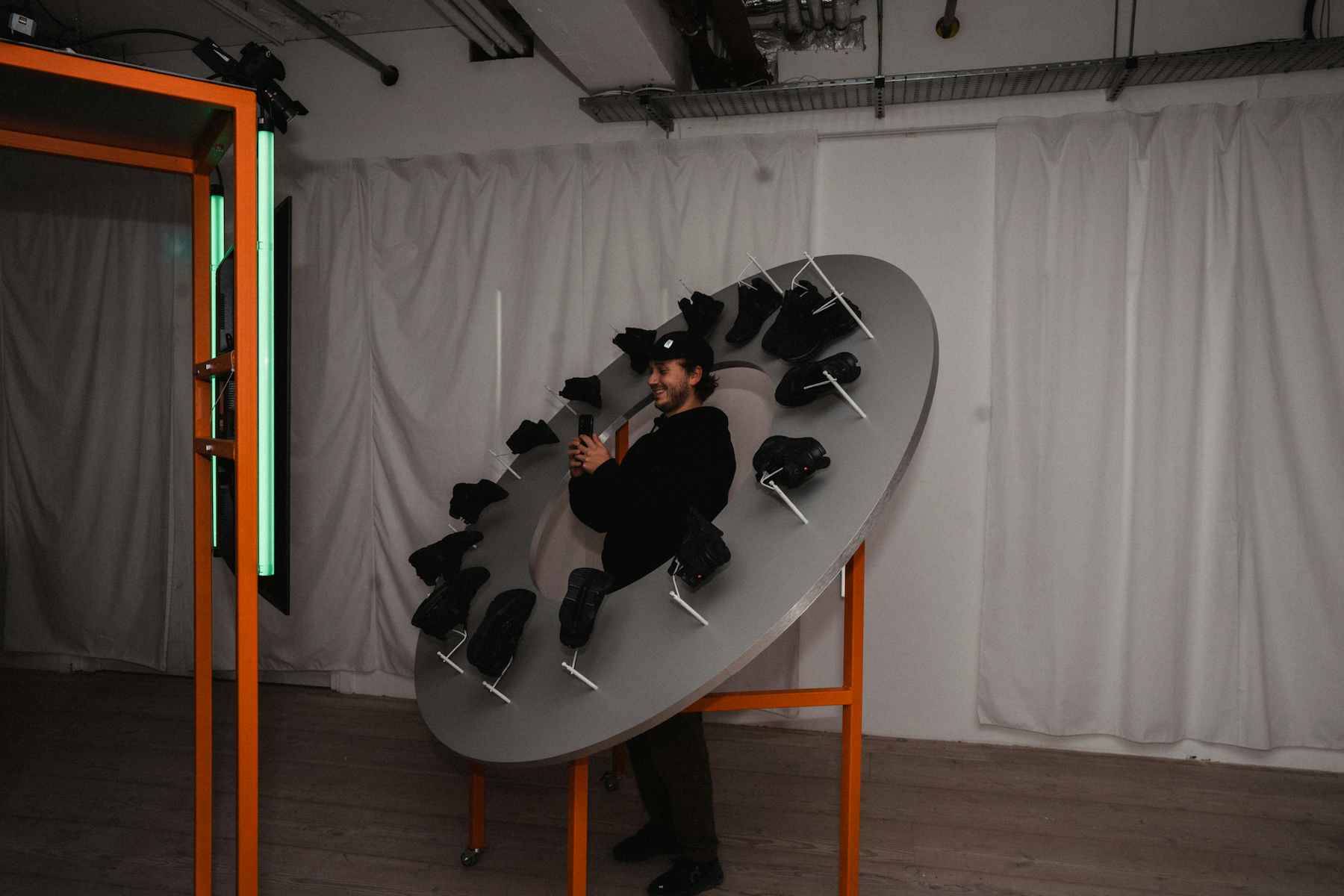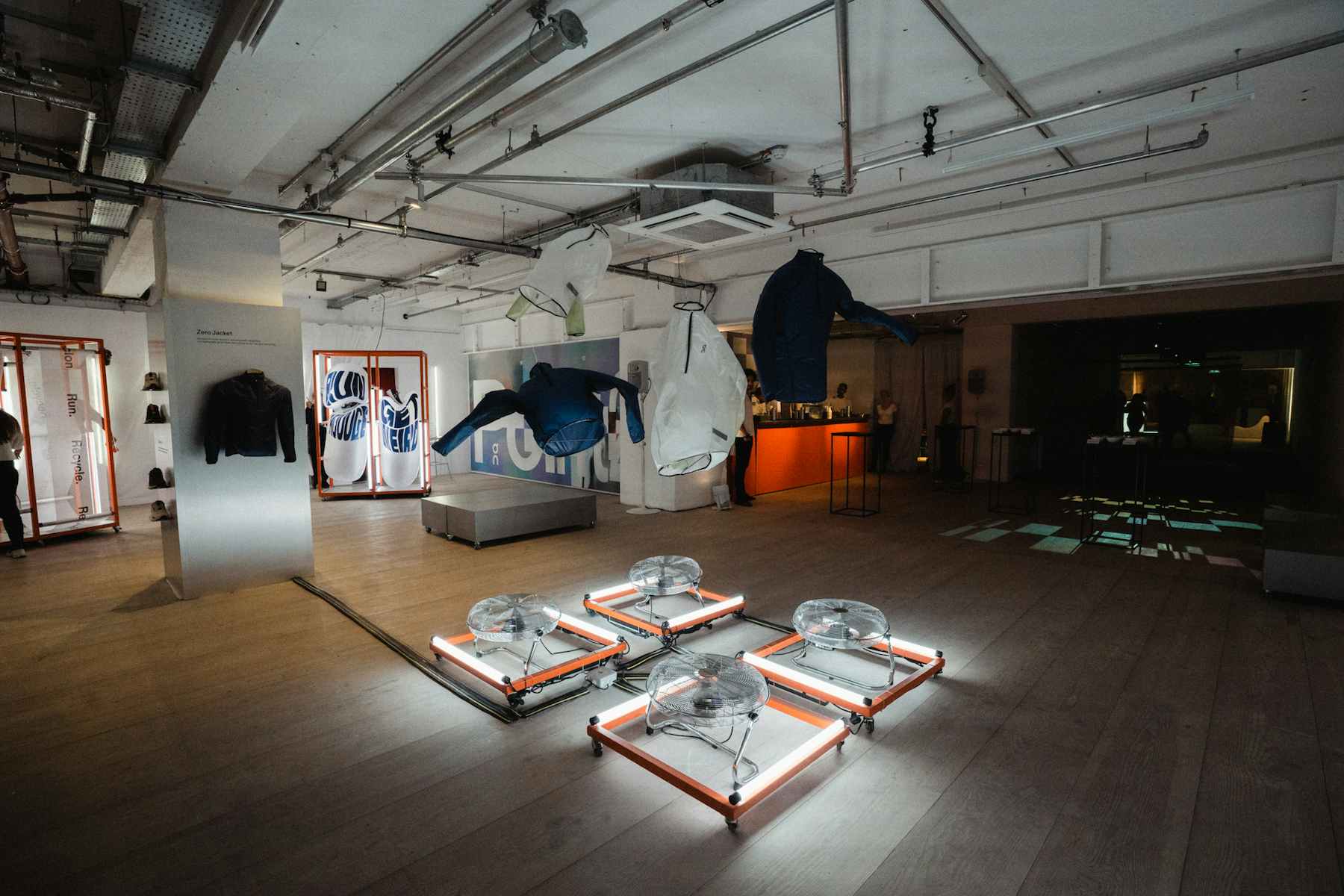 The films were screened for the first time
If you've been keeping up with the series, we've been releasing 26.2 Miles: A Runners' Story chapter-by-chapter. Directed by Jon E Price, it traces four creatives' journeys to running the London Marathon. In an introductory speech to our live audience, Jon described how the creatives saw the discussions that took place in the films as a kind of therapy: a cathartic experience that boosted their mental wellbeing as much as their physical health.
Charles Jeffrey hosted a panel with Corbin and Hélène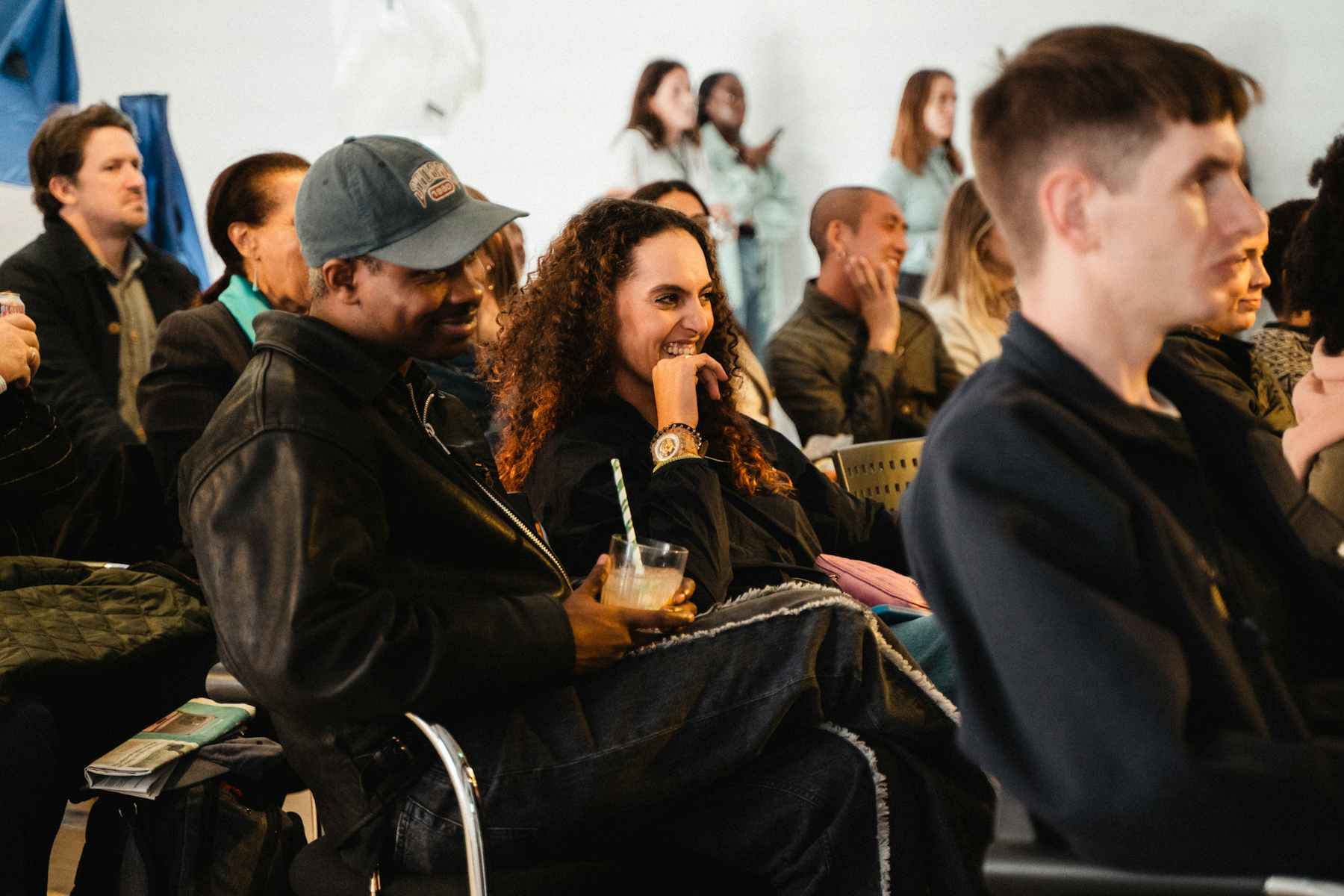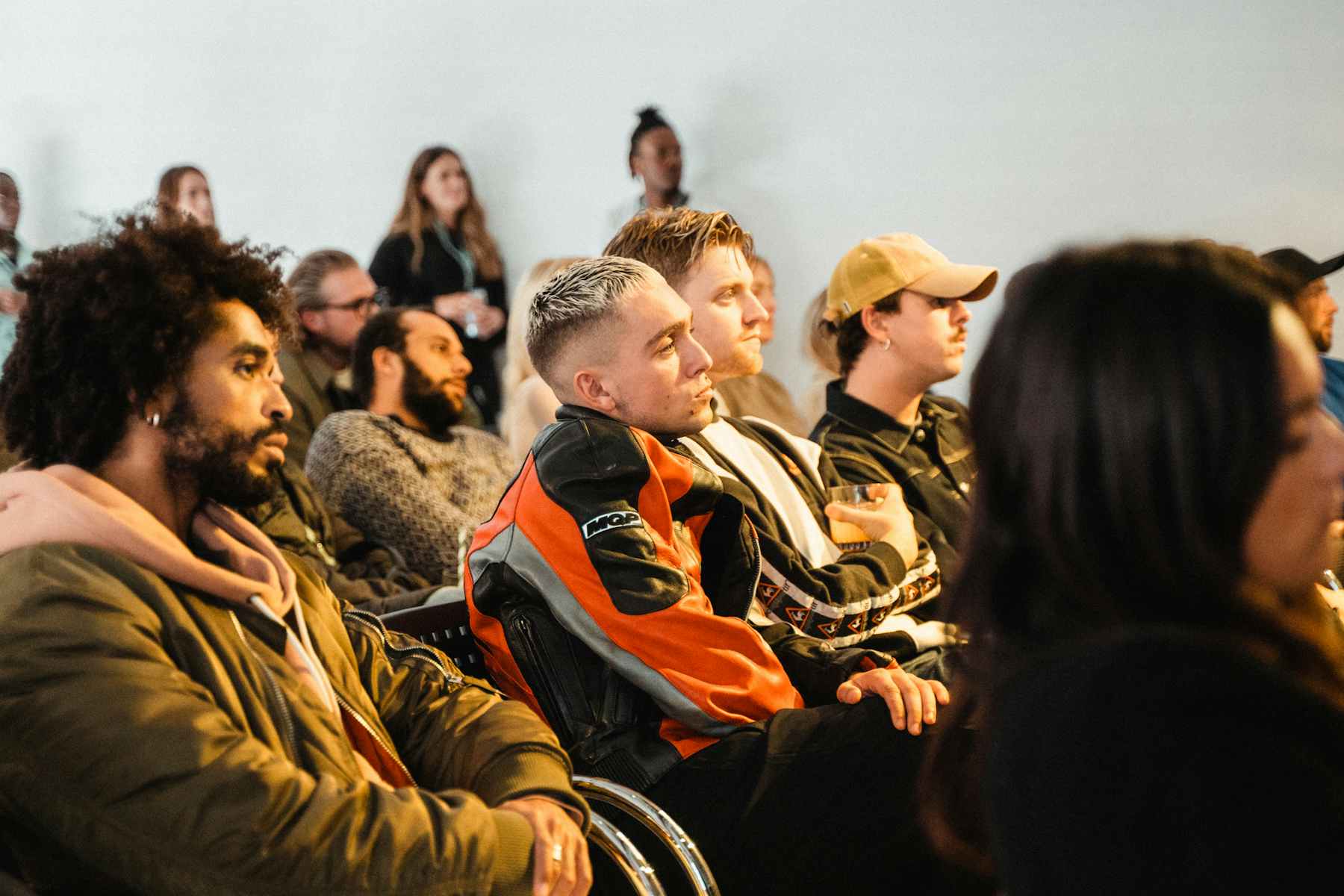 Loverboy designer and marathon runner Charles Jeffrey hosted a panel discussion with Corbin and Hélène after the film screening. They talked about mental health, motivations and gumming Haribos to keep going. Here are some choice quotes.

Corbin: I started running to help my mental health during lockdown. I'd go out on the road and have my phone and speak things into it, making notes and then coming back and going through them to make work about them.
Charles: You get a sense of euphoria when you're moving your feet in the same regimented way as when dancing and listening to music. It's called going into the Beta state.
Helene: When I feel overwhelmed, I'll go for even just a 10-minute run. It's a form of escapism but you're also confronting your feelings, not running away from them.
Corbin: Running is like some sort of religious confession with yourself… you can be more honest about what you're thinking.
Charles: The first time I did it I must have had at least five bags of sugar because you have the hydration stations and the nanas and toddlers handing out sweets. My teeth were on fire by the end. I also couldn't walk… but it's going to be great!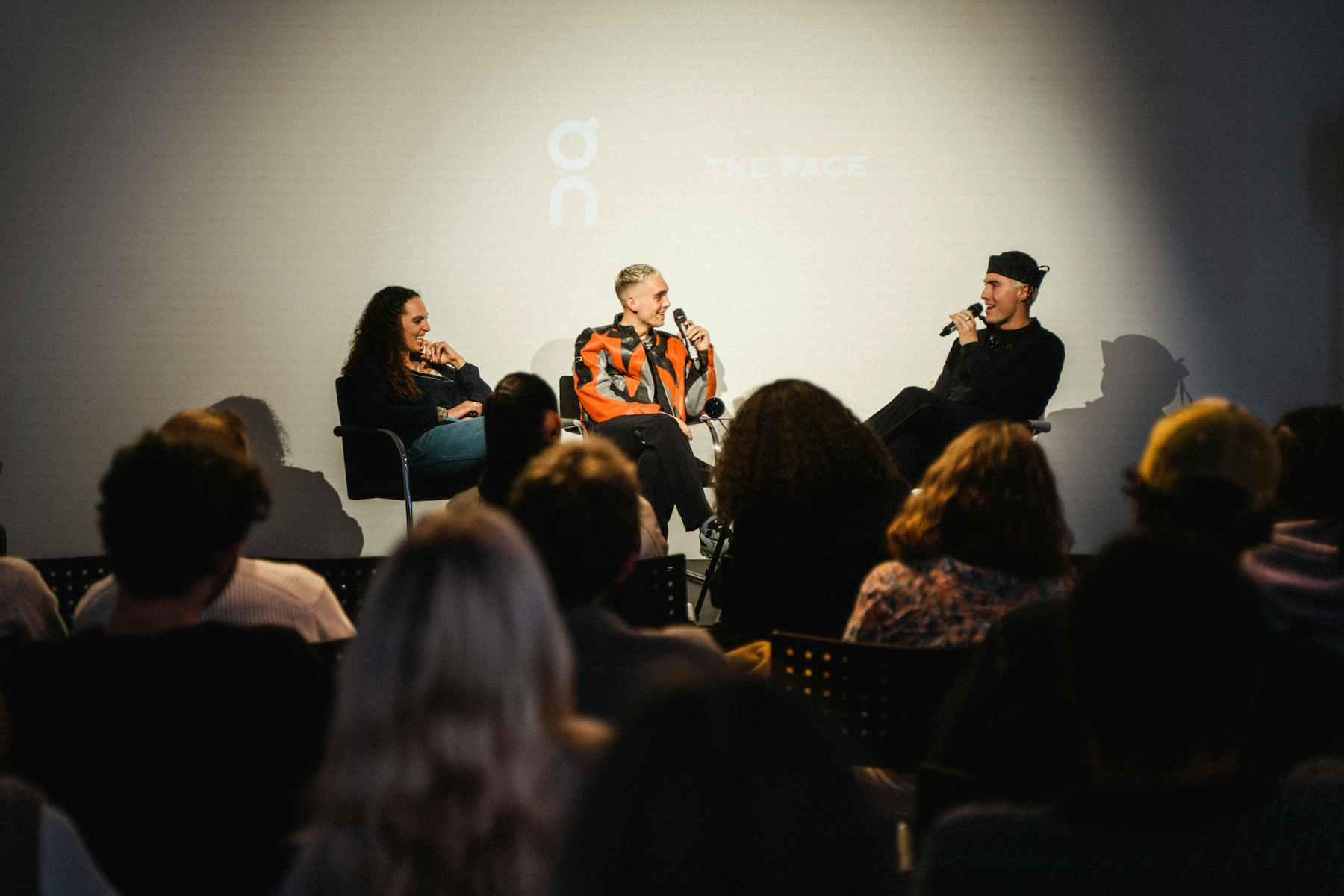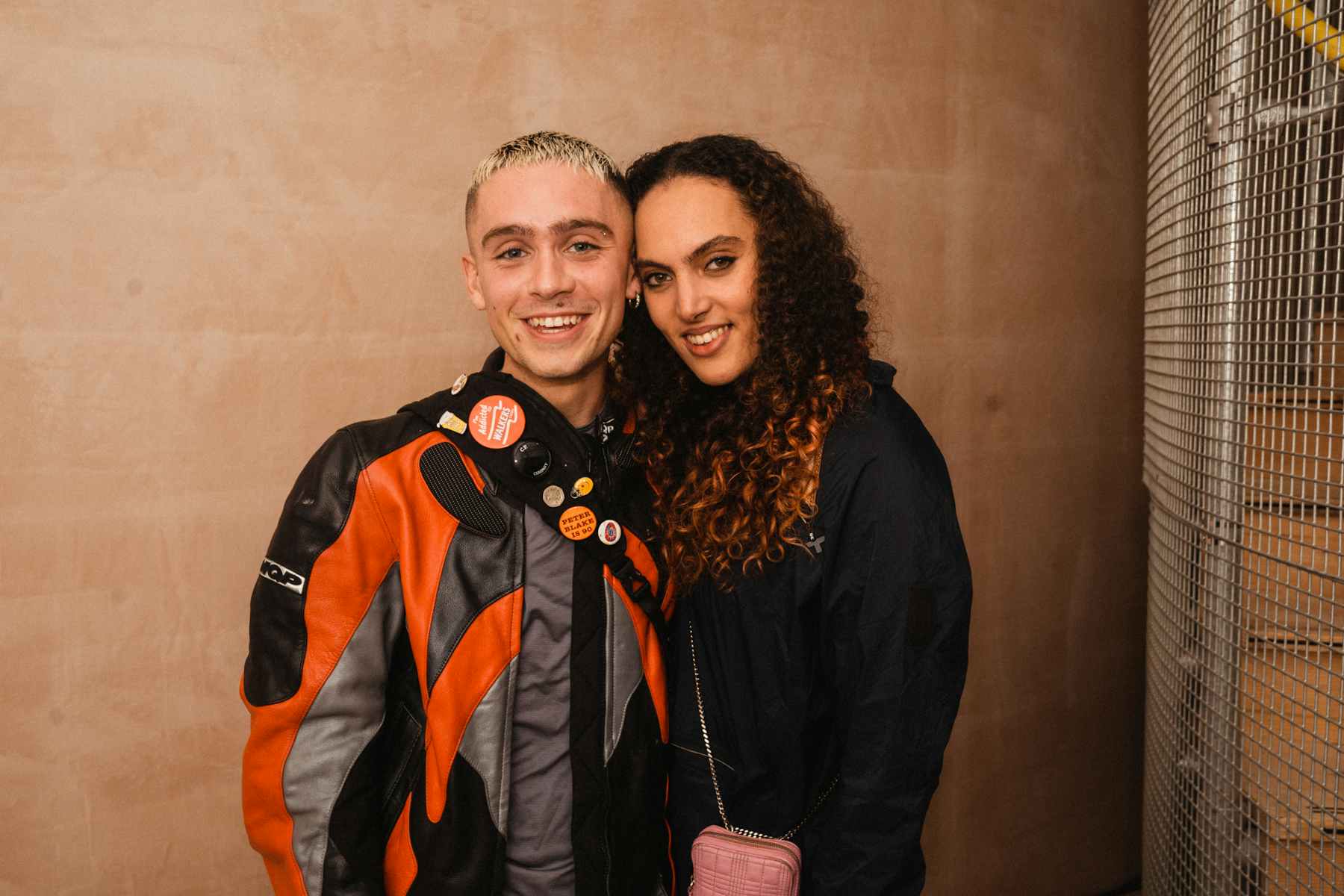 Jordss played a set of classic bangers during the opening party
Jordss was one of the original four creatives taking part in the project. Sadly, she wasn't able to run the marathon due to health issues, but she ran the soundtrack for the Point2 opening party with a playlist of pure, no-nonsense bangers: think One More Time, Music Sounds Better With You and – obviously, it's 2022 – Baddest of Them All. Jordss was followed by Lagoon Femshayma, who kept the party going.
Halfway through, the dancefloor was live-streamed onto the big screen with some very-clever projection work, meaning you and everyone else could enjoy watching your own flailing Gin Sling-filled arms nearly taking out one of On's shoe displays.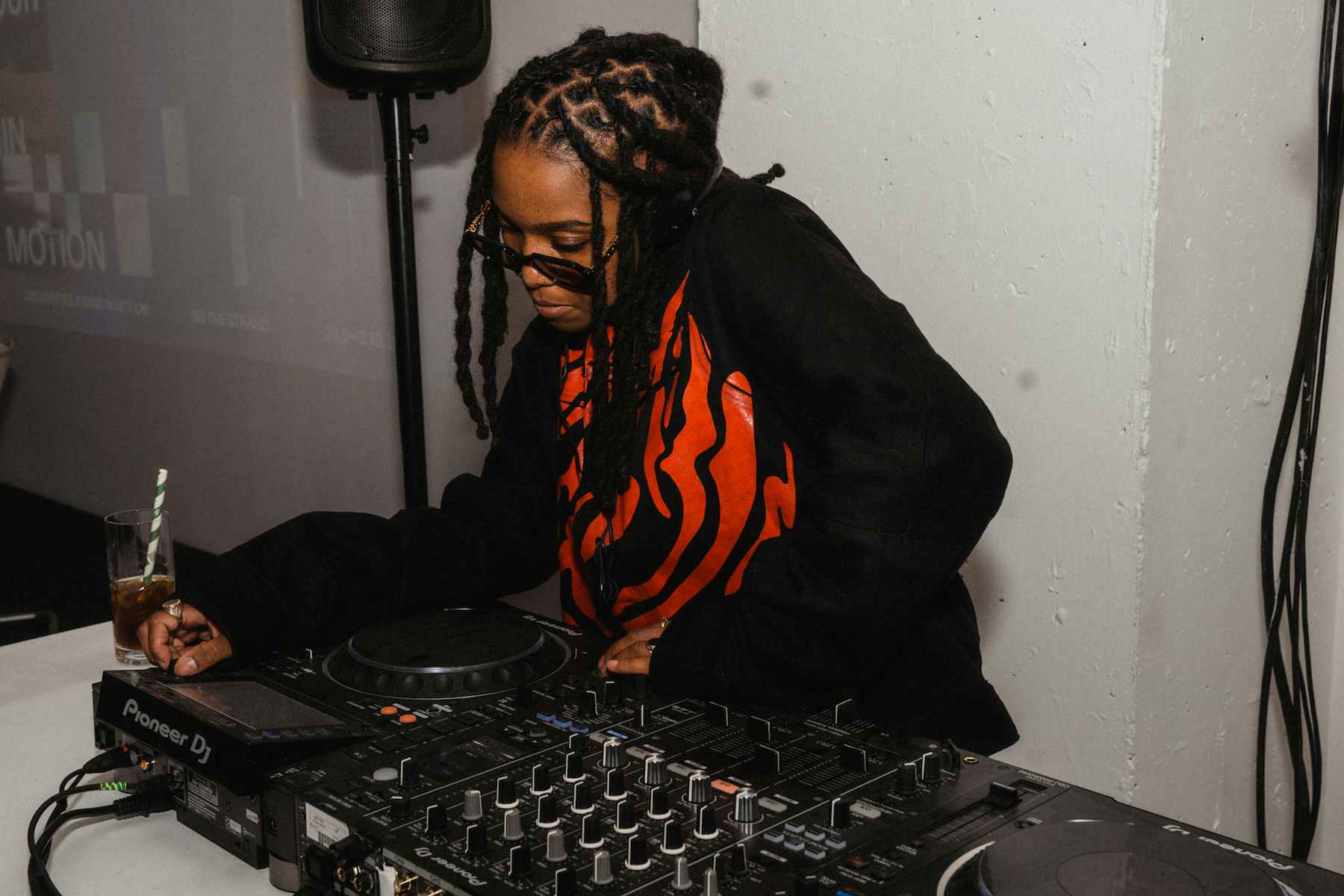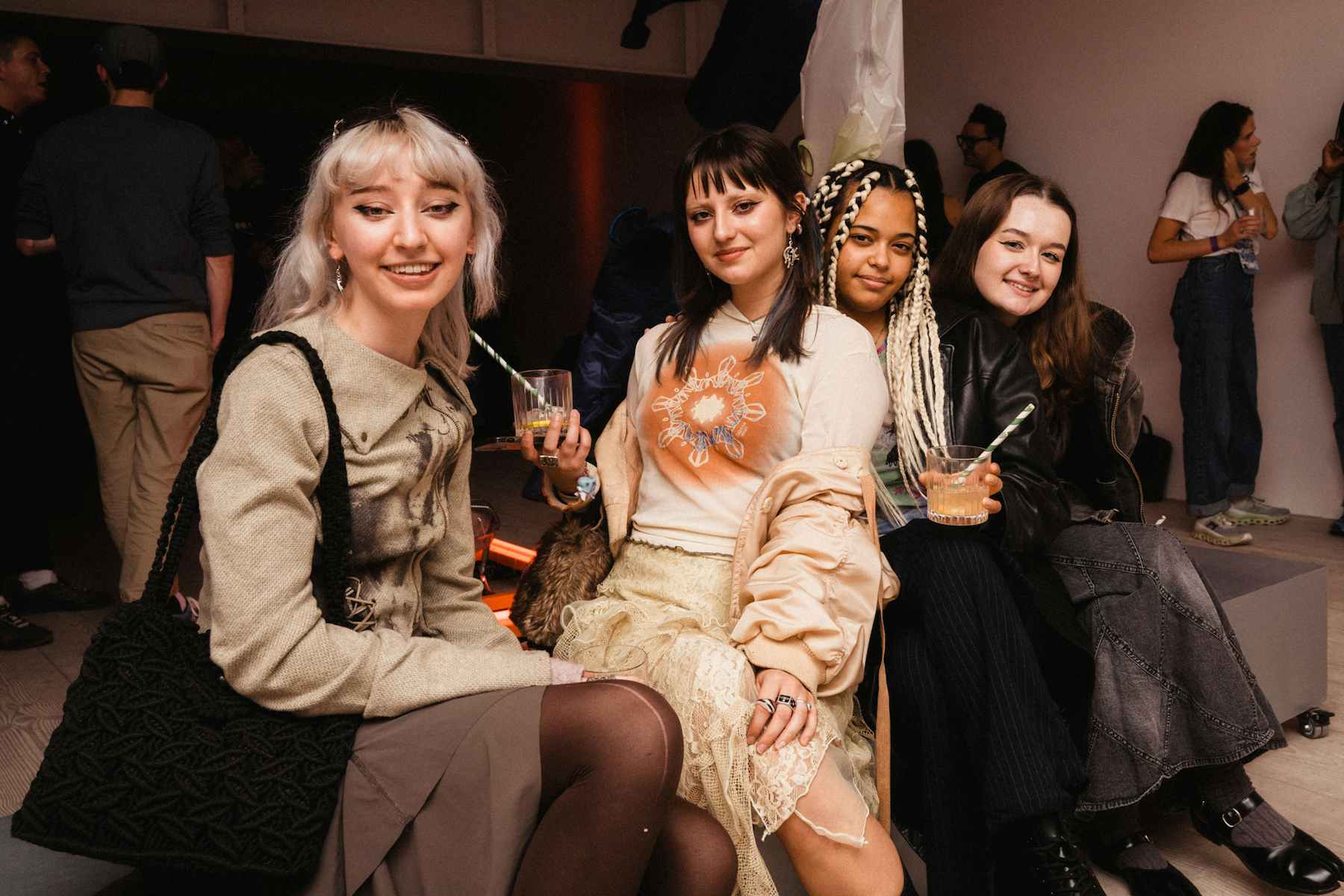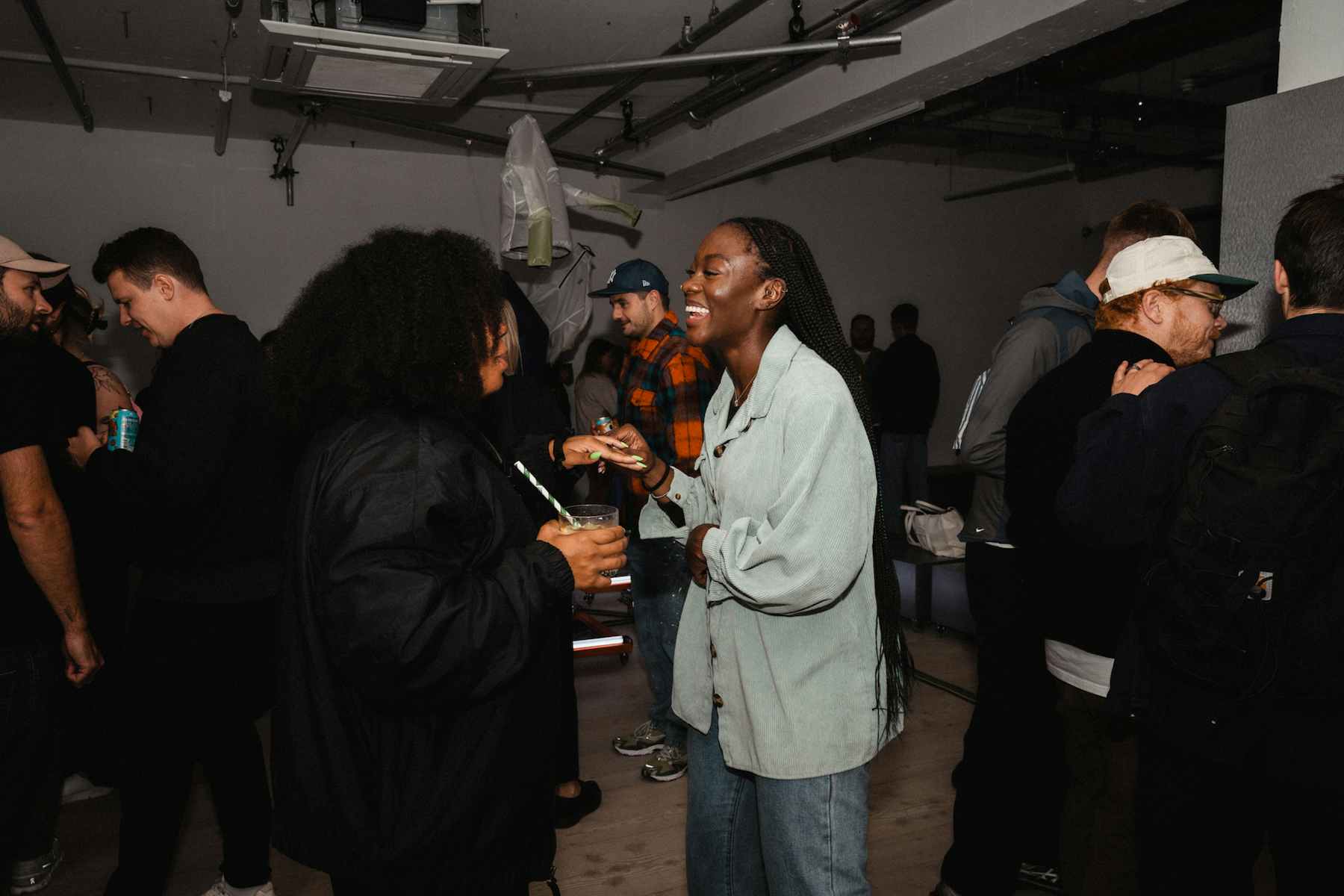 On showed off their shoes via a chic, minimal display in the centre of the space. Alongside the Cloudflow and Cloudracer classics were the Cloudneos, the brand's entirely recyclable shoes available on its Cyclon subscription surface, undyed and outrageously lightweight at just 260g. They're also made of beans, like actual beans, creating something less pulses and legumes, more pulse rates and leg drills.