Walking around Tokyo is never, ever pedestrian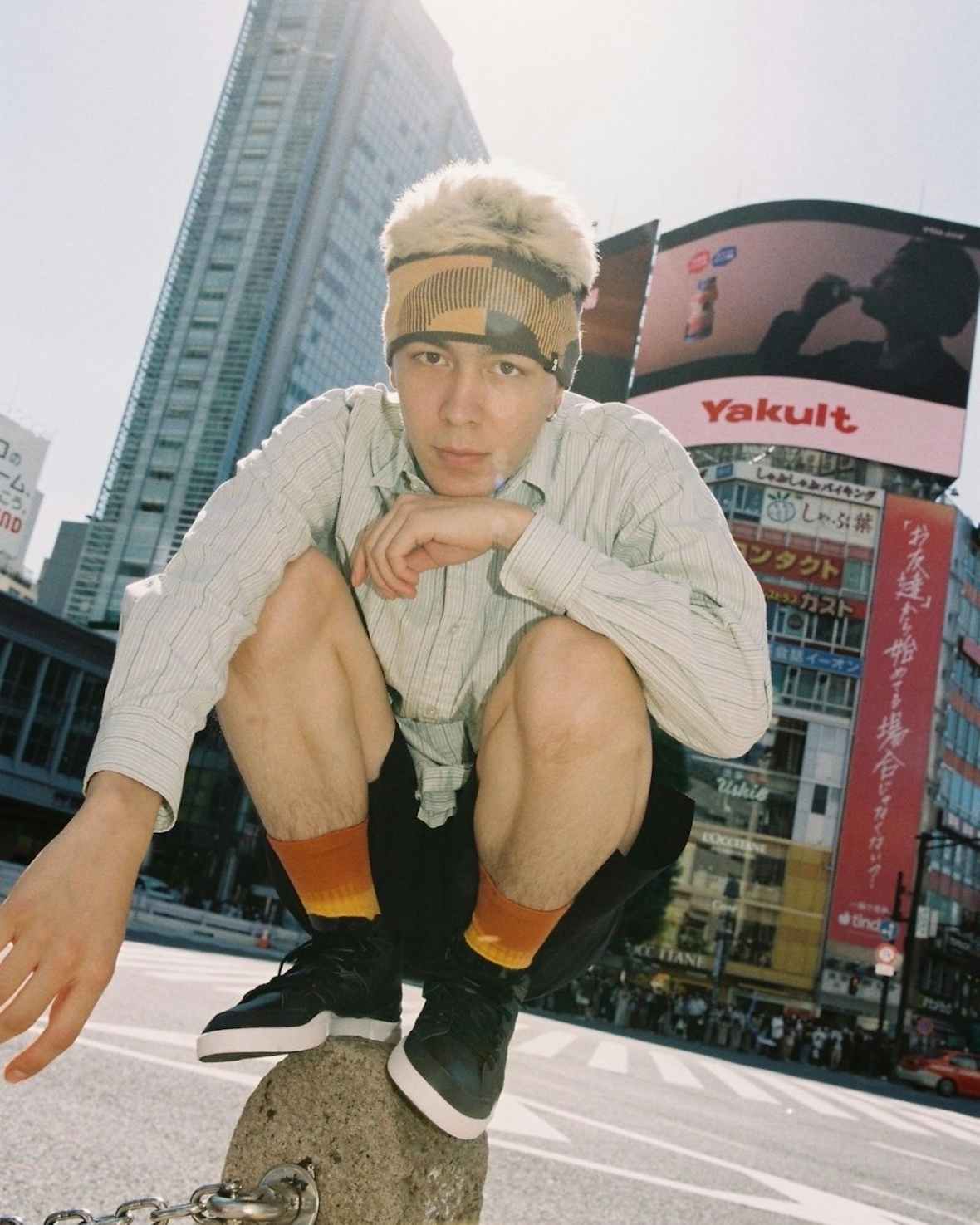 We invited four Tokyo-based creatives to visit running brand On's new immersive store and take us to their most-treasured spots in the city.

As the most populous city in the world, walking around Tokyo might feel daunting, but it's never dull. Neon but not totally neo, its futuristic skyscrapers sit alongside ancient temples, while cherry blossom trees and pristine parks cut through the endless screens and signs.
Sure, these days TripAdvisor and Google Maps can give you a pretty decent snapshot of must-see places, but suggestions from locals are always superior, offering hidden gems and secret spots to help you dodge the snap of the tourist trap and see what the city's really about.

Recently, we partnered with Swiss running brand On to celebrate its new immersive store, enlisting the help of four talented Tokyoites. Located in the legendary subcultural and fashion hotpot of Harajuku – where FRUiTS was shot, no less – it's a properly interactive flagship. The changing rooms are infused with Alpine scents and sounds, while a 3D-printed boulder replicating a rock from Switzerland's Engadin Valley, the birthplace of On, holds court in the basement. Plus there's a futuristic Magic Wall of shoes to keep you on your toes.

We tasked our creatives to style themselves in their favourite On pieces and explore the metropolis on foot to give us a snaphot of their favourite places. So, it's time to get your Clouds on; let's meet the four and go tour Tokyo…

Image-maker and self-proclaimed ​"modern renaissance man" Gakuyen creates mixed-media work focusing on youth culture and the nocturnal side of Tokyo for major brands like Palace, Gucci and Calvin Klein. He took us to neon-lit Shinjuku, the slightly-more-relaxed Shimokitazawa District and finally Asakuksa to visit Sensō-ji – the city's oldest (built in 645 AD) and most colourful Buddhist temple. They're all places Gakuyen likes to visit every week. ​"The difference in landscape between parks, urban architecture and centuries-old temples and shrines makes Tokyo a unique and visually inspiring setting," he tells THE FACE.

Actor and director Mori Kanata centred his tour on Yoyogi Park, Shibuya, telling THE FACE: ​"It's a place where I can relax in the middle of the city. I can work out here, drink coffee and sleep." After soaking up some sun, Kanata took us over to Yoyogi National Stadium, where he used to train as a figure skater. Built in 1964 for the Tokyo Olympics, the stadium is famous for its incredible suspension roof design and served as the perfect backdrop for a shoot. To finish, Kanata headed to Minato for a visit to Tokyo Tower, the second-tallest building in Japan.
Elena Kendall is a certified local it-girl. The model, who's featured in campaigns for brands like Palace, Calvin Klein, Edwin and more, hit up Shibuya's new Miyashita Park – an ace meet-up and shopping spot for her and her mates – before heading to the nearby terrace of cult Cafe Bohemia for a caffeine hit. To finish, Elena took us to Tsutaya Books at the Daikanyama T‑Site, a three-building complex housing books, magazines, art and more, where she goes to relax and read mags. Maybe she's reading THE FACE right now…
TikTok creator and model Matheus has clocked-up hundreds of thousands of followers for his off-the-cuff videos. He showed us Shibuya station – the most beautiful in the city, he reckons – and ​"the most Tokyo-est thing" he could think of: Shibuya's instantly-recognisable Scramble Crossing. Mattheus also took a pit stop at PIZZANISTA! The Harajuku pizza joint is sister spot to legendary skateboarder Salman Agah's downtown LA restaurant and also serves as a gallery, pop-up clothing store and hangout spot frequented by cool kids and skaters from all over the city.