FRUiTS: the Tokyo style mag is ready for a comeback

Twenty-five years since FRUiTS began and five years since it was canned, its founder and THE FACE's Beabadoobee cover photographer Shoichi Aoki is set to replant the seeds of the underground style bible.
There are many reasons why a mag might cease printing. Sometimes, it's the high drama of ​"creative differences" aired in a boardroom, or the target market becoming too niche, or the brand's shoestring budget finally tripping itself up. Or, you know, the printer might just run out of ink.
Tokyo-based FRUiTS magazine, though, topped the lot when it topped itself. ​"There are no more cool kids to photograph," said its editor Shoichi Aoki with delectable bluntness back in February 2017. With that, the brand was dissolved and Aoki returned to other projects, leaving a gaping hole in the fabric of underground fashion and a slew of sad, albeit colourful, stans.
For FRUiTS, running out of cool kids to photograph was fatal – equivalent to, say, fishing monthly Total Carp trying to continue after carp go extinct. Since its very first issue in 1997, the magazine's recipe remained near-identical: take to the streets of the Harajuku district, the centre of Japanese youth culture, shoot a full-page portrait of a said ​"cool kid" wearing some drip, include some basic facts about them, rinse and repeat.
While it stuck to a pretty rigid format, it never risked feeling samey. We might think that being inundated with a myriad of micro-trends is new, but FRUiTS was doing it years ago. The Harajuku district, in terms of innovative, maximalist fashion, was the suburb that kept on serving and FRUiTS caught ​'em all: cutesy Kawaii dresses, Gosurori's uncanny twist on the style and, most frequent of all, Decora's sweet-shop kitsch. The colours were mind-altering, with acid-trip palettes atop asphalt backdrops.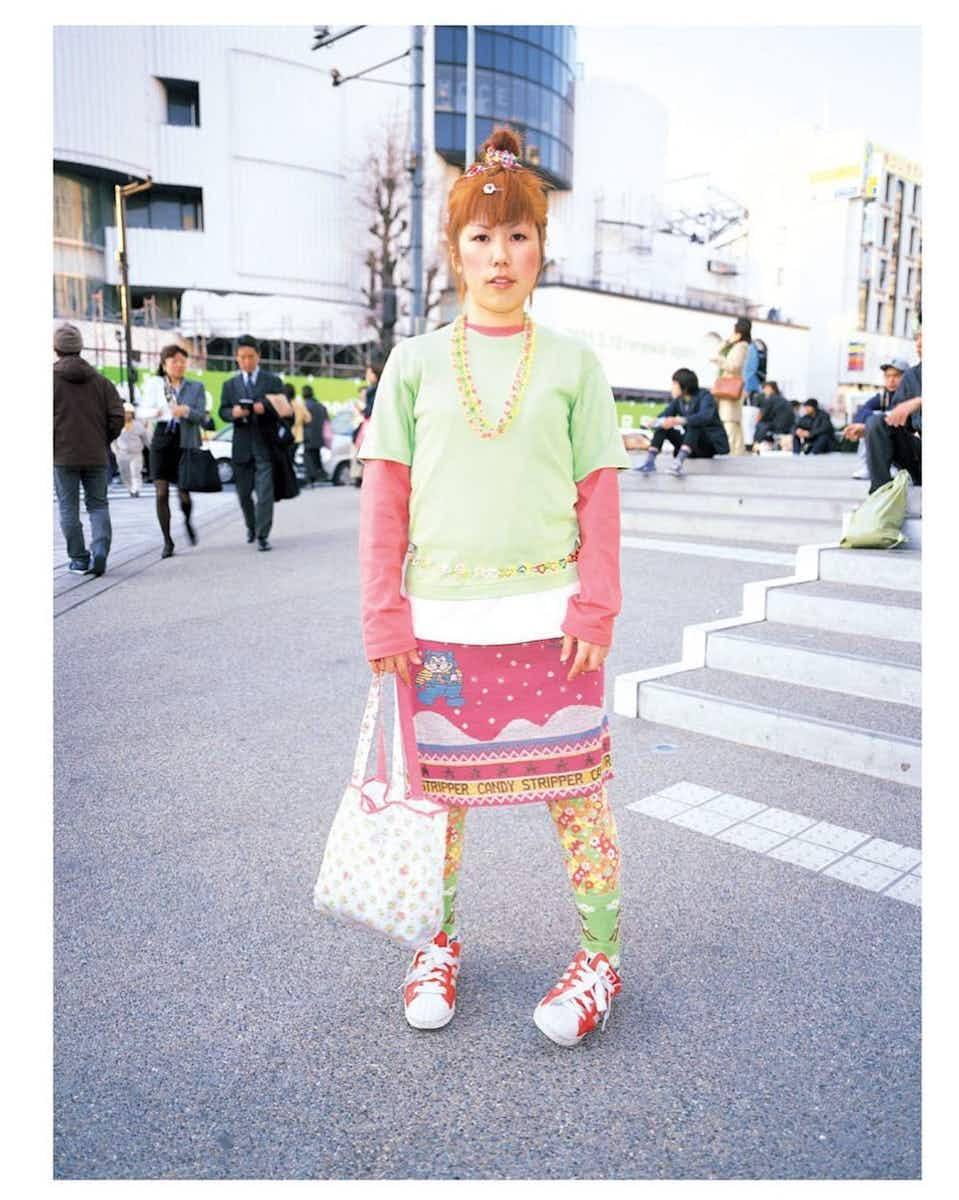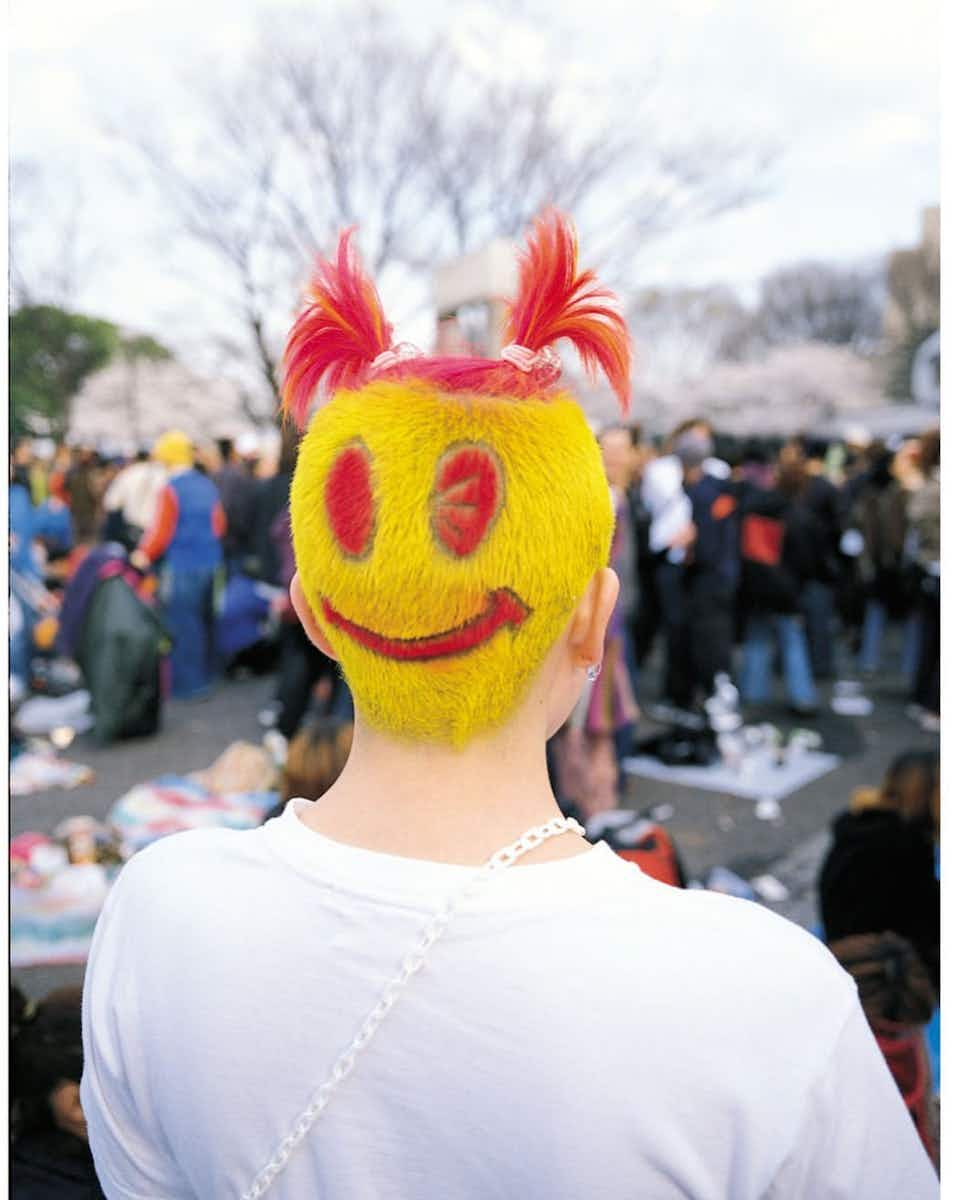 Call it the Y2K reboot, the age of nostalgia or whatever, but even the magazine's style of photography still feels contemporary. Shot candidly in full-length portraits, it's simultaneously golden-era ​'90s fashion photography and yet vividly futuristic, focusing on the subjects and their looks rather than Aoki's own outside vision. It paved the way for a new kind of internet-friendly street style that would find its way onto early-'00s MySpace pages and, later, Tumblr – one shot speedily, kerbside and without concern for including half-cropped commuters or out-of-focus students in the background.
Wildly, it's been 25 years since the mag's inaugural issue. Aoki, though, remembers its inception like it was yesterday. "[My memory of it is] not like floating time, but like the pages of a book," he says, enigmatically. And he's well aware of its titanic legacy. ​"I know FRUiTS' influence on the world to some degree," he admits. ​"But the important thing is that the world became aware that young Japanese people – who used to be known as homogeneous – are creative and individual." The impact of this, he thinks, goes far beyond a surge in sales of Smurf-blue leg warmers. ​"It is very important for world peace."
Aoki holds no punches when discussing FRUiTS' hiatus and whether some of the cool kids still around would have disagreed with his decree of their extinction. ​"There were no such [cool kids] existing at that time," he says. Yet, in the five years since FRUiTS was canned, it has found a new audience of hip young things thanks to its flowering digital presence. Over on TikTok, a search of ​"fruits magazine" brings up countless video montages of the style bible's archive pages – and thousands of Gen Zers are tuning in. One follower even went as far as to proclaim that they're ​"using fruits mag as inspo until I d*e". Dramatic, sure. But that's the unwavering spirit of FRUiTS' influence for you.

Chris Tordoff, a Manga editor and FRUiTS enthusiast, founded FRUiTS Magazine Archive in 2019. It's an extensive Instagram account dedicated to posting thousands of the magazine's hyper-coloured backlog of images for its many fans (116k, to be exact). Its followership is now just a fraction shy of the magazine's official account, testament to Tordoff's relentless, careful curation. One such follower is our new cover star Beabadoobee, shot by Aoki, a hero of hers.
Since her explosion in 2020, the musician's style has been lauded as much as her music – a Gen Z‑friendly mash-up of subcultures past and present, chopping up grunge from the ​'90s, emo of the early-'00s, today's swap-happy styles of Depop and the striking subversion of FRUiTS.

​"I've been following FRUiTs for years," Bea tells THE FACE via email. ​"It's always been a bit of a go-to for me and it's definitely influenced my style from a far. To work with Shoichi Aoki was a dream, a real ​'pinch me' moment. I respect what he's done so much and having him shoot me for the cover of THE FACE was amazing. I love his photography and he was so fun to work with! He hadn't been to London for 25 years so having him over for this was so cool. I'm going to take him out for dinner when I'm in Tokyo later in the year!"

But while the magazine has found a new audience, Tordoff agrees with Aoki by the time it folded, the wave of cool kids that inspired FRUiTs had long gone: ​"It was harsh, but true. Having spent a lot of time in Harajuku in recent years, it was clear that the roots of Harajuku's iconic subcultures had been forgotten and replaced by a kind of fairground parody of itself.
"I discovered FRUiTS not long after its launch in 1997," he continues, nostalgically thinking back to the mag's early beginnings. ​"By this point, I had already been a low-key obsessive of Japanese manga thanks to the works of Otomo Katsuhiro, Hara Tetsuo and Masamune." Channel 4's series of late-night mini-docs on Japanese youth culture led Tordoff to come across FRUiTS. His world immediately ​"exploded".
It wasn't just his world. FRUiTS put Harajuku on the map for tons of subterraneans across the globe. ​"It introduced Harajuku subcultural trends to the world," he says. ​"The evolution of Harajuku street fashion was organic and unpredictable, with kids literally creating their own styles at home and exhibiting them on makeshift runways via the streets of Harajuku."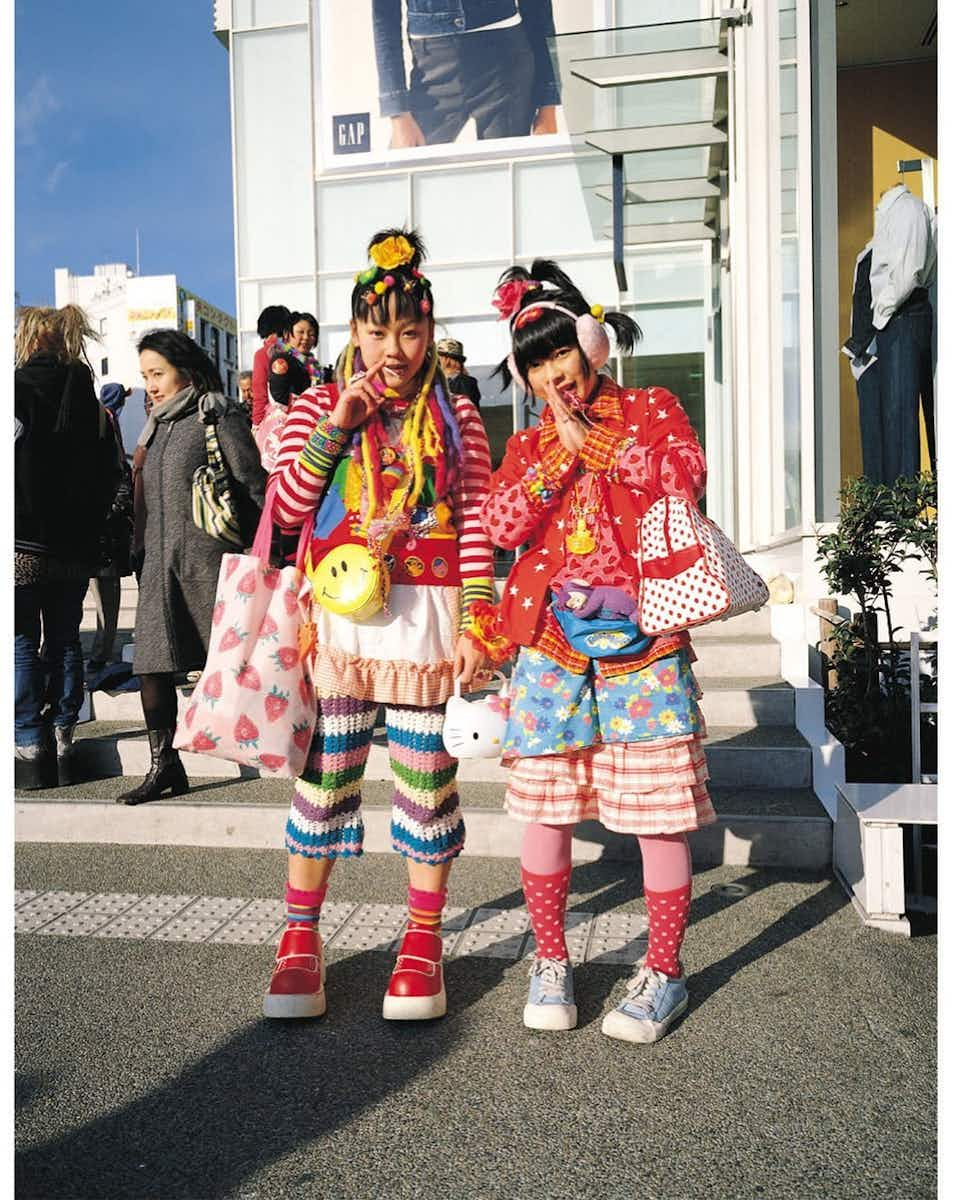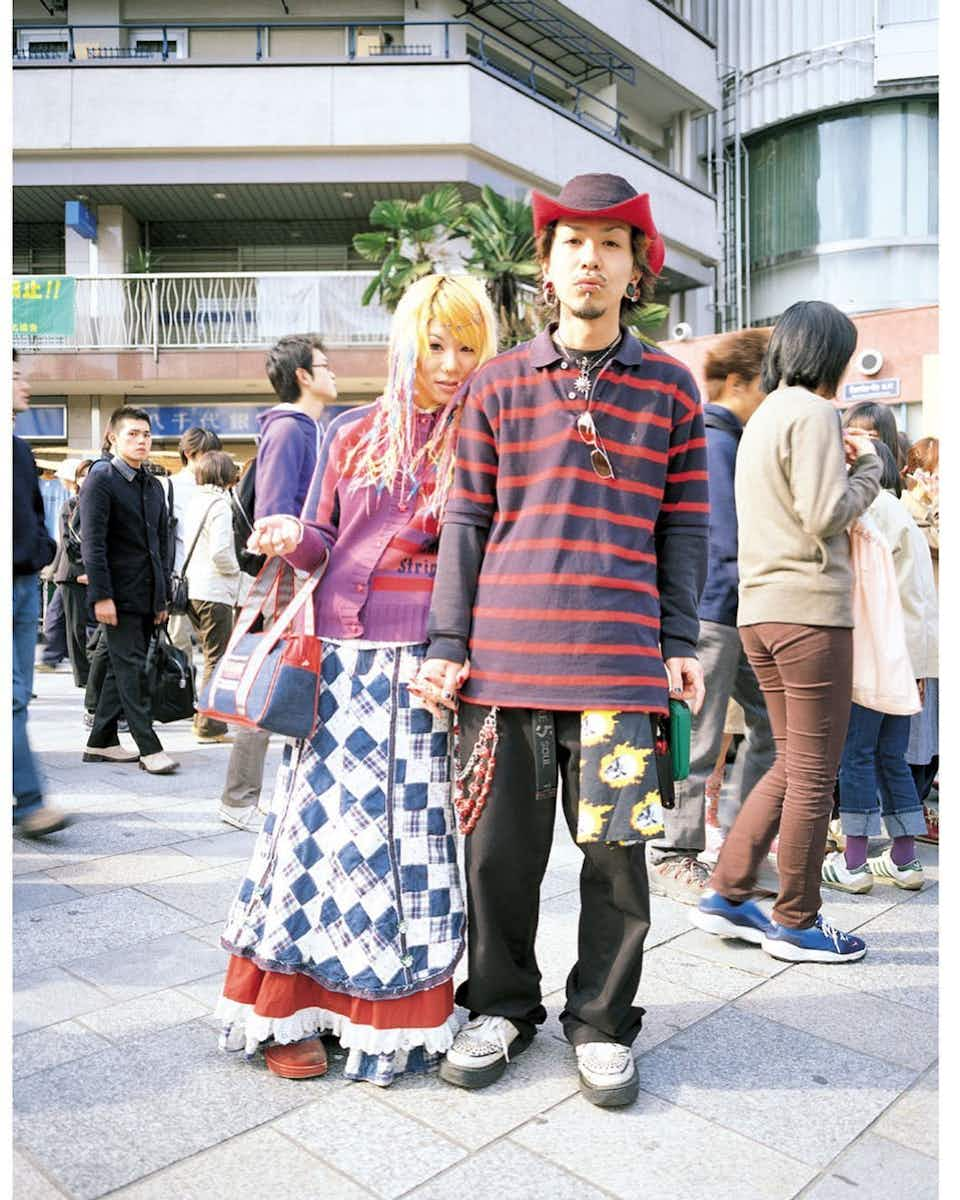 The mag didn't just document the district – it was born out of it. ​"Aoki had an office in Harajuku so he could observe and document this fashion revolution in real time," he explains. Support also came from further afield, though. ​"As for exposing Harajuku to the wider world through FRUiTS, it's thanks to the UK publisher Phaidon. In 2005, they published an anthology of FRUiTS images in their book Fresh FRUiTS. We get comments daily mentioning how it was a huge source of inspiration for our audience."
Tordoff's own audience came about when he pinged a message to Aoki in 2019. ​"I had the idea to send out my CV to publishers in Tokyo in the vain hope of continuing my career in the industry. Six months later and firmly settled in Tokyo, Aoki-san replied!"
This led to a coffee and brainstorm sesh that planted the seeds for a big FRUiTS revival. ​"I pressed home how important Instagram is as a platform, especially for the fashion industry, and suggested a retrospective of FRUiTS to coincide with the anniversary," he says.
By this point, things weren't just changing on screen, but on the streets, too. Had the cool kids resurfaced? Aoki seemed to think so. In 2020, he spoke to Dazed and waxed lyrical about the influence of Balenciaga's creative director Demna Gvasalia, and the late Off-White founder and Louis Vuitton Men's creative director, Virgil Abloh, arguing their vanguard designs had reinvigorated Harajuku culture. ​"I thought that Demna carefully turned the switch to a new period of fashion and Virgil definitely," he tells THE FACE now. ​"I think that was a revolution."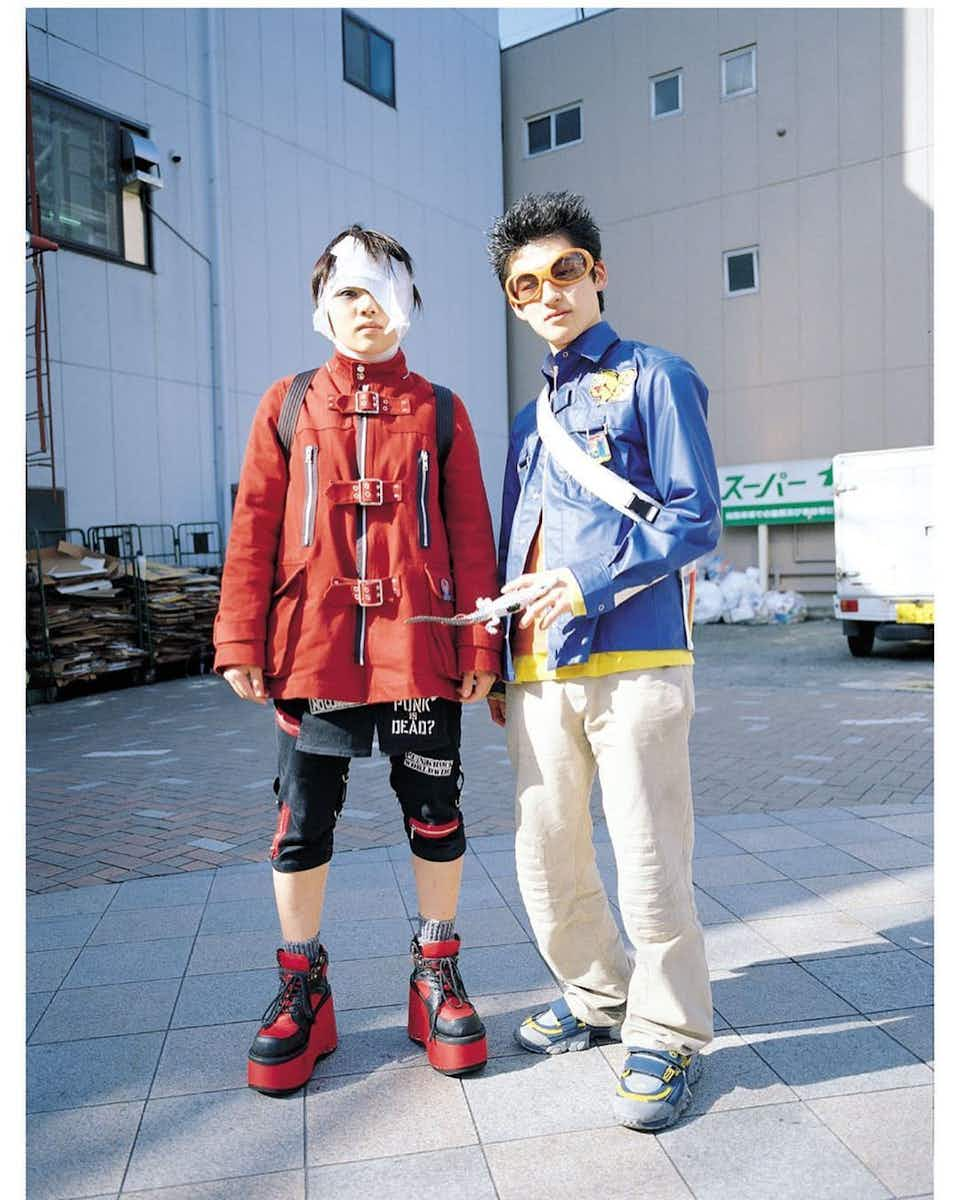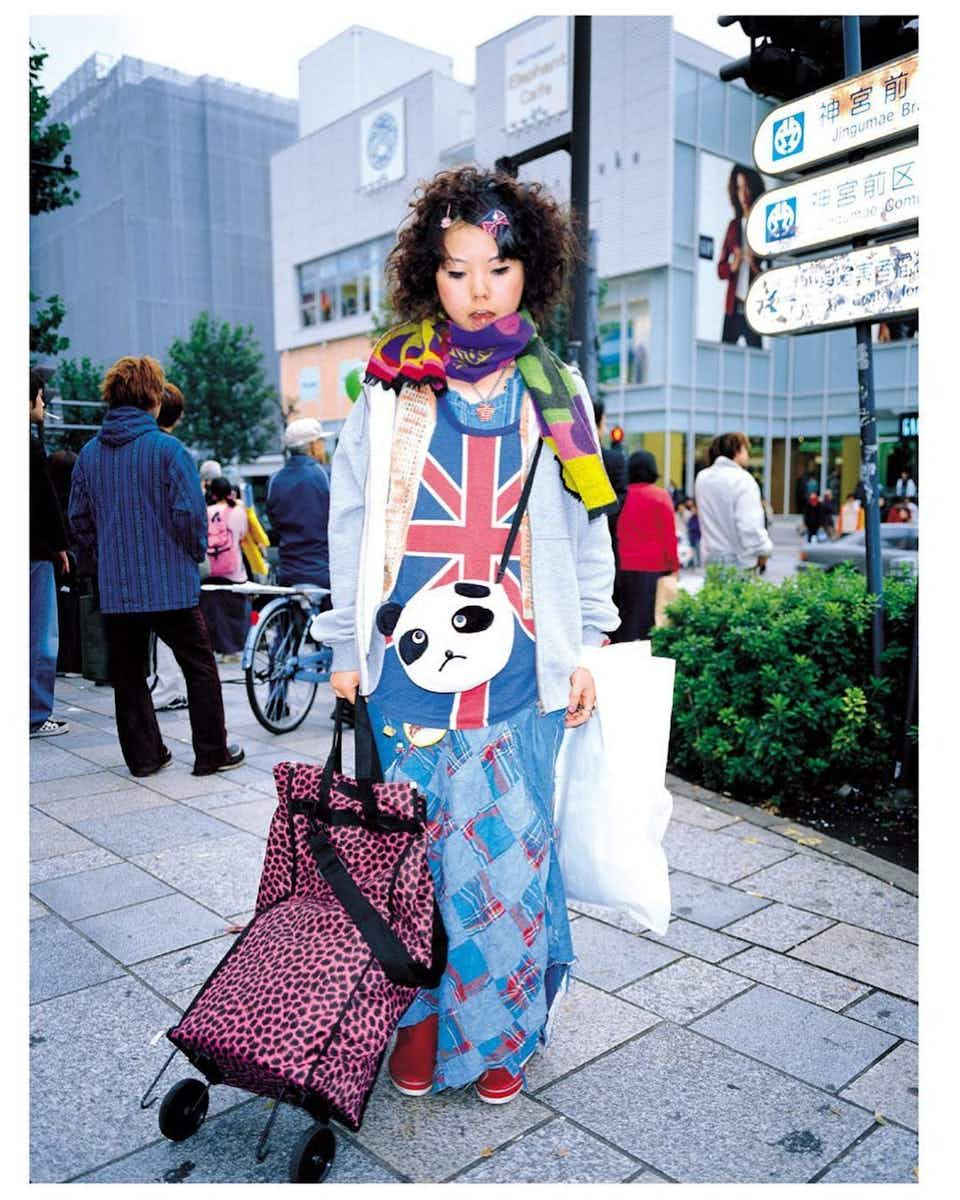 For Tordoff, the proof is on the ground. ​"The roots are fighting for growth again. There is definitely a marked change in Harajuku these days, with kids being influenced by Western brands, yet juxtaposed in a very Japanese way when pairing with unexpected pieces," he explains.
"I think the pandemic had a large hand in this, as the droves of tourists that once engulfed Harajuku have ceased and allowed the kids to find their style voices. Harajuku can breathe again."
Which brings us back to the word on the street right now: FRUiTS, it seems, might actually be returning. Following a hotpot of rumours, a lookbook for Heaven by Marc Jacobs, an NFT collaboration (is nothing sacred anymore?) and an event with SKNGRL, Aoki is eyeing up a comeback for the mag. ​"Yes, I'm trying to. The problem is the magazine industry has become an unprofitable business. I need to make a profitable system and am looking for ideas," he says.
Tordoff is optimistic. ​"I'm delighted to say the rumours are true, though in what way FRUiTS will return is still up for debate," he reveals. ​"I for one would love to see FRUiTS in print again, but it's a case of thinking creatively and realistically about how this can happen in the digital age. It's very much a case of ​'watch this space'."


More like this