In the driver's seat with Opening Ceremony's Humberto Leon
The designer and creative director takes THE FACE for a spin, shares tips for a Lunar New Year feast and reveals big plans for the brand's 20th-anniversary celebrations.
It's a crisp, sunny morning in Los Angeles and Opening Ceremony co-founder Humberto Leon is cruising through the city on the school run. ​"I'm being very LA right now!" he laughs, his camera phone strapped to the dashboard.
Right now, his schedule is even more packed than usual. Not only is the 46-year-old – designer, creative director and head of a multi-brand retail legacy – celebrating Opening Ceremony's 20th anniversary with a series of high-profile collabs, but the label has also just launched its festive Lunar New Year collection. That's quite the moonshot.
If we reverse back, Opening Ceremony's adventure began in 2002, when Leon and his business partner Carol Lim launched their first bricks-and-mortar boutique in New York. Even then the duo had one vision in mind: to elevate international emerging designers and share them with the world.
The now-closed OC flagship store in SoHo made a name for itself as the destination to access game-changing designers and was the first home for brands like Acne, Jacquemus and Havianas. ​"Through the years, we've been the place to help really voice brands and allow projects to flourish," Leon says. ​"It's something that I really love about the brand that we've been able to build."

Leon and Lim had first met each other nearly 10 years prior, when they were both 18-year-old freshmen at the University of California, Berkeley. Remaining best buds after graduation, they took the plunge into separate corporate jobs at Deloitte, Gap, Bally and more before reuniting to follow their entrepreneurial fashion dreams.
"Throughout our friendship, we've always been there to support each other," says Leon of the secret to a successful, long-lasting partnership. ​"Almost 30 years later, we have a friendship that goes beyond our business, somebody to share everything with, the happiness and the frustrations."
Together they went on to launch two further permanent stores across LA and Japan then, in 2011, became co-creative directors at Kenzo.
During their eight-year reign at the French house, the pair showcased the first-ever all-Asian show, with 87 models representing a collection that was inspired by two Asian icons: musician Ryuichi Sakamoto and model Sayoko Yamaguchi. ​"That was exciting for us," says Leon on the importance of inclusivity. ​"This was seven years ago when the world wasn't talking about things like this." But from hair and makeup to photography, the pair have long had representation at the forefront of their mind. ​"We're always lending our platform to talk about something bigger than us."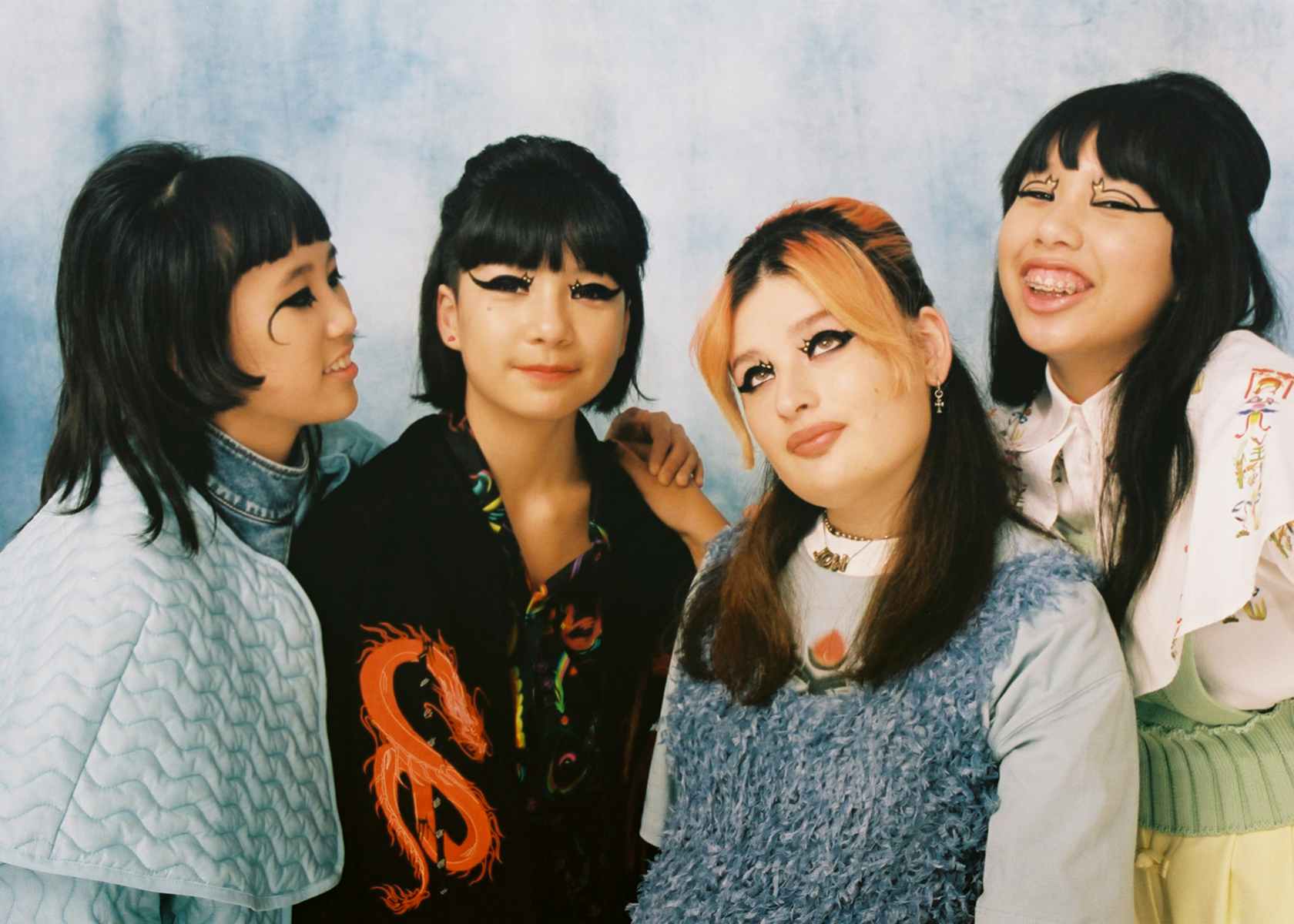 In that lineage, now comes Opening Ceremony's Lunar New Year collection, honouring the duo's shared Asian heritage.
Immortalising the brand's iconic, oversized sweatshirts, first launched in 2012, the four-piece capsule of hoodies and T‑shirts can only be described as meta. ​"I thought it could be really cool if the garment itself became a logo," explains Leon. ​"We went with a red colour scheme as it signifies prosperity and luck in Asian countries. It's a tongue-in-cheek way to celebrate the Lunar New Year, reworking a classic."
Enlisting the photographic skills of Sandy Kim to shoot the campaign, Leon and Lim were keen to have a collaborator who could relate to the annual holiday. ​"I wanted somebody who could really connect and tell a really holistic picture of what the celebration is. I'm a huge fan of Sandy and it's exciting to see her as part of our world."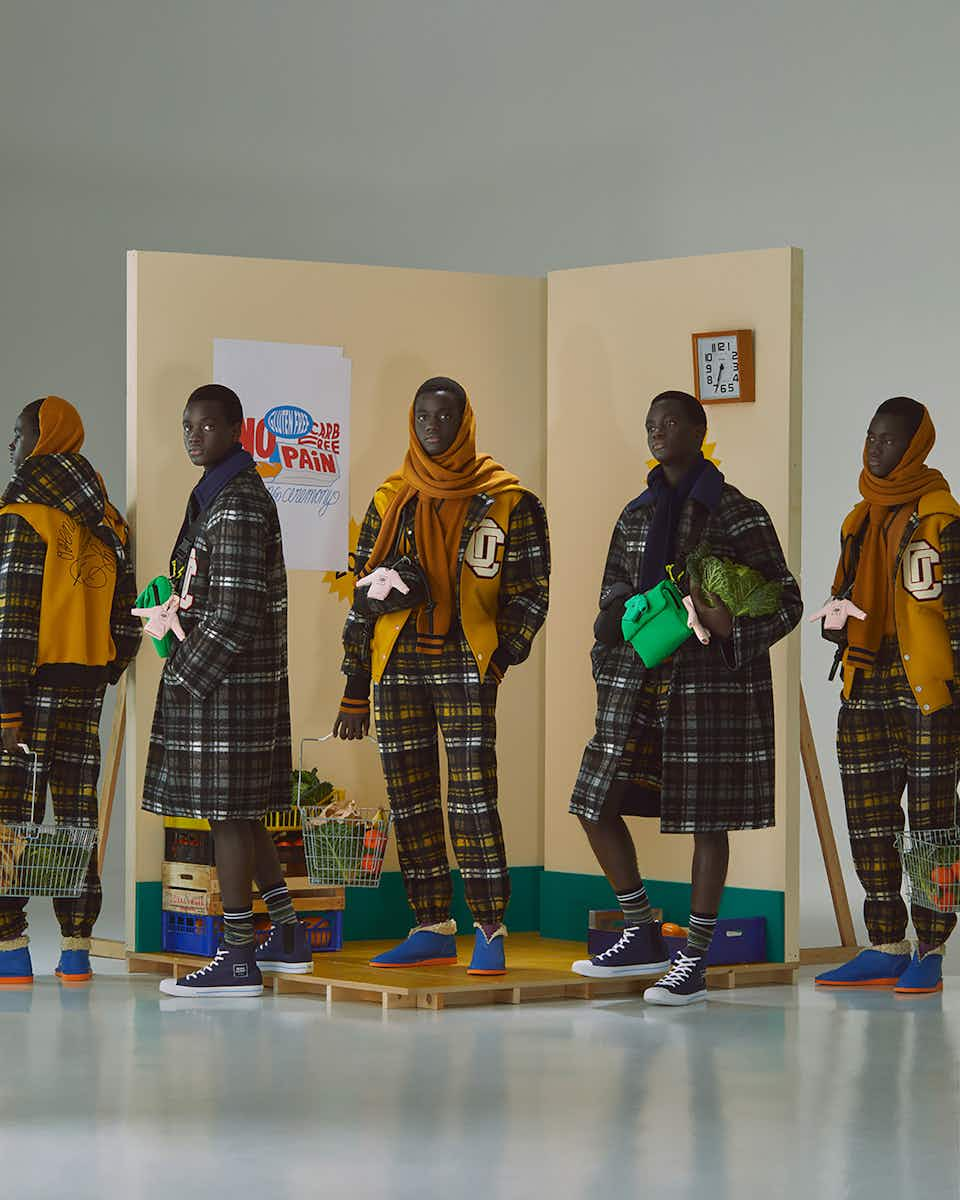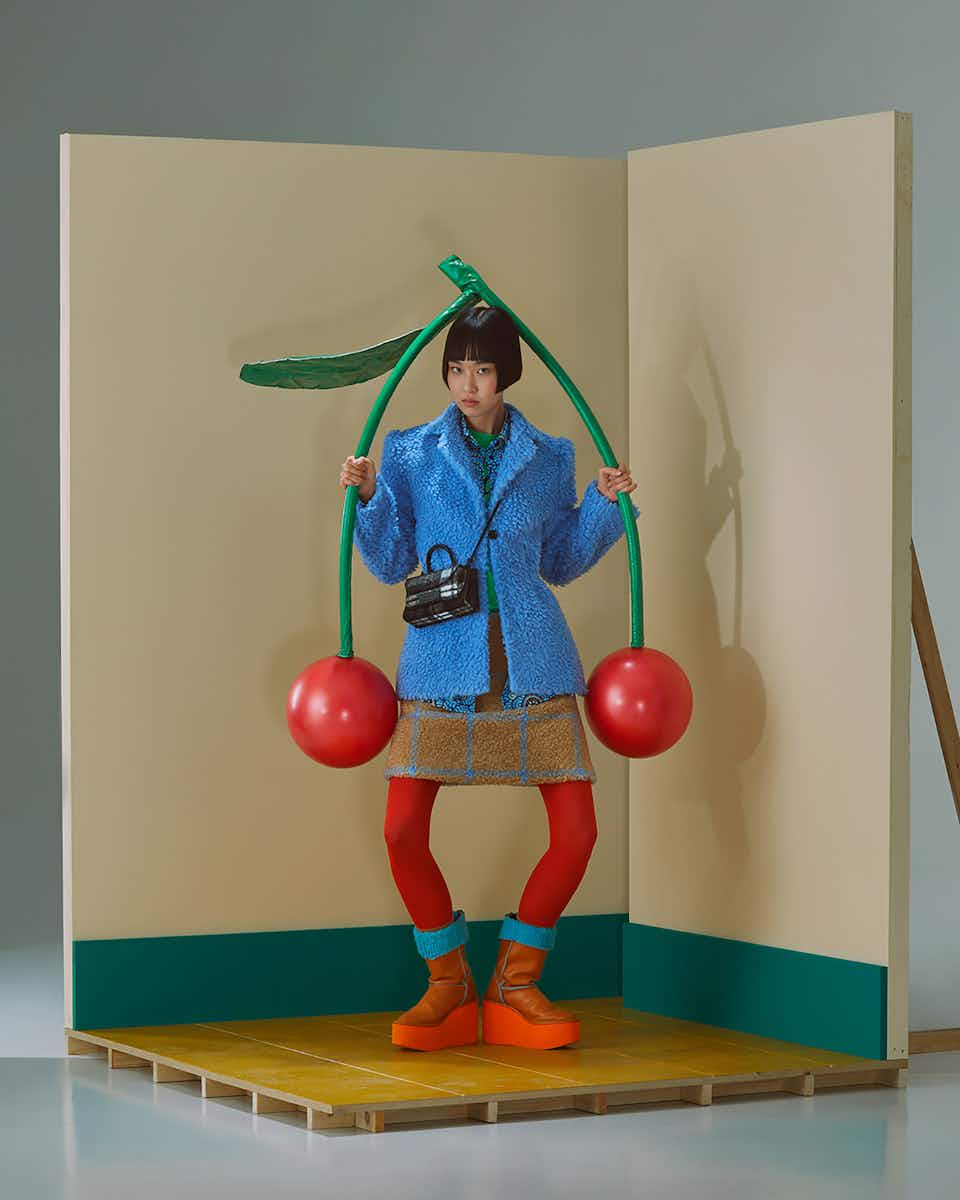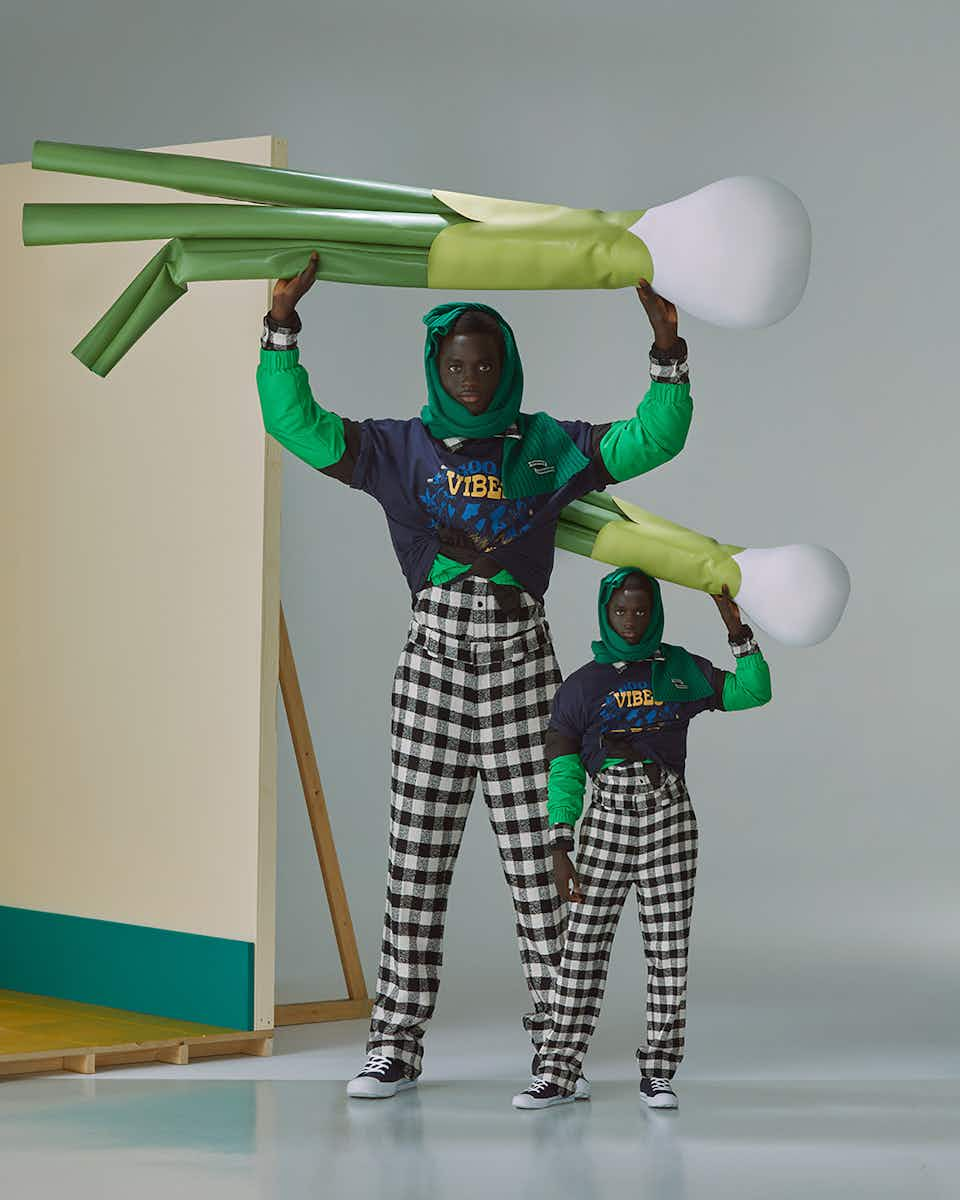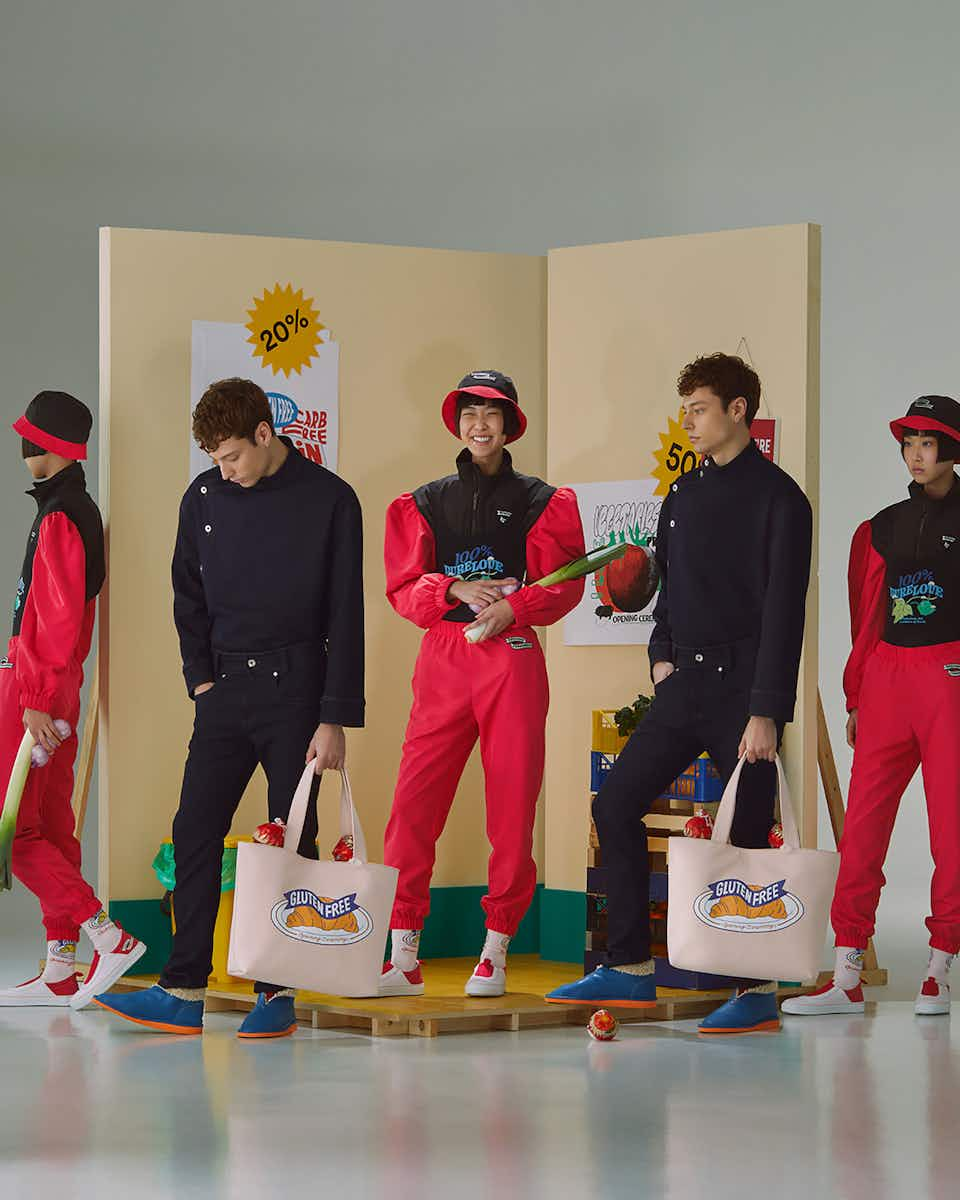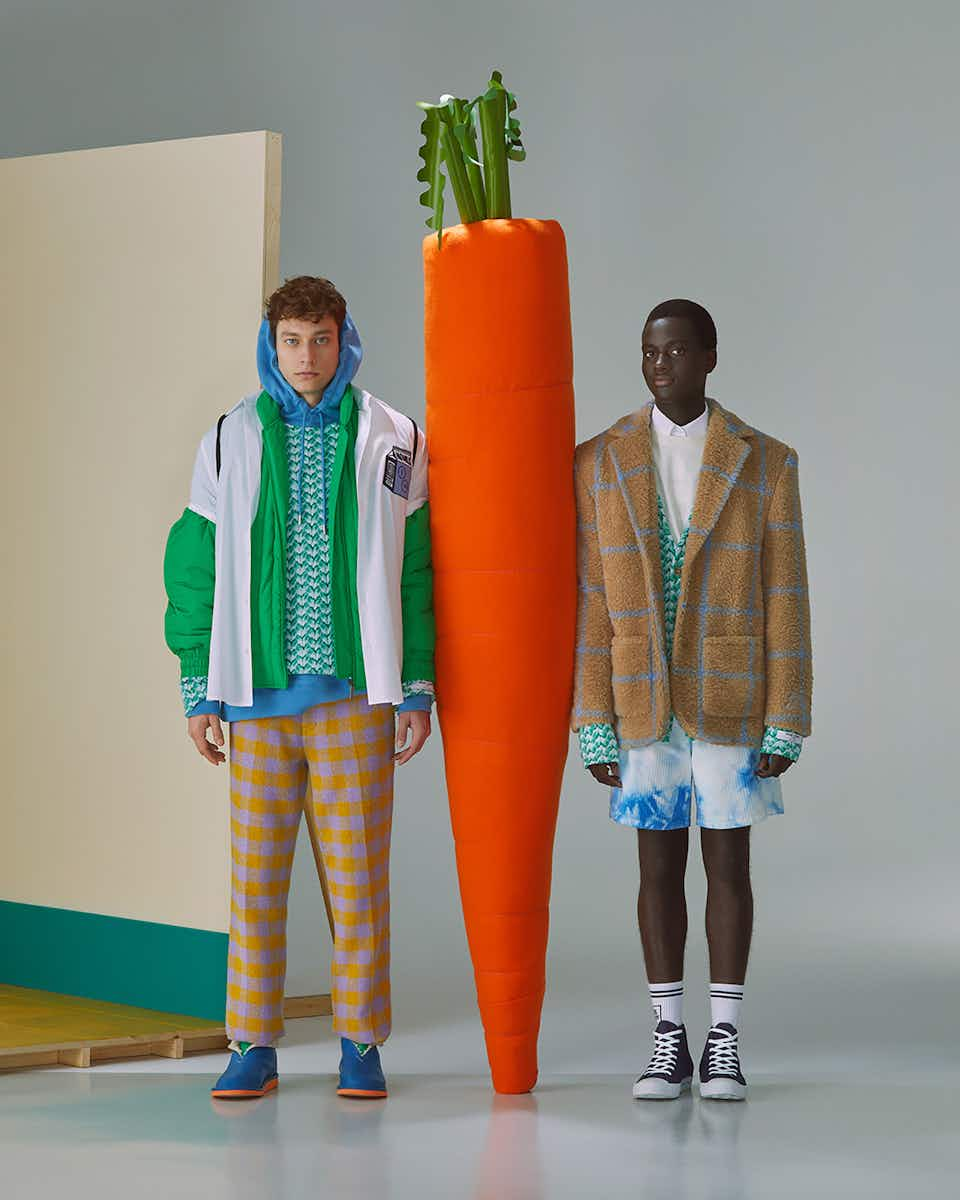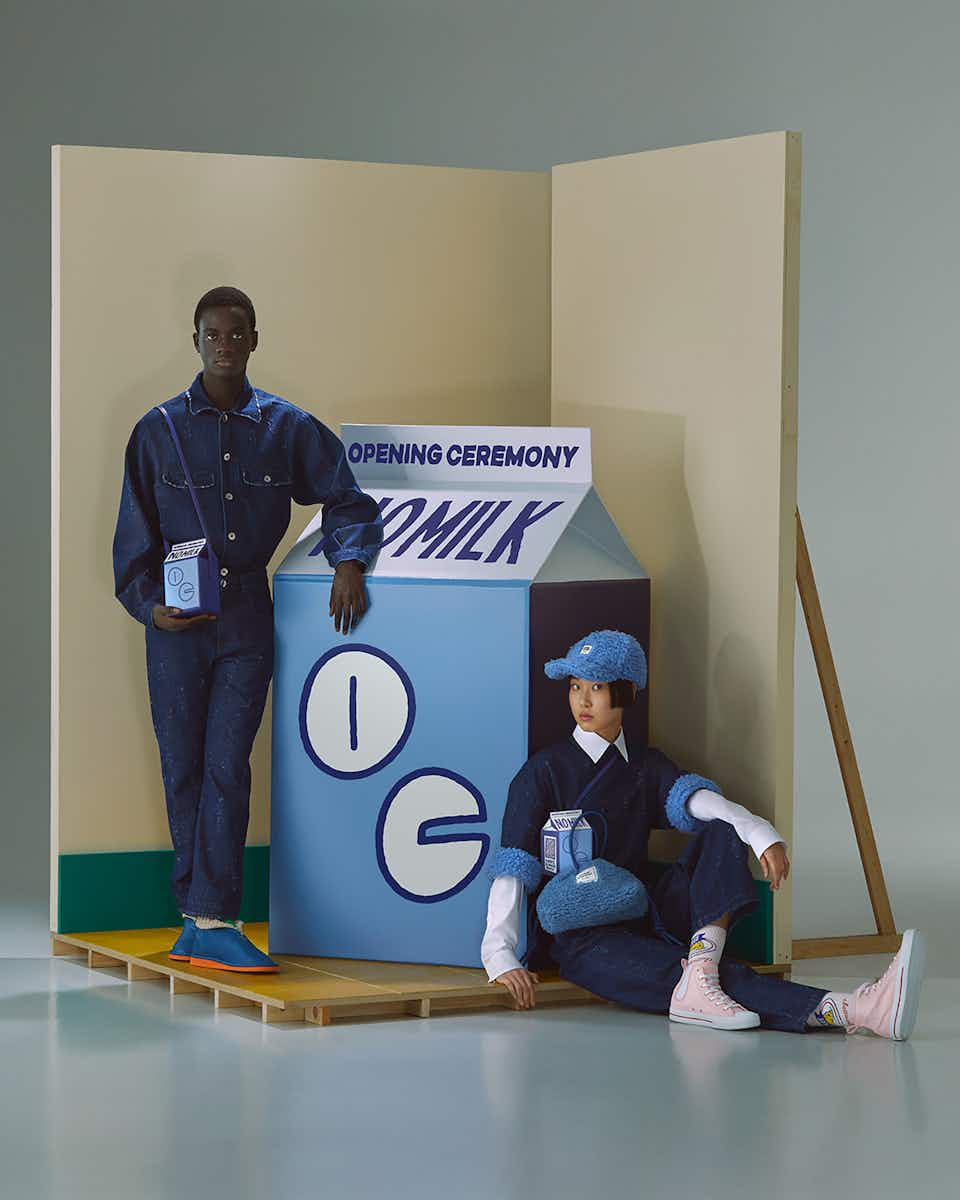 At home, too, Leon is embracing tradition to ring in the new year. As well as heading to the temple on new years day, he also talks up the importance of a good meal with friends and family, with a focus on particularly meaningful ingredients.
"I would definitely say to cook a fish because I feel like a fish represents the future. And you eat noodles for long life. I would also make this very traditional vegan dish that has wood ear mushrooms, bamboo shoots and vermicelli noodles," he says. ​"Growing up as a Westernised American kid, I feel like I have this desire to make sure that I don't lose sight of my rituals, so I can pass on these traditions to my kids."

Very much practising what he preaches, last year Leon and his family opened a colourful Chinese-Peruvian restaurant in LA called Chifa, a spot that embraces their multicultural heritage. Sharing a spin on generational recipes – such as zongzi and braised spare ribs – and hosting food-inspired events, Chifa has already become a pillar of the local Eagle Rock community.

"With Opening Ceremony, what we've been able to create is a feeling. We've built a community that outlives the product," Leon reflects of the last 20 years. ​"As our brand continues to grow, it's important to adapt as the world is changing so rapidly."
True to his word, Opening Ceremony are driving forwards with more campaigns to mark their anniversary. ​"We're asking all these friends and brands to be a part of the celebration," Leon continues. Make sure you keep an eye out for their next collaborative campaign, with punk girl band The Linda Lindas, the LA four-piece who went viral last year with their anthem Racist, Sexist Boy.
"They're about bringing together community and speaking their mind, so they couldn't be any more of an embodiment of what we represent at Opening Ceremony," Humberto Leon enthuses as he parks up his car. ​"Like them, we've never strayed away from who we are. Carol and I are just two American kids who really lucked out. But in life and in business, we're always there to help each other."


More like this