Givenchy does power moves for its AW23 campaign

Fashion news of the week: Plus! A Levi's x Studio Ghibli collab, new bits from Palace, an Eytys capsule, KNWLS x JPG, Disney's initiative with Virgil Abloh Securities, Beyoncé and Tommy Hilfiger, and Haeckles' do-good soap.
Matthew M. Williams went bigger, braver and bolder for Givenchy AW23. The mostly monochrome collection, presented in February, had all the inner workings of a modern-day powerwoman: sharp shoulders almost doubling as weapons (for barging through crowds on the morning commute, perhaps?), generous pocketed cargo pants with steely studded detailing and utilitarian layering concealing the body under muted khakis, browns and dark greys for after-hours camouflage. In-keeping with these power moves, the accompanying campaign, shot by Heji Shin, took cues from ​"the golden era of couture" in the 1950s and ​'60s – dramatic gowns and the killer names and faces that wore them. But, never one to rely on nostalgia, Williams enlisted a modern-day cohort of steely heroines for the slick ads and killer clothes. And, when styled by Carine Roitfeld, who knows a thing or two about sex appeal, suited and booted takes on a whole other meaning.
Keep ears and eyes open for the AW23 release, coming to a Givenchy store (and site) near you soon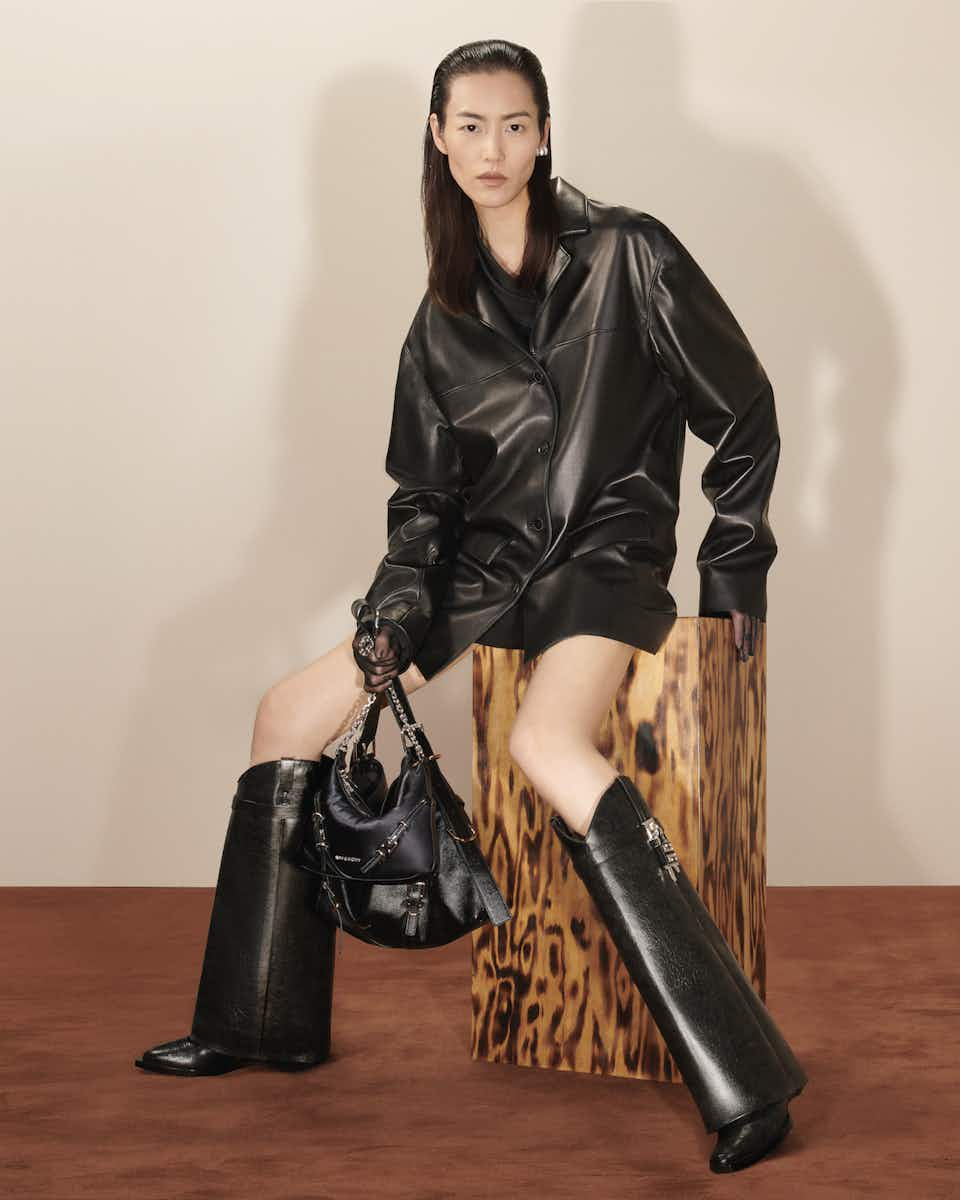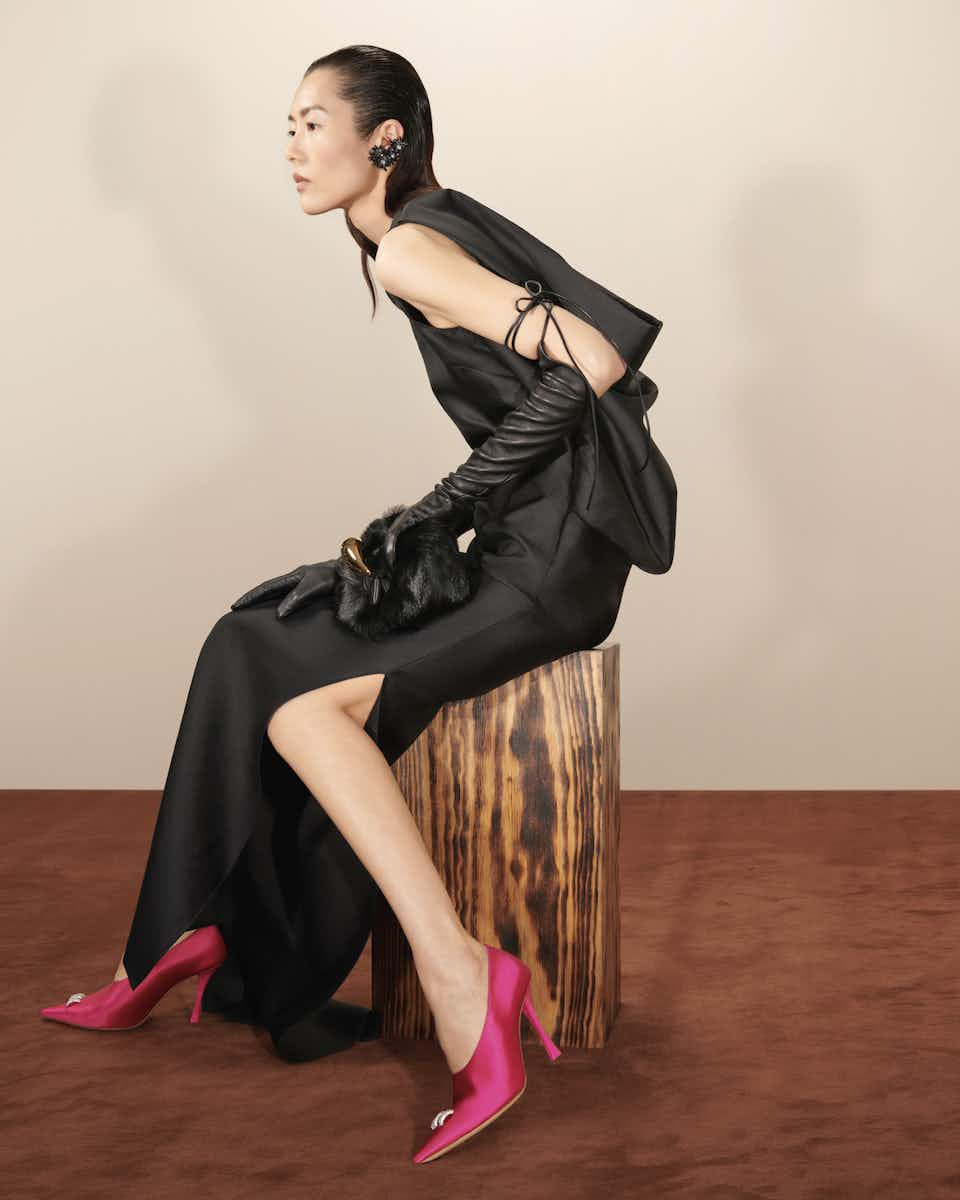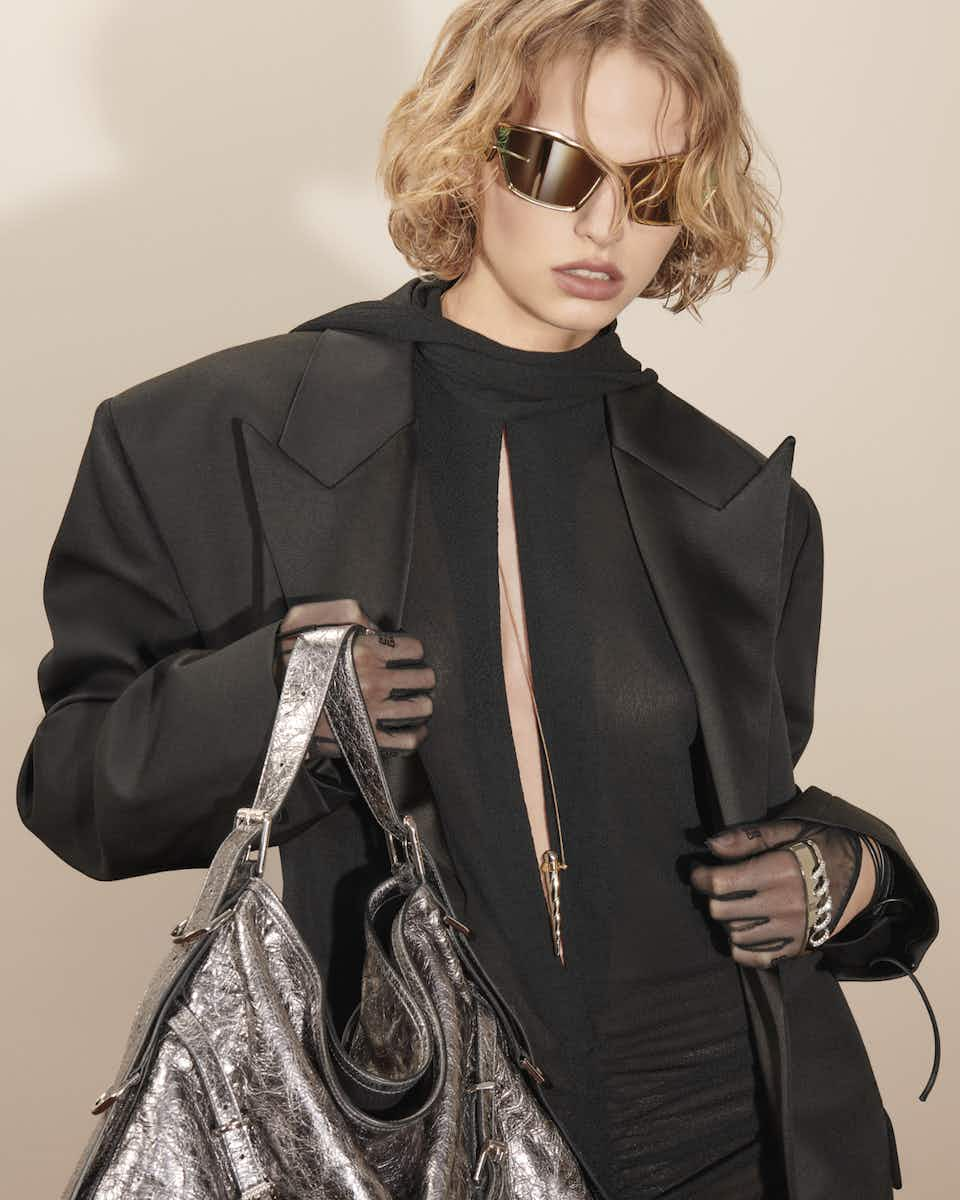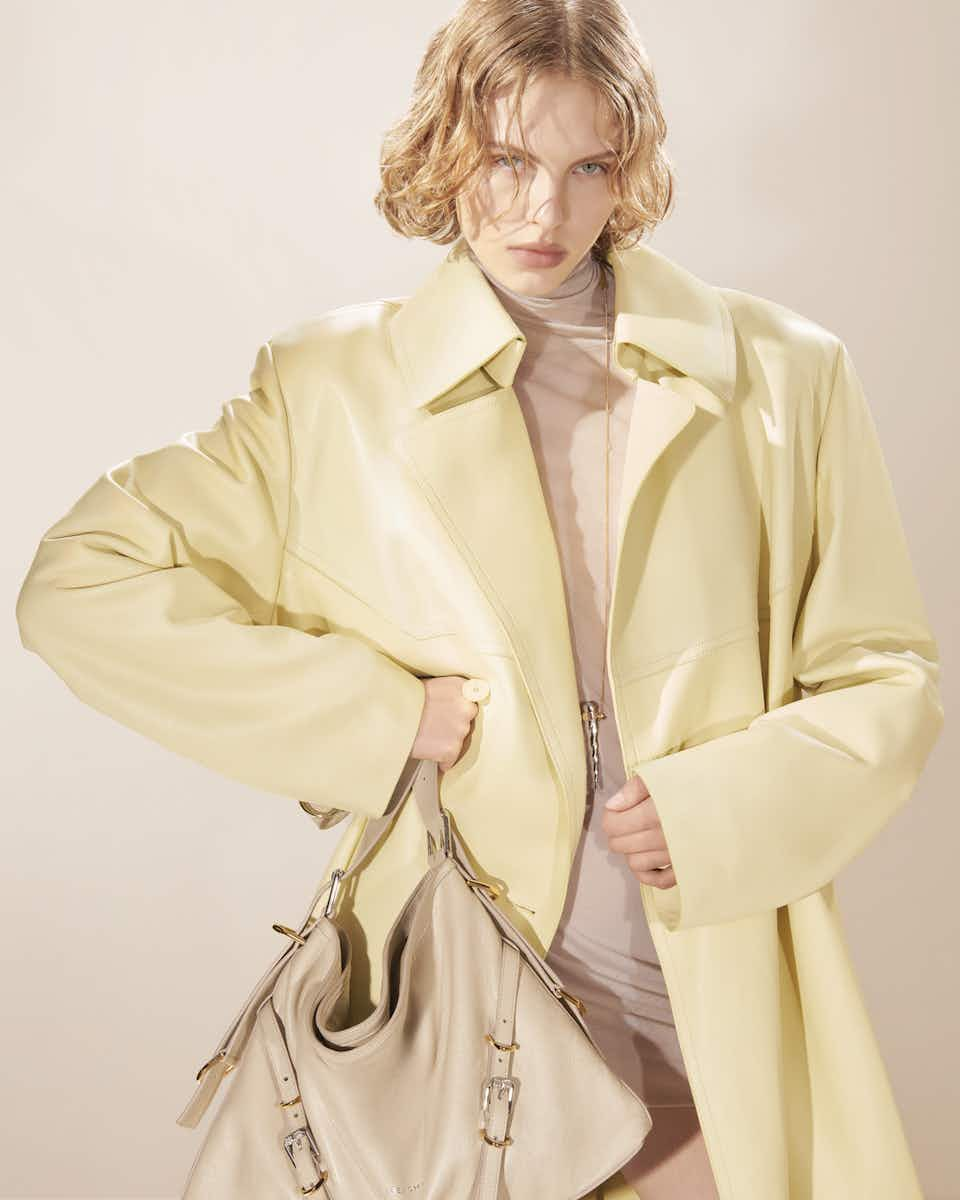 Levi's and Princess Mononoke go deep into the woods
Here's one for the film fans: Levi's has collaborated with Studio Ghibli to celebrate its 1997 masterpiece Princess Mononoke. A tale of humanity vs nature, the Japanese animation couldn't feel more relevant today, depicting an environmental conflict between Ghibli's army of wood-dwelling supernatural beings against, well, us. And so, Levi's ventured deep into the woods for the collab, with a trucker jacket, overalls, T‑shirts and, of course, 501® jeans and shorts featuring prints taken from the film's many frenetic scenes. ​"It was a joy to collaborate with Studio Ghibli and create such a beautiful collection that pays tribute to this compelling, artistic masterpiece," says Karyn Hillman, chief product officer at Levi's. Time for a movie marathon, we reckon.
Follow the off-beaten path and find Levi's x Princess Mononoke at levi​.com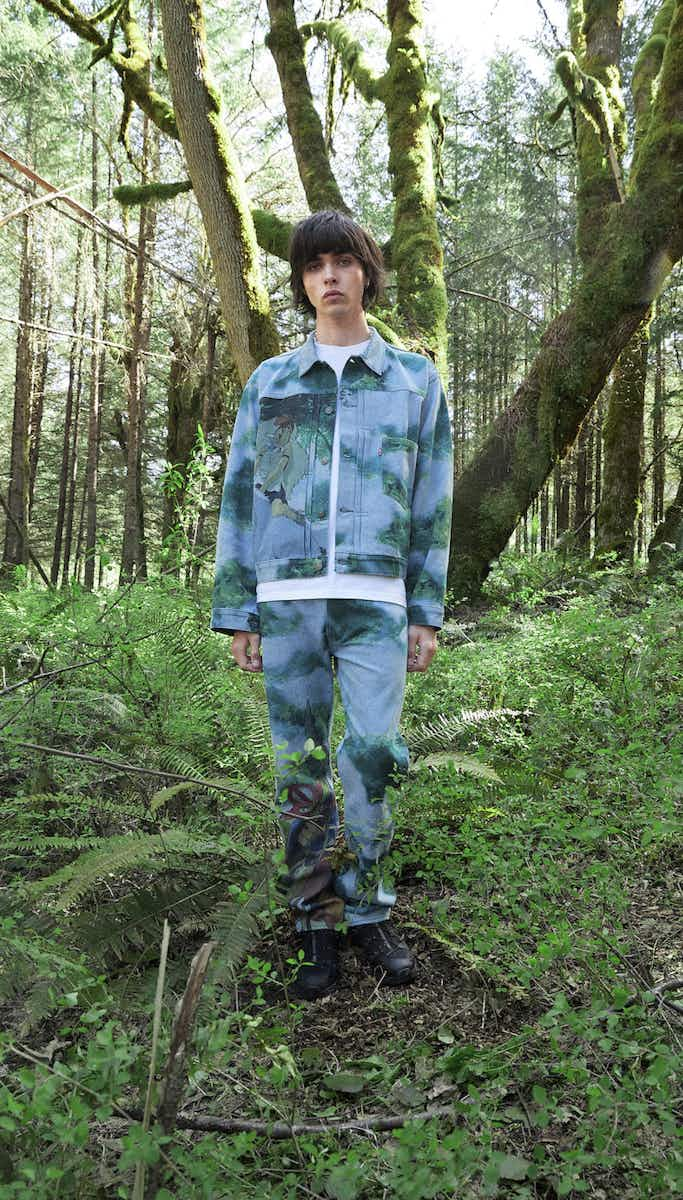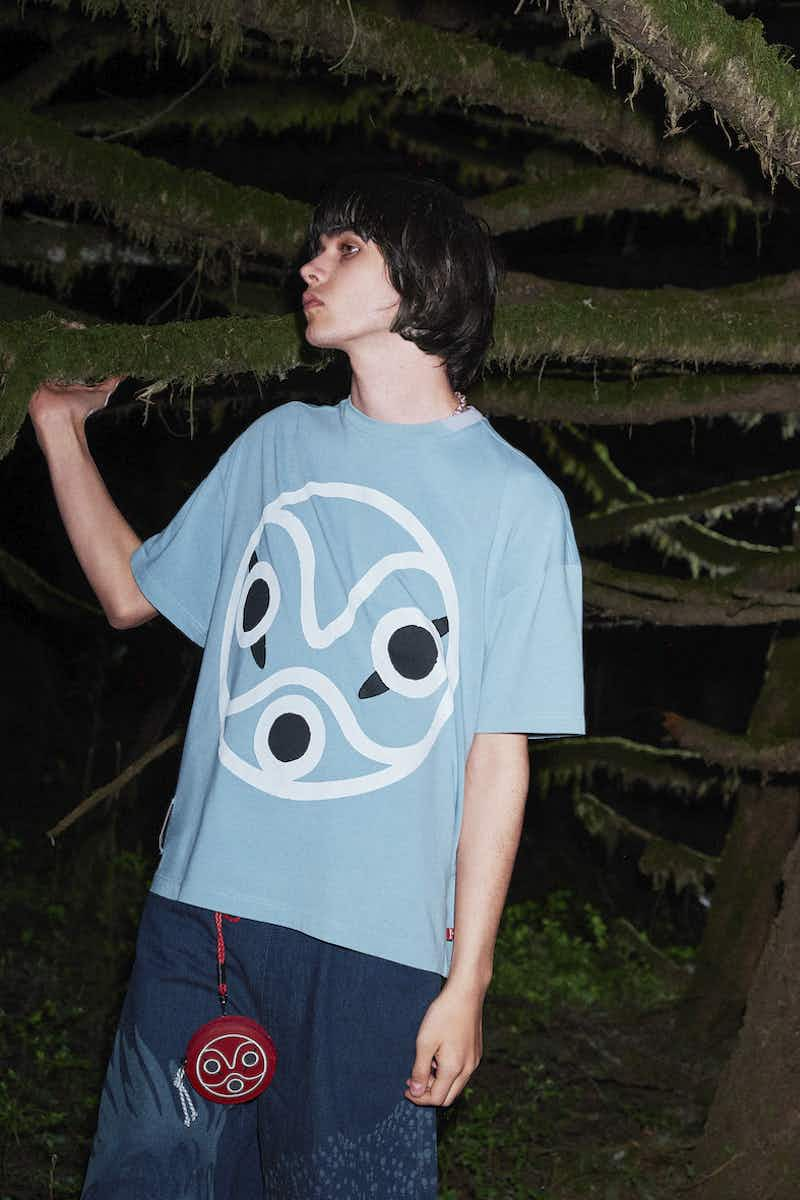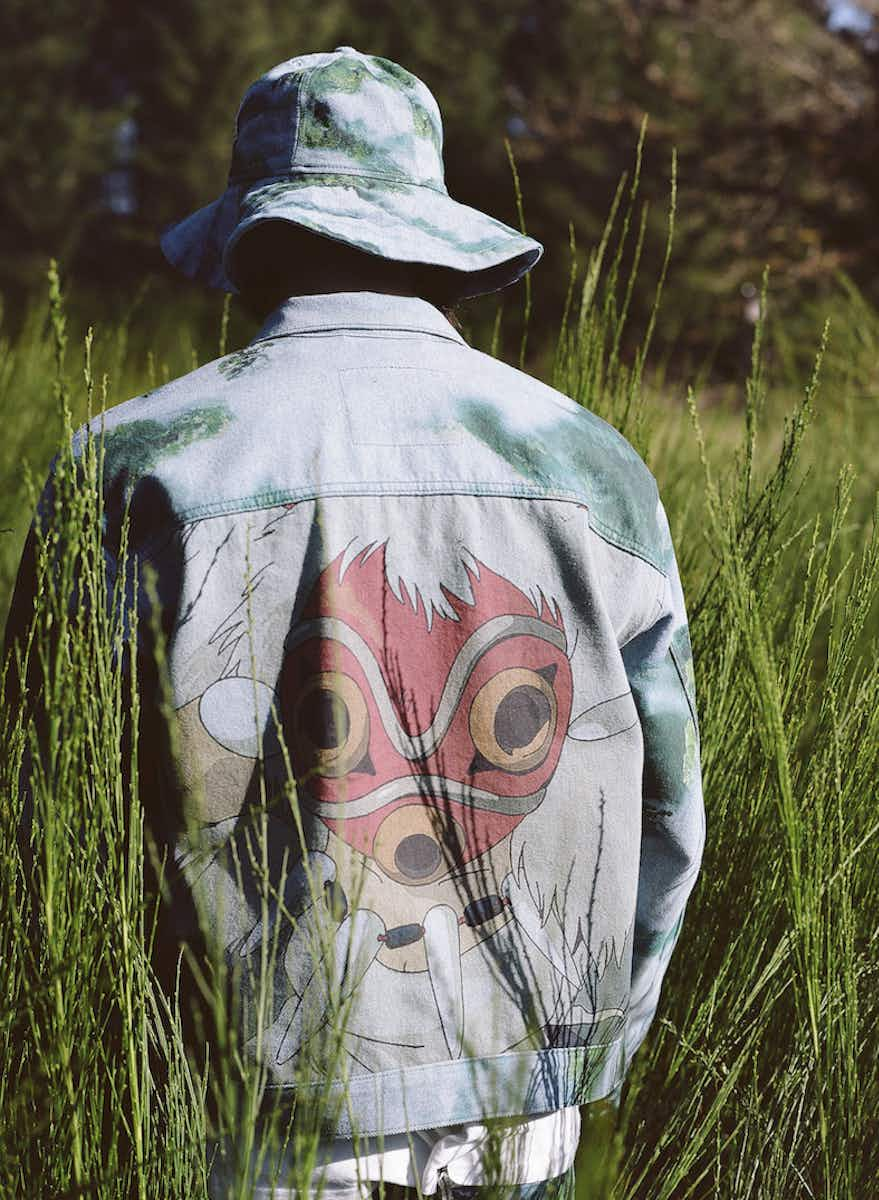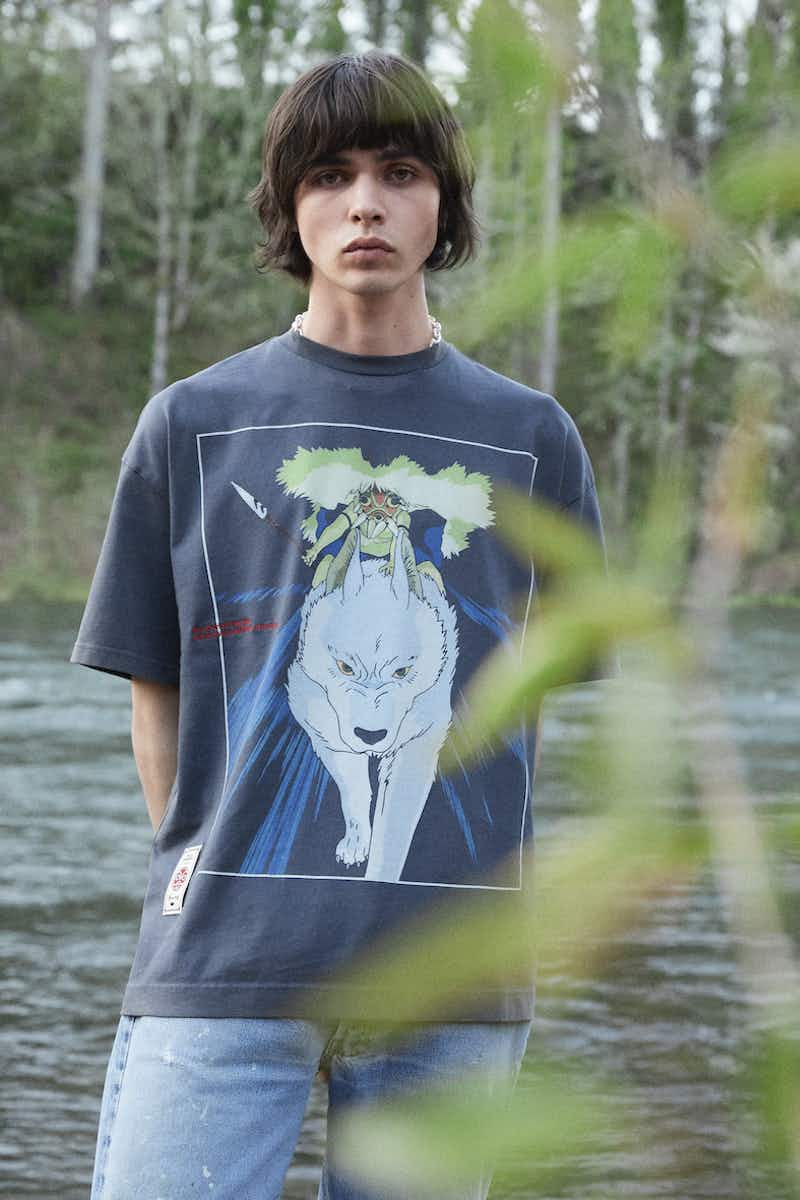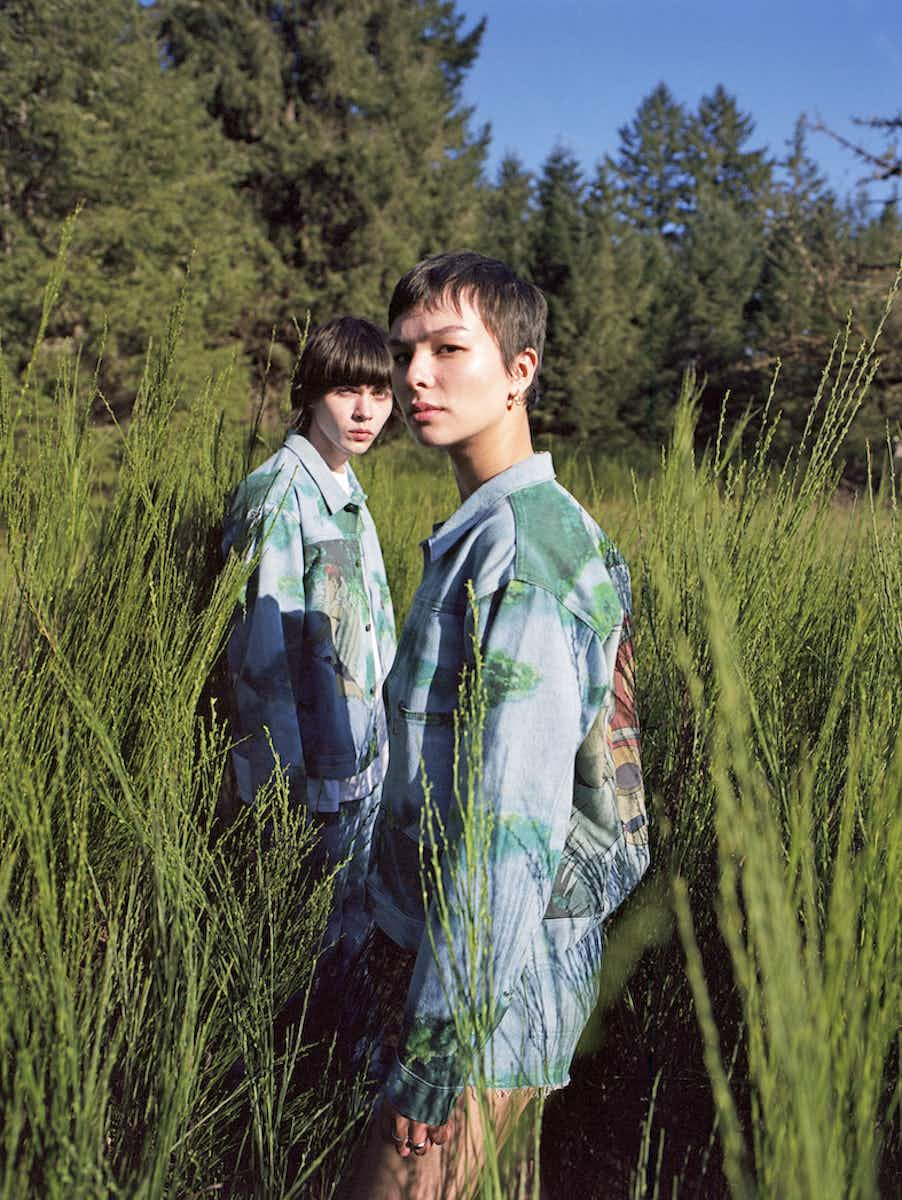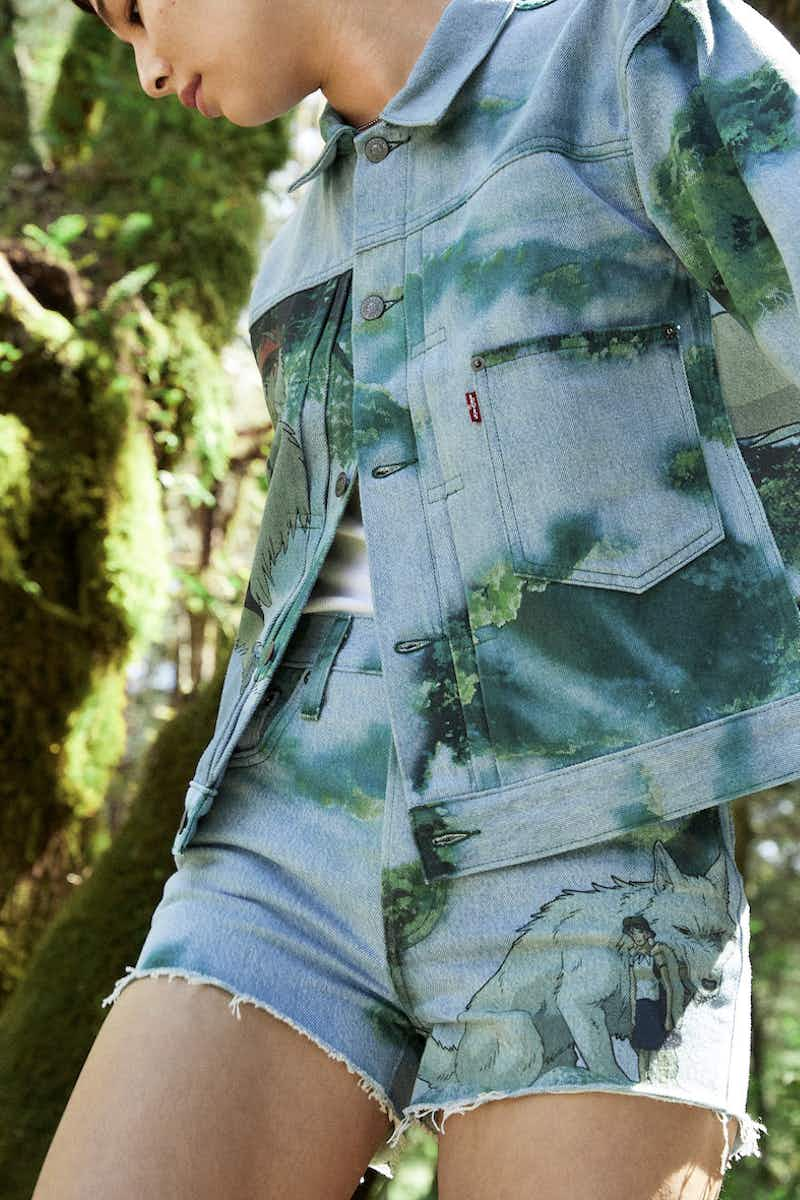 Join the Eytys mile-high club
As part of its latest capsule collection, our favourite Stockholm export Eytys has taken to the sky for a range of limited edition baby tees, finding its inspiration on airport runways. Cropped, tight and, as ever, genderless, make your status known with the ​"Business Class" slogan that's stamped across the chest. Now, take a seat, buckle up and listen carefully to the safety announcements. It's about to be a smooth ride…
It's strictly business at eytys​.com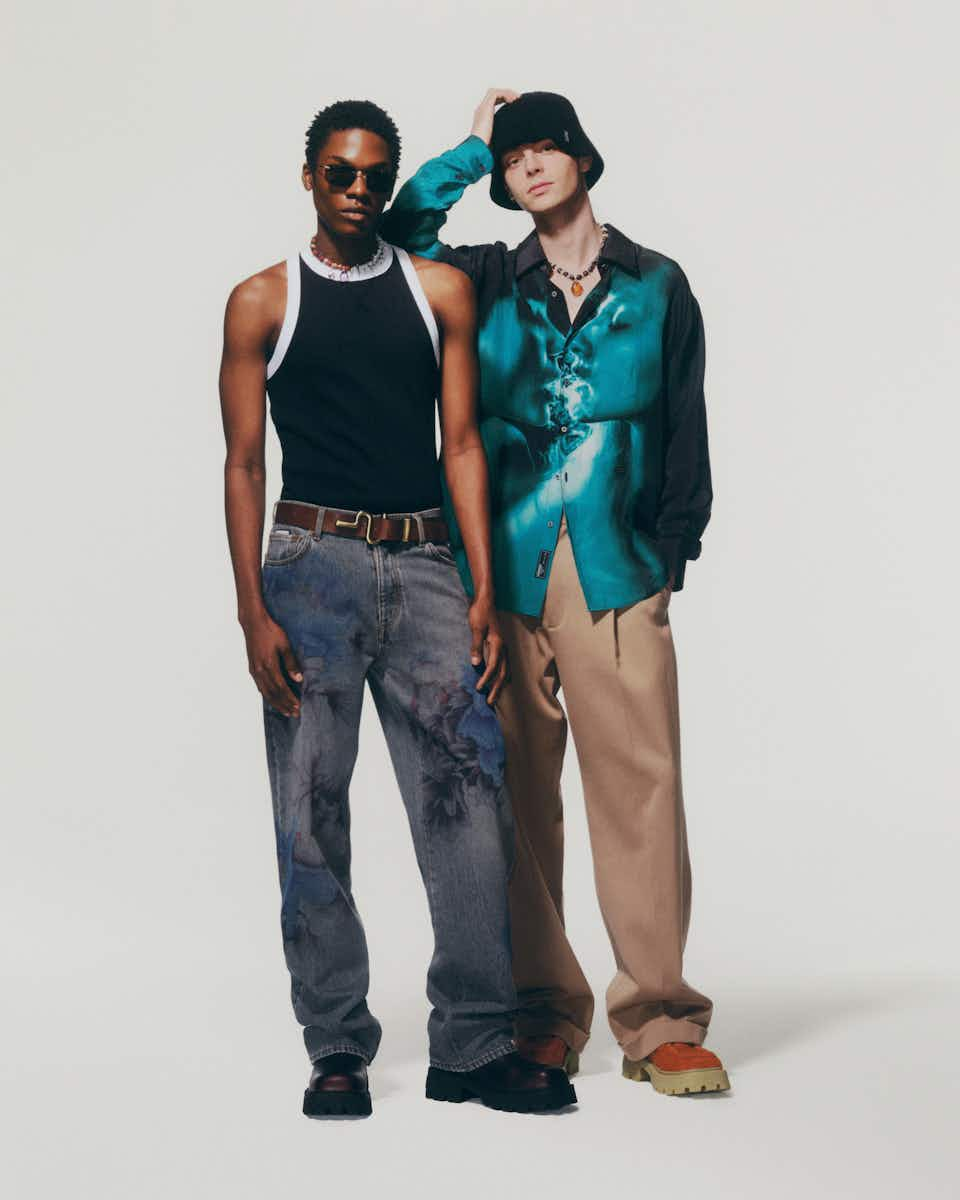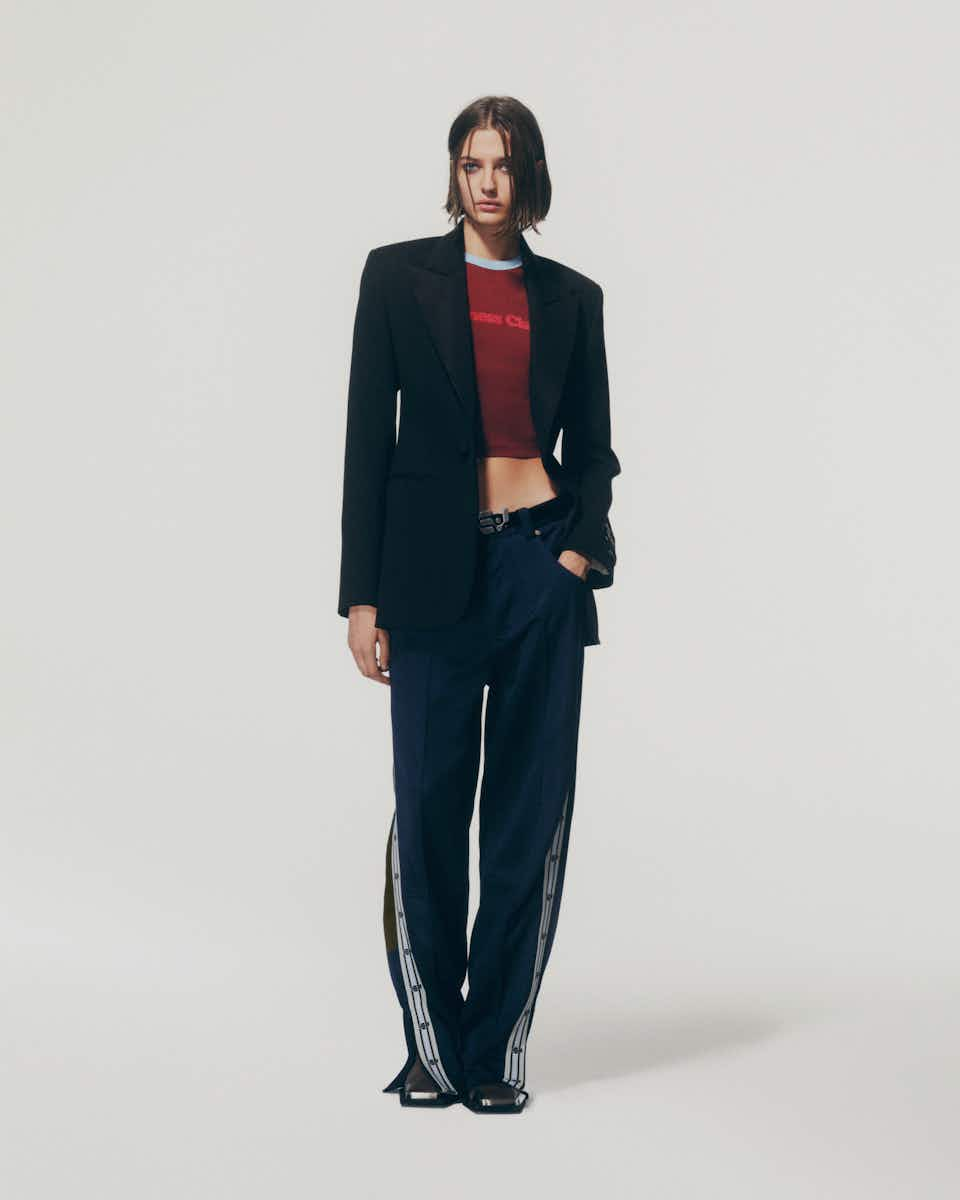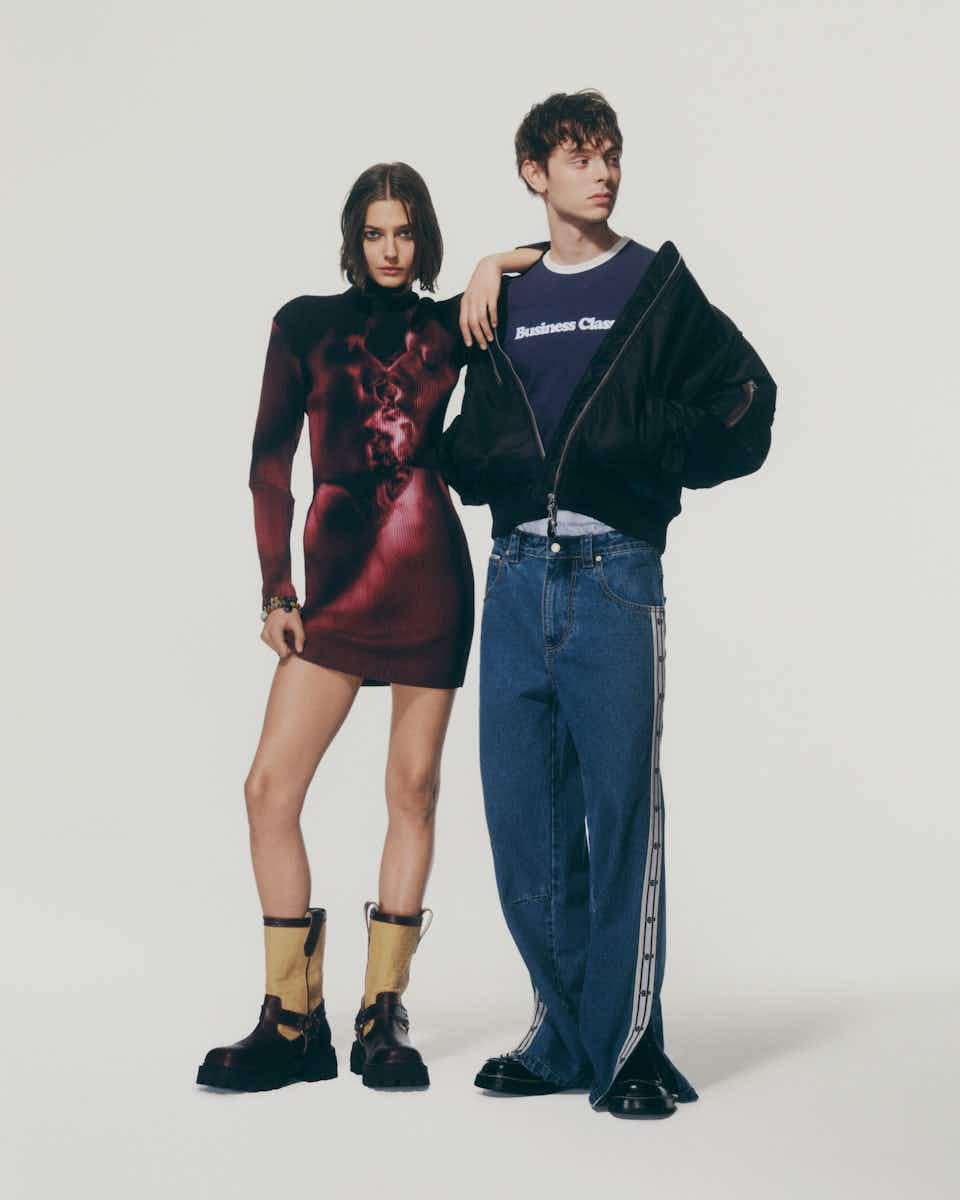 Palace, Spice Girls and, er, the Loch Ness Monster
Palace is soon to be back in stores and online with a bumper AW23 collection, treating you lot to a handful of collabs. There's the partnership with Mancunian heritage brand Baracuta, which made the first Harrington jacket in the 1930s; Gore-Tex and Pertex pieces that pay caution to the wind (and rain and snow); a re-up of the Avirex collab that first debuted for AW19; and a link-up with Champion, which will be sold exclusively in Palace's London, NYC, LA and Tokyo stores. There's also the usual gamut of T‑shirts, featuring everything from famed graffiti artist 10 Foot's graphics and the Spice Girls to, er, the Loch Ness Monster and smutty slogans. Oh, and there's sportswear, killer prints, silky varsity jackets and yee-haw Western shirts. Winter ain't looking too bad, after all.

You know the drill by now. 11am, Friday 4th August. In-store and on palaceskate​boards​.com.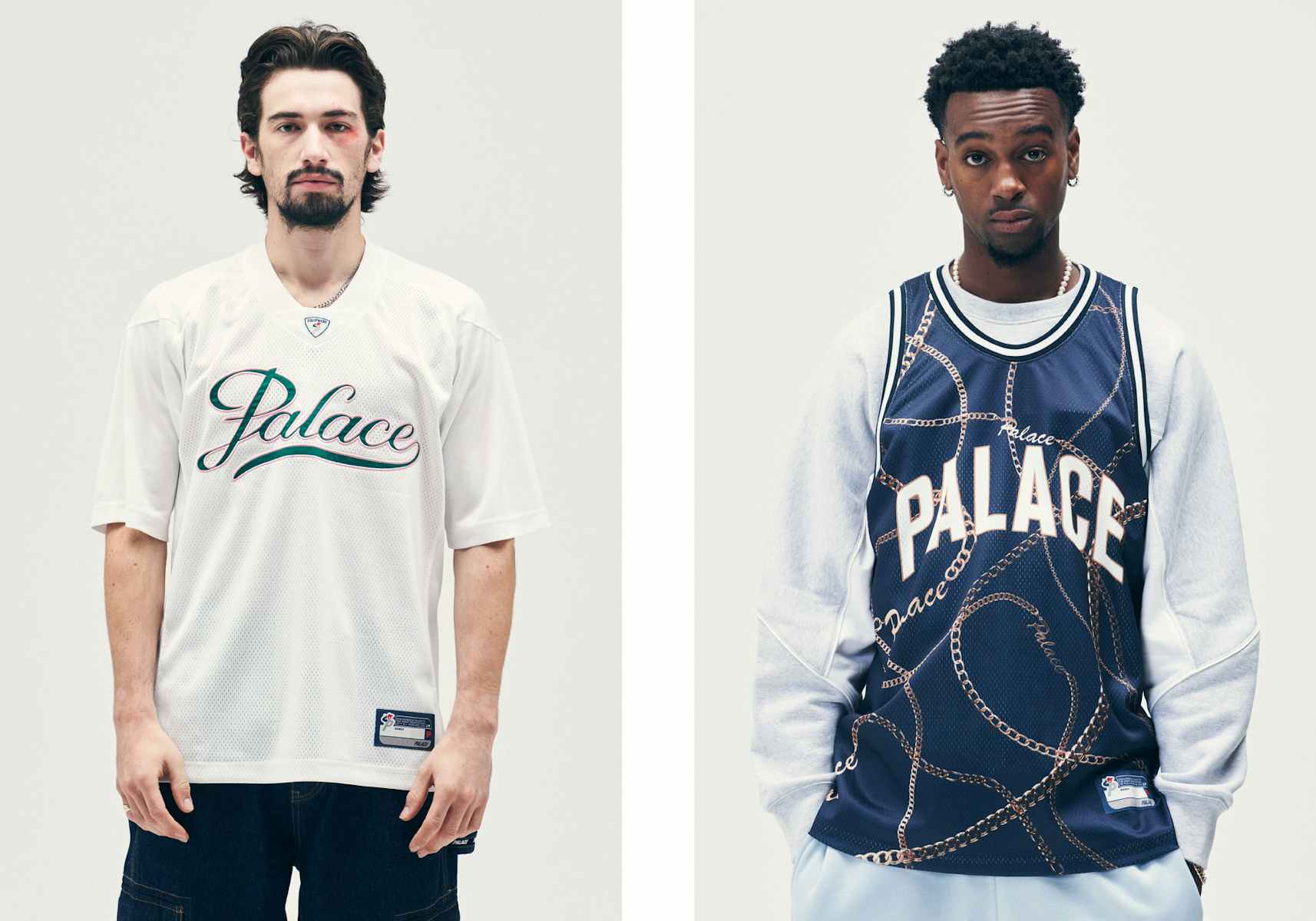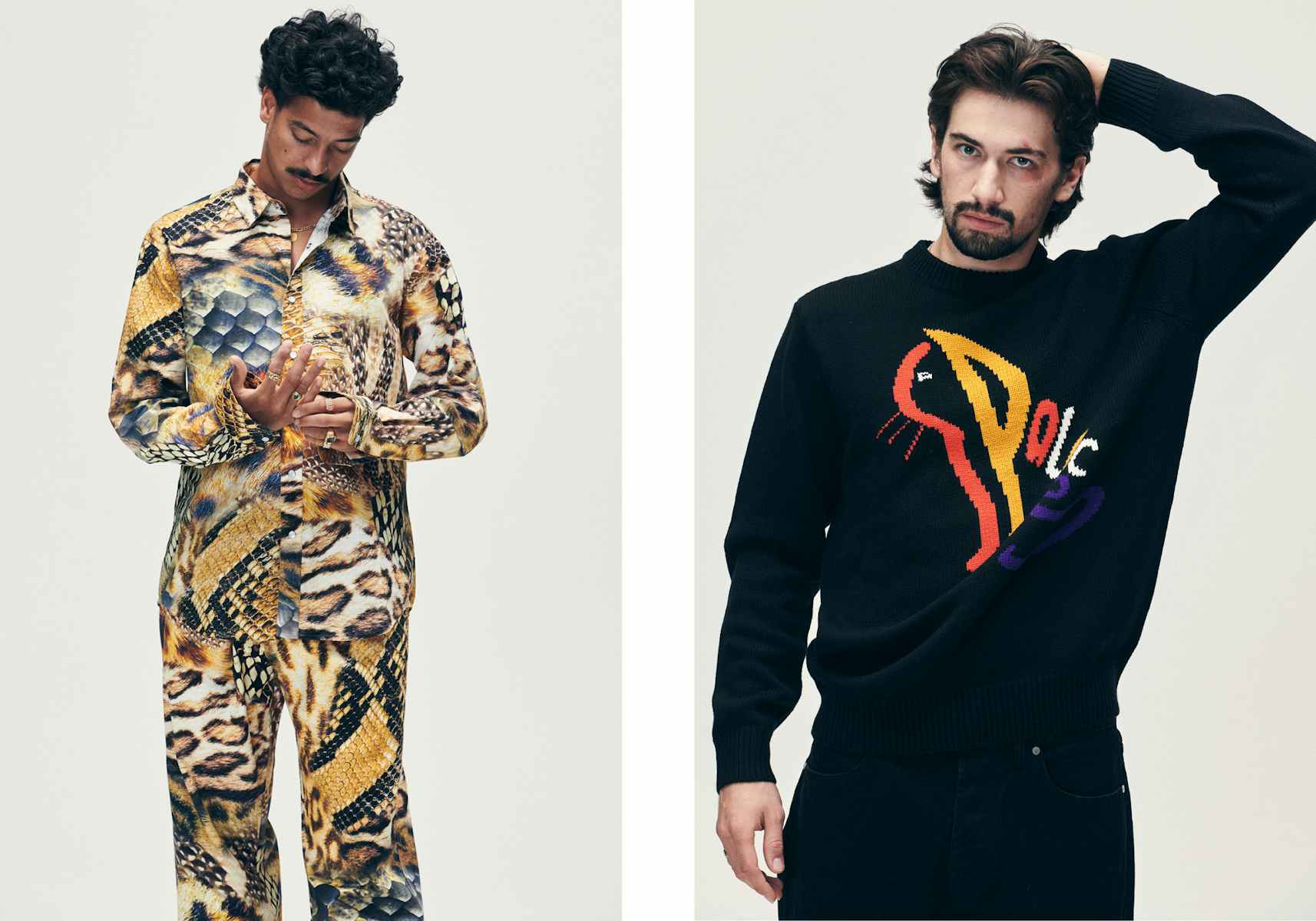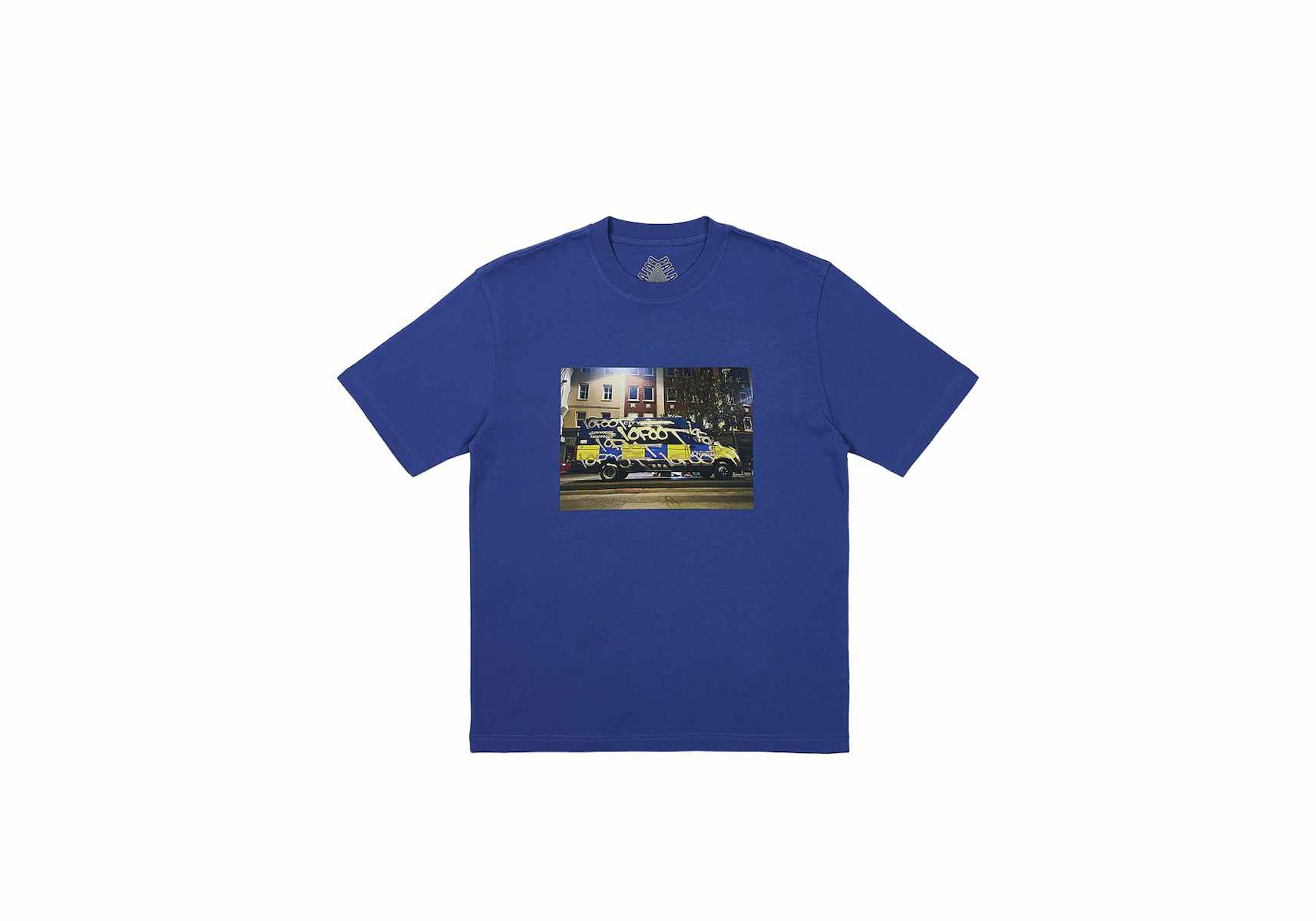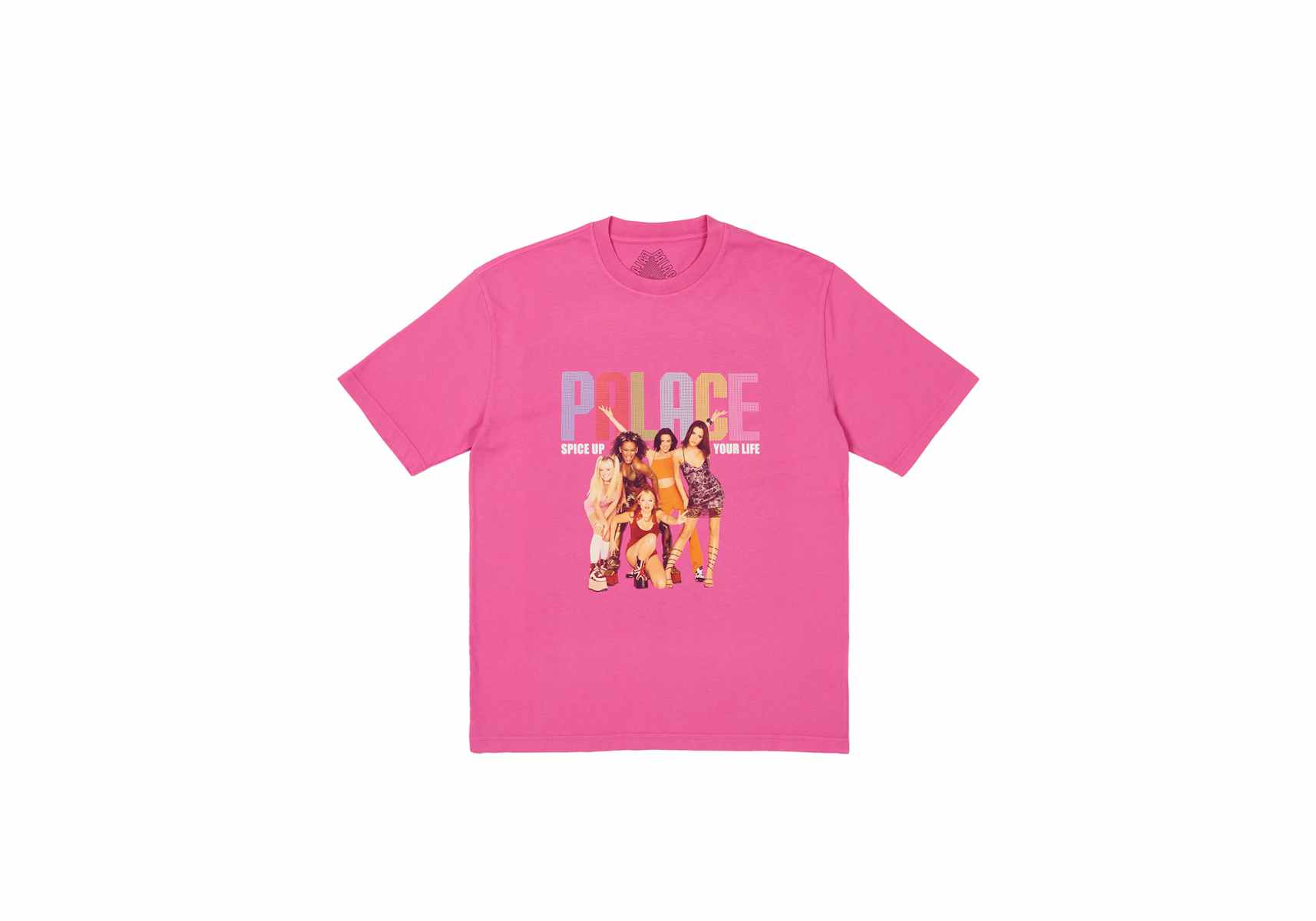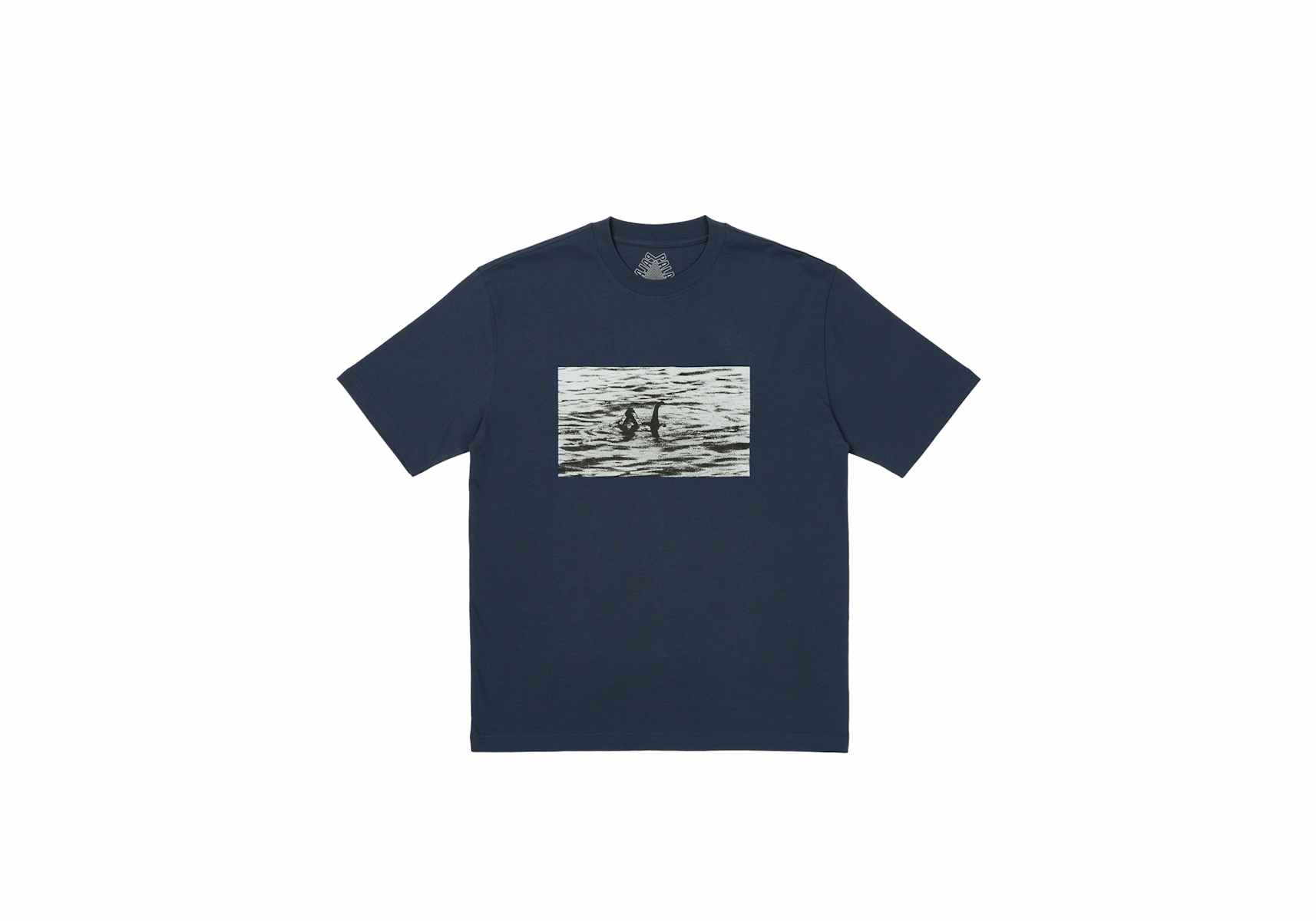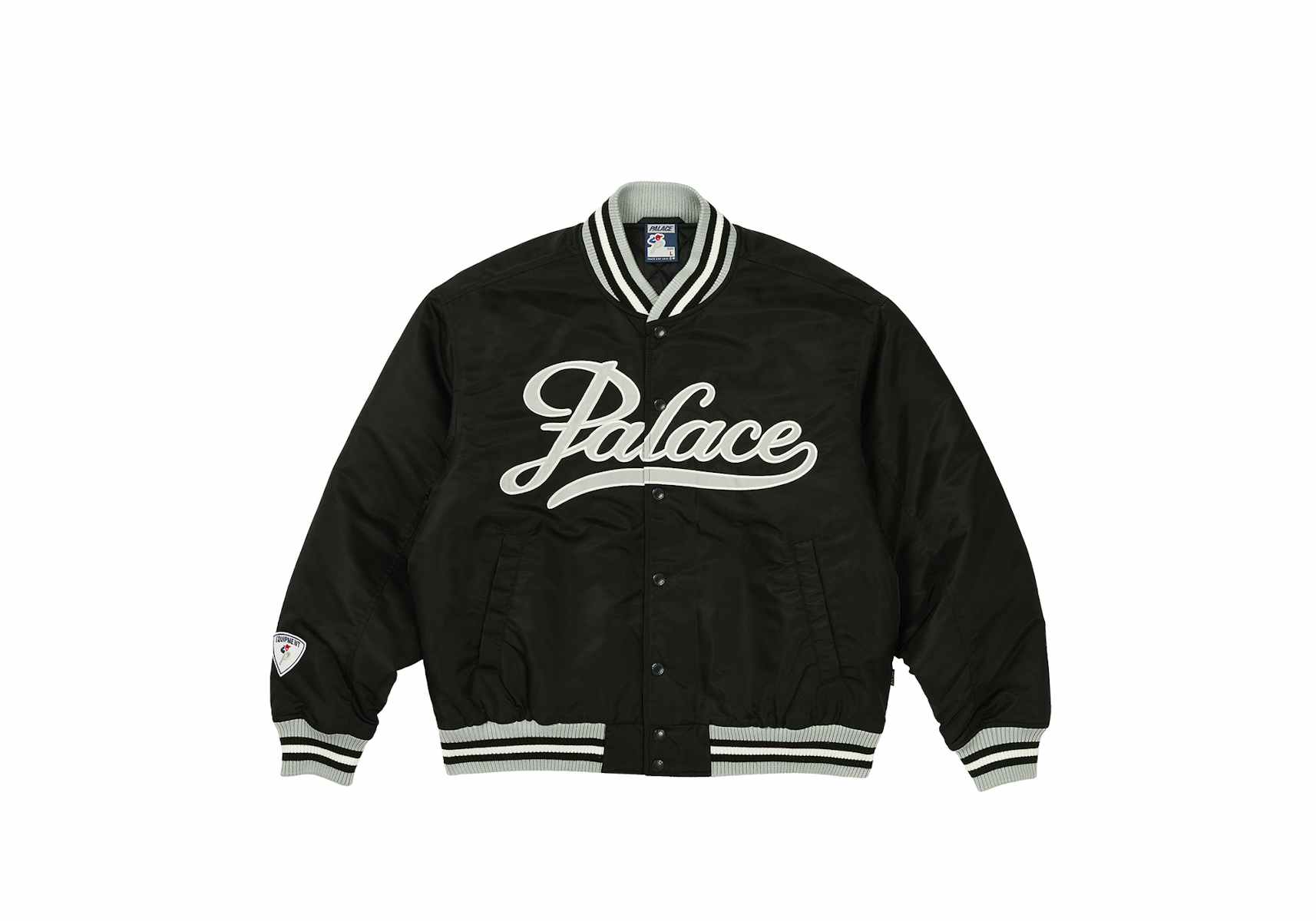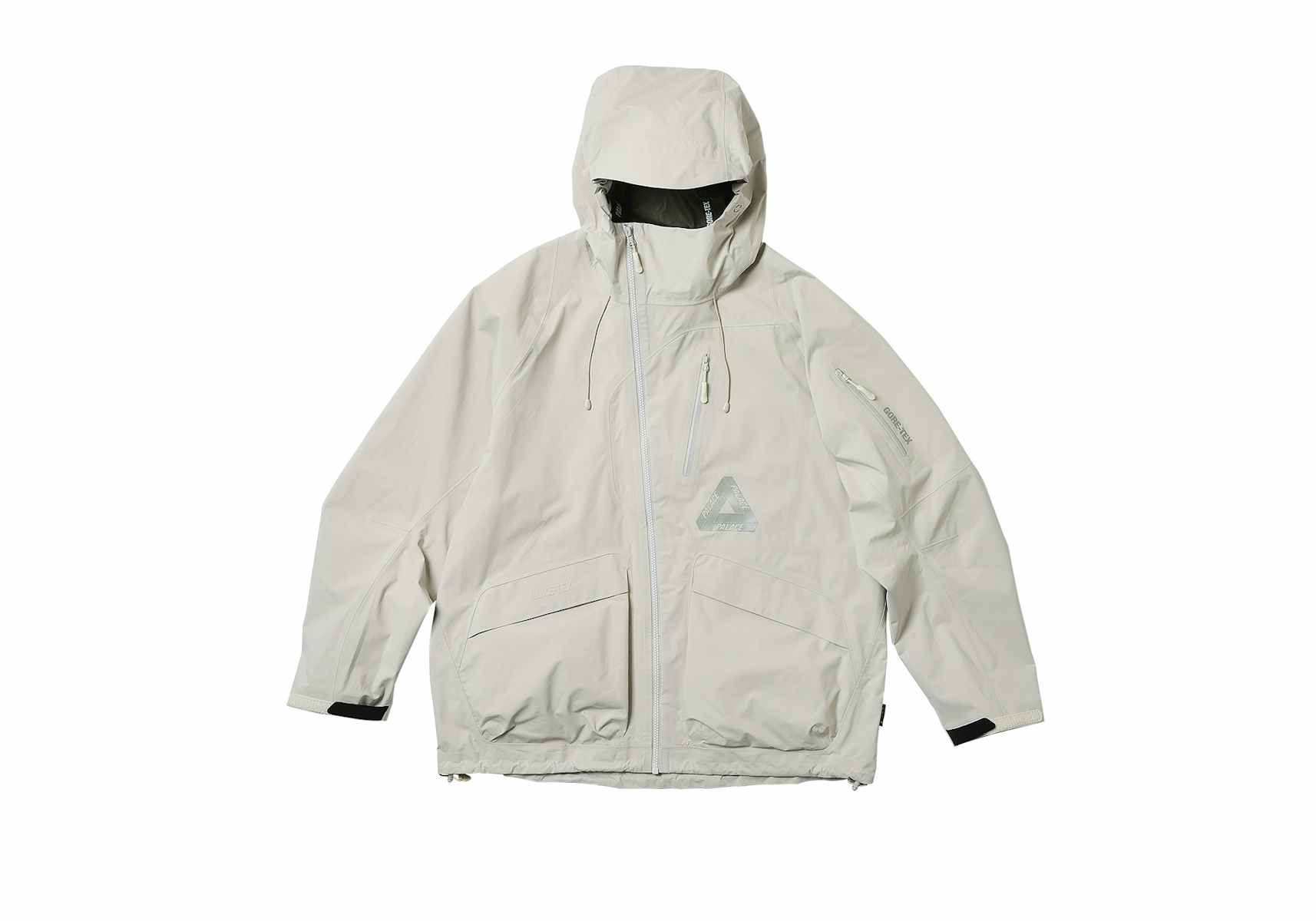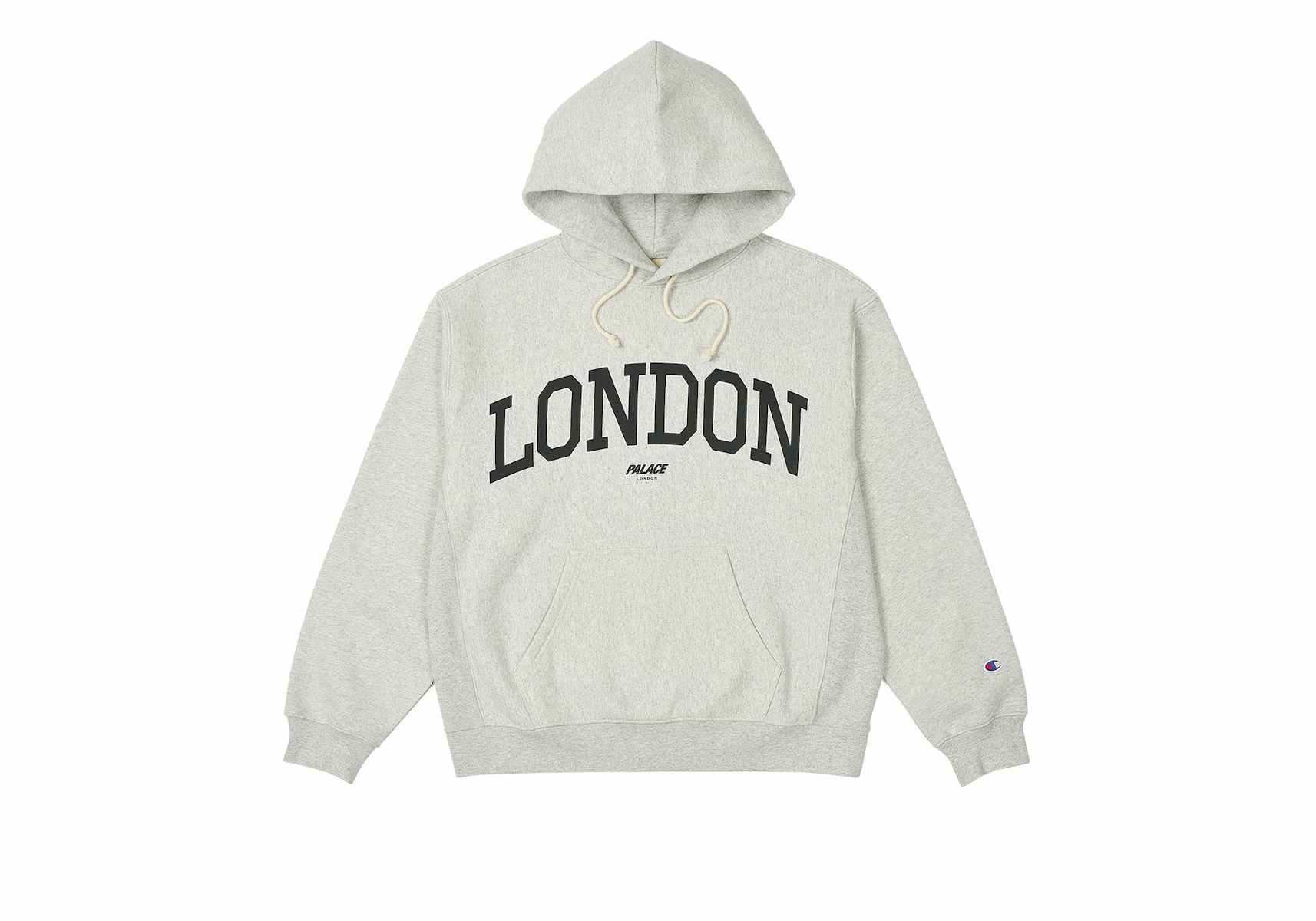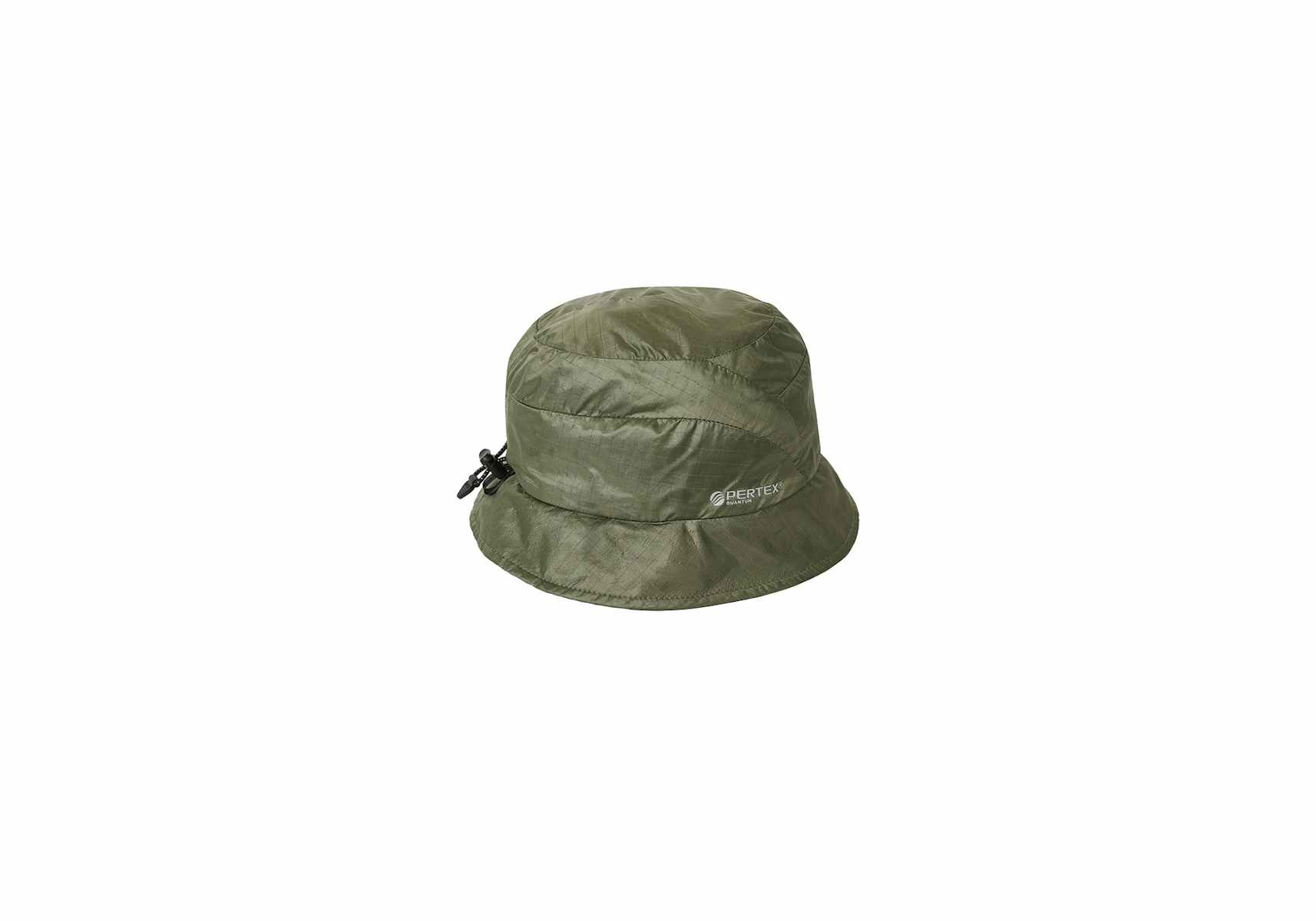 Make a Wish for Disney's big 1-0-0
Whether you were pretending to be Ariel in the bathtub as a kid, sword-fighting like Mulan in the garden or doing your best Sleeping Beauty on a Sunday morning (sounds about right), Disney has inspired pretty much everyone since it first launched in 1923. As part of its year-long 100th anniversary celebrations, the media giant has asked 100 names from fashion, film and music to donate a personal item that holds resonance to Disney, with everyone from Beyoncé, the late Virgil Abloh, Tommy Hilfiger and Christian Louboutin getting involved. The donations will then be auctioned off to fans (yes, you!) with all proceeds going to the Make a Wish Foundation. Create 100, as the project is titled, launched on Friday with the unveiling of a 6ft rainbow Mickey Mouse sculpture, donated by Virgil Abloh Securities and designed by Alaska Alaska, the design and research platform founded by Abloh in 2017. The sculpture will find a home in the Royal College of Art (which recently announced the annual Virgil Abloh scholarship), where it'll stand tall and proud in the gallery's Design Hub until some lucky bidder bags it in October.

Eyes peeled, ears open: items will be unveiled weekly, with the auction taking place between 26th September and 20th October. All proceeds will go to the Make a Wish Foundation.

Wash away your sins with Haeckels' new soap

As part of its big summer launch, cult Brit skincare brand Haeckels has partnered with sustainable brand Pangaia and C16, an innovative, science-based platform that works with big-shot beauty brands to help tidy up their ingredients lists, and is especially hot on eradicating the use of palm oil. With that said, the trio has conjured up the Rewild Body Block powered by Palmless: a soap bar that uses an ethical fermentation process to replicate palm oil and is teeming with antioxidants. To remind us of palm oil's destructive nature (the ingredient contributes to 2.3 per cent of the world's deforestation), the soap's natural oils have a smoky scent, not unlike the smell of a rainforest burning down.

Getting squeaky clean while doing your bit in the morning shower, all before you've even had a coffee? Not bad. Get your mitts on Rewild Body Block at haeck​elss​.co​.uk

And in case you missed it… KNWLS x Jean Paul Gaultier
Last Friday, KNWLS sent the fashion girlies into a tiz when it released a teaser for its latest major brand collaboration with Jean Paul Gaultier. While those in the know are staying tight-lipped with details of the collection for now, our bets are on it featuring second-skin tops, ultra minis, criss-cross detailing and a lotta leather from KNWLS, paired with wickedly subversive influences from JPG's much-regrammed ​'90s archive – tattoo prints, piercings, conical boobs… that kinda thing. A killer collab, indeed.
Elbows out on 8th September, when the collection drops on knwls​.com


More like this