Reduce, Reuse, Re-Nylon!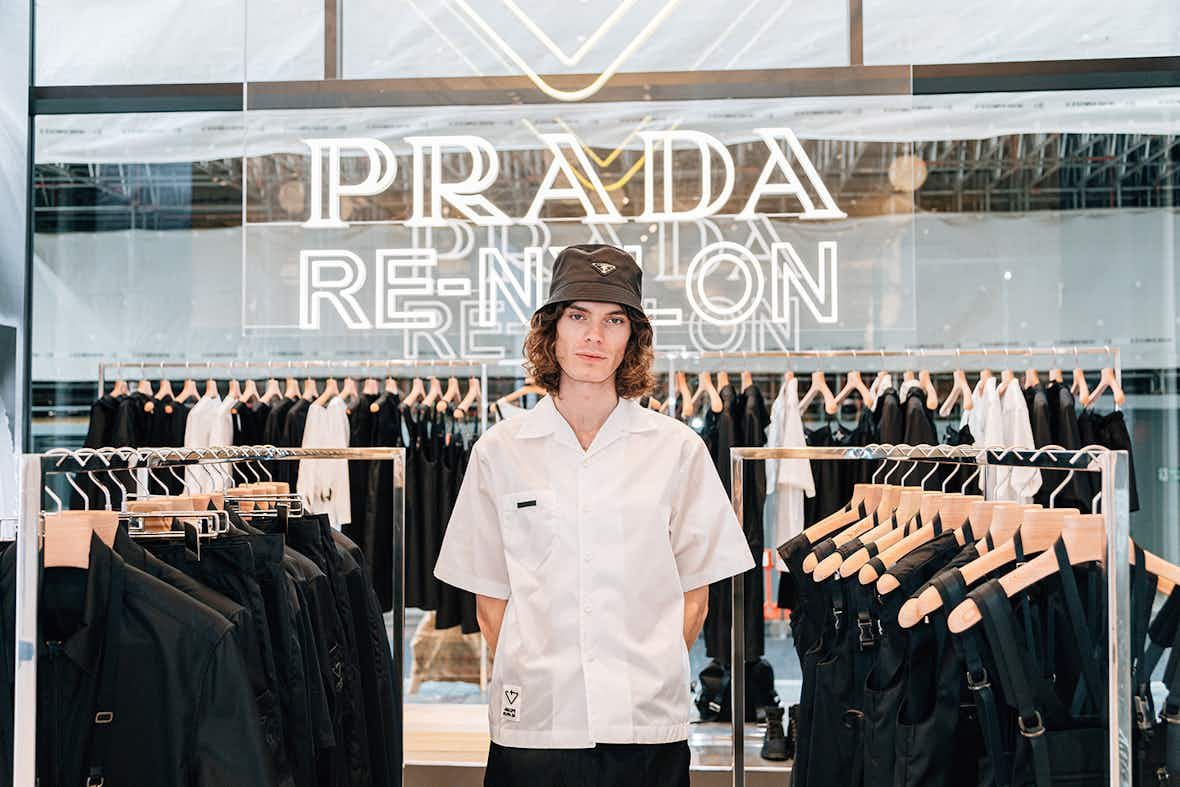 Prada's new Re-Nylon drop is packed with sustainable pieces made from bits of ocean plastic. Yorkshireman Danny Lomas talks us through the coat that's giving him superpowers and the "Prada bad boy" that's set to save him 5p on the reg.

Step into Selfridges' Corner Shop and you'll be met by Prada's irresistible Re-Nylon initiative, a sustainable collection that's packed with pieces crafted from the fashion house's now-iconic Re-nylon fabric and peppered with Prada's distinctive metal triangular logo plaque.
First released in 2019, Re-Nylon prides itself on its conscious fabric composition created from bits of plastic found in the ocean and in fishing nets – pretty cool.
This time around, the collection features sleek, hi-tech parkas made from recycled water bottles and practical, yet no less stylish, shopper bags constructed from the kind of plastic materials you throw away daily.
Ahead of the worldwide release next month, we asked stylish Yorkshireman Danny Lomas – former member of YouTube fashion and lifestyle show PAQ – to swing down from his hometown in Driffield, East Yorkshire, to pick out the five pieces he'll be wearing around town. His favourites include a ​"Prada bad boy" (read: bag) that's set to reduce his weekly spend on 5p bags (and his plastic consumption, too) and a coat that's giving him ​"a cracking superpower" and protection from the good old British weather, too.

Lomas is all about ​"smart but versatile" looks that mean he can ​"pop to the shops, go for a pint and then have tea with the Queen and no-one would bat an eyelid".

"My style is nothing revolutionary, but doesn't seem to be too common nowadays," he continues. ​"I'm hoping for a third mod revival, or failing that, at least a couple more blokes wearing silk scarves!" Read on to see what else Lomas has to say.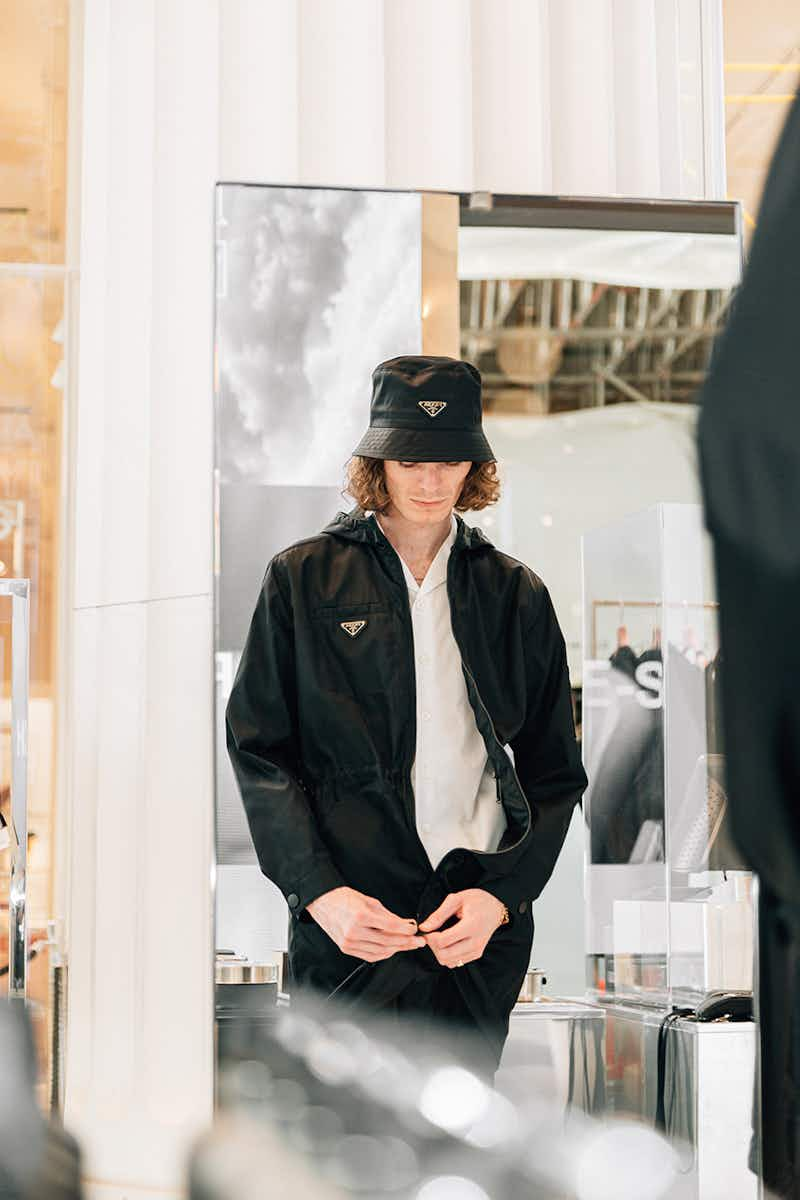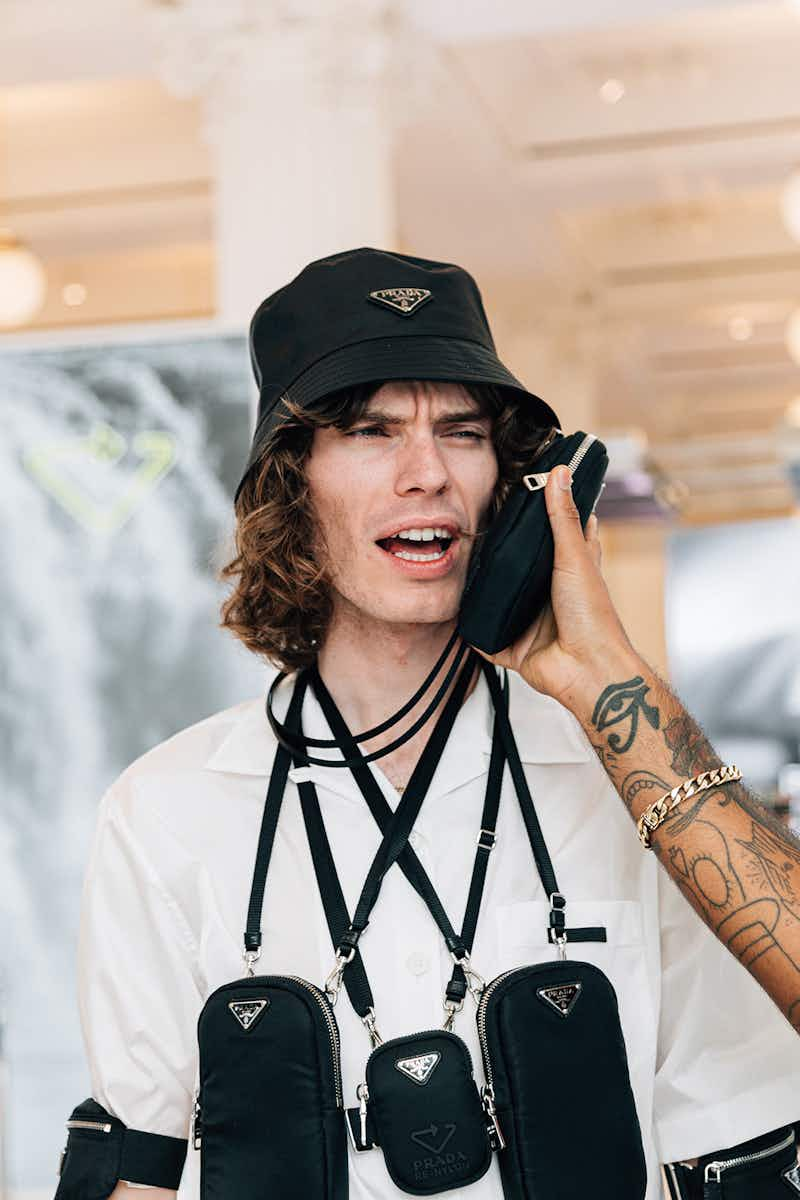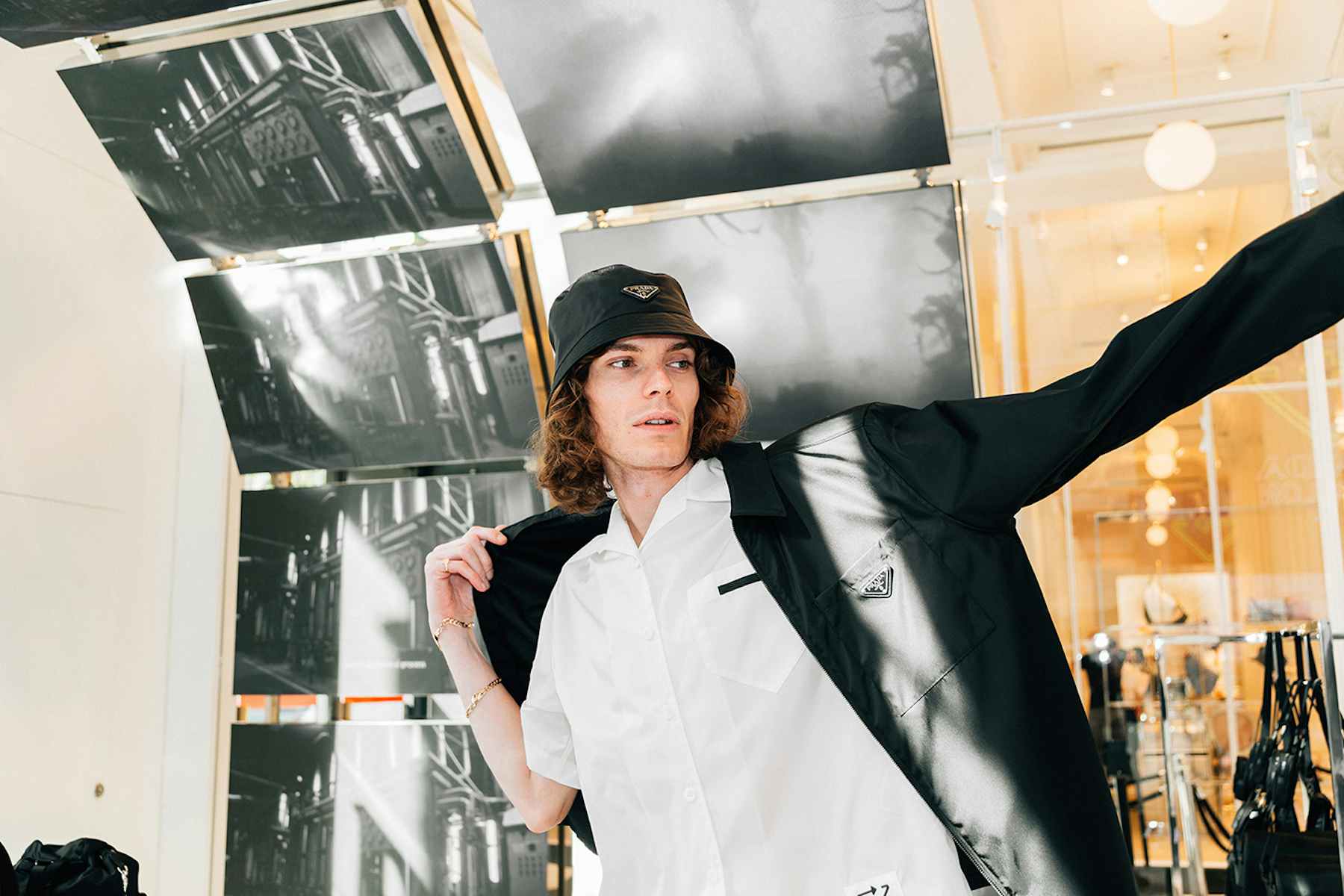 The Water Bottle

"As I'm often on set I've become very aware of the amount of plastic wastage from people not reusing water bottles. I'm trying to become more conscious so the water bottle definitely comes in handy! As it's thermo it's great for keeping my beers cold in the summer and coffee warm in the winter."

The Hooded Parka
"I bet you're not surprised I picked this? I'm really into mod style and subculture, so this is a great contemporary take on an all-time classic. As it's super lightweight it's great for both summer evenings and for colder autumn months with a couple layers underneath. Sustainable protection from the elements also sounds like a cracking superpower."

The Shopper Bag
"Over the past few years we've seen a switch from single-use bags to reusable, and I find shopper bags like this the most convenient. And remember, size definitely matters – think about all you could carry in this Prada bad boy. That'll save you a few 5p carrier bags."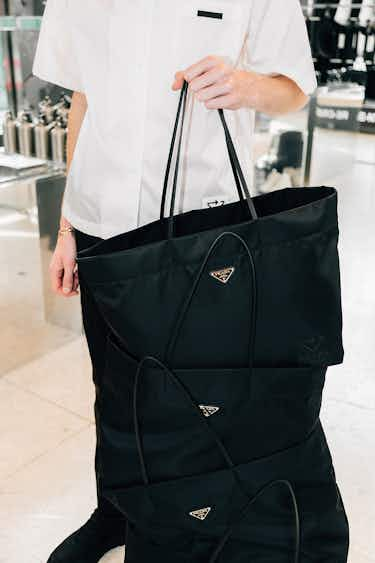 The Tech Cases
"I don't have AirPods but love little accessory cases, imagine the satisfaction of finding something you put in there two months before, maybe a tenner or something. you know what I mean?"

The Harrington Jacket
"Again, it's another contemporary mod classic. I love outerwear, so I always opt for light jackets even in T‑shirt weather. Dress it up, dress it down, this minimal jacket is a timeless essential. In black Re-nylon, it's perfect for any and every occasion."
These images were taken at Selfridges outside of store opening hours.

More like this