Prada takes on Shanghai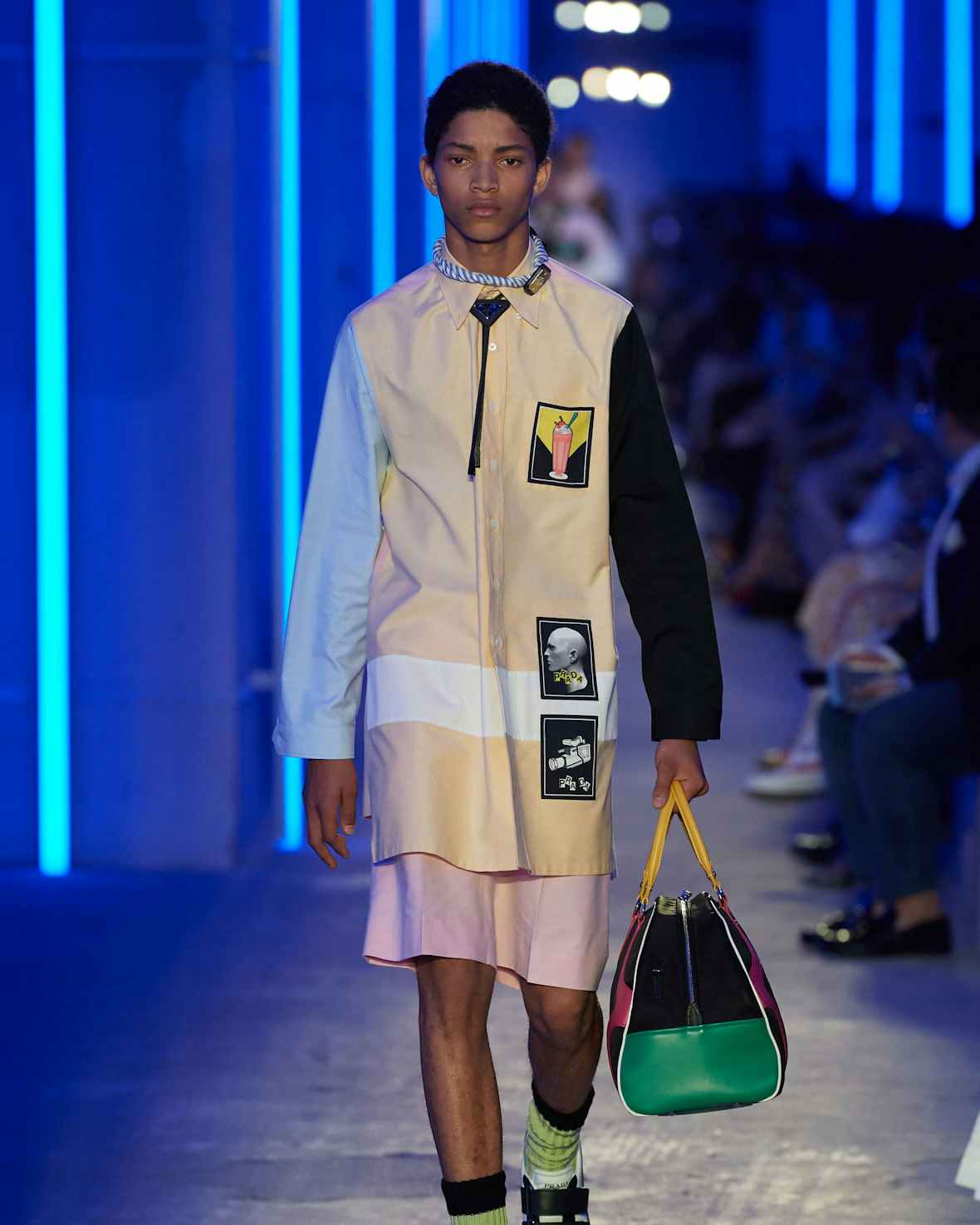 Miuccia Prada shows a collection of Neopolitan knits and low-key tailored pieces in a Tron-style, neon-lit warehouse in Minsheng.
WHERE DID THE SHOW TAKE PLACE?
In a vast Tron-style, neon-lit old silo warehouse space in Minsheng Art Wharf, East Bund, Shanghai, China. Location set-up concept by OMA/​AMO.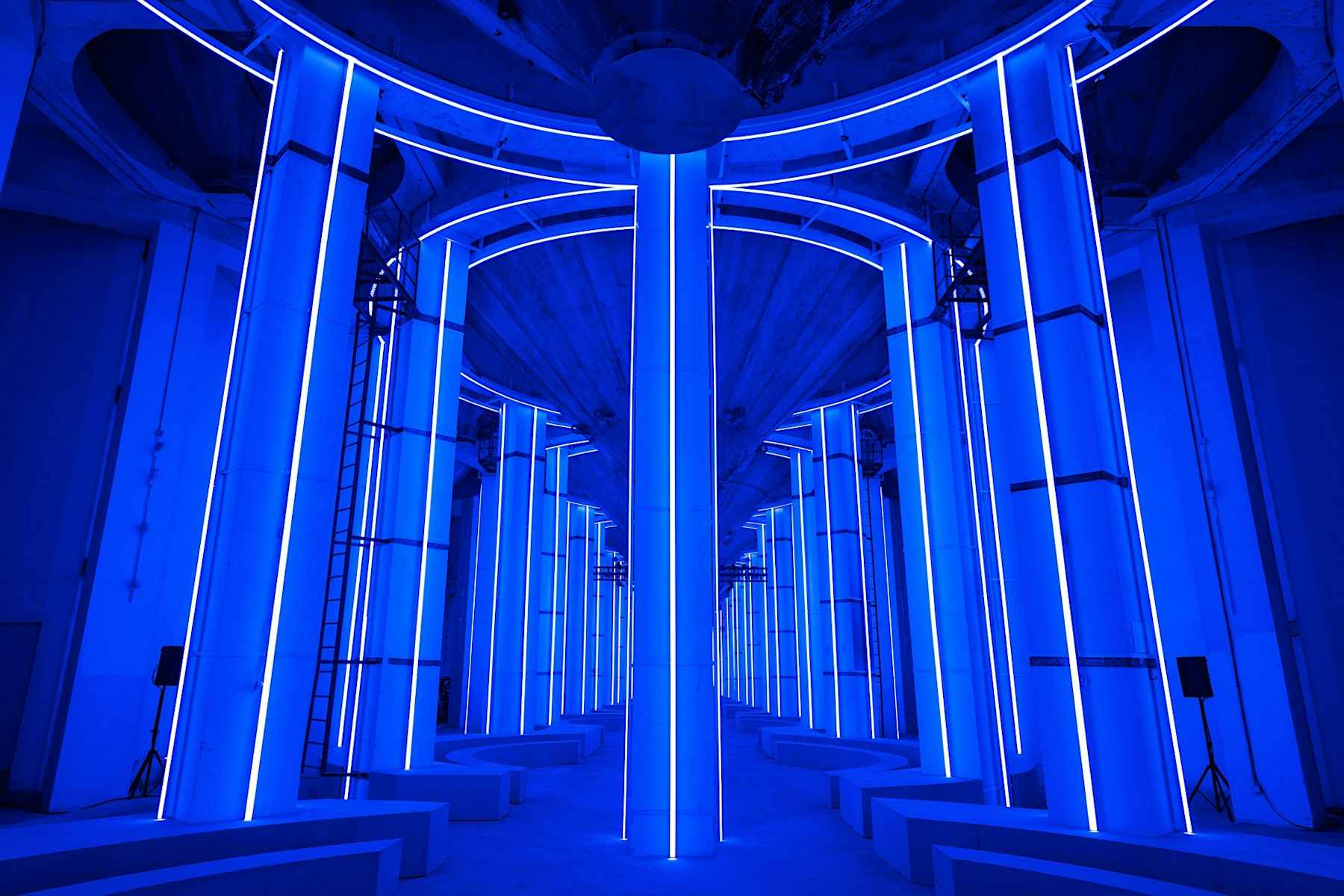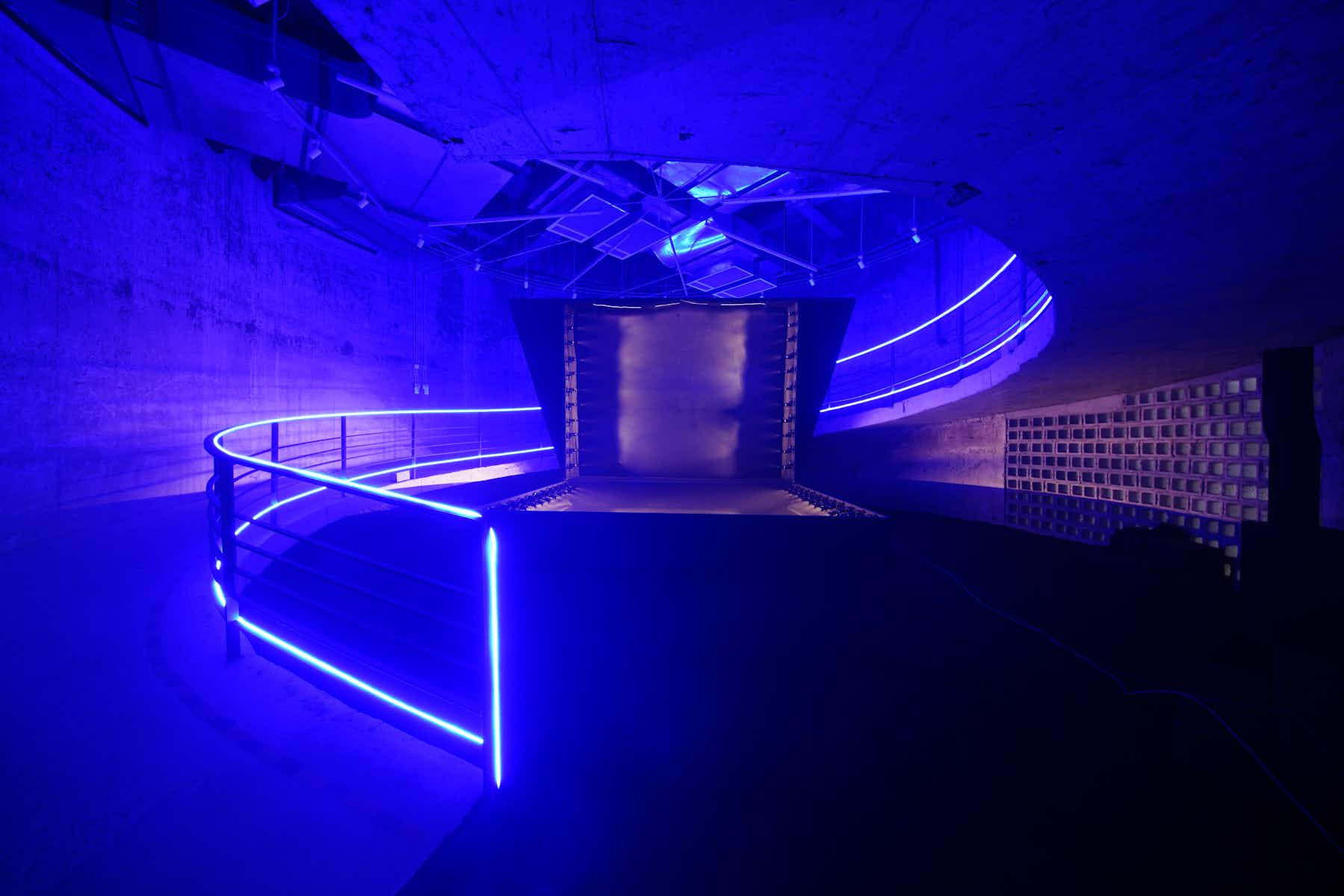 WHAT DID THE INVITE LOOK LIKE?
It came in physical form on Prada baby blue, but you needed a utility Prada torch to read the instructions to scan for a digital QR code.

OF NOTE:
Nathan Westling opening and closing (his menswear debut), Frank Ocean FROW and Miuccia mingling post-show. Also the gunk-green and goth-black lacquer fetish curtains hovering clinically throughout the venue.
WHAT DID IT SOUND LIKE?
Epic, atmospheric sounds to match the scale of the monumental warehouse. Soundtracked by Frederic Sanchez who moved from Wissman & Boettcher's Sonnenwind, Part 1 to Frankie Goes To Hollywood's Welcome to the Pleasuredome.
WHAT WERE THE BEST LOOKS?
The vest-tabards and matching shorts in baby blue and white stripe, big black boots, cinch waist anoraks (in black and cherry red leather, killer khaki and colour blocks), soft Neopolitan knitwear, chunky cardies and easy, cropped double-breasted tailored jackets.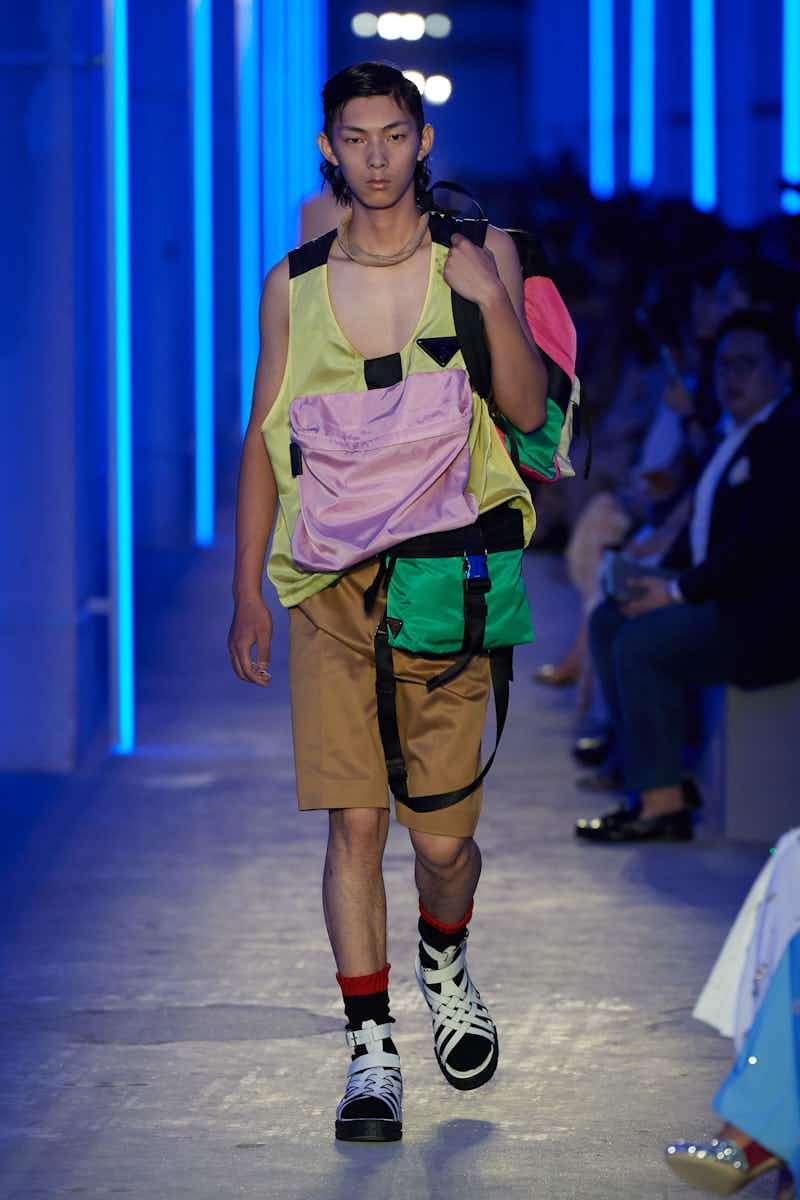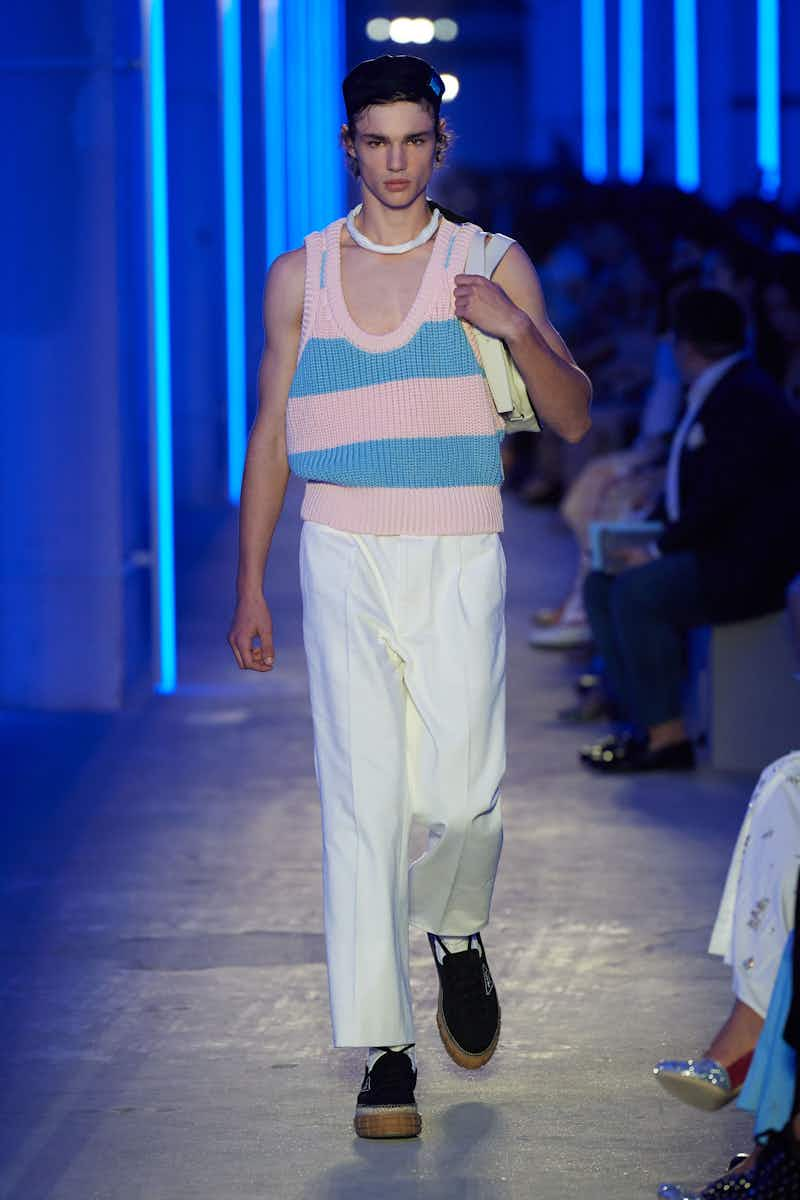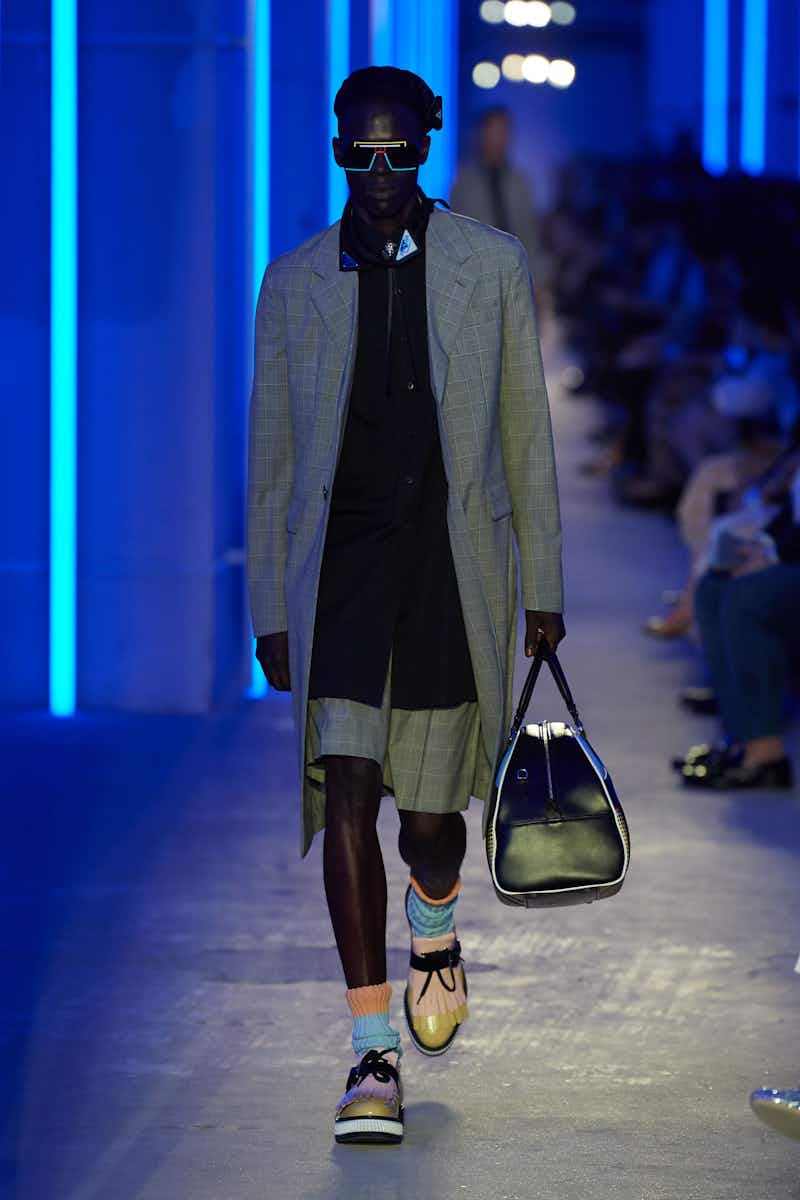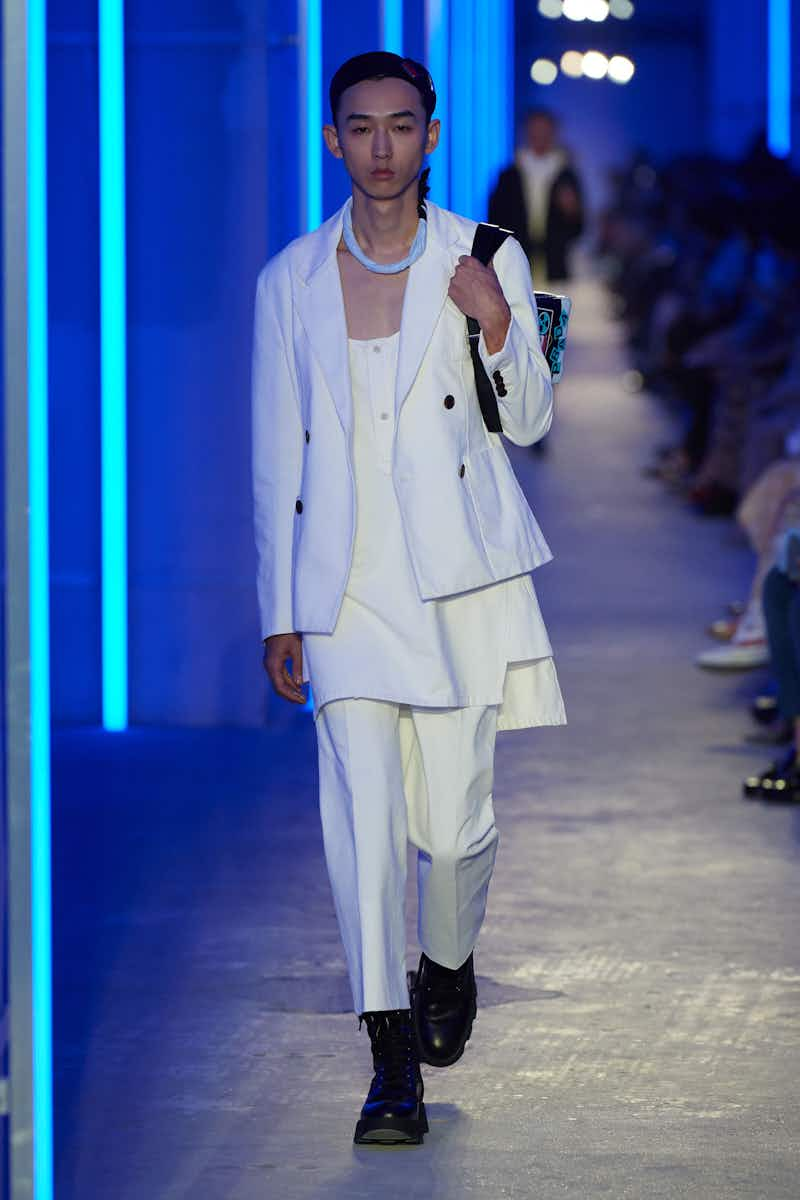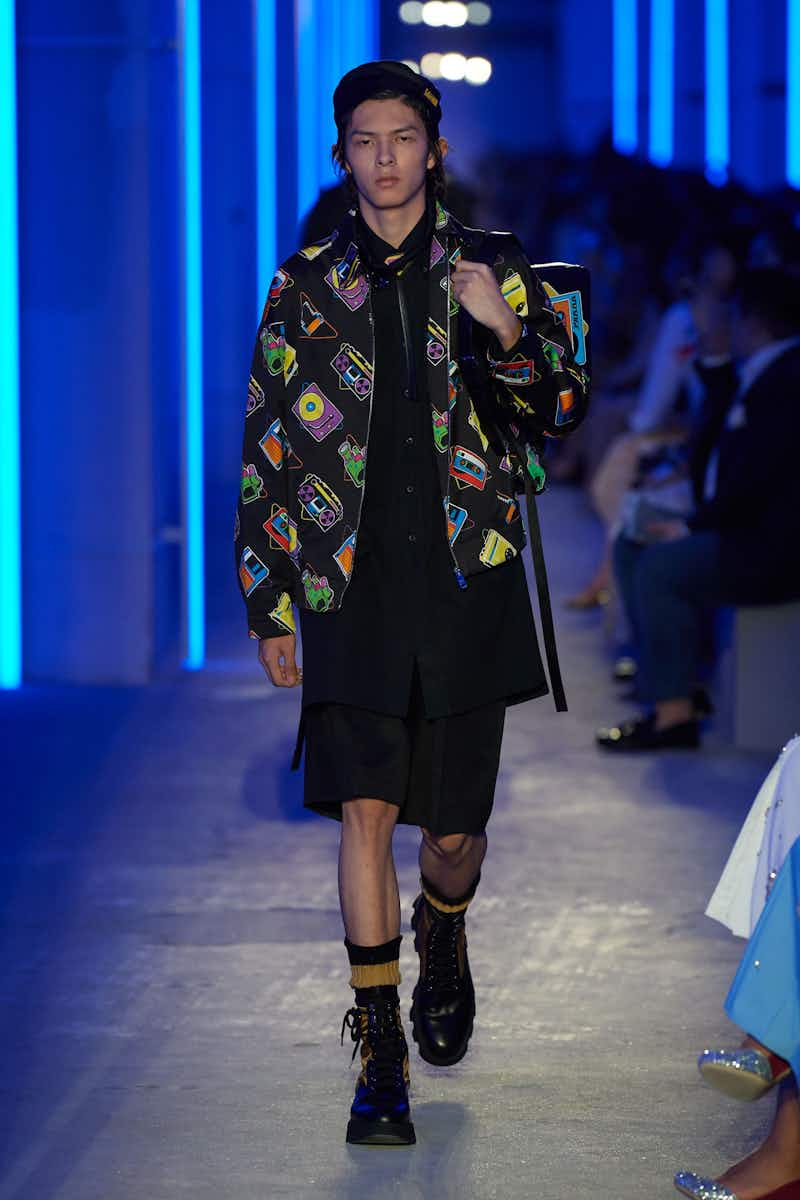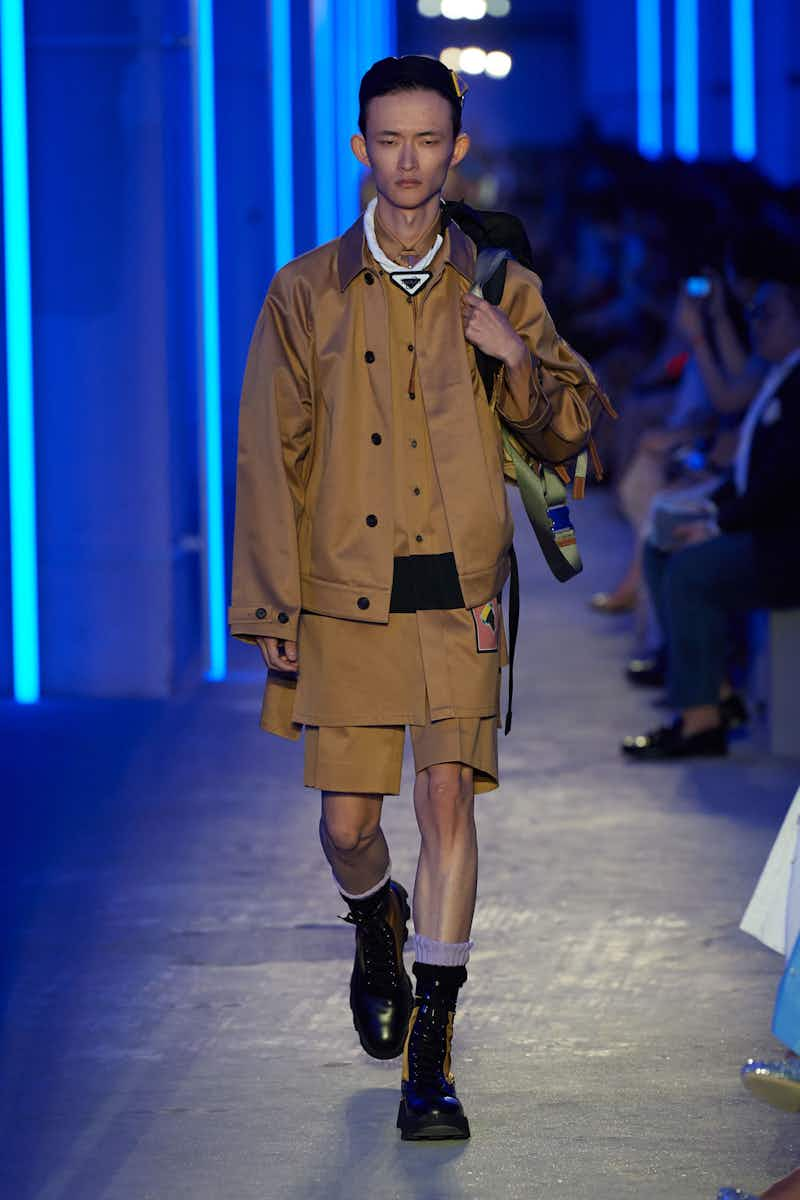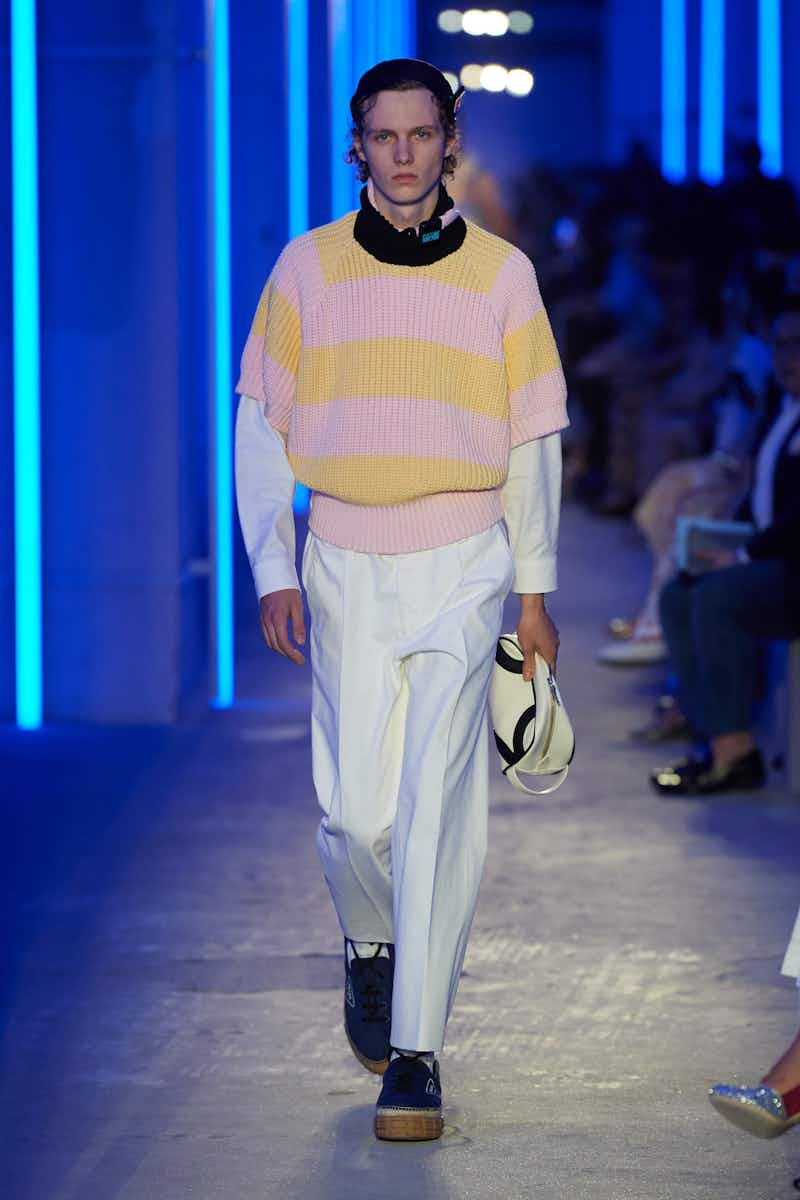 More like this