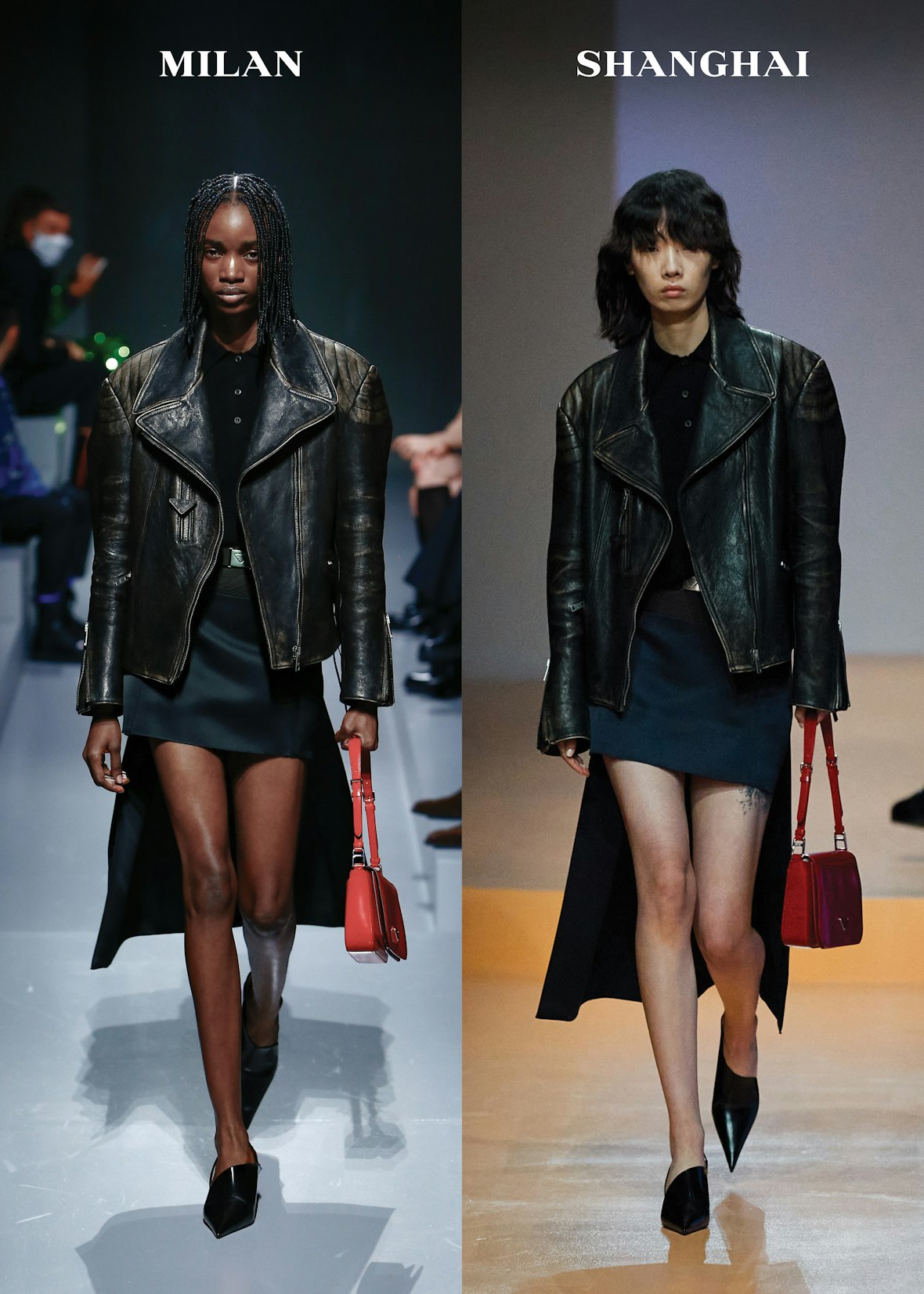 Prada SS22: practical power dressing
Before it had even kicked off, Prada's SS22 found unity in duality. The show was held in both Milan and Shanghai, beginning and ending at the same time. During the live stream, the same looks were sent down the runway on both sides of the world (albeit on different models, for obvious reasons) and the showroom set-up was near-identical.
And, of course, there is duality in the form of Miuccia Prada and Raf Simons' partnership. Since their hotly-anticipated debut last September, it's been a guessing game of decoding the sartorial hallmarks of both designers, whether it's the nylon of a Prada variety for SS21, or the high-octane graphics via Simons in February this year. But this season, the designers' visions chime in sweet harmony, finding a common ground in a collection that is muted but explosive, individualistic yet cult-like.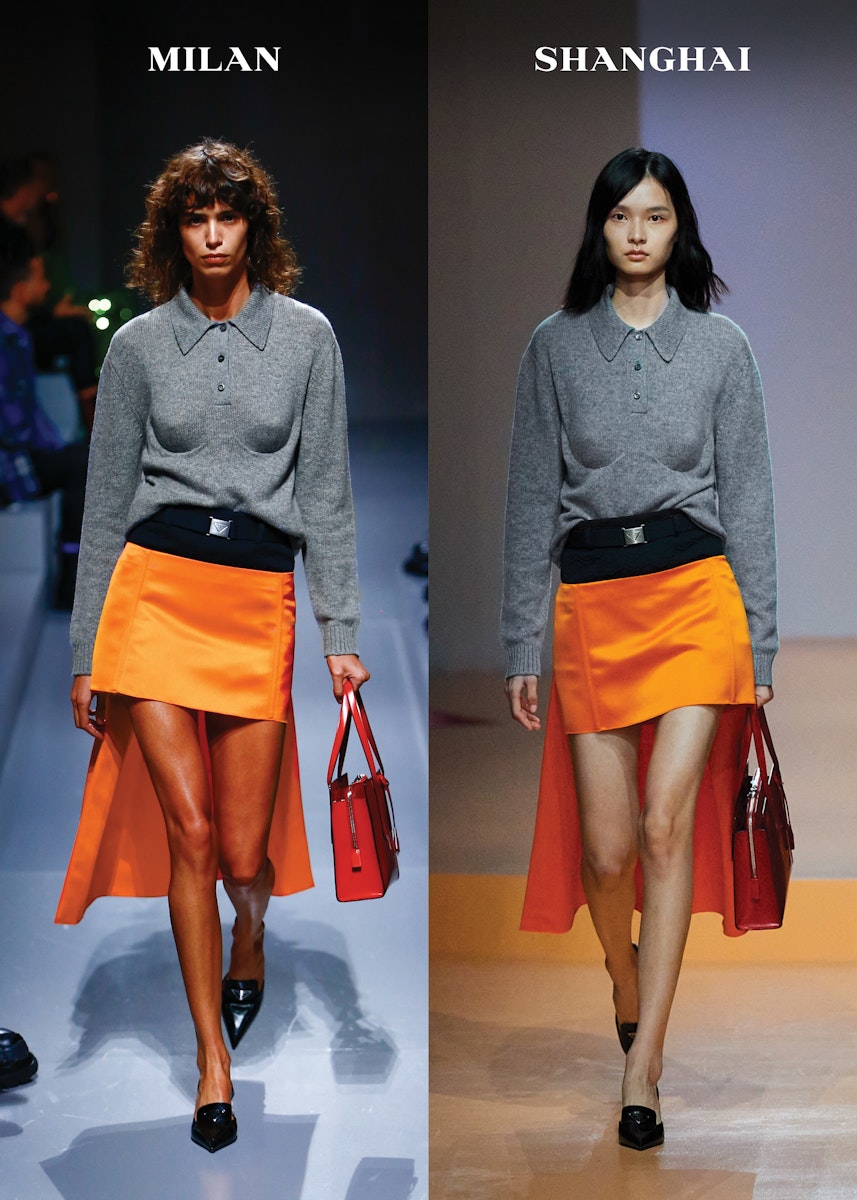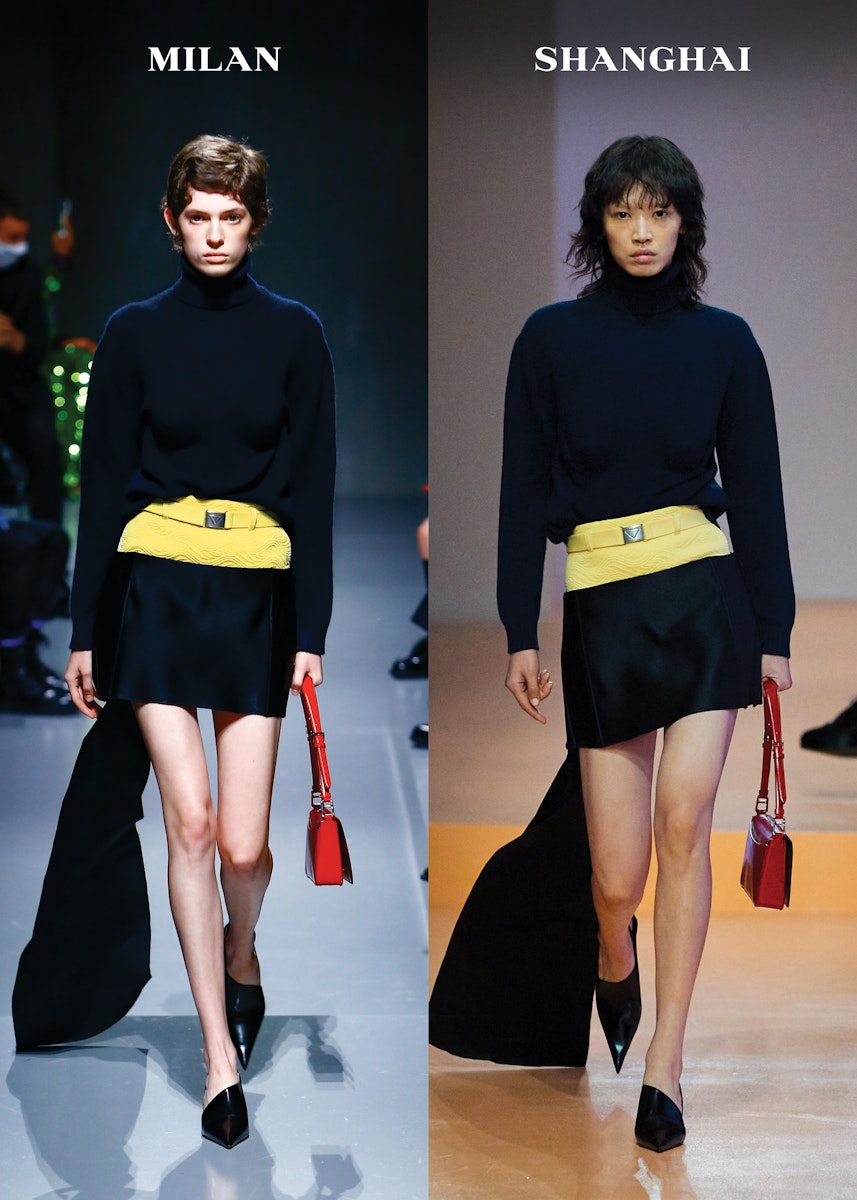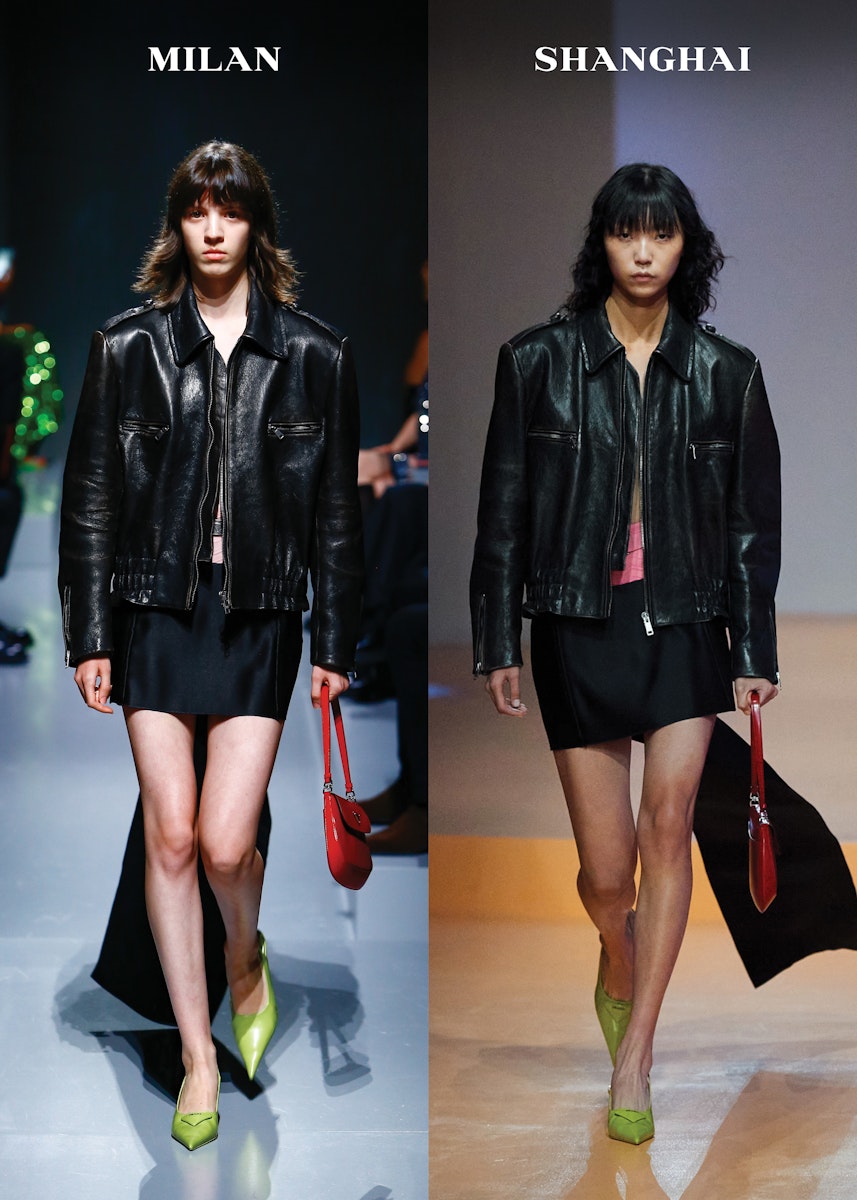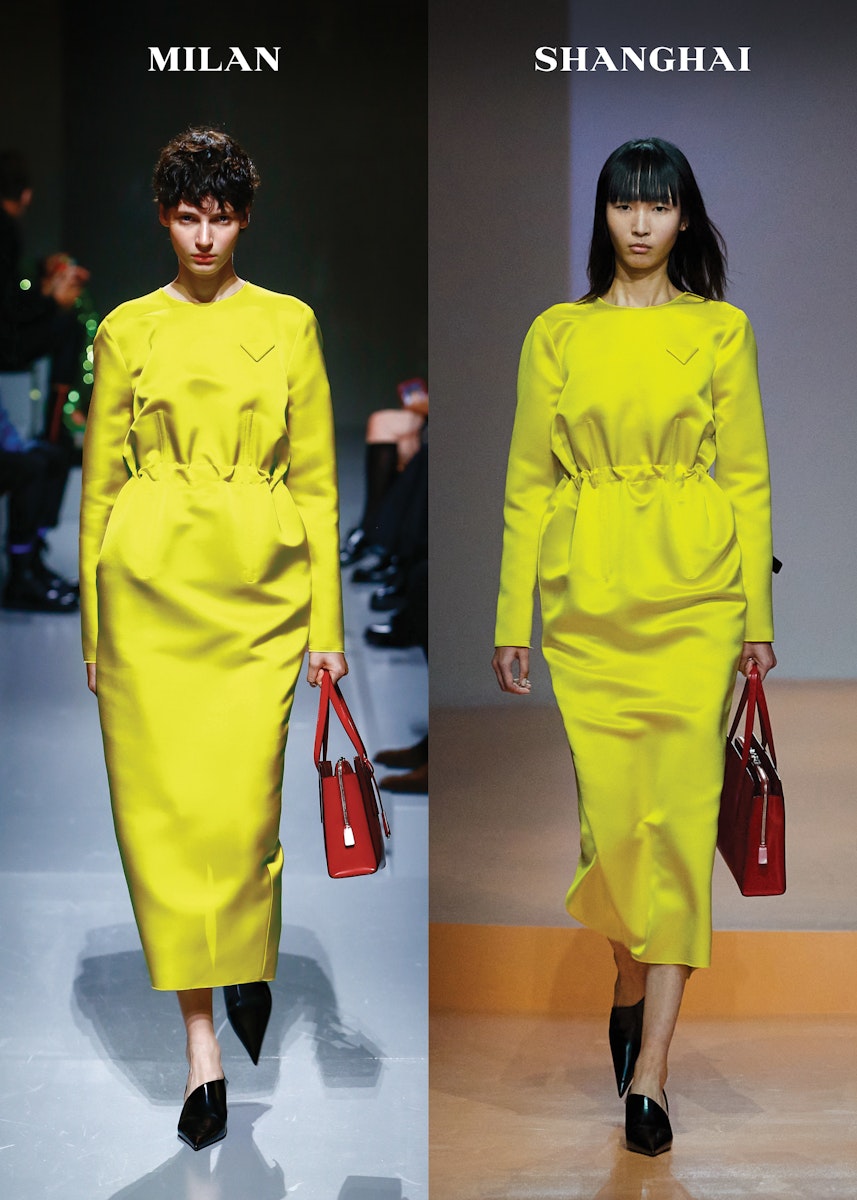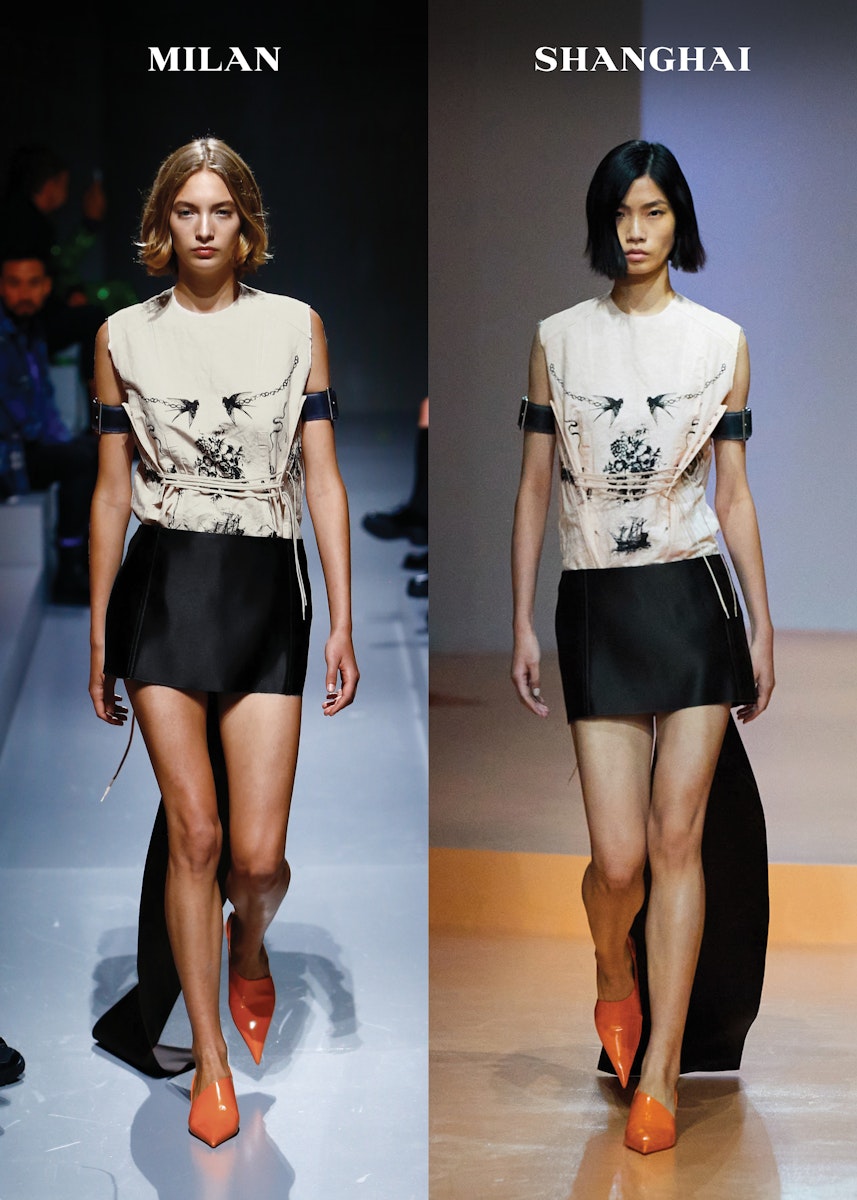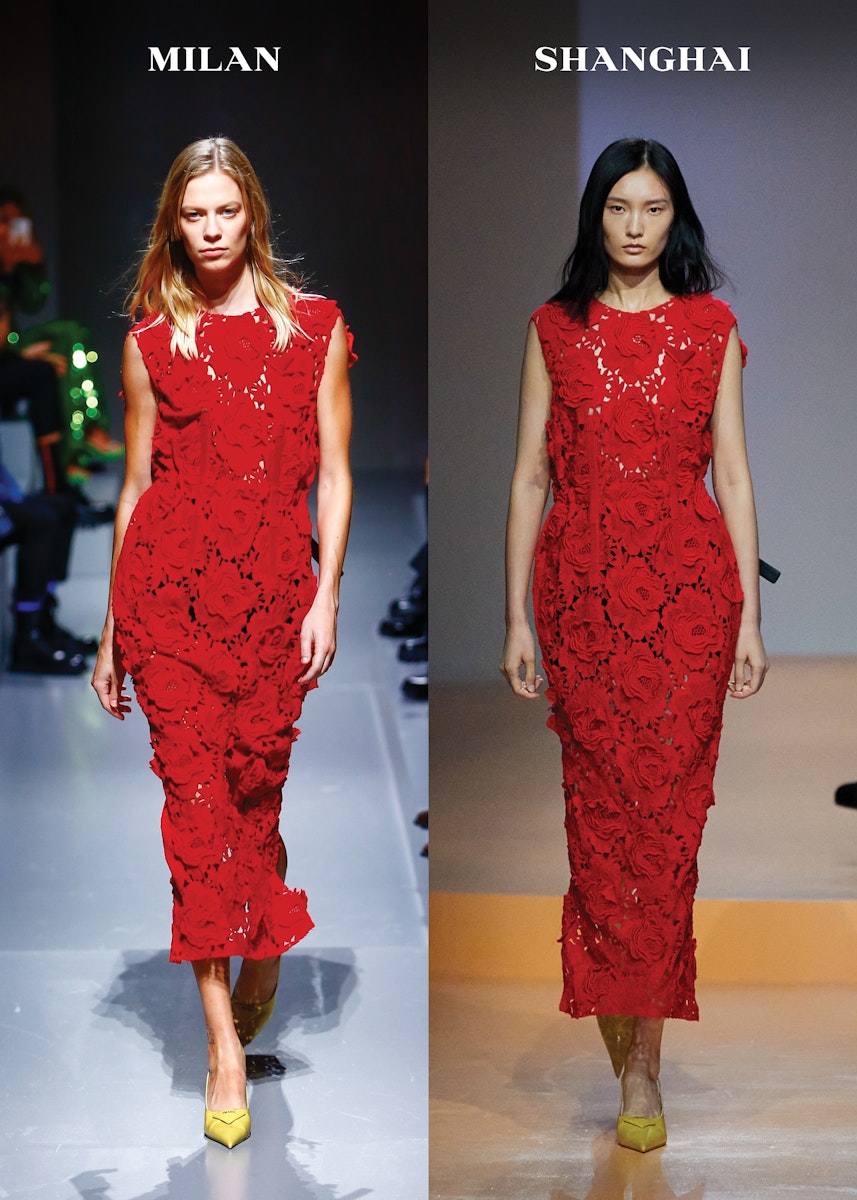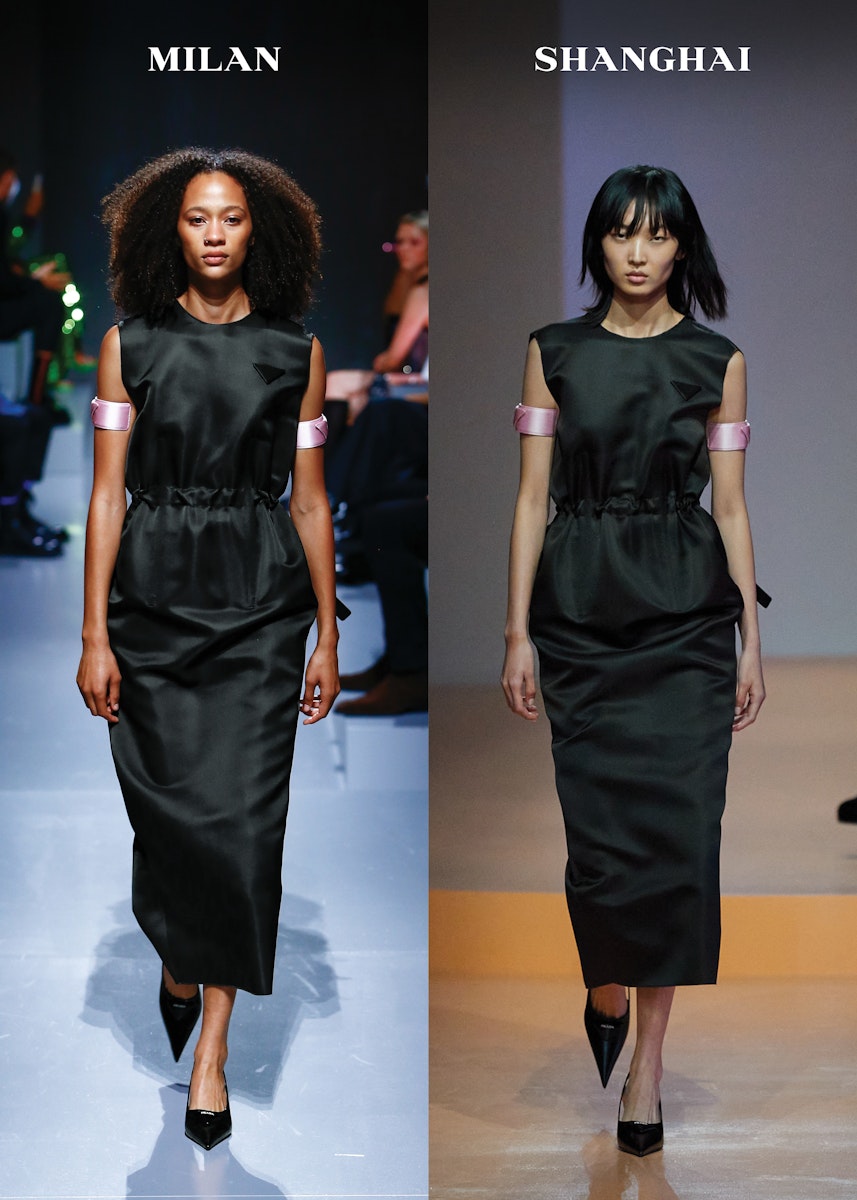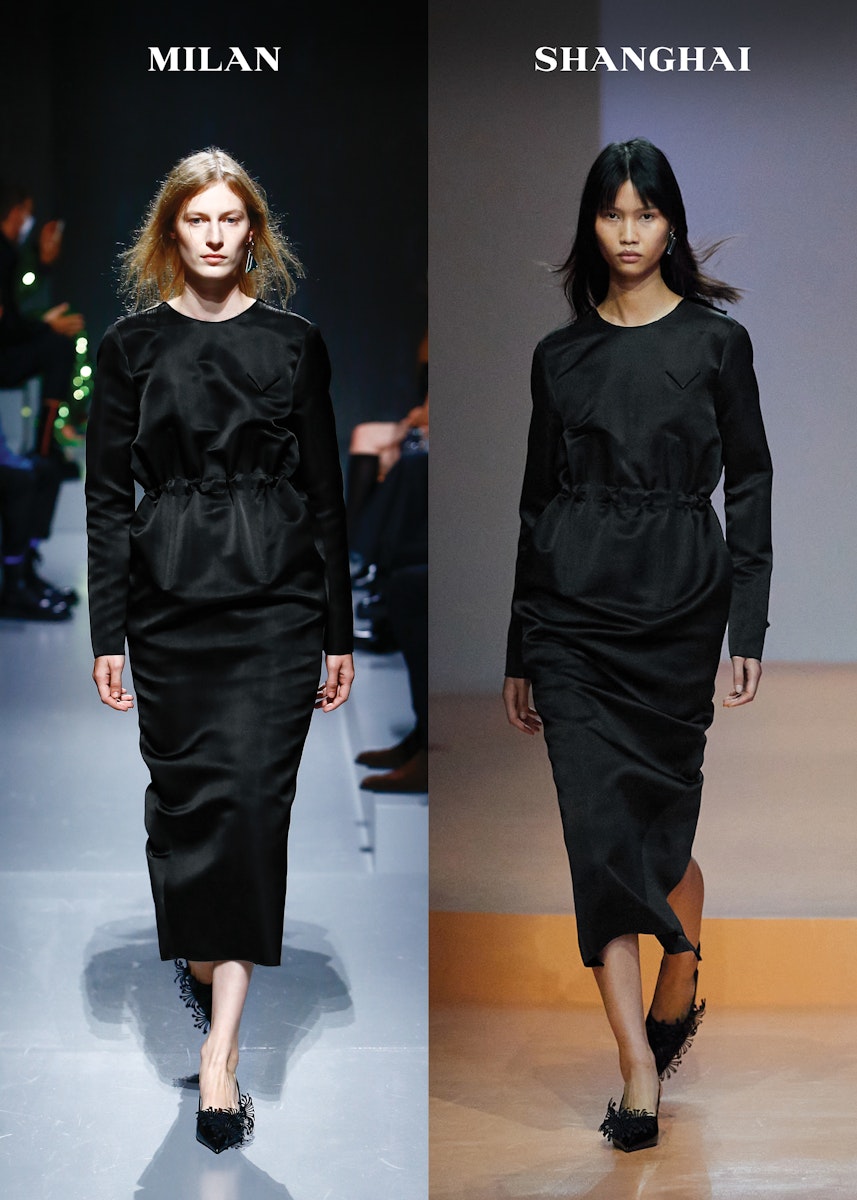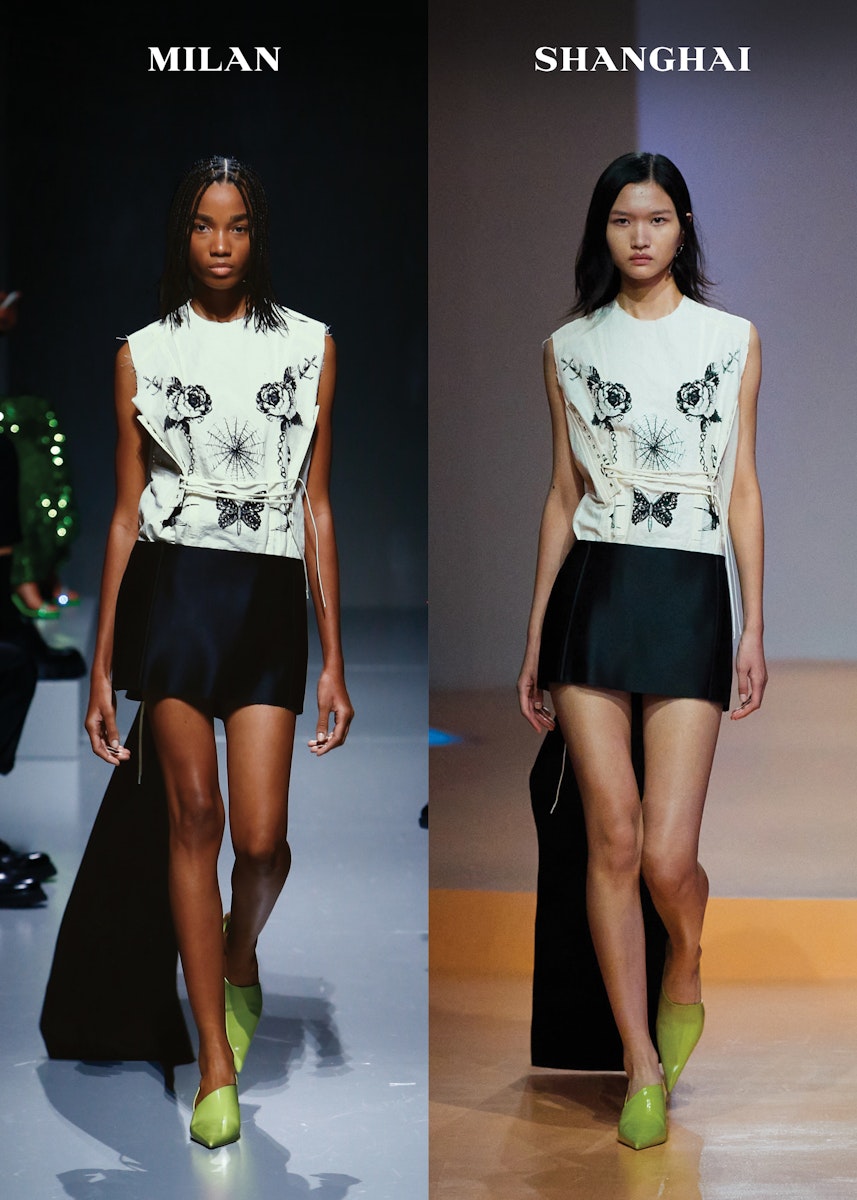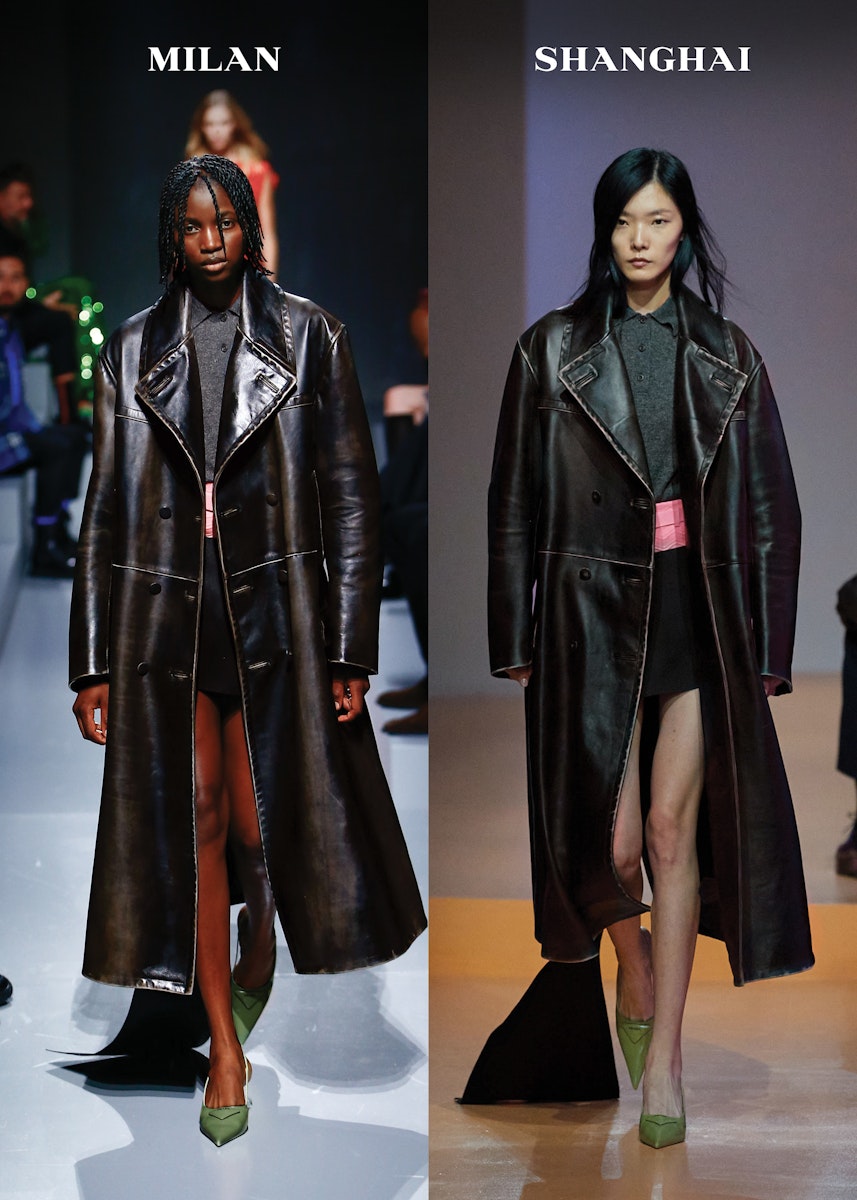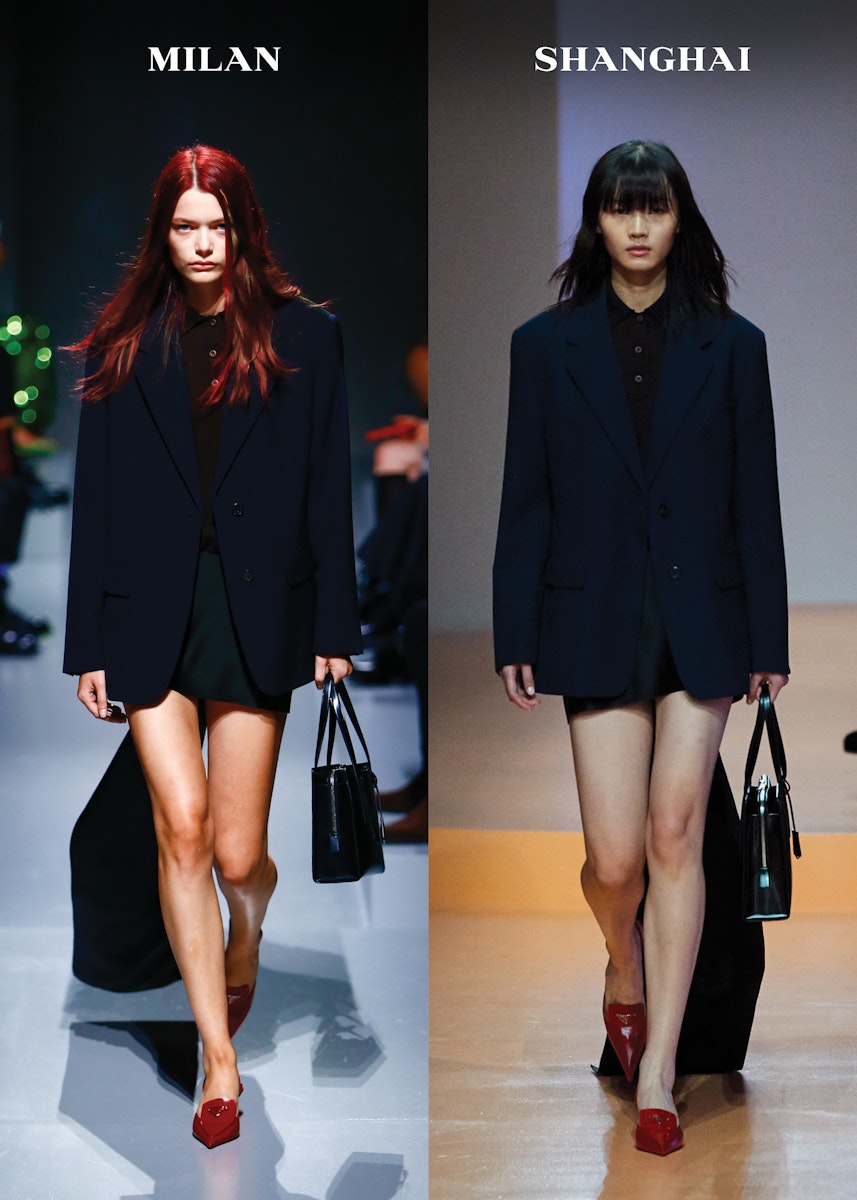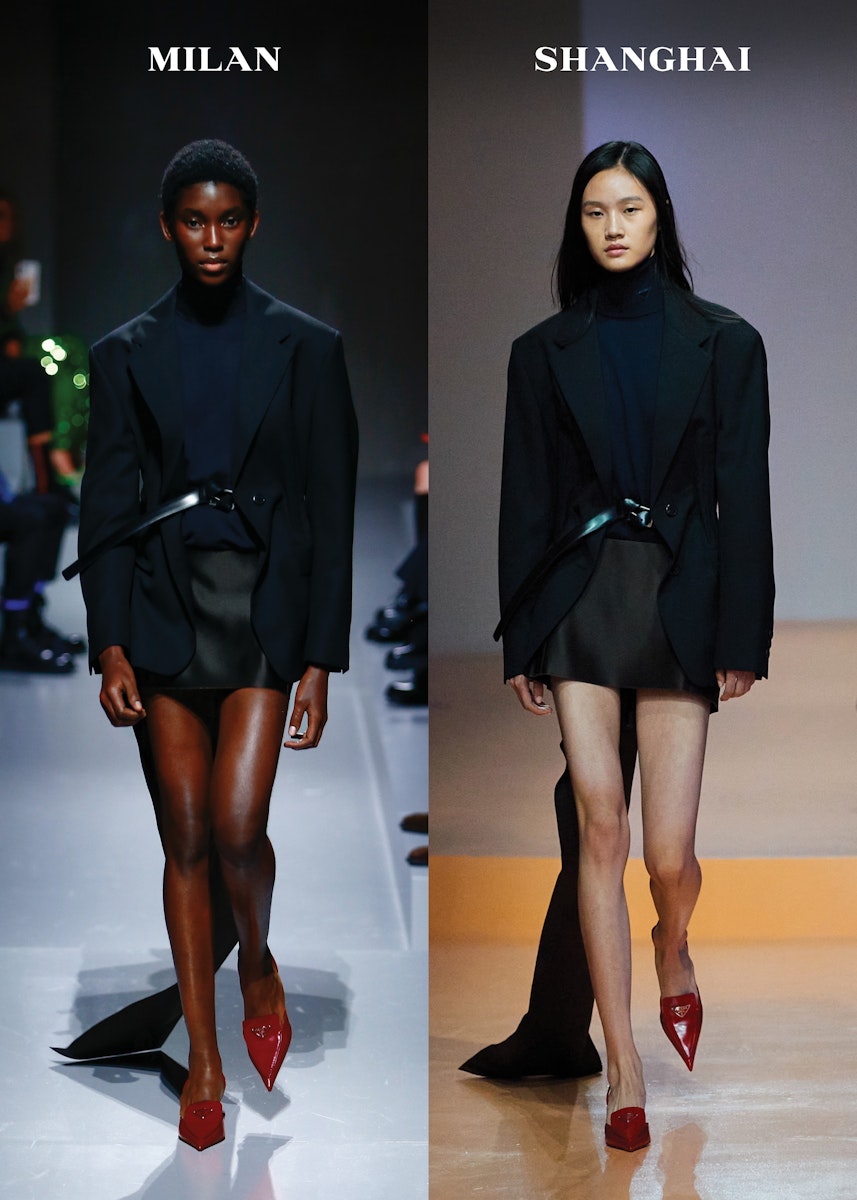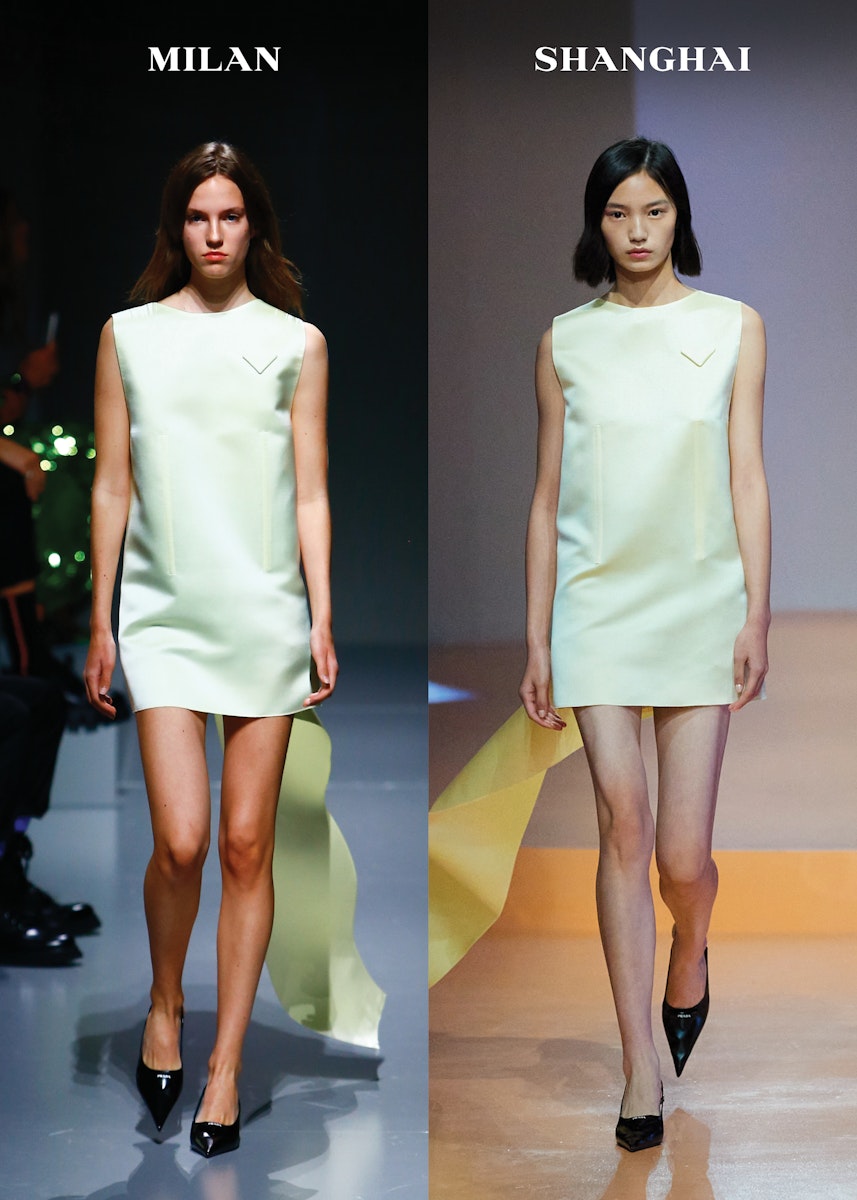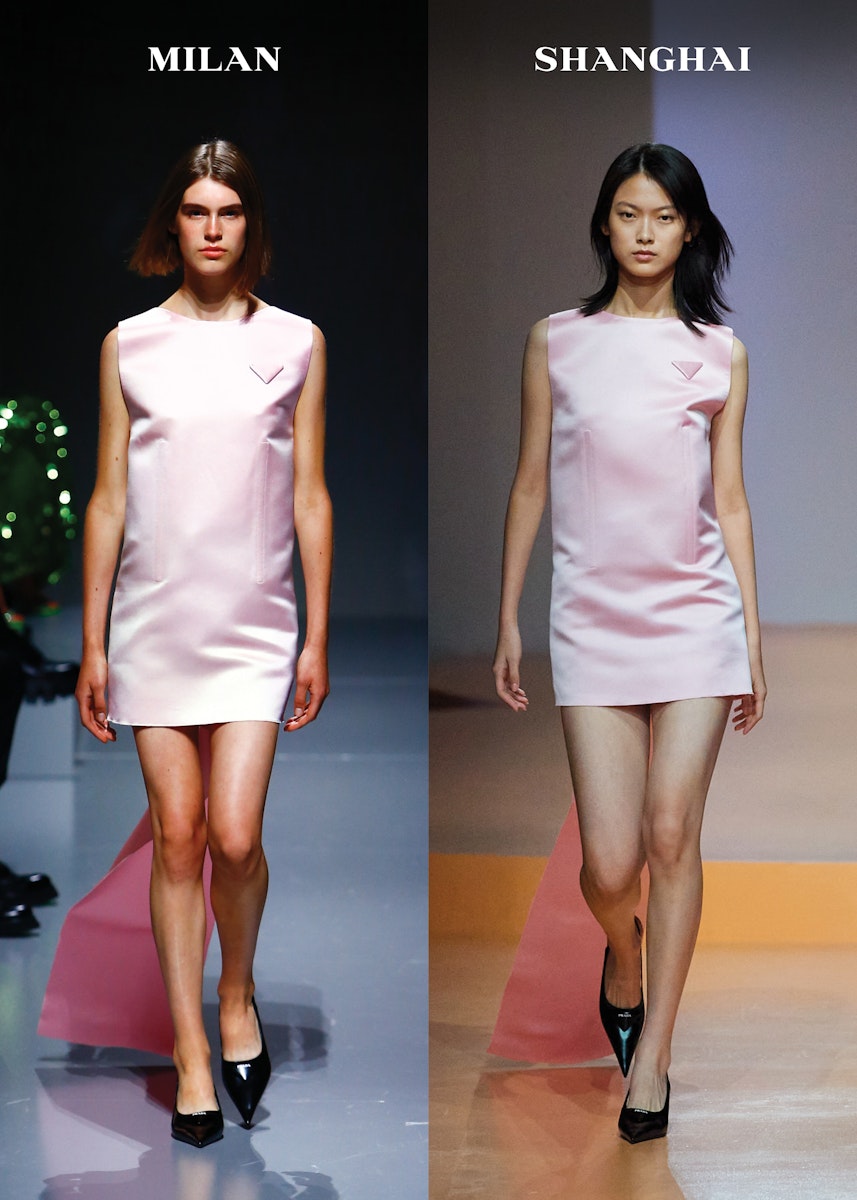 There was an ominous, voyeuristic tension throughout. Whether it was in the full-length screens that lined the runway and multiplied models as they walked or the lo-fi techno soundtrack with instructional lyrics such as ​"And when you fall asleep keep your eyes open, for now", the tone of the show was dark from the off.
With it came heavy leather bikers in the first few looks, but not set in a sleek, buttery finish as Prada have done in the past. Rather, on closer look, the leather had a worn-in effect, as though it had been pre-loved and preserved for future wearers. In contrast to the regality of last season, where coats paired with green sequins championed maximalism, this collection seemed rooted in realism. In February, we were dreaming of hedonism; now, we're back down to reality.
The practically of the clothes also contrasted the cinematic glamour of Prada and Simons' previous seasons, with workwear pieces such as a crisp white shirt, a sharp tailored blazer and navy turtleneck.
But the optimism hasn't totally disappeared – it was just pared down a little. Prada and Simons opted for nuggets of razor-sharp sex appeal, like mini skirts in an array of acid colours, with fabric dragging along the floor behind its wearer, and leather jackets worn with nothing underneath. What would be a boxy dress was given shape through ruching at the waist and a lime green jumper took body contouring further, moulding breasts like a cast and sitting atop the fabric.
Perhaps the exuberance of a predicted Roaring Twenties revival post-pandemic was a little hopeful – and Prada's SS22 collection seemed to point at that. The party's back, there's no denying, but so is the dreary commute, the office 9 to 5 and dashing about the city from meeting to meeting.
If there's anyone who can design for utility as we almost return to normality, it's Miuccia Prada. And when Raf Simons casts a vibrant net over her practical pieces, they both hit the sweet spot.

---