PUMA and Dua Lipa are giving us butterflies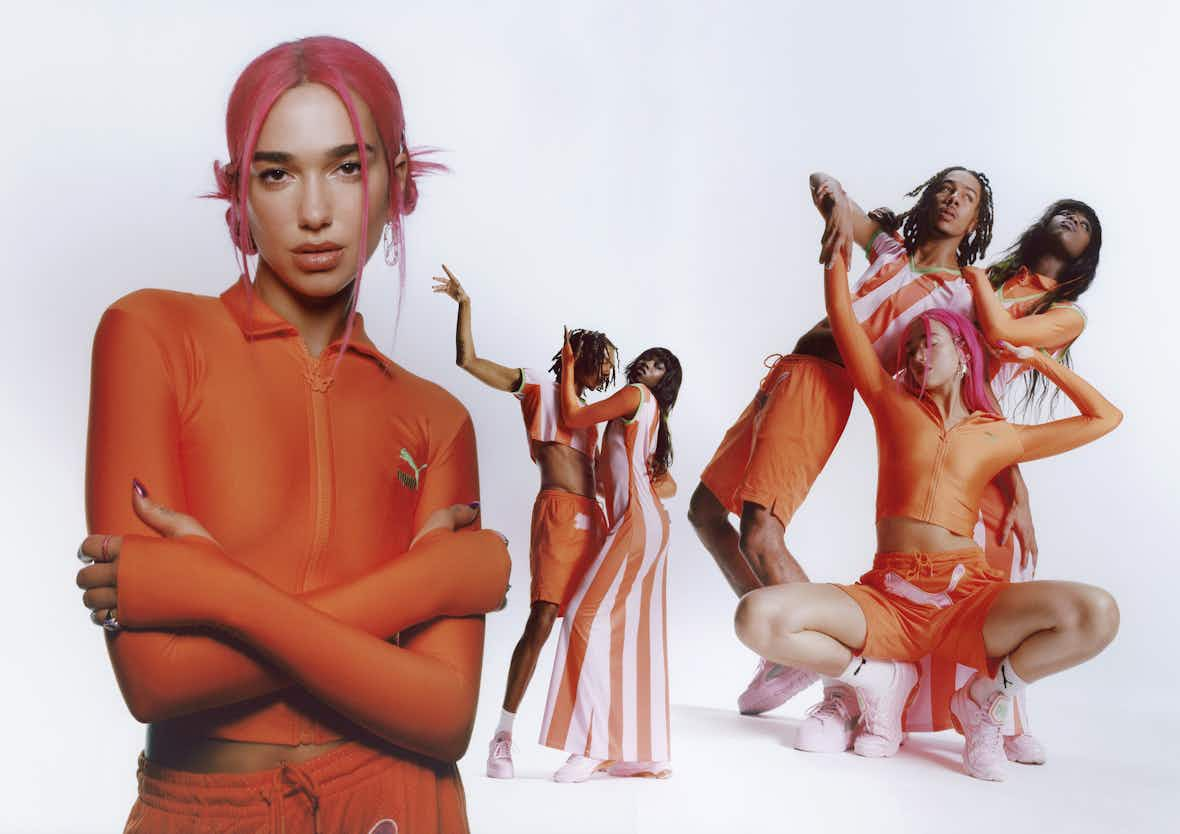 The pop queen returns with PUMA for a second dose of the "Flutur" project, an ode to old-school rave and chunky '90s shoes.
In Chaos Theory, the Butterfly Effect states that a tiny localised action like the flutter of a butterfly's wings can, down the line, cause an earthquake on the other side of the globe. Or, in Pop Theory, Dua Lipa wears a load of Y2K butterfly things and suddenly they're fluttering across our feeds like we're in some sort of virtual version of a butterfly house.
Now, the creature features on a second ​"Flutur" drop from Dua and PUMA. Drawing on another type of flyer – the rave poster – the collection heads back to the old school in a visual ode to the ​'90s free party scene. Dua didn't wing it; she designed the collection alongside PUMA's long-time collaborator Billy Walsh, working hand-in-paw with the streetwear giant's distinctive codes.
The initial ​"Flutur" project, meaning butterfly in Albanian (Dua's second language), dropped last year and saw ​'90s-inspired streetwear essentials stamped with the iridescent insect, including a new stacked version of the Mayz shoe. Where the initial offering spanned four pieces, this second helping is a bumper-pack of thirty different items; a head-to-toe solution to get you rave ready.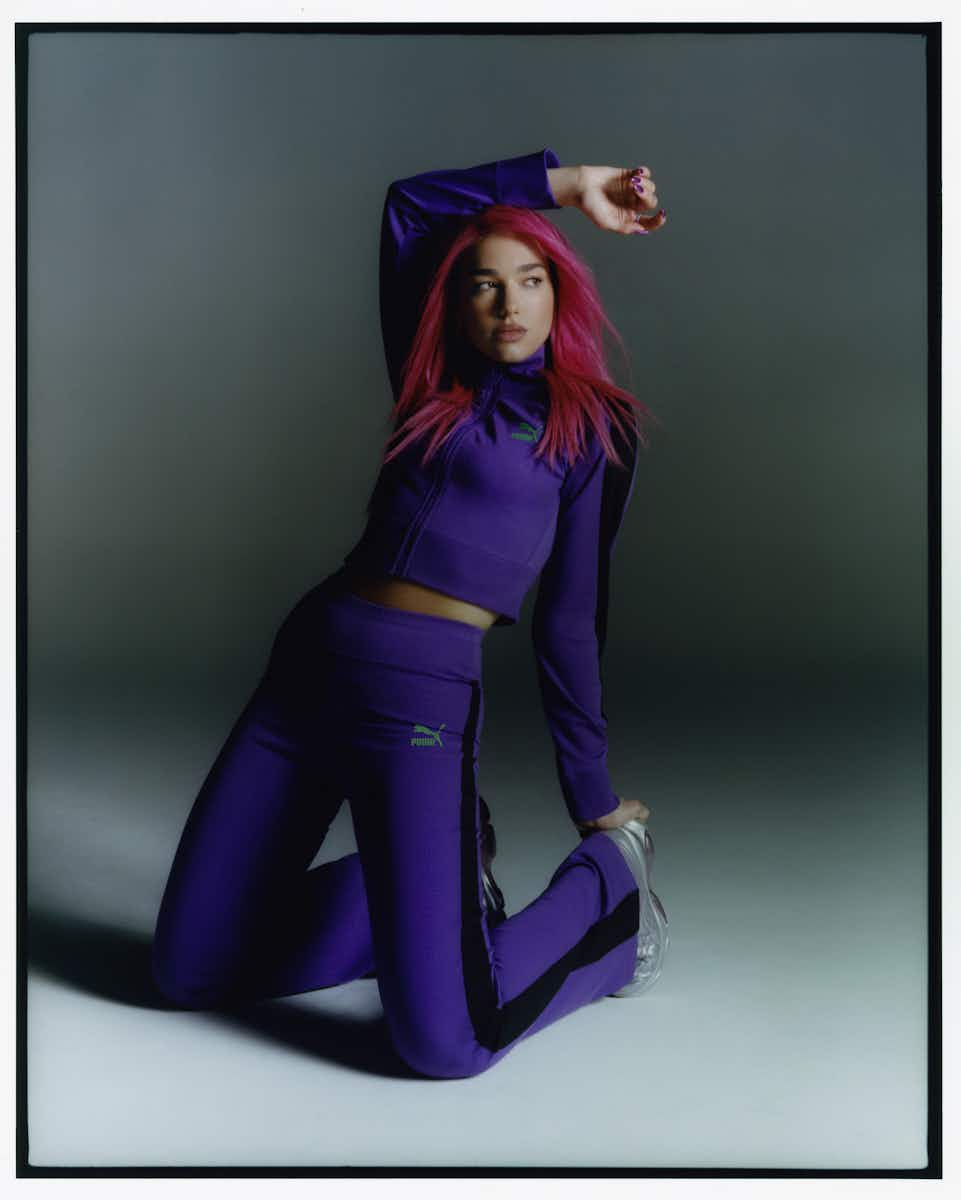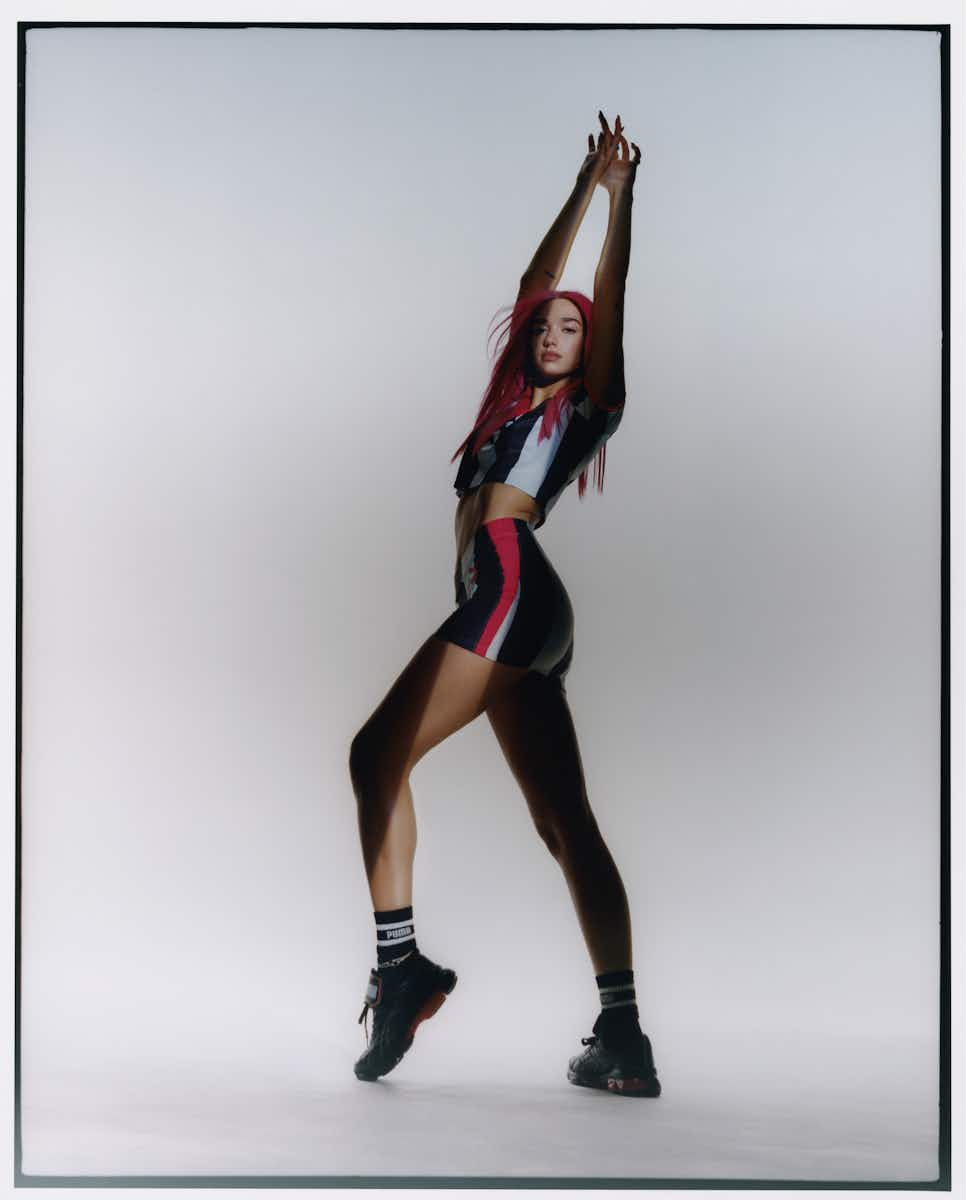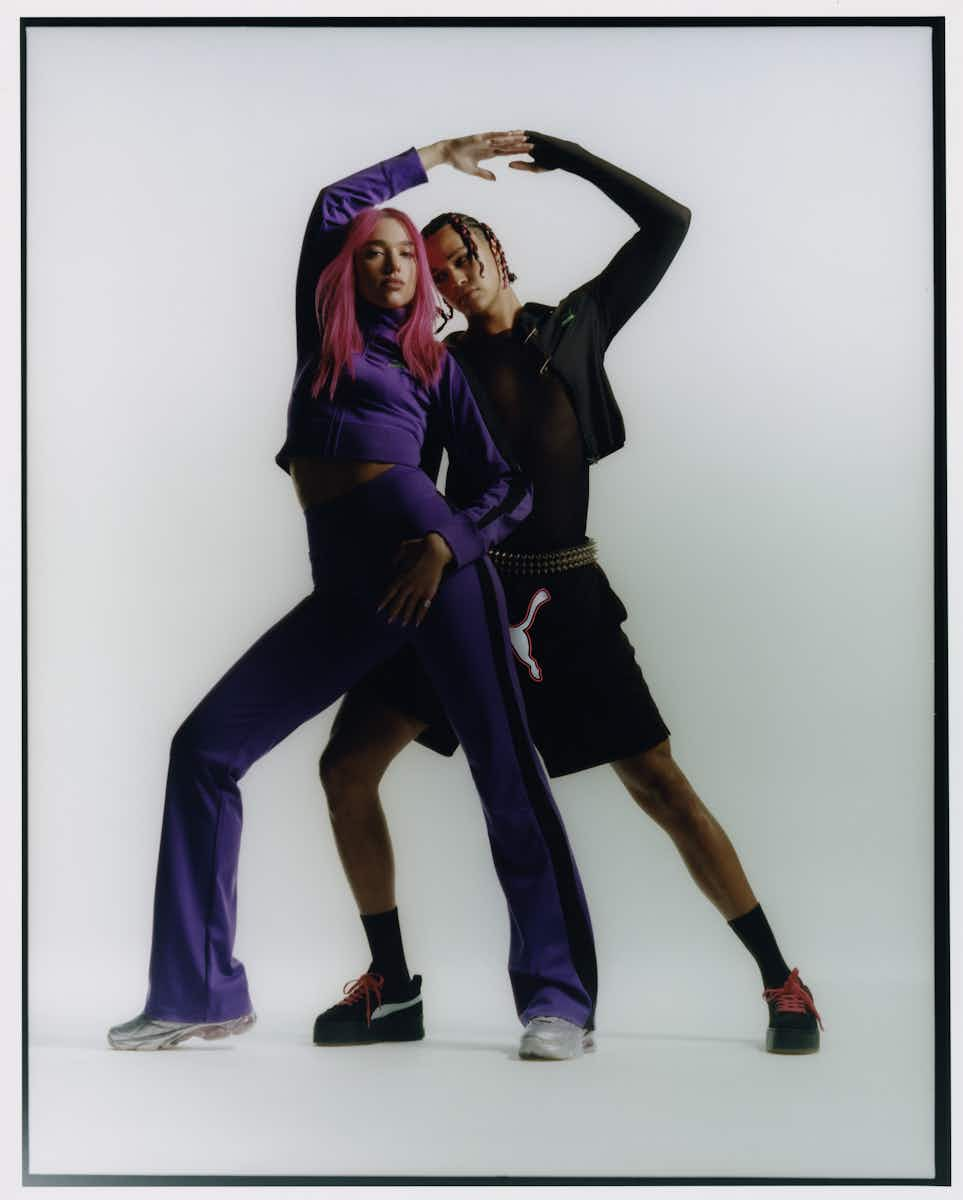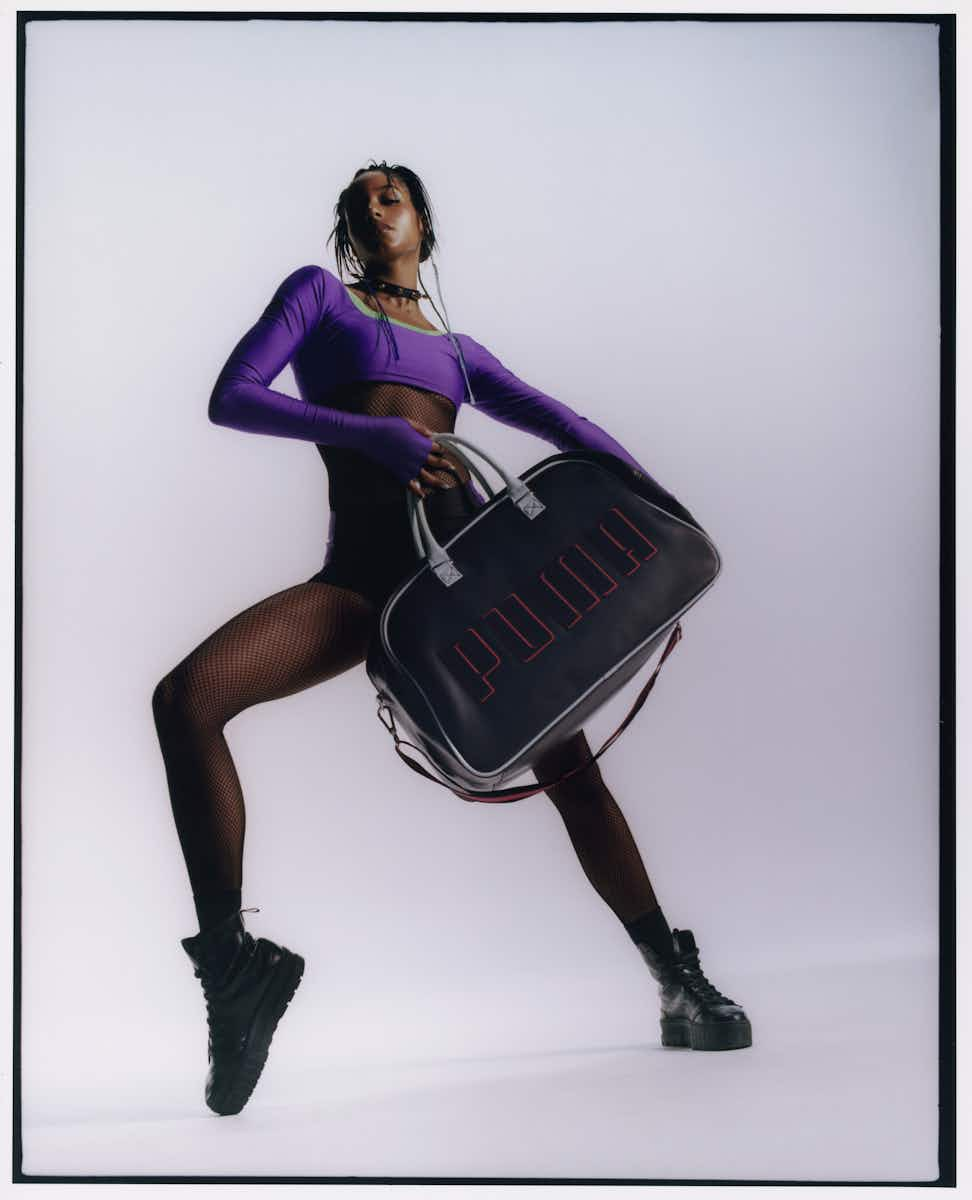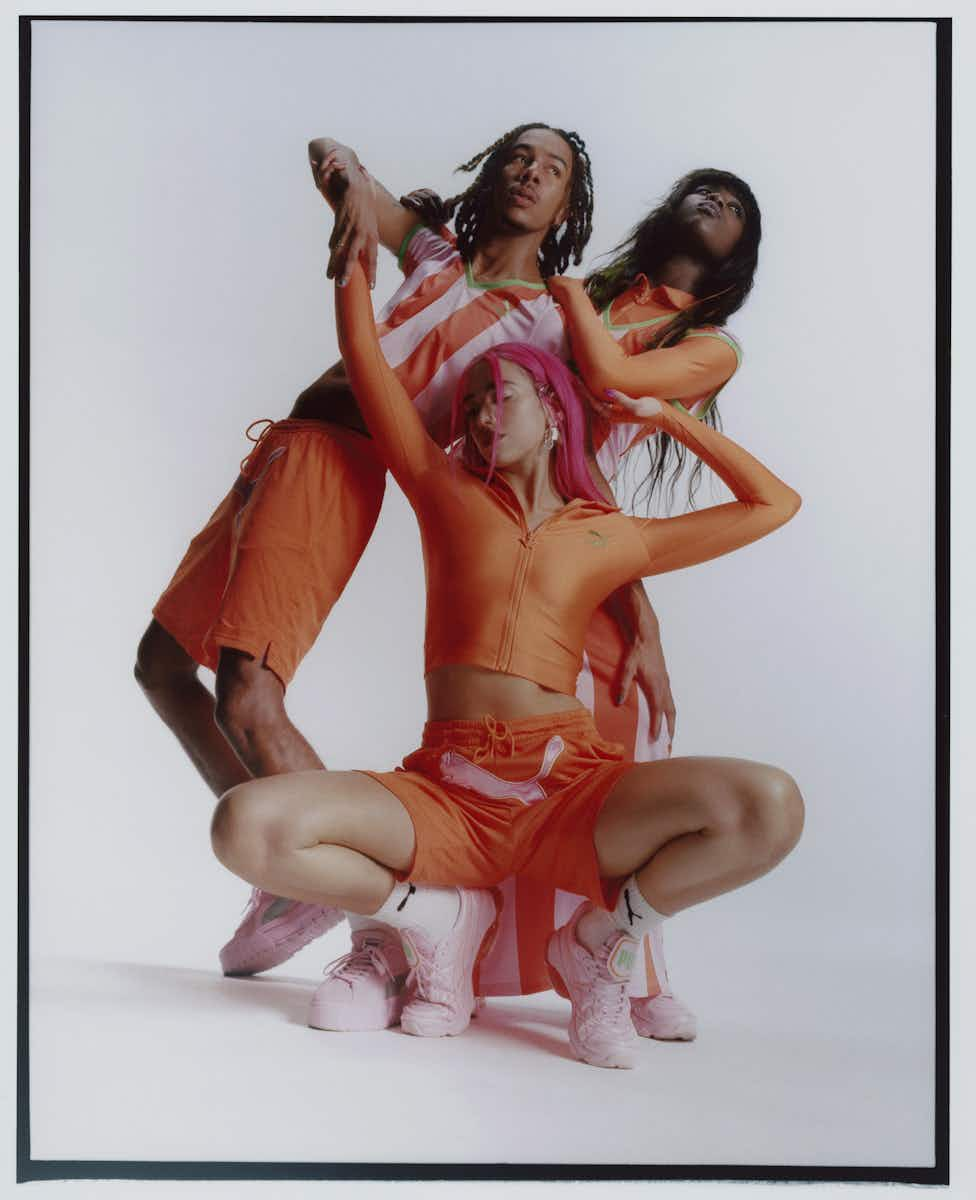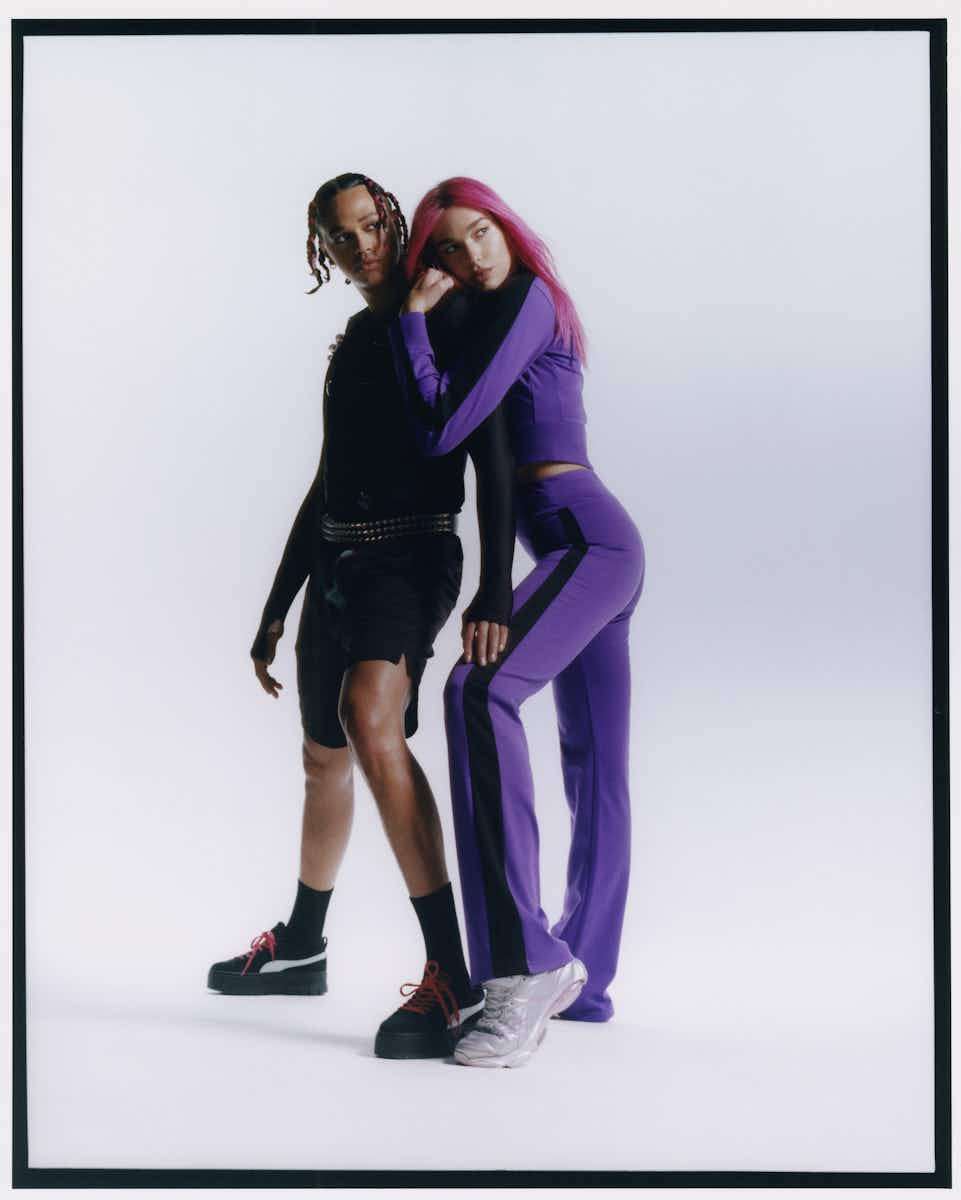 There's so much to unpack here, but we're particularly excited about the T7 tracksuit, a nostalgic zip-up made for comfort and ideal if your weekly exercise is raving. It's energised via poppy pink, purple and neon orange hues, finished with tape details and cropped for a bit of cheeky midriff. Its silhouette is remixed for the long sleeve fitted tee – complete with butterfly zip, thumb holes and an aptly winged collar – paired with the mini skirt for a vivid co-ord. Dua calls it her second skin: meaning we're never, ever shedding it.
From here, the collection heads in two opposing directions; there's a more active-inspired group of garments, with a baby long sleeve crop top complete with contrast trim and tight shorts made for yoga: just don't do your downward dog near PUMA's fast cat! On the other side, there's a more elevated approach, via a dress matched with platforms. Future Nostalgia indeed.
On that footnote, the shoes are major. The Mayze returns via its original format, a metallic colourway and a hefty boot. There's also the new CELL King, emblazoned with an oversized, lick-lipping PUMA lock-up on the tongue and built with a gorgeously throwback chunky silhouette. Finishing everything off is a supersized grip bag (and Le Grip Bag, excuse our French) to stash your goods and probably just about squeeze in the kitchen sink. Mary Poppins would've loved this one.

The collection is complemented by a campaign which features Dua's touring dance crew style the new looks. Dua – showing off her new pink hair – also talks through the collection. ​"The butterfly represents transition, metamorphosis, and new beginnings," she says in the video. ​"Going into a new album as well… I feel like it's really progressed and manifested itself in that way."
If this is a new beginning, we can't wait to see the effect of this butterfly fluttering its wings. For now, this rave-ready collection is getting us out of our cocoons: see you in a field somewhere this summer doing the caterpillar?