Dua Lipa
Music

Fun, feminist and disco-flavoured, Future Nostalgia might be the biggest pop album of the self-isolation era.
Music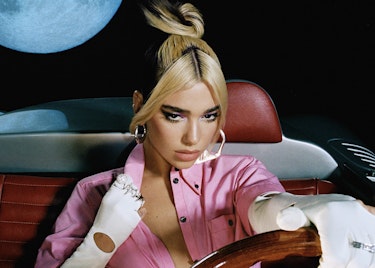 Dua Lipa goes power pop, Headie One gets experimental and New York's AceMoMa duo deliver fresh rave energy.
Music

From underground club tracks, to pop bangers and memeable viral hits – listen to 100 songs which soundtracked our 2019.
Music

Director Nabil gives us the lowdown on Dua's latest earworm.
Music

The best contemporary music – updated weekly.