Dua's new big bag is on an even bigger night out

Stumble from cloakroom, to club, to cab with our brand new bestie: the PUMA x Dua Lipa Flutur 2 Grip Bag.
Remember the tiny bag trend? Two years ago, the micro clutch carried a lot of pop cultural currency; granted, that was the only thing they could carry, considering they had less spare space than a tin of sardines.
Thankfully, for people who have more possessions than a mouse in a matchbox, there are bigger, just-as-stylish bags on offer: enter – still stumbling from the night before – the PUMA x Dua Lipa Grip Bag, your new all-purpose hold-all.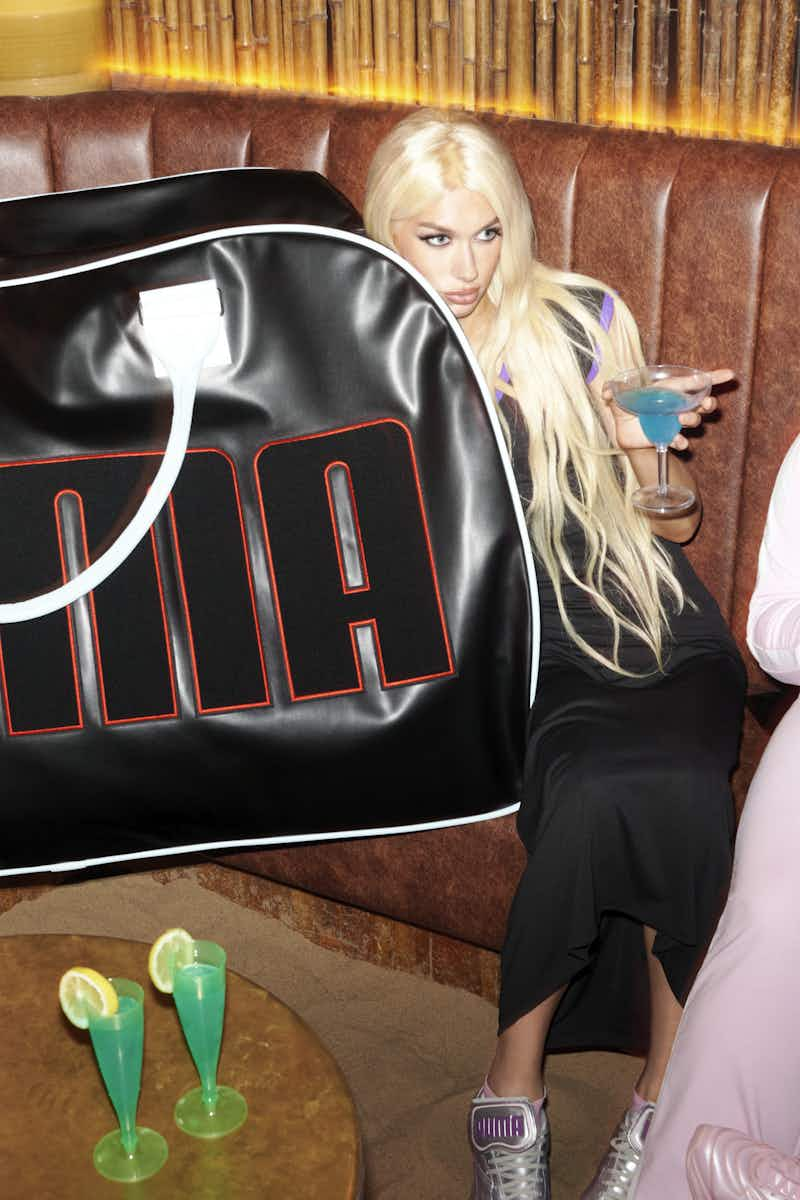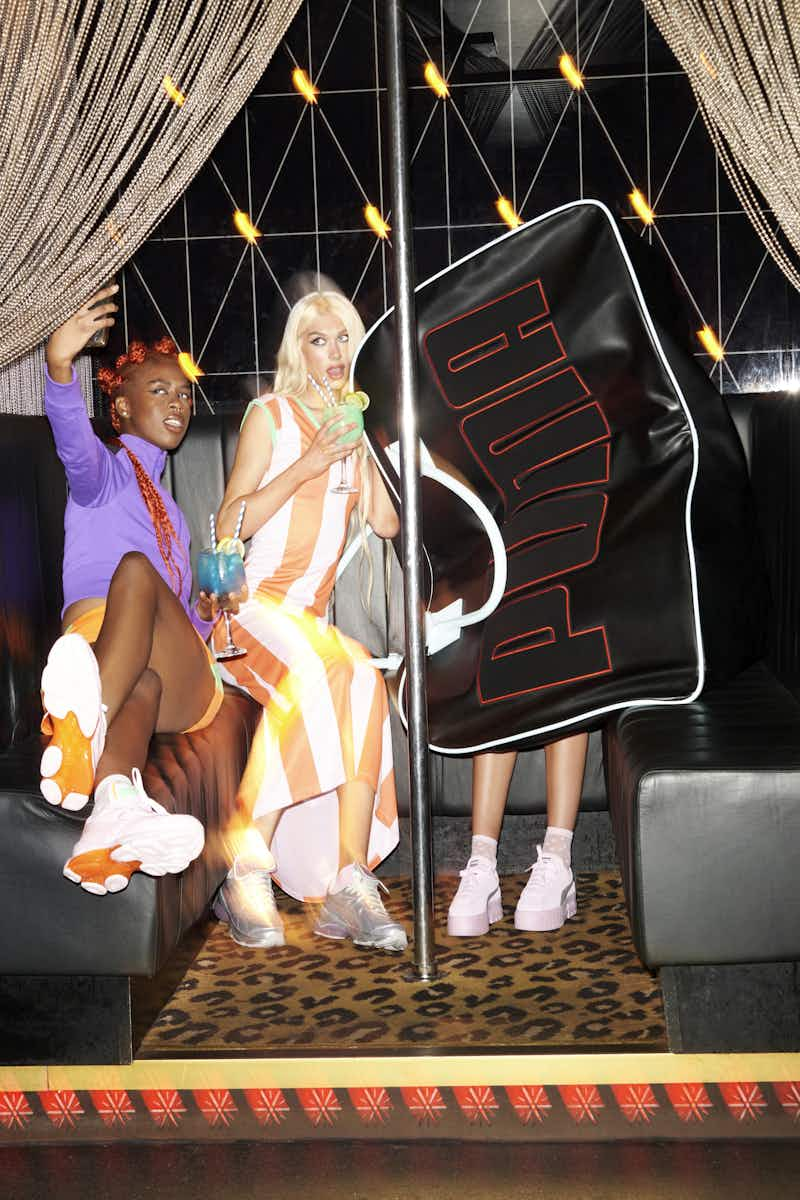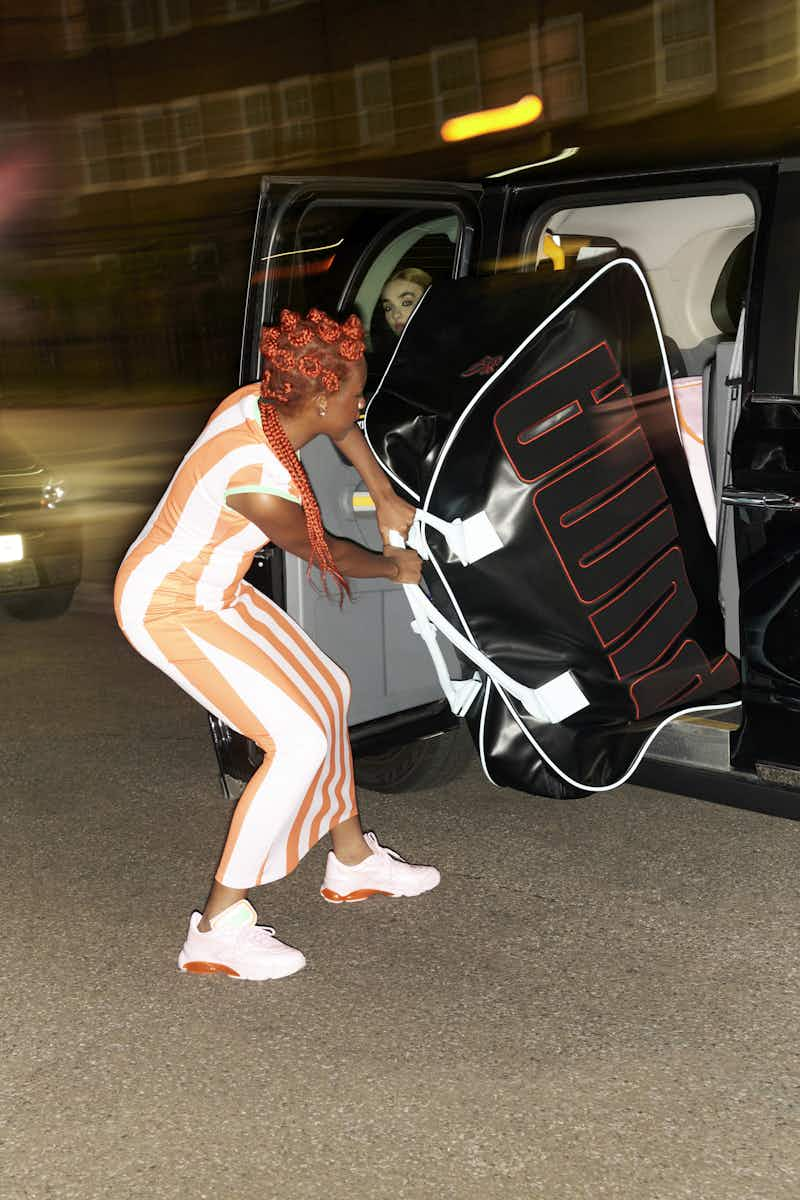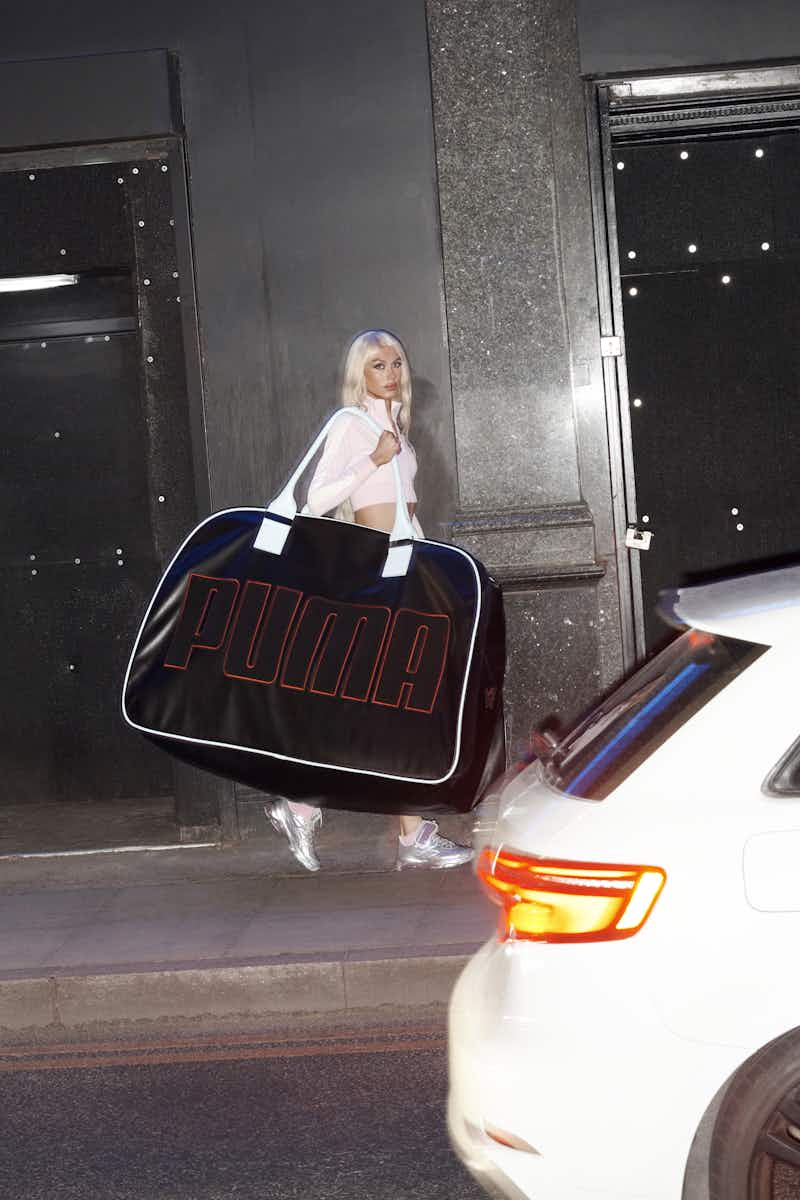 It's part of the second drop of PUMA and Dua's ongoing Flutur project, seeing the pop queen work on a rave-ready ensemble of tracksuits, active tees and nineties-inspired trainers. The Grip Bag – available in black and red or pink and orange – completes the set. While you won't be able to get your mitts on the biggest version of the bag, which is probably big enough to fit the entire thirty-piece collection inside it, you can grab the (more practical) next size down. Details include Dua's bespoke butterfly icon stitched onto the side, handy internal compartments to stash valuables and an adjustable strap.
Naturally, we fancied taking the massive version for a spin on a big night out; so PUMA sent us an even bigger version of the bag to play with, so roomy that Mary Poppins nearly popped in to have a gander. Rounding up a gang of girlies up for a good time, we took them and this season's it-bag on a night out to Metropolis (where else?) for a dance, a drink, and ten more. Yes, it took up the whole of the cloakroom. And no, it's not one of THE FACE team inside it; this look has legs, OK.
Here's what went down. From hitting the booths to shimmying around the dance floor, sipping fluoro-hued cocktails and heading to the bathroom to freshen up, we went until the early hours, with the bag ending up like all of us do: slumped in a cab refusing to zip it.
Talent:
Harribella
Hollie
Oduenyi
Roselle
Photographer: Ladislav Kyllar
Photo Asst: Stefano Della Salda
Exec Producer: Adam Lilley
Producer: May Powell
Production Apprentice: Rachelle Cox
Runner: Summer Flower
Runner: Oscar Dewdney
Stylist: Danielle Emerson
Styling Assistant: Roberta Chapman
MakeUp Artist: Grace Ellington
Hair Stylist: Pål Lundhaug Berdah
Hair Assistant: Myuji Sato
Set Designer: Josh Thompson
Set Assistant: Simon Heap
Associate Creative Director, Commercial: Clara Goodger
Junior Creative: Cassandra Joseph
Project Manager: Victoria De Zanche