The morning after Dua's The Night Before party

Seeing in the new Flutur drop with PUMA, Dua Lipa's dinner do saw gorging, gorgeous girls and popstars galore enjoy decadent food in a trash-inspired setting.
Jane's not alone; when it comes to The Dinner Party, we've all got the grace of a reversing dump truck. If you're an attendee, then endless small talk with strangers is on the menu, followed by heated discourse and mere mortal mortification. If you're throwing one, you'll pace around the kitchen trying to track down the cumin seeds wearing a beaded necklace of sweat and dried tears.
See, dinner parties don't usually win on either the dinner or the party side; unless you're Dua Lipa and PUMA of course, in which case it's instant legend. Last week, the two celebrated the new Flutur drop – thirty new pieces of rave-ready streetwear – with three acts at Hackney's Bistrotheque, a bonkers morning-after-the-night-before-themed bonanza of performance and psychedelic set design at the East London venue that made Alice's Wonderland look like Poundland.

It all started rather civilised; guests were ushered into The Loading Bay for a drinks reception featuring oysters, crémant and fruitily floral cocktails. The list of invitees was a who's-who of pop and fashion – Bimini, Bree Runway, Pa Salieu, Shygirl, Mowalola, Kai Isaiah Jamal, Tems – clad in new pieces from the Flutur collection and ready for the madness that lay ahead.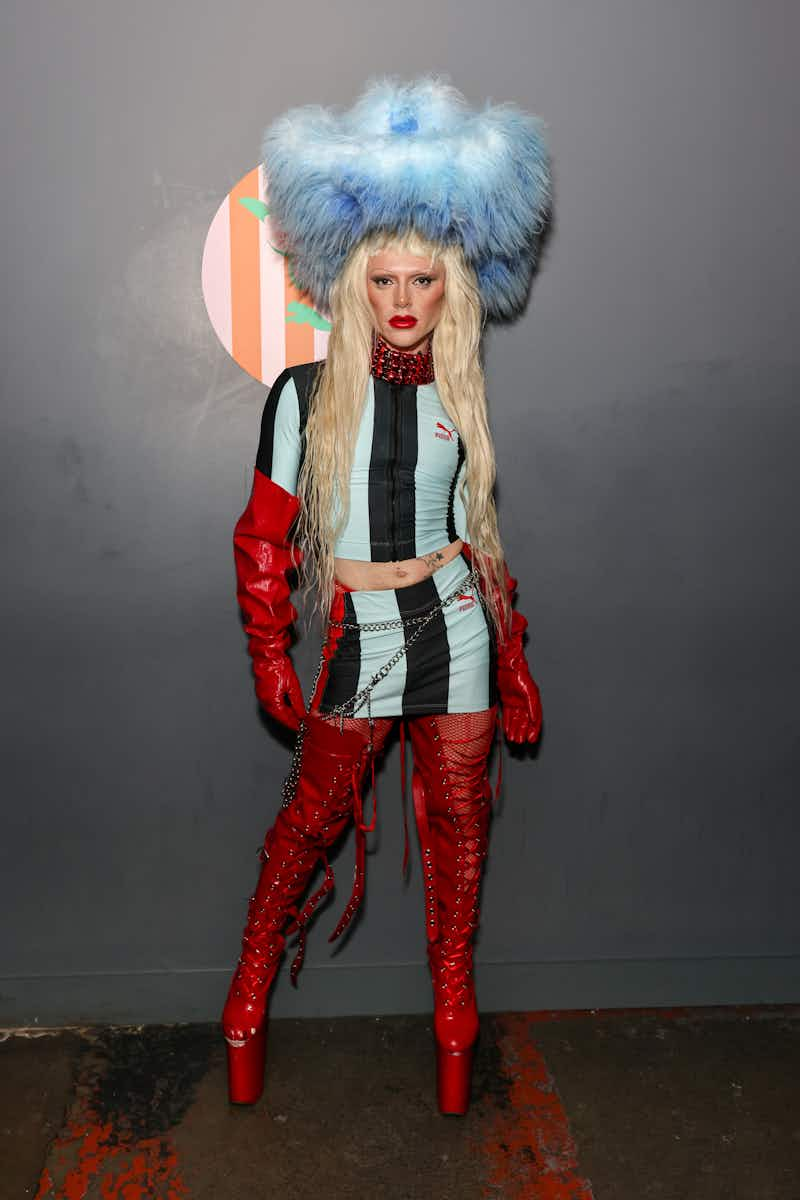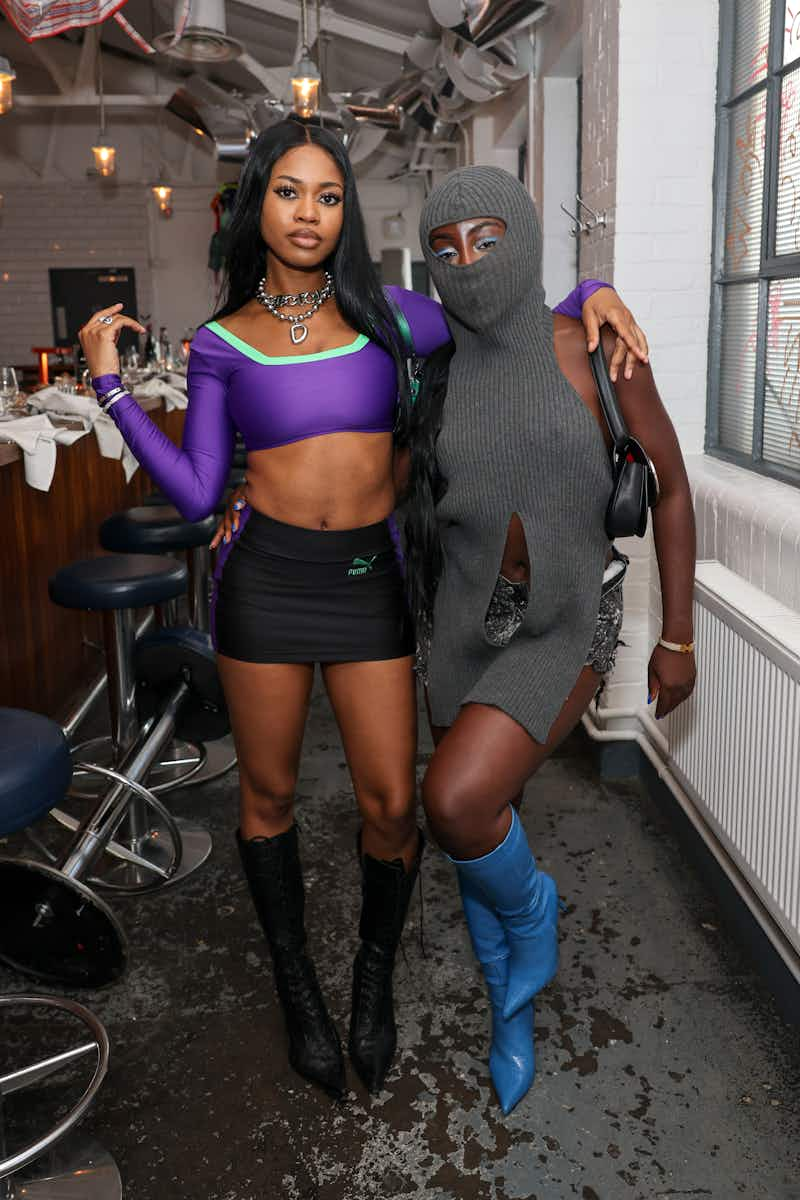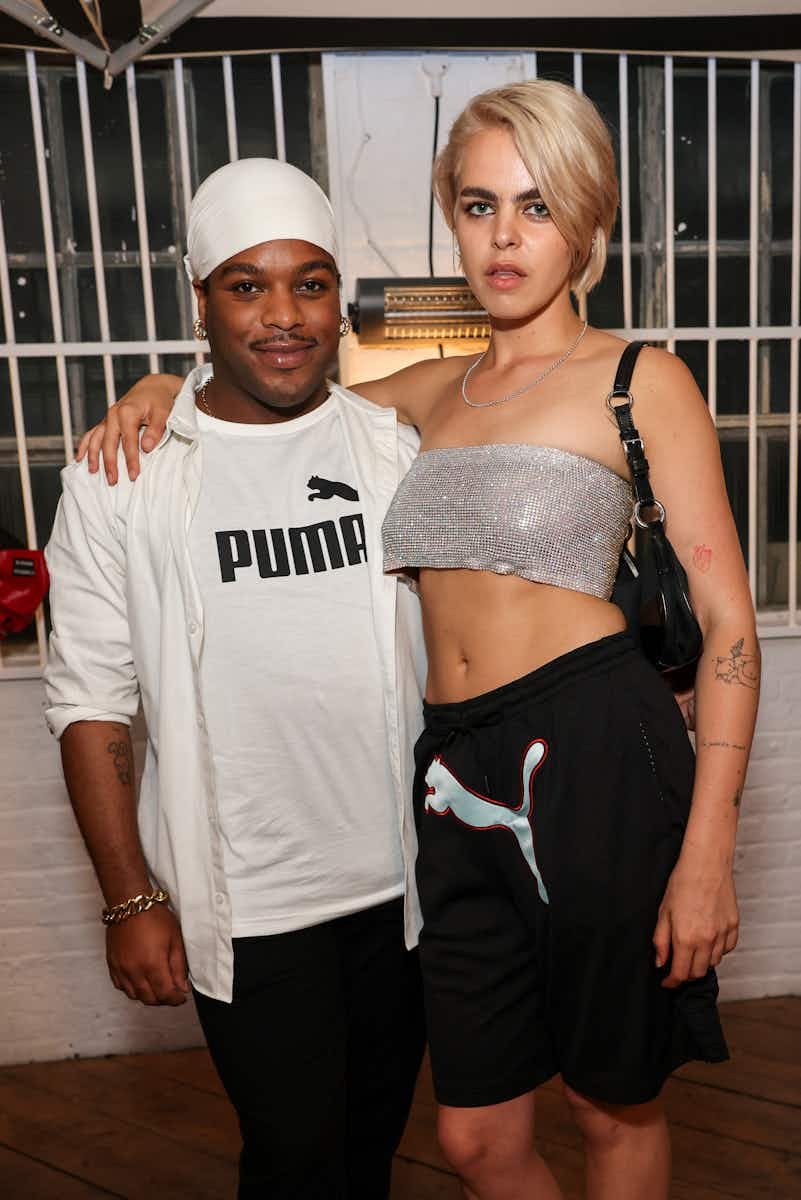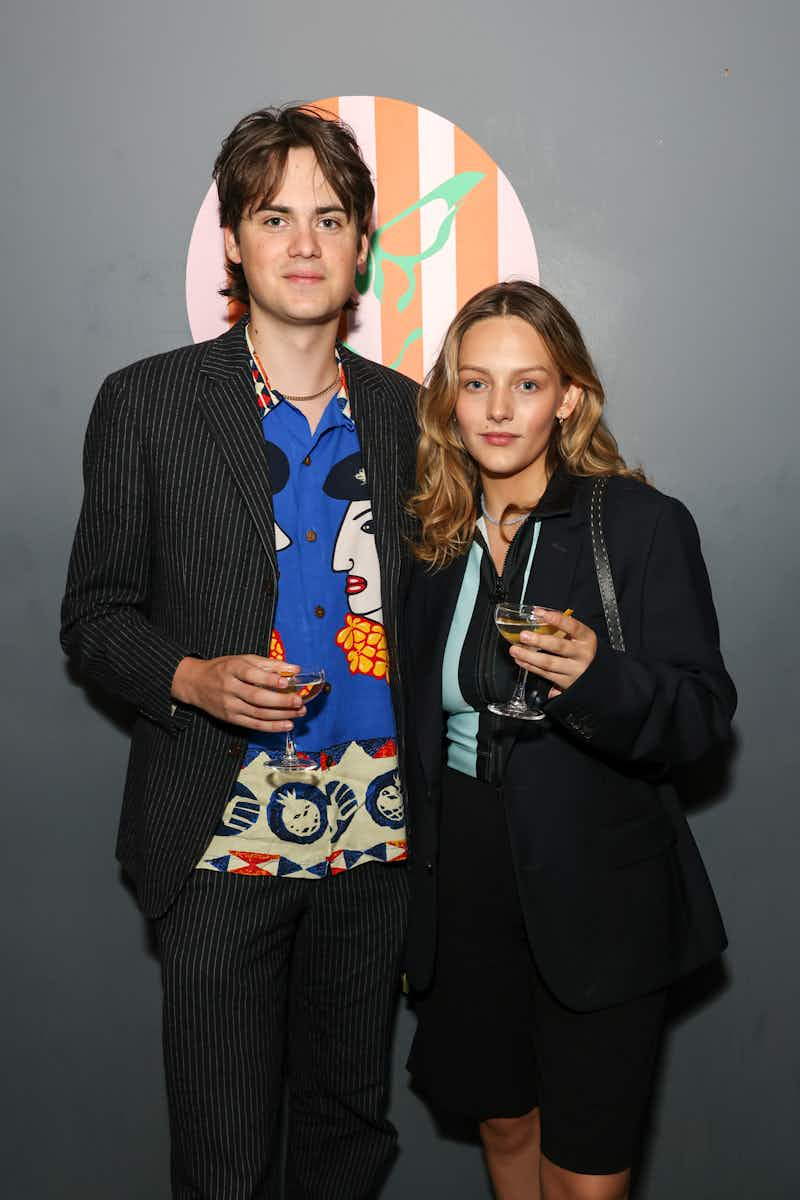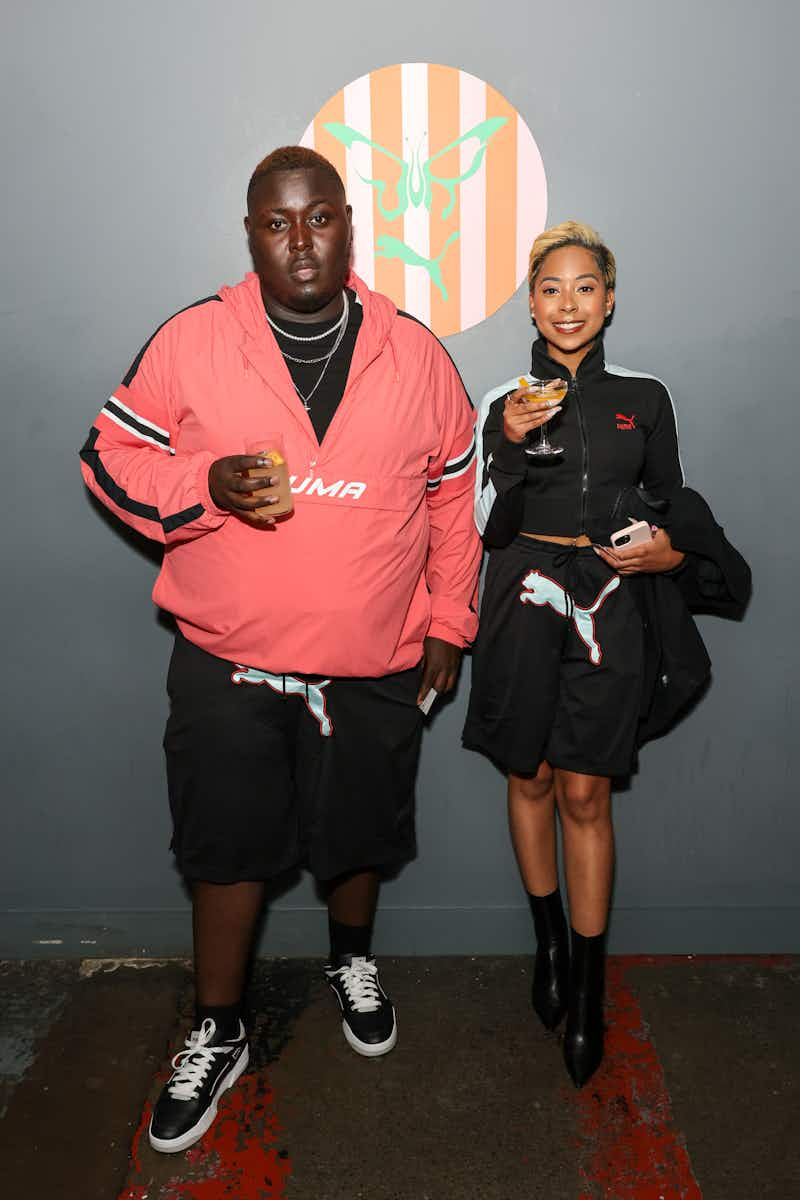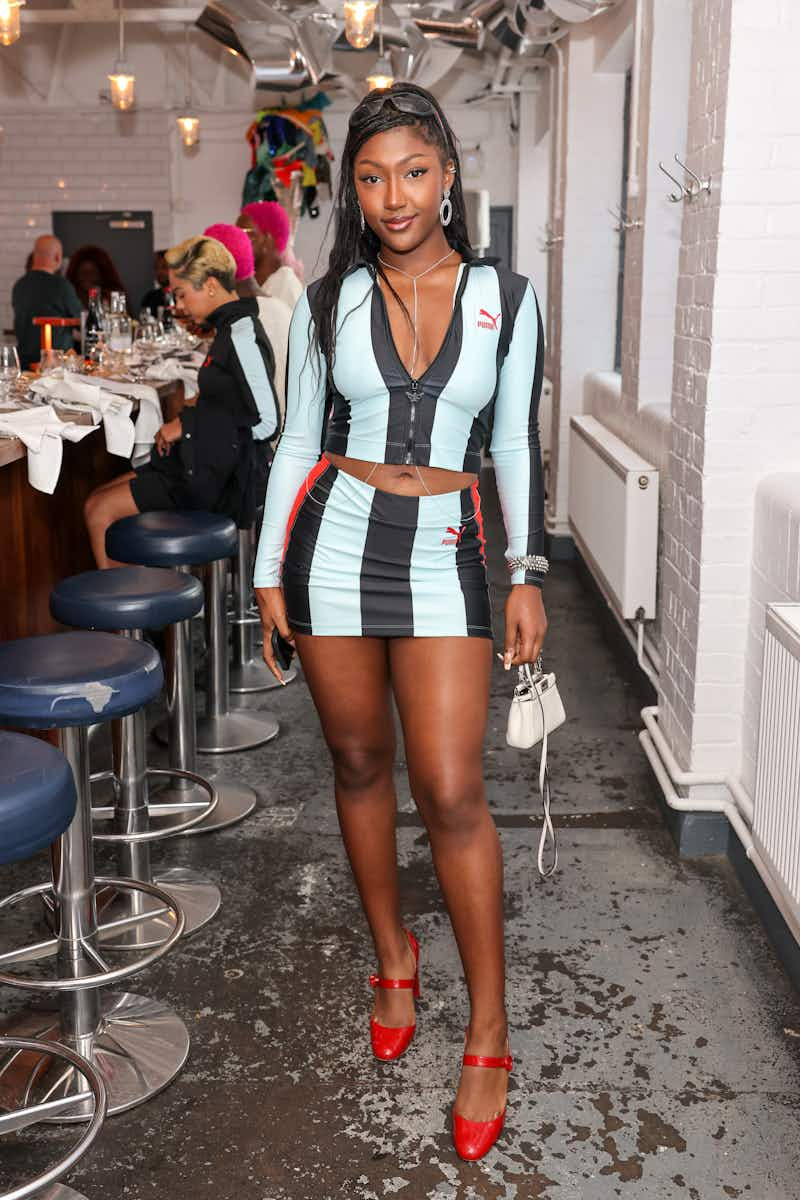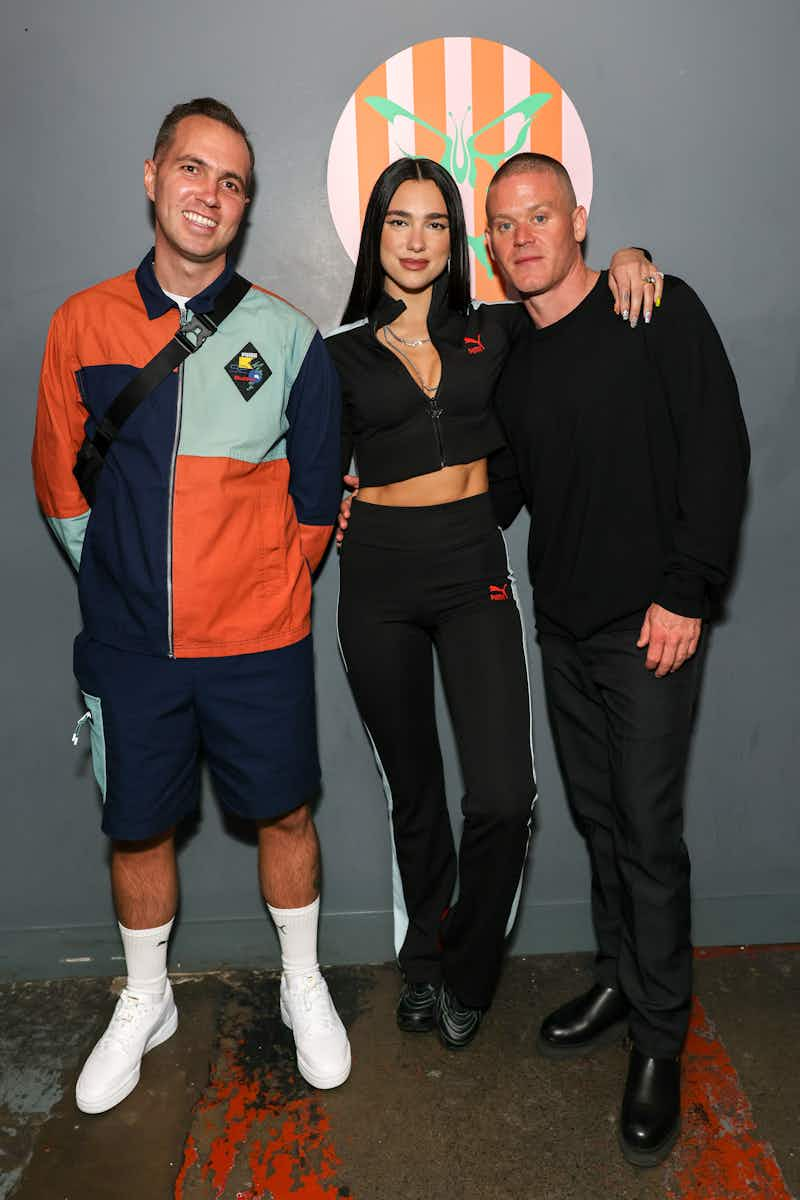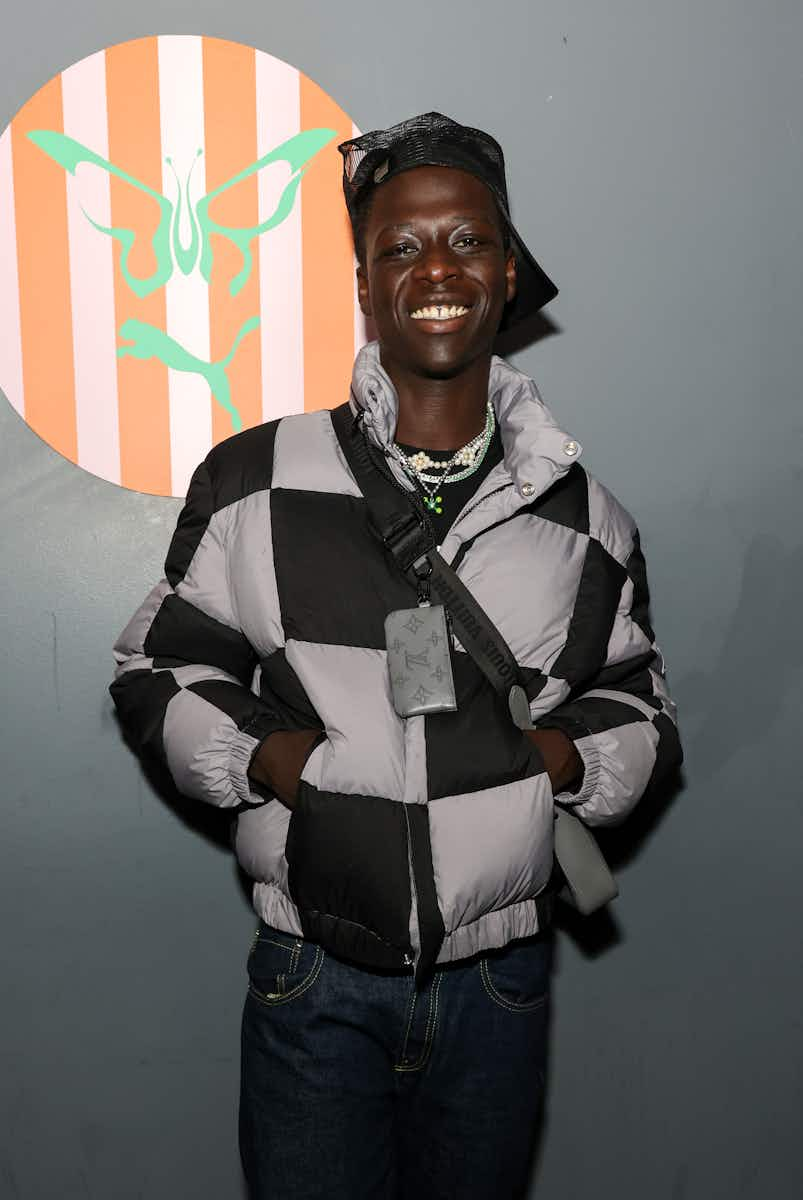 Upstairs, though, the decorum had turned into bizarre decor. We're not sure if Dua's a Come Dine With Me fan, but it's hard not to see an ingenious reference to the aforementioned Jane, with the sound of bottles being loaded into literal dump trucks.
Artful trashiness abounded: rubbish bag sculptures hung from the ceiling, tablecloths and napkins were stained with ash and vino and chairs were upturned and skewiff. There were windows scribbled with lipstick, ping pong ball bouquets and a grand piano trashed with fishing nets, tinsel and flags made with paper straws and neon wigs.

Once seated and just about sane, Dua's tour dancers – who feature in the video for the Flutur campaign – took to the stage, before dinner emerged. Marinated tomatoes, shallots, caperberries and basil gave way to a bouillabaisse or braised white bean dish, paired with top-notch wine and the sound of butterflies flapping their wings.
Then, the entertainment; with the sound of speeding cars ringing in the guests' ears, Miss Jason announced that the Rave Box opened. Guests clambered downstairs to a utopia of motorway-inspired lights and lasers, flinging fists into the air for bangers from MYGAL and Hasani.
Finishing off with an ice-cream sandwich and a sweet nectar of mezcal, apple juice, lemon juice and brown sugar, it was the kind of dinner party that makes you never want to host one ever again; what's the point when we'll never reach these dizzying heights in our own sad little lives?