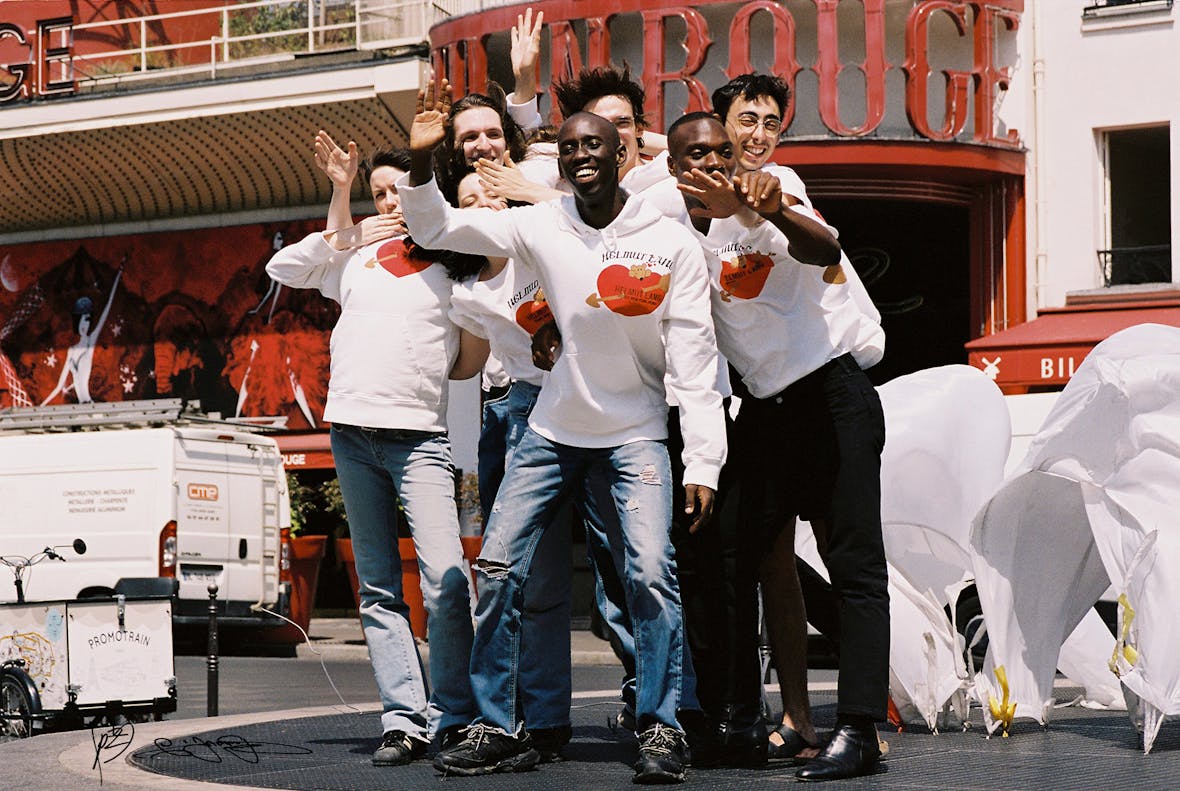 PZto­day + Hel­mut Lang

4

eva
PZto­day is your one-stop shop for all things bizarre. An online retail­er for bonkers bits and bobs, from beer coast­er ear­rings to hands free umbrel­las.

While not all of it is for sale, PZto­day reg­u­lar­ly holds pop-ups at Dover Street Mar­ket where you can cop lim­it­ed edi­tion items. Now the artist behind it all – PZ Opas­suk­satit – has cou­pled up with Hel­mut Lang as part of their lovey-dovey ​"Valen­tine Col­lec­tion" (yes, we know it's August).
Fea­tur­ing lust­ful hood­ies, short sleeve and long sleeve shirts, each prod­uct comes in two designs: a bold, red heart and arrow, or a car­toon ani­mal giv­ing you a ​"thumbs up" next to a New York graph­ic.

To set the Valen­tines mood, PZ has dressed a group of young Parisians at some of the city's top romanc­ing spots: from self­ies on the steps of Sacre Coeur to awk­ward posed group spots in front of the Moulin Rouge. Oh là là.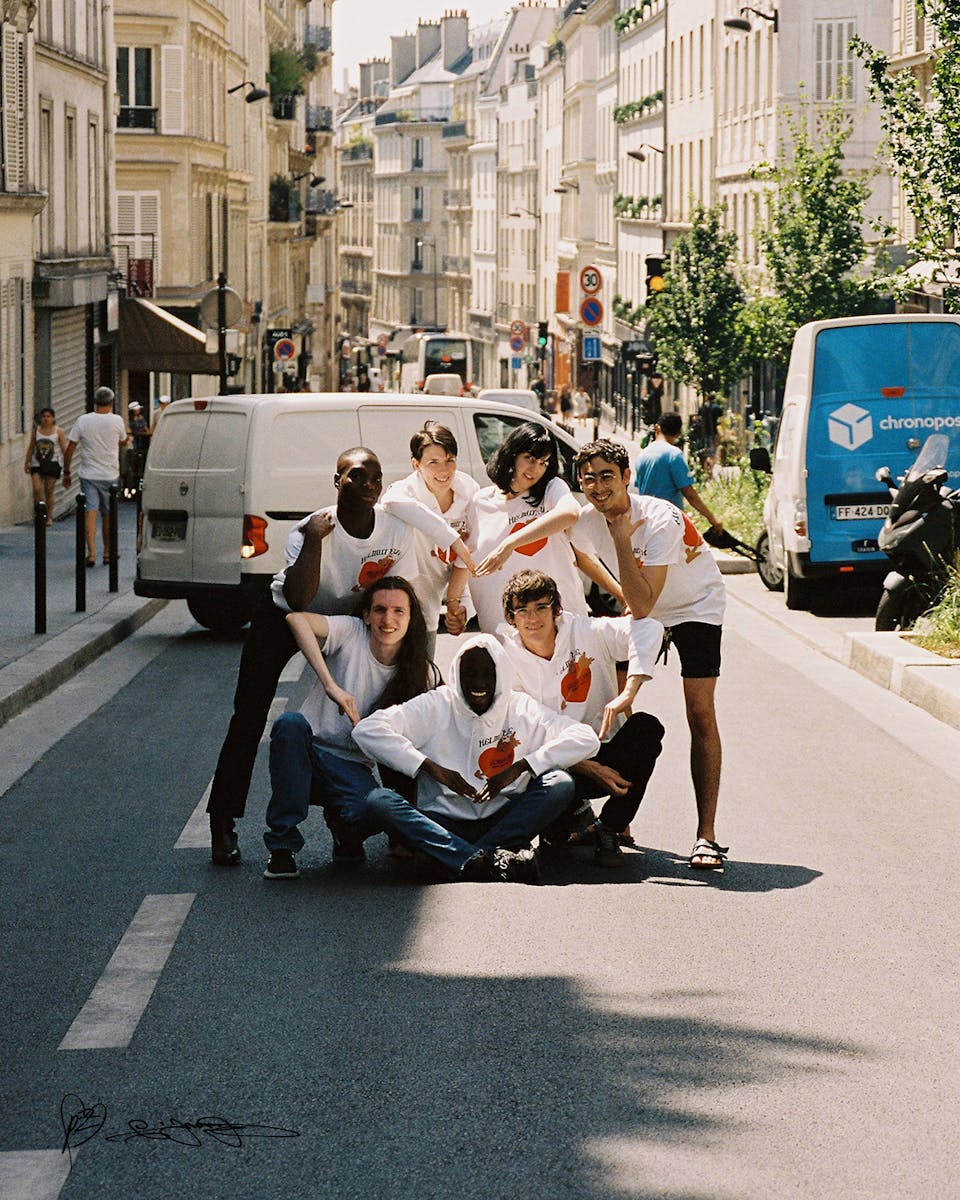 How did your col­lab­o­ra­tion with Hel­mut Lang come about, PZ?
It's all hap­pened since last year, after I did a few projects with Ava Nirui (@avanope). She asked me if I want­ed do some col­lab graph­ics on some Hel­mut Lang pieces and, of course, I said: ​"yes"! I designed two graph­ics and that's how every­thing started.
Why the ​"Valen­tines Collection"?
Because I need love, and sure every­one else!
What would your dat­ing app bio say?
29, Bossy Bottom.
Which lovers would you send your Hel­mut Lang pieces to?
If you need one please DM me.
Which exot­ic des­ti­na­tion would you wear the t-shirt to?
A city tour bus.
What are your top three dat­ing rules?
Nice show­er, some time to get­ting ready and sexy underwear.
What's your favourite thing about Paris?
Diver­si­ty, friends, peo­ple and place. How beau­ti­ful and fucked up the city can be from one street to another.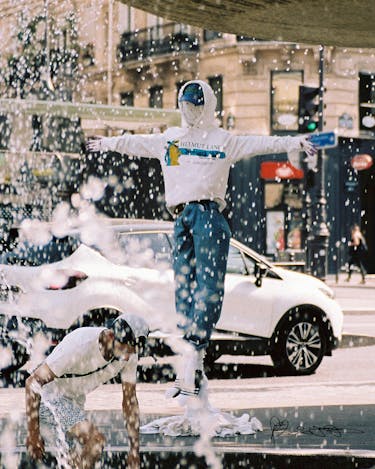 Tell us about the scare­crow (above)?
In the con­text of love, why not rep­re­sent it through the most lone­li­ness crea­ture? Just lis­ten to your heart, lis­ten to your soul, give me some love to the lone­li­ness scarecrow.

Okay, and what's your soul telling you today?
Wear sexy underwear.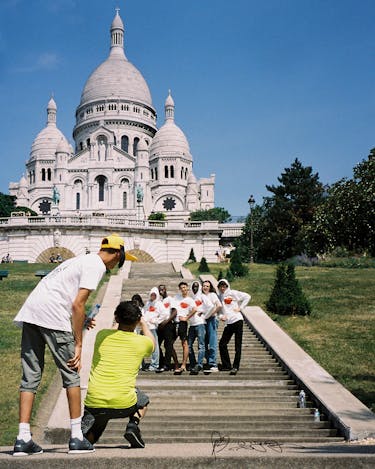 ---