PZtoday + Helmut Lang 4eva

Paris-based designer and creative wizard PZ Opassuksatit teams up with Helmut Lang for a lesson in love.
PZtoday is your one-stop shop for all things bizarre. An online retailer for bonkers bits and bobs, from beer coaster earrings to hands free umbrellas.

While not all of it is for sale, PZtoday regularly holds pop-ups at Dover Street Market where you can cop limited edition items. Now the artist behind it all – PZ Opassuksatit – has coupled up with Helmut Lang as part of their lovey-dovey ​"Valentine Collection" (yes, we know it's August).
Featuring lustful hoodies, short sleeve and long sleeve shirts, each product comes in two designs: a bold, red heart and arrow, or a cartoon animal giving you a ​"thumbs up" next to a New York graphic.

To set the Valentines mood, PZ has dressed a group of young Parisians at some of the city's top romancing spots: from selfies on the steps of Sacre Coeur to awkward posed group spots in front of the Moulin Rouge. Oh là là.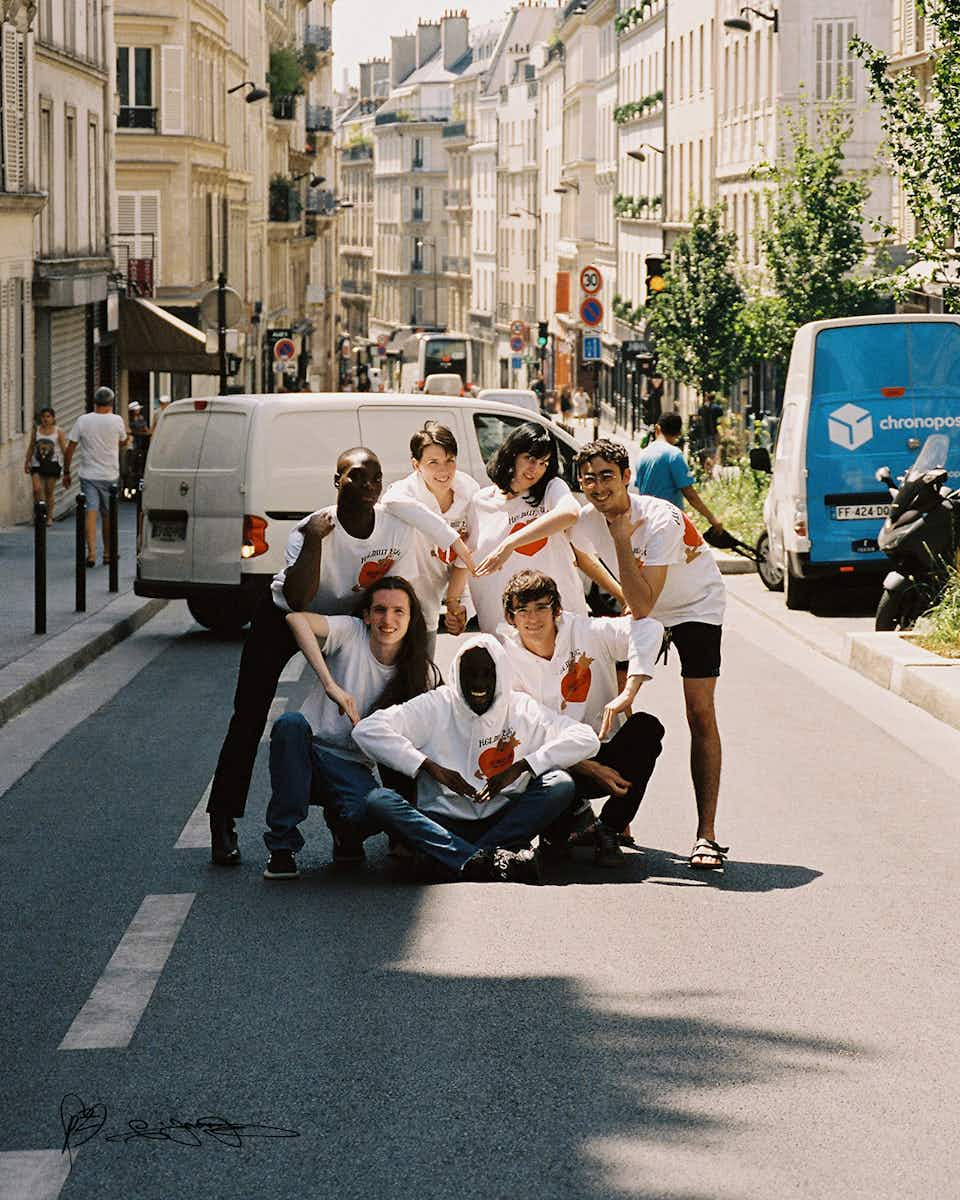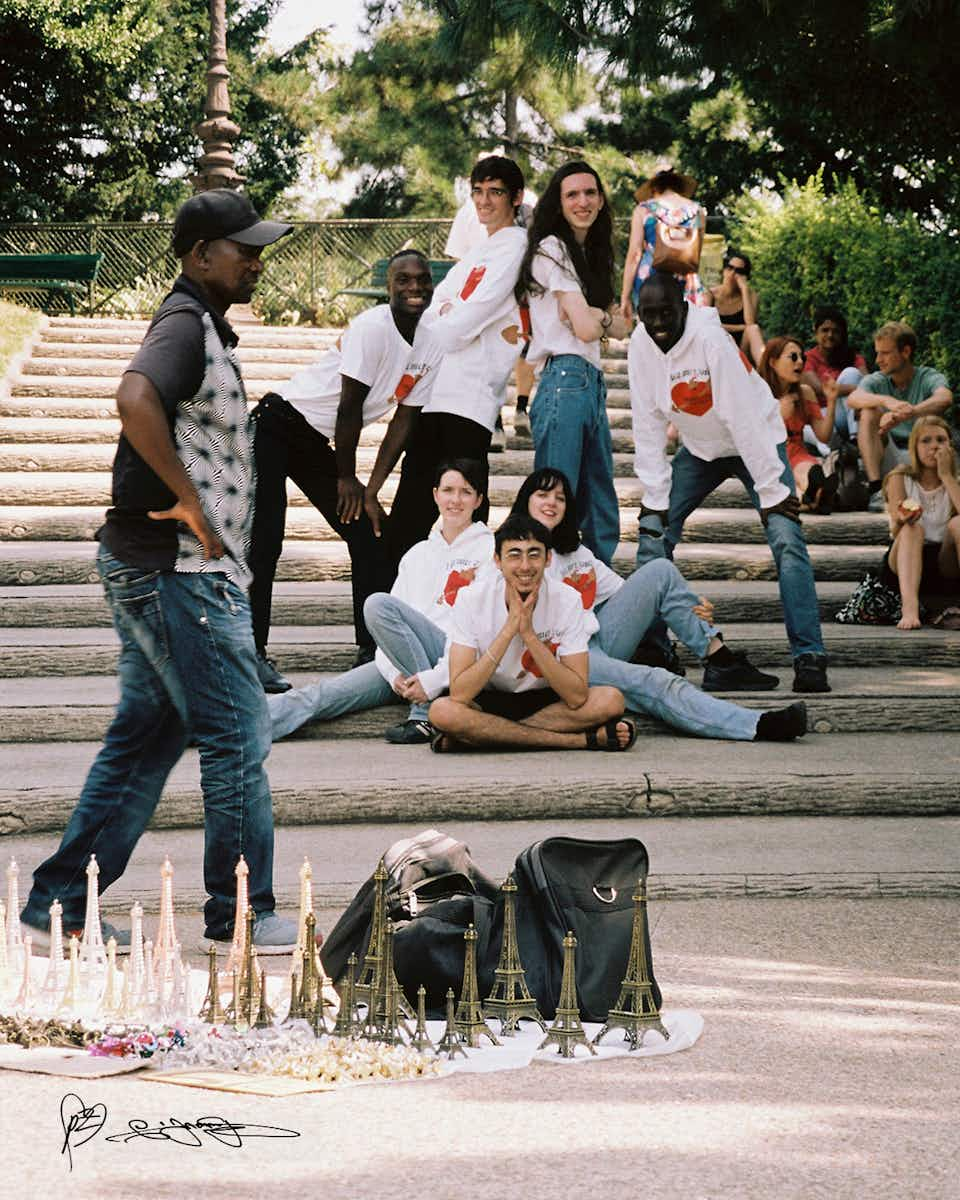 How did your collaboration with Helmut Lang come about, PZ?
It's all happened since last year, after I did a few projects with Ava Nirui (@avanope). She asked me if I wanted do some collab graphics on some Helmut Lang pieces and, of course, I said: ​"yes"! I designed two graphics and that's how everything started.
Why the ​"Valentines Collection"?
Because I need love, and sure everyone else!
What would your dating app bio say?
29, Bossy Bottom.
Which lovers would you send your Helmut Lang pieces to?
If you need one please DM me.
Which exotic destination would you wear the t‑shirt to?
A city tour bus.
What are your top three dating rules?
Nice shower, some time to getting ready and sexy underwear.
What's your favourite thing about Paris?
Diversity, friends, people and place. How beautiful and fucked up the city can be from one street to another.


Tell us about the scarecrow (above)?
In the context of love, why not represent it through the most loneliness creature? Just listen to your heart, listen to your soul, give me some love to the loneliness scarecrow.

Okay, and what's your soul telling you today?
Wear sexy underwear.



More like this