Raf Simons SS23: a wicked ode to British nightlife

Last night, the designer traded Paris for London for the first time, taking over the mammoth Printworks club in what felt like a celebration of Britain's nightlife heyday.

Seeing as Raf Simons has long looked to the better side of Britain's past for inspiration – Joy Division, punks, the Haçienda – it's a surprise it took him so long to show a collection on our shores. But last night, the Belgian designer ditched Paris for London, and was welcomed with open arms.
Simons invited a standing crowd of club kids, artists and devoted Rafolites to the mammoth Printworks club (capacity: 6,000) in South East London, which hosts day-to-night techno raves come the weekend. The choice of venue felt fitting: in yet another blow to British nightlife, this summer, it was announced that Printworks would be closing its doors next year, thanks to Southwark Council's plans to demolish the building and turn it into offices. And although backlash sparked a semi-U-turn, that means the venue could return at some point, last night still felt like a techno-soundtracked procession – though not gloomy and certainly not overdramatic. Inside the cavernous walls, it was a reminder of the importance of clubs; the intoxicating liberation, the clash of cultures, the romance.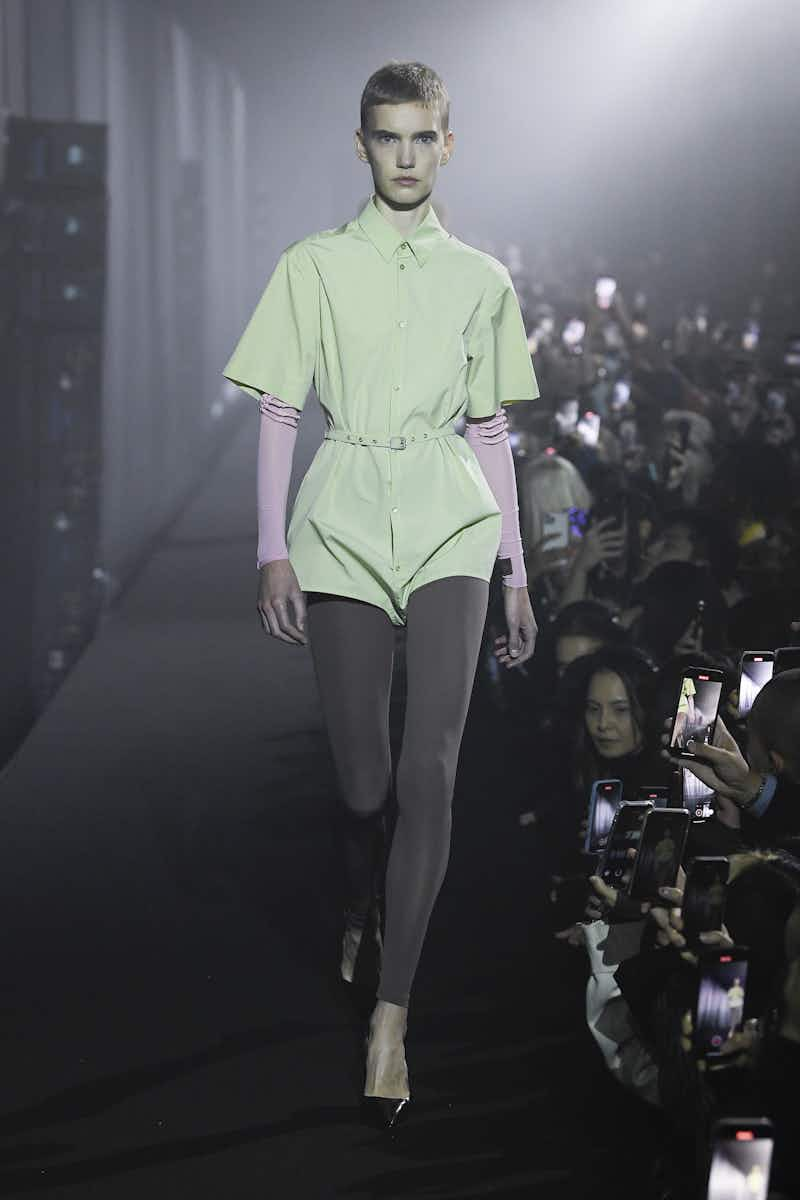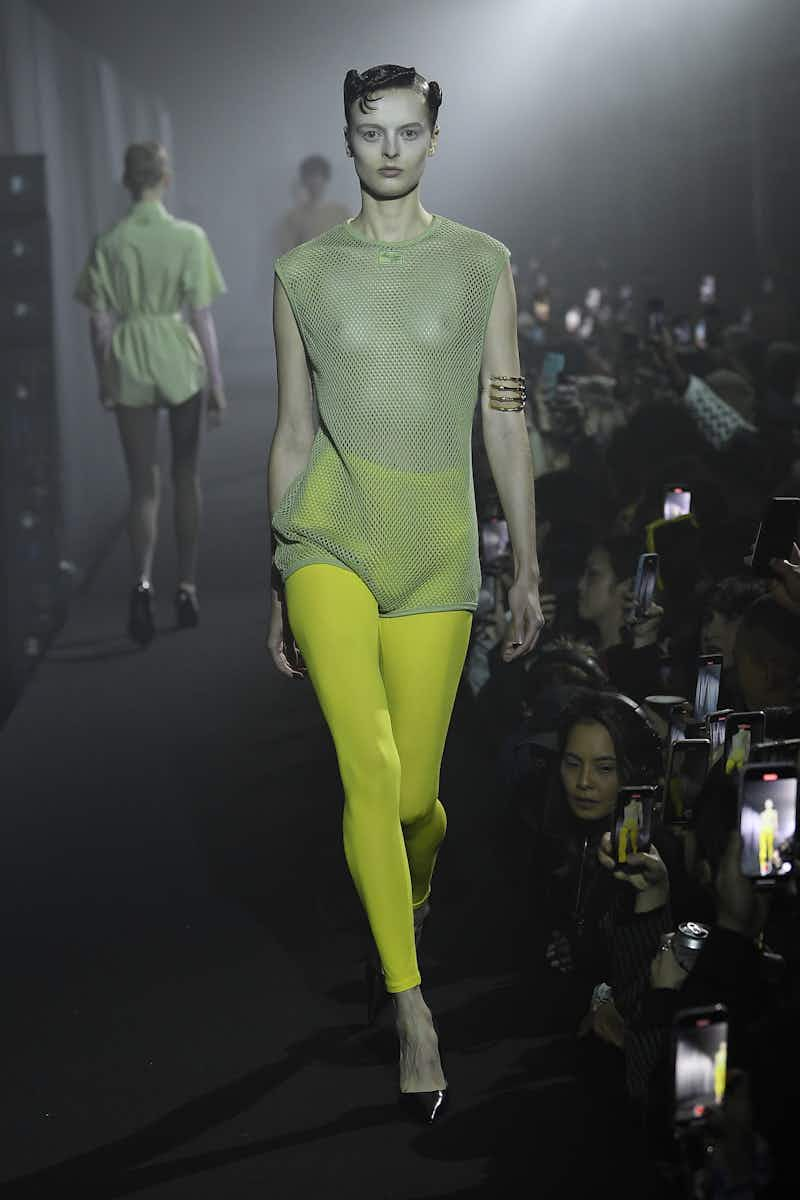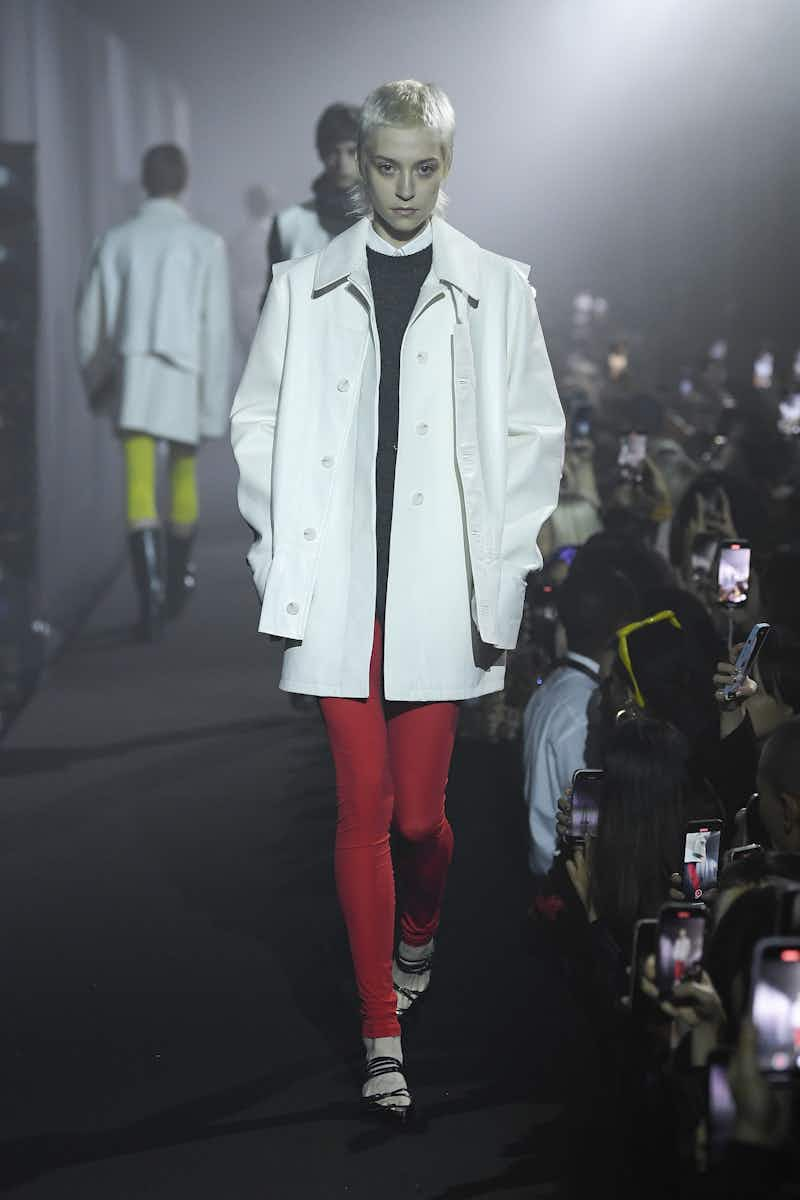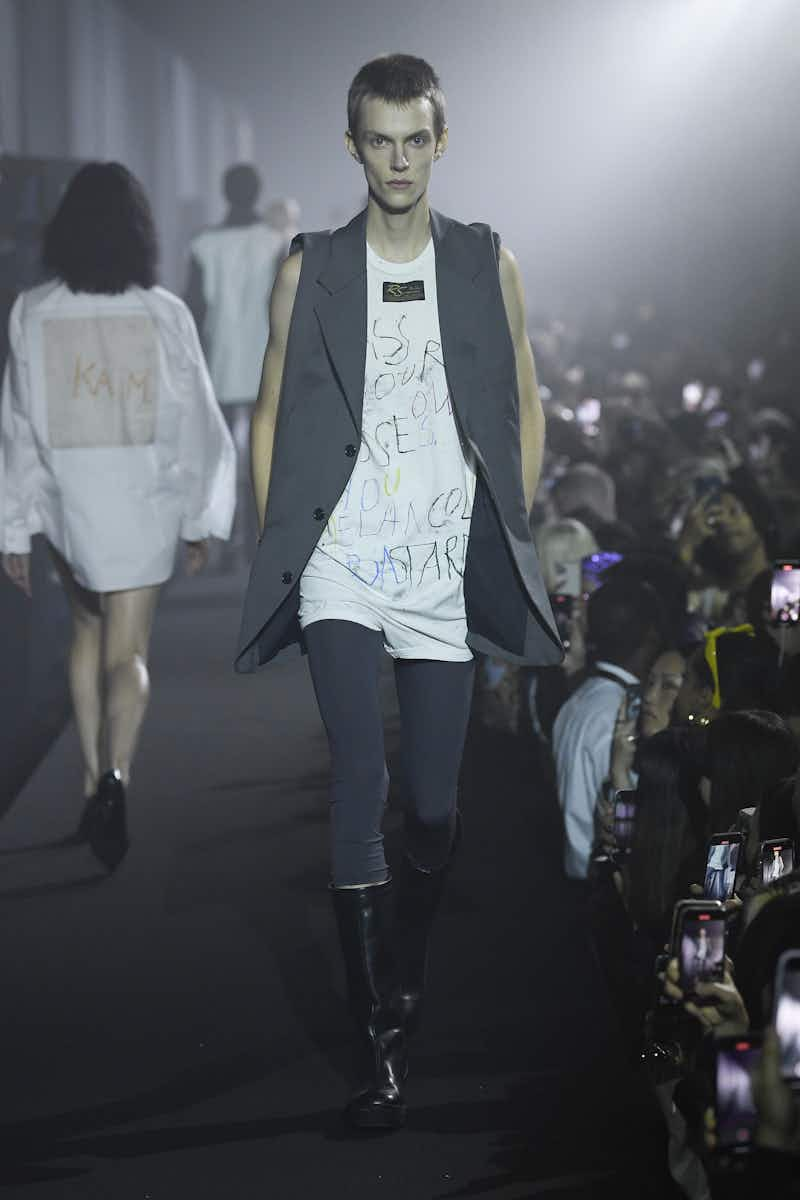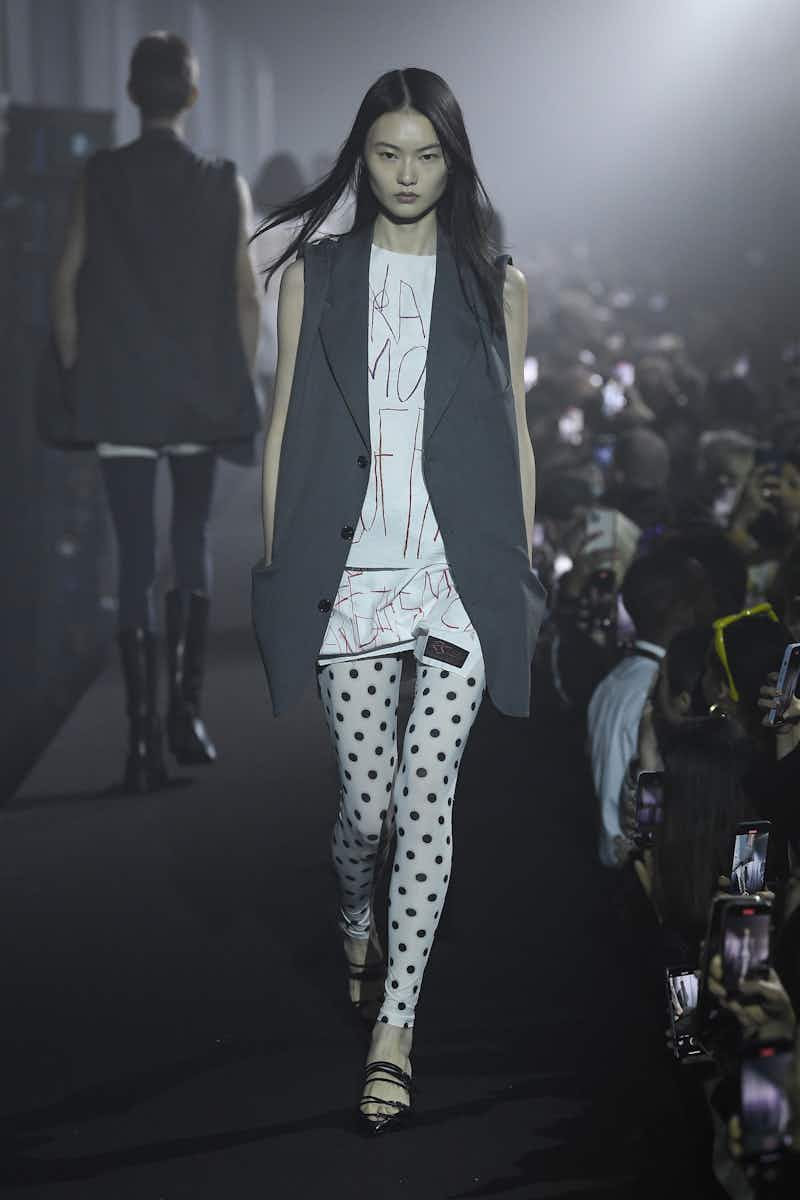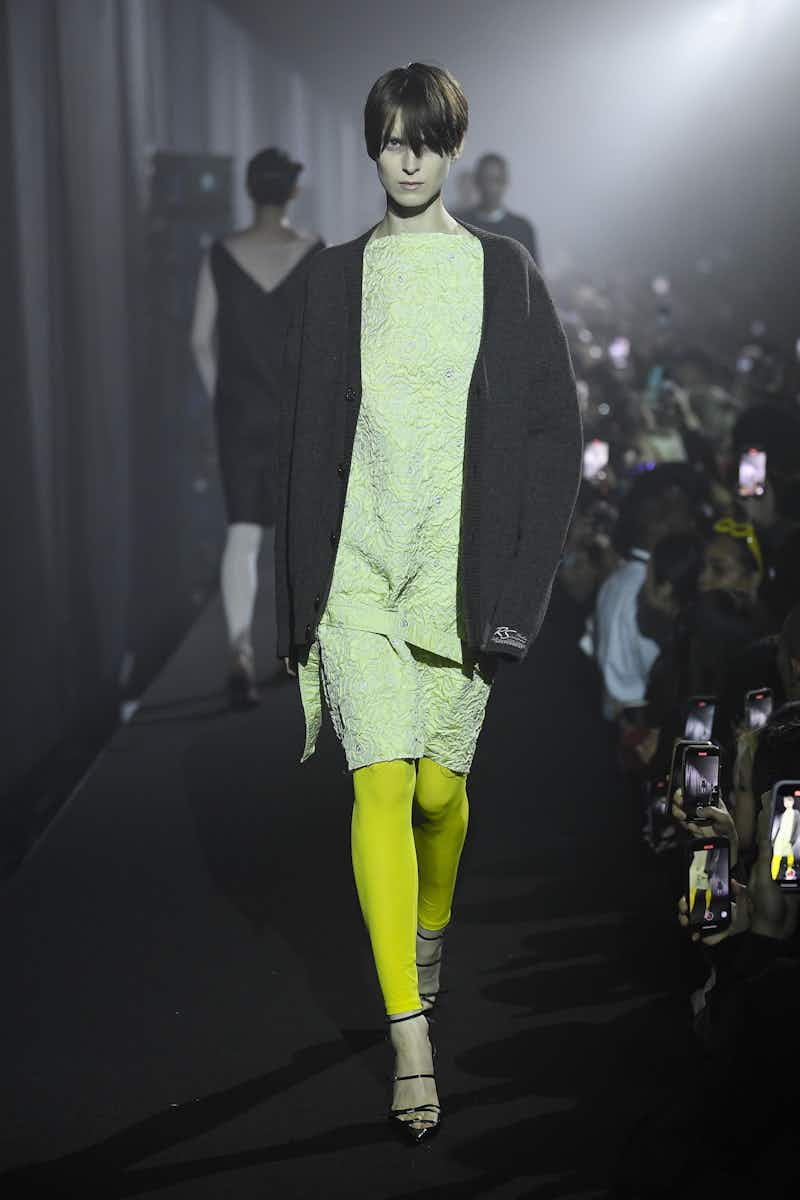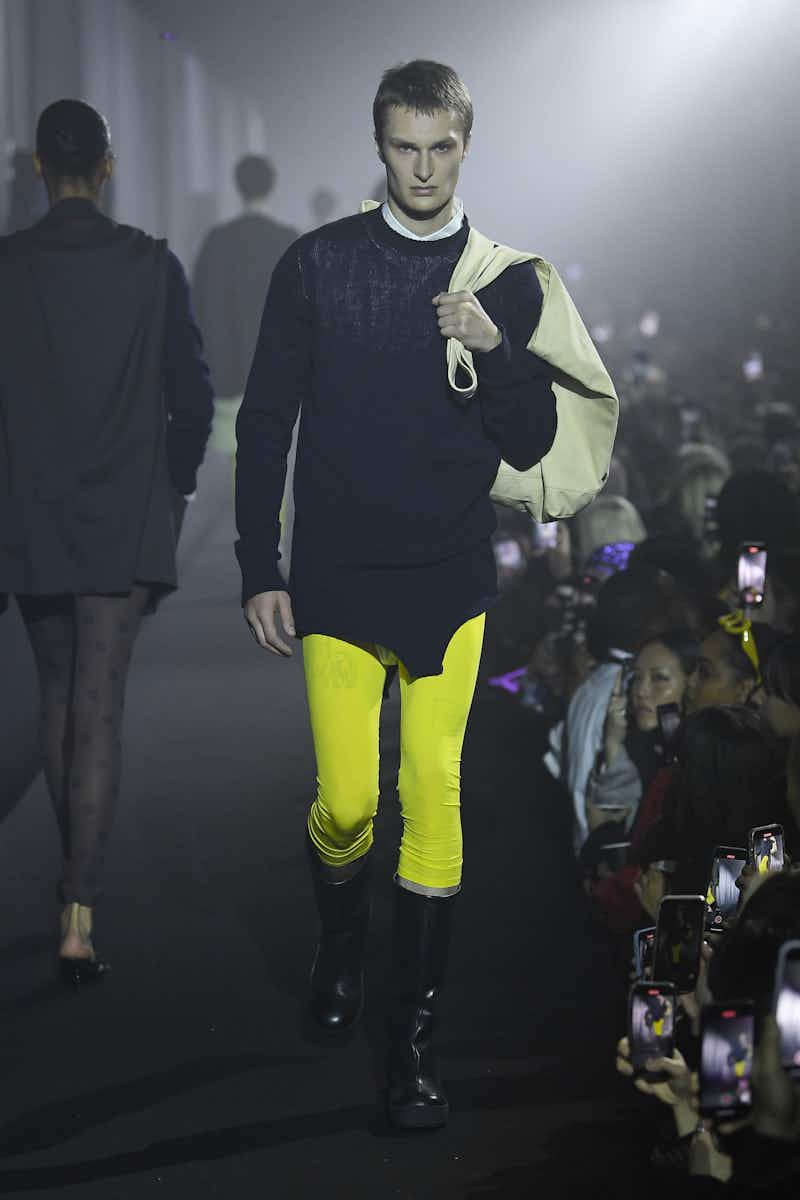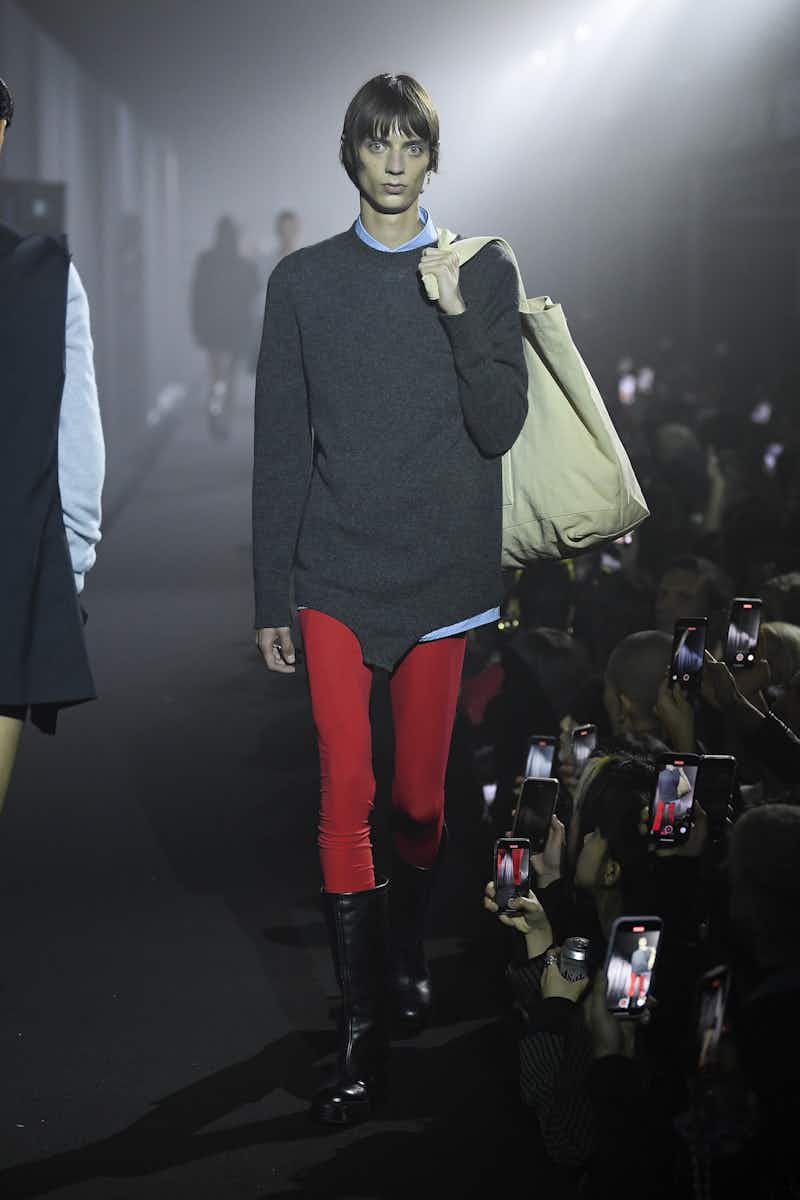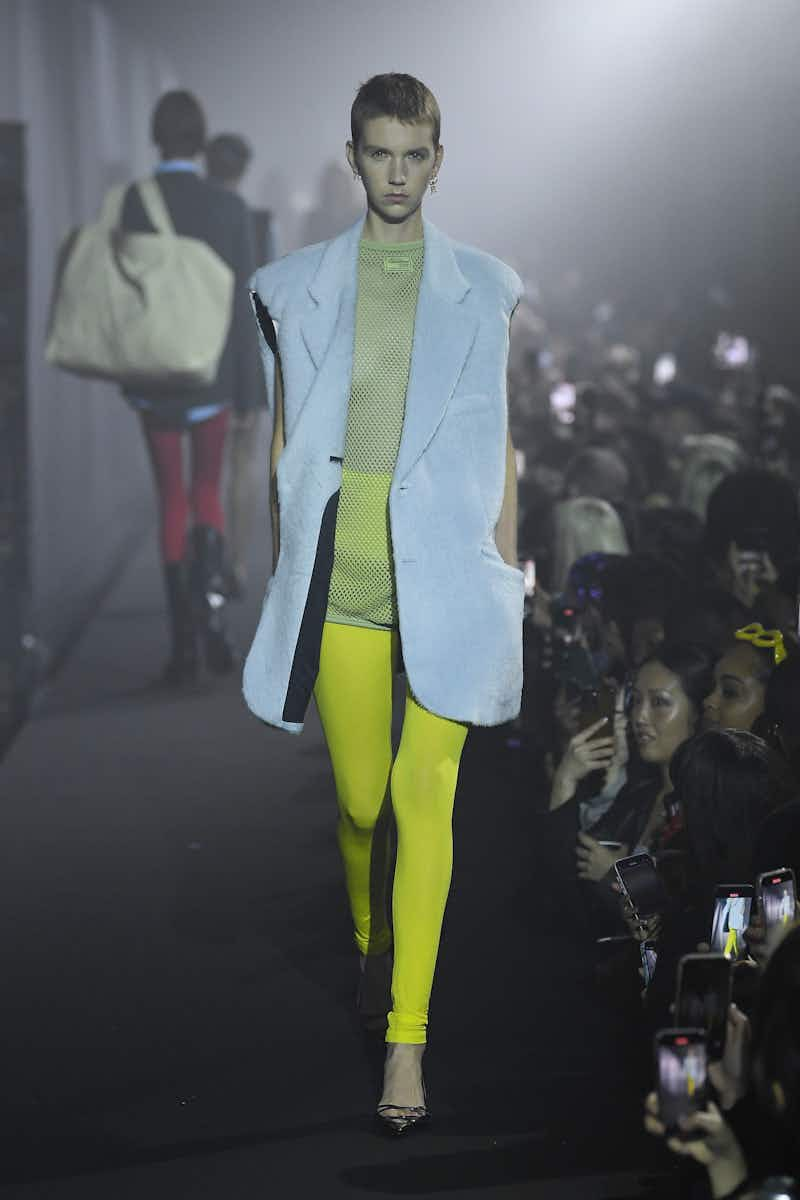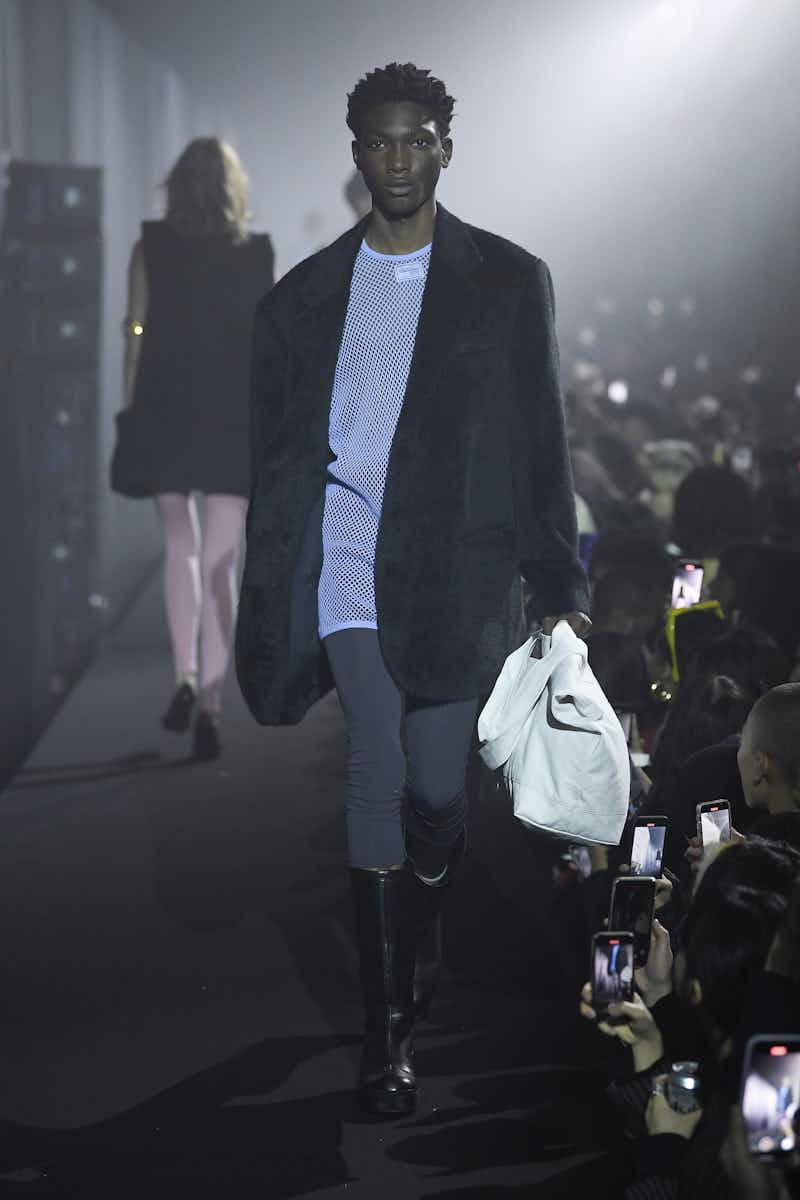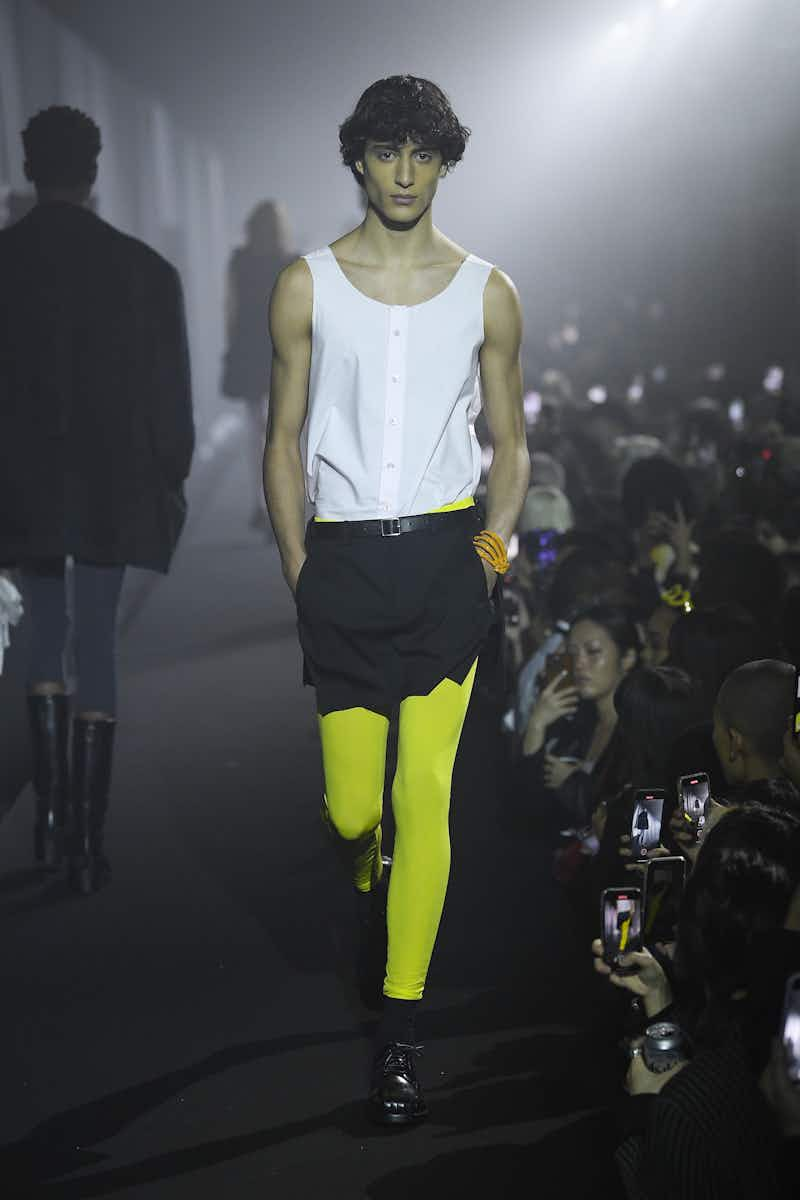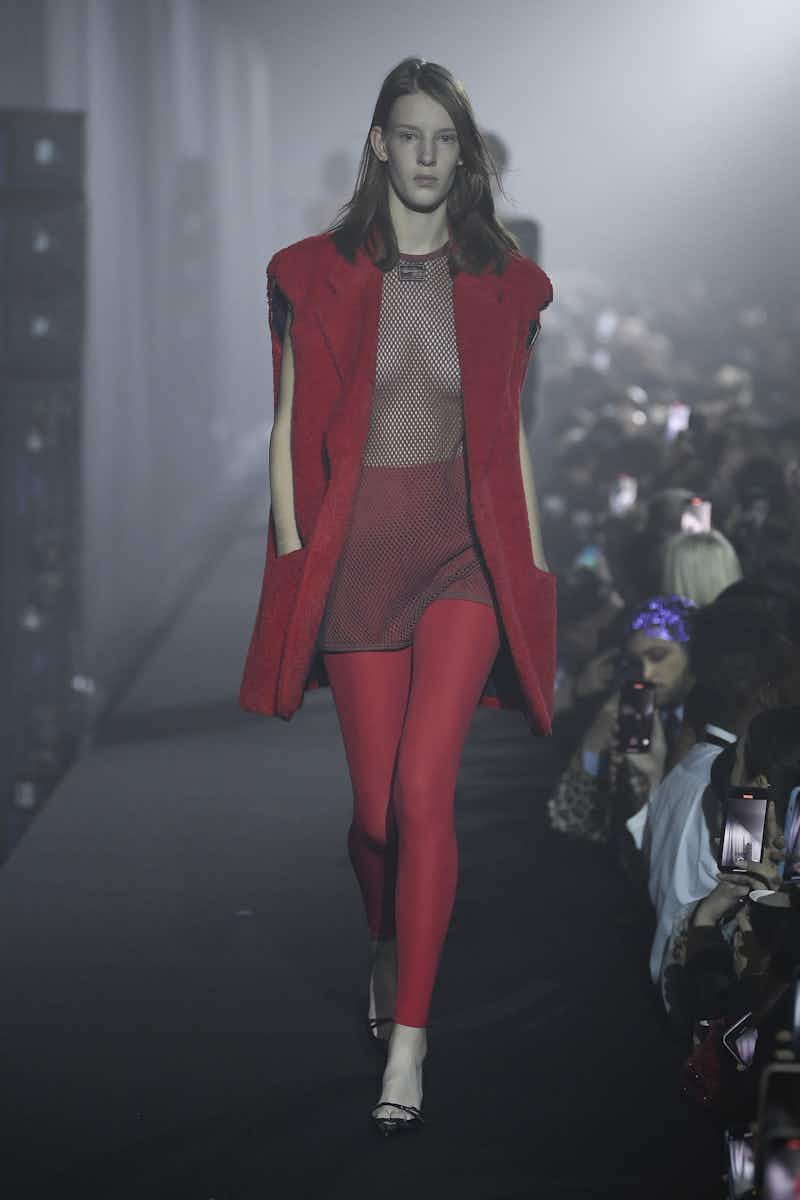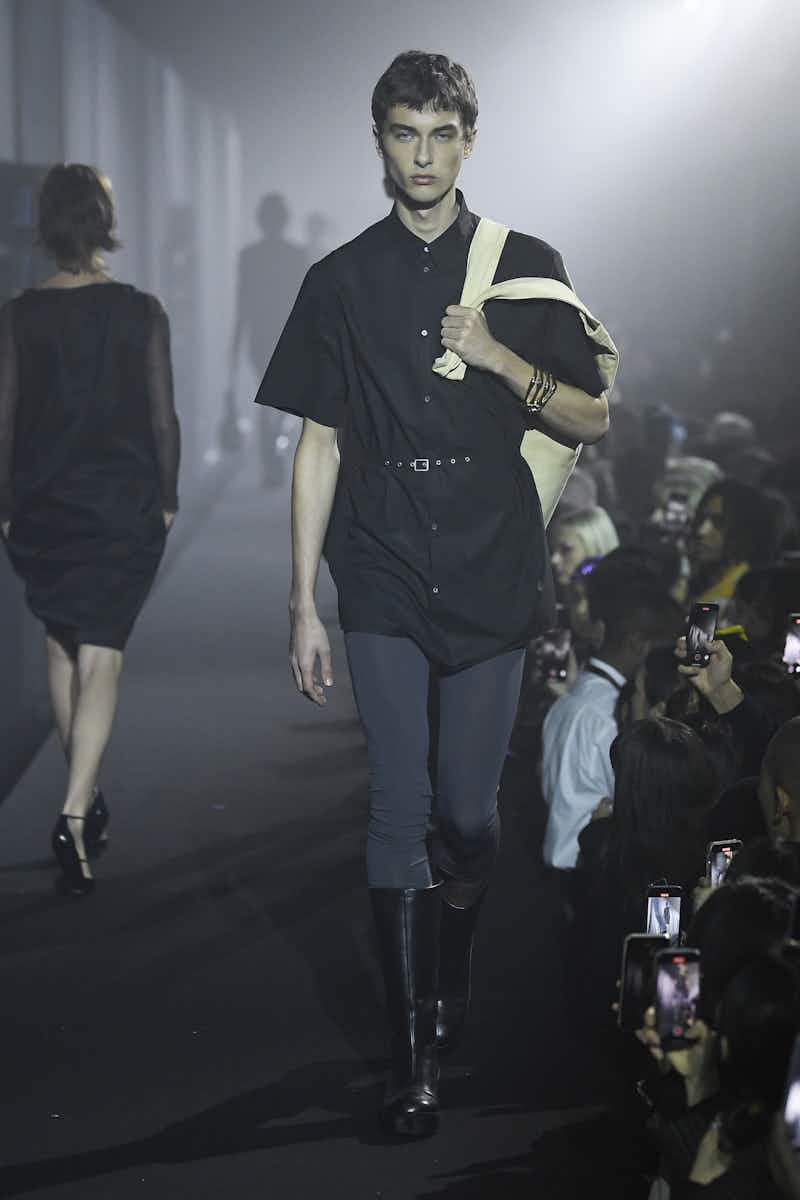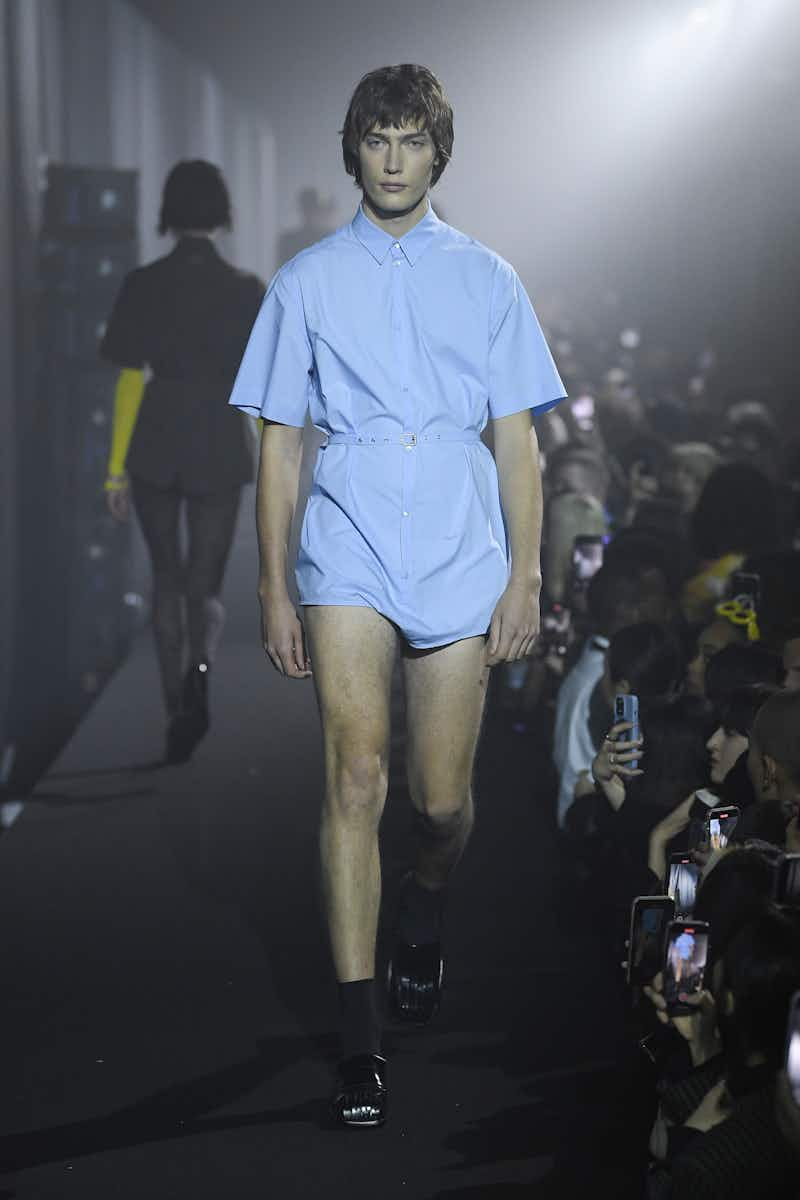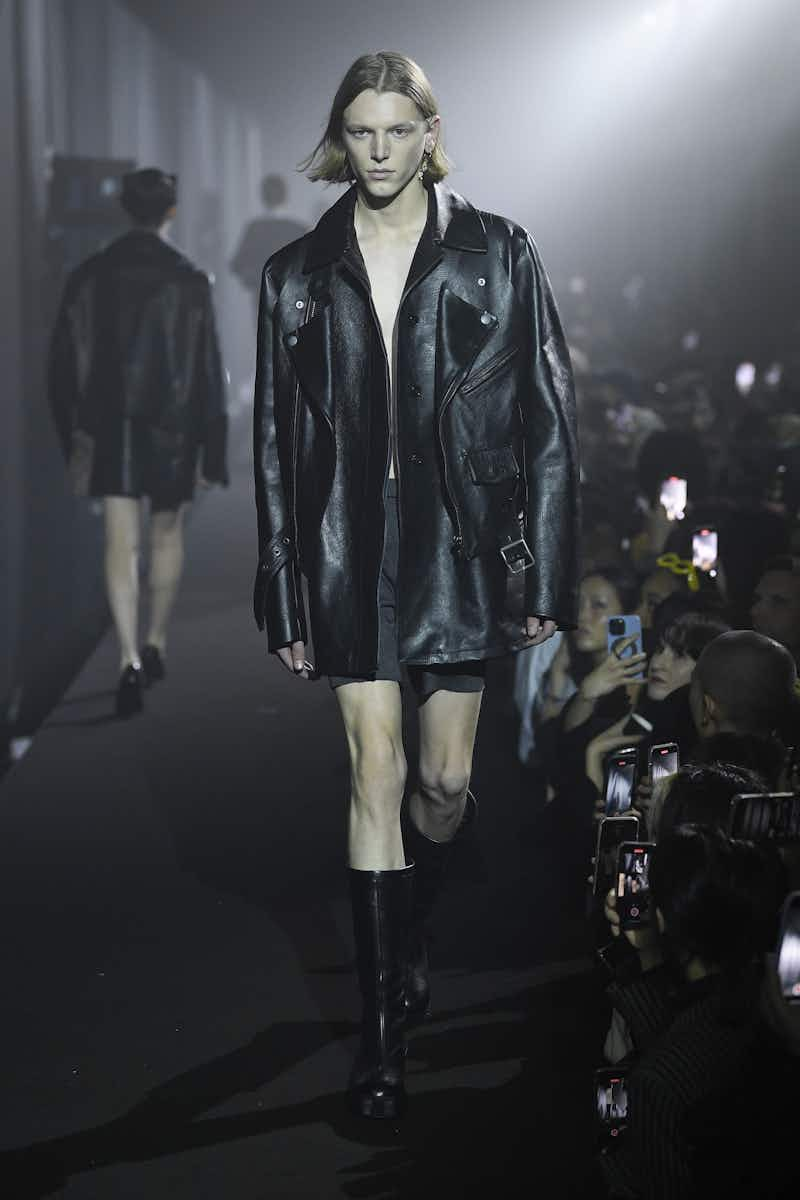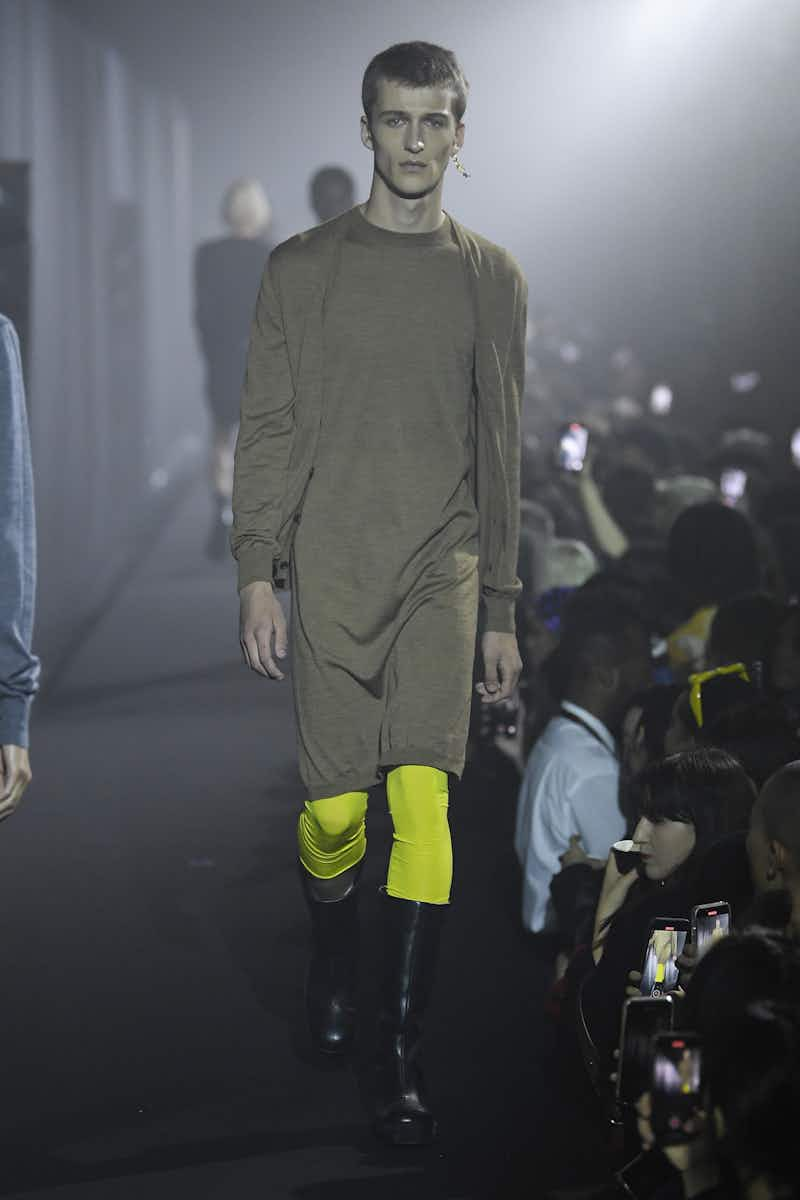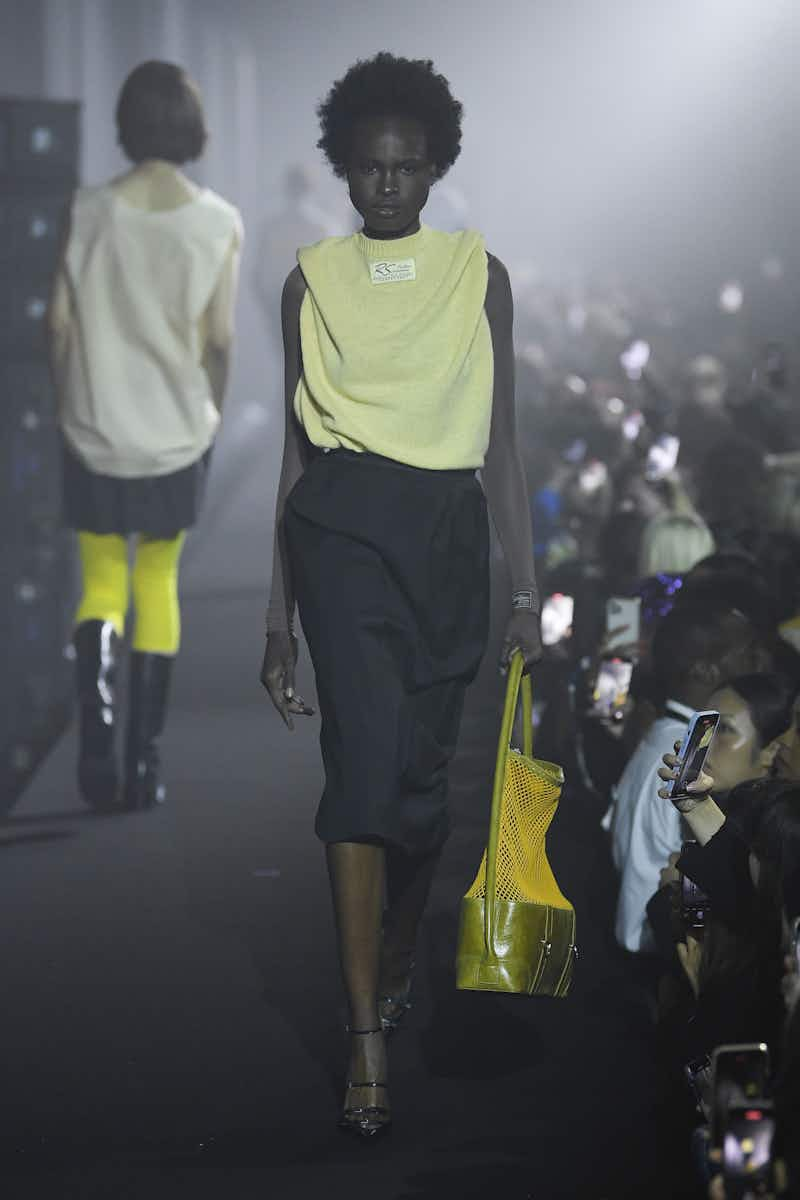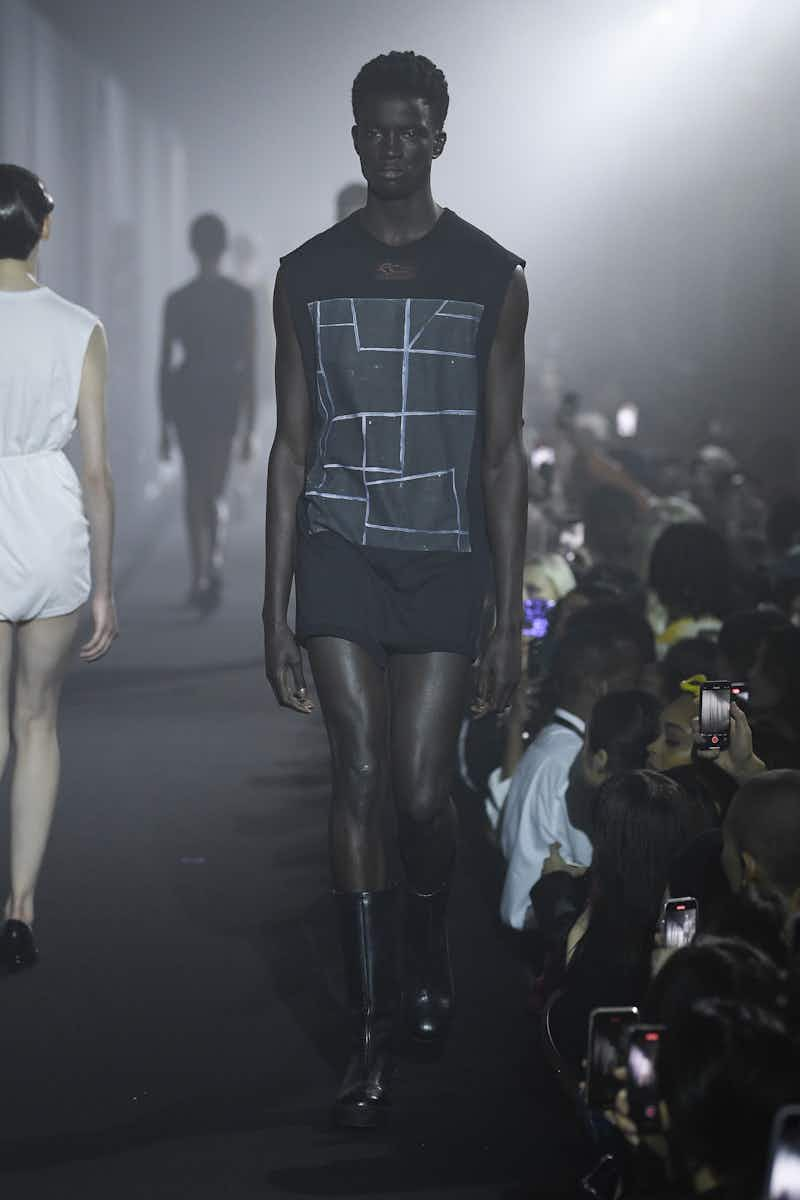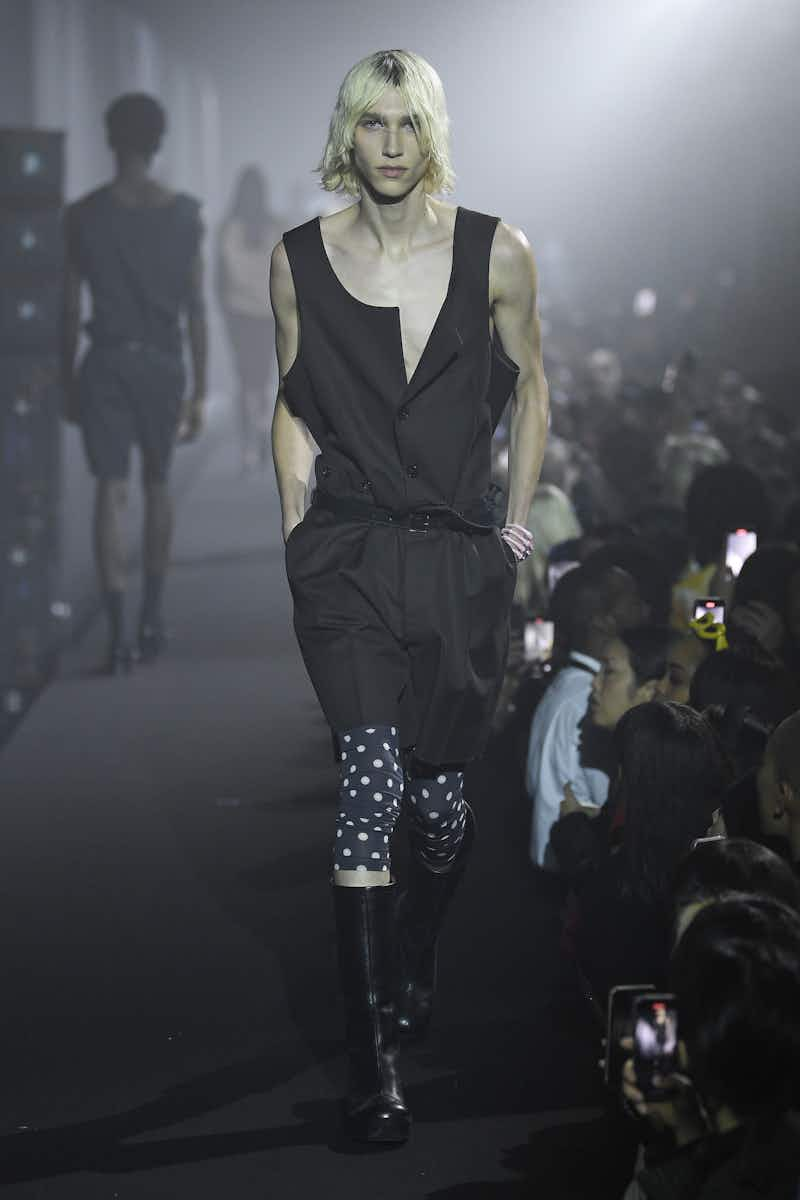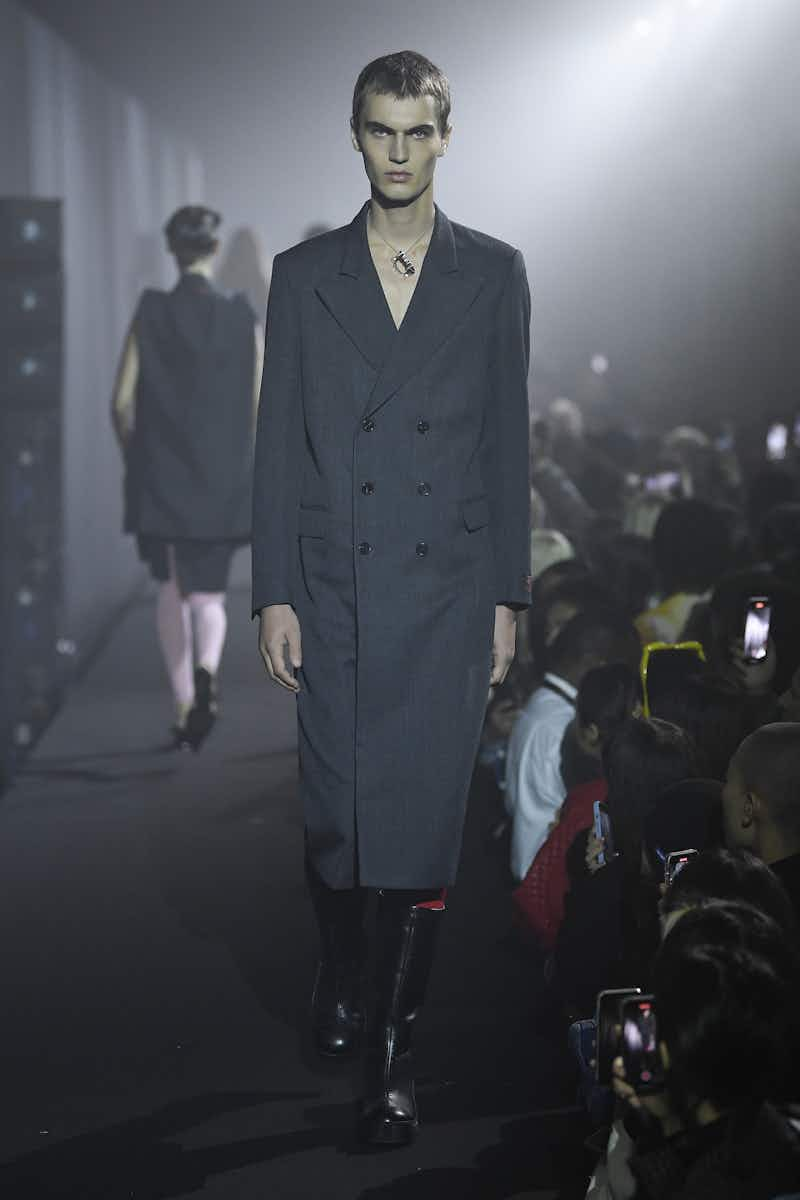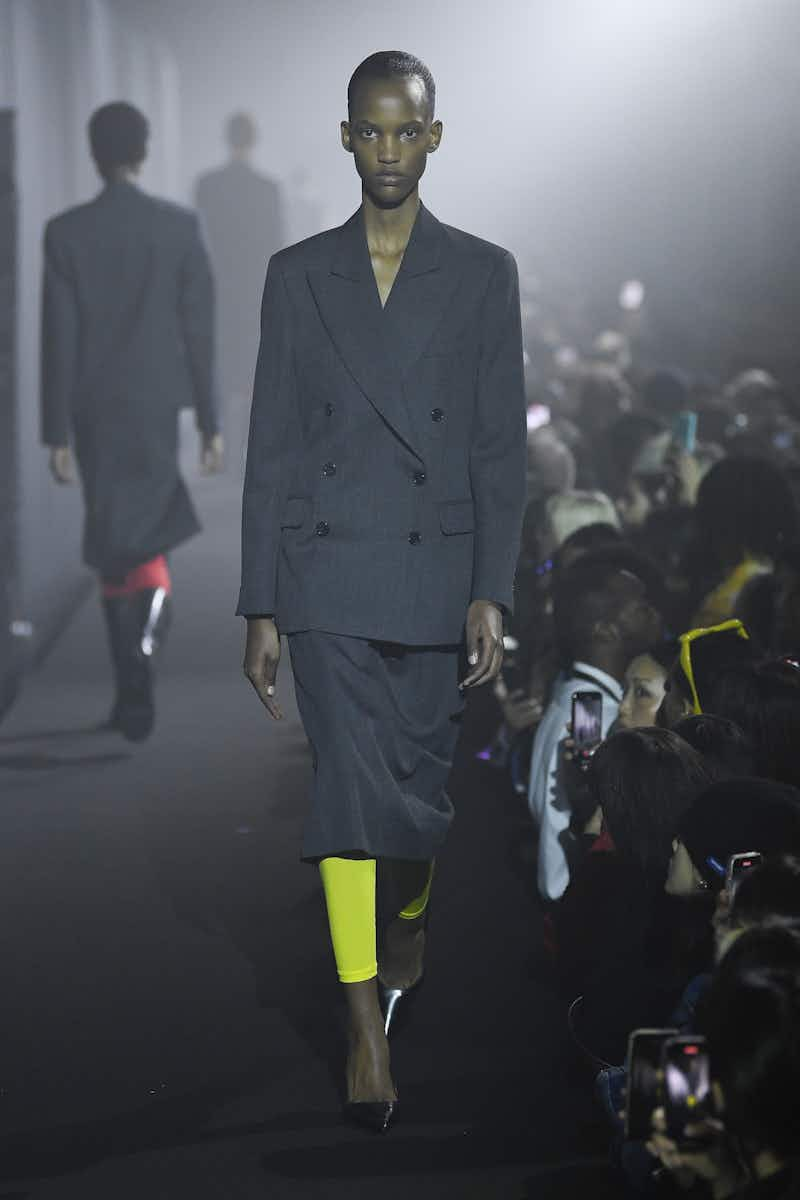 The SS23 collection, titled Corps, Coda, felt like an exercise in ​'80s hedonism – not through brash excess, but via fine-tuned details. Leggings are back, apparently, but in acid yellows, reds and polka dot print, used to spike a fairly pared-down collection.
Tailoring was more traditional than, say, the oversized green satin blazers of SS19. This season, Simons stripped it back to grey, double-breasted blazers, softly cut to avoid a power shoulder, and welcoming ease in smart dressing. And there were gestures of the comfort-first approach that many designers have adopted this season, with soft, loose-fit knitted vests, adaptable jumpers belted in the middle to form dresses, and shirts long enough to wear with nothing down south – a saucy Simons wink.
Compared to the turbo-charged atmosphere, this felt like a collection that came quietly – a subtle approach to modern dressing. Yet, with slices of skin on show and subtle nudges of seduction in mesh vests and transparent body stockings, Simons retained an electrifying energy equipped for a dirty dancefloor.
Once the show ended, the runway turned into a bar, the music's BPM increased and the crowd filled an all-embracing dancefloor, hell-bent on forgetting the gloom of the outside world for a moment. Just as Great British clubs intended.


More like this