All eyes on me: Archie Madekwe

We've teamed up with Ray-Ban to pair four eyecons – The Wayfarer, The Aviator, The Clubmaster and The Round – together with four future icons whose visions will shape the cultural landscape in years to come. First up, BAFTA-nominated actor Archie Madekwe.
Since the Roaring Twenties, sunglasses have been synonymous with old Hollywood glamour. A must-have on the red carpet, a signifier of celebrity allure, but no one does it better than Ray-Ban.
At the pinnacle of style and culture, the accessories label have been leading the eyewear game since the 1930s, maintaining their attention to lens technology and high quality craftsmanship.

Take the Wayfarer. Released in 1952, at birth of pop counter-culture, its distinctive squared shape and slick, clean lines fast rose to popularity. One of the brand's most iconic shades to date, they are regularly donned by musical royalty like Debbie Harry, Madonna and Rihanna and have since made cult appearances in films such as teen comedy, Risky Business. Their secret to long-lasting success? A truly timeless approach to design.

From the ultra-modern Aviator, the classic Wayfarer, the Clubmaster and The Round, we took an archival look at the pioneer lenses that have catapulted eyewear into the public sphere over the last 85 years.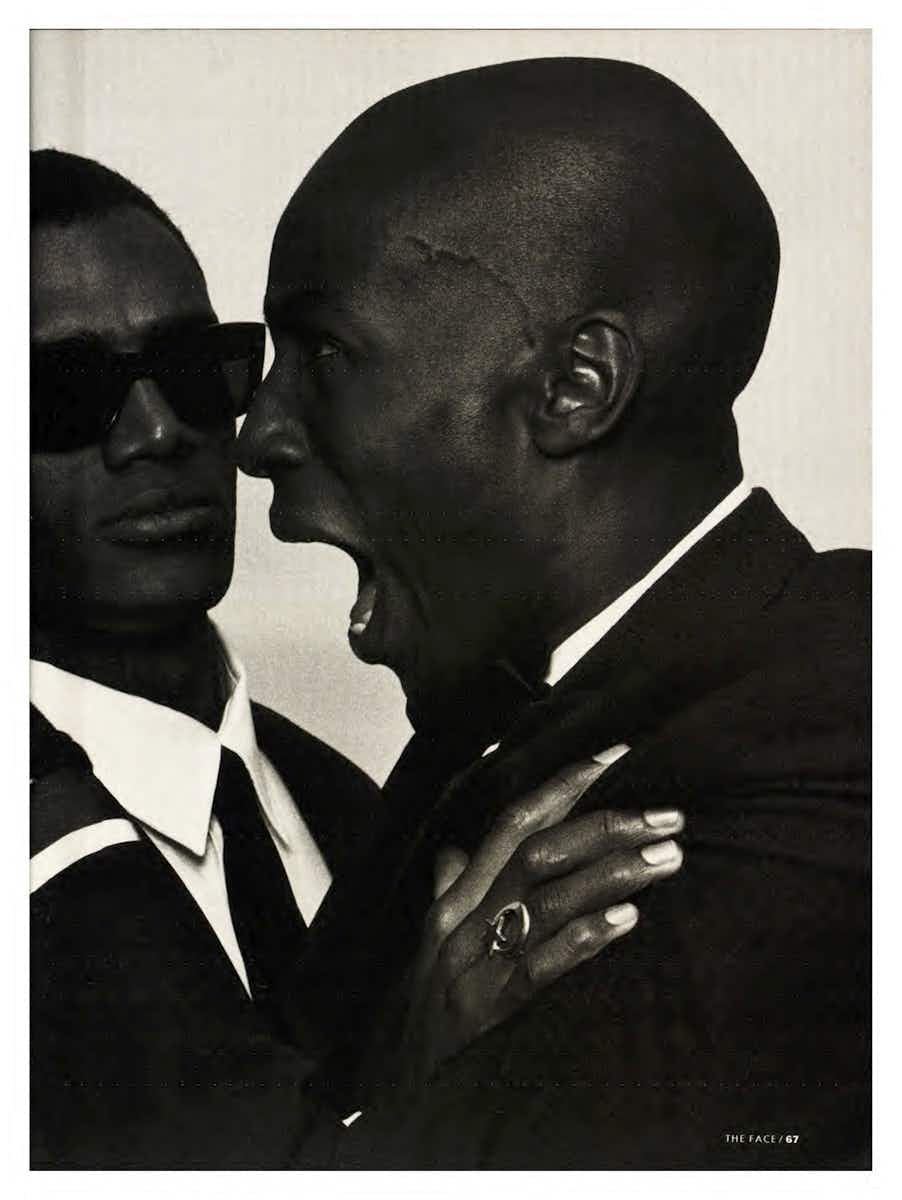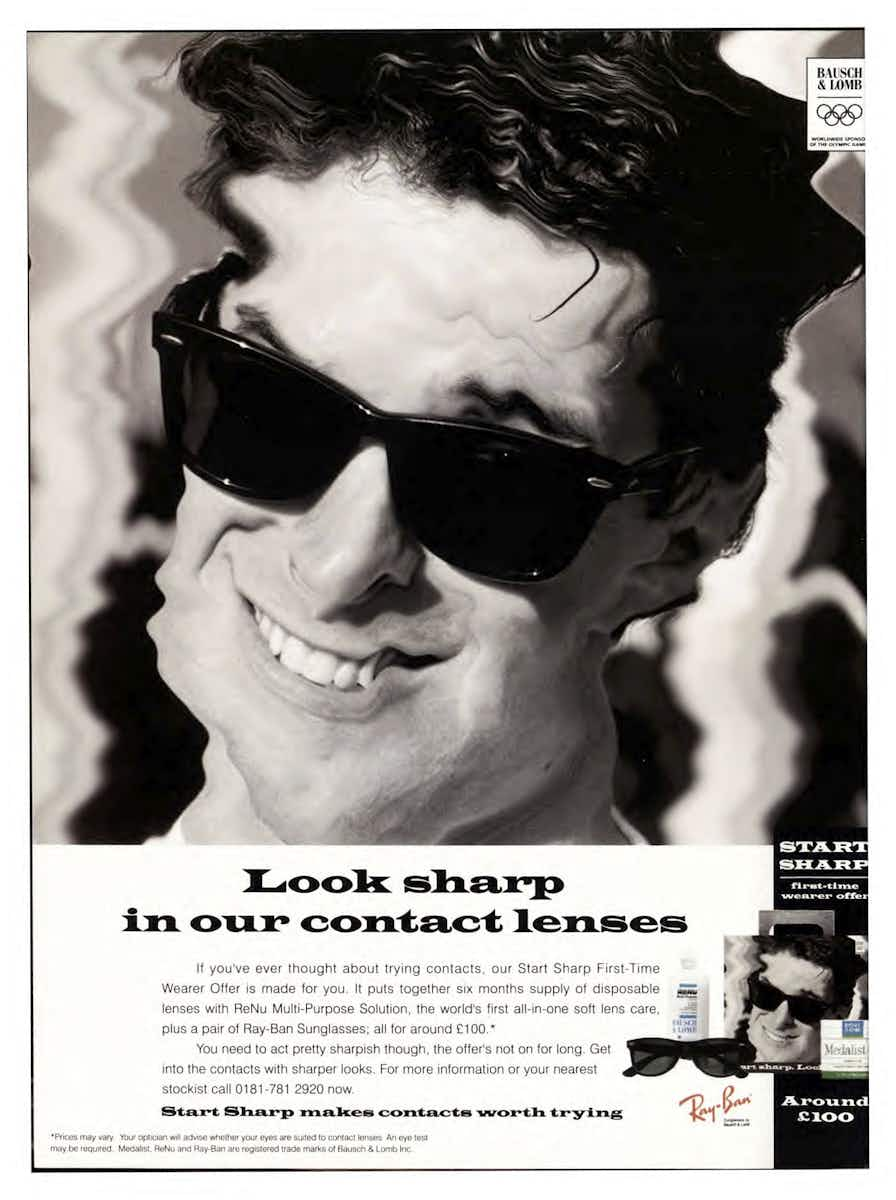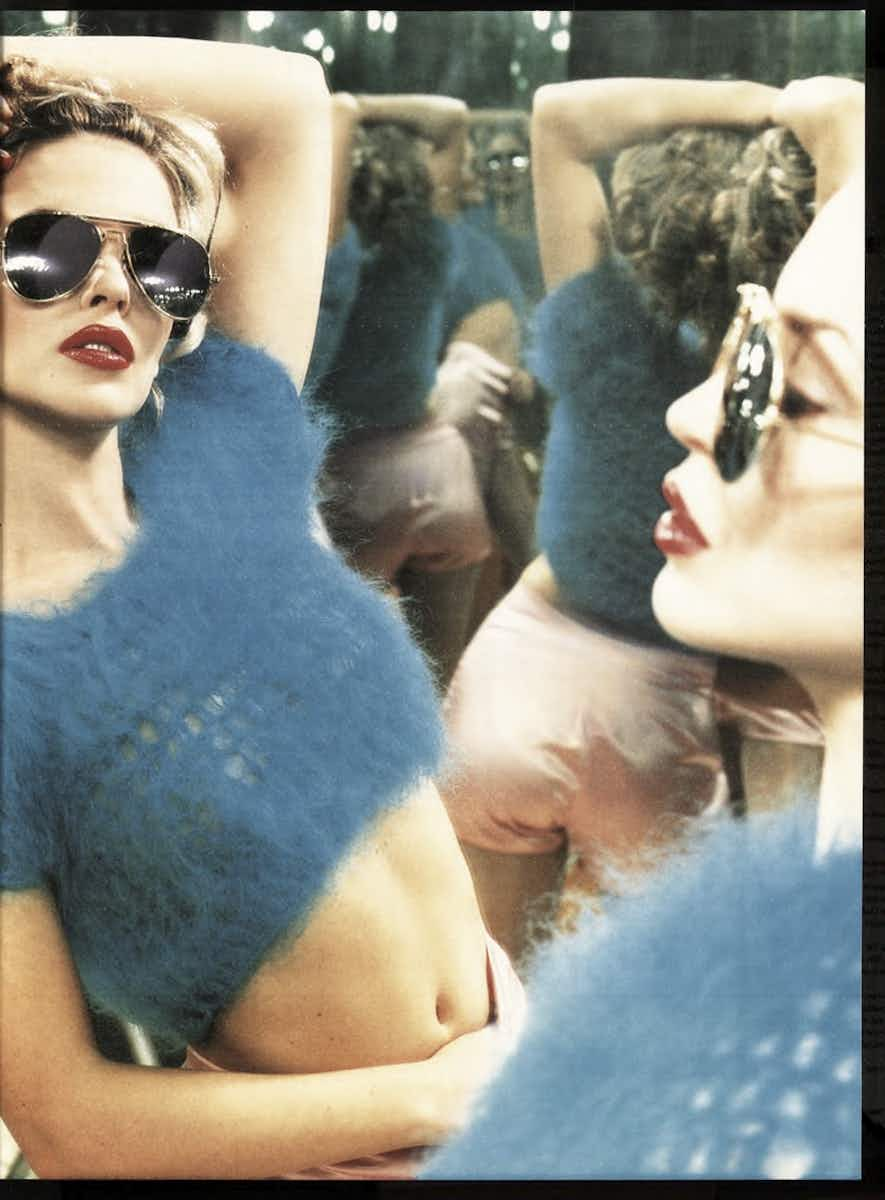 As a teenager, Archie Madekwe found his way into acting by tailing his cousin, BAFTA-nominated actor Ashley Madekwe. She had attended prestigious performing arts academy The BRIT School. Intrigued, Archie Madekwe followed. ​"I went to drama school because of her," he says. ​"I've tried to follow in her footsteps." He departed The BRIT School before his time to appear on the West End in an Edward Albee play The Goat, sharing the stage with Damian Lewis and Sophie Okonedo.
With the West End conquered, Madekwe segued into film with a supporting role in Midsommar, the comedy-horror film directed by Ari Aster. His next role was in See, a weirdly topical Francis Lawrence-directed drama series about a mysterious virus shot in the mountain ranges of British Columbia in west Canada. And perhaps dystopia trails Archie Madekwe: his next role is in Voyagers, a dystopian Lord of the Flies-style drama set in space.
"I currently live in London, but with the nature of my job, I'm constantly travelling," Madekwe reflects sagely. ​"So the last year I've been in Toronto, Romania, usually back and forth in the States quite a lot. The life of the actor is that of the nomad." On his travels, Archie Madekwe is already redefining on-screen representation from the inside. In partnership with Ray-Ban, we caught up with Madekwe to hear about the icons who have guided him along the way.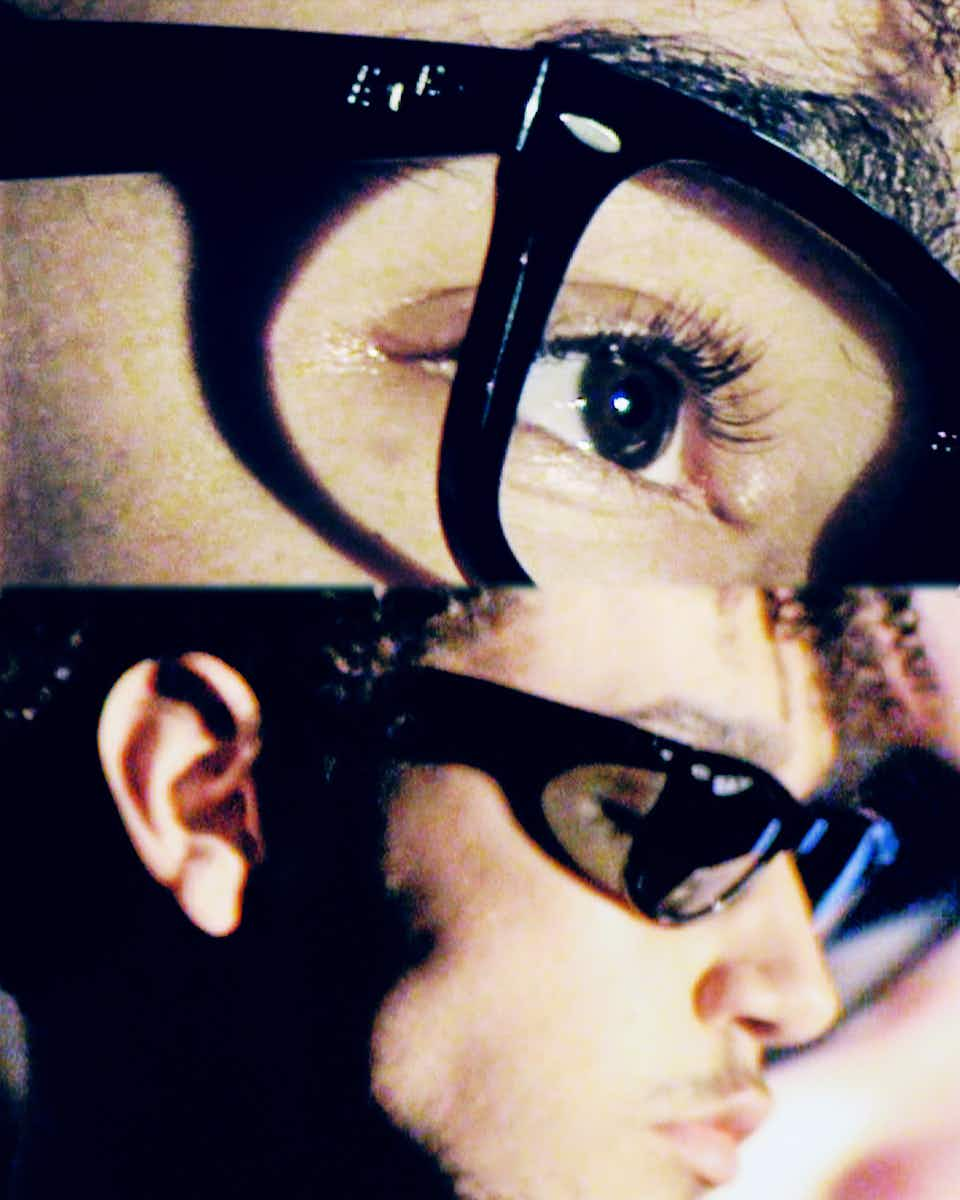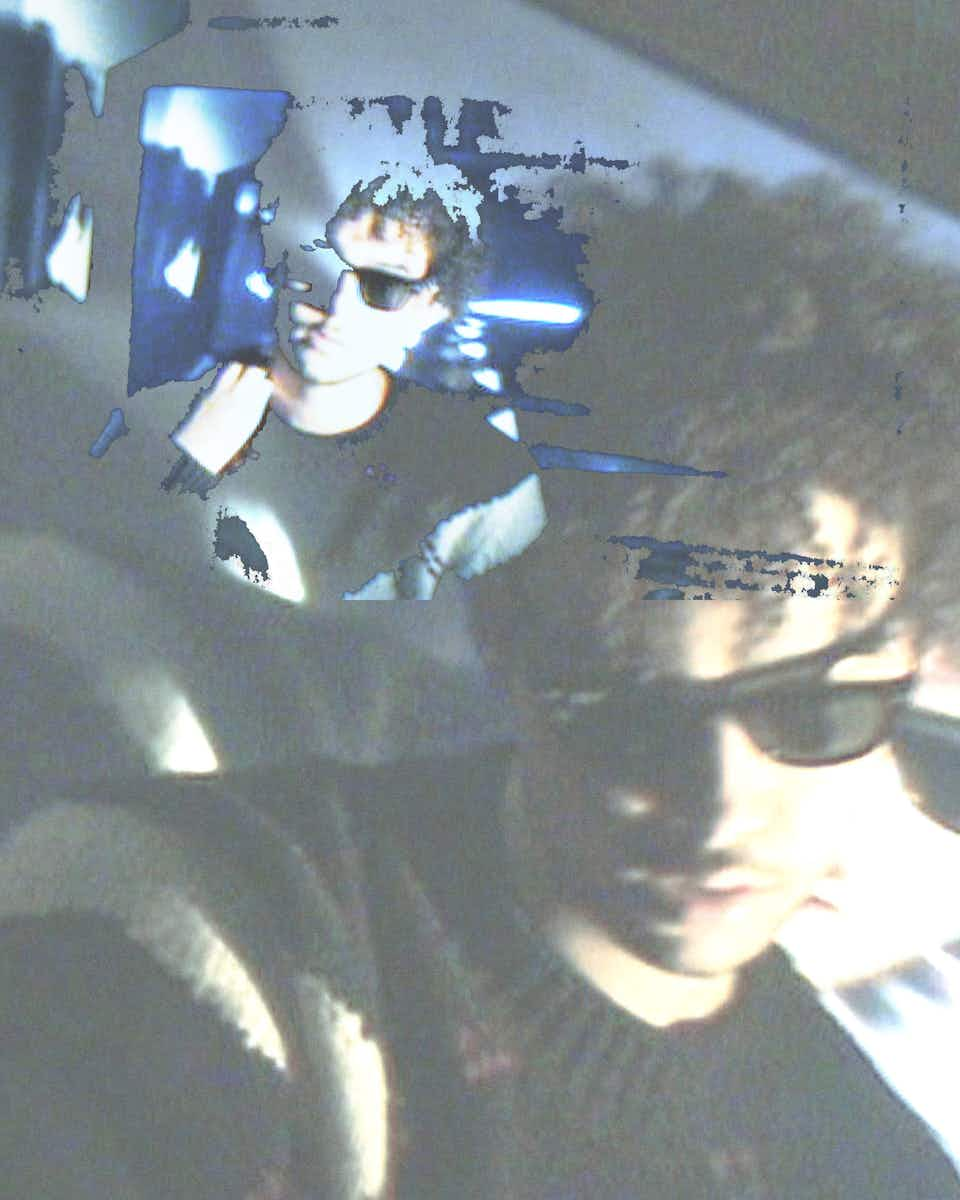 What is it like to be an actor?
I think people – at the moment especially – are realising how much we need stories. Storytelling is always such a core part of humanity, and especially in such weird, taxing times like the ones we are going through at the moment, stories help us understand who we are, and what it is that we're going through.
There are lots of early mornings, long days and lots of waiting around. But it's really fun getting to dress up and tell different people's stories. At the end of it, you get to understand yourself a little more. Storytelling is getting to understand people that you don't that you might not have understood before.
Who or what is iconic to you?
When I think of the word icon, I just think of somebody that is paving the way, setting the standard in that particular field.People that are setting the standards that [become] milestones. People that we look up to, that we aspire to be. They keep us working hard to the top of our games, because they set the standard and show us what is possible.
And when does something become iconic?
Things become iconic when you don't even have to put words to them. I think you just know the essence of it, the feeling of it already exists in people's minds without having to describe it.

Growing up or throughout your life, is there anyone who has been very influential to you?
As an actor and a person of colour, the people that I could look up to as a young person were few and far between. It was hard to find people that looked like me on TV.
One of the first people I remember being fascinated with was Sophie Okonedo. She was the only mixed-race British actor I'd ever seen. In a weird, full circle moment, my first job professionally was playing her son in a play on the West End. It was a bit of a ​"pinch me!" moment, because she was the only [actor] that I knew growing up that looked like me.
Why do you think representation and diversity on screen is so necessary?
We don't give TV and film enough credit for how influential they are on our lives as a source of education for us. To be able to see different people – different ethnicities from different backgrounds — the full spectrum of what it is to be human, not just the small pockets of stereotypes that we've allocated to different people, allows us to understand people as a whole, human beings in their full capacity.
Sometimes our screens paint a false image of what the world is and what the world has been like [historically]. And so I think for people to truthfully understand and honestly understand what the world is, in its full glory, we have to have honest representation on our screens.

How do you hope to be part of that change?
I hope that throughout my career I'm able to play a wide variety of people. There were just so many people throughout British history especially that look like me that we just have never seen because they've been erased from the narrative. And every time I stumble across somebody like that, I just think to myself, God, what difference would it make if I had seen somebody like that growing up.
Fast-forward a lifetime… What do you hope to be remembered for?
I hope I'm remembered as an actor, as a storyteller, as a good person. I always struggle around the word ​"activist", because I think there are people that are actually doing real activism. I hope I'm able to create a change. And whether that falls under the activism branch, then maybe it does. But I hope I'm able to create change in the world we live in. At the end of the day, I want to leave the world a better place.
Do you feel iconic?
I don't know if an iconic person knows that they are iconic. Check in with me in 30 years, and maybe I can answer again.
THE FACE
Producer Adam Lilley/​Louise Nindi/​Sami Ambrose
Senior Project Manager Rachael Bigelow
Creative Strategist Leo Robins/​Bryony Stone
TALENT
Archie Madekwe
PHOTOGRAPHER/​DIRECTOR
Aidan Zamiri
PRODUCTION
Object & Animal Tom O'Driscoll