Review: Camp: Notes on Fashion

The Met Museum's exhibition dedicates half of the show to meticulously explaining camp's etymology and cultural journey through time – mostly it's enlightening, but occasionally it's a slog.
Rating: 3/​5

Is style ever truly without substance? What we wear, what we see every day is part of a much larger visual culture, evolving into an unspoken language complete with grammar, punctuation, diction and syntax. It can raucously announce the ending of one era and whisper the beginnings of the next. In his latest exhibition at the Metropolitan Museum's Costume Institute, curator Andrew Bolton contemplates the age-old ​"style over substance" platitude. Camp: Notes on Fashion explores the aesthetic discourse of artifice, exaggeration, irony and pastiche and their myriad manifestations in contemporary fashion.

But what exactly is ​"camp"? The word is elusive and and difficult to define. Bolton dedicates half of the show to meticulously explaining its etymology and cultural journey through time – mostly it's enlightening, but occasionally it's a slog. Commanding the full resources of the Met's many departments, he charts its beginnings as a verb in the court of Louis XIV to an adjective embraced in the 19th century by the homosexual underground to its most recent use as a noun.
In this set-up, fashion takes a backseat to centuries old art and artefacts offering a rare and definitive narrative of the aesthetic phenomenon. But camp should be fun, and pinning down its meaning is hardly that.
It all builds up to a deep and exhaustive dive into Susan Sontag's seminal 1964 treatise Notes on Camp. In one large room, Bolton extracts key texts and illustrates them with both garments and objects. Sontag's actual notes glide along an LED panel as if they're being typed out – a rare fun addition to a sober antechamber. Though the writer/​philosopher offered a multitude of explanations of camp, Bolton distills it to what he calls a ​"stylized aestheticism" and what Sontag characterized as a ​"love of the unnatural: of artifice and exaggeration."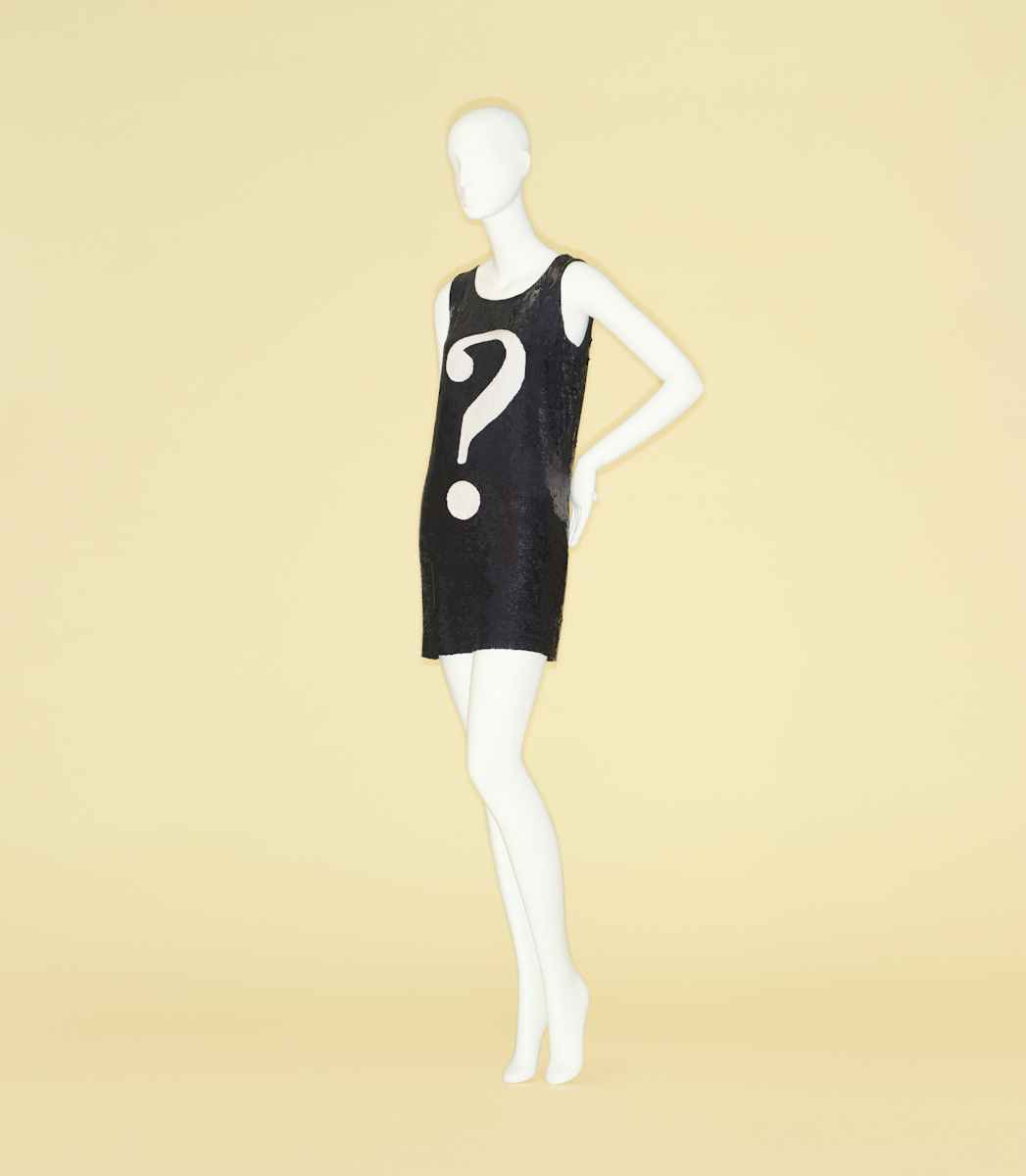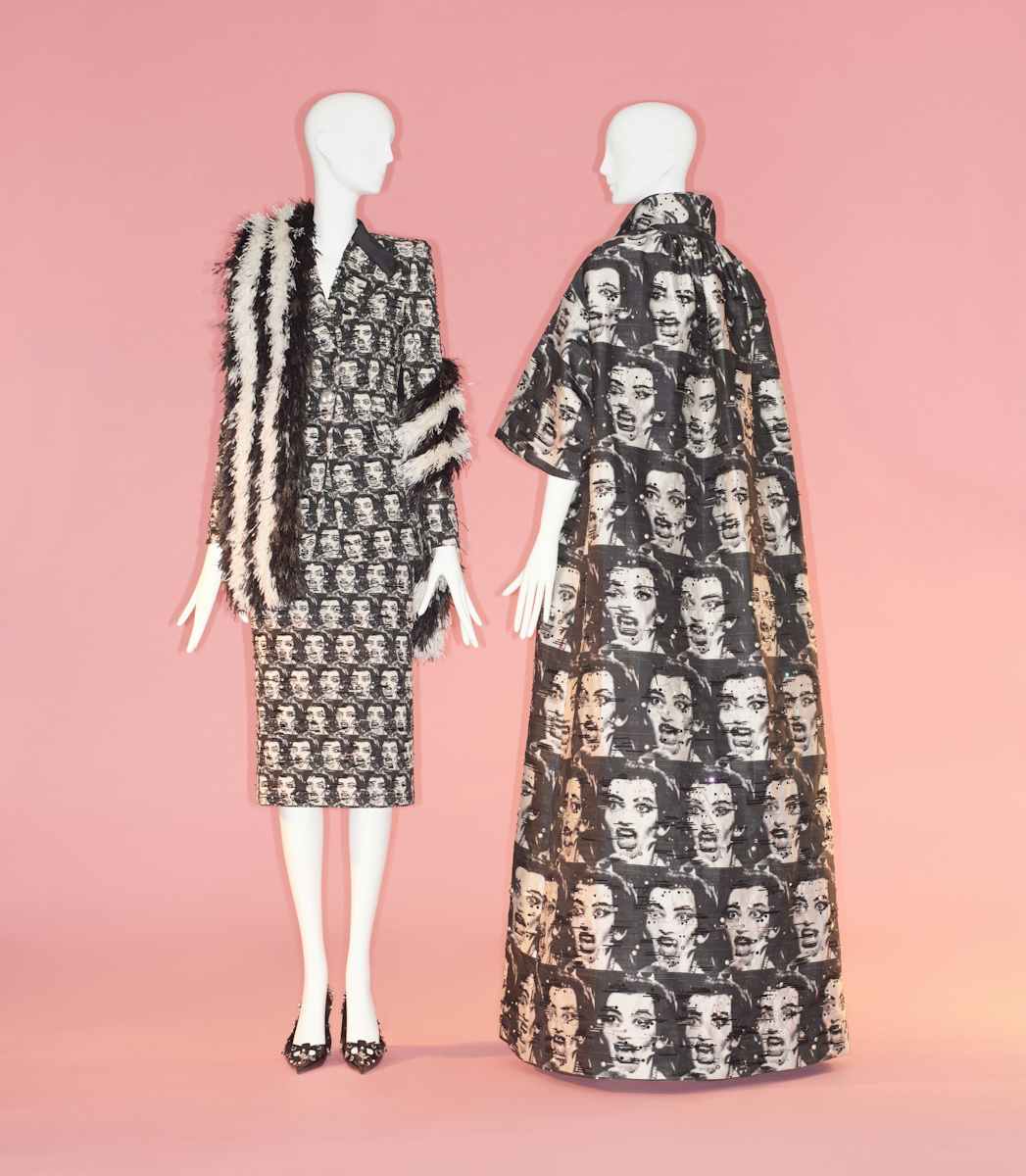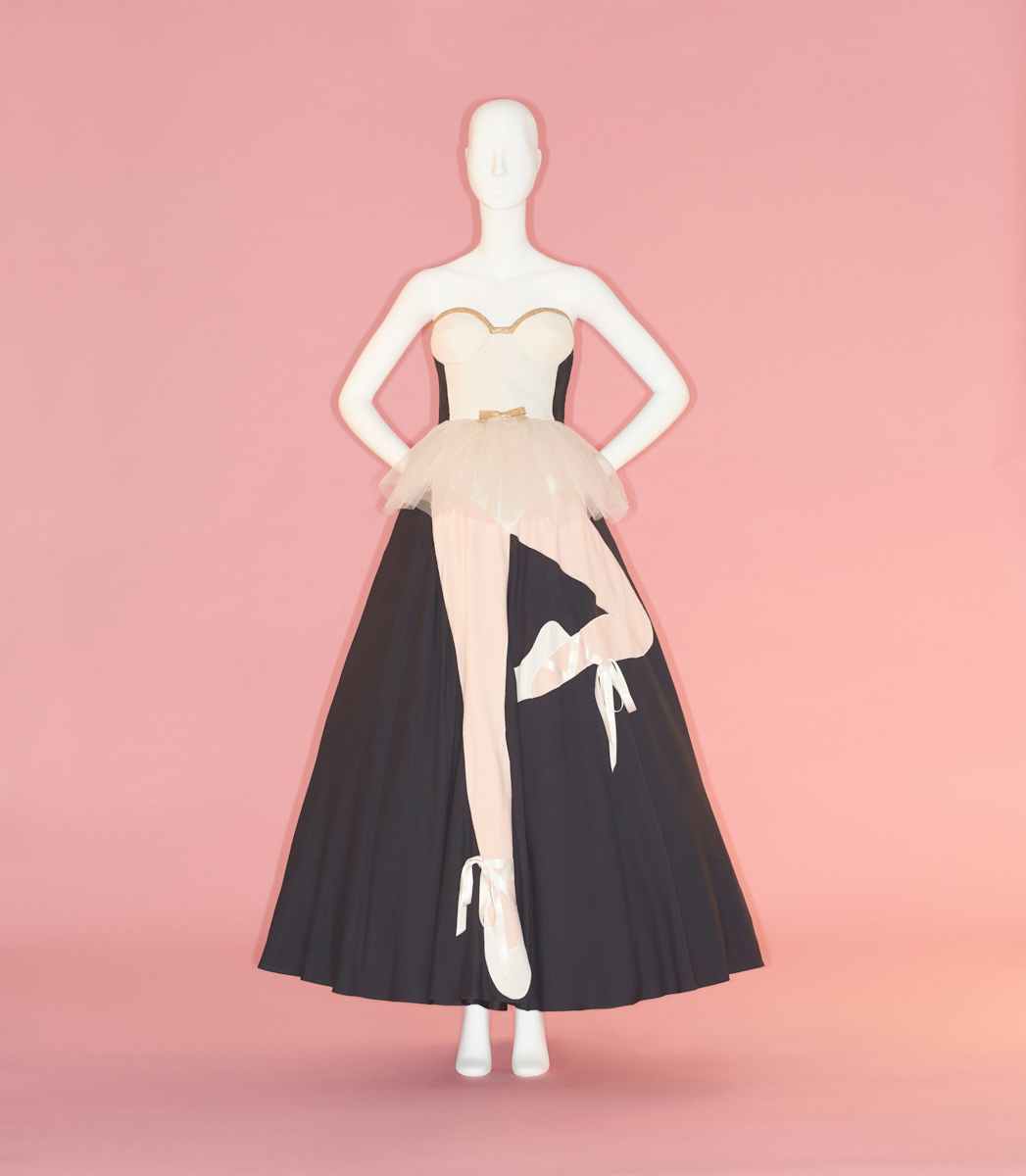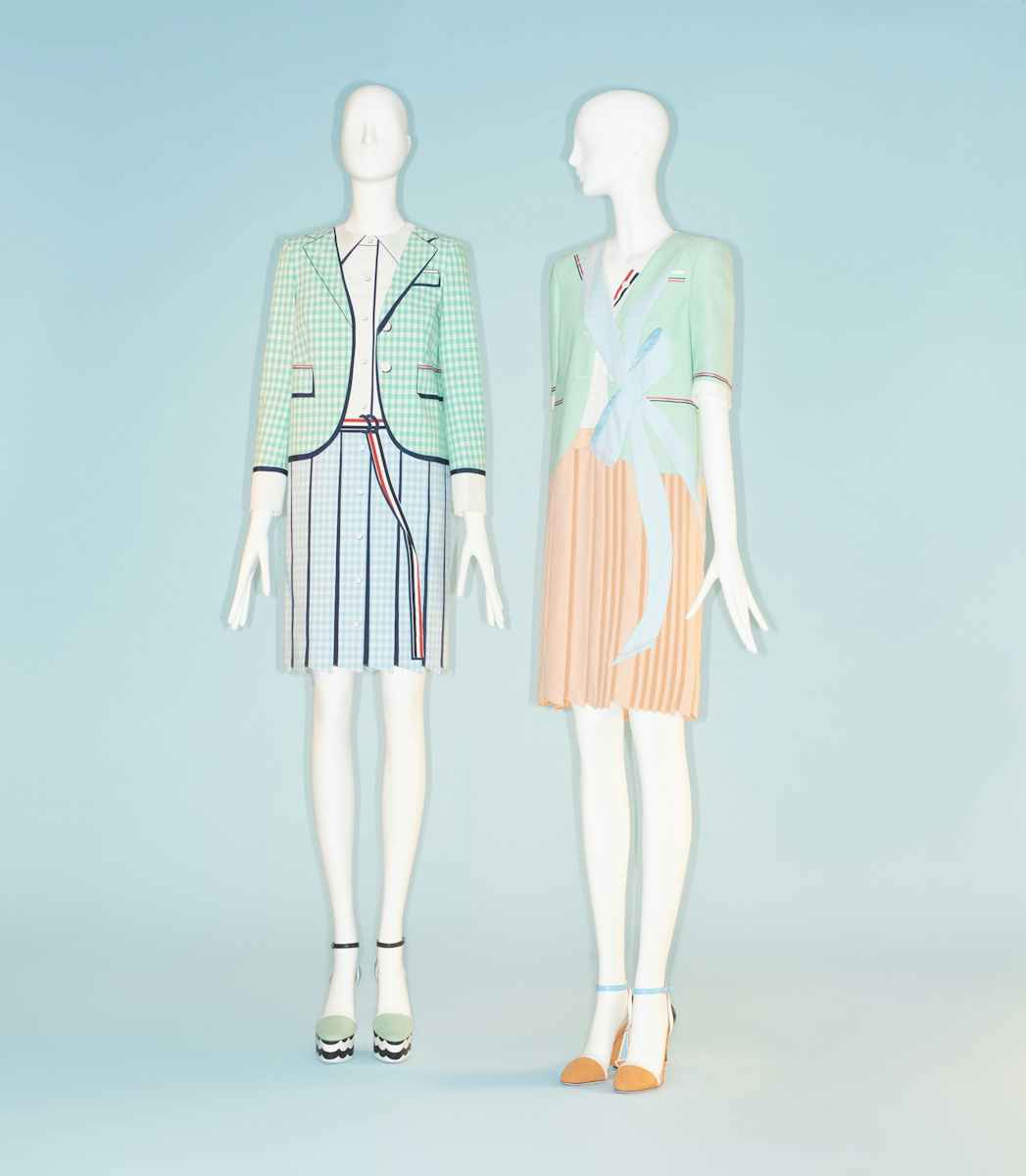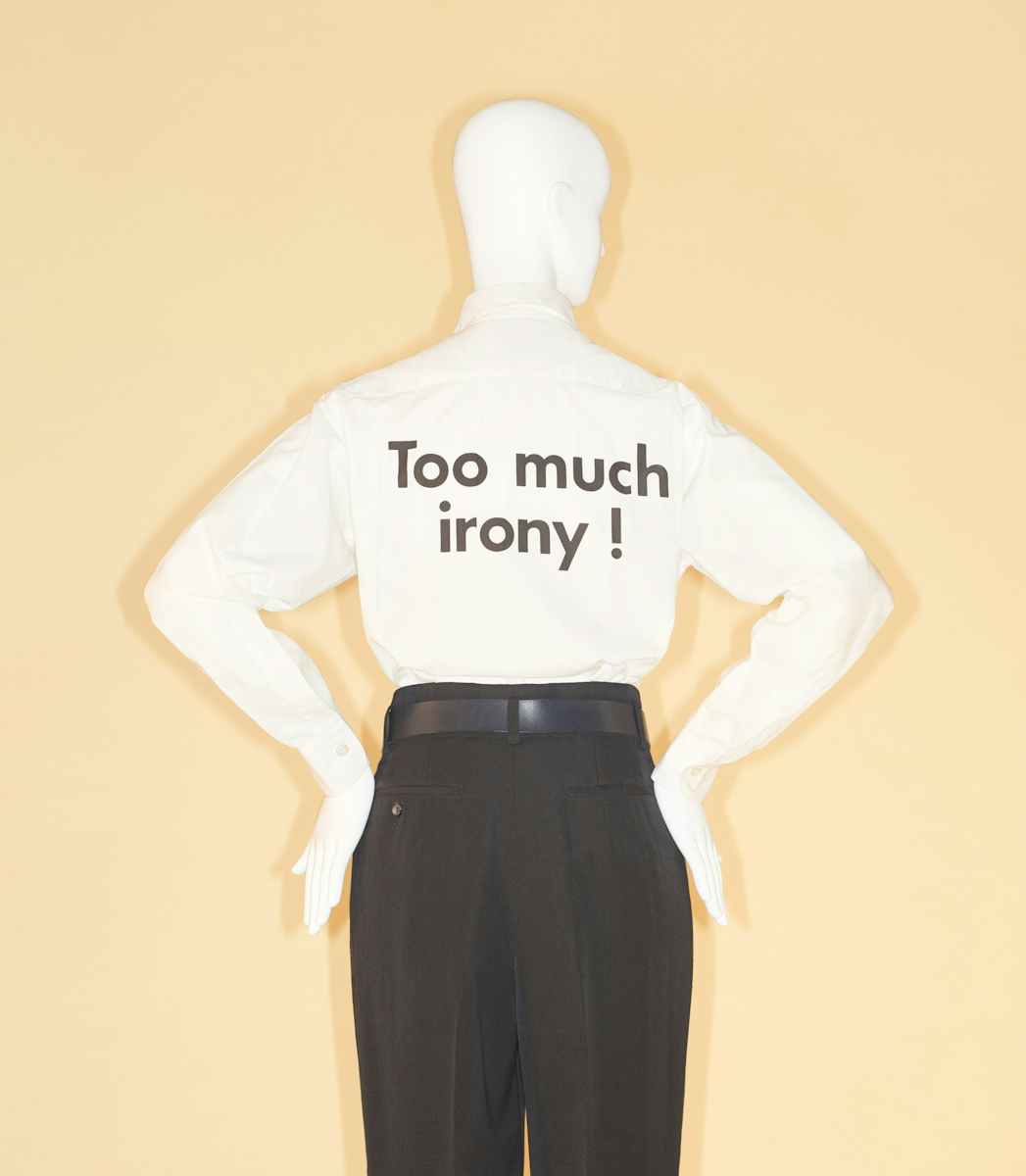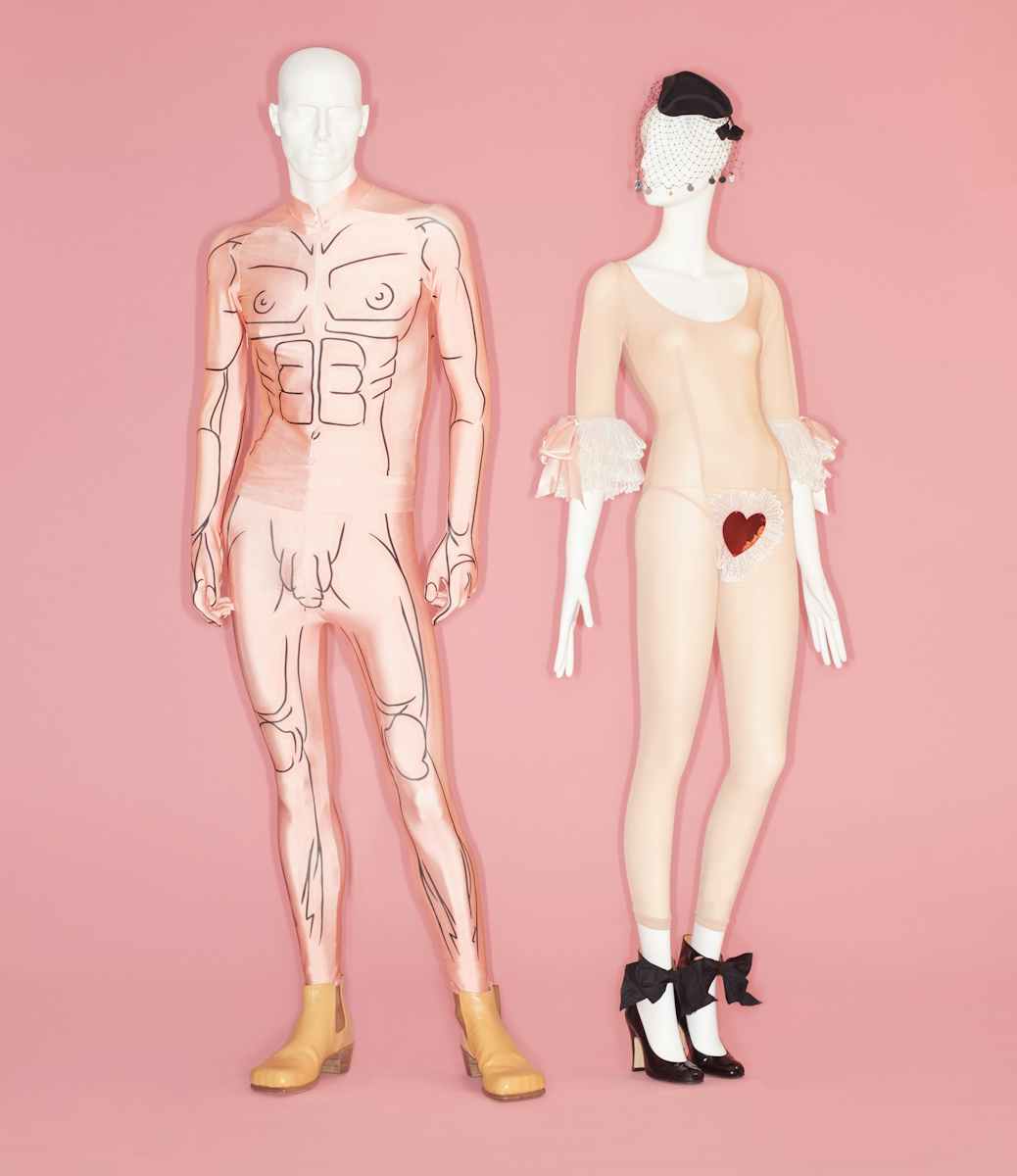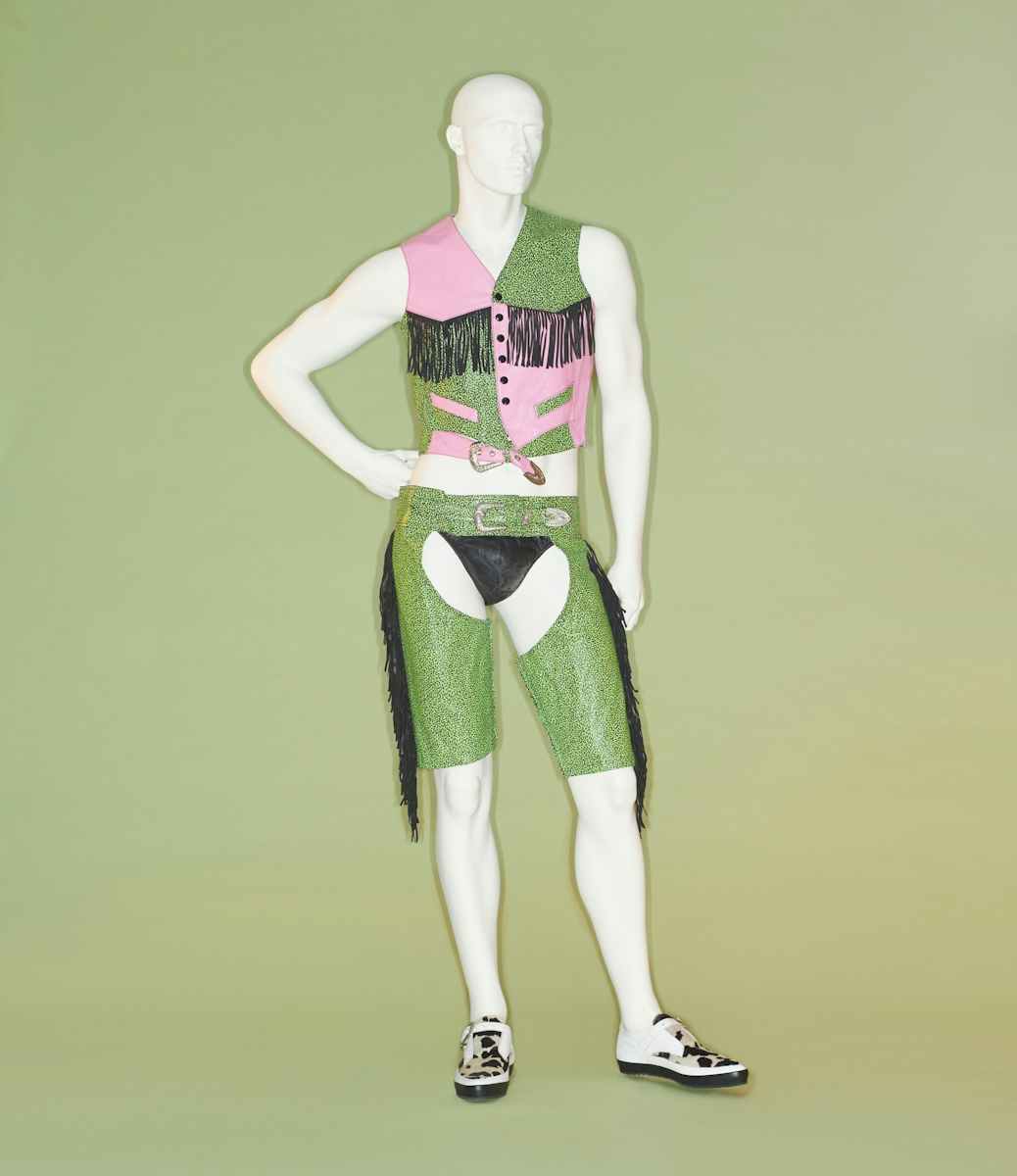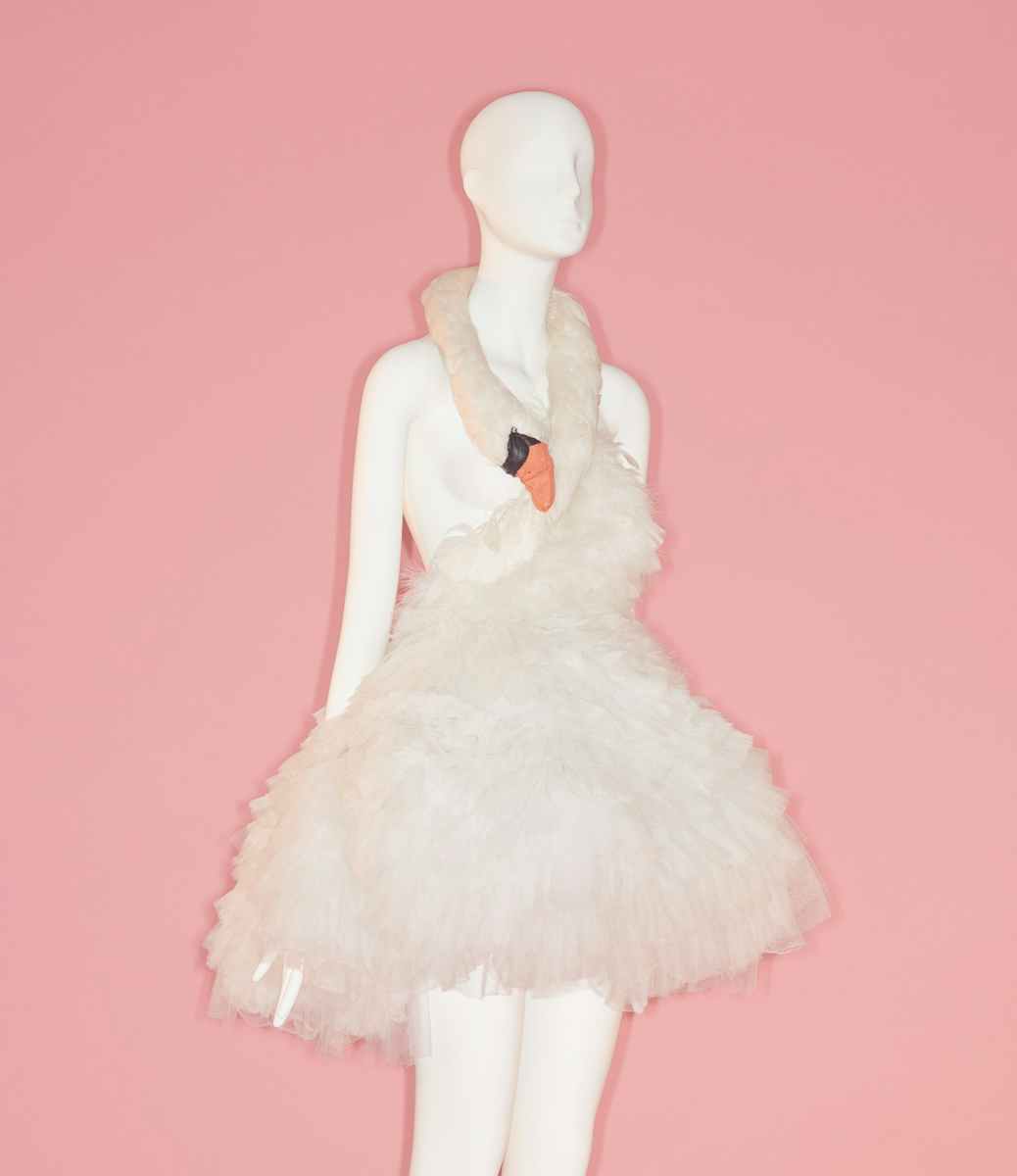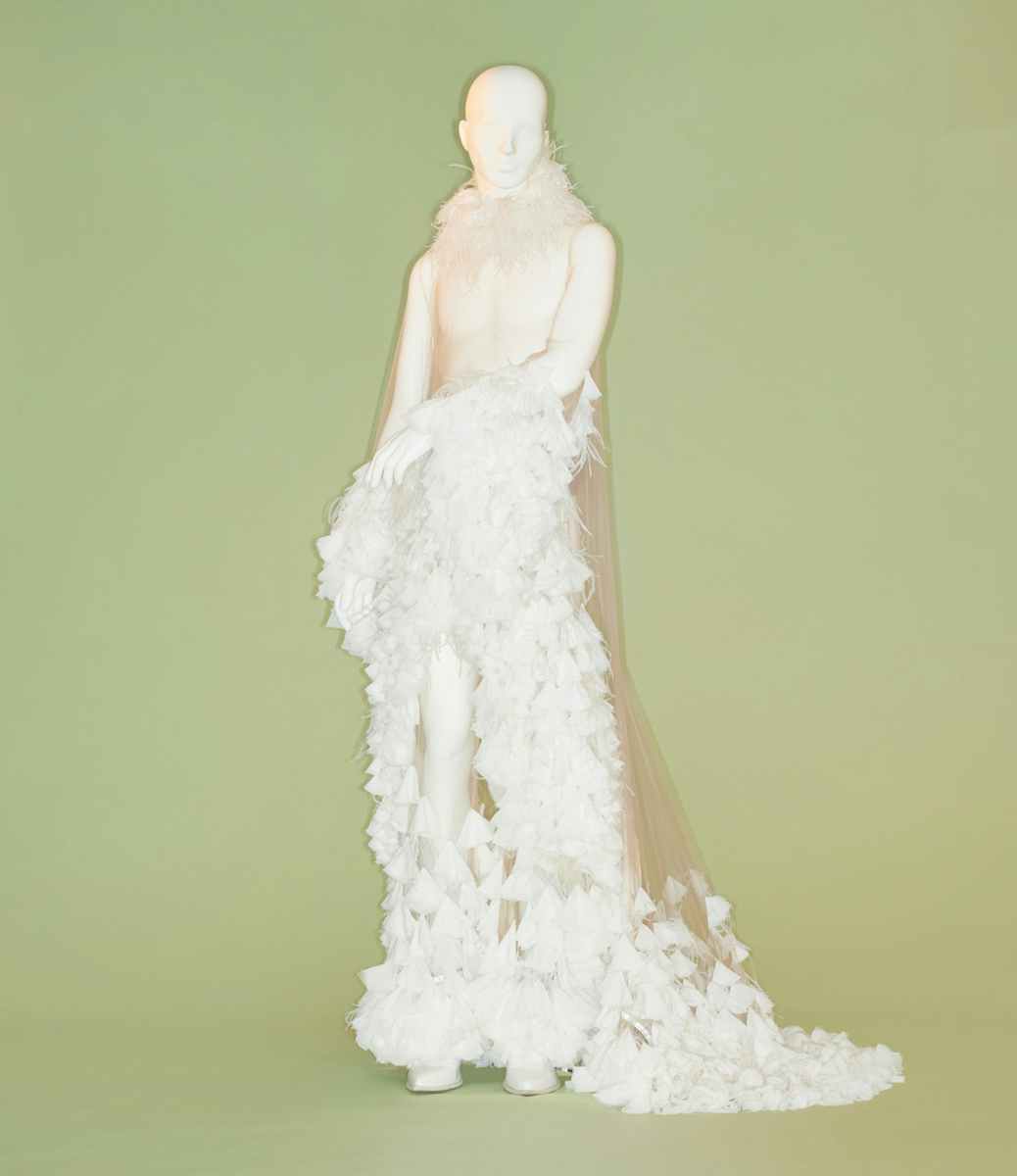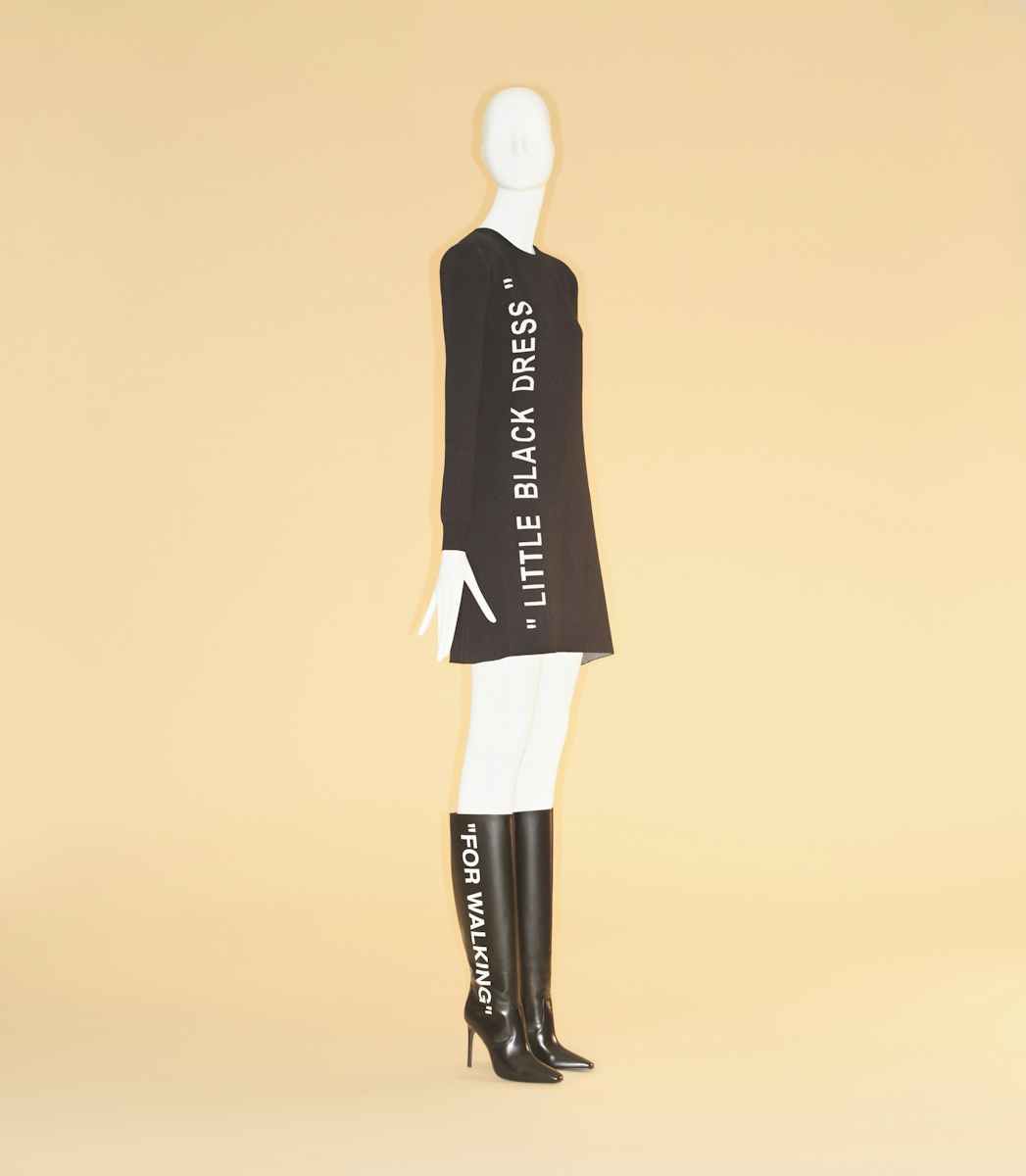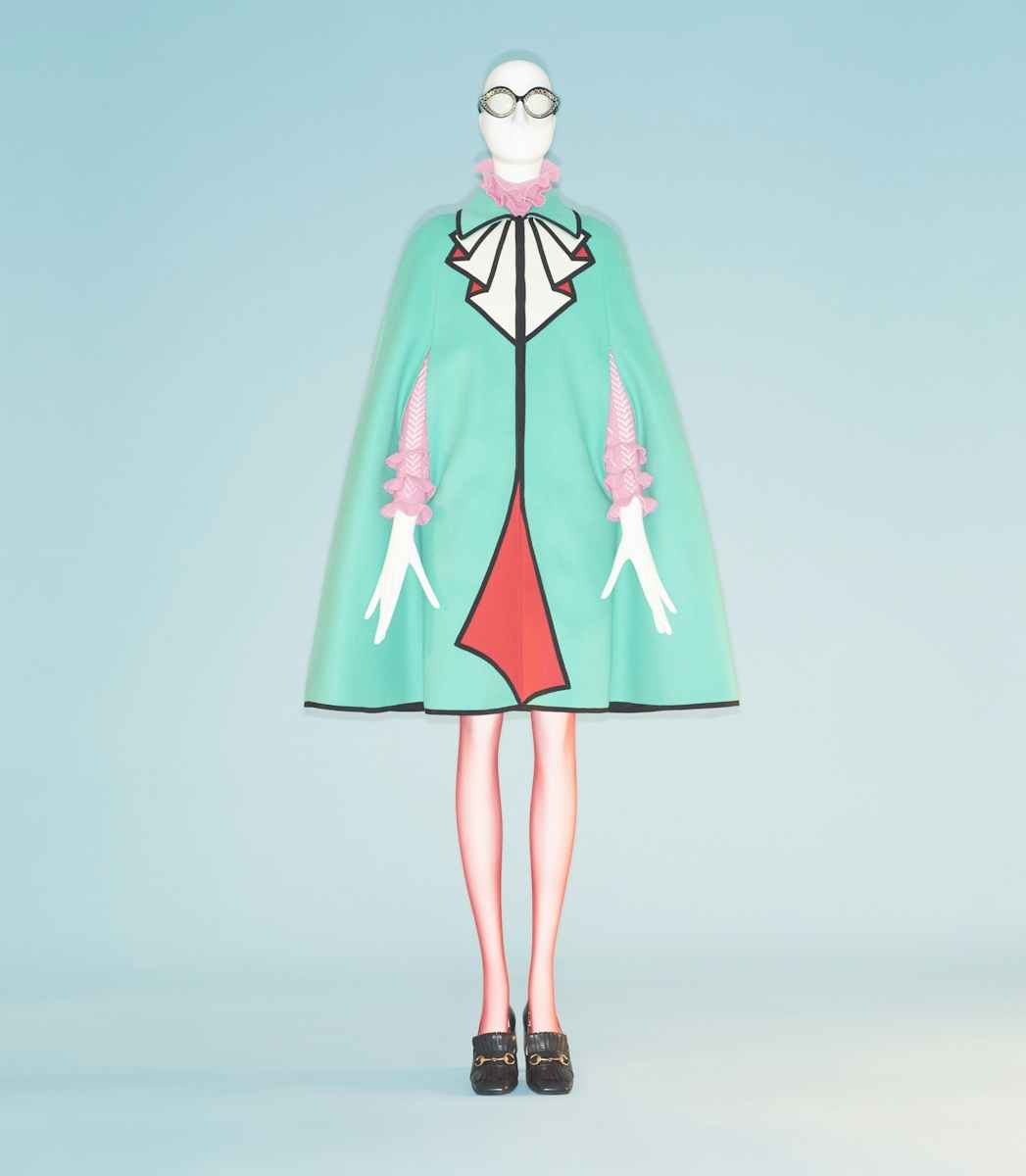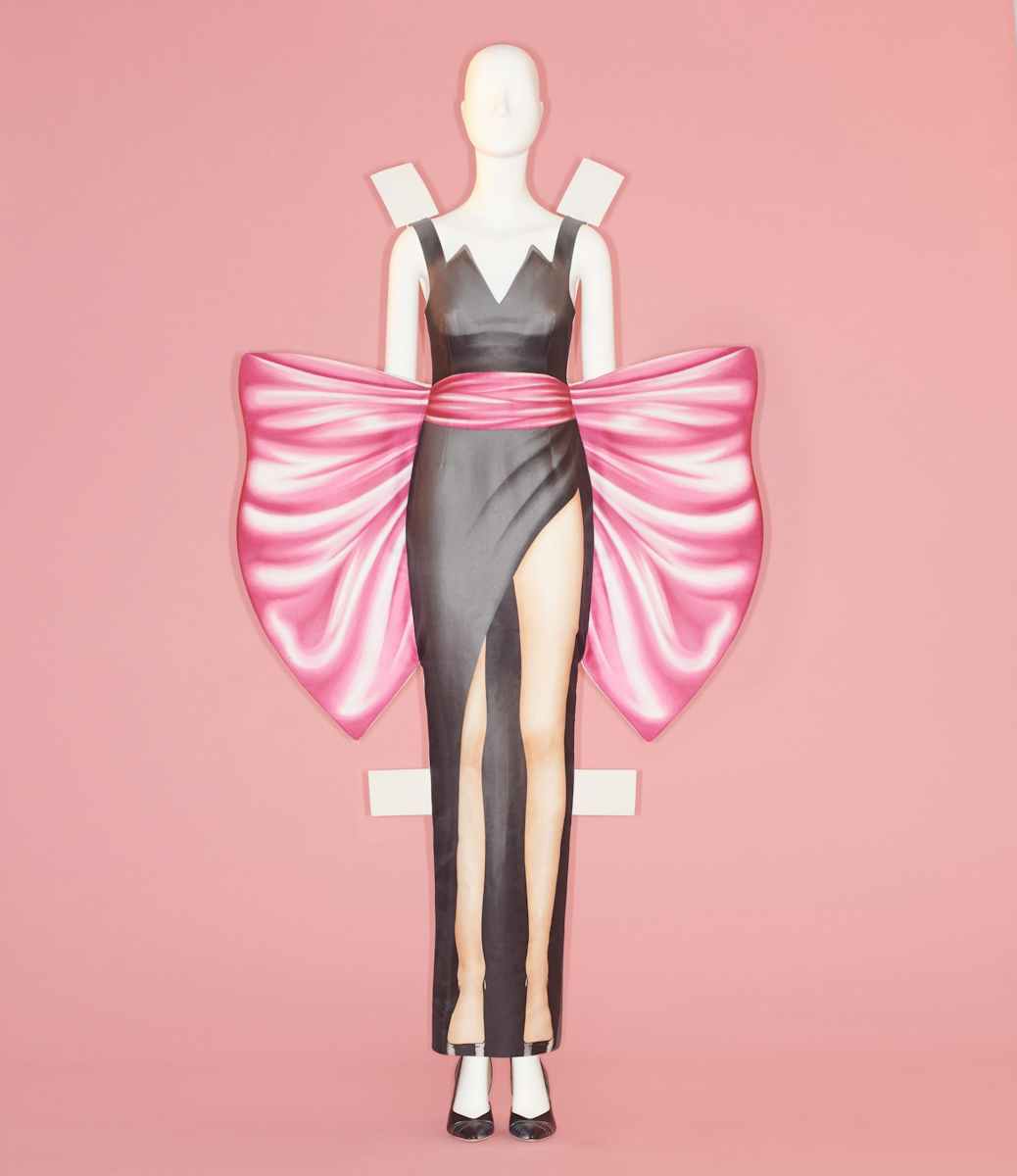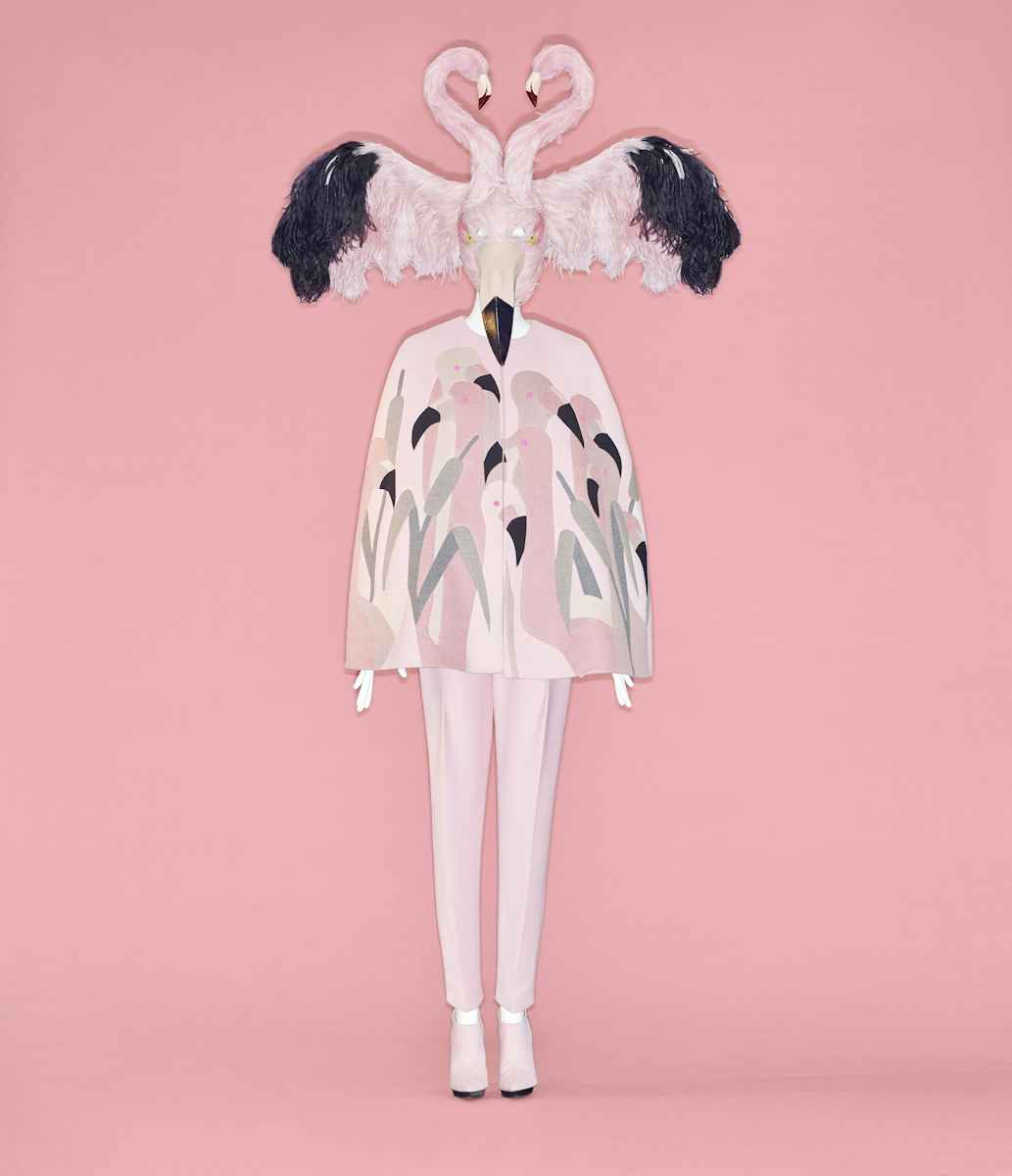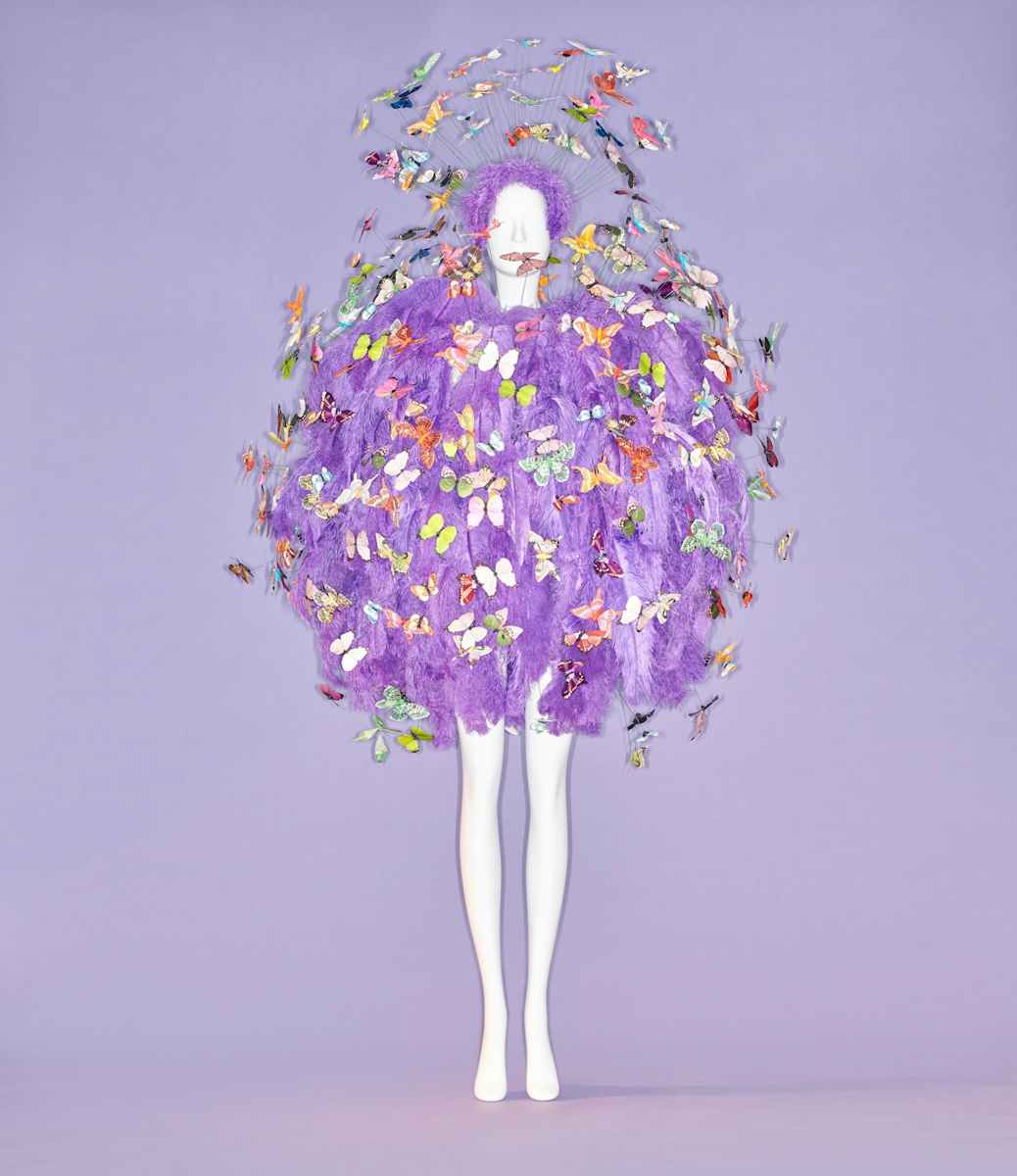 It's a curious theme in a digital age where everything from Marvel CGI superheroes to Instagram influencers to trolls on Facebook have made artificial façades and half-truths the norm. With the meaning of camp established, the exhibit unfolds into the second half: a single, enormous multi-colored room lined with glass windows looking into various vignettes, each focusing on subthemes and techniques.
As viewers look at these garments, two versions of Judy Garland's ​"Over the Rainbow" punctuate the air – the first sung when Garland was 16 years old, the second a rendition performed just before her untimely death of an accidental overdose in 1969. It comes off rather hamfisted, but may be the only inherently camp thing about the otherwise earnest show.
From trompe l'oeil and feathers to gender-bending and historicism, some of the most iconic designs of late 20th century fashion mix with some of the most creative today. There's Margiela's ruby tabi slipper, Marjan Pejoski's swan dress worn to the Oscars by Björk, a Gucci logo suit by Dapper Dan, and additions by kitschy labels du jour like Vaquera, Pam Hogg and Moschino.
The clothes on exhibit are not merely outrageous or ​"campy," they are also wrought with technique, born from unfettered imagination. It takes skill, know-how and courage to be so ridiculous. Irony demands devotion. Style is never without substance. Lies can tell the truth. Here, Bolton reminds us that there is always more than meets the eye. They say fashion is a mirror of the times. What does Camp: Notes on Fashion say about ours?
Camp: Notes on Fashion runs from May 8 – Sun, Sep 8, 2019 at the Met Museum.

More like this