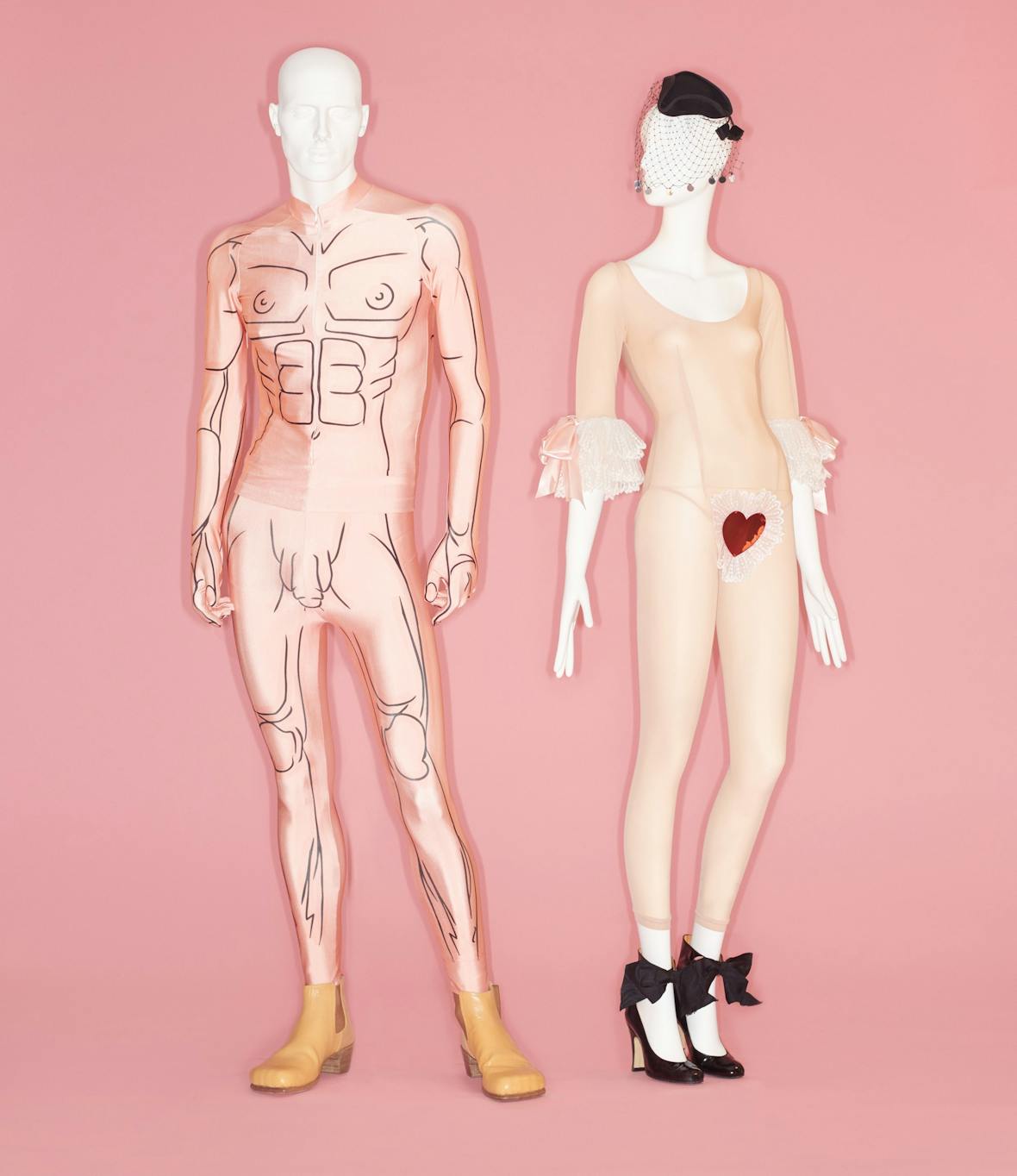 Review: Camp: Notes on Fashion
Rat­ing: 3⁄5

Is style ever tru­ly with­out sub­stance? What we wear, what we see every day is part of a much larg­er visu­al cul­ture, evolv­ing into an unspo­ken lan­guage com­plete with gram­mar, punc­tu­a­tion, dic­tion and syn­tax. It can rau­cous­ly announce the end­ing of one era and whis­per the begin­nings of the next. In his lat­est exhi­bi­tion at the Met­ro­pol­i­tan Museum's Cos­tume Insti­tute, cura­tor Andrew Bolton con­tem­plates the age-old ​"style over sub­stance" plat­i­tude. Camp: Notes on Fash­ion explores the aes­thet­ic dis­course of arti­fice, exag­ger­a­tion, irony and pas­tiche and their myr­i­ad man­i­fes­ta­tions in con­tem­po­rary fashion.

But what exact­ly is ​"camp"? The word is elu­sive and and dif­fi­cult to define. Bolton ded­i­cates half of the show to metic­u­lous­ly explain­ing its ety­mol­o­gy and cul­tur­al jour­ney through time – most­ly it's enlight­en­ing, but occa­sion­al­ly it's a slog. Com­mand­ing the full resources of the Met's many depart­ments, he charts its begin­nings as a verb in the court of Louis XIV to an adjec­tive embraced in the 19th cen­tu­ry by the homo­sex­u­al under­ground to its most recent use as a noun.
In this set-up, fash­ion takes a back­seat to cen­turies old art and arte­facts offer­ing a rare and defin­i­tive nar­ra­tive of the aes­thet­ic phe­nom­e­non. But camp should be fun, and pin­ning down its mean­ing is hard­ly that.
It all builds up to a deep and exhaus­tive dive into Susan Sontag's sem­i­nal 1964 trea­tise Notes on Camp. In one large room, Bolton extracts key texts and illus­trates them with both gar­ments and objects. Sontag's actu­al notes glide along an LED pan­el as if they're being typed out – a rare fun addi­tion to a sober antecham­ber. Though the writer/​philosopher offered a mul­ti­tude of expla­na­tions of camp, Bolton dis­tills it to what he calls a ​"styl­ized aes­theti­cism" and what Son­tag char­ac­ter­ized as a ​"love of the unnat­ur­al: of arti­fice and exaggeration."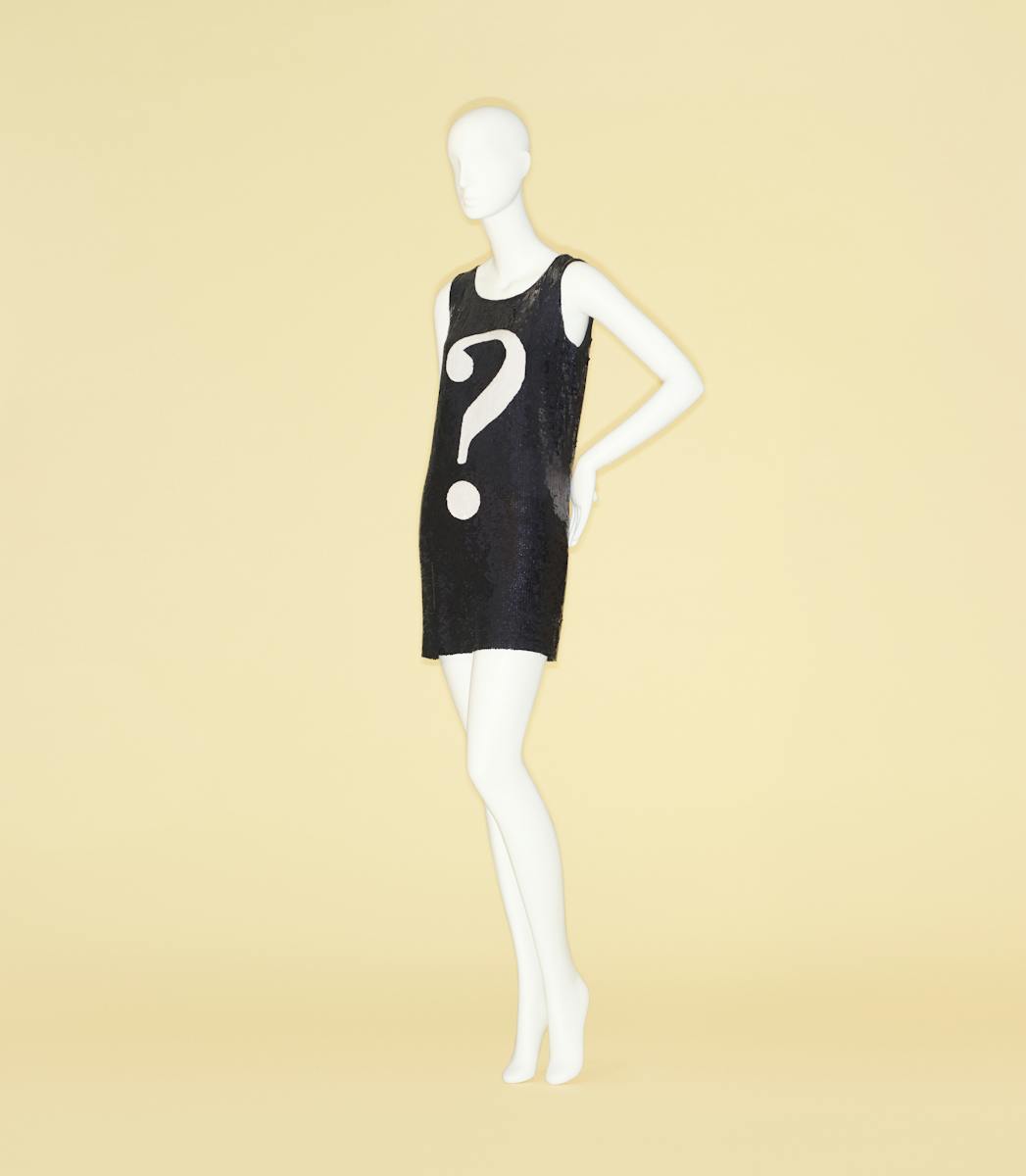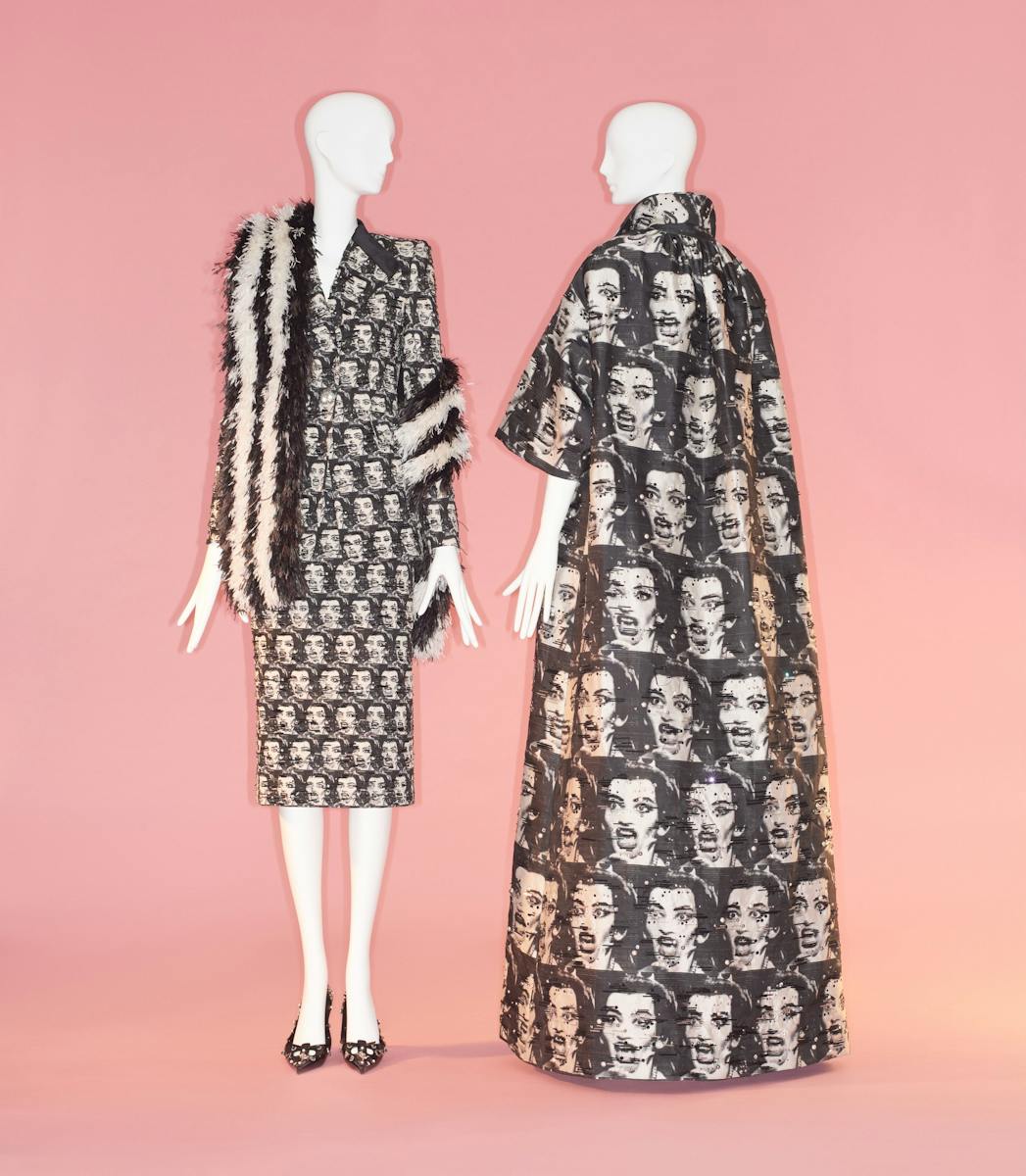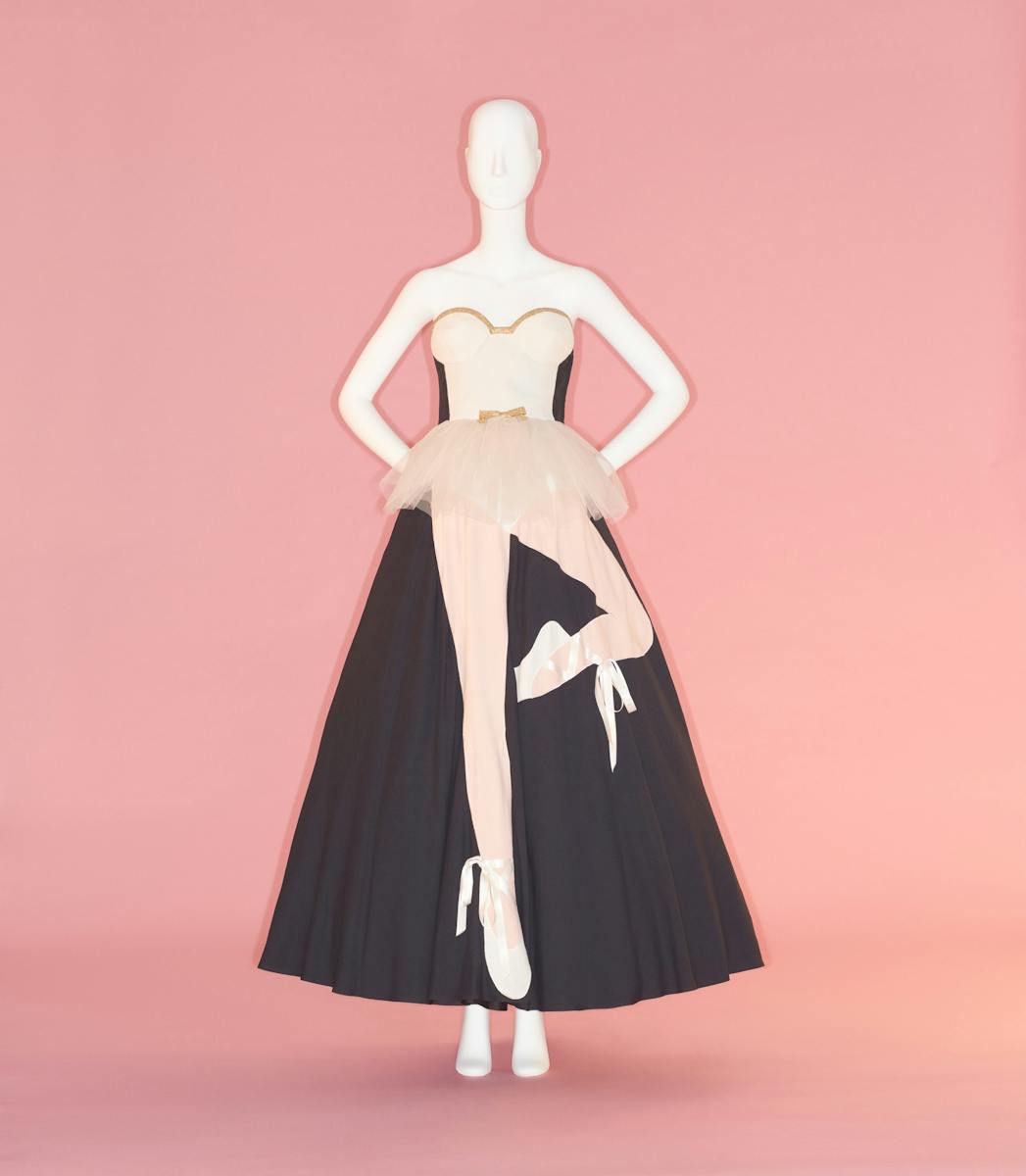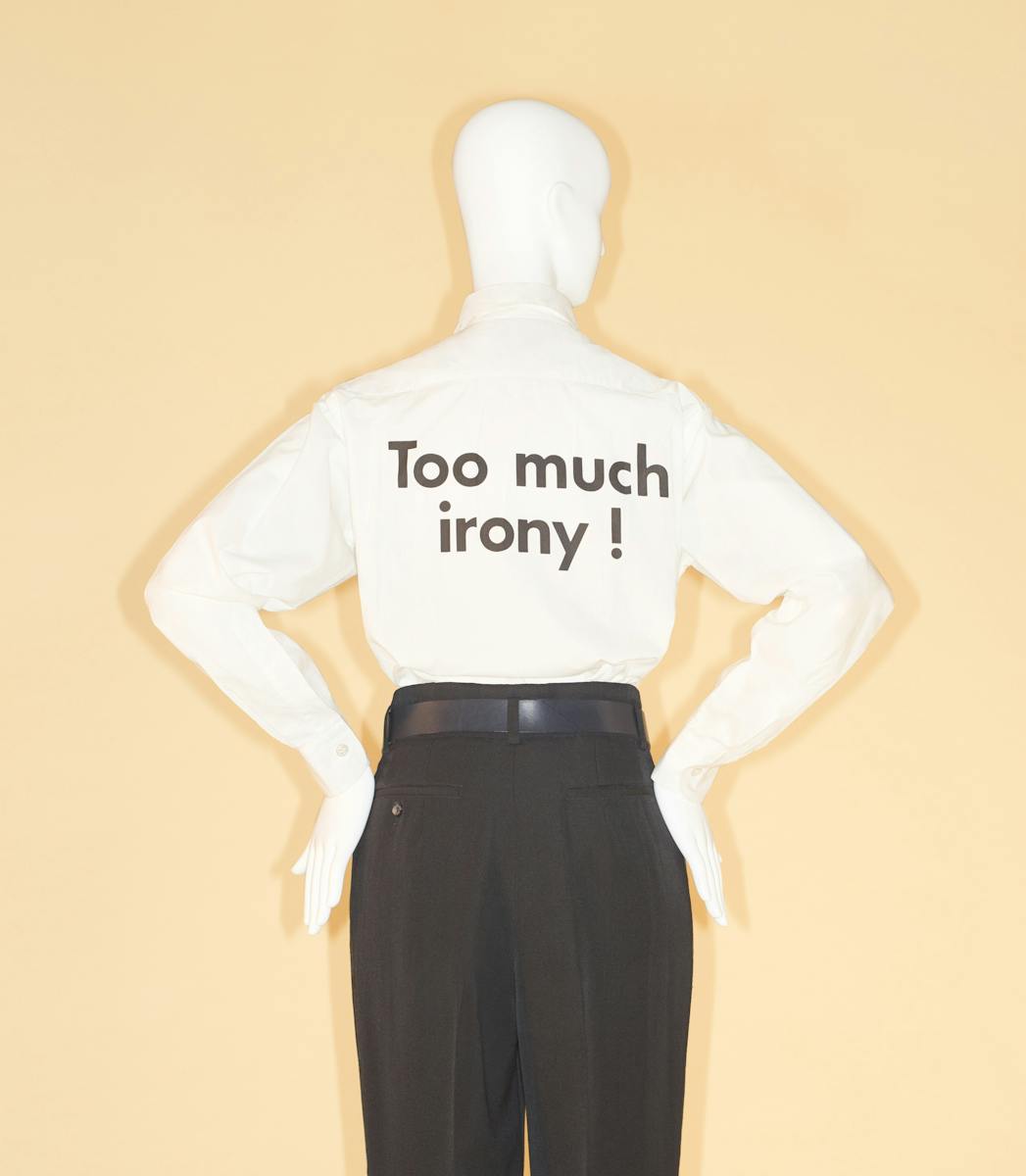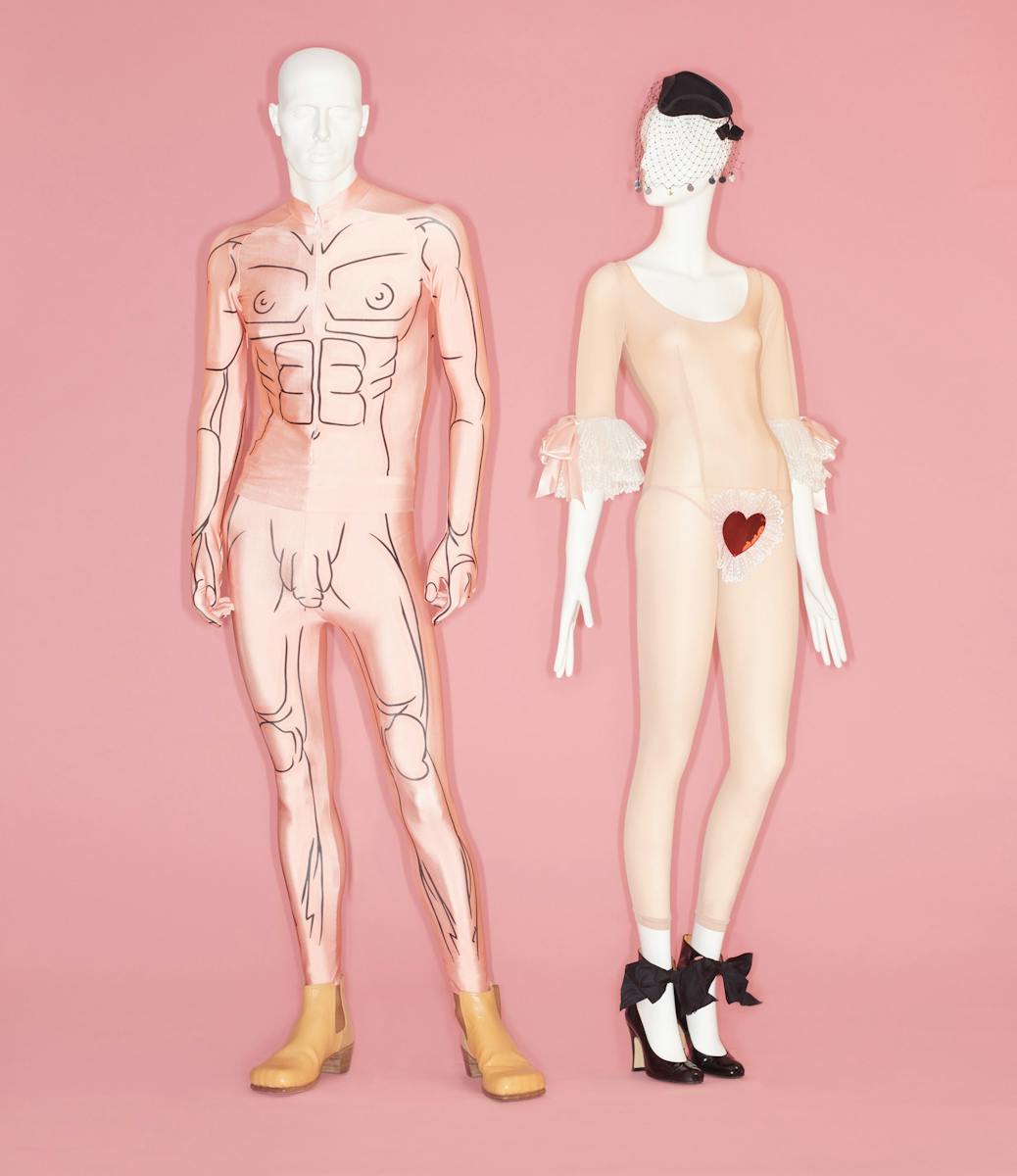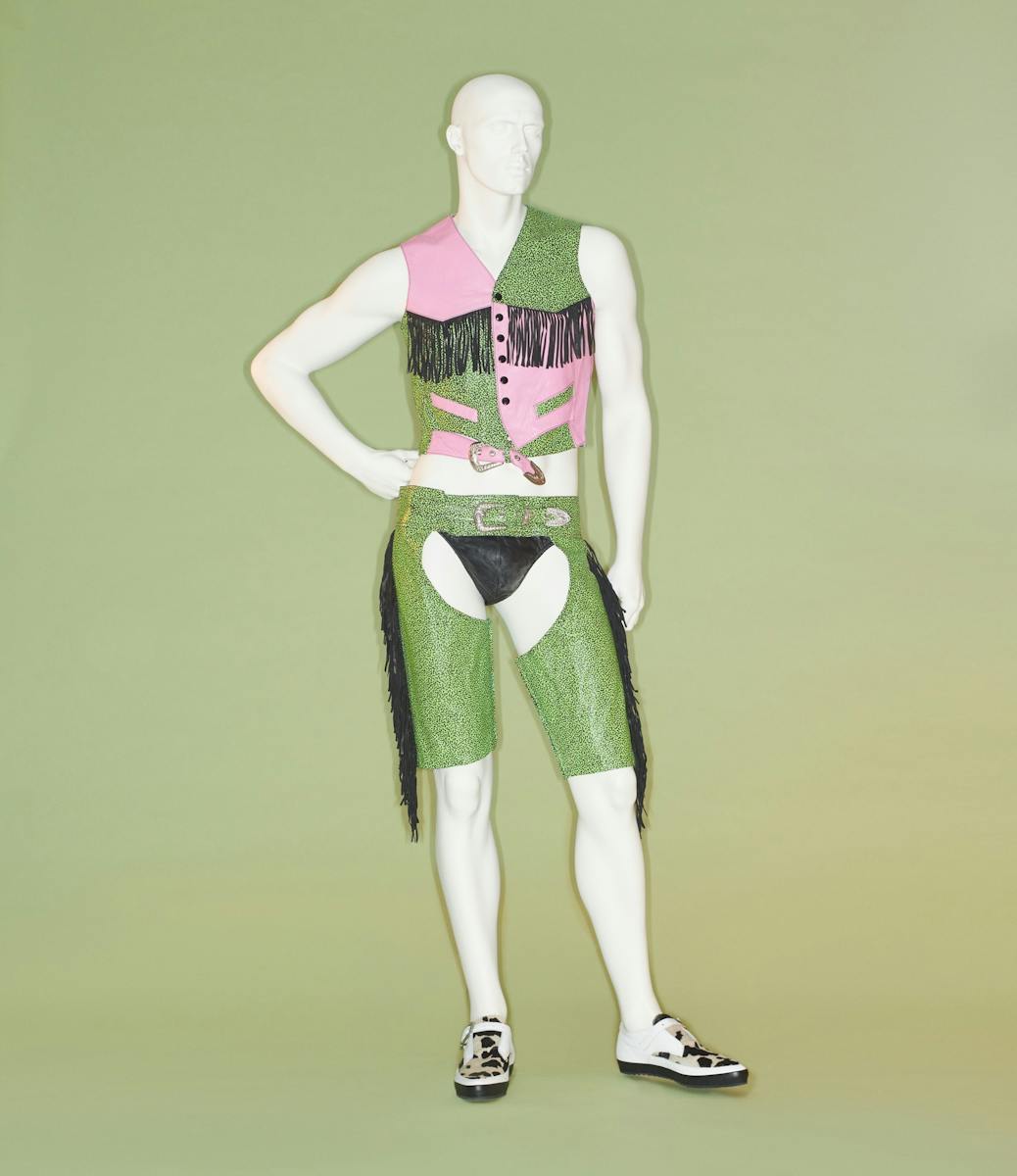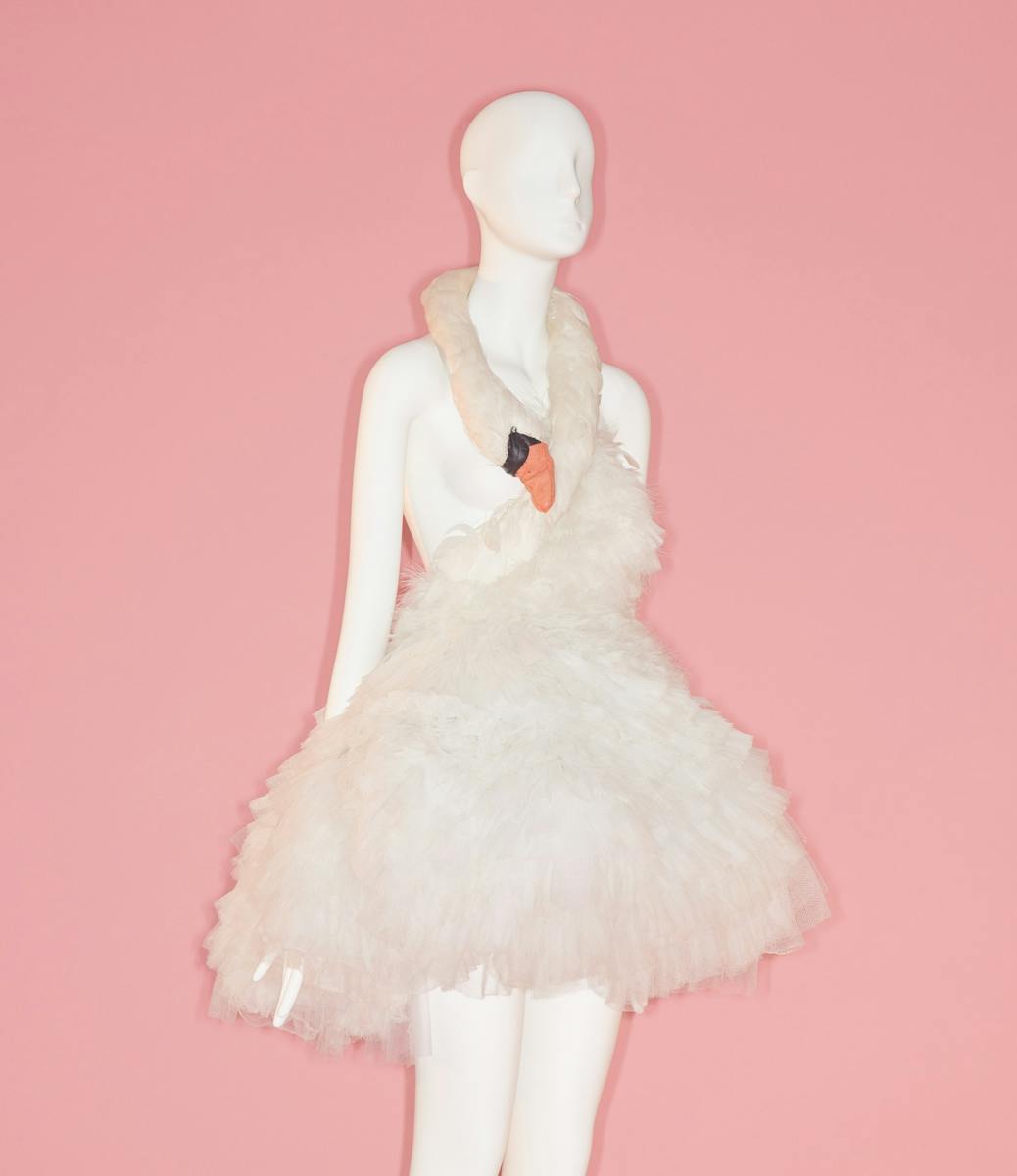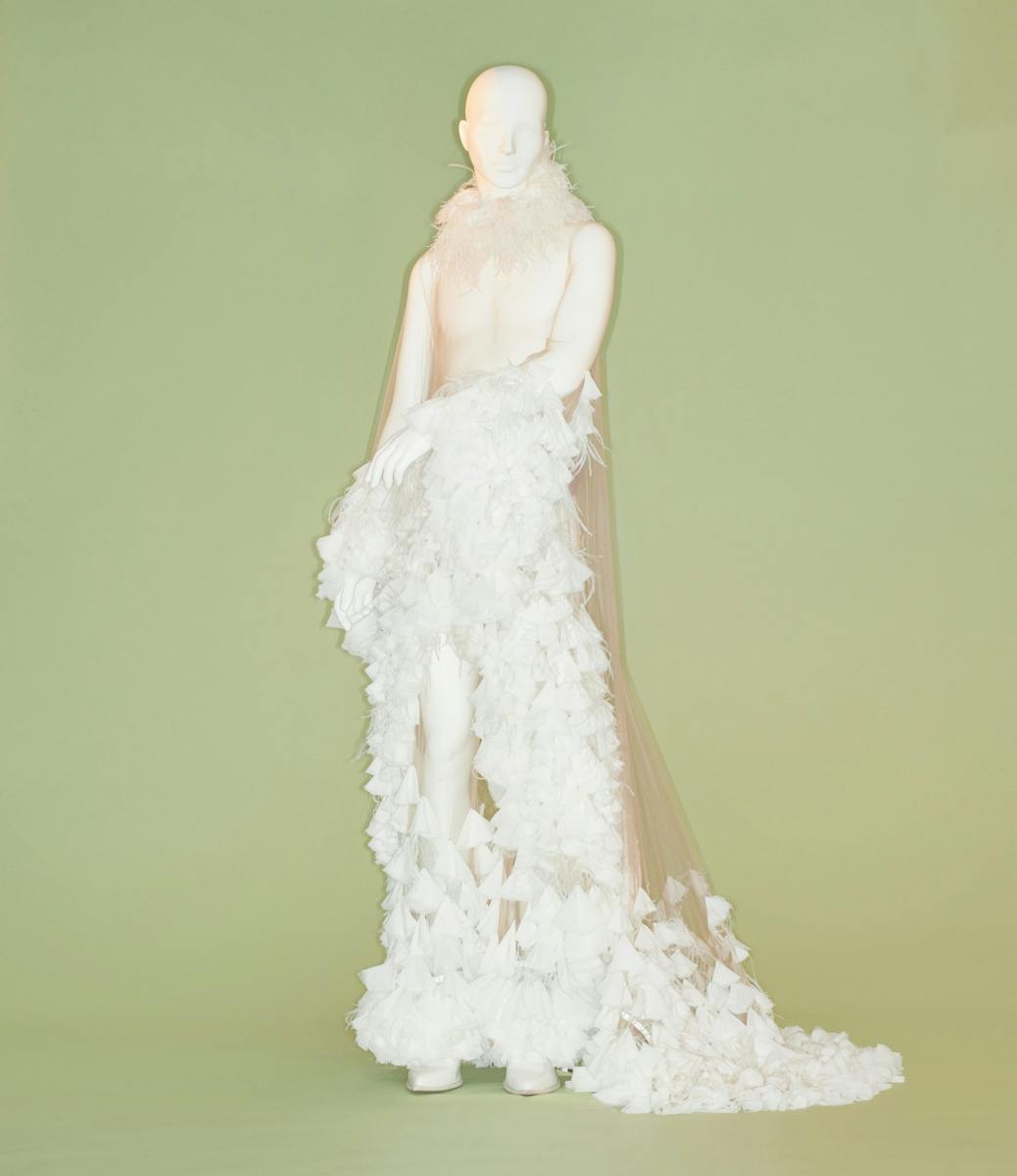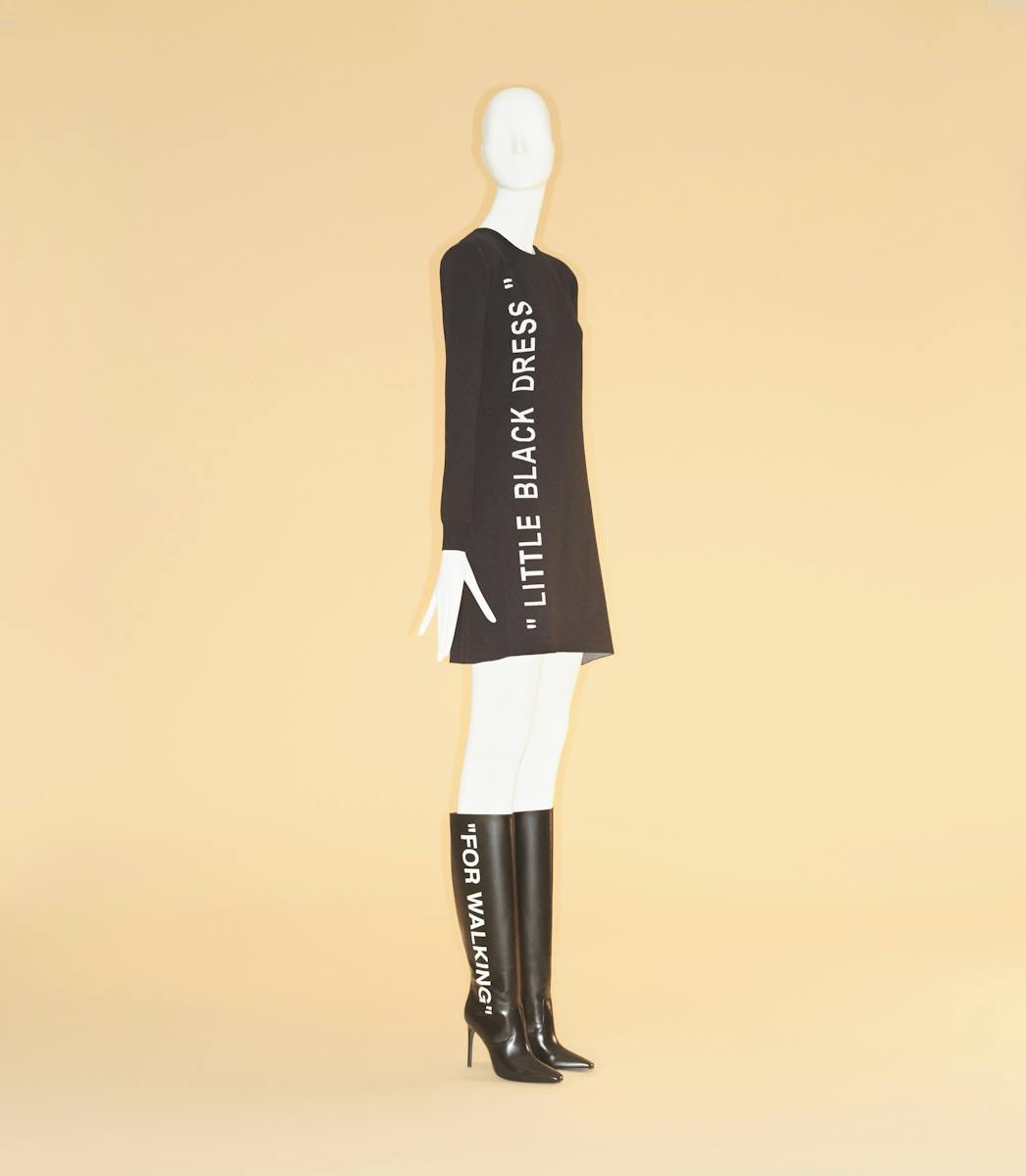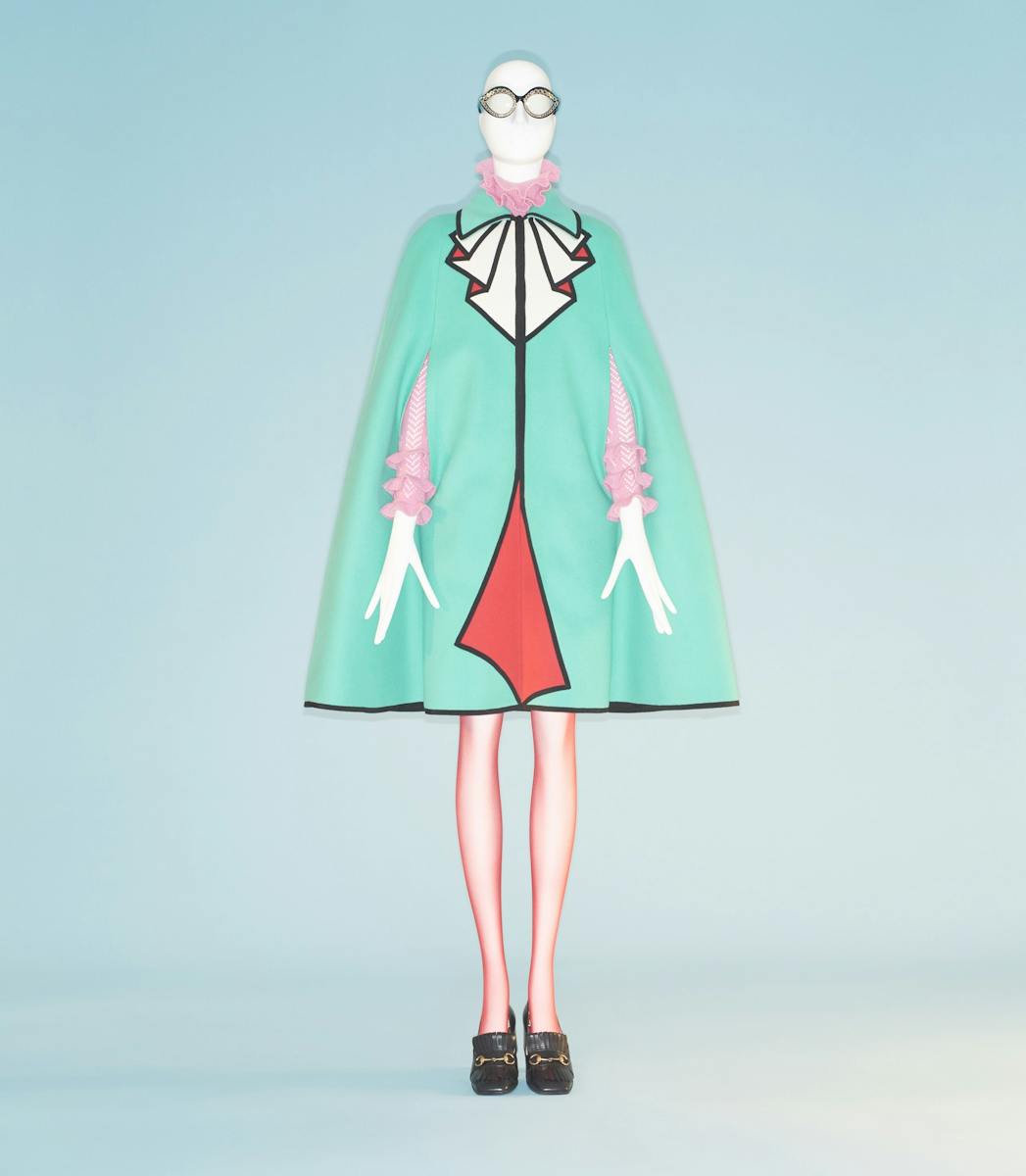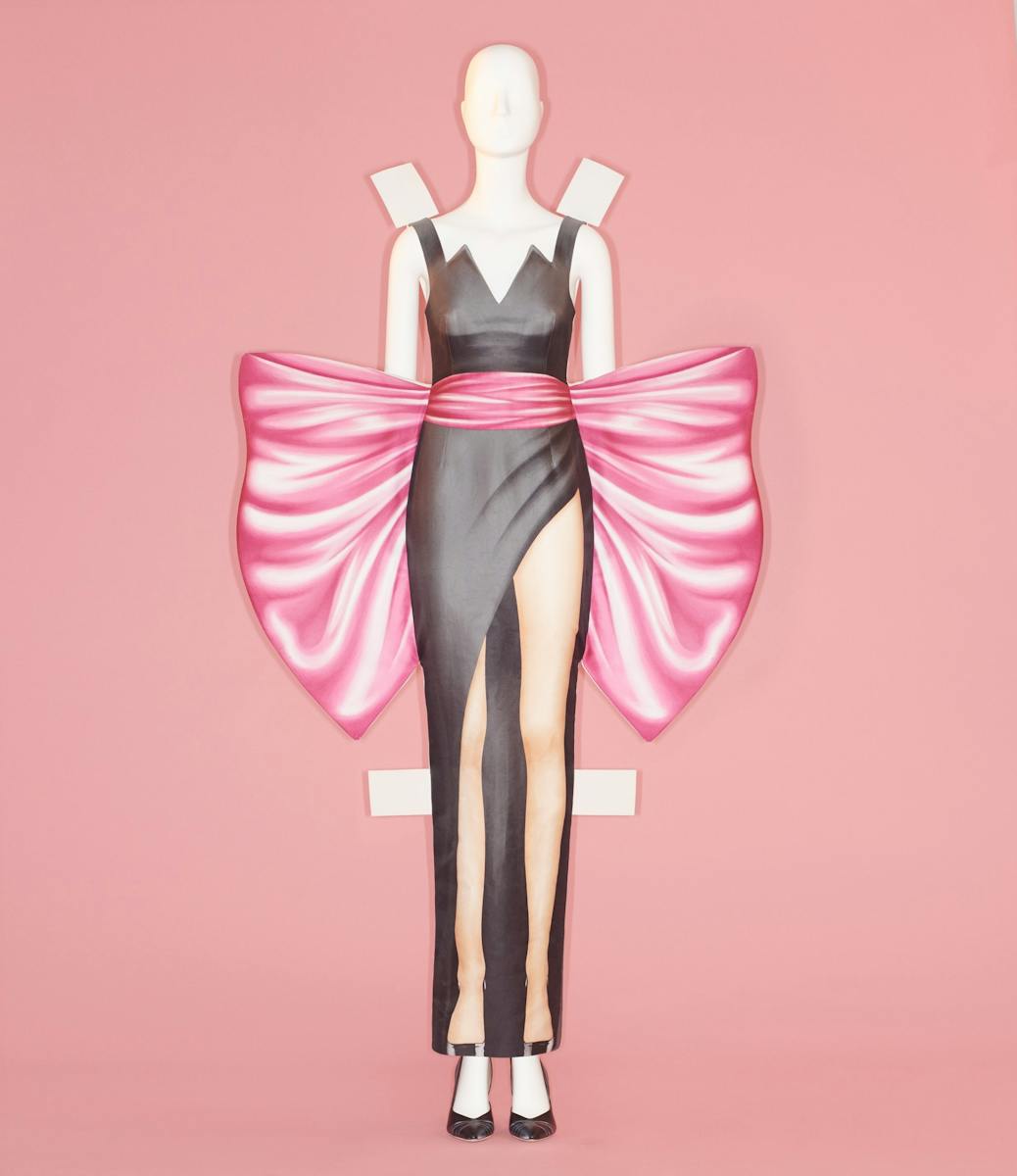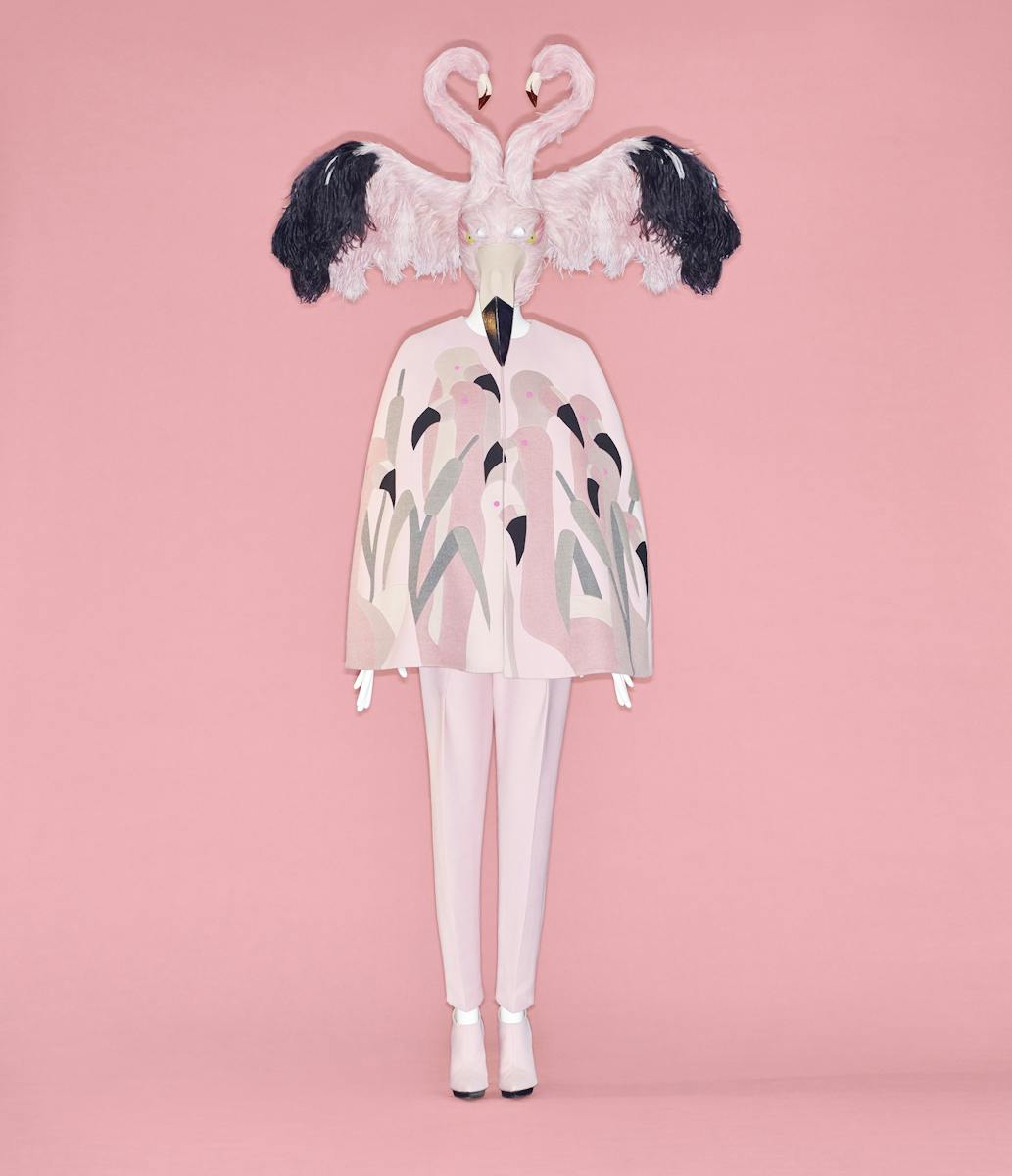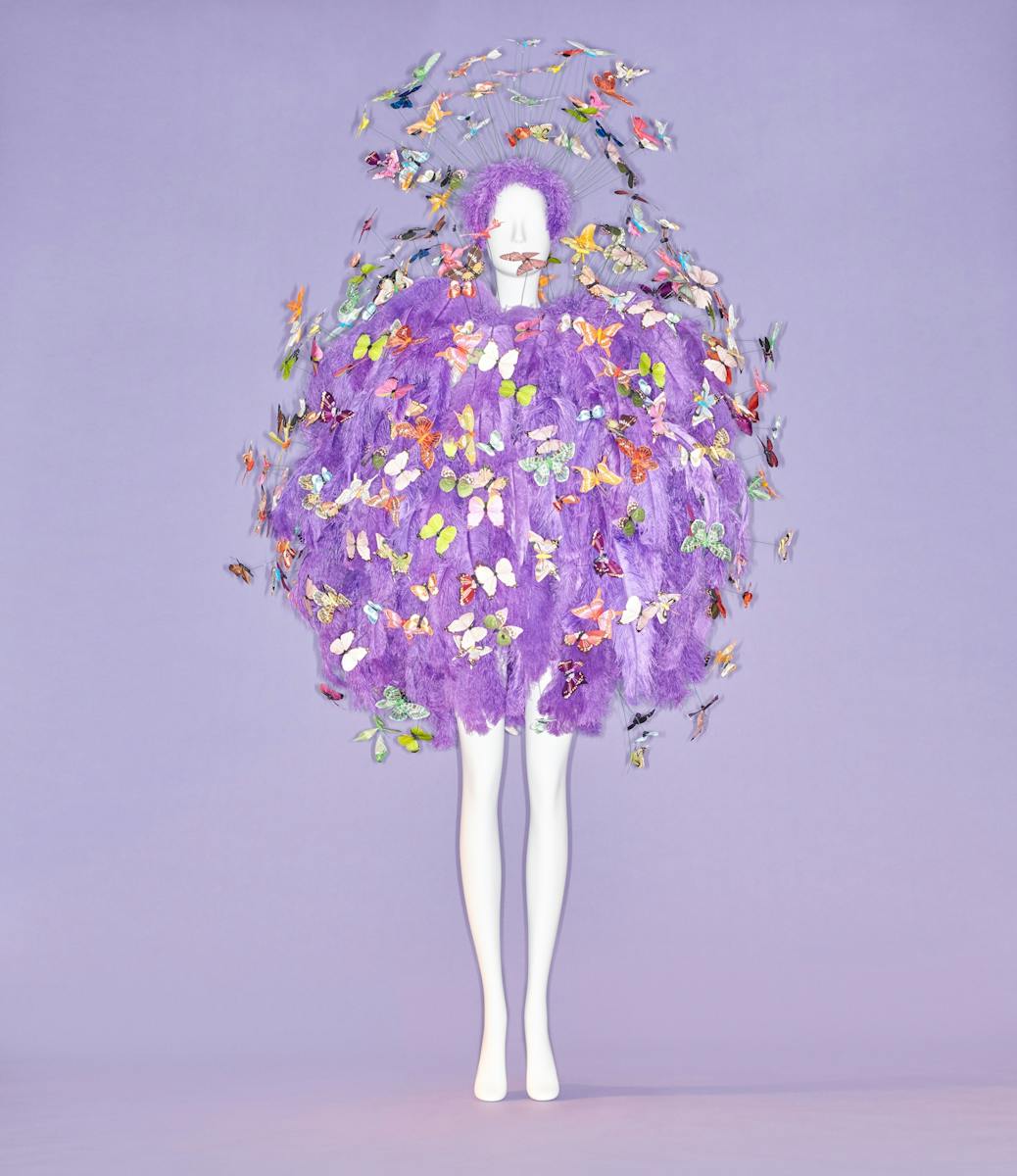 It's a curi­ous theme in a dig­i­tal age where every­thing from Mar­vel CGI super­heroes to Insta­gram influ­encers to trolls on Face­book have made arti­fi­cial façades and half-truths the norm. With the mean­ing of camp estab­lished, the exhib­it unfolds into the sec­ond half: a sin­gle, enor­mous mul­ti-col­ored room lined with glass win­dows look­ing into var­i­ous vignettes, each focus­ing on sub­themes and techniques.
As view­ers look at these gar­ments, two ver­sions of Judy Garland's ​"Over the Rain­bow" punc­tu­ate the air – the first sung when Gar­land was 16 years old, the sec­ond a ren­di­tion per­formed just before her untime­ly death of an acci­den­tal over­dose in 1969. It comes off rather ham­fist­ed, but may be the only inher­ent­ly camp thing about the oth­er­wise earnest show.
From trompe l'oeil and feath­ers to gen­der-bend­ing and his­tori­cism, some of the most icon­ic designs of late 20th cen­tu­ry fash­ion mix with some of the most cre­ative today. There's Margiela's ruby tabi slip­per, Mar­jan Pejoski's swan dress worn to the Oscars by Björk, a Guc­ci logo suit by Dap­per Dan, and addi­tions by kitschy labels du jour like Vaque­ra, Pam Hogg and Moschino.
The clothes on exhib­it are not mere­ly out­ra­geous or ​"campy," they are also wrought with tech­nique, born from unfet­tered imag­i­na­tion. It takes skill, know-how and courage to be so ridicu­lous. Irony demands devo­tion. Style is nev­er with­out sub­stance. Lies can tell the truth. Here, Bolton reminds us that there is always more than meets the eye. They say fash­ion is a mir­ror of the times. What does Camp: Notes on Fash­ion say about ours?
Camp: Notes on Fash­ion runs from May 8 – Sun, Sep 8, 2019 at the Met Museum.
---