Rue‑L is bringing sexy back

Take a voyeuristic trip down Golborne Road via the London-based fashion label's new film Eye Spy.
Rue‑L might have been bubbling under the radar for a while, but this season the label's really found its groove. Initiated by two ex-classmates and London College of Fashion alumni, Celine Kreis and Suman Gurung, Rue‑L started out as a streetwear line with tailored, feminine sensibilities back in 2015. It has since evolved into a highly considered fashion brand that favours the female form, designing sexy pieces intended to be worn around the clock, over and over again. All of which are showcased on a diverse set of models in a conscious bid to buck the system and to promote a healthy, happy and holistic representation of women wearing fashion that makes them feel, well, great.
Cut to 2021 and Kreis and Gurung are releasing their most accomplished collection to date: a series of form-fitting dresses and cut-out co-ords paired with super covetable, oversized outerwear (see: La Bombe jacket for proof). The mixture of references used to set the mood for the AW21 collection? Femme fatale characters, mythological manifestations, biblical beasts, medieval monsters and film noir. Quite the mix.

And what better way to bring the clothes to life than via a stylised film shot in the label's birthplace, London, and lensed by director Sammy King? Having bonded over a shared love of similar aesthetics and the colours and compositions in the work of photographers Alex Webb and Harry Gruyaert, Kreis and King started masterminding Eye Spy, the film that showcases the AW21 collection, as shown here on THE FACE today.
Shot in Golborne Road's cafes, fishmongers and fruit and veg shops in the summer and starring a string of intriguing local personalities alongside a quartet of Rue‑L girls, the short film is told through the eyes of a cheeky voyeur who's spying on the gang through binoculars, as they transport a secret, in a sealed envelope, through the city.

It's inspired by British feminist film theorist Laura Mulvey's thoughts around ​"scopophilic" voyeurism: ​"Essentially, ​'the love of looking' or just aesthetic pleasure – and I wanted to channel those same sentiments into this project," explains King. ​"In some sense, the lens is always intruding on and capturing a piece of private life, and I wanted to take that further with the device of the faceless ​'peeping tom' character. Mulvey talks about how a gender divide exists that allows males to secretly observe females without ever being held accountable for their gaze. I chose to subvert that by having the Rue‑L girls break the fourth wall and snatch the binoculars in the final scene of the film, not giving themselves over to be looked at any longer!"
Kreis trusted King implicitly with the project. ​"We all added our own touches to it, bouncing ideas off each other, but I trusted Sammy on the narrative and producer Farrell Huntley on the execution of this," explains Kreis. ​"The film was such a pleasure to work on. We had a great day, the team was so happy and every time I watch it I have a huge grin on my face!" Here, Kreis tells us more about the backstory and the future of her burgeoning label.
How was Rue‑L first born?
The name Rue‑L stands for ​"rue", as in ​"street" and ​"elle", ​"feminine". It started out six years ago. The idea was to have streetwear-type clothing with tailored and feminine elements. I found that that world of clothing always lacked consideration for the female form. But that was the early days – Rue‑L then grew and developed.
There are two parts to Rue‑L. Suman, from Nepal, is our insane pattern cutter who focuses on 3D development. He makes costumes for Bree Runway, Ashnikko, Miss Banks and more. I'm from Singapore and Switzerland. I work on the overall styling, silhouettes and branding. I mention where we are from as I believe that has a big influence on us. I met Suman at London of College of Fashion, we both did our womenswear degree and graduated together. Suman worked at Celine for a year and I moved to Paris. We came back together to start Rue‑L with very little experience. We did it for three years and then paused for two, just before Covid happened. And now, we're back!
Back and better than ever! How would you describe the label to your mates?
It's sexy, comfortable, inclusive, fun and doesn't take itself too seriously. We make well-considered and developed pieces that are to be worn over and over again. The pieces are a subtle statement and very, very comfortable. I want there to be a healthy representation of women in the media. I think it is truly damaging having such unrealistic beauty standards and I feel for the younger generation born with social media. It is truly, truly toxic. We have always, always had such a mix of women modelling our clothing from the beginning.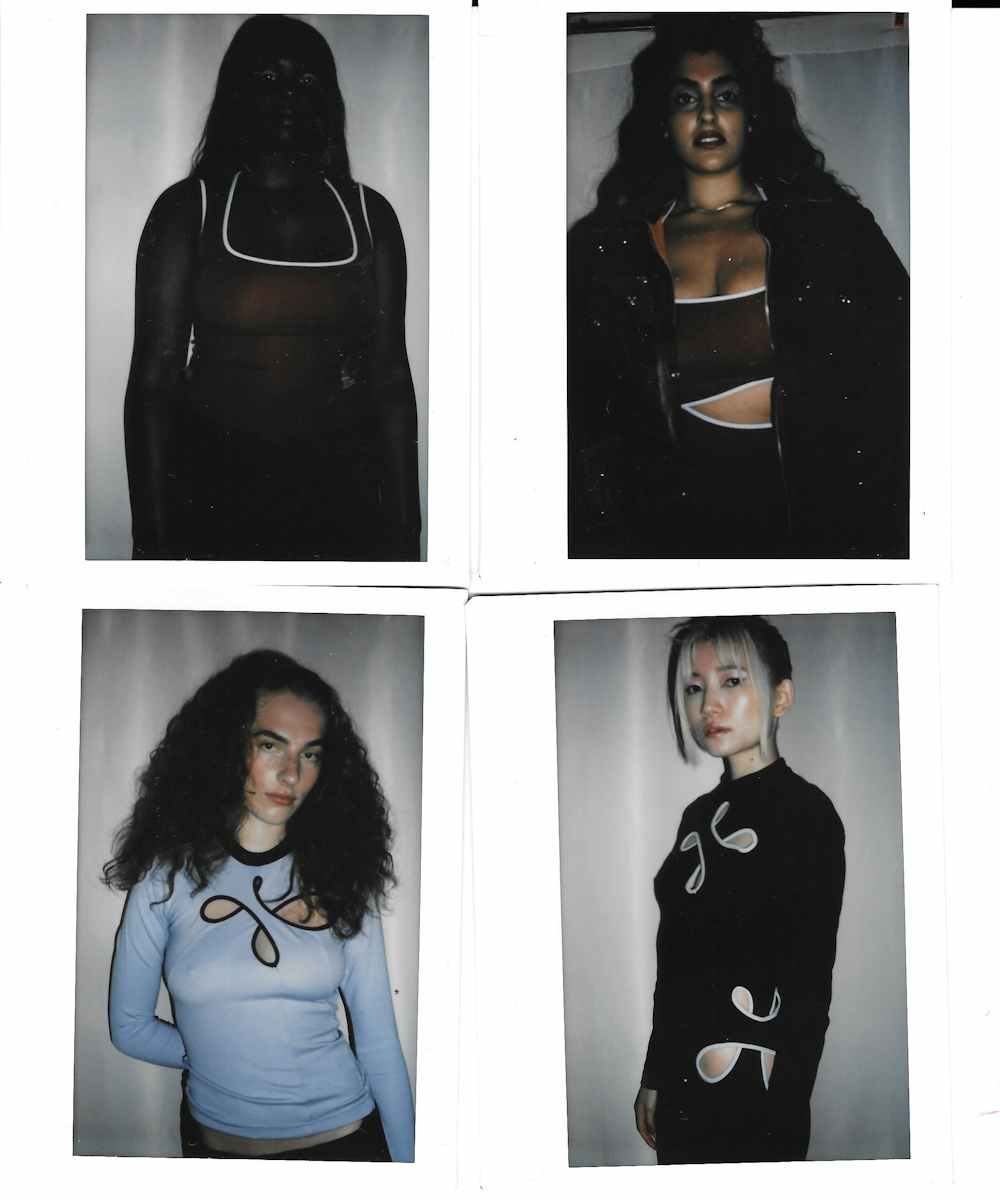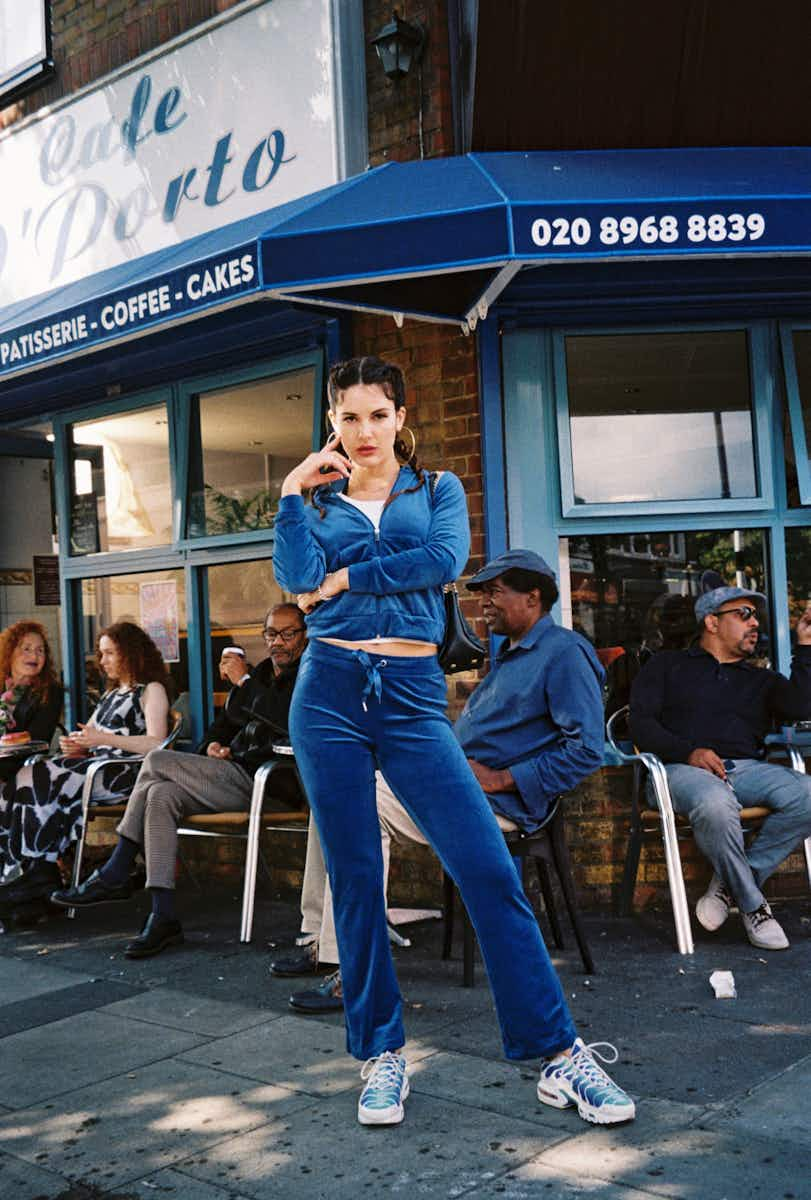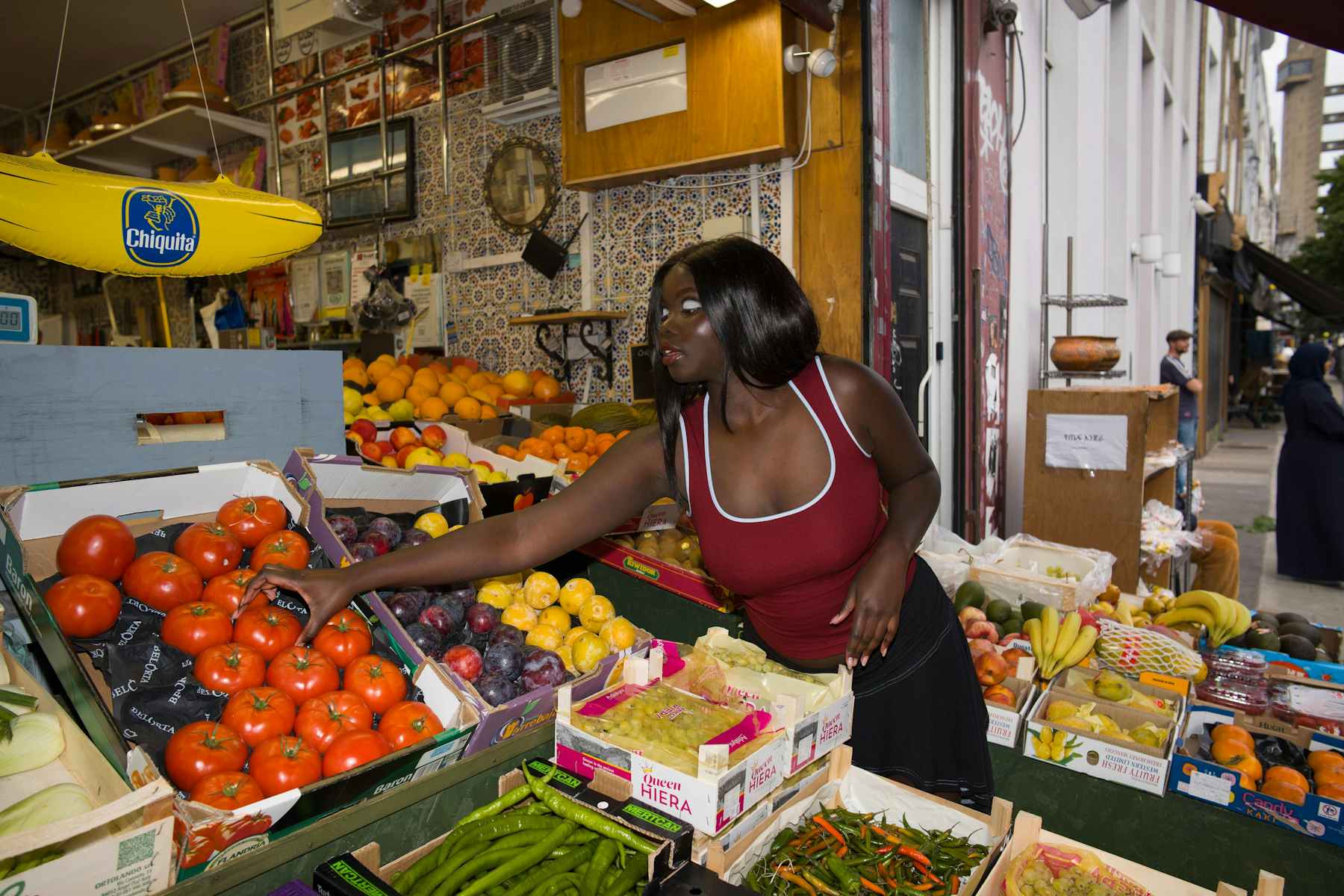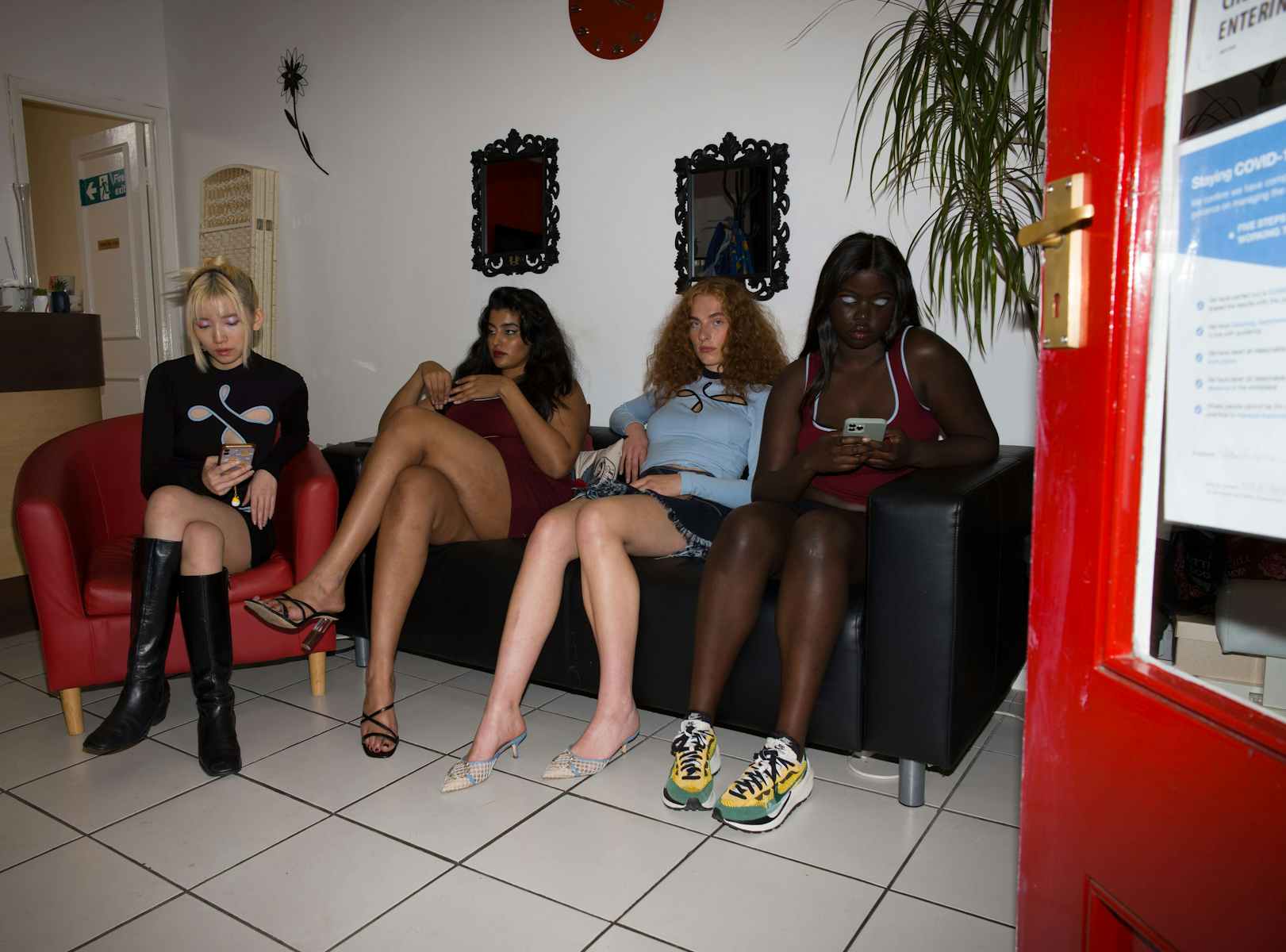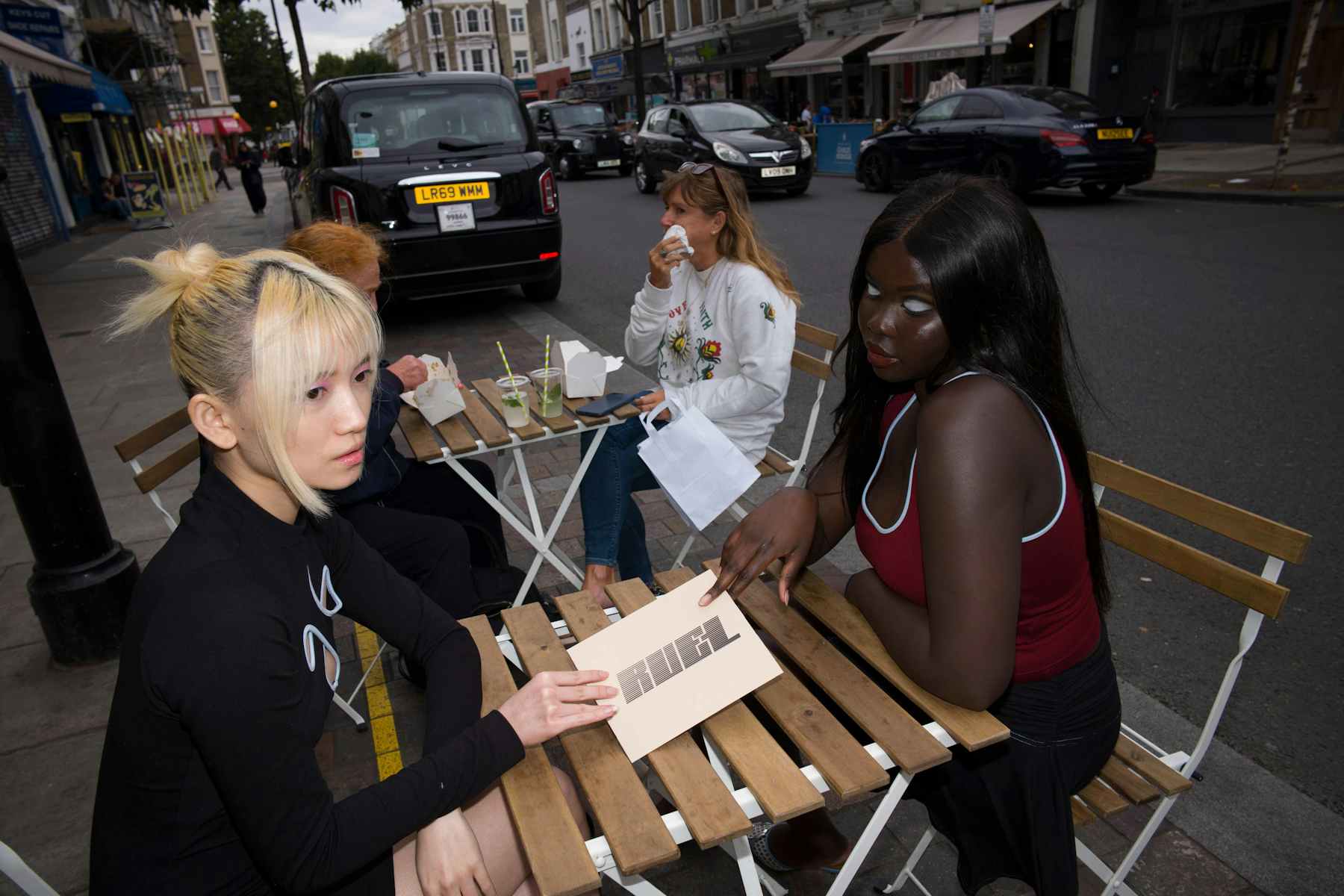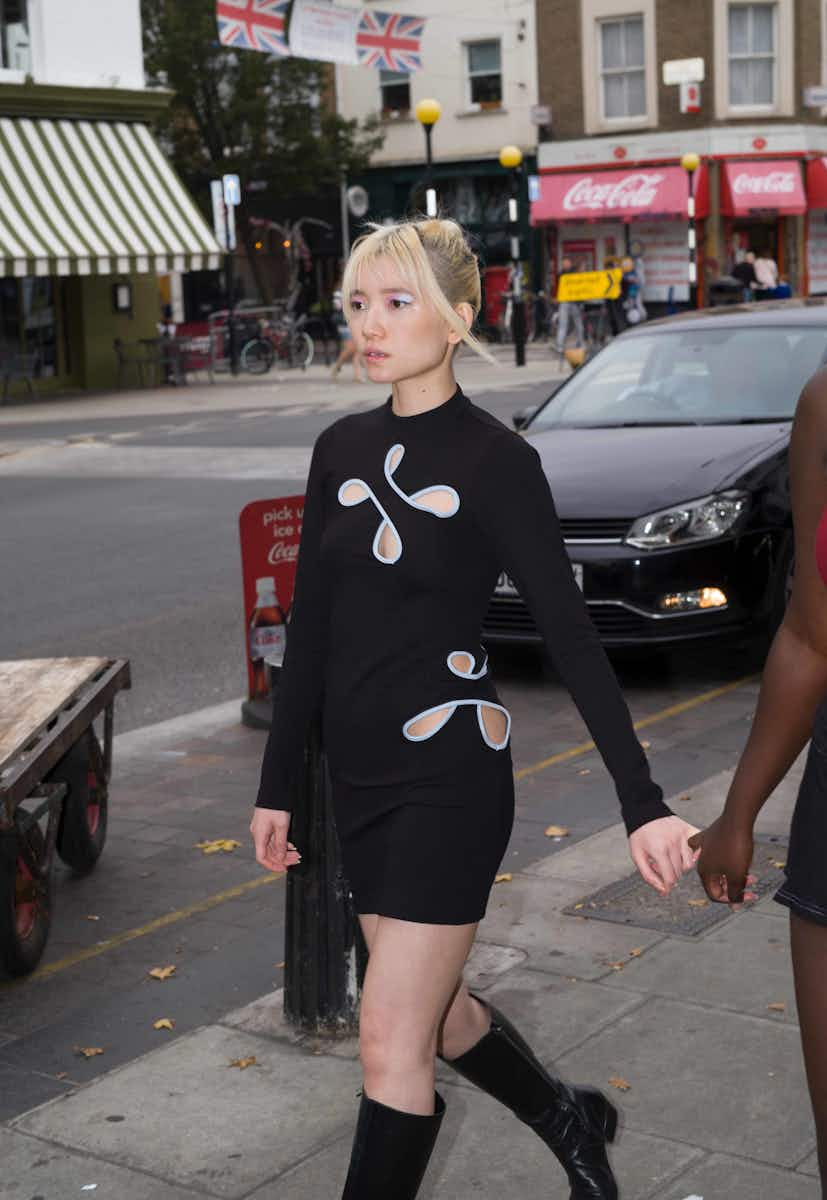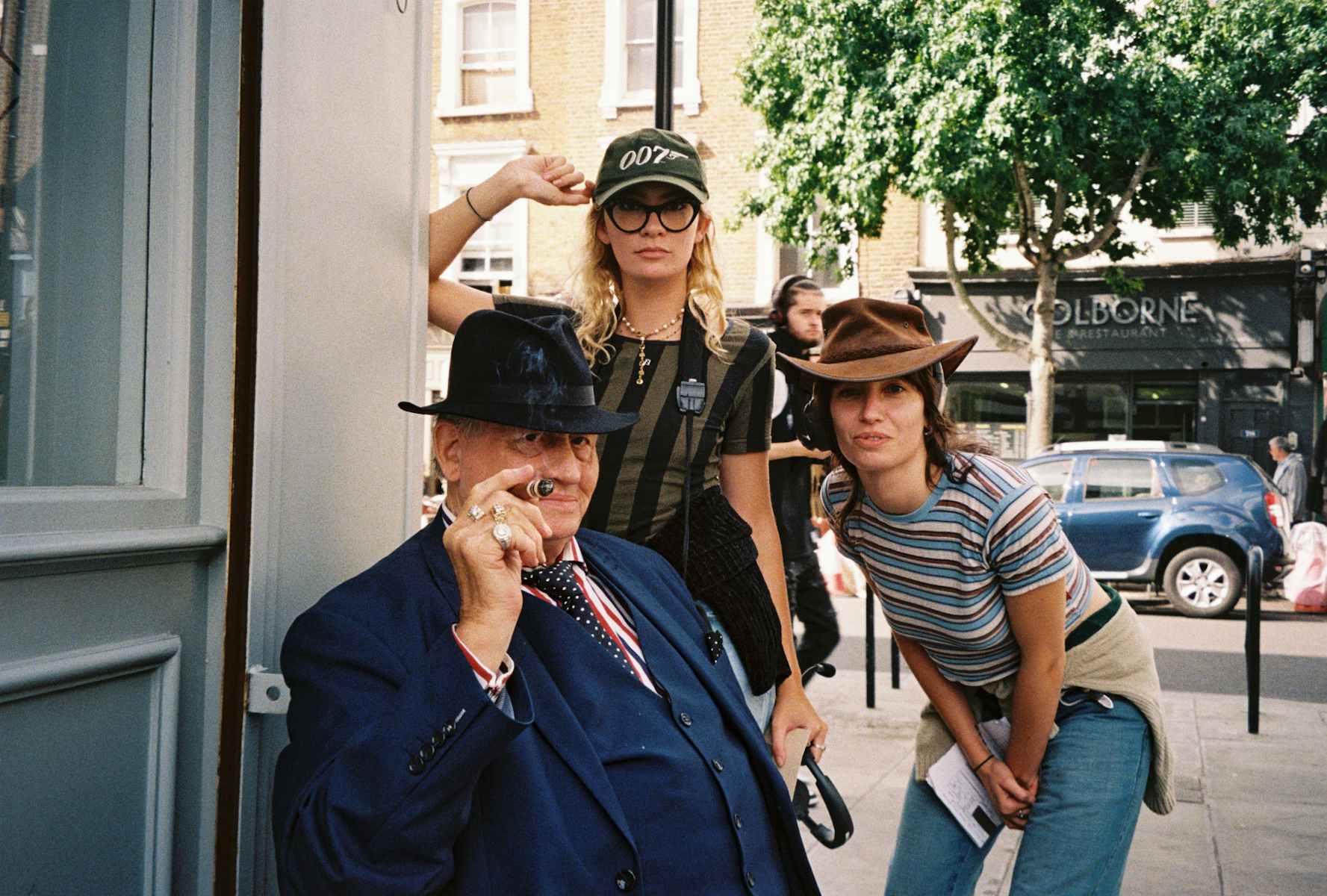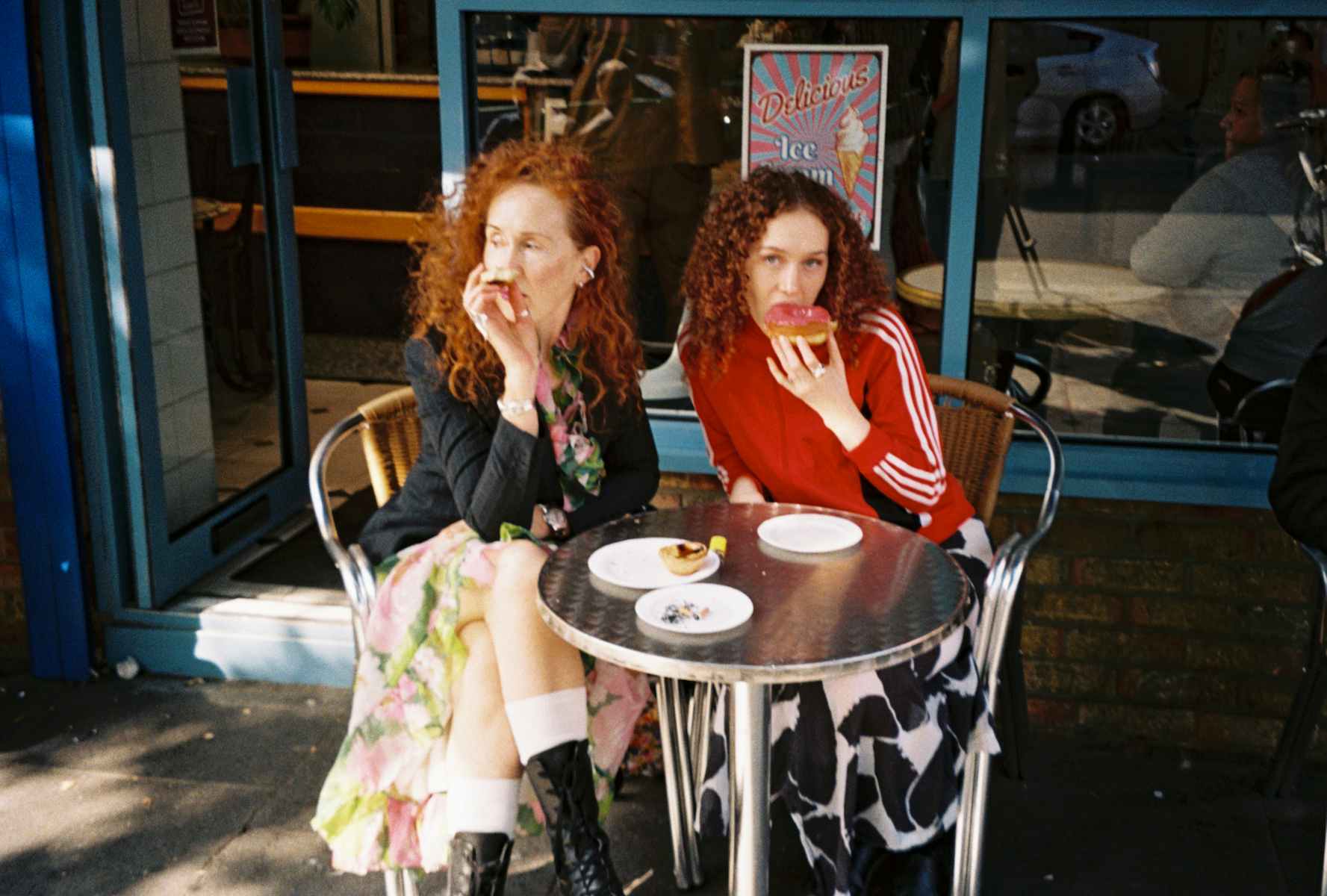 So tell us about the inspiration behind your new collection?
We created a narrative from research surrounding femme fatale characters in history – fiction and non-fiction. Through this, we created a character and narrative in which we designed from. The idea of the collection started with the movie The Old Guard starring Charlize Theron. We really liked the narrative of the movie and especially the immortality aspect of the female protagonist. We found that really fascinating and wanted to develop that narrative through femme fatale eyes. We came up with our own narration for our Rue‑L Fictional character named Madonna. Her super-power is that she is immortal and she evolves her appearance every two decades.
Tell us more…
In order to take that character into a journey, we took references from mythological manifestations, biblical beasts and medieval monsters. And then we watched movies spanning two decades, starting with film noir and neo-noir movies and then we moved on to Bond films and fictional character-based movies such as Catwoman, Aeon Flux, Kill Bill, Elektra and Black Widow, to name a few.
All those named movies were always playing in the background whilst working so that we could get into the spirit and translate that attitude into our collection.
And who are the people you see wearing the collection?
The Rue‑L wearer is my friend Caroline: aged 47, has two kids, loves eating and dancing. She wears her Rue‑L Provocateur Dress out to dinner and then to a rave.
The Rue‑L wearer is my friend Abigail, an actress hustling in London, working six to seven days a week. She wears a Rue‑L tank to work and then to an evening commitment when she wants to look casual but still a little sexy. The Rue‑L wearer is my friend Elena who owns a creative agency in Paris. She wears her De Jour De Nuit wrap top out all night long with some denim jeans. Rue‑L is the second skin for the woman living her life to the fullest. She works hard, plays hard and goes for everything that she wants!

Models: @amberhatchman @minty.spit @mo_del_mina @Veronica.raya
Brand: @rue__l @celinekreis @suman.sews (www.rue‑l.com)
Director: Sammy King @spam__jam ( https://​www​.saman​thak​ing​.co )
DOP: Matthew Emvin Taylor @mattetaylor
1st AD: Beatrix Blaise @beatrixblaise
2nd AD: Amal Solomons @amalsolomons
1st AC: Nacho Guzman @nach0guzman
Gaffer: Laurent Arnaud @sparkswars
PA: Muyiwa Awosika @muyiwawosika
PA: Kathleen Mckinney @kathleenmckinney
Casting: @foundcasting
Makeup artist: Eliza Clarke @lizey.j
Hair stylist: Norimitsu Goto @norimitsugoto
Producer: Farrell Huntley @farrellhuntley
Craft service: Luiza Marie @luizamarie
Editor: Carina Etae @c._rina
Colourist: Vlad Barin @vladb.c
VFX: Zain Vin Awais @creponmoves
Music: Tom Varrall @tom_vvarrall, Jamien Nagadhana @deathcomesequallytousall, Sammy King @spam__jam
On set photographer: @tarangbharti
Special thanks to Layla bakery @layla_w10


More like this